As we explore our way into 2021, we at Monarch wanted to take a moment to look back at 2020 (don't be scared!) and remember the vibrant array of masterful Somms and educators who never let challenging times keep us from deep, dazzling pours.
Like all of us last year, the wine industry needed to innovate and band together to rediscover a brave new identity. It's been a season of both evolution and clever improvisation, and so we toast a refreshingly diverse array of wine enthusiasts that are helping to roll out the barrels toward the future of wine itself.
Brianne Cohen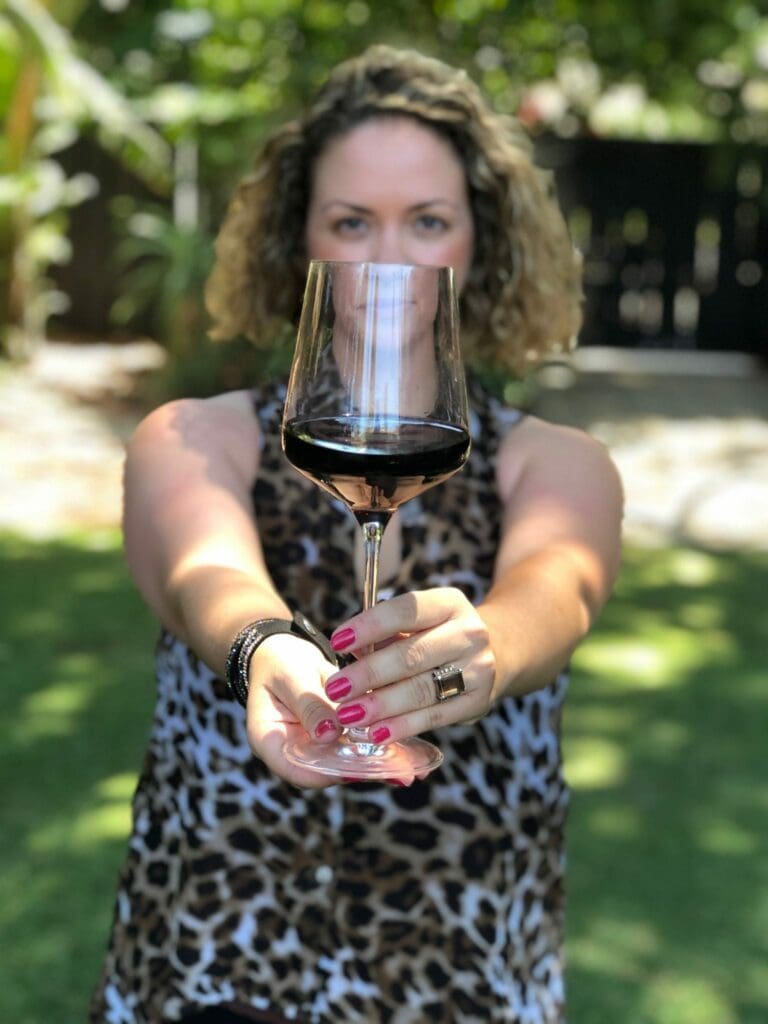 As though being a Level 4 Certified Sommelier wasn't enough, Brianne is also an esteemed event planner in Los Angeles… an industry uniquely struck by all things 2020. Instead of letting that slow her roll, she instead perfected her digital presence in the form of Virtual Vino, a unique virtual wine tasting experience where small-format tasting sets are sent to the home of each attendee. Brianne then leads the group through a fun and unpretentious virtual wine tasting that mimics the tasting room experience, where you can try a large handful of wines at one time. How did it get started? In early March 2020, she was thinking about her community and wondering what she can do to help lighten the mood a bit and bring people "together" while we were (thoughtfully) avoiding each other and minimizing human contact. On March 19th, 2020 – the same day California entered lockdown – she hosted her first virtual wine tasting. Brianne thought maaaaaybe her mom and a couple of friends would show up… then she had OVER one hundred people sign up to attend! The response was overwhelming and gratifying. Fast forward to now, and she's clinked glasses with over THREE THOUSAND faces on Zoom over the past year alone!

On a personal-to-Monarch note, Brianne is also now a part of our content team! We look forward to more of her expert features highlighting prestige wines in her own unique voice… and we know you will too!
Casleah Herwaldt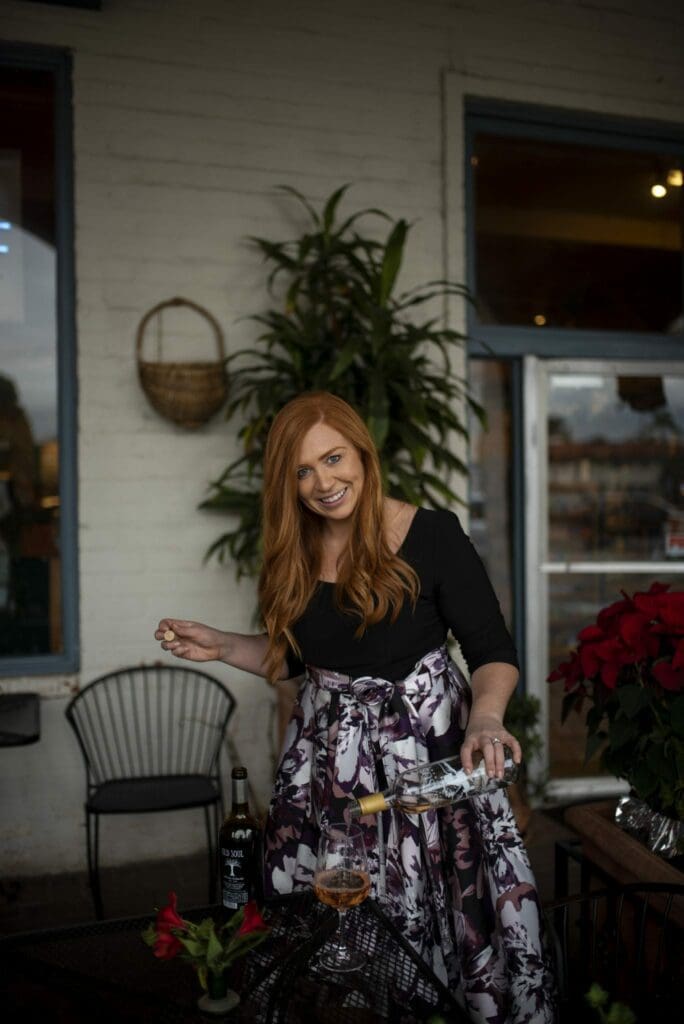 This was a strong year for women's voices to be heard, and that was felt in the wine industry as well. The topic came up as we featured Certified Sommelier Casleah Herwaldt, "Women empowerment has been a huge thing. People are really celebrating female winemakers and brand owners. There's a big gap between people who study wine and people who are consumers of wine. I'm excited for the future, and the industry getting more diverse. The more people who get to play in it, the cooler it's going to be. told Monarch in a video interview. "If you like ice cubes in your red wine, that's fine! That's what wine is for; it's for you to enjoy it." Join her to grab life by the stem and book a virtual wine tasting at bythestem.co
Mason Washington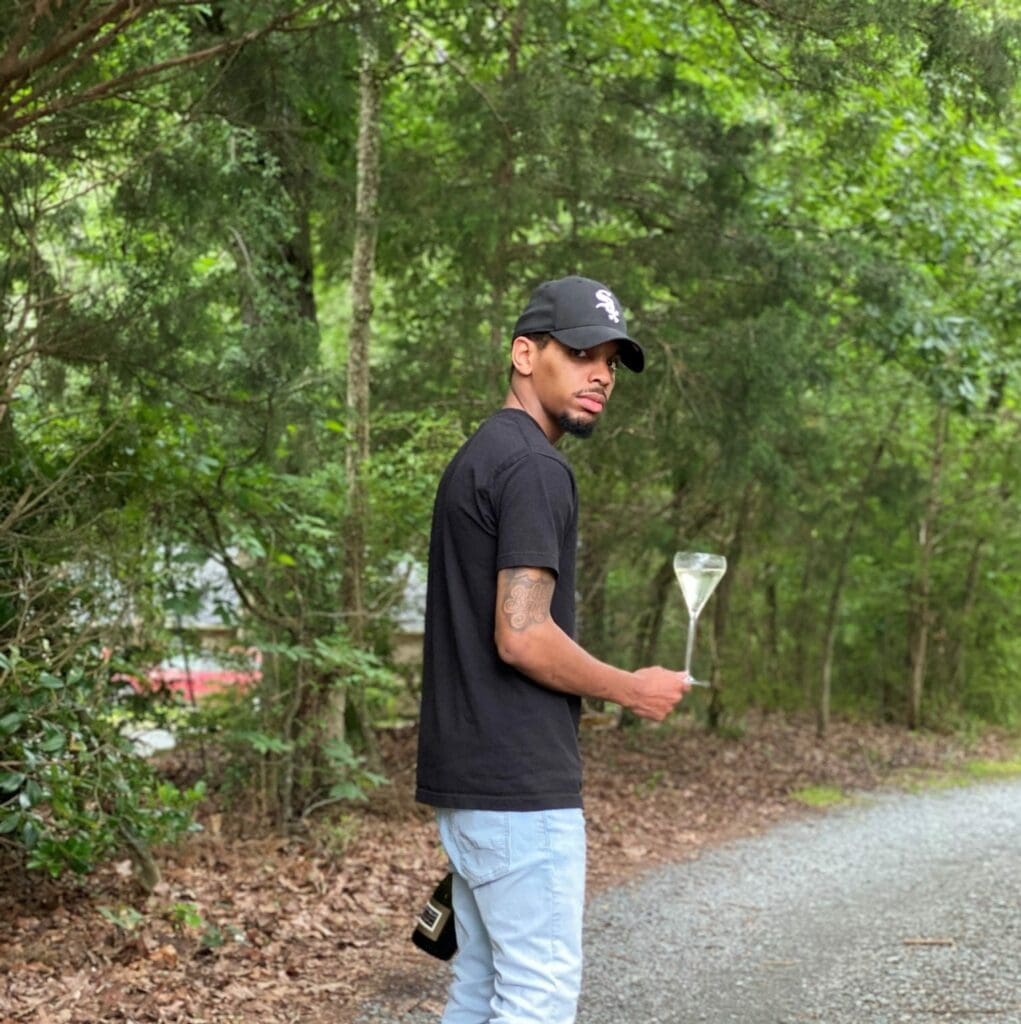 Like so many of us, Mason's love for wine deepened when he started to discover more about his own taste while exploring different varietals. With so many vineyards moving toward mass production wines today, Mason said going back to what more traditional winemakers produced in the early days can help consumers gain an understanding of where today's retail darlings came from.
He'll help cultivate that growth in the future through his North Carolina-based company, LELIYG (pronounced "le-league" and standing for his personal mantra: Live Everyday Like It's Your Glass).
Another innovation Mason is working with is teaching wine through music – specifically hip hop, "I break down lyrics of a song with a breakdown of the wine to make them connect. Hip-hop, rap and R&B creates an environment for my culture and community in the wine industry."
It was a year for focusing on listening to every voice in our culture, and Mason is at the forefront of that, "Diversity is really not common in wine. Especially not with the black community and young people. I went to SommCon last year. I get in there and I don't see others like me. It just makes you feel out of place. I'm getting into wine culture for a reason. We're going to change that. It will eventually be a cultural environment enjoyable for everyone."
Alberto Agauyo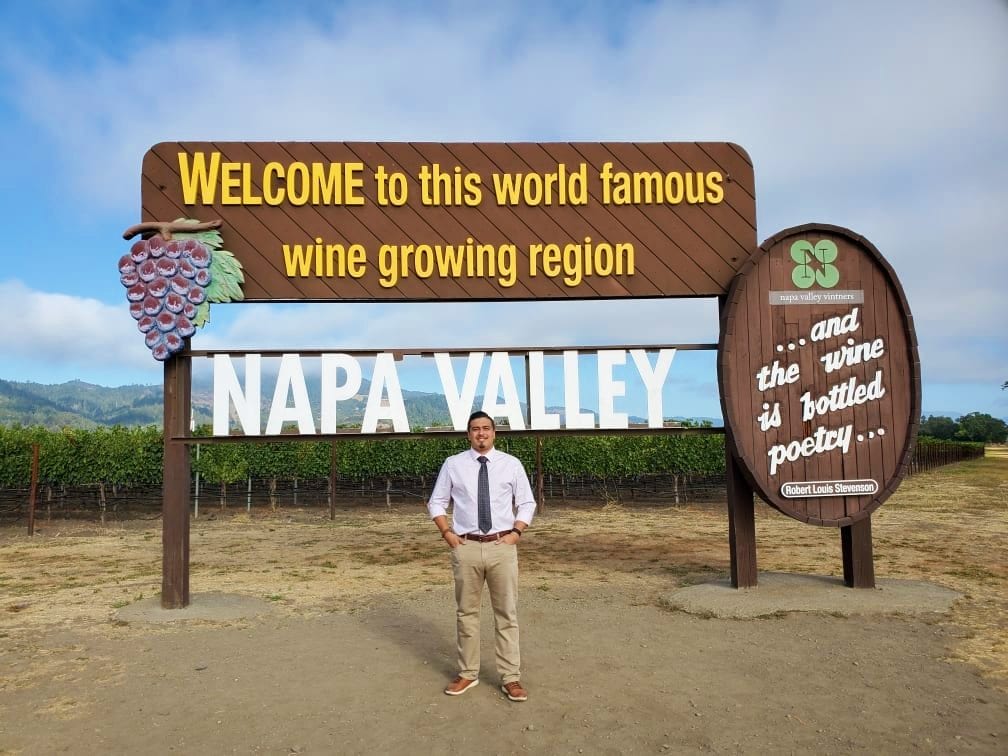 "Growing up, I never thought I was going to be a part of the industry, ever," said Alberto Aguayo, a Napa native working at a small winery. "Wine was just a thing that my dad did for work." Aguayo said the thing he most connected to wine with as a kid was tardiness to school during the harvest tourist influx each August.
A Mexican immigrant, Aguayo's father is now the longest-tenured employee at the prestigious Opus One. "He started off thinking he was going to have a construction gig, ended up in the cellar, and he's been there for years."
At one point, that position kept the family from having to leave the Valley and return to Mexico by providing rent-free housing. "If it wasn't for Opus One, I would not be here today."
No matter what 2020 and the next few years may throw at us, Aguayo is confident that all things vino will thrive and survive, "As long as future generations receive their aha 'purple light bulb' moment, the wine industry will live on."
Summer Altice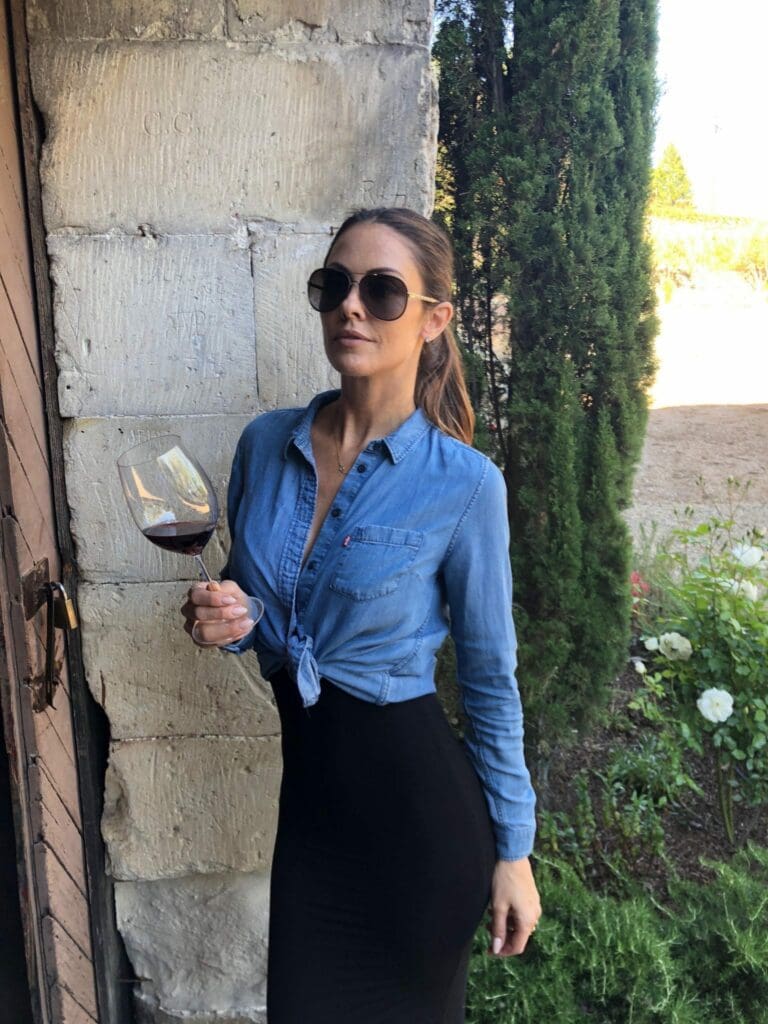 Those innovations go far beyond the vineyards and wineries, however. For Certified Sommelier Summer Altice, there was also a yearning for change in our private collections, "I realized there was a real need for cellar management. In the private sector, there's a special upper echelon of those wine buyers, and they just don't have time to manage their wine collections."
Many of these collections span multiple cellars and are very disorganized and cumbersome, getting in the way of a collector's ability to enjoy the wines they've purchased.
Summer is enthralled with the idea of building a portfolio of clients and helping them to not only build their collections, but also enable their enjoyment of them. Her first opportunity came at a party she was invited to for an event… once she started spinning her knowledge – without even knowing it – she had her first client. She's been upping the cellar game of top collectors ever since.
Samantha Capaldi
For others, the journey into the wine industry needed to adjust to all things 2020. Samantha Capaldi built her skills as a wine expert as she worked her way up from server to Somm at a local restaurant. It was then she was finally ready for a move to a tasting room…
… and then time to strike out on her own. She knew that would be the only way for her to share her zest for wine with others in an impactful way.
"I knew I didn't want to be a floor somm. I worked a lot of jobs in the service industry and it was hard. I needed an outlet, so I started my own thing."
That thing is the vibrantly exciting "Samantha Sommelier, LLC," with a focus on private tastings (held virtually when needed, of course). Now, Samantha is bringing the wine lifestyle right into people's homes the same way she cherished it when she was studying.
Cristie Norman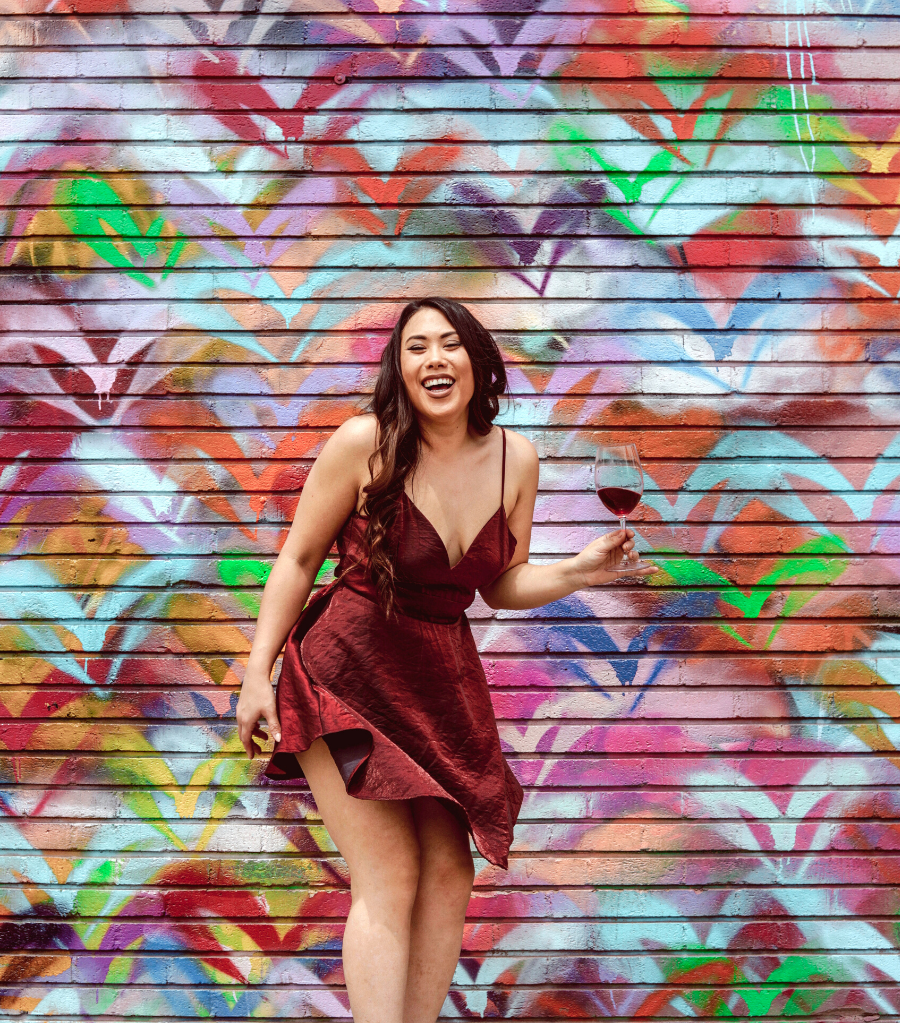 For many Somms, the challenge of starting off is just a prologue for a story of innovative excellence. When Christie was first entering the wine industry, "I was 21, Asian, and female. Three things going against me." Instead of bowing to that, she instead decided to rise above and lift those around her as well.
She was noticing that wine was an intimidating experience for many, and too expensive for many more (even in "normal times"). As a full-time Somm, Cristie tracked the patterns of her customers that brought the light from her exam prep flooding back.
People interested in wine, whether they're consuming or learning, needed help.
"I noticed wine education and income weren't proportionally linked. People would say things and I thought, 'Oh, they don't know that Chablis is white,' or 'They don't know Chablis is chardonnay.' " She was struck by buzzwords thrown around all wrong and plenty of ego and attitude to wade through.
Learning from such experiences, Cristie developed a new venture – theonlinewinecourse.com – to give wine lovers a helping hand through this vast landscape, "I was saving to put a down payment on a house and decided to spend it all on creating a wine course for beginners."
Abby Cifarelli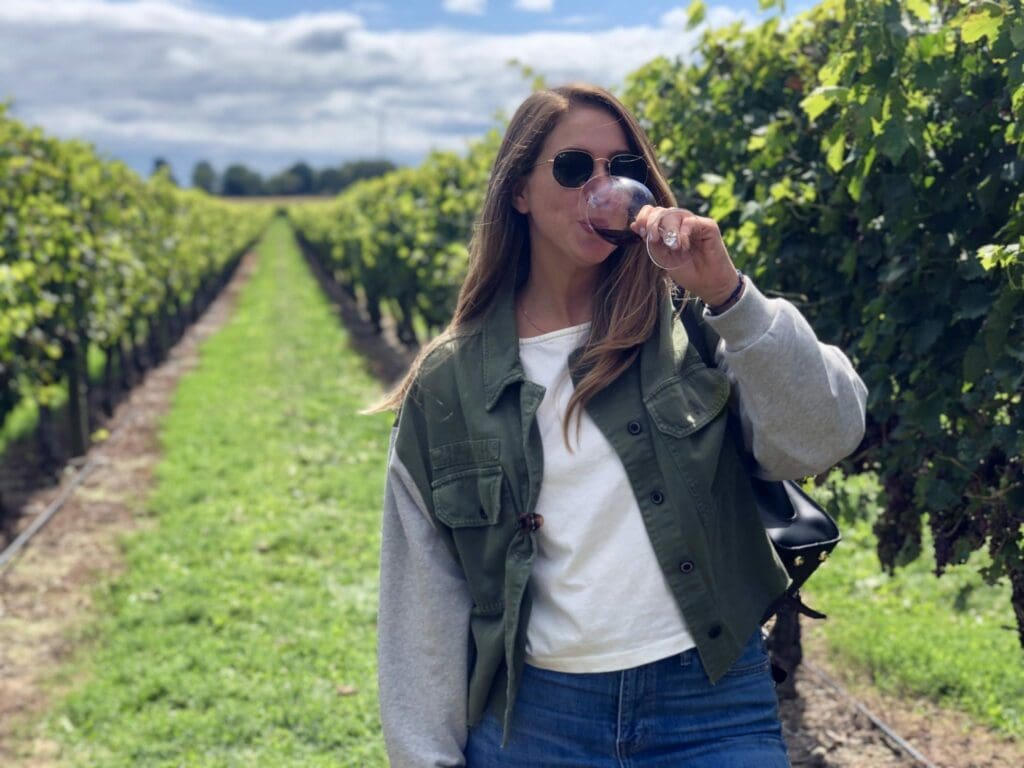 Keeping the intimate feel of wine tastings during COVID has proven a powerful challenge for many, especially those like Abby Cifarelli – who pride themselves on getting up close and personal, "I bring everything to people's homes. From glasses to charcuterie boards to tasting notes and information on the wine, my clients just don't have to do anything."
After her first successful tastings, she looked at the region around her hometown of Westchester, NY and found there was nobody else providing similar services. She'd found a place where she could share her passion and, even amidst the pandemic, she's making every tasting special.
"People love when things are personalized. What I try to do in my tastings is stay within a client's budget while also adding a touch. I go to their house and cater to them." Let yourself be catered to by Abby at sommnightswithabby.com!
Naushad Huda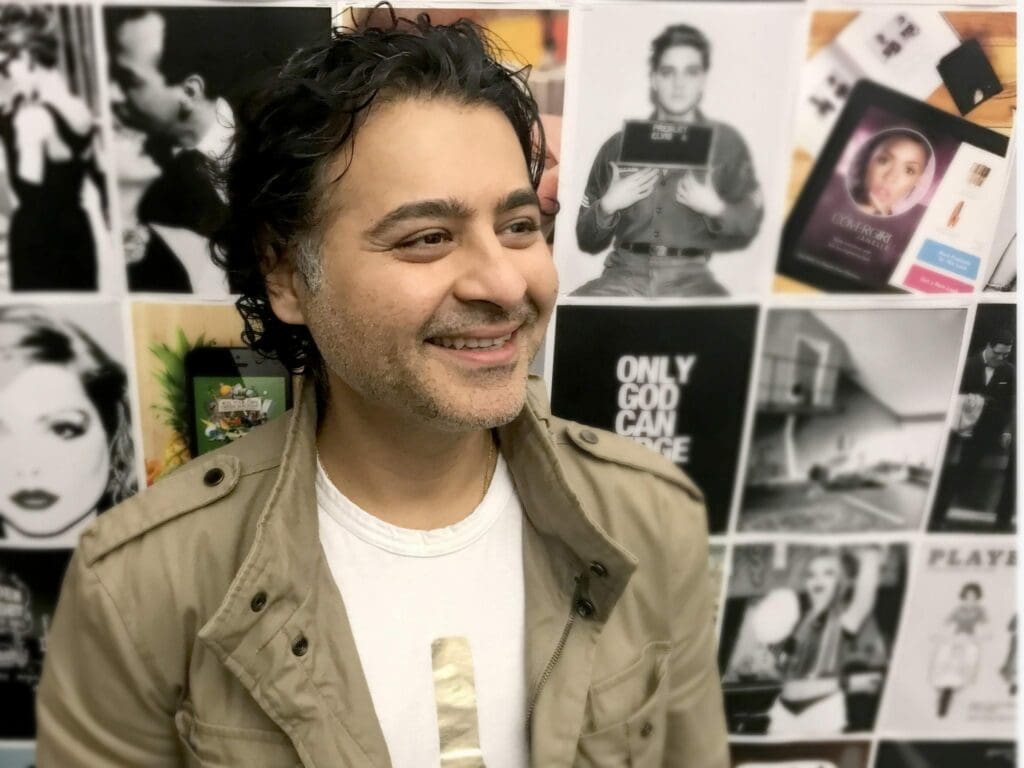 "I don't think people know how deep the stories of some wineries go…"
For Naushad, the story of the winemakers themselves are a part of the flavors they create, "These people are deep, they're really into it, and they get truly geeky about the land. Something we forget is that wine, at the end of the day, it's agriculture. It's farming. For people to have that much passion about farming one thing – grapes – is phenomenal to me."
To showcase that artistry, and guide the rest of us through it, he's created the Drive Through series, a choose your own adventure must-read for wine lovers – with one caveat for each contributor: they weren't allowed to discuss their own juice. The beauty about wine, and the basis for his series, is the knowledge that there's never going to be a day when every wine has been tasted…
… but that doen't mean we can't try. To learn more and follow Naushad on his quest, visit him on his very own website: ilikethisgrape.com
Matthew-Lorén Lindsey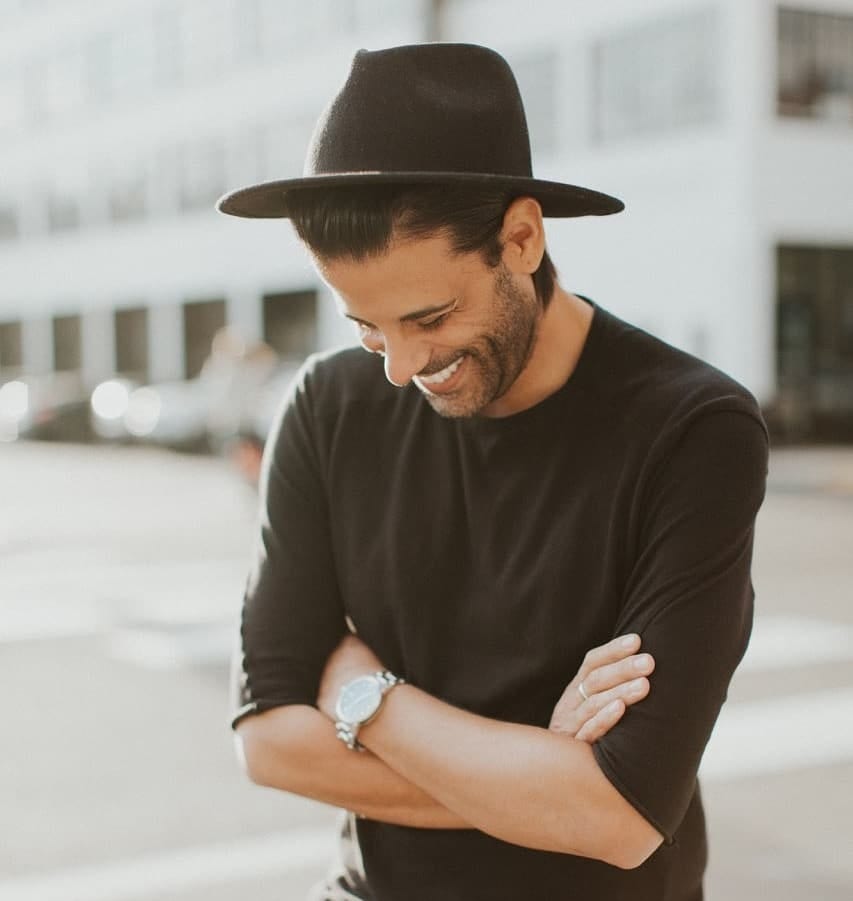 Matthew-Lorèn was 27 when wine first crossed his radar. It was the communal aspect that attracted him, "I was more intrigued not by the intoxicating effect of wine, but more so the culminating effect it has in bringing together a melting pot of people."
Now, he's a Director of Fine Wine for casino properties in Las Vegas, but for him the journey has always been about connection with people, "For that moment, differences are forgotten and we celebrate our human likeness with every sip. Wine is the great equalizer."
Will Hightower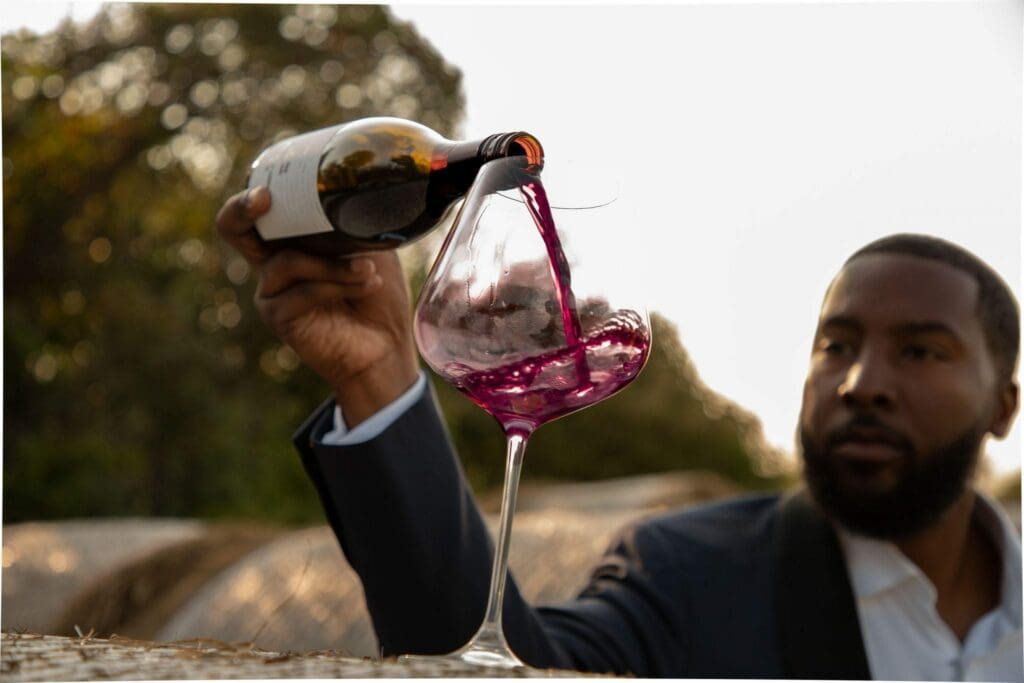 A project manager in finance by day, sommelier and wine event host by night, Will is turning his passion for the world of fine wine into a second career. He's bringing any who want to learn along for the ride, "I want to support small, family-owned vineyards. I don't care how old they are or the color of their skin. If they're making wine the right way, I want to talk about it."
He started his wine brand business, The Cuvée Concierge – cuveeconcierge.com – as a way to share his passion for artisanal wines with people of all backgrounds with educational events and tastings, expressing the story of their brands while bringing folks together to experience it for themselves.
Will has a powerful integrity when it comes to keeping the wine industry honest as well – exposing the watered-down effects of cheap options and encouraging a love for those wines that are born of careful craftsmanship, "Not only can The Cuvée Concierge educate people who don't normally drink wine, I can also educate people who do drink it about some of the evils of the wine industry."
Like a prestige bottle, Will's story is one that keeps getting better with age. Without the passion for the process, artisan wines could be something we're discussing in the past tense… but not if Will has anything to say about it.
Bobby Stuckey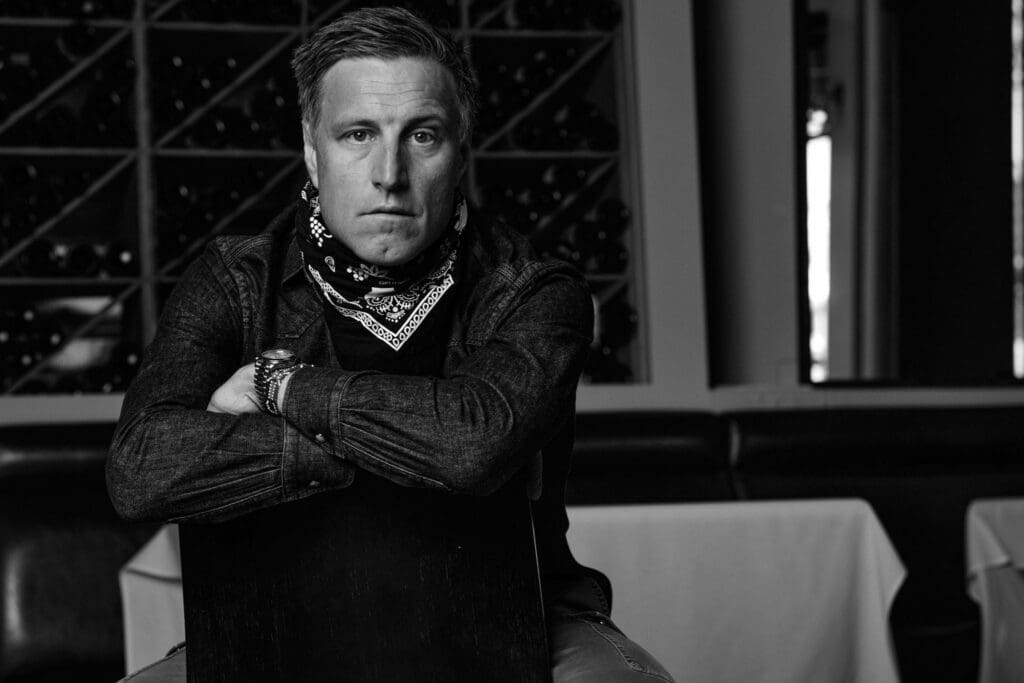 All wine professionals are tasked with providing service to guests at some point in their career, and few do hospitality like Master Sommelier Bobby Stuckey.
Not only does Bobby have a James Beard Foundation Award for Outstanding Wine Service to prove it, he's doing it six days a week in any one of his Colorado restaurants, which range from special occasion fine-dining (Frasca Food and Wine) to pizza joints (Pizzeria Locale). No matter which location you're lucky enough to find yourself at, each one has wine at the forefront of their customer experience.
"Being a wine professional should never be about your brand," Bobby said in an interview at Tavernetta, a la dolce vita style Italian eatery next to Denver's Union Station he opened with his business partner, chef Lachlan Mackinnon-Patterson in 2017. "It's about inclusivity, making the guests feel great and doing the work so you understand how to take care of your guests."
Vince Anter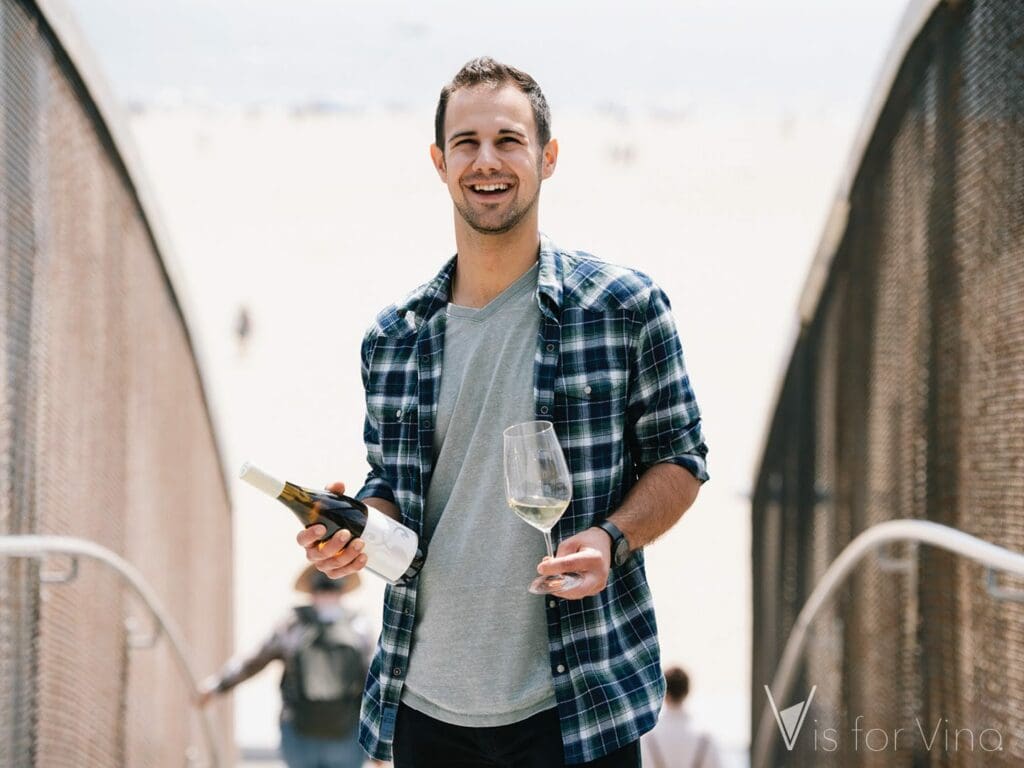 It wouldn't be 2020 without a mention of our beloved streaming services, and the #1 rated wine show on Amazon Prime is the brainchild of Vince Anter, who moved from his native Cleveland to Los Angeles in pursuit of his dream as a rock 'n roll musician. Eventually, however, he decided to trade his guitar for a long-stemmed glass – moving his stage from LA rock venues to vineyards around the world.
"I started valuing knowledge a lot more as I got older," Vince said. "As I was looking up information, there was nowhere that was doing video-based wine content. The people who were doing it were just in front of a webcam tasting through wines."
The content he wanted to create connected food, wine, and travel all in one place. Anter has always looked up to chefs-turned-entertainers like the late Anthony Bourdain, and saw an opportunity for a wine-centric show where he could share his knowledge and experience new people, places, and wines along with his audience.
So "V is for Vino" was born – a jaw-droppingly beautiful journey on some of the most exciting wine trips across the globe. Join Anter from the comfort of your own home and see the world of wine at visforvino.com!
Fiona Perrin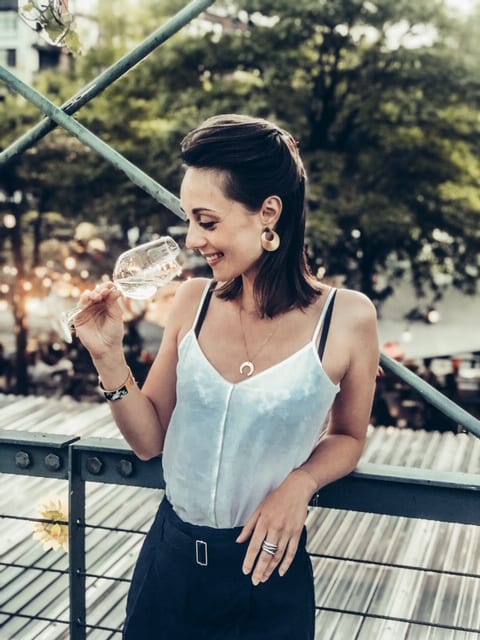 No matter how challenging the year, there is always time for bubbly. That's when you turn to an enthusiast like Fiona, the CEO and Co-Founder of champagne Rendez-Vous. One might think it's only natural for a native of Lyon, France, to be drawn to her country's most well-known export. Fiona Perrin will tell you that there was plenty of exploration required, "It didn't come from my parents. We didn't have the culture of wine or much wine at home."
Instead, it was her grandparents who promoted gastronomic culture when Fiona was young. Her grandmother was always cooking, like her father before her, who was one of the first Michelin star chefs in Paris.
Her grandfather's uncle was a founder of the Chevaliers du Tastevin, which is now perhaps the most famous secret society of Burgundy enthusiasts on the planet, thanks to Shark Tank's Kevin O'Leary.
It wouldn't be until her seventeenth birthday that Fiona had her first unforgettable experience in the culinary arts. A twelve-course meal, accompanied by wine, of course, that opened her eyes to the hospitality scene that now has a focus on Champagne – go celebrate with her at sip.champagnerendezvous.com!
Carlin Karr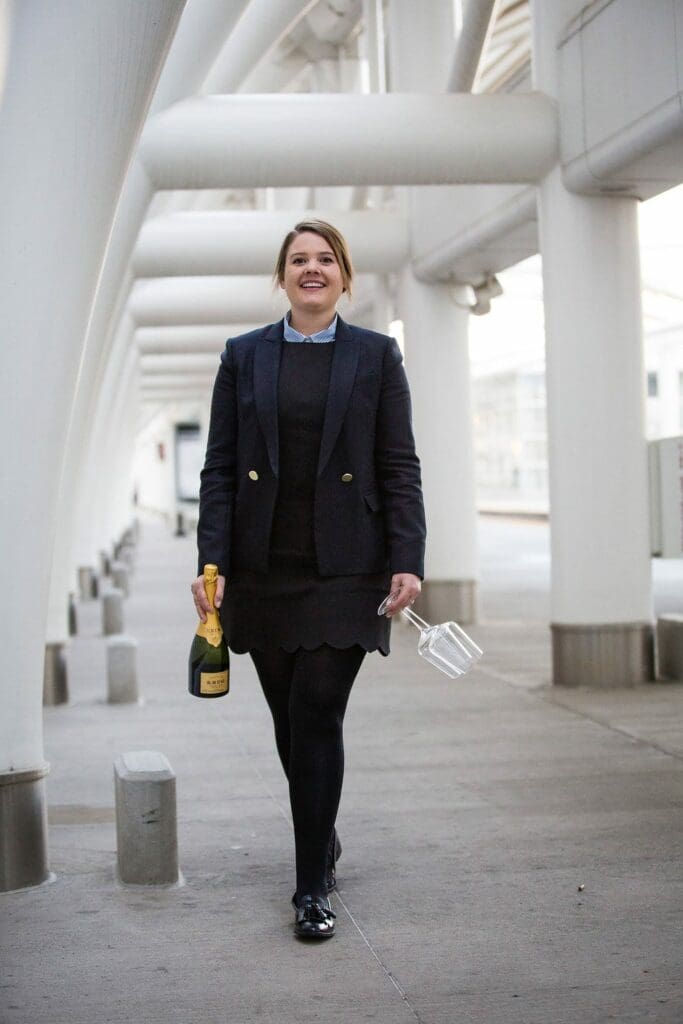 As the restaurant industry endured a particularly specific hit recently, it became time for Sommeliers to take care of their own, cultivate their Art, and focus in on what must endure tough times. For Carlin Karr, a Wine Director based out of Boulder, CO., that meant helping Somms continue to aspire and customers to maximize their experience in any way they saw how.
For many Sommeliers, that means leaning in on their skills, "It's very important for a sommelier to learn how to blind taste. There's two camps today in the wine world, where one camp would say that it's almost a parlor trick. But it's about knowing why wine is the way it is and factoring in everything that goes into it."
"A handful of these factors include alcohol, sugar, skin color of grapes, why some wines are opaque or transparent, and how certain types of oak might smell and more impact the drinkers' experience. Blind testing is more about the power of reduction than knowing off-hand what every single varietal from every single region tastes like."
"It's like being an athlete, training your palate," she said. "The ability to focus, throw distractions out, and to not be influenced by what others are saying." In a time of incredible distraction, it's a welcome comfort to have Somms like Karr guide the industry and wine lovers alike to some of the most delicious bottle in the world.
Ami Gangemella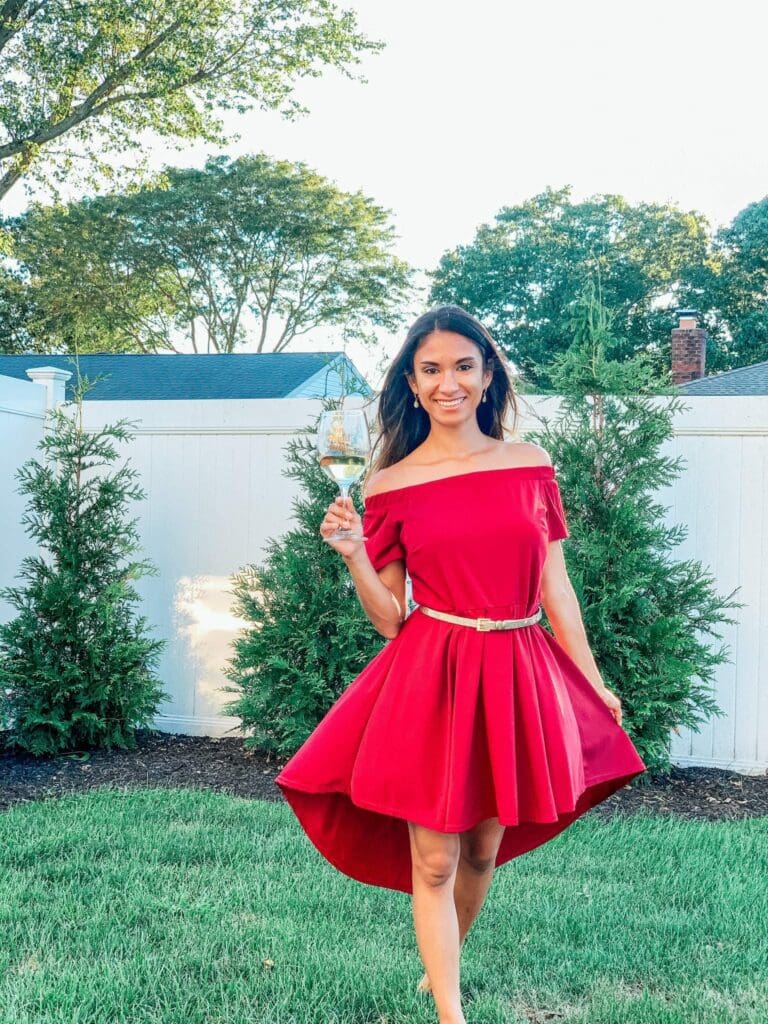 "My first winery experience was going through from Rome to Florence, we stopped in Tuscany." Always a white wine drinker, Ami credits the Chianti that day for opening her mind and palate to Old World wines. She bought two bottles then and there, intent on bringing them back to the States, but they didn't make it past her next leg in Germany.
"That experience made me say, 'You know what? I need to learn more about wine.' " Learn about it, she did. Now, Ami is a Certified Specialist of Wine that runs a tasting and education company, On Cloud Wine, to help make wine more approachable for all levels of enthusiasts. For her, wine travels never end…
Thalia Ricci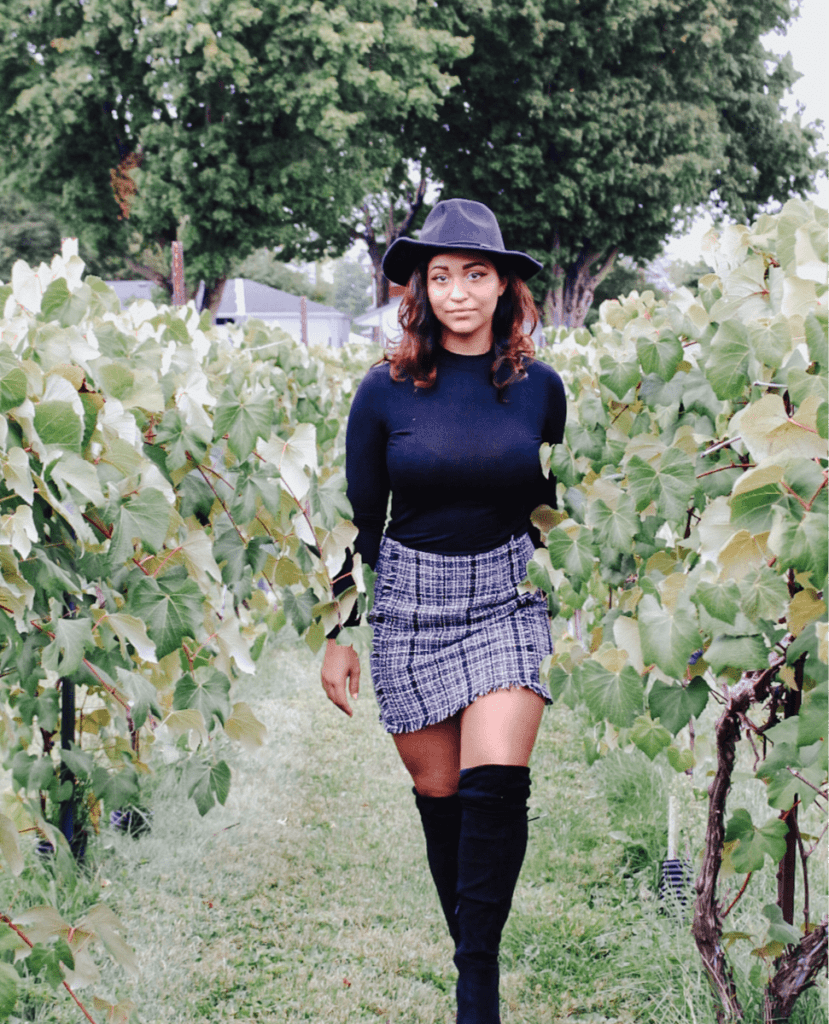 For some, like CMS Certified Wine Expert Thalia Ricci of Columbus, OH, the year 2020 was one for further reflection – and appreciation for all things wine. In our feature on her, Ricci shared with us some of her observances about the wines of the Old World…
"There are some places, like in Italy, where they are making Amarone the exact same that they have been for centuries. They're still laying the grapes out on the mat, they're sun-drying them, they are not using any technology to imitate those effects. They're doing it the way their grandparents – and their grandparents before them – taught them."
"On the flip side, technology has helped new wineries leap into the modern age… even before their grapes are planted. Ecologists, soil scientists and geologists have created a record of the land so aspiring wine makers can identify traits to help dictate which grapes will do best in each location. This way, wineries don't have to worry about trying to grow Cabernet in sandy soil."
Lessons like Ricci's may do the wine industry well when it comes to making friends with new conventions… while holding on to the classics as well. "Vinification has come a long way, and it's a win-win for producers and consumers alike, especially when looking at the sustainability and biodiversity of the lands being farmed." With experts like Ricci leading the way, the future of the wine industry is in skillfully brilliant hands.
Kendeigh Worden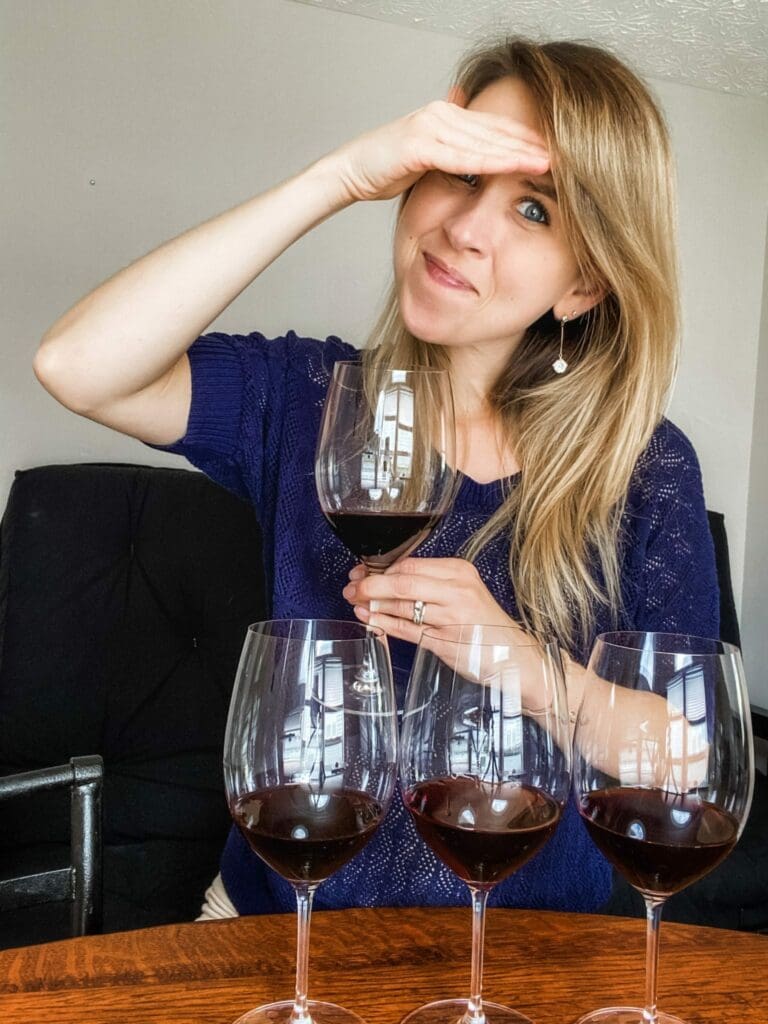 After receiving her Master's in Education, Kendeigh was teaching for six years – but always while supplementing her income (and curiosity) with work in the hospitality industry during the summers. Each passing year, she found wine culture to be more attractive.
"I decided to get into restaurants full-time. I quit teaching, gave up my degree, and went to work in hospitality."
Now, she's a ten-year veteran of the restaurant business, having worked in every position. She was inspired by a co-worker to get her introductory sommelier certificate and has since launched her own platform, The Grape Grind, where she combines her love of wine and education.
"The process of getting there is not easy, but I built a website and started doing study and tasting guides. Various educational components that people can use."
While everyone's wine journey is unique, hers underscores the opportunities available to those willing to go out and find them or, as she so brightly puts it, "You can do anything right now."
Desiree Harrison-Brown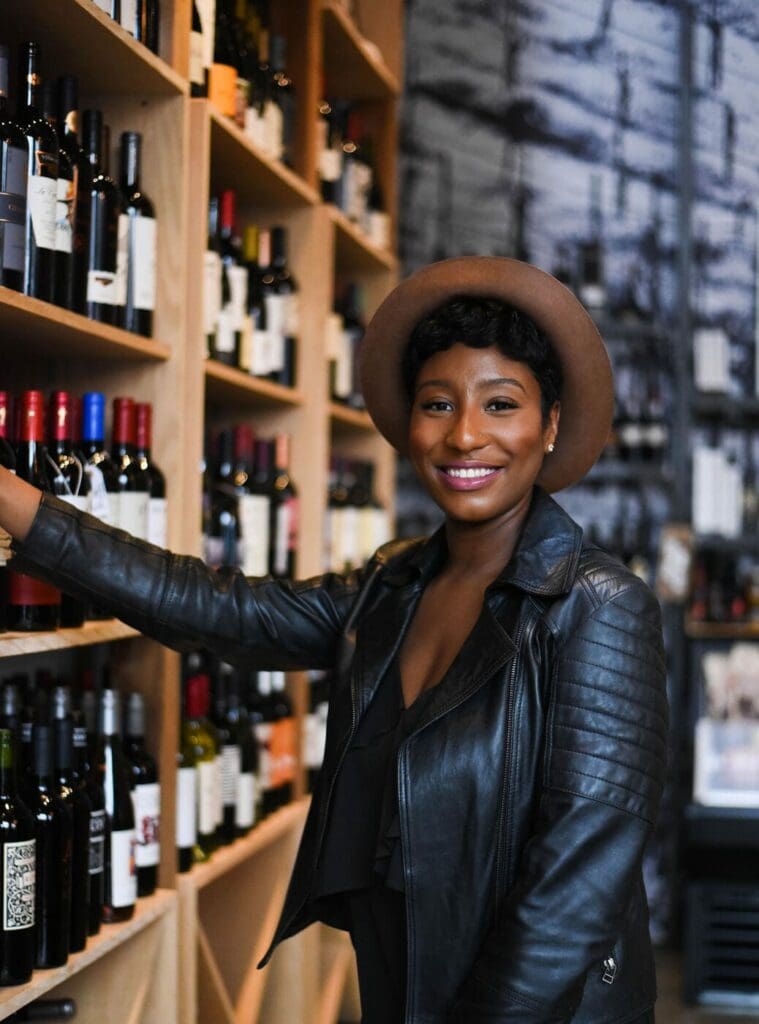 Transforming one's career like Kendeigh seems to be a calling for many during 2020 and beyond. It certainly was for Wine Ambassador Desiree Harrison-Brown, "I felt like I was doing everything I was supposed to. I went to college. I got a degree. I got a corporate job. I was working for a big company. It felt right, but it didn't feel right internally."
Desiree started working in local shops, doing spirit and wine tastings in her free time. Soon she found her competitive side taking charge. Though she wasn't paid on sales, she was crafting her own tasting notes for guests in order to move as many bottles as she could. It was fun!
Next up, she dug in deeper. That led her to the Wine and Spirit Education Trust (WSET) program and, eventually, a brand-new career.
"I had an a-ha moment during the Level 1 course where I realized people who are into wine are smelling flavors, and it was the first time I ever pinpointed something in the glass." She moved on quickly to Level 2, left her corporate gig and made her way into the wine world full time, selling wine in her native Maryland. "I fell in love, decided to learn, got confident and just decided to go full force into the wine industry." At WSET's Level 3 now, her experience can be yours now as well. Join Desiree on her journey at winonoire.com!
Phil Castelluzzo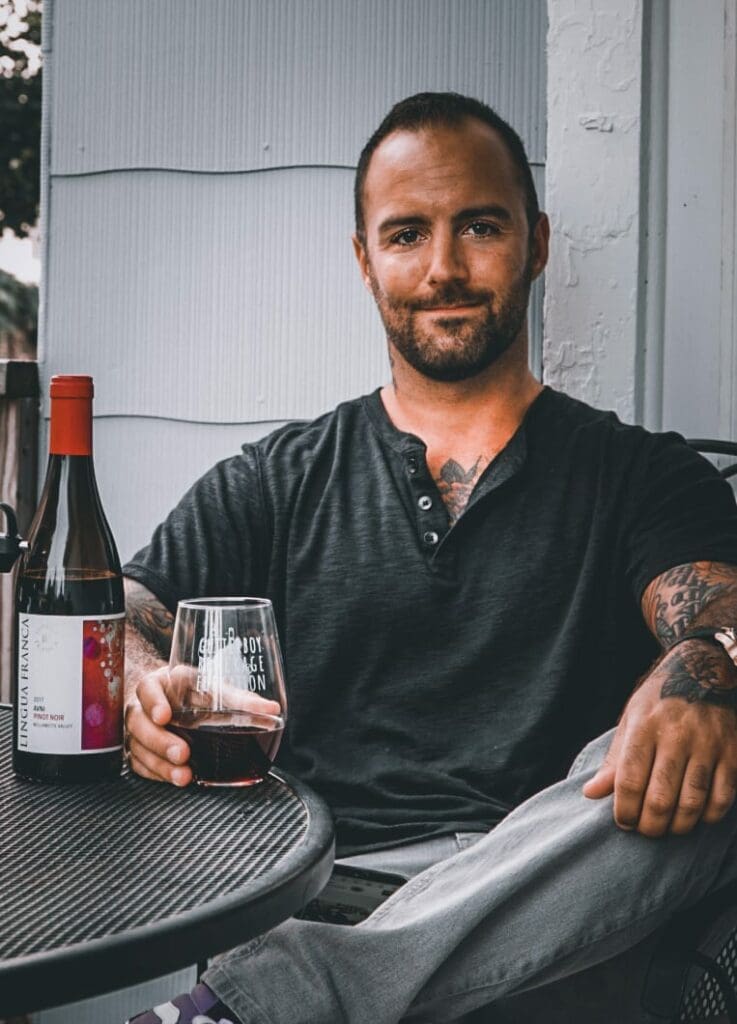 The pattern Phil has followed of doing things within the world of wine is a little different than what's typically prescribed. It's suited him well, however, especially when it comes to table side service. "One of the things you learn as you progress as a sommelier is that you spend so much time studying all this nerdy stuff."
It's a 'nerdy' pastime that her went all in on… but then saw his way past, "You study soil types, you study what grows where, you study degree days and what does that mean, you study all these vineyard managing techniques and bottling techniques and all this stuff, and then you get into service and none of that matters. Having that knowledge will make you confident, knowing you won't be tricked at the table – but it's not often specifics are brought up."
Now a Sommelier for Jean-Georges and the Waldorf Astoria in Beverly Hills, Phil knows it's humbling for someone who's spent so much time studying to not be able to use all of their knowledge but, at the end of the day, great hospitality is all about relationships and reading people.
"What's worked for me is taking all of that knowledge and treating people like they're my aunts and uncles and I've known them for years," Phil said.
Renee Ventrice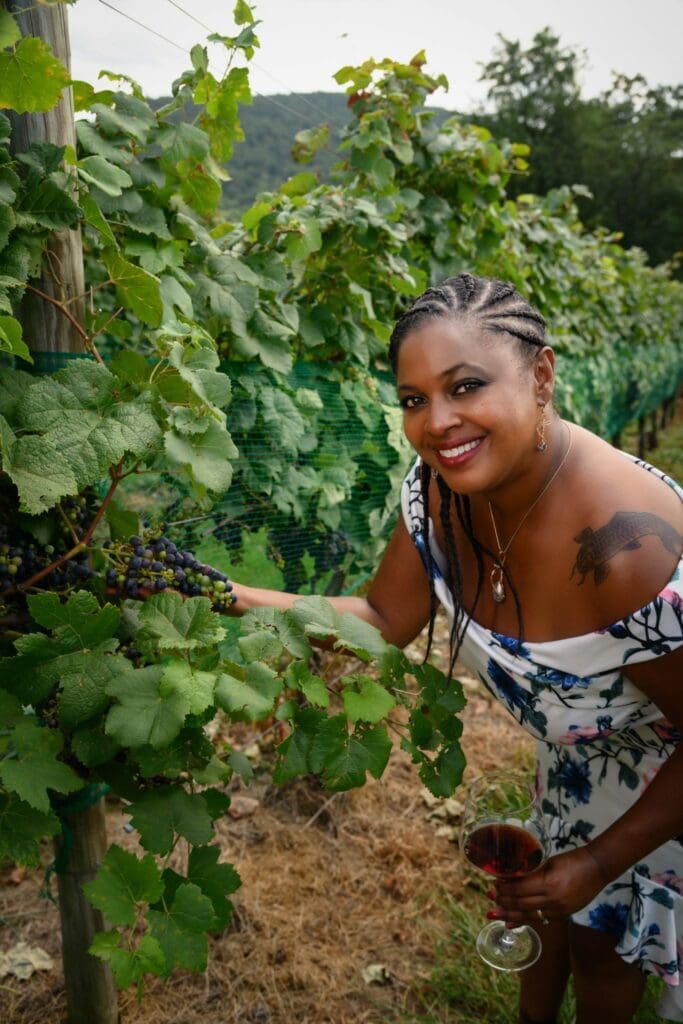 "I was just kind of floating around," Renee told us. "But it's always been about taking a job and making it more than what it was when I got hired."
In 2016, Renee's husband Don – also a Navy vet – was laid off and, after months of job searching, he said the magic words that would change their lives forever.
"He said, 'I'm tired of being one jerk's opinion away from not paying the mortgage. What if we did our own thing?' " Renee simply replied, "Music to my ears! Yeah, let's go for it!"
That Friday, they set off on a long drive in the Virginia mountains with their dog, brainstorming about business ideas that would line up with their interests. Finally, the idea of winery tours cropped up. Now Renee is a WSET Level 2 wine educator who co-owns and operates Cork and Keg Tours in Loudoun County, VA.
A time of great challenge, yes, but 2020 – and all the years after – are going to prove to be periods of great exploration and evolution for us all. It's been a time of inspiring change for Renee… and so many of the dynamic wine enthusiasts we've marveled at over the last year.
Use them as inspiration for your evolution in life as well. We at Monarch wish you the most delicious journey you can imagine.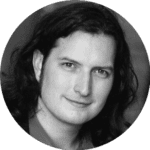 For Kevin, being a writer has always required a great deal of wine. He never dreamed he'd be able to combine his love for the two. His screenwriting includes works for Paramount, MTV, Warner Brothers, 20th Century Fox, Bad Robot, and his role as Executive Story Editor on "Blood & Treasure," an action adventure show on CBS and Amazon. Before that, his thirst for sketch comedy led to pieces for The Onion and National Lampoon – as well as the stages of UCB, HBO Workspace, Comedy Central Stage and festivals in San Francisco, NYC, Vancouver and beyond. He's a write-at-home dad always ready for a winery road trip… especially a dog-friendly one.