On the East Coast, especially in and around New York City, it's hard to imagine there are still empty niches waiting to be filled. But, if you listen hard enough, opportunities to take an interest and turn it into a career are just about everywhere.
For Abby Cifarelli, a Westchester girl working full-time at Macy's, the chance to expand her hobby as a wine enthusiast into something bigger popped up like so many corks from over-shaken champagne bottles.
"People I knew and talked to always would say they'd love to host wine tastings, but it was too expensive or too difficult to book," Abby said.
She'd been taking a few classes, but hadn't yet committed to formal wine education, so the more she heard about a need for local wine events the more an idea formed for how she could fill this niche.
After earning her Level 1 CMS certification, her business came to life.
"I bring everything to people's homes," she said.
"From glasses to charcuterie boards to tasting notes and information on the wine, my clients just don't have to do anything."
After a few successful tastings, she dug in deeper into Westchester and found there was nobody else providing similar services. She'd found a place where she could share her passion, and even amidst the COVID-19 pandemic, she's making every tasting special.
"People love when things are personalized," she said.
"What I try to do in my tastings is stay within a client's budget while also adding a touch. I go to their house and cater to them."
WHAT'S OLD IS NEW
Variety, so the saying goes, is the spice of life. But for wine lovers, it can be hard to come by on one's own. Let's face it- walking into a wine shop and steering clear of your favorites to try something new isn't always easy.
Wine varietals are similar to authors in that way. Once you find one you like, you stick with it and you share it with those around you. And when you're introduced to something brand new, there's nothing more exciting.
Of course, in the world of wine, what's new to most is old to others. This is an ancient art, after all.
"People are super interested in new wine," Abby said. "They're really open to learning about different styles, different grapes once they start to see what's out there."
An example she shared was for Chardonnay lovers to branch out to Chablis, as the two are similar enough that it won't be hard on the palate but will take drinkers to the next level in their wine journey.
But, with the wine industry's disinterest in wide-spread, in your face advertising, it can be hard for wine lovers to branch out on their own. So, when it comes to trying new things, the answer is often right in your own backyard.
"Wine has a level of mystery to it," she said.
"The best thing to do is go to wineries, go to local wine shops. The education is there with the people behind the counter!"
SMOOTH AND SILKY
Summer is winding down, but there's still time to enjoy new flavors by the pool or at the park.
"My biggest thing right now is Italian rosé," she said.
"Everyone thinks when they're drinking rosé that it has to be from Provence or Southern France, but Italy makes such great rosé! It's so smooth and silky, comes from Tuscan grapes and people just don't know about it."
With her tastings menus being seasonal, rosé finds its way into nearly all of her sessions. And with rosé, as with every new wine, comes the questions.
"The most common things people ask have to do with the winemaking process or taste," she said.
"'Is dark rosé always sweet?' And it's fun to tell them everything about rosé from there!"
Pairing wines with some favorites from the fridge or pantry is a great way to experience new tastes. Below are a couple of Abby's favorites:
Syrah or Cabernet Sauvignon with baguette chips topped with Roquefort bleu cheese and a hot honey drizzle.
Chardonnay or Sauvignon Blanc with agave and goat cheese. Leave a little bit on your tongue and see how the pairing interacts!
Nothing like new wines and new pairings to bring to new friends as the seasons start to change!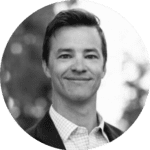 A former newspaper reporter gone corporate, Evan's passion for premium content and wine found a perfect home with Monarch. He leads the content team and is always looking for great stories to showcase. Making his home in Denver, Colorado, Evan spends his time outside of work camping, hiking and skiing, pairing these outdoor adventures with fine wines from all over the world.