Wine acts as a siren's song for consumers and professionals alike, starting off very faintly and building to a powerfully magnetic crescendo as a person is drawn deeper into the world and its myriad offerings.
For Brianne Cohen, a Level 4 Certified Sommelier living in Los Angeles, the wine world's call, though faint at first, was heard over the thrum of events she was coordinating for non-profit organizations in California. But, it wasn't long before that soft vocal went all Whitney Houston on her.
"I started taking wine classes just for fun," Cohen said. "I did Level 2 totally for fun, it was a one-day class on a Saturday, eight hours or something, and I was like, 'That was great.'"
She joked about her little textbook and wanted to learn more, so she moved on to Level 3, which, along with another little textbook, started opening up the world of wine to her. Over the next ten weeks, she learned about the classic wine regions, the different grapes and the nuances that make the wine world such a fascinating rabbit hole. The crescendo was building.
Her interest was piqued, but she'd reached the cliff from which so many Level 3s fail to launch. Level 4 of the WSET program is a serious commitment, after all. Like, 3-plus years of intensive study and nearly ten thousand dollars serious.
"At that point I was still full-time producing events, and loved it," she said. "So, I wasn't going to do that. It was just for fun, a 'just on the weekends' kind of thing."
But, even though she left the program, the song didn't leave her ear.
"I stepped away for a year, I didn't pursue any further certifications," she said.
"And then the itch starts again. Once you get into wine, and you hear this a lot from people, you kind of get addicted to it. You hate it, and then you're blind tasting and all that, and it's just this great challenge."
I'm imagining Whitney belting out "And I Will Always Love You", except instead of the word 'You', it's the word 'Wine'. The siren's song has landed another traveler on the spectacular island that is the wine world.
Like many young wine professionals, Brianne is now trying to connect the island to the Millennial mainland so it's more accessible to any and all, and she's having a great time doing it.
Her new life began with a blog to give those close to her a peek behind the curtain as she made her way through the Level 4 curriculum, and it's grown into private events, online tastings, and an increasingly influential network within the industry.
Following her Level 4 graduation, she knew she wanted to do something in wine, but wasn't sure exactly what.
"I knew I wasn't going to make wine, and I knew I wasn't going to go work in a restaurant full-time as a somm," she said.
But, she liked the blog and loved working with people. She'd been working with a business and success coach, and that's where the title came to her: event producer and wine educator.
"I started having a presence on social media specifically about wine," she said. "I started talking to people in a casual, enjoyable, fun way, meeting people exactly where they're at with their wine knowledge."
THE BRIDGE BUILDER
Do you know who Joseph Strauss is? I didn't, either. But, we all know the Golden Gate Bridge, which Strauss designed. Thanks to him and countless laborers, two communities which were once alienated have been brought together. The bridge, and the bridge builder, is the reason why.
In the world of wine, and especially with fine wine, the chasm between in and out has grown over the decades. There are some consumers who've made the Evel-Knievel-at-the-Grand-Canyon-esque jump from out to in, but for those looking for a more accessible route, there just isn't a well-lit path.
Enter: Brianne the Bridge Builder.
The term 'wine expert' has long carried a certain reputation along with it. Typically buttoned-up, older and close to the vest with their palate secrets, wine experts, fair or not, are seen as hard to approach. And their accompanying lists aren't doing them any favors.
"People need to relax," she said. "This is just wine, this is fun!"
"I realized that was my strength. Talking to everyday people about wine in a way that is fun and enjoyable, yet educational."
In 2018, Brianne started educating people through tastings, bringing wines and her passionate, upbeat attitude to their homes or workplaces and sharing the things she's learned in her formal journey with consumers wanting to know more. Her client list was growing steadily and she was putting on bigger and bigger events until COVID-19 hit.
But, when life gives you sour grapes, make verjus!
"The events side of the business tanked," she said. "But, I've been doing virtual events."
"I had just done a Zoom call with a friend, and I thought it could work with a wine tasting."
She set up her first virtual wine tasting in mid-March, promoted it for a couple days on her social media, and ended up playing host to more than 120 people looking for fun with wine during quarantine.
Her Virtual Vino events are now bi-weekly as she's grown her virtual business to reincorporate private tastings.
"It's your wine safe space," she said. "Just bring a glass of wine and a smile, we use the chatbox and everyone's learning and asking questions."
I can certainly attest. I attended a recent Virtual Vino event with my fiance, who enjoys wine but readily admits she doesn't know too much about it. We had a blast socializing with 12 other tasters, and Brianne did a fantastic job of keeping things light and fun while also digging into some tips and tricks to help raise our wine game.
It's clear there's an appetite from the wine drinking public to learn more about the art of wine, and having a true expert like Brianne stepping off the island, building the bridge and going to others to help them along the way.
BUBBLES, NONSTOP
Wine itself is an experience. The process of creating wine is referred to as an art. The enjoyment of wine is heightened by food pairings, ambiance and good company. It's what we drink when we're celebrating, when we're sad, when we're with old friends or on a first date.
There's a wine for every occasion, time of day and season of the year. But, when it comes to experience, Brianne says nothing compares to Champagne.
"Bubbles just inherently have a very sensual nature to them," she said.
"Just how they're made, how they're under pressure, and you have to be very careful. There's a lot of similarities between sex and sparkling wine, and there's no better sparkling wine than Champagne."
With that in mind, it's perhaps no coincidence she and silver screen icon James Bond share a favorite: Bollinger.
"I'm always drinking bubbles," she said. "One hundred percent, that never stops."
Brianne's passion for wine and making the industry more accessible certainly doesn't stop, either. It's experts like her who are helping bring a new generation of wine drinkers to the forefront of how the art is perceived, consumed and celebrated.
We've got plenty more from her coming soon, but for now, pop a cork and head on over to her blog to experience a tasting for yourself.
Cheers!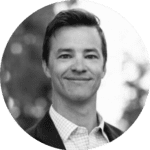 A former newspaper reporter gone corporate, Evan's passion for premium content and wine found a perfect home with Monarch. He leads the content team and is always looking for great stories to showcase. Making his home in Denver, Colorado, Evan spends his time outside of work camping, hiking and skiing, pairing these outdoor adventures with fine wines from all over the world.