The Beatles sang about the long and winding road leading to a mysterious lover's door. The Eagles sang about the ups and downs of life in the fast lane.
For our guest today, Summer Altice, her journey into the world of fine wine has had a little of both.
A collegiate volleyball standout, Summer's used to life in the fast lane. She moved to Los Angeles after graduation to start her work in the entertainment industry as a model and actress. She was featured in Playboy Magazine and was earning regular spots in national ads, television shows and movies.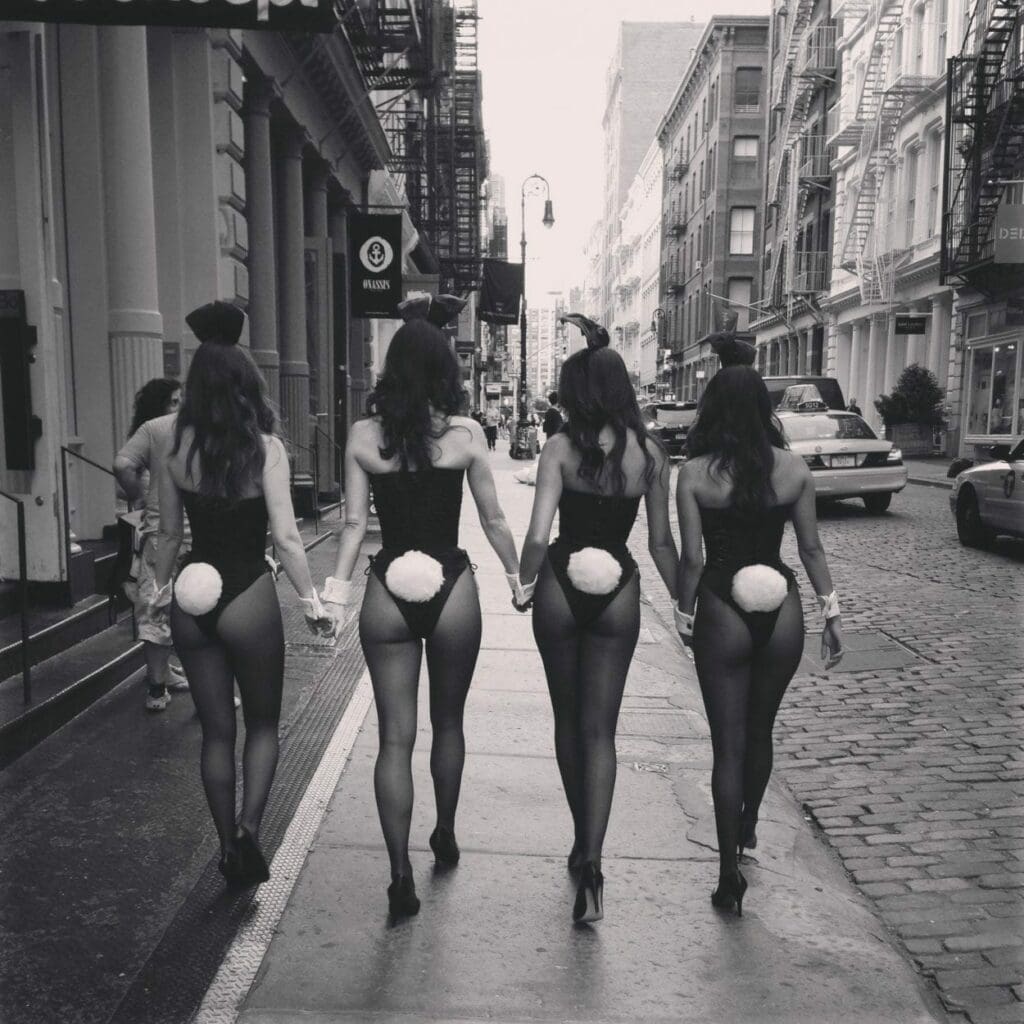 She was making it, living a dream few can say they've lived. But she wanted something more stable. Something long and winding to shift to.
"I was pretty active in the entertainment industry, but there's a lot of lulls," she said.
"There's a lot of time where you're not working on a project or you're not going on auditions, and I wanted to pick up something I was really passionate about."
During one such lull, she went to visit a friend in Napa, where they spent the weekend wine tasting. She ended up striking up a conversation with a winemaker who told her she'd do really well in the industry. She clearly had a lot of passion for the topic and appeared to be somewhat of a natural in discussing the ins and outs.
"I'd always liked wine and always drank wine, but I didn't know a lot about fine wine," she said.
Chatting with the winemaker about formally entering the world stuck with her.
"It was almost like a seed that got planted," she said. "When I got back to L.A., I enrolled in UCLA's extension wine program and a year later I'd passed WSET 3 with distinction."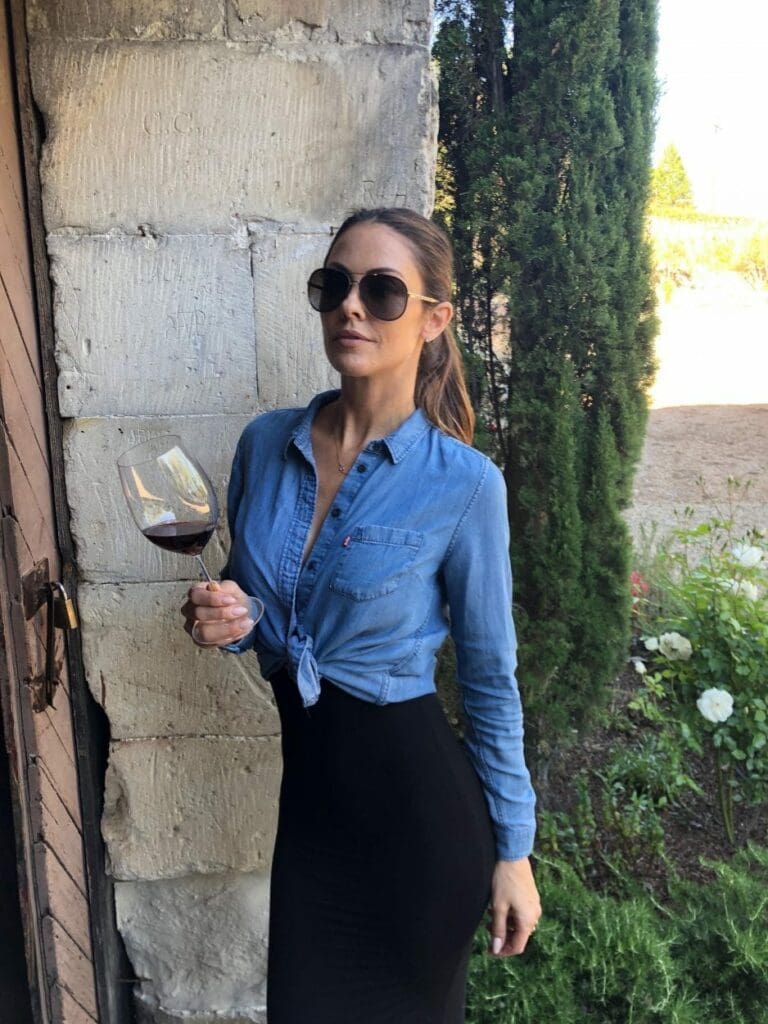 All of a sudden, just one year later, she was back in the fast lane with a new career in wine, top down and wind in her hair. She hit the gas, destination unknown.
She worked as a somm during events like LA Food & Wine and Pebble Beach, utilized her network to find opportunities in restaurants and bounced around the local industry getting to know somms, reps and collectors.
As technology caught up to the world of fine wine and brought with it the promise of access to information on fine wines from regions far and wide, she was in a unique position to take advantage.
CELLAR SOMM
"I realized there was a real need for cellar management," Summer said.
"In the private sector, there's a special upper echelon of those wine buyers, and they just don't have time to manage their wine collections."
Many of these collections, she said, span multiple cellars, are very disorganized and have become cumbersome, getting in the way of a collector's ability to enjoy the wines they've purchased.
She was enthralled with the idea of building a portfolio of clients and helping them to not only build their collections, but also to enable their enjoyment of them.
Her first opportunity came at a party she was invited to for an event, and without even knowing it, she had her first client.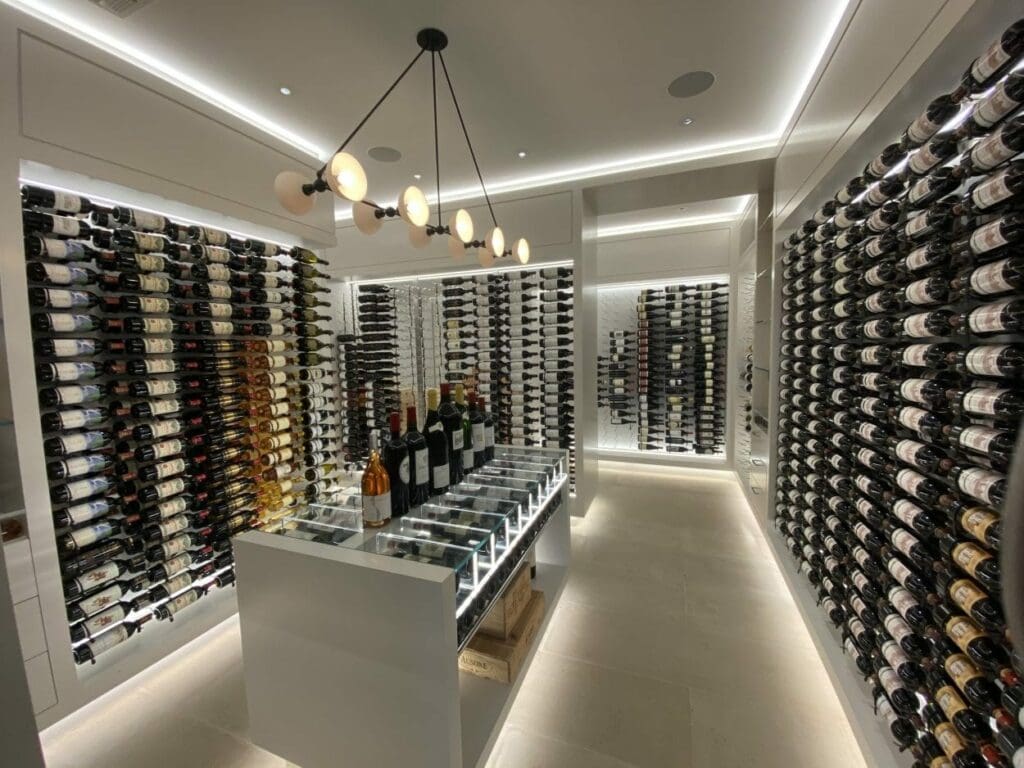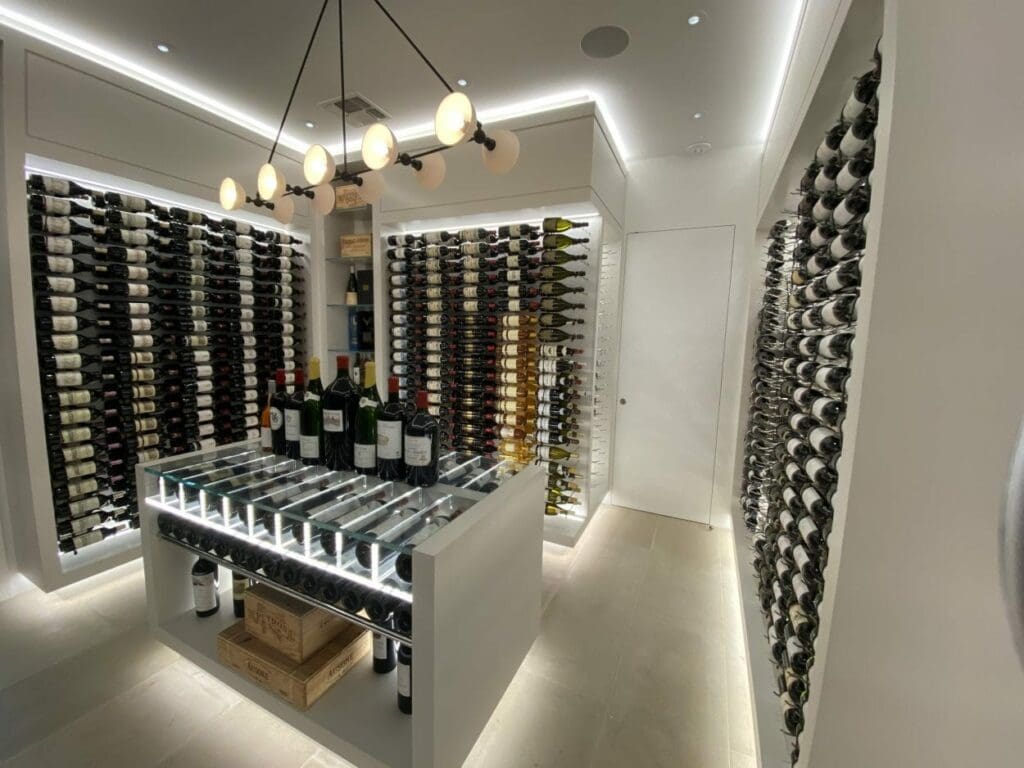 "I remember going downstairs into the wine cellar," she said, which was something she always tried to do when she had the chance.
"I was just looking from the outside and this gentleman came over and said, 'What do you think?'"
She proceeded to break the cellar down, pointing out what was missing from his collection, where she could fill in the holes and ways it could be better organized.
"I just spoke my mind, not realizing this was his house, saying all these things that could make it better.
"And he looked at me and said, 'Hmm. You're hired.'"
Holy shit.
She'd paved her own way until now, but now that she had a private client, she knew she needed a tuneup before the next leg in the journey.
Just before she'd attended that fateful party, she'd become friends with the wine director at Spago, Phillip Dunn. Having never been responsible for inventory in any of her past jobs in wine, she turned to him for help.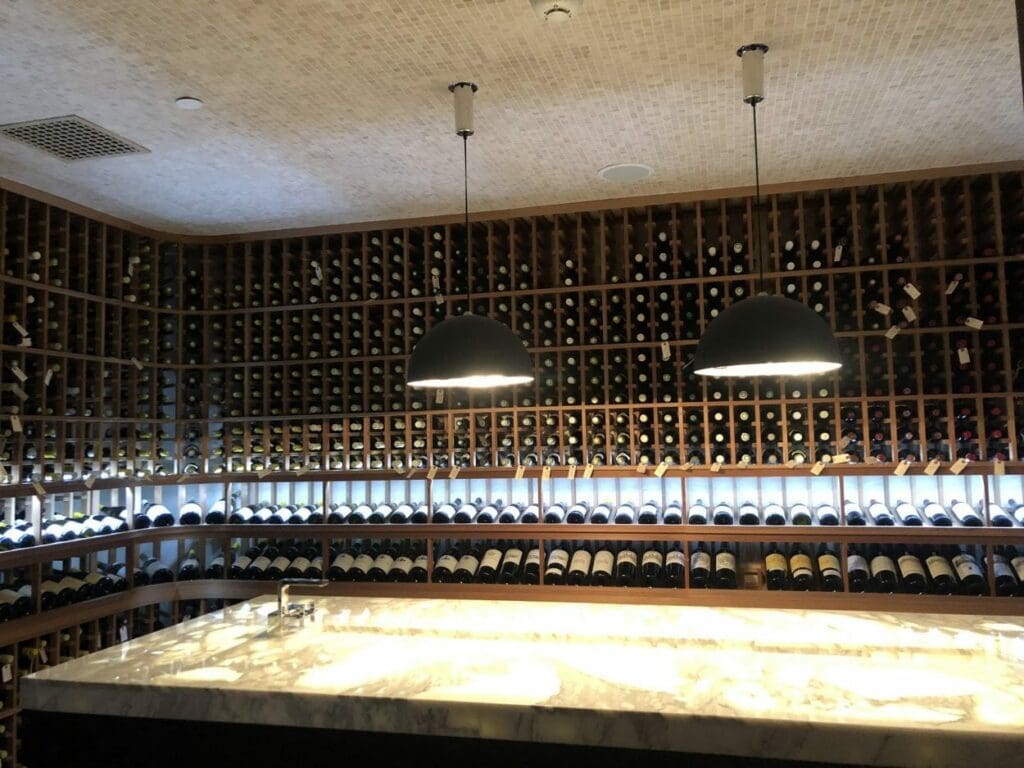 "I talked to Phil and I asked him if I could come in for a crash course," she said. "I needed to learn inventory, [Point of Sale] systems and listing."
What came from that discussion was a realization that she could know all there was to know about fine wines, building a collection and organizing a cellar, but she couldn't afford to leave out the service aspect of joining the people and the bottles at the table. She needed to be able to host if she was going to build her clientele.
AGING, GRACEFULLY
As Summer continued her formal wine education at the tableside working as a somm with a restaurant group in Los Angeles, her client was building a new home in another state and his cellar needed filling. Her assessment of his LA cellar drove some urgency, which gave Summer a chance to build her reputation on the fly.
"I put together a list of what I thought were great buys and would make a well-rounded cellar," she said. "I sent it over and he said, 'Alright, great, let's buy it all.'"
In her first year in private management, she purchased more than 2,500 bottles for two of his four cellars.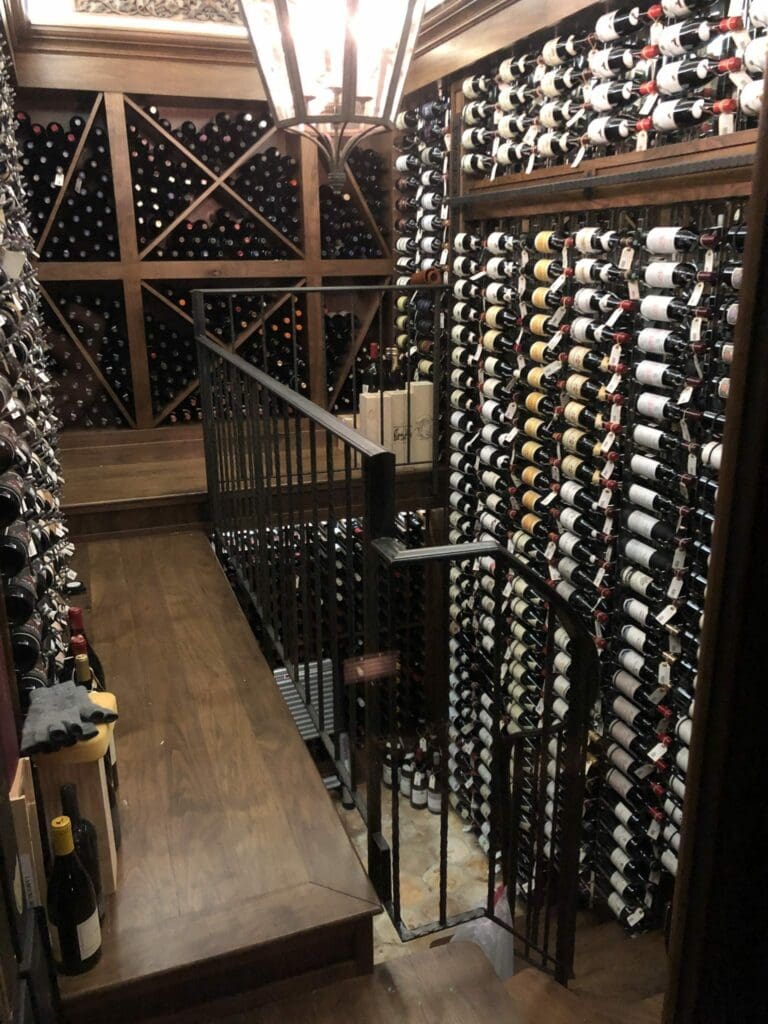 The niche she'd created took off quickly. She's now been curating for that family for two years, and her work there has opened doors to others with similar interests and needs.
Along with maintaining her private clients, she's also managing cellars as a service for Westgarth Wines, a fine and rare wine retailer.
The way she goes about it is what's led to the word of mouth spread, and her work speaks loudest.
"Essentially what I do is go into a house and take an estimate," she said. "I look at what's there and map to what they want."
It starts with organization. She said many collections have no ebb and flow to them, so she pulls every bottle down, installs bins and labels, and puts the bottles back alphabetically within their respective regions. She uses a cellar management app, a nifty application that allows her and her clients to keep tabs on valuation, where the wines are and make notes on the overall collection.
The app also gives Summer a window into what her clients prefer to drink and when new orders need to be placed. Like fine wine, everyone's a little different.
"I have clients that buy and hold," she said.
"I also have clients who drink. They love drinking wine and they buy it to drink it."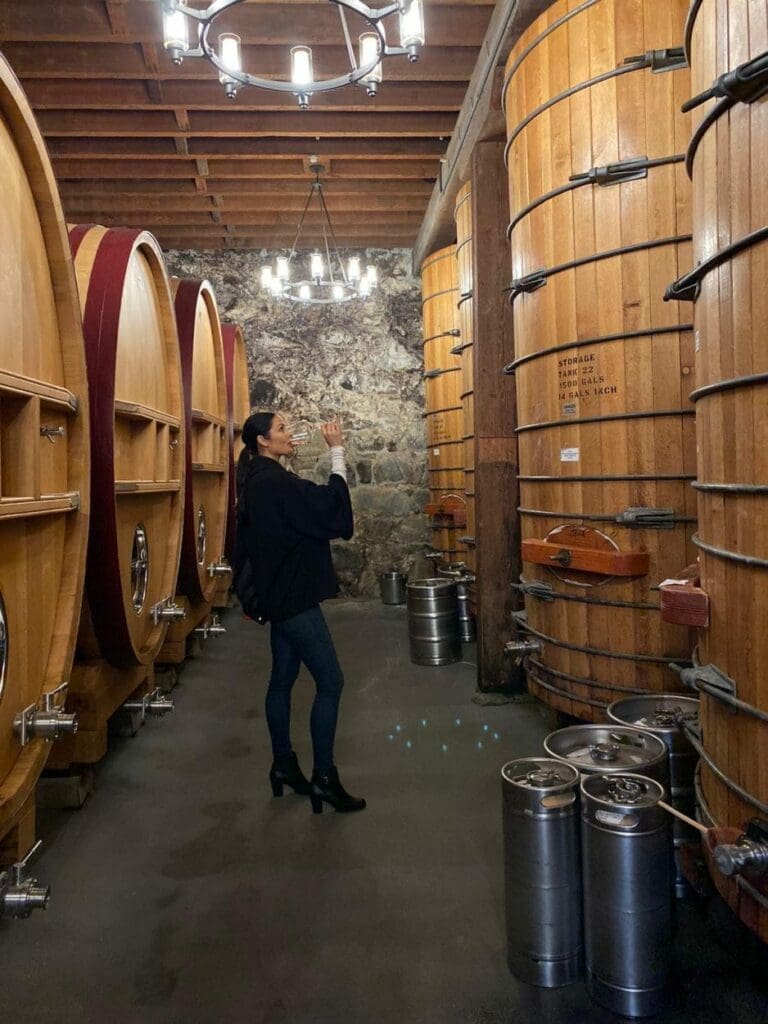 When it comes to full bodied regions like Bordeaux, she says she advises clients not to touch a case for ten years after it's purchased, and then to open one bottle subsequently each year to see how the wine develops.
Tips like these only come from hands-on experience, something Summer has in spades. Since committing to her wine career full-time, she's gone from event somm to private cellar management in just a handful of years.
She's seen the inside of the Playboy Mansion and the inside of some of the most exclusive wine collections in the world.
Whether in the fast lane or on a long and winding road, one thing's for certain:
"Life's short," she said. "Drink good wine."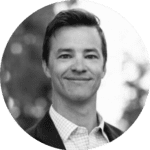 A former newspaper reporter gone corporate, Evan's passion for premium content and wine found a perfect home with Monarch. He leads the content team and is always looking for great stories to showcase. Making his home in Denver, Colorado, Evan spends his time outside of work camping, hiking and skiing, pairing these outdoor adventures with fine wines from all over the world.