Persistence pays off – or so we're told. The one thing the platitude leaves out, however, is just how hard it is to be persistent.
For Cristie Norman, a certified sommelier and entrepreneur, the fight to earn her credibility in the wine world started at age nineteen. She's persevered through multiple challenges ever since.
"I was terrified for about a year, but every day I showed up to work it was a little less intimidating," Norman said, reflecting on her start as the youngest somm at Wolfgang Puck's famed Spago in Beverly Hills.
"I would cry in the wine cellar totally overwhelmed because there were so many selections of wine and I wanted guests to get the right wine. At the time, I didn't know what the right questions were to ask."
Wine stewards in fine dining, especially at places like Spago, are often called upon to help customers make sense of more than fifteen thousand selections to pair with their meals. For Cristie, interacting with thousands of guests and their palates was rocket fuel for her already accelerated foray into wine.
It all started at a BBQ steakhouse in her hometown of Valencia, CA, where she was waiting tables but eyeing an opening at the only fine dining restaurant in town. She knew that was where she'd be able to make enough money to help her mother and pay for school, where she was training to be an opera singer.
In order to persevere, you've got to start somewhere.
"I started reading a bunch of books about wine and was hired at the steakhouse at nineteen as a bar back," she said. "I was behind the bar, mopping the floors, taking out the trash and learning about spirits."
She quickly worked her way to part-time server, but wanted to be on the floor full-time. So she made a proposal: if she passed the introductory somm exam, could she be promoted?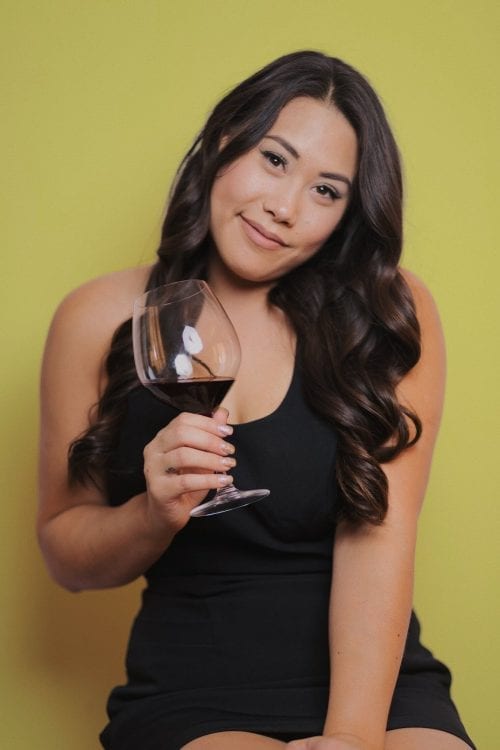 "I signed up [for Court of Master Sommeliers Level 1] when I was twenty," she said. "I actually had to contact the Court [of Master Sommeliers] because they didn't have a way for me to sign up since I wasn't twenty-one."
Challenge accepted. She registered to take the exam a few days after her 21st birthday and passed it. She quickly move to Level 2 and while navigating the material realized there was an opportunity for more.
She noticed there wasn't a comprehensive guide for prospective somms to assist in their wine education. Rather, students were left to their own devices when combing through books on regions, techniques, tasting notes and composition. It was an idea, a dim glowing lightbulb she would nurture.
But before that glow could be concentrated into a laser, she still had work to do. While preparing for the certified exam, she met a Certified sommelier and wine director, Shaun Prevatt, who'd come into a restaurant she was opening in Woodland Hills and struck up a conversation. The next thing she knew, he was helping her with the finer points of the certification.
"He showed me things that I had no idea about," Cristie said. "There was no preparation for some parts of the exam anywhere on the website."
One thing they focused on was the service aspect, which is touched on in their online study guides, but going into the exam is graded very precisely once in the room.
Still just 21, Cristie passed the certified exam and immediately set her sights on Spago after hearing about it from one of the proctors of her test. She drove the 45 minutes and applied for every position she could, and after 5 interviews over 5 4 months, a somm position opened up.
The same tenacity that powered her through the certified exams also helped her build a network, and a call from a mentor who'd been running an advanced tasting group to the manager at Spago gave her a leg up.
"I was 21, I'm Asian and I'm a female," she said.
"Those are three things going against me as to why I might not be a good somm. It's a big risk, especially with somebody so young."
She was hired.
A HELPING HAND
As a full-time somm, Cristie started to notice patterns with her customers that brought the light from her exam prep flooding back. People interested in wine, whether they're consuming or learning, needed help.
"I noticed that wine education and income weren't proportionally linked," she said.
"People would say things that I knew, and I was confused. And I thought, 'Oh, they don't know that Chablis is white,' or 'They don't know that Chablis is chardonnay.'"
There would be buzzwords thrown around, requests for white burgundy from those who claimed to hate chardonnay, and plenty of ego and attitude to go around. But, through this experience a new venture arose focused on providing wine lovers a helping hand to guide them through this vast landscape.
"I was saving to put a down payment on a house, and decided to spend it all on creating a wine course for beginners," she said.
The wine education program, which took eight months to research and create in collaboration with wine educators and advanced sommeliers, took off among its target audience of consumers but caused some backlash with industry types.
"I got a lot of hate from the somm community for creating a wine education program; I have always done things a little differently and people didn't always like it," she said.
Still, Cristie continued to pursue her vision, knowing that she was bridging the gap between the haves and have nots in terms of wine education.
"My purpose in doing this is educating the consumer population, making it approachable, making it fun," she said.
"It's on wine professionals to do that and create access for consumers. Otherwise you have people going to restaurants only knowing buzzwords but not much else."
Cristie's class is the first of its kind, and also the first time she was able to give back to the community that's given her so many opportunities at a young age.
The next stab would prove to be life changing, and not just for her.
COVID WITH A CAUSE
The Coronavirus has impacted all of our lives, and the restaurant industry has been in the cross hairs for shutdowns and disruption for the better part of 2020.
Restaurant floors are where the majority of connections between wine experts and consumers happen. Whether it's a quick recommendation to go along with a chosen menu item or a longer discussion about regions, tannins and climates, a lot of knowledge is spread in close proximity in these environments.
So when COVID-19 first started running rampant through cities like New York and Los Angeles, the wine service community found itself at a unique disadvantage.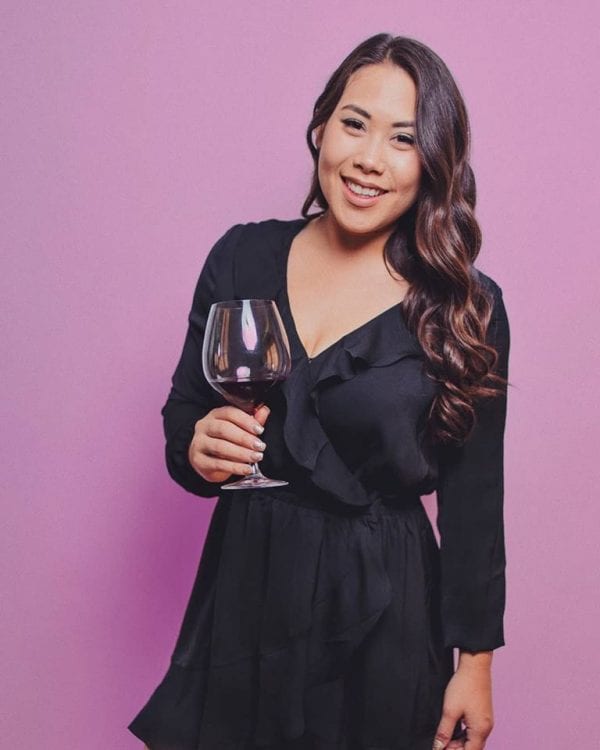 Cristie, as she'd done so many times before, jumped into action. She and Master sommelier Chris Blanchard, after having to cancel an in-person Masterclass, put their heads together about what they could do for professionals who now found themselves without a job.
They started a GoFundMe page and Cristie immediately reached out to every industry contact she had, assembled a team of the most well-respected sommeliers to become part of the project, and the credibility she gained for the page started to raise money.
"We started with zero dollars," she said. "And in the first 2-3 weeks, we had six thousand dollars in the GoFundMe."
They decided to create a charitable organization, and the donations came pouring in. To date, they've raised over $800,000 in an effort to help impacted sommeliers across the country stay on their feet during these hard times. So far, they've distributed grants to more than seven hundred sommeliers.
"Anyone who self identifies as a sommelier can apply," she said. "The purpose of the foundation is to support sommeliers in financial crises due to circumstances outside of their control."
She said she noticed there were a lot of grants available for education within the wine industry, but at this time nobody needs money to travel or wine certifications, they need money for basic necessities like food and rent.
All of a sudden, a lot of hard work, a little luck and a shitload of perseverance has brought Cristie's journey to the pages of Forbes and onto Wine Enthusiast's Top 40 Under 40 list. It's been a whirlwind, and it's just getting started.
Today, Cristie's got her wine education courses, her non-profit, a wine-focused t-shirt line and, soon, a digital marketing agency aimed at wineries. She's also got her eye on continuing her formal wine education.
"I like being an entrepreneur just as much as being a somm," she said.
"I'm committed to creating and expanding my community. I realized we need leaders in the wine community who care, and they care to use their influence for good."
Cristie is a true inspiration, regardless of background or pursuit. Give her courses a try, buy a t-shirt, donate to her foundation or just wave a friendly hello on Instagram. Her cause is worth backing!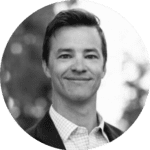 A former newspaper reporter gone corporate, Evan's passion for premium content and wine found a perfect home with Monarch. He leads the content team and is always looking for great stories to showcase. Making his home in Denver, Colorado, Evan spends his time outside of work camping, hiking and skiing, pairing these outdoor adventures with fine wines from all over the world.