You know those corny motivational posters that hang in classrooms and offices? The ones with the eagle soaring majestically over the Canadian Rockies or the cat hanging from the tree branch with some lame caption about hanging in there below it? Those things don't really do it for me when I want to get jazzed up about work or getting around life's next hurdle.
Know what does get me fired up? People like our featured guest today, Sam Capaldi.
Sam's passion for her work and the world of wine is unmistakable, and she's been cultivating it since an early job at Yelp where she found herself conversing with business owners from every walk of life.
"I talked to a lot of entrepreneurs," she said. "I wasn't totally in love with that job, but I did love connecting with other people who were so passionate about what they did."
Their passion was infectious, and Sam wanted in on the action. She sat back, talked to friends, did her own research and self-reflection, and decided to strike out on her own. A friend of hers mentioned an intensive, fast-paced, three month course in wine education.
After liquidating her life savings at the age of 22, she found herself amidst others whose passion for their work was palpable. Literally.
"I lived with three chefs-in-training while I was studying," she said."I would bring home the wine and they would use it at night working on dishes they were doing for class."
A little different than the typical student's microwaved Ramen noodles regiment, to say the least. But, Sam knew she had a great opportunity to experience what she was learning on the plate and in the glass, as opposed to just out of a book.
"We would help each other," she said. "They would tell me what's in a certain dish and explain why a particular wine would go well with it."
Part of culinary schooling includes similar tracks to formal wine education courses, so looking back, this was a match made in heaven for a future tasting expert trying to bring to life the juice she'd be sharing with her clients.
"Actually experiencing a food and wine pairing yourself is a great way to learn," she said.
"I say the same thing about a tasting. I could talk about it with you all day long and tell you about this wine, show you this map. But you need to drink that wine, smell those seasonings to really make it stick."
AN EVERYDAY CELEBRATION
While Sam continued to build her skills as a wine expert, working her way up from server to somm at a local restaurant before landing a job in a tasting room, she kept going back to her original motivation and those countless hours hearing passionate entrepreneurs share their life's work.
She knew striking out on her own would be the only thing that would truly allow her to share her zest for wine with others in an impactful way. So she started a company, she started blogging and she started bringing wine into people's homes the same way she had when she was studying.
"I knew I didn't want to be a floor somm," she said.
"I worked a lot of jobs in the service industry and it was hard. I needed an outlet, so I started my own thing."
All of a sudden, she was Samantha Sommelier, LLC. Private tastings were her focus, and she started doing them virtually before the COVID-19 pandemic hit. Since, her business has taken off and she's added brand consulting to her portfolio.
While growing her business and expanding her clientele, she also wanted to continue her education the only way she knew how: through experience.
Fine wine was still something she'd learned about in her studies but remained elusive, partially due to her location in Arizona also due to cost considerations. When an opportunity arose to visit Champagne, she jumped at it. And her experience changed her view of fine wine entirely.
"We all know Champagne is the best of the best," she said. "It's high-quality, it's expensive and when you're getting it you know the reason why."
In touring the Laurent-Perrier grounds, her view, shared by most wine lovers, was turned on its ear.
"Their whole mission behind what they do, along with quite a few Champagne houses, is not to buy for a milestone or special occasion," she said. "They want it to be an everyday celebration."
While she, like many of us, doesn't have three hundred dollars to spend on a champagne bottle every day, the takeaway from that experience is something we can all learn from.
"Don't wait for the perfect moment to open that bottle," she said, referring to something special or a gift received.
"I think there's always a moment to open up a fine bottle of wine. If there's something you've been holding on to, I say open it!"
JUST A LITTLE SOMETHING
And when you do open that special bottle or just an everyday drinker, make sure you're getting the most out of it.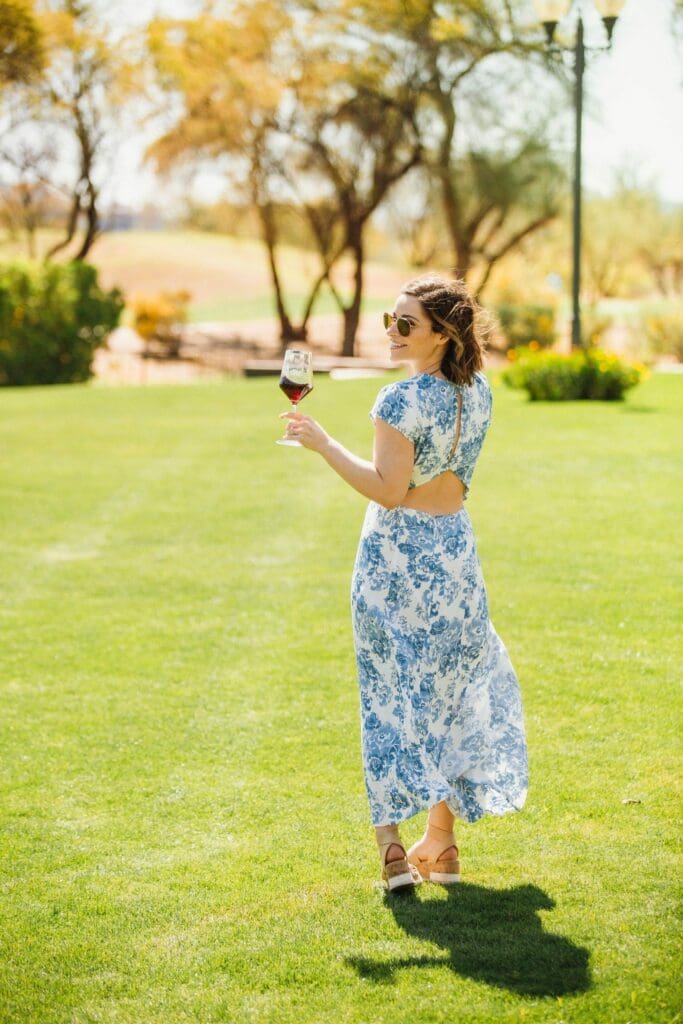 If you've been reading Monarch, you know we like to share tips and tricks so you're able to go straight from the site to your cabinet and experience your wine with a little more knowledge. Because Sam's background is so unique and her passion for food and wine pairings is off the charts, I thought it would be best to hear it from her about a few ways you can enjoy your next bottle.
Here are five food and wine experiences, expertly curated for you to enjoy:
1. A dry rosé and sushi! What grows together goes together, a classic wine thing to say, but it's true! Provence, France is known for its incredible seafood and their rosés are a perfect match with their bright acidity, fruit-driven flavors and minerality. That slight saltiness on the palette is just what our raw fish needs!
2. Cava and chicken tenders! Sparkling wines and fried foods are an iconic and irresistible pairing for a reason. I like to say when in doubt, choose bubbles because the crisp acidity will perfectly cleanse your palate and keep your mouth watering for another bite. Chicken tenders are simple, classic, and my childhood favorite food so I love to "adult" it up with a glass of bubbly to make the whole experience that much better!
3. Trader Joe's Truffle Oil Mushroom flatbread and an Oregon Pinot Noir! Oregon Pinots are reliable for their juicy red fruits we love so much, but also because of the earthiness they have. Think smoke, black pepper, and, you may have guessed it, mushrooms! Pinot Noir (the grape itself) is known for mushroom and to really bring it out I need to pair it with a dish that has a mushroom focus. This pairing brings out everything you love in the Truffle Oil Flatbread while gently and beautifully bringing to light the slight earthiness in our lush Pinot Noir.
4. Vinho Verde and spicy tacos or really anything spicy! Spicy loves sweet. Simple as that. Vinho Verde is a slightly fizzy white wine from Portugal, full of delicious citrus and tropical fruit perfect to calm down your palate when it is overwhelmed with too much spice! If you don't like "sweeter" wines, I feel you, but once you pair it with a spicy dish it will be a game-changer. No more milk needed to calm down your mouth after a spicy bite, just grab Vinho Verde!
5. Left Bank Bordeaux and a juicy burger topped with blue cheese! Big and bold wines like Bordeaux with firm tannins (the gritty and drying sensation you get from this region's reds) demand a piece of fatty meat to cut through. Burgers are simple and once topped with that funky blue cheese it brings our Bordeaux to life! It's just the ultimate backyard pairing.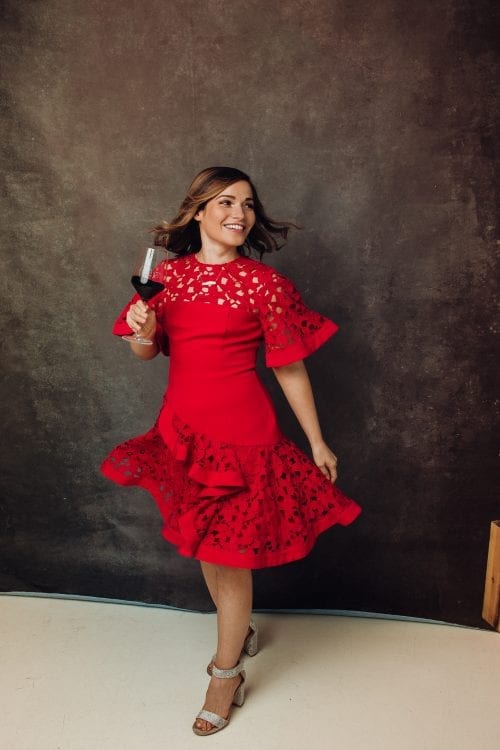 Looking to pair your wine with something a little more entertaining, like a good Netflix binge? Don't worry, Sam's got you covered there, too:
If I am watching something funny and light-hearted, I like a Provence style rosé. When I am watching a Netflix show with some drama I lean toward my Russian River Pinot Noirs or a Mendoza Malbec with soft tannins. Something about red wine and intensity in a show that goes hand in hand but these wines are still smooth enough to guzzle down without needing any food!
And, finally, when it's time to plan something for that special someone or just treat yourself, here are two wines Sam suggests to make an evening epic:
2. Mirror Napa Valley 2016 Cabernet Sauvignon Howell Mountain
When someone truly believes in their work, it's impossible to miss and intoxicating to experience. We all want a little more of that in our lives. For Sam, it's not just about posters on the wall but living and breathing it every day.
"I'm not just this cute girl with a wine glass," she said. "I'm really striving to be more than that and I think it shines through."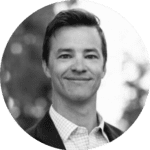 A former newspaper reporter gone corporate, Evan's passion for premium content and wine found a perfect home with Monarch. He leads the content team and is always looking for great stories to showcase. Making his home in Denver, Colorado, Evan spends his time outside of work camping, hiking and skiing, pairing these outdoor adventures with fine wines from all over the world.