"Can't live without it, won't live without it."
Rod Stewart's "Passion" puts into words what entrepreneurs innately know, and what consumes their entire being morning, noon and night.
Passion is their driving force. It's inescapable, and you know it the second you see it.
For some, like Mötley Crüe drummer Tommy Lee, that passion is singular and expressed from day one, as he famously banged on pots and pans for hours on end before he could even toddle.
For others, like wine educator and entrepreneur Renee Ventrice, it manifests as raw energy until harnessed into a finely tuned instrument.
"I was always trying to figure out, 'How do I make money, but not work for somebody else?'," Renee said. "It only took me until I turned 50 to know what I wanted to be when I grew up."
After leaving the service, Renee, a Navy veteran, sold candles, sold eyelashes, worked in a dentist's office, went from director to VP of Marketing at a mobile pet spa company and wrote reviews for a local magazine all as a way to channel her energy.
She worked in luxury travel and ran a program connecting homeowners to each other before Air BnB and VRBO even existed.
As she says, she was operating as a venture capitalist, only her capital was her entrepreneurial spirit, building up departments and products until it was time to move on to something else.
"I was just kind of floating around," she said. "But it's always been about taking a job and making it more than what it was when I got hired."
Then in 2016, her husband Don, also a Navy vet, was laid off, and after months of job searching, he said the magic words that would change their lives forever.
"He said, 'I'm tired of being one jerk's opinion away from not paying the mortgage, what if we did our own thing?'," Renee said.
"Music to my ears! Yeah, let's go for it!"
That Friday, they set off on a long drive in the Virginia mountains with their dog, brainstorming about business ideas that would line up with their interests, when finally the idea of winery tours cropped up.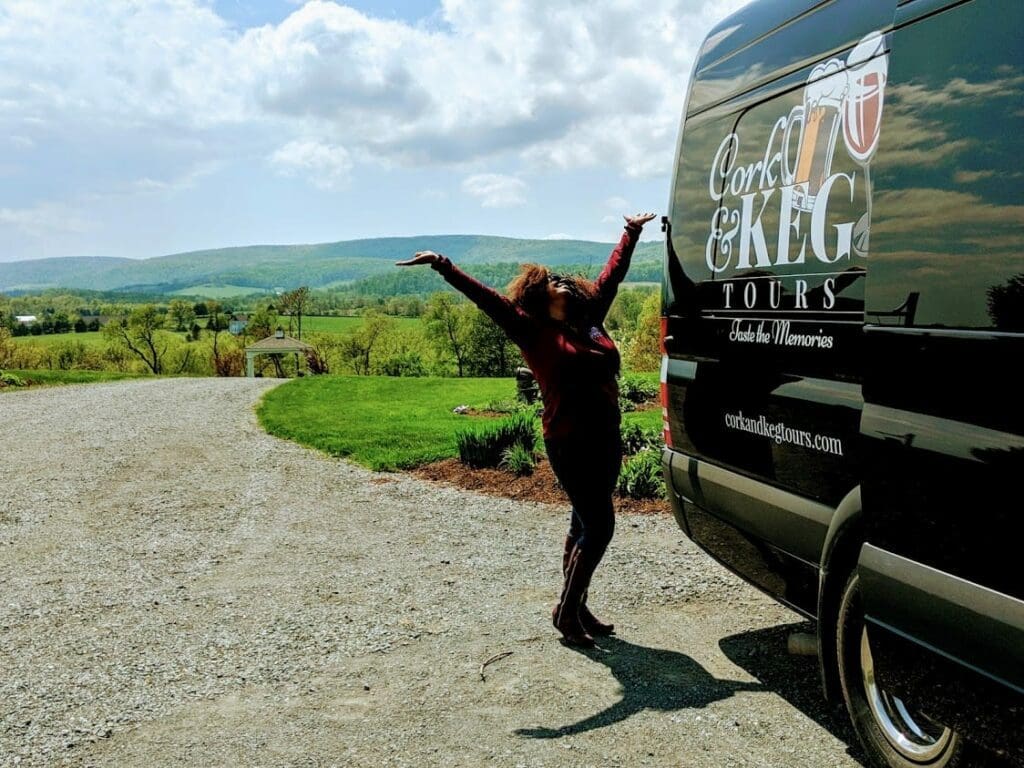 The couple had vacationed in Sonoma County, California on several occasions, and had toured wineries with the same company fourteen different times in the past twelve years. Perhaps they'd be open to franchising on the East Coast?
Come Monday, the plan was to call the company and see if they could spark an interest in allowing the Ventrices to operate a branch in Virginia.
But that Saturday, over a bottle of wine, Renee and Don decided to go it alone since the Sonoma company's name didn't have any cache in their area to begin with.
Cork and Keg Tours was available as a domain, they started the LLC the following Monday, applied for VA loans and started looking for vans.
Finally, Renee had a place of her own on which to unleash her entrepreneurial energy.
"THIS IS WHAT I DO"
Though Renee and Don were stationed in Spain and Germany during thier time in the Navy, their journey into the world of wine didn't start until they returned to the States.
"We were both big beer drinkers, and we were poor enlisted people," she said. "We couldn't afford wine."
They'd enjoyed wine once together in Germany, mistakenly venturing into a winery they thought was a brewery. It was fun, and they tipped a few glasses, but they didn't 'get it'.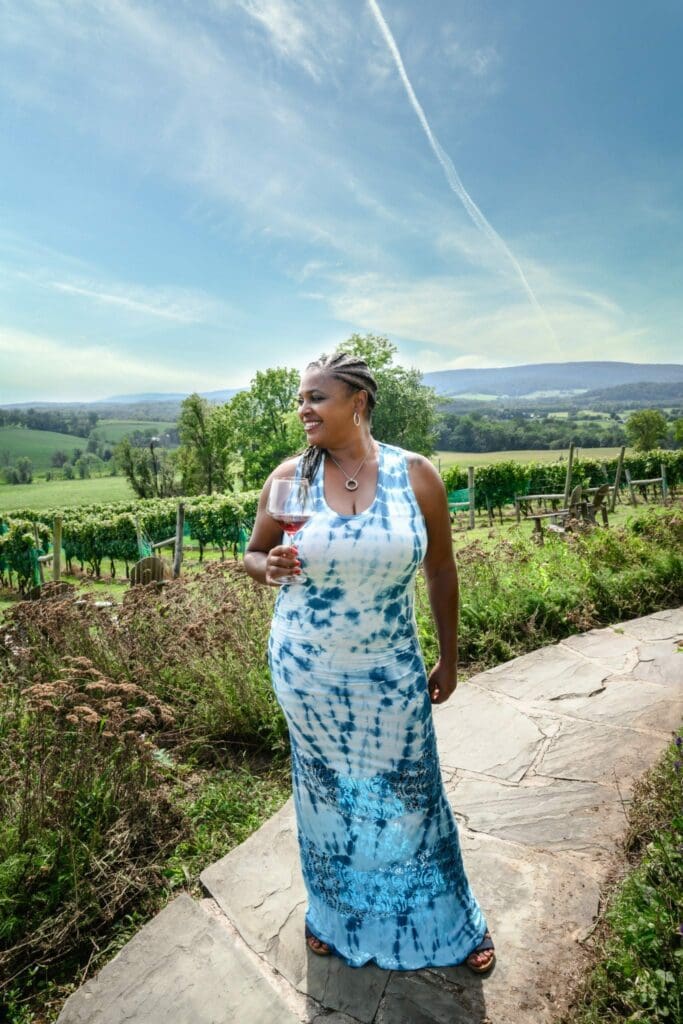 It wasn't until after their son was born, that their taste started to change. Celebrating their anniversary over a sushi dinner, Renee noticed how the wine, a Riesling, interacted with the food.
They started drinking wine more regularly instead of beer, but Renee still wasn't convinced it would be anything more than something they enjoyed with meals together.
The young family then moved to Loudoun County, Virginia, and were shocked to find that they were right smack in the middle of wine country.
They visited the vineyards, struck up conversations with local wine makers and started tasting more frequently. It wasn't long after when Renee found she had a knack for it.
"As we're tasting, I'm starting to say things like, 'Wow, this reminds me of lychee trees we used to have in our yard in Taiwan'," she said. "Now I'm picking these things up."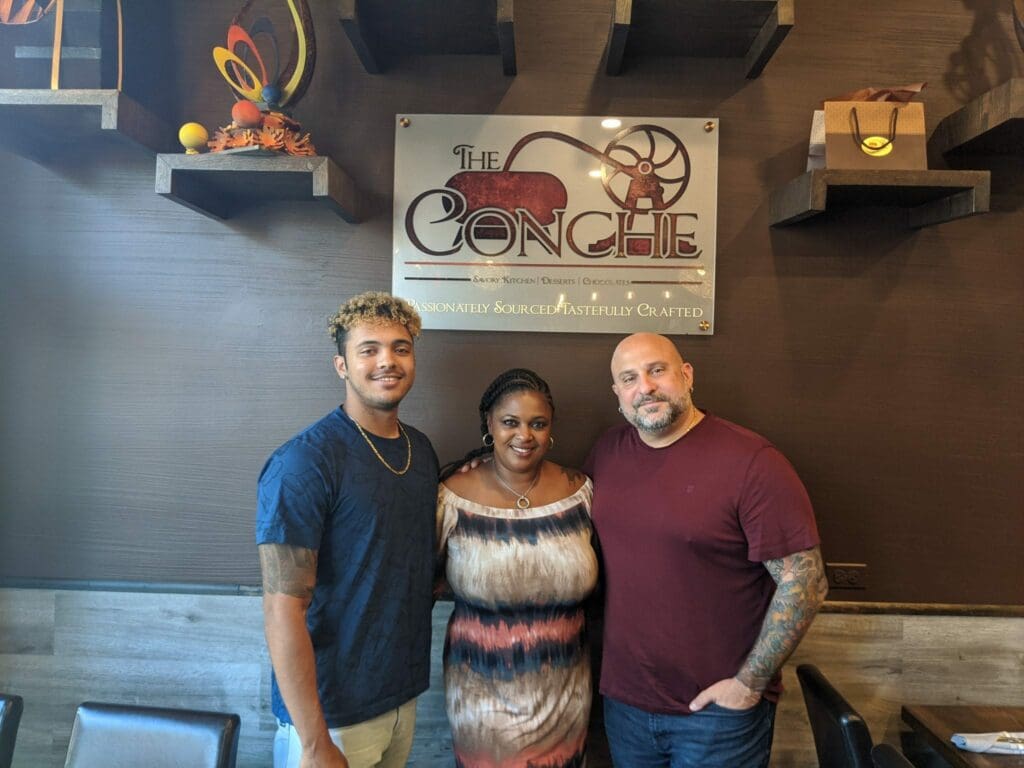 On a trip to Sonoma with a couple who owned a winery, Renee was picking out things like tobacco and graphite, and their friends urged her to follow her palate into a more formal wine education.
She jumped straight to WSET Level 2, and is currently studying for her Level 3 exam just after the start of 2021.
While she enjoys gaining the knowledge that comes with her studies, it's the experiences with people that keeps her engaged.
"Wine is how I can help connect people to each other," she said.
REVERSE ENGINEERING
All business owners yearn for differentiation in some way, shape or form. The proverbial better mousetrap.
Renee and Don knew they needed something unique to set them apart from other tour services in their area, which serves customers traveling to Loudoun County from all over the US.
"I don't know how many bottles of wine it took us to get our business plan together," she said.
They knew that building a relationship with local wineries and breweries would be the cornerstone of their burgeoning business, so they hopped in the van and set out to let their partners differentiate for them.
"We went to all of the wineries and breweries and said, 'Tell us what you hate about groups so we can do the exact opposite'," Renee said.
She said getting customers to go and drink and have a designated driver was a no brainer, but it would only work if it benefited the establishments providing the service, as well.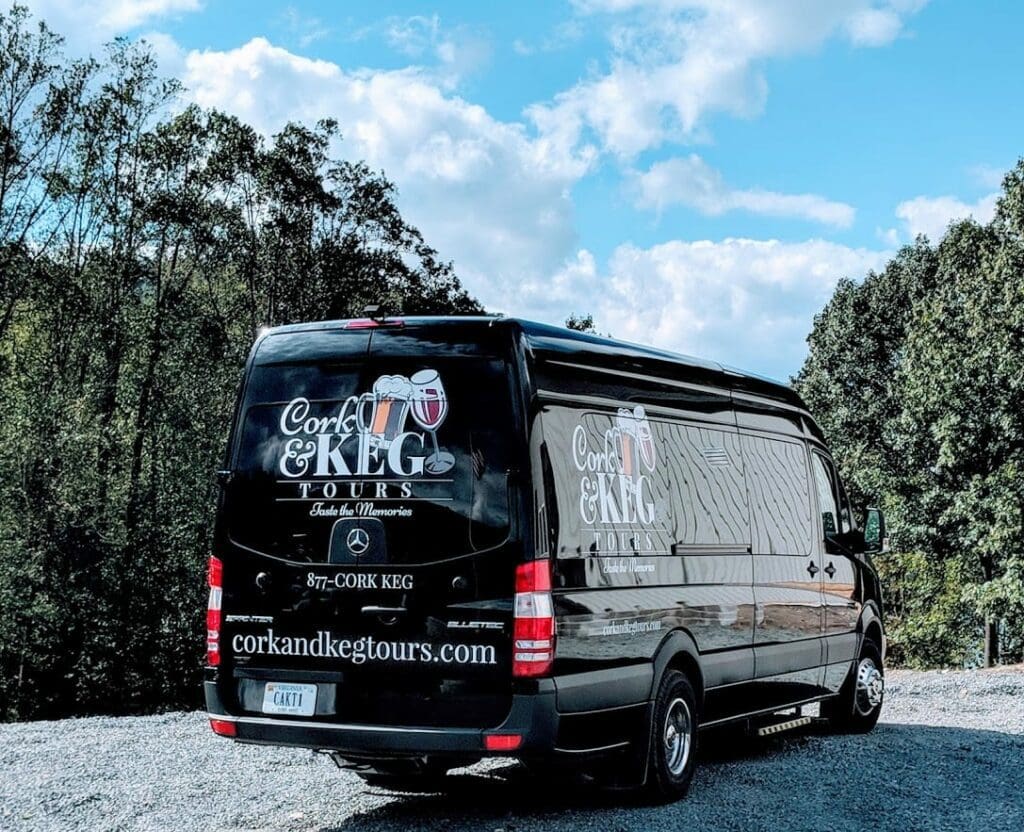 They wanted to be sought out by their front line clients, and soon were able to broker an elevated experience for both their tour customers and business partners alike.
Renee, ever the community advocate, joined the Loudoun B & B Guild, where she briefly served as membership co-chair, and was soon offering packages including tours and stays at local hotels for their out of town guests.
Fast forward three years, Cork and Keg Tours is now the number three-rated tour company in the US, and tops among those outside of California Wine Country.
Renee's service-first attitude and generosity with her talent, her energy and her time have made her a celebrity in Loudoun County, branching out to online tasting events and brand nurturing on top of now daily tours.
A feature on her and the business done by Facebook as garnered more than 15 million views.
"Life is good," she said. "There's just so much good to focus on."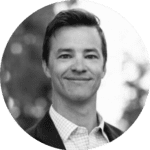 A former newspaper reporter gone corporate, Evan's passion for premium content and wine found a perfect home with Monarch. He leads the content team and is always looking for great stories to showcase. Making his home in Denver, Colorado, Evan spends his time outside of work camping, hiking and skiing, pairing these outdoor adventures with fine wines from all over the world.