The world of wine is a reflection of the people who've contributed to it for millennia, dating back to ancient times and accelerating right alongside the human population in its wide-ranging diversity. And, just like with Matthew-Lorèn Lindsey, some of the most celebrated wines come from the most unsuspecting places.
The son of a trained pianist, Matthew-Lorèn grew up in central Oklahoma, frequenting his grandfather's Baptist church and absorbing the sights and sounds typical of a tight-knit Bible Belt community. He was exposed to music long before he'd take his first sip of wine, but his future in the wine world was being shaped inside his home and out.
In high school, the communal impact of music jumped to the forefront as Matthew-Lorèn quickly rose through the ranks of management at a local nightclub. He spent his weekends booking international DJs and bringing people together to enjoy shows and promote the culture of electronic music.
Matthew-Lorèn was 27 when wine first crossed his radar, and again it was the communal aspect that attracted him.
"I was more intrigued not by the intoxicating effect of wine, but more so the culminating effect it has in bringing together a melting pot of people," Matthew-Lorèn told Monarch in a written interview.
"For that moment, differences are forgotten and we celebrate our human likeness with every sip. Wine is the great equalizer."
For today's feature, we're going to dive deep into Matthew-Lorèn's thoughts in a written Q&A on the future of the wine industry, bottle tips, some of his favorite wine and music pairings and much, much more.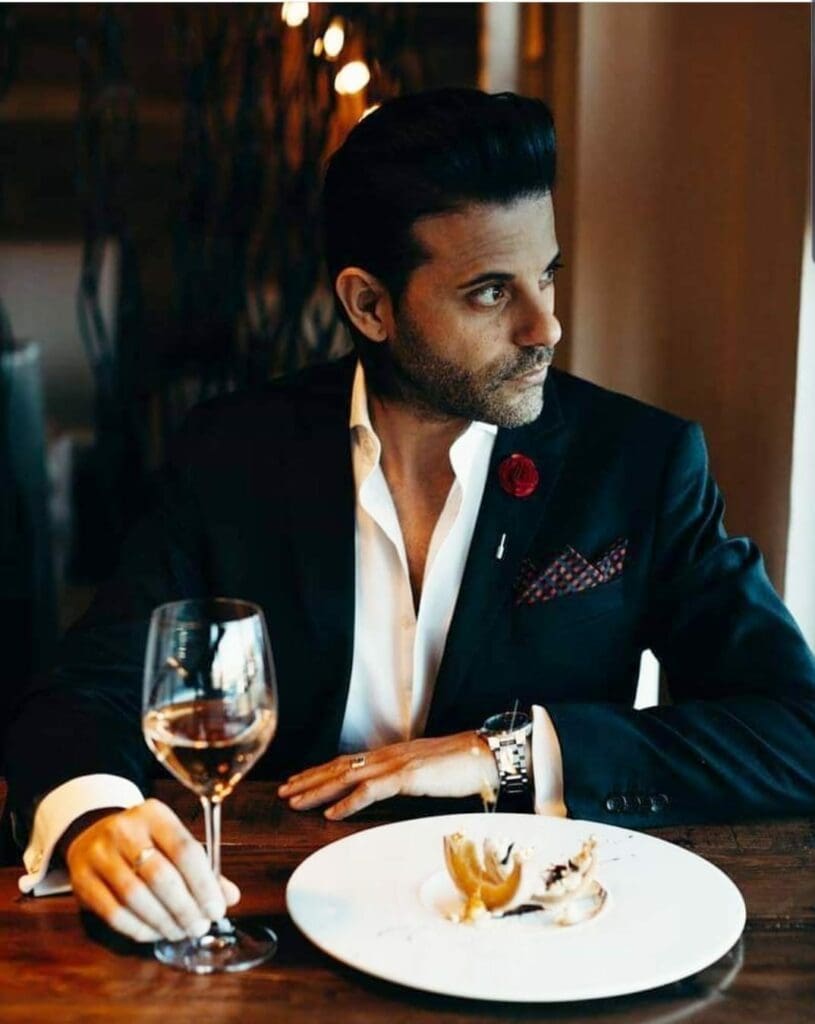 Monarch: What is the most ridiculous thing someone has asked you about wine?
Matthew-Lorèn: I think the most common question I get is "what is your favorite wine." I'm sure most sommeliers can echo that. I writhe a little bit at that question because it's like asking a parent which is your favorite child.
But for the sake of the question, my preferences change often, but most recently I have been exalting in the elegant Grand Cru Pinot Noirs and Chardonnay from Burgundy. The wines are timeless and a classic example of quality and varietal expression.
Monarch: What is the wine industry missing?
Matthew-Lorèn: Simply, consumer confidence and access to quality affordable wine education. For most people, wine is a very complex and intimidating topic, and rightfully so. It's difficult for the average consumer to understand even the basics of what's in the bottle. Each country has its own labeling conventions which aren't standardized universally. Labels are in multiple languages, some wines are categorized by region, others by varietal, and to complicate things further, it's exceedingly difficult to navigate the intricacies of pricing; how can one bottle of Cabernet Sauvignon be $10.00, and another be $100? Is that wine really 10x better?
As it stands currently, there is a chasm between the highly educated wine professional and the everyday drinker. What separates the two is education and experience. Not all who are interested in wine are pursuing a Sommelier accreditation, but rather a more intentional understanding of what they are drinking.
If you want to understand wine, you have to know the whole story. An attractive label and the intoxicating effects of wine only tell a very small part of the provocative story. My goal as a sommelier is to demystify wine through education, make it approachable and inspire confidence.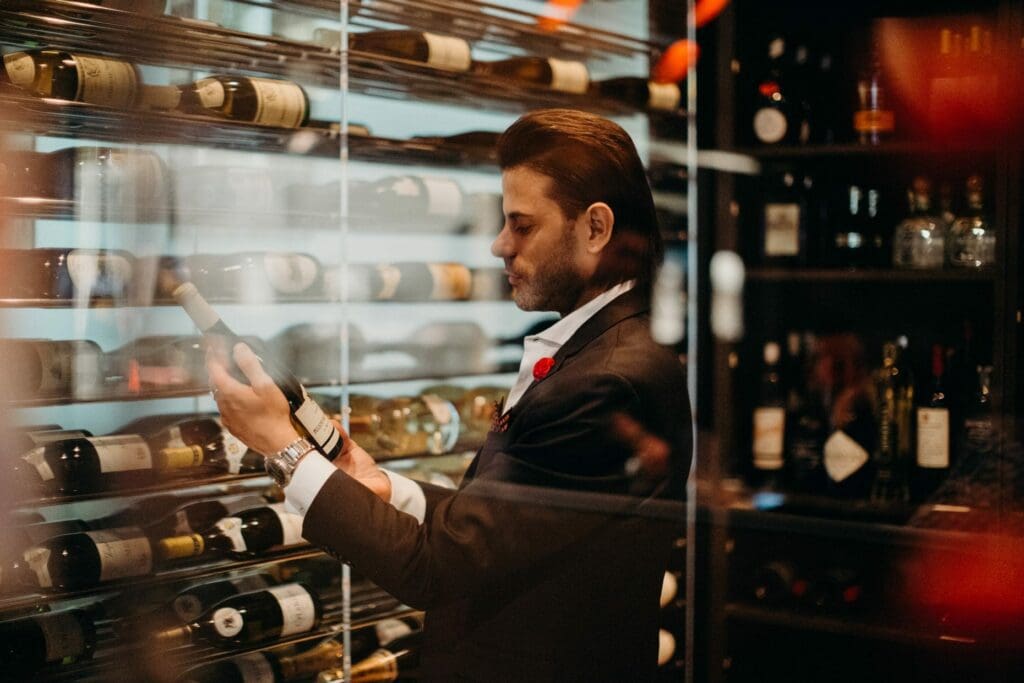 Monarch: With a background in music, are there similarities you see in wine from a creativity standpoint?
Matthew-Lorèn: Unequivocally, yes. There are several similarities one can draw between them. Namely: vision and execution. Fine wine and award-winning music compositions don't happen by accident. Both have to start with an artistic vision of an end product, then crafted following a systematic approach that is executed with intention and thought.
A lot can go wrong at every step of the way (and probably will), but the resolve of the entrepreneurial spirit will always carry them through to a solution.
Both the winemaker and musician have a story to tell through creative expression. To our benefit, wine is the final song of the vigneron that not only touches our lips, but our souls.
Monarch: What is your favorite music and wine pairing?
Matthew-Lorèn: My music and wine palate are equally diverse. My dad is a classically trained pianist and filled the house with various piano concertos on almost a nightly basis.
Piano concertos and symphony works are my favorite pieces to listen to with a complex wine like a Bordeaux blend or Brunello di Montalcino with some age on it. It forces me to slow down, take pause and actually listen intently.
Try this: Beethoven: Sonata "Pathetique" Op. 13
On the other end of the spectrum, I also enjoy the energy of Progressive Trance (and other electronic music) while sipping on a Chardonnay from Chablis. Both are racy, vibrant and exciting.
Try this: Purple Haze- Rozy
Monarch: What are two of the best bottles you have ever drank in your life?
Matthew-Lorèn: This is an exceedingly difficult question to answer. It's like asking who your favorite child is. So many great bottles, so many great experiences it's hard to pick just two.
1973 Petrus
About 13 years ago I got to experience this cult wine for the first time in addition to other standouts: Chateau Cheval Blanc, La Tâche, and Mouton-Rothschild and others. To this day, it remains the most unforgettable wine nights I've had.
Clarendelle by Château Haut-Brion
Intrinsically elegant, powerful and approachable. Made from declassified grapes from the Haut-Brion property, these wines are far more accessible (priced at around $25 compared to $500- $3500+ for the traditional Premier Grand Cru Classé label) giving you a preview of what to expect from it's bigger brother. For the price and heritage, it's worthy of being in my top selection.
Monarch: How do you personally appeal fine wine to the Millennial generation?
Matthew-Lorèn: I employ 3 things to help make it digestible and intriguing:
Make it personal
Make it factual
Make it experiential
I lead by example. For me personally, wine is ingrained in my lifestyle. My wine life is a direct extension of me and my identity. Because of that, it humanizes it and makes it personal. When advocating wine to someone with little or no interest or experience, I make my argument compelling and emotional. I share experiences I've had that are relatable, I tell stories and answer the question of why a particular bottle of wine is interesting. I speak with a passion that is infectious and informative.
Lastly, I leave them with a challenge to break out of their comfort zone and try new styles of wine from regions unfamiliar to them, then share that experience with me.
I love hearing the moment when your new favorite wine was discovered.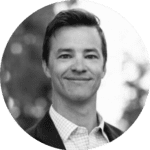 A former newspaper reporter gone corporate, Evan's passion for premium content and wine found a perfect home with Monarch. He leads the content team and is always looking for great stories to showcase. Making his home in Denver, Colorado, Evan spends his time outside of work camping, hiking and skiing, pairing these outdoor adventures with fine wines from all over the world.