Nature or nurture?
It's an age old question when considering the upbringing of children, especially when certain traits start to emerge. While strong evidence can be presented on either side, the answer, like with most things, is a little bit of both.
The same holds true for wine. A grape's location, the climate, the soil, exposure to sunlight and chemicals can go a long way in dictating the flavor profile the fruit will present, while the care and feeding that go into producing wine from the very same fruit can make the final product nearly unrecognizable from one bottle to the next.
So, while one might think it's only natural for a native of Lyon, France, to be drawn to her country's most well-known export, Fiona Perrin will tell you that there was plenty of work required.
"It didn't come from my parents," Fiona says of her love of wine. "We didn't have the culture of wine or much wine at home."
Instead, it was her grandparents who promoted gastronomic culture when Fiona was young. Her grandmother was always cooking, like her father before her, who was one of the first Michelin star chefs in Paris.
Her grandfather's uncle was a founder of the Chevaliers du Tastevin, which is now perhaps the most famous secret society of Burgundy enthusiasts on the planet, thanks to Shark Tank's Kevin O'Leary.
Though she grew up at the nexus of some of the world's most renown wine regions with Burgundy in her blood, Fiona left France at fourteen bound for Canada, without any real passion for the world of fine wine.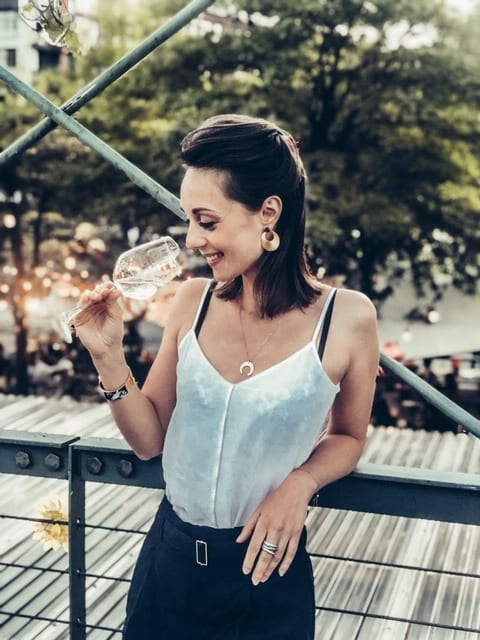 It wouldn't be until her seventeenth birthday when she had her first unforgettable experience in the culinary arts. A twelve course meal, accompanied by wine, of course, opened her eyes to the hospitality scene.
From there, Fiona was fascinated by luxury hospitality. She earned her degree in marketing and management while working in the industry, but always had her sights set on something a little more… carbonated.
HOUSE MONEY
Fiona spent time in Montreal and New York after school, building her resume toward what she'd hoped would be a long and successful career working as a brand ambassador for a Champagne house.
She gained experience with a First Growth Sauternes producer, Château Guiraud, working as the North American ambassador. She tasted all she could and she constantly had her ear to the ground, trying to make her mark in a cutthroat industry where few positions come available.
"It's funny because after a few years, even though I had some great background in the wine business, the Champagne company said, 'sorry, but you don't have Champagne experience.'
"This industry is so close, but they are not very open to outsiders, even when they're coming from other luxury brands."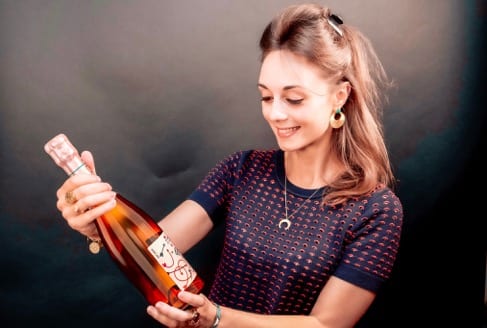 Then, after three years of work with a high-end Chilean wineries, it finally happened. She took on a role as VP with the Champagne House of Cos d'Estournel building its brand and distribution across the United States.
It was Fiona's dream come true, but it only lasted a year.
She says that year was very important to her both in business and in life, as she met her partner and her eyes were opened to grower Champagne and the reality of large house Champagne distribution, especially in North America.
"When you discover smaller growers, smaller houses," she said. "You see how are working the land and how close to nature they are."
In Champagne distribution, especially outside of France, there exists a bottleneck too easily corked. While much of the land farmed in Champagne is owned by growers, a vast majority of the final product is produced and distributed by Houses, which only account for 10% of total land ownership.
The end result, Fiona says, is a disconnect in both quality and diversity for consumers around the globe.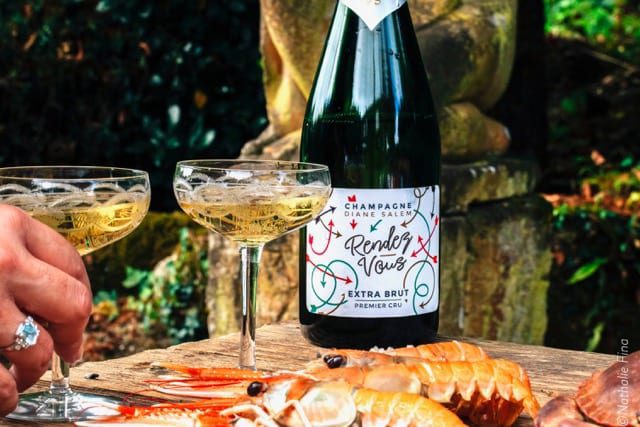 "When you go to Champagne, ninety-percent of the land is owned by wine growers," she said. "It's a world that's spread out in two, and it's an interdependent system between the wine growers and the brands."
It's not all bad, however. Champagne is perhaps the most monetized wine region on Earth, and much of that is owed to the power of marketing possessed by the big Champagne Houses.
But, Fiona says it's time for the smaller producers to get their due, and she's striking out on her own to make that happen.
A WORLD APART
When we think of Champagne, we think of either New Years' Eve or the lifestyle of the rich and famous. We've written before about this misconception, and our very own Brianne Cohen tells all of her tasting clients bubbles are an every day luxury.
But, Fiona says, this misconception isn't unique to Americans. In fact, it's an impression created by the region itself.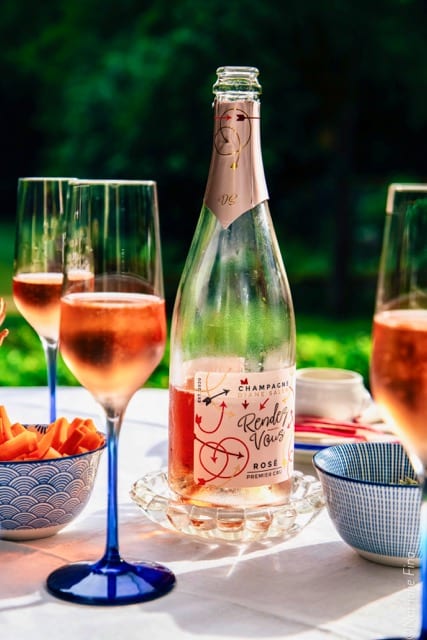 "When people visit Champagne, they go to the big houses," she said.
"Of course it's impressive. They're the showcase of the region. But the winegrowers are the backbone."
Just like with other luxury products, the beginnings of a great bottle of bubbly are humble. A Rolex isn't born a Rolex. It's crafted carefully by human hands, each imperfection its own perfection, and valued in its one-of-one rarity.
"When you go to the other side and start to explore the world of winegrowers, you realize that it's a world totally apart," Fiona said.
"There are very simple, very humble people working the land, passionate about what they're doing, dressed very simply, respecting their land. And they craft very meaningful wines with their heart and with passion.
"It's totally the opposite of what we think of luxury."
So she left her dream behind to chase a new one: her own brand showcasing natural grower Champagne, bringing a new definition of luxury to a younger audience.
In 2019, her and her partner founded FioVino as an entirely digital, direct to consumer Champagne importer in partnership with an organic champagne grower to bring Champagne Rendez-Vous to market.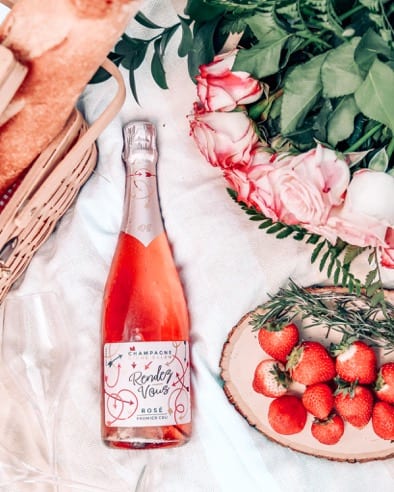 They currently offer three varieties to customers, and the majority of their connections are made through social media instead of traditional means. Here are a few tips from Fiona on how they're best enjoyed:
Champagne Rendez-Vous Brut, Premier Cru: Very versatile you can have it from starter through the end f the meal. On of my favorite pairing is with Kibbeh, a famous middle eastern dish which consist of spiced ground meat fried balls! I highly recommend fried food like fried chicken, special indulgence for truffled french fries! i also love it on Cheese plates, especially on firm aged cheese like Comté.
Champagne Rendez-Vous Extra-Brut, Premier Cru: Sushis and sashimis are definitely the most amazing pairing, for oyster lovers as well! I like to take the Extra-Brut with starters or appetizers to clean my palate. My favorite pairing is a radish and apple salad with lime and coriander. I like to have also some marinated vegetables and olives. It is a very friendly vegetarian wine.
Champagne Rendez-Vous Rosé, Premier Cru: For aperitif I like to drink it simply on a charcuterie plate, I especially love it on pata negra or tomato and goat cheese tart. For Main dishes i like to go with spicy coconut shrimps or tuna tartare. For desert, try it with ricotta and red fruits, amazing!
There will always be a place in your cellar for that once-a-year or special occasion bottle of Champagne, but at the same time, there's also always room in your happy hour glass for a nice bubbly.
Fiona is cutting out the middle layer of marketing and distribution to bring a more affordable and accessible option to wine lovers. It's a model that's worked in the watch world, it's worked for sunglasses and it's worked for many other luxury brands.
In a time when world travel has been put on hold, a little piece of France is just a few clicks away.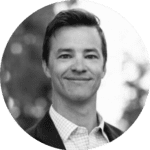 A former newspaper reporter gone corporate, Evan's passion for premium content and wine found a perfect home with Monarch. He leads the content team and is always looking for great stories to showcase. Making his home in Denver, Colorado, Evan spends his time outside of work camping, hiking and skiing, pairing these outdoor adventures with fine wines from all over the world.