Creating great wine requires a delicate balance between art and science.
It's a marriage commonly referred to in corporate endeavors like marketing and sales as a way to explain away mostly inexplicable successes, but in the world of wine, it's quite literal.
To make wine, one must follow a strict scientific formula beginning with whole fruit, fermenting it to alcohol and storing the product for consumption. The choices a winemaker makes throughout is the art.
No two vintages, even those produced from the same fruit grown in the same soil in the same vineyard, are ever exactly the same. There are always variables, either in the science, the art, or both.
Typically it's the art that draws people to a pursuit, but for sommelier Phil Castelluzzo, it was his background in science that led to a career in the world of wine.
During a family trip to Argentina while studying for his degree in Environmental Studies, Phil was blown away by the way a local winemaker described the impact the Earth had on his finished product.
"All the winemakers did was talk about the geography, the soils, the water supplies, the mountain influence," Phil said.
"I studied all this stuff, I already knew this, and now I realized you can drink it. It's like drinking the natural world."
After graduating, he found his niche in hospitality, working for small restaurants in North Carolina.
"I wanted to follow the sciences, especially the Earth sciences," he said. "And once I realized you can drink them, and that industry was probably never going to die, bankrolling on that industry was safe to invest more time into."
ON THE FLY
As Phil worked his way through the hospitality industry from the kitchen to front of house, he took it upon himself to learn about wine in his spare time.
Then came the opportunity every sommelier prepares for: Phil asked to take over the wine program at Surf House, and the head chef, who was also the owner, said yes.
"He just threw me into the fire," Phil said.
"There was definitely no formal education, it was more like, 'Here's the golden ticket, it's up to you to fail at it, but we won't set you up to fail.'"
He spent his days researching wines, reading everything he could get his hands on and allowing his customers to guide him as to what's most important before eventually earning his Level 1 and Level 2 certificates from the Court of Master Sommeliers (CMS).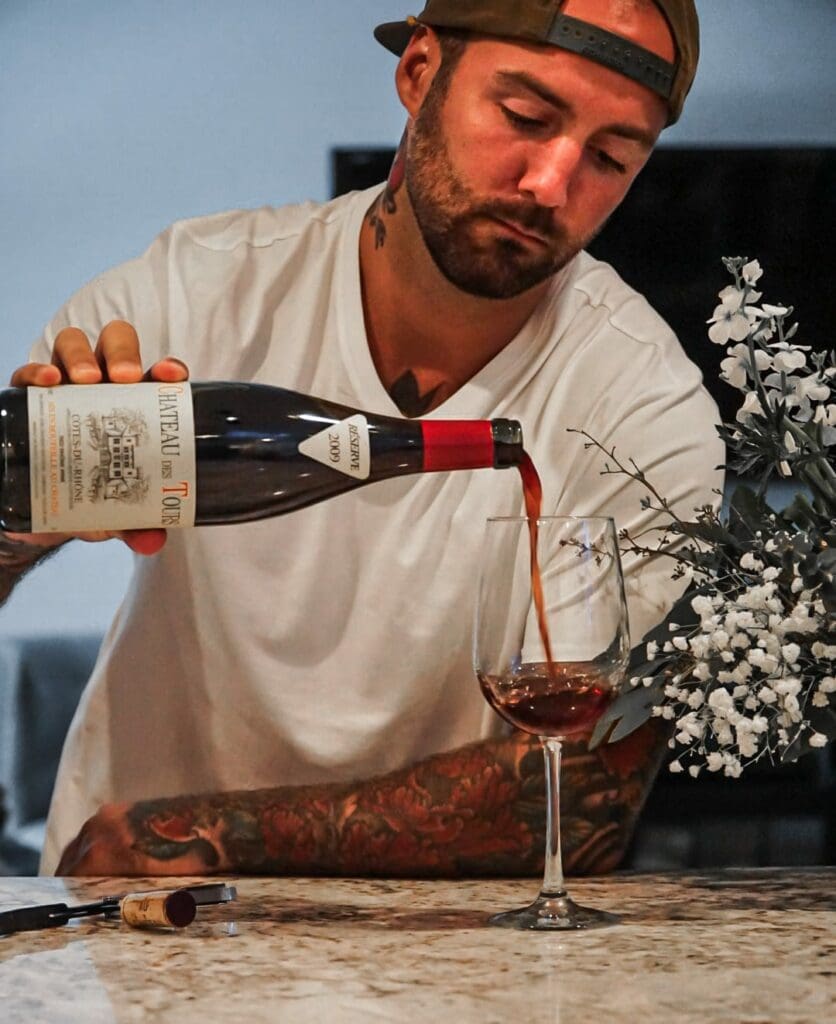 The pattern Phil has followed of doing things within the world of wine a little differently than what's typically prescribed has suited him well, especially when it comes to table side service.
"One of the things you learn as you progress as a sommelier is that you spend so much time studying all this nerdy stuff," he said.
"You study soil types, you study what grows where, you study degree days and what does that mean, you study all these vineyard managing techniques and bottling techniques and all this stuff, and then you get into service and none of that matters.
"Having that knowledge will make you confident knowing you won't be tricked at the table, but it's not often specifics are brought up."
He says it's humbling for someone who's spent so much time studying to not be able to use all of their knowledge, but at the end of the day, great hospitality is all about relationships and reading people.
"What's worked for me is taking all of that knowledge and treating people like they're my aunts and uncles and I've known them for years," Phil said.
He's taken his personality and knowledge from East Coast to West, and now works as the sommelier for Jean-Georges and the Waldorf Astoria in Beverly Hills. But that change of scenery hasn't changed who he is as a somm.
"No matter what you're doing, whether you're prepping food, washing dishes or serving an $1,500 bottle of Burgundy," he said. "You don't have to put on a facade to make yourself more important, because you're probably not."
With all of the success he's found in the wine industry, Phil says there's no way he could have done it on his own.
He was given a chance more than once, and says in hospitality, it's important to treat co-workers and others in the industry with the same respect that pays the bills with customers at the table side.
"If you're not giving somebody the opportunity to fail, what are you really doing for their career?" Phil said.
JUST FUN
Phil's journey from Argentinian vineyards to Beverly Hills sommelier not only connects his love of science and his own uniquely artistic spin on service, it's a marriage of worlds and cultures.
From seaside surfing communities to some of the richest real estate on Earth, his approach and perspective offers a little something for everyone who sits at a table in his restaurant.
"This industry is about creating memories for people and taking care of them," he said. "You have to read people and adapt to them, because you can make or break their entire evening."
With the holidays upon us, what better way to make a loved one's evening than with a spectacular bottle (or three!)?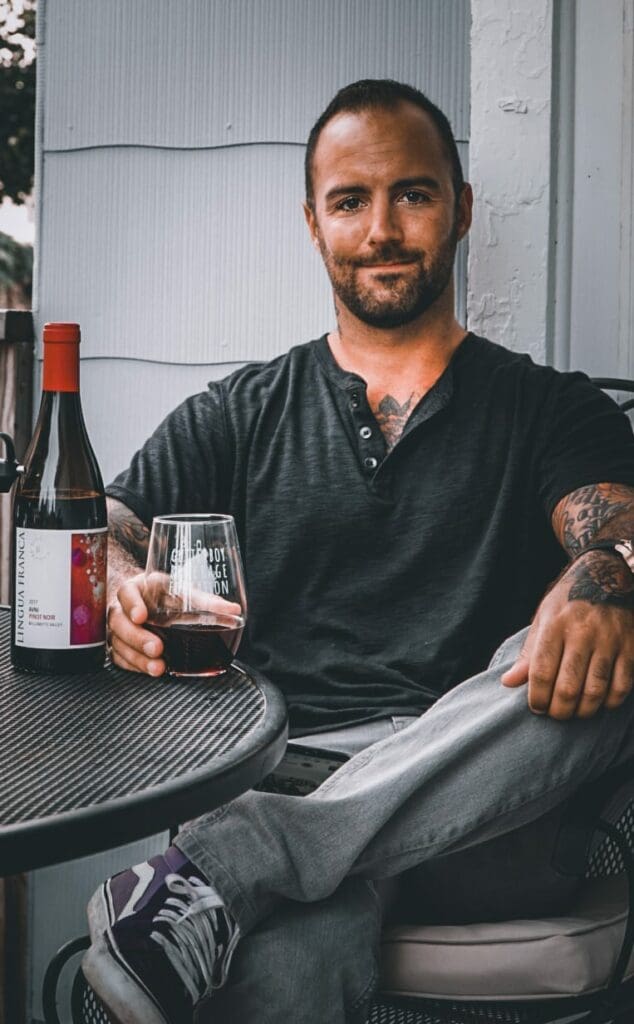 If you're hosting this winter or attending a gathering with family or friends, Phil has you covered with widely available recommendations.
"To me, bubbles rule all," he said.
"There's something so satisfying about walking into an environment and being handed a half-glass of bubbles. I'm a big fan of that."
Pierre Peters is a Champagne and Argyle is an Oregon sparkling wine he suggests to kick things off.
As far as whites go, he suggests a Riesling to counteract all the richness in the traditional dishes you'll encounter.
"I like to do a drier style," he said.
"Trimbach Riesling from Alsace has stone fruit, petrol and a little bit of a ginger note to it. It's light to medium overall in terms of body, but has enough flavor to stand up to all the flavors on the table."
When it comes time for the main dish, Phil, guided by his Italian roots, says a Chianti Classico or Brunello will please just about any crowd.
"No matter who's at your table, you're going to get a pretty mass appreciation for it," he said.
It's beginning to look a lot like Christmas, especially in our wine fridge!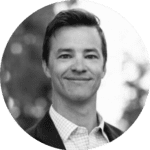 A former newspaper reporter gone corporate, Evan's passion for premium content and wine found a perfect home with Monarch. He leads the content team and is always looking for great stories to showcase. Making his home in Denver, Colorado, Evan spends his time outside of work camping, hiking and skiing, pairing these outdoor adventures with fine wines from all over the world.