"I wasn't even interested in wine," Washington said. "I hated that shit completely."
Now Mason finds himself immersed in the wine world, putting on exclusive events and introducing people to a variety of labels through his North Carolina-based company, LELIYG, pronounced "le-league". The moniker is an acronym for his personal mantra: Live Everyday Like It's Your Glass.
Mason's evolution, both personally and into the world of wine, was far from a straight line. As a college student & track athlete, Mason left GWU due to financial issues.
From there he enlisted in the military & left because of medical issues. So, he found himself back in North Carolina where he went back to school.
"I was working two jobs just and going to school," he said. "I got into hospitality and country clubs, which is really where I found my drive for the beverage industry."
He found a mentor and a wine manager at the club he was working at, and from there, his interest took off.
"I get bored very easily," he said. "But, with wine, there's just too much to learn. There's something new being produced every day,"
Fast forward two years, and he's on his way to his level 2 sommelier certification as soon as COVID-19 allows for it, along with running his own wine brand.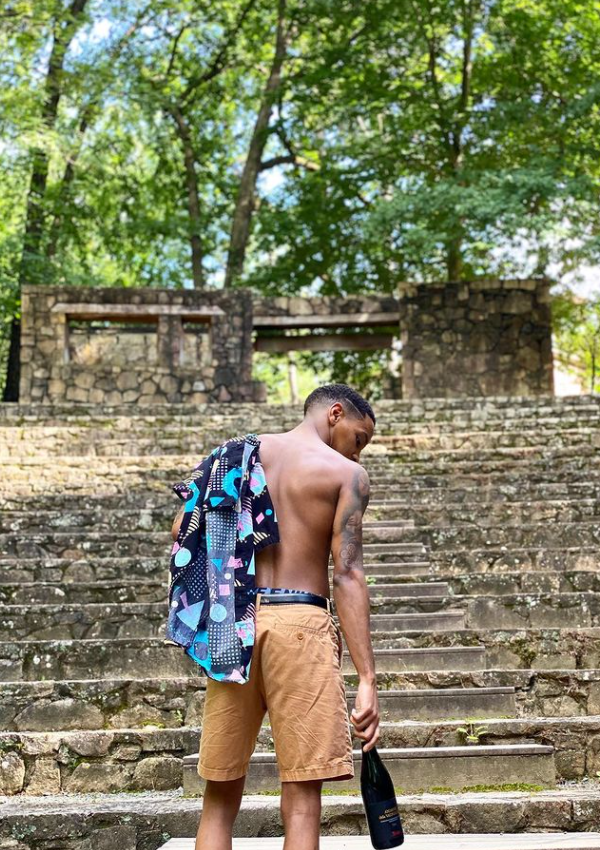 SIPPING BIG
"Diversity is really not common in wine," Washington said. "Especially not with the black community, and on top of that, with young people."
Mason, whose mother is German and father is black, strives to put his unique background and personality at the forefront of everything he does within the wine industry. And as he's become more ingrained in the wine world, he sees a need for more voices like his.
"I went to SommCon last year," he said. "I get in there and I don't see others like me. It just makes you feel out of place."
But diversity doesn't just end with people, he said. There is a big appetite, especially among the younger generations, for ambiance to evolve in wineries' physical spaces. Incorporating things like hip hop music and a more laid-back air within tasting rooms can go a long way in bringing in new customers with a long runway.
It all starts with partnership.
"If you don't understand our culture, let us show you," he said. "We're getting into [wine] culture for a reason. But you don't see a lot of diverse people going to wineries."
The biggest movement Mason said he's excited about is with how many young people are being exposed to wine.
"We're going to change this, regardless of who's in it," he said.
"The more people who are starting to create that community where it's inclusive, where we can be who we are and not have to be uptight all the time, it will eventually be a cultural environment where it's actually enjoyable for everyone."
WHAT'S OLD IS NEW AGAIN
Like so many of us, Mason's love for wine deepened when he started to discover more about his own taste while exploring different varietals.
"What really sparked me was riesling," he said. "Germany's my heritage, and riesling's dominant there.
"You can pair that wine with a whole meal, whether you go from Kabinett or all the way to Trockenbeerenauslese, it's just very unique what you can do with it."
With so many vineyards moving toward mass production wines today, Mason said going back to what more traditional winemakers produced in the early days can help consumers gain an understanding of where today's retail darlings came from.
"I think cabernet is so saturated, especially now," he said. "Producers today make their [wine] ready-to-drink right now. You can drink it, and it's alright.
"If you can taste something further back, even from 2002, it's not like that. And not just because it's aged."
And, of course, you can never go wrong with centuries-old pairings as your favorite meal comes to a close and it's time to dim the lights.
"Dessert and wine, it's literally like sex in your mouth", Washington said. "Especially with Riesling and apple pie."
I know what I'm having for dessert.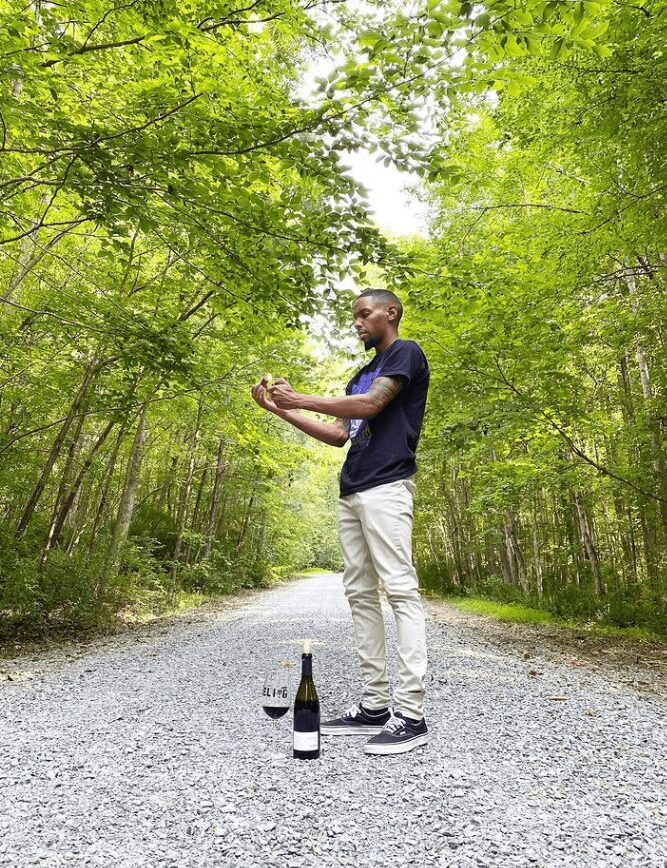 Q&A
When we have access to unique tasting professionals like Mason, we like to ask a few questions for them to answer longform. Here's what Mason had to say about his take on exploring wine through music:
1. How do you teach wine through music?
By breaking down lyrics of a song & being able to breakdown the wine through those lyrics by making them connect.
2. What is it about music and wine that pair well together?
There's wine for all types of moods but at the end of the day it's your preference in what you like. For example if you like champagne & reggaeton, who is stopping you to say that doesn't pair together? If they are saying it doesn't pair correctly ignore them.
3. Why specifically hip hop?
I love hip-hop, rap & r&b, but what drove me specifically more to these genres is to create an environment for my culture & community more in the wine industry.
4. What are your top hip hop and wine pairings?
Moneybagg Yo – Said sum X Champagne
J.Cole-Higher X Northern Rhône Syrah
Gucci mane- Icy X Icewine
Megthestallion- Hot Girl Summer X Amarone
…More soon to come I can't tell you everything!
5. Have you explored other genres of music for pairings?
I have something up my sleeve… just wait on it. It will come in due time, that's a promise.
6. What mark do you hope to leave on the wine industry with your hip hop and music pairings?
Being able to make wine/music fun & relatable for all consumers. So every time you sip you can learn something new while also jamming. But also to become a wine consultant for various artists which you will see in due time
7. Who are some of your biggest wine industry inspirations?
My guy Chetan Reddy was someone I looked up to a lot. He was always putting me on some fly wines. But also would randomly do a blind tasting with me at 9am. He helped me become more knowledgeable about different regions & producers constantly. He was a previous sommelier at the Fearrington house and a Beverage director at Southern season. My 2nd biggest inspiration would be Elle Rodriguez. She was the first person that ever reached out to me on my wine journey & constantly motivated with tips, marketing tactics etc. She's literally the best honestly.
8. Who are some of your biggest music inspirations?
I would say Kevin Gates is my top inspiration. His music was more motivational and made me want to hustle. When you come from the background I came from, there was no other option but to turn nothing into something by any means.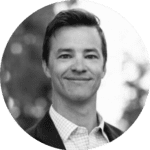 A former newspaper reporter gone corporate, Evan's passion for premium content and wine found a perfect home with Monarch. He leads the content team and is always looking for great stories to showcase. Making his home in Denver, Colorado, Evan spends his time outside of work camping, hiking and skiing, pairing these outdoor adventures with fine wines from all over the world.