UP CLOSE & PERSONAL – WINE TASTING FROM YOUR LIVING ROOM
In Part 1 we met three winemakers who started their wine careers later in life, coming from a variety of professions and their current ZOOM wine get-together experiences. Now, meet and taste part of the Paso French Community…. à votre santé!
CLOS SOLENE AND BENOM
Born to Wine
One winemaker, two projects, family history, and the brothers Fabre. Guillaume, the older brother, came to Paso Robles in 2003, and in 2004 began working for Stephan Asseo at L'Aventure winery. Stephan, from Bordeaux, France, had established himself in the "old world," as a leading groundbreaking winemaker. However, Stephan was looking for "more." Leaving France, traveling the world, exploring different winemaking regions, Stephan discovered Paso Robles. Falling in love with the area, the unique terroir, and all the potential it offered, he purchased land in 1998, becoming part of Paso's early "French Revolution." Within several years, Stephan had established himself as one of Paso Robles' new, exciting premier winemakers.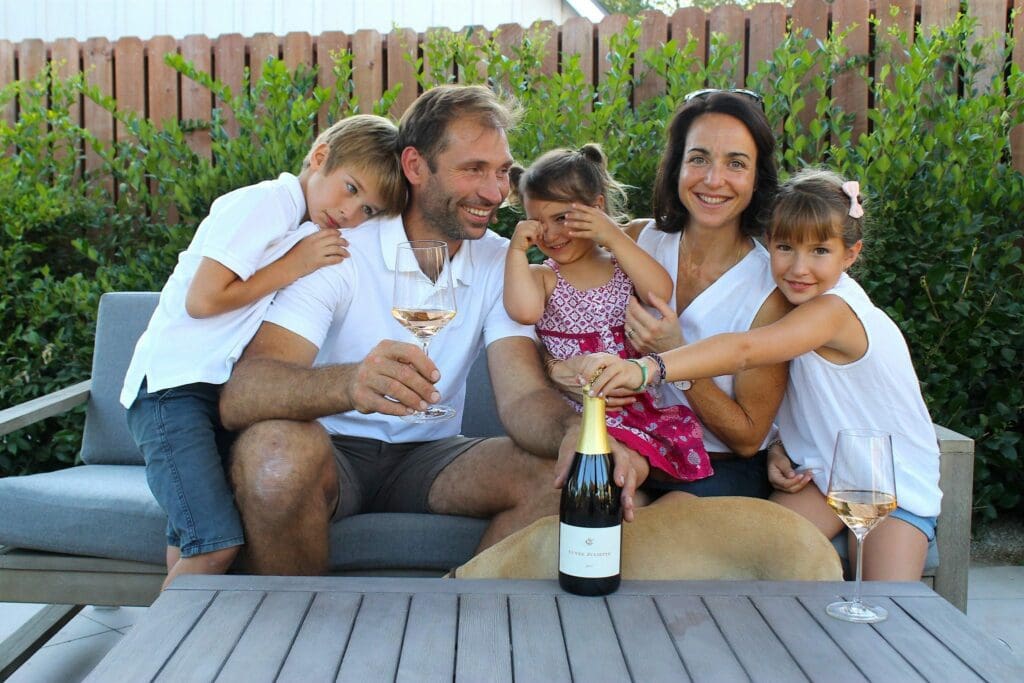 Guillaume began working under, and learning from Stephan as an assistant winemaker, eventually becoming head winemaker; all the while he had a dream of making his own wine someday. Guillaume began to cultivate his own individual style, and in 2007 introduced his brand, Clos Solene (named after his wife Solene). Seven years following the introduction of Clos Solene, which by then had received widespread recognition, Guillaume began to devote 100% of his time to his own wine production.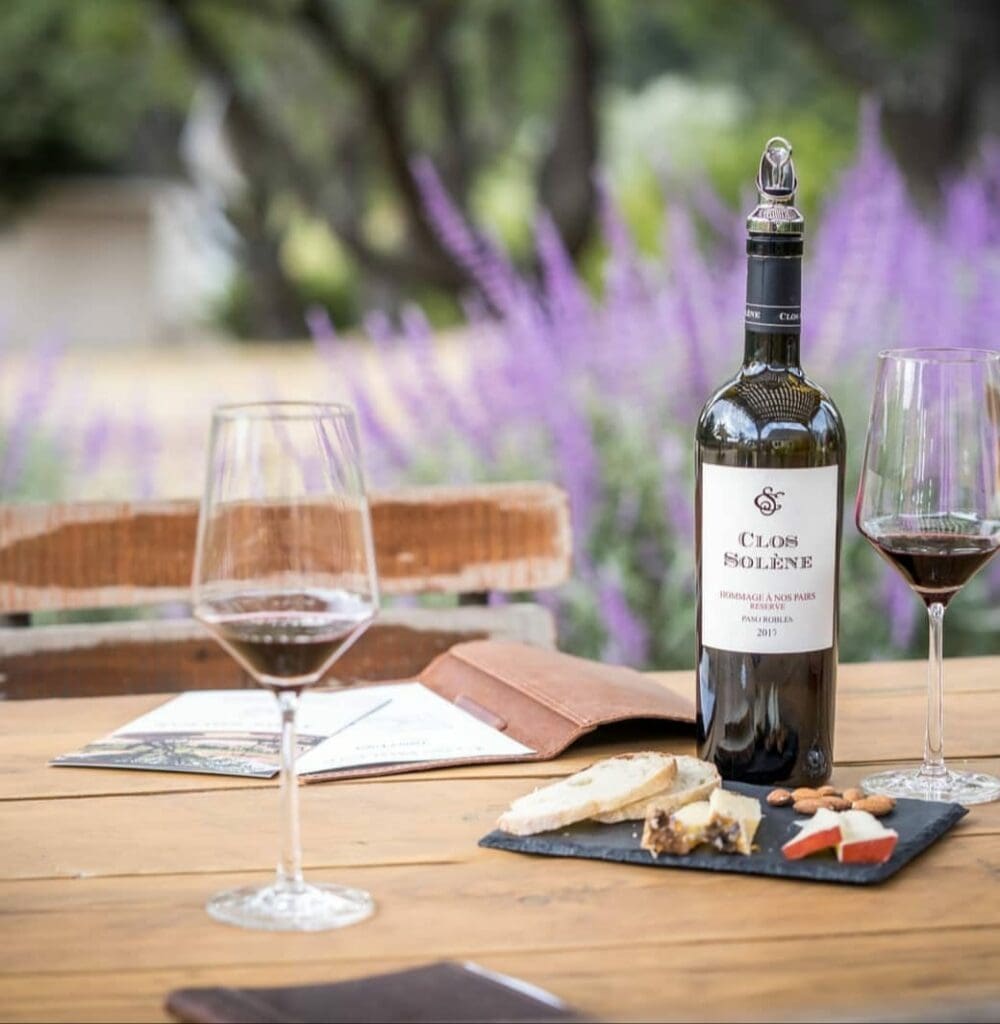 Younger brother, Arnaud followed in Guillaume's footsteps ten years after Guillaume arrived in Paso Robles. Initially, Arnaud oversaw sales and marketing for Law Estate Winery. During that time, he married Chloe, the daughter of Stephan Asseo, with the aspiration of one day working with his brother. This goal would eventually lead to the brothers working together when they introduced the Benom label-continuing a six-generation family winemaking history.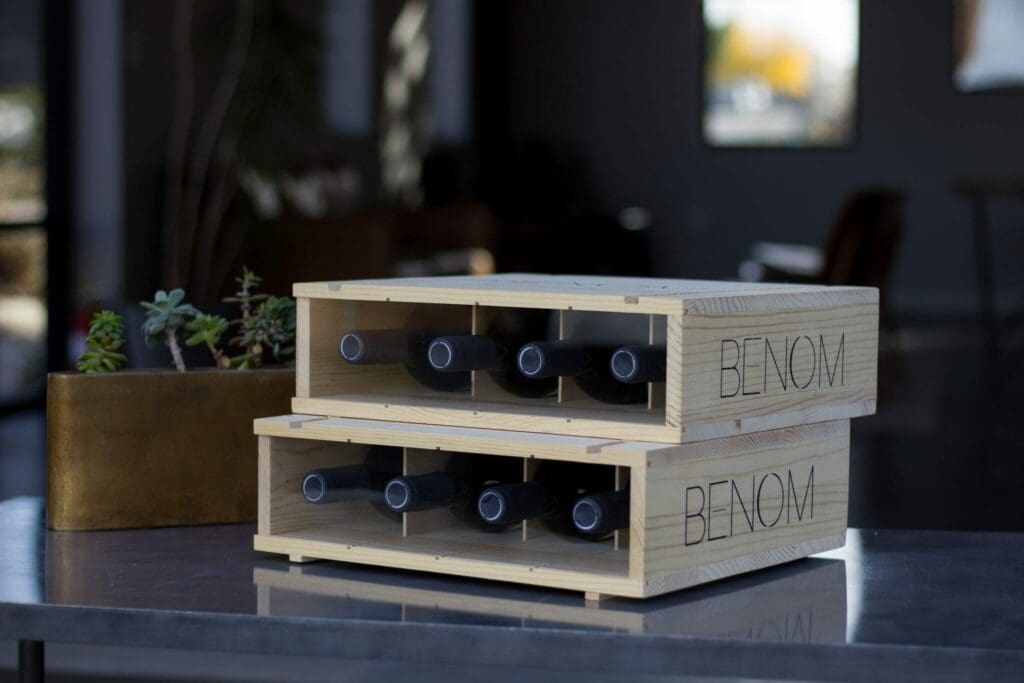 When you think of France, you think of wine, food, love, romance…all rolled into one. When you sip a glass of Clos Solene or Benom, that is exactly what you will experience.
Clos Solene focuses mainly on Rhone varietals. Benom (which means a project together), has an emphasis on mainly the Languedoc-Roussillon and Bordeaux regions of France. Clos Solene and Benom, are an homage to the brothers' generational wine family. While the winemaker is the same for both projects, the wines and their expressions are quite different.
Clos Solene Experiences: Clos Solene offers three distinct virtual wine adventures, conducted by either Guillaume or one of his wine hosts: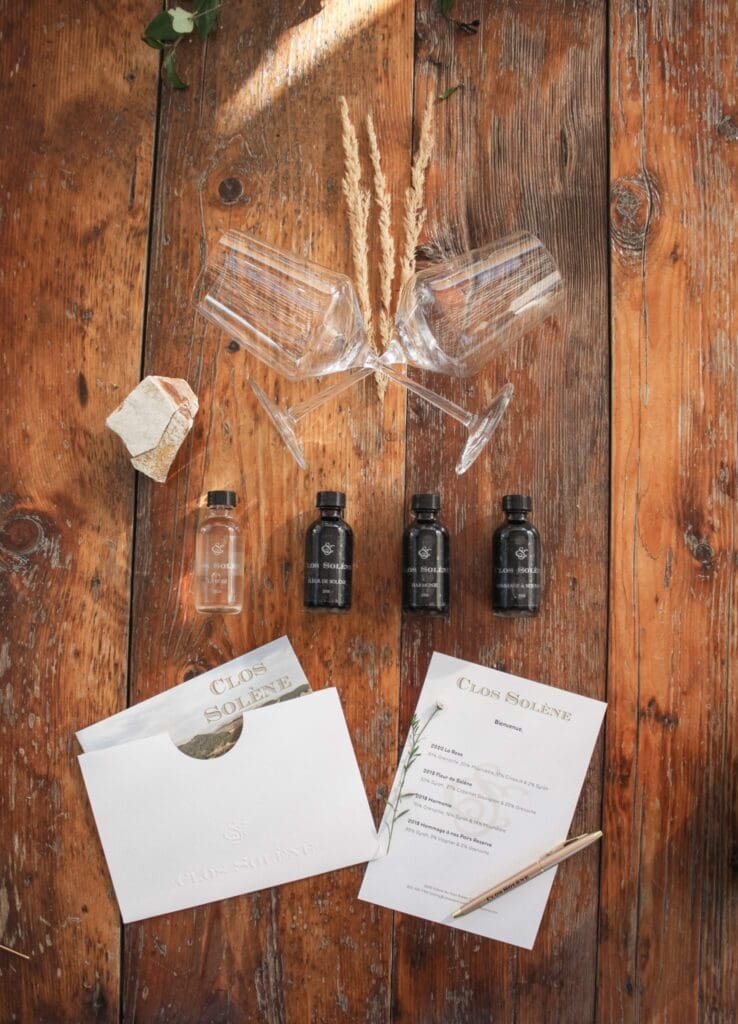 The Private Virtual Tasting. Enjoy five different wines as you are guided through the wines, the story of Clos Solene, the history, and philosophy.
The Virtual Wine & Cheese Pairing: Enhancing the above wine tasting journey, Clos Solene has designed a selection of cheeses to complement the wines being poured. Learn about pairing, and how food and wine complement each other, in a fun, relaxed atmosphere…. your home!
The Terroir Tour Experience: Hosted by Guillaume, enjoy virtually strolling through the vineyard, exploring more in-depth the terroir, grapes, and what "goes into" winemaking. Sip five wines, as you delight in Guillaume's quintessential "Frenchness."
For more detailed and general information, check the website.
The Benom Experience: Benom offers a tasting of five wines. Enjoy enticing blends in addition to an elegant Cabernet Sauvignon, as you are toured through Benom's history and winemaking philosophy, hosted by Arnaud or one of the "Fabre" wine hosts. You may also opt to add on an artisan cheese and charcuterie assortment to accompany your sipping pleasure, experiencing how wine and food complement each other.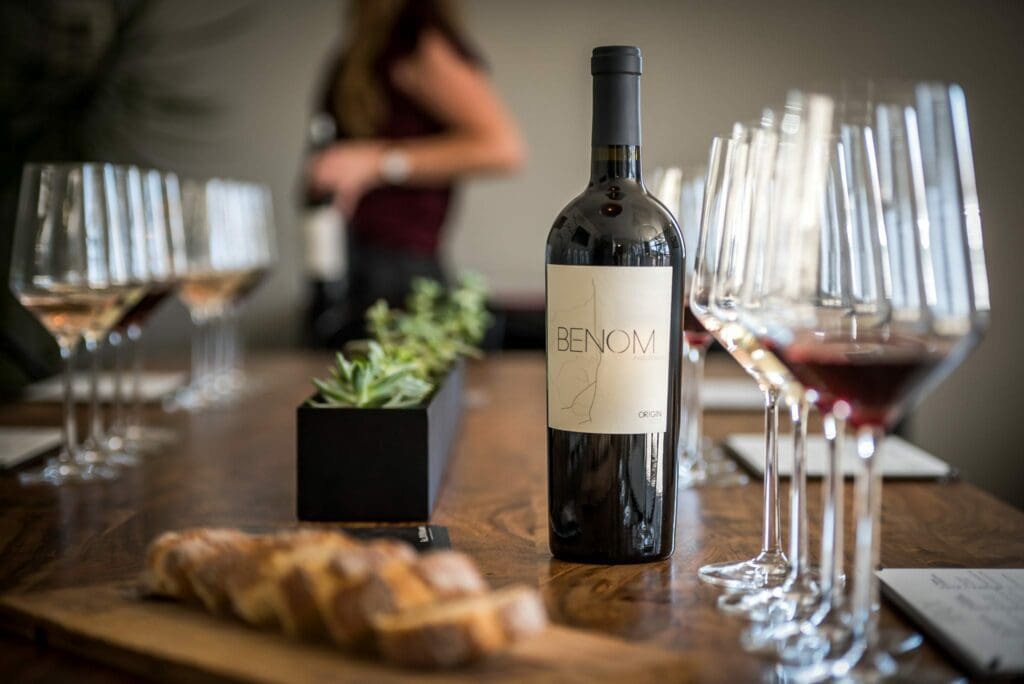 Learn more about this enchanting French family, the brothers Fabre, and their project together, on their website.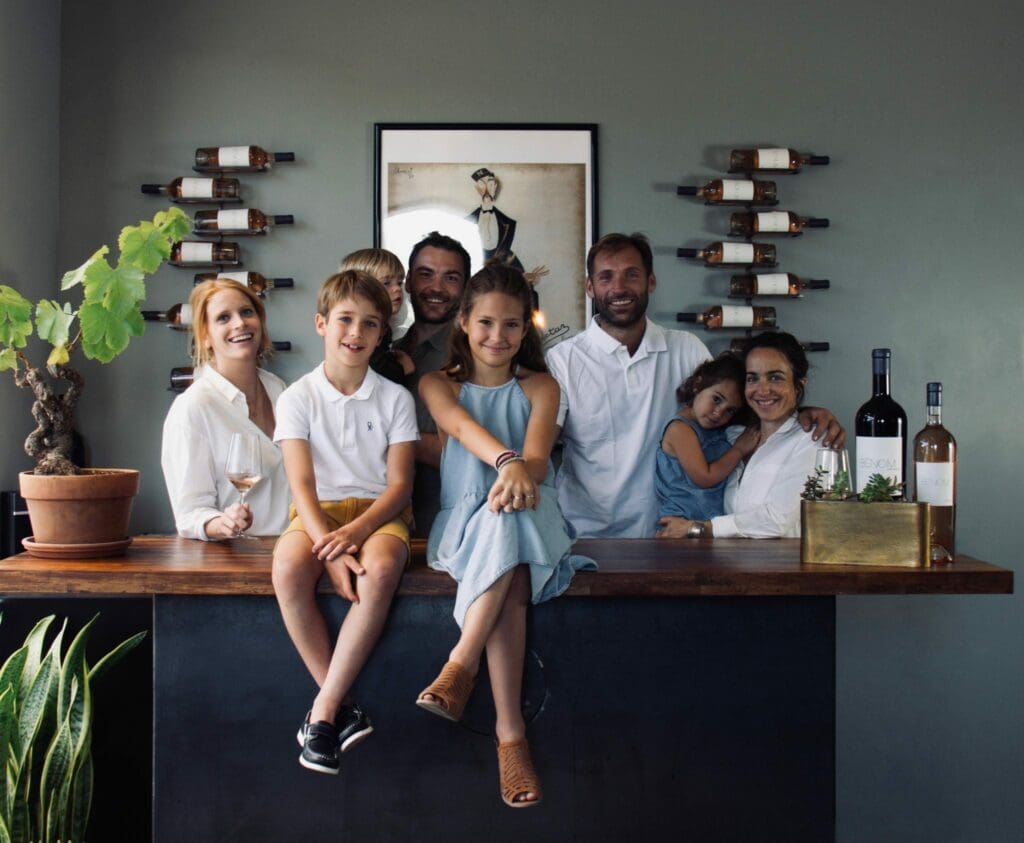 ZOOM virtual tastings offer a new way to enjoy and explore the personality and delight of Paso Robles' award-winning wines and winemakers. It's easy to ZOOM up to Paso, while you plan your adventure in the comfort of your own home-just two of you, or with a group (most wineries will ship their wine sample kits to various locations). Book your ZOOM to sip up close and personal with winemakers and specialized winery ambassadors.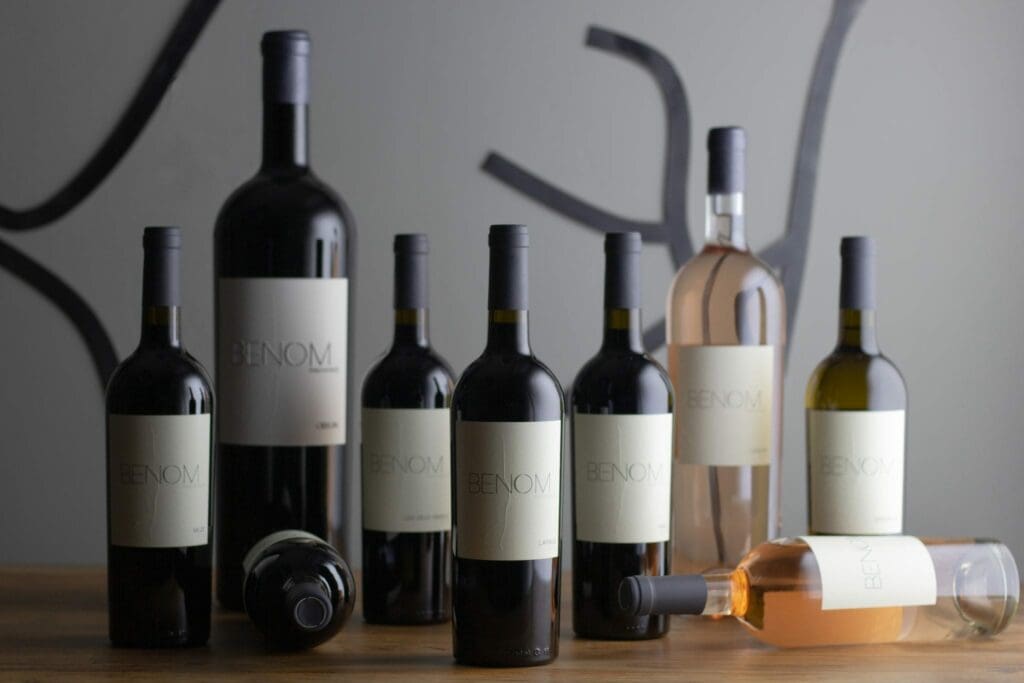 With over 200 wineries and tasting rooms in the Paso Robles area, these are only a sample few of the many virtual tastings being offered.
In addition to ZOOM experiences, most wineries are open for curbside pick up and shipment.
Please contact wineries directly and check their websites for additional details and information.
For a more complete listing of many of Paso Robles' wineries and information about Paso Robles Wine Country, please visit these sites:
https://pasowine.com/events/home-with-paso-wine/
https://pasowine.com/virtual-experiences/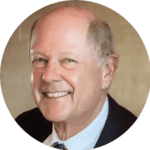 Don Sonderling is a freelance writer covering California's Wine Country lifestyle, and culture. He and his wife are constantly sipping their way from Santa Barbara to Napa, focusing on Paso Robles and the Central Coast, where they have explored for about 25 years. Don has earned his WSET2 (Wine and Spirits Education Trust) certification, has completed the Bourgogne Masterclass through the Napa Valley Wine Academy, and is a member of the LA. Wine Writers.
Focusing on the people and unique experiences to be had, Don's goal is to have people read about California's amazing wine country adventures, seeing it through his eyes, and say: "I want to go there, try that, meet them," and enrich the lives of others as his has been, by exploring California's wine roads.