'Liberismo' rests on the concept that the individual has a natural right to freedom; that the physical order of nature is a harmonious and self-regulating system. Over the past year, we've come face to face with how powerful nature is, and just how much she can regulate and destroy in her path. Like many, I've found it difficult to understand the regulations (or lack thereof) imposed by governing bodies and have generally lost all sense of my individual right to freedom. Where does freedom go when she's playing her illusive game of hide and seek? I think we've all been seeking, chasing, and the answer is that she's simply hiding within us. When we shift our perspective and open a new corner of space to her, she thrives and fully blossomed for me as I set roots on a triangular-shaped island — Sicily.
Italy was hit extremely hard in 2020, and when there was a small break in the clouds I decided that taking an extremely cautious trip to Sicily was something I needed for my body, soul, and sanity. The plan was to mask up, take a test, and tuck away in a beautiful B&B in Cefalu. Back when I was living in Manhattan and had a merry-go-round of roommates, a beautiful Sicilian girl moved in and spoke of Cefalu like it was this storybook village preserved in another lifetime. She was spot on, the tiny beach village just about an hour drive from Palermo, the largest city in Sicily, is quaint, yet feels vast all at once.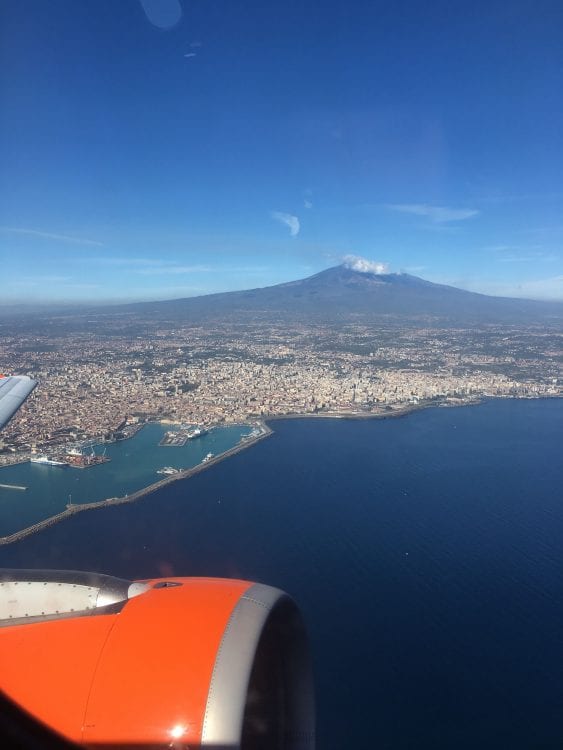 Due to the current state of the world, I didn't initially plan on visiting Vineyards during this trip, I knew I'd be happy enough scouring tiny wine stores I'd bookmarked while researching Sicilian blogs in advance, like La Trinacria and Jureka (which I highly recommend). After a short flight from London, we arrived late and took our exhausted, starving, selves in search of sustenance (preferably in the form of meat, cheese, carbs, and wine). We sat outside at a table overlooking the Tyrrhenian Sea (our B&B host was quick to correct me when I said, "I loved the 'ocean' view" – Sicily is surrounded by three 'Seas'). I ordered a reception bottle of Nero D'Avola because we were in Sicily right!? (looking back at this cliché' move after spending a month there, makes me crack a smile).
Something I love to do when traveling is purchasing local wines, and host a Wine Tasting for my travel companions. On our first trip to the grocery store, as everyone else scattered to fill up our cart with necessities we wouldn't find at local markets, I ran to the wine section. It was massive, as is typical in many European grocery stores, and there was indeed one wall dedicated to Sicilian wine. As I walked through, I was shocked to see so many French varieties. I really had to hunt to find Nerello Mascalese and Frappato (Sicily's rising stars) amongst all the Syrah. How was I going to host this 'local' wine tasting with a bunch of French grapes? Of course, once again I reached for Nero D'Avola because this grape is just synonymous with Sicily.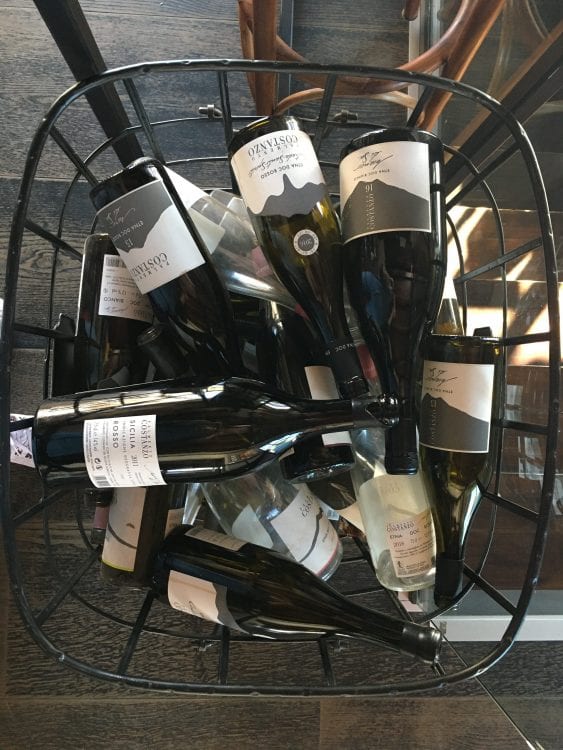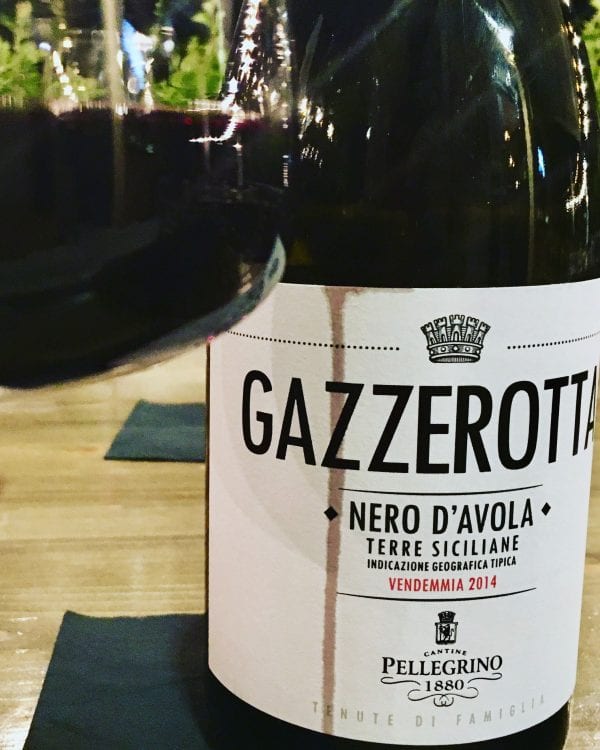 Sicily faced a crisis all too familiar for many smaller European wine markets that don't have legendary names like 'Bordeaux' ensuring them spots on store shelves and wine lists. Sicilians knew they had the land to cultivate quality fruit but hadn't quite figured out their place in the International market yet. To keep the cash coming in, they turned out the juice, some sweet and fortified wines. Let's just say, these were not going to win Sicily any points with Wine Critics (or any of the other factors that sway big International Market consumer trends). In the 1980s, a new generation of winemakers sought out to prove that Sicily could be more. Like most regions just starting out, they stuck to what people know and buy – which are French varieties, like Cabernet, Merlot, Chardonnay, and Syrah. As consumers started to realize that Sicily did have what it takes to produce quality dry wine, the winemakers finally had their in to start getting creative with Sicily's myriad of indigenous grape varietals. I see why Syrah is still popular with winemakers, as Sicilian Syrah can be similar to much sought-after New World Cabs, with its sun-soaked, powerful, dark fruit characteristics, and in the best examples, a hint of Northern Rhone robustness. Another trend I noticed in the majority of bottles I picked up for our tasting was that they were all Natural or Organic, however, this was barely mentioned (if at all) on the label. I only found out later when looking up the producers online. "Let's not put a label on it, let's keep it fun", Tove Lo croons in her hit 'Cool Girl', and I couldn't agree more. 'Natural Wine' is, in essence, a label, an unnecessary one, in my opinion, one I'm quite tired of debating, and one that visiting Sicily only made me more steadfast in.
Like most wine tastings, this one went late into the night as we discussed Natural versus Organic farming techniques, Sicilian history, market trends, and how all of this can determine the value of certain wines. If these everyday grocery wines I picked up were mostly Natural, what was going on at the DOC wineries? The next morning, I figured I'd casually email around to see if any of the wineries near Palermo were open. My travel companions were now as invested in Sicilian wine culture as I was, and if we could potentially bankroll during what had been a rough year, we were keen to try. Luckily the hospitality manager at Baglio Di Pianetto invited us to come the following day, and in typical Sicilian fashion, I felt like he was a long-time friend already.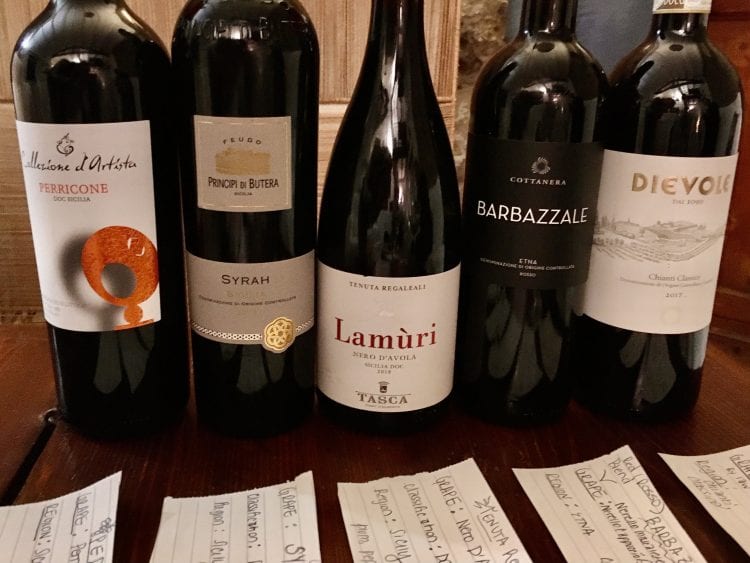 Palermo – Baglio Di Pianetto
We were familiar with Palermo at this point as we'd already explored the local, colorful, food markets like Mercato del Capo. Upon seeing my Instagram post, a Sicilian friend told me her Grandfather was from Capo, a then slum, where he worked behind the scenes at an opera house, and of course, adored food & wine. I wouldn't say Capo was still a slum, but all of Palermo had that worn down, rustic, lived-in charm that many underfunded European towns have. Our drive to the Pianetto Estate, was through windy hillside roads, scattered with wildlife, and rundown ancient farmhouses. We pulled up at the breath-taking Pianetto Estate (which seemed quite out of place here) and announced ourselves at a massive iron gate. The estate was purchased by Count Paolo Marzotto in 1997 – who sadly passed away at 89 this year. You may be familiar with him as he helped make Santa Margherita a bestselling Pinot Grigio in America and was one of the first Italian producers to invest in Sicily. Pianetto, their first estate, has 61 hectares currently in production, focusing on Insolia, Catarratto, Grillo, Viognier, Merlot, Petit Verdot, and Cabernet Sauvignon. They use the Cordon spur system and guyot, with 5K trunks per Hectare. A second estate is a bit further south, in Noto, with 39 hectares under vine, focusing on Nero d'Avola, Frappato, Syrah, and Moscato.
We were greeted by our host, hospitality manager Alessandro, and aside from our 'pod' another Sicilian couple joined us; we were all safely masked, temperature checked and remained socially distant. As we toured the massive facility, tasted the wine, and got to know each other, they beamed with pride as they talked about Sicily's many exciting wine regions, and insisted we needed at least 3 weeks to visit and grasp each wine region's distinctive magic. Little did we know, we would end up taking their advice to heart, and extending our trip by almost a month.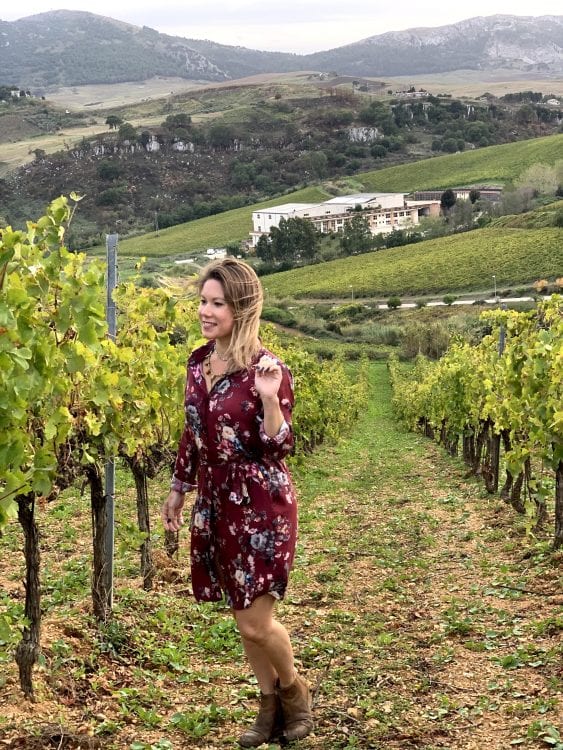 The Pianetto winery is sustainably designed – optimizing all available natural resources. The most impressive is the extremely high-rise cellar, which uses gravity to reduce the need for pumps during cap management. They've also installed a solar power system, have reduced C02 emissions, and optimize natural water resources. In 2016, after many years of hard work and EU government compliance, Baglio di Pianetto and all of its grapes are officially certified organic.
Aligned with my grocery store experience, with the exception of two 'Natyr' wines, you wouldn't know it. Alessandro talked about it, as a matter of fact, of course, they farmed and built this way, it just made sense. A travel companion, who lives in one of London's trendiest neighborhoods, teeming with hip rooftop wine bars, has not surprisingly acquired a taste for orange wine. When we saw Baglio had one in their 'Natyr' collection, of course, we had to try it. The orange Insolia was delicious, with notes of pear, candied orange, marzipan, but my friend was confused as to why it wasn't 'cloudy'. All the crown-capped bottles of orange wine she'd been served via tatted biceps on rooftop bars, and featured in cool Insta shots, were cloudy, what was this crazy anomaly doing shattering the whole 'orange wine' illusion? Unlike the hipster 'Natty Juice' movement, these brands are far too cool (and mature) for fads and labels. Their wines represent a certain polish – a clear history of winemaking knowledge shining through French and indigenous varieties. These perfectly curated blends give the brand its sense of Old World elegance, something that Sicily has clearly worked hard to establish with its consumers. My disdain for the 'Natural' wine movement taking over the New World started to bubble inside me like fermentation. Those wines were conceptually overdone, over-marketed, over-engineered to appear 'Natural'. Here, I was in the presence of the real deal, like the cool older sister who walks into the College party, blazer on, hair pulled back, no makeup – and suddenly everyone else realizes that in their ripped jeans, and faux vintage T's, they're the ones who are trying too hard.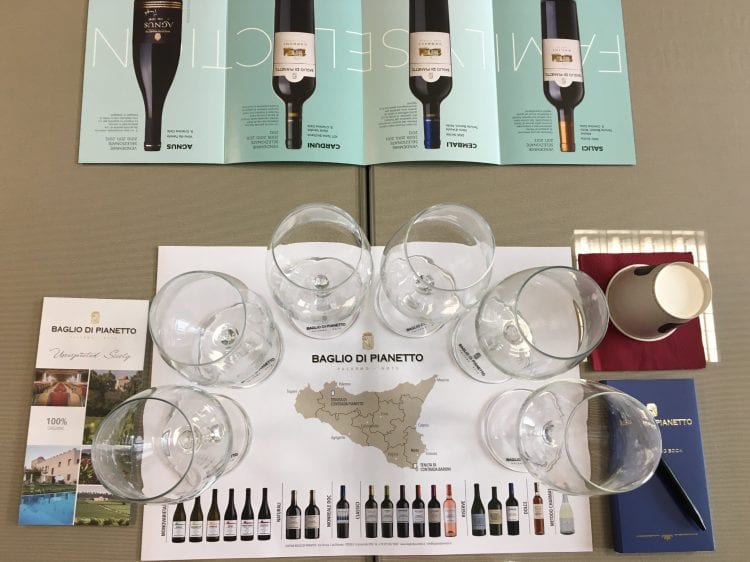 We continued to taste through the 'Classici' collection, with crowd favourites being the 'Shymer' – a Syrah & Merlot blend, and the 'Ficiligno' DOC, a blend of Insolia and Viognier, named for the local soil, rich in clay and minerals. The grapes used for Shymer undergo natural fermentation via their own wild yeasts. The wine exhibits some qualities of a Northern Rhone Syrah, with sexy tertiary notes of crispy bacon, cinnamon, and coffee.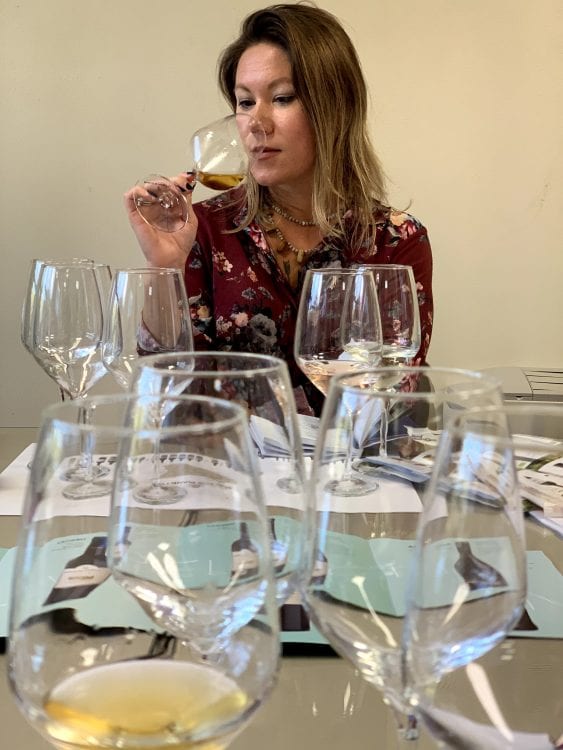 Insolia, we decided, was the most perfect Sicilian white grape to accompany the mass quantities of fresh seafood we were consuming. Thanks to the warm climate, it had some lovely tropical fruit on the nose, rounded out with weight from 4 months of aging sur-lies. Speaking of the warm climate, Petit Verdot is a preferred grape of mine, and Sicily's got the sun to ripen it. It was an unexpected stunner as the second wine in the 'Natyr' collection and was so harmonious with a rich beef ragu over homemade pasta for dinner that night.
We were smitten with the Pianetto Estate, the company, the history you could taste, and clearly the wines – we bought 7 cases. After a few restful days spent poolside sipping the 'Baiasyra' Syrah Rose' (peaches, gardenia, Sicilian citrus), we were inspired by our new Sicilian friends from the wine tasting to head out on a road trip and see a different side of the Triangle. After Palermo, Catania is Sicily's second-largest province, located on the foothills of Mount Etna, Europe's highest active volcano. You can spot her puffing away on the drive South, approaching her is humbling. I can't put into words what it was about Catania, but from the moment my feet hit the earth, I felt grounded for the first time in 2020. Later that night, after a few glasses of wine, a friend and I canceled our return flights home and booked a place in Catania. I drifted off to sleep firmly clutching that sense of individual freedom evading me all year.
Catania – Palmento Costanzo
During the day we would work from the balcony, overlooking our piazza, with its stunning fountain, and towering Opera house. At night we would sit on rooftops, sip cocktails and watch the sun set over our girl Etna. Eventually we found the local Vermouth dives, and seated in alleyways between mopeds, we would lower our masks to suck up salty olives and juicy figs. Countless bottles of Insolia were consumed to go with the pounds of fish we were buying from the local fish market each morning.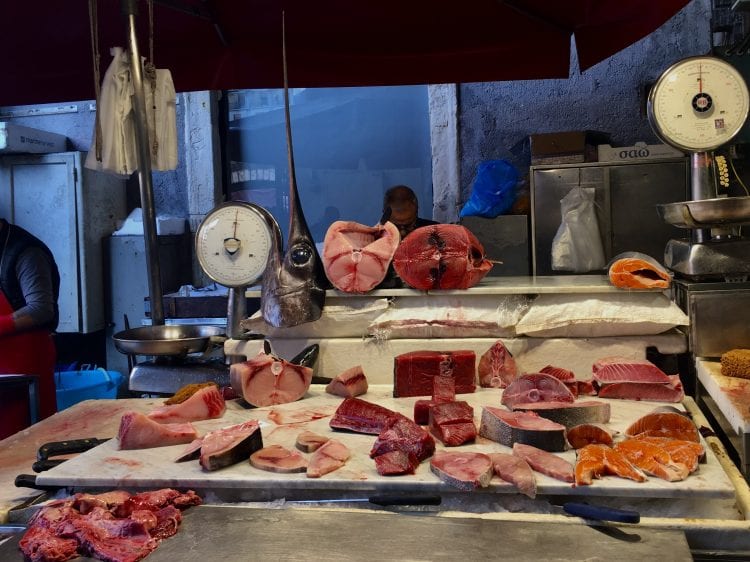 As the weeks passed, Etna had become our companion. Our North Star, a cool Aunt of sorts who sat above us, glamorously puffing away on a long slim cigarette, watching over us, but also making sure we knew who was in charge. Now that we were so close to Etna, I truly couldn't pass up the opportunity to understand more about this DOC wine region that was growing in popularity, and the grape, Nerello Macalese, I had tasted a few times, and remembered thinking…"are you sure this isn't Burgundy Pinot?" With total havoc looming over the tourism industry, prices to tour Etna and its wineries were seriously slashed. We booked a private tour that included a morning of hiking, and an afternoon at the Palmento Costanzo winery, all via my favourite vehicle — the Defender 90.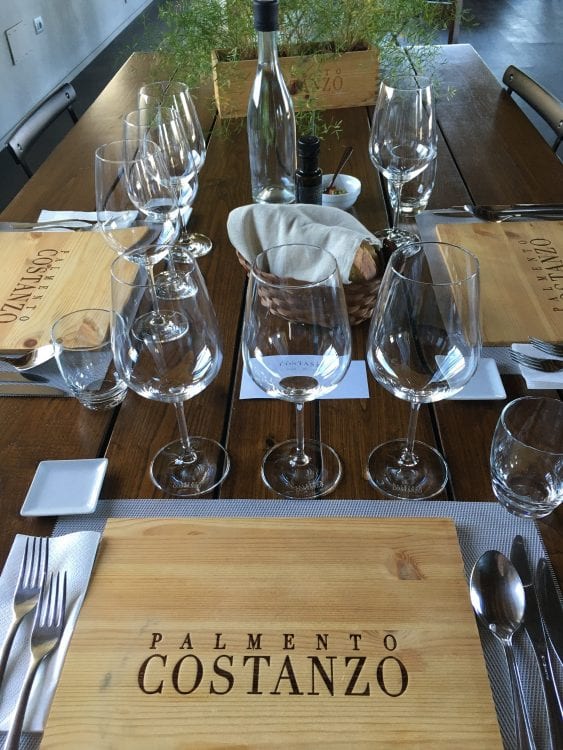 Our tour guide (who of course, is now also a friend) picked us up early in the morning, and with our masks on, and temperatures scanned, we began the ascension up Etna. Etna sits at roughly 3K meters (10K feet) above sea level, and its volcanic soil has long supported extensive agriculture. The colors are wild and have a dangerous flair – all black and orange with stripes of green, it felt quite fitting we were visiting on Halloween.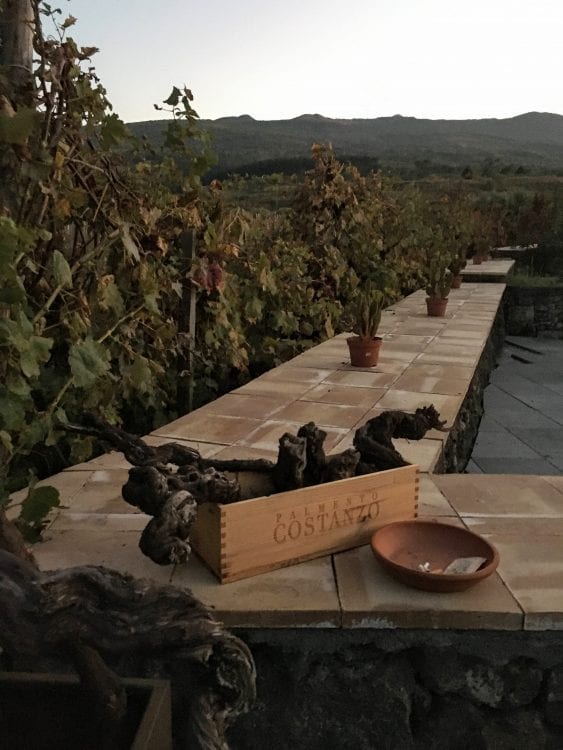 We drove through idyllic villages, with breath-taking views, and made our first stop to explore a lava cave. With helmets and flashlights, we went underground, and learned that Sicilians used these caves for ice production (talk about a seriously cool walk-in freezer). We hopped back in the D90 for some off-roading through the ancient forests, speckled with diverse flora and fauna. Our hike took us through old and new lava flows, and Davide pointed out the nested stratovolcanoes, with their distinct summit craters. Hungry and thirsty, we climbed back in our ride, and began our descent towards the Passopisciaro village, along the Northern Slope.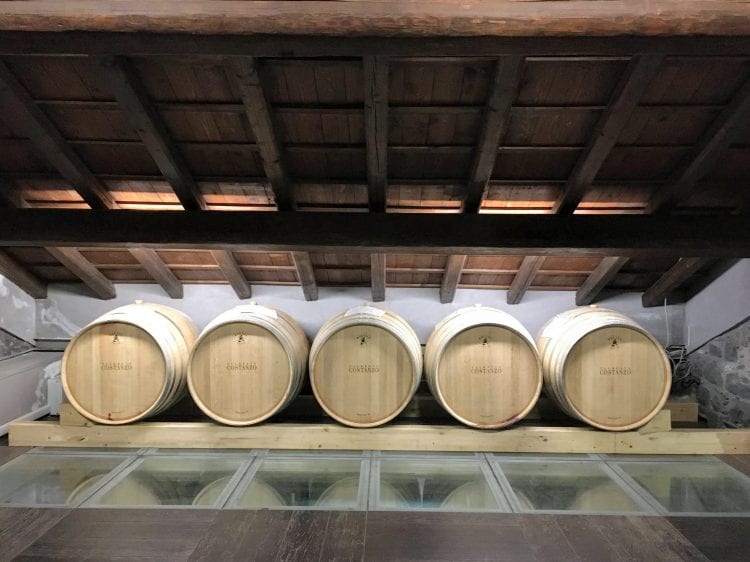 After pulling off the main road, and winding through the dormant vines, we arrived at the Palmento Costanzo tasting room, which sits tucked between their three prized parcels. The building is absolutely stunning and modern, featuring floor to ceiling windows. I vowed that one day I would return to throw an epic party inside this glass box surrounded by vineyards. Our table was set with local bread, their bespoke Extra Virgin Monte Etna DOP Olive Oil, antipasti, and the smells wafting from the kitchen indicated we were in for a treat beyond wine.
We started with the introductory Mofete line – a beautiful Nerello Mascalese rosato, with notes of apricot, fennel, thyme, peach, strawberry, and the classic high acidity Nerello Macalese is lauded for. Next we moved onto the Di Sei collection – the Bianco made from 90% Carricante, and 10% Catarrato, it was zesty, with notes of brioche from 10 months on fine lees. The 2016 Di Sei Rosso, 80% Nerello Mascalese, and 20% Nerello Cappucio was a showstopper. Some of the vines included here are up to 100 years old, as many of the vines planted in volcanic sands continued to thrive while the rest of Europe was ravaged by phylloxera. Palmento does make wine made from 100% pre-phylloxera vines, in 2016 they produced 1,700 bottles of it via their 'Prefillossera' line. The intensity and aromas these roots sucked up from the earth was apparent, reaching its full potential via aging 24 months in large oak barrels, and 12 in the bottle. This wine hit all the right notes, with bright cherries, baking spices, leather, mint, and all that volcanic earthy goodness. It went harmoniously with a classic Sicilian hearty white bean stew with ribbons of fatty pork. Mark my word, this mid-range wine could take on a Grand Cru Pinot Noir any day.
Next we moved on to the 'Contrada Santo Spirito' line. Here, 'Contrade' is defined by small subsections of the mountain that are characterized by specific lava flows and microclimates. With such distinct growing conditions all over Etna, and within Vineyards, each winery is allowed to define 'Contrada' wines they feel expresses that particular terroir. Palmento's three 'Contrada' are Particellas (Parcels) 466, 464, and 468. We sampled one wine from each parcel, all 2016, 90% Nerello Mascalese, and 10% Nerello Cappuccio. All aged for 24 months in their French Oak Ovums (yes, they have aging Ovums), and 12 months in bottle. At 40 Euro, these wines deliver elegance, complexity, and terroir. My personal favourite being the 464, with an intense bouquet of orange zest, violets, followed by sweet spices, and unctuous balsamic notes, balanced by refreshing minerality and acidity.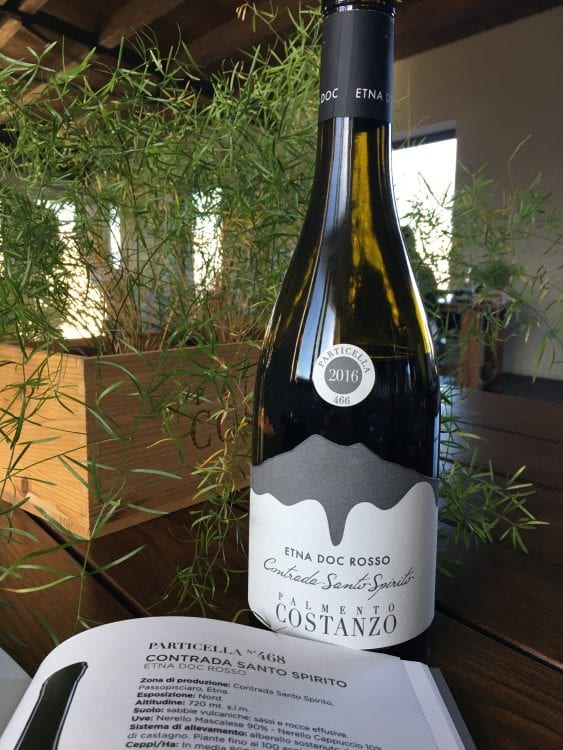 After our delicious lunch and parade of memorable Etna DOC wines, it was time to see where the magic happened. Our tour guide was an extremely hip young woman, with a killer Louise Brooks bob. She took us through the North Slope where the red varietals were planted, and down to the East Slope to visit the whites, most sitting between 650-700M above sea level. The vines were rustic and bush trained, supported by chestnut poles, with 365' sun exposure. Unsurprisingly at this point, we came to find out they are certified organic.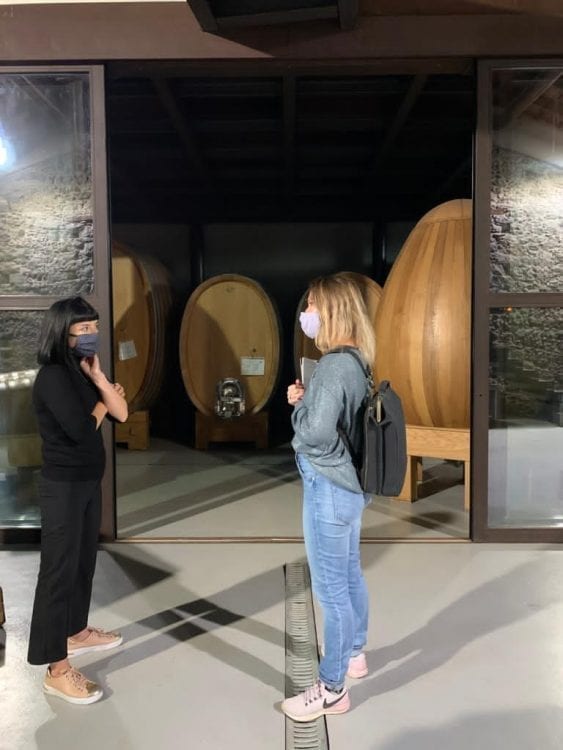 We made our way to the original winery structure, constructed in the eighteenth century, and renovated in 2010. The restoration was carried out with bio-architecture in mind, maximizing efficiency via gravity, or the 'fall" vinification process. We climbed the 15 cement steps to the top and were lucky enough to witness winemaking in progress. Grapes had just been pressed and stalks were being hand raked out, as the juice made its descent into the cellar. We also met one of the newest enologists, another rad young woman, and my heart immediately soared in a total fangirl moment. I've always been a subscriber to the philosophy 'see it to be it', and in her, I saw myself, in a space that's long been reserved for men, like many spaces in the wine world.
Leaving the winemakers to their important work, we moved into the modern cellar, which was built to expand production with bio-architectural philosophies in mind. It is lit by five cones that funnel in natural light, and encased in thick lava stone walls. These walls protect the wine from thermal changes and ensure cool tempuratures throughout the year. Add in the underground thermal labyrinth that ran beneath our feet, and you can feel the intrinsic use of natural resources at play here.
I was immediately drawn to the Oak Ovum, designed in 2010 by the Taransaud coopers. Of course we've all seen the trendy Concrete Egg, no modern winemaker would be caught dead without one. Like 'Natural' wine, these egg-shaped vessels are a modern innovation based on much older winemaking principles. The egg shape is extremely efficient, with its smooth, continuous surface, it allows wine to move freely during the fermentation process. In aging via the Oak Ovum, you have the benefits of this natural movement and convection adding complexity to the wine, as well as the flavours of vanilla, spice, and toast the oak itself will add. Also, they're pieces of gorgeous modern art that add a flair to any winery space. We made one final stop in the cellars to check out some experimental fermentation happening with wild yeasts, all giggles as one of the workers was elbow deep 'stirring' the juice. We also got to play winemaker assistants ourselves by hand spinning some barrels.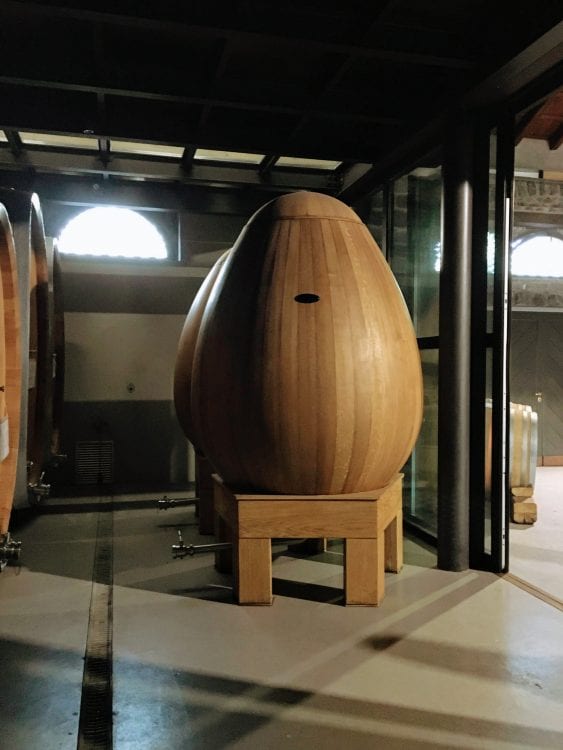 The next morning, I sat in the airport, waiting to catch my flight home, I scrolled through my Instagram feed, already being bombarded by trendy Vegan wines for 'Veganuary'. My heart was heavy, I couldn't shake the disconnect from the actual down to earth driven enology I had just witnessed, from what felt like such a manufactured movement pushing the industry and consumers towards 'Natural'. I was already fed up explaining to friends that the 'sulfites' in wine weren't giving them headaches, and when they'd ask if I could bring over a 'Sulfite Free' wine, the answer was always a firm, No. The whole sham just started to feel very un'Natural'.
In summation, what Sicily helped me realise is that words and labels are powerful. Believe me when I say we already have enough rules and regulations in wine that date back centuries. I think our generation should truly, carefully consider the impact we have as we create more labels we expect people, viticulture, and viniculture to attempt to adhere to. I feel it's representative of a loss of trust in our community, one that is trickling down to consumers, and having an effect on the essence of wine as a whole. Sicily reminded me what wine should really be about, enjoyment, connecting with history, memory, experiences, and above all, people. As demonstrated by these two wineries in Sicily, a lot of Old World winemaking taking place right now IS natural, and with so much going for it, it doesn't need the label.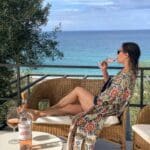 Lucy Spain is an International Wine Professional currently based in London, with certifications from the American Sommelier Association, and a WSET Level 3 Award in Wines. Her experience acting and writing as a proud member of the Screen Actors Guild, as well as 10 years in Media Technology, make her uniquely qualified to present wine in a fresh way. She focuses on fostering diversity, equity, and inclusion in the industry, and uses her background in tech to look at the ancient art of winemaking through a modern lens. You can find her work at lucyspain.com, and say hello on Instagram