Wine, Dine, Explore: Part 2
Recently we explored some of the great wining and dining venues in The Funk Zone, in Santa Barbara. Santa Barbara, being named 2021's Wine Region of the Year by Wine Enthusiast Magazine, covers a wide geographical area. So, let's explore another area of Santa Barbara's unique wine region: The Santa Ynez Valley.

Los Olivos-Santa Barbara's Wine Town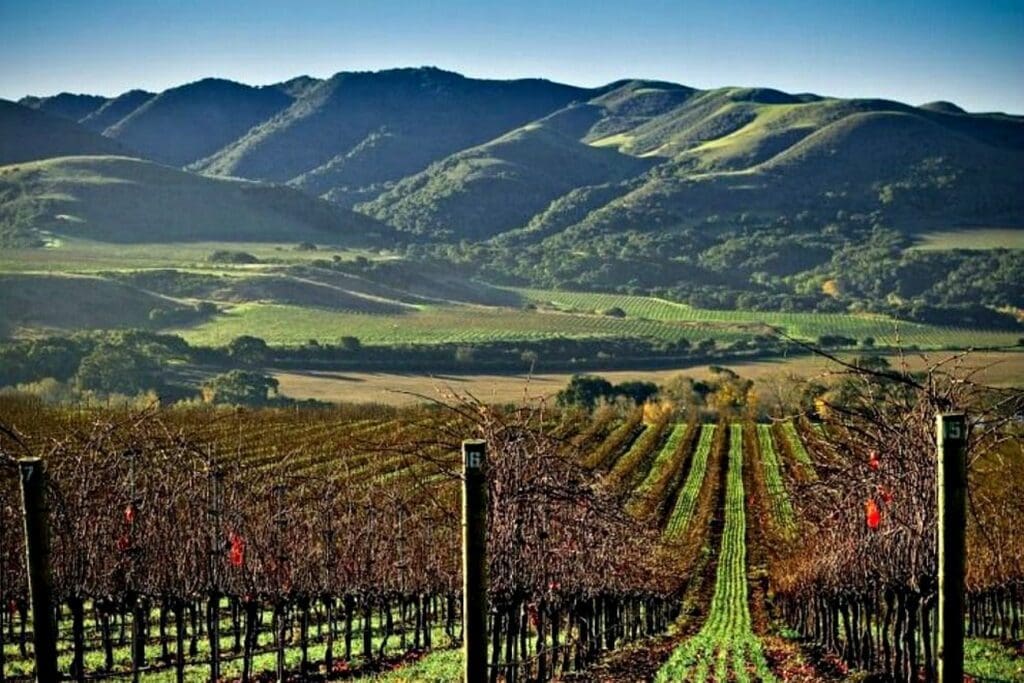 You'll find a laid back, relaxed vibe while strolling the streets of Los Olivos. Surrounded by vineyards, farm and horse country, and rolling hills, Los Olivos offers incomparable charm when taking a day or multi-day trip for good wine, food, fun and relaxation.
What started out as a stagecoach route in 1861 (the station was in Ballard, just about two miles south of Los Olivos), has morphed into what today is a "wine town" with tasting rooms lining the streets, restaurants, lodging and diverse shopping. Here you can experience a true taste of Santa Barbara wine country as you stroll around town. There are over two dozen tasting rooms in Los Olivos, here are a few to "whet your whistle" as you begin your wine journey.

Get on Your Walking Shoes in Los Olivos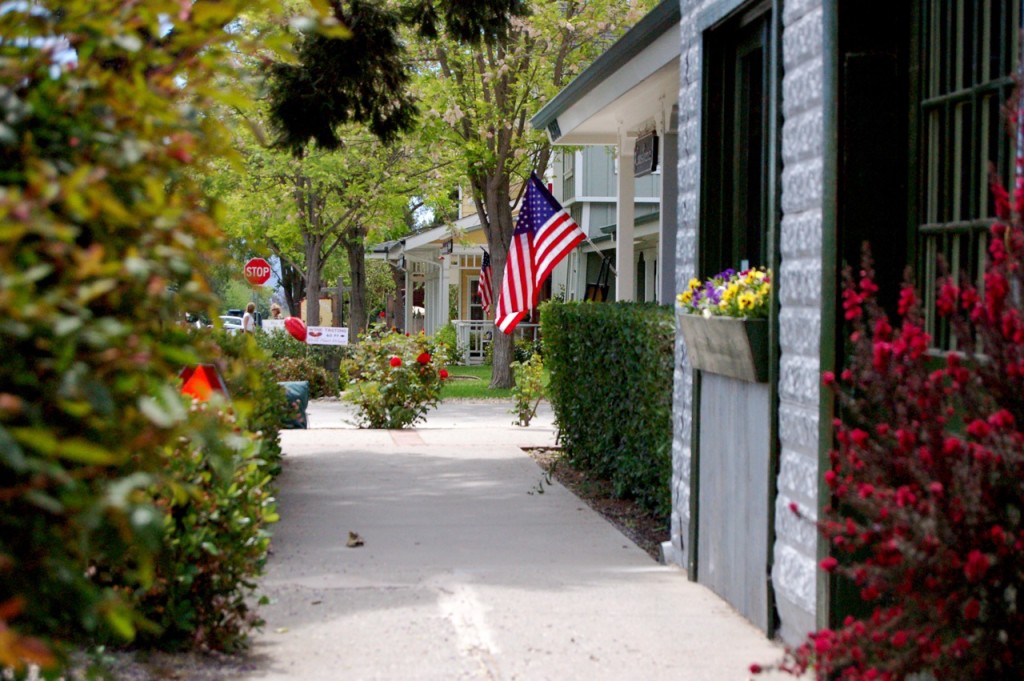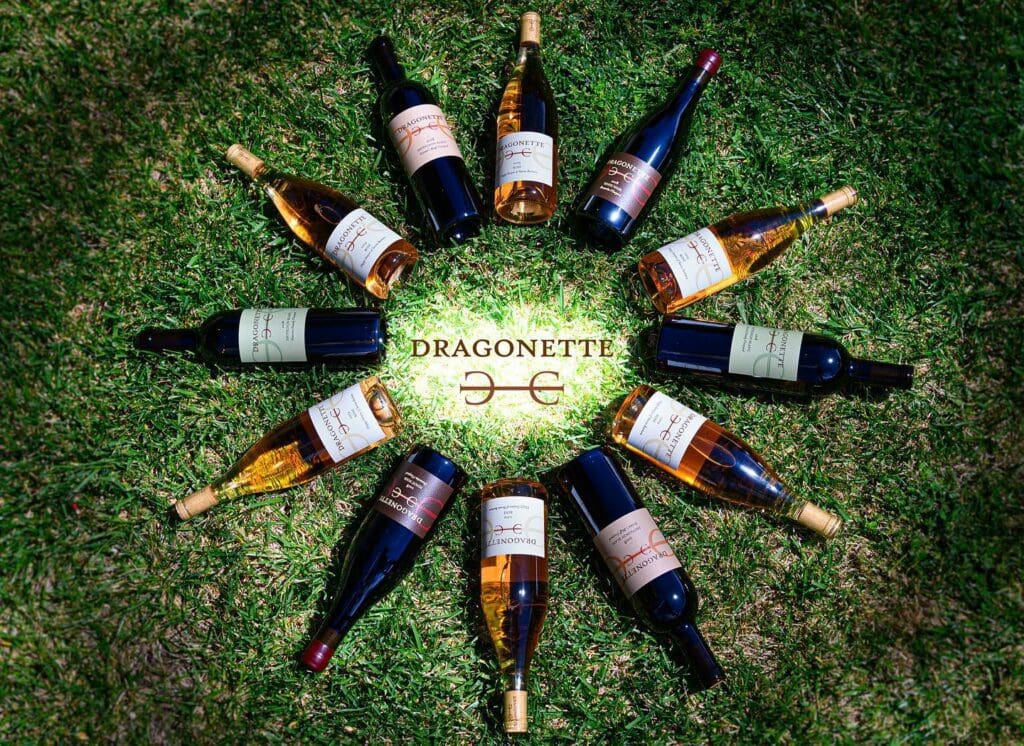 Let's start out with one of the reasons Santa Barbara was named 2021 Wine Region of the Year: It's the grapes, the wines, the places to stay and eat, the beautiful scenery, the laid-back friendly attitude and especially the people. And of course, Dragonettes Cellars' 2019 Black Label Pinot Noir receiving a 100-point score from Jeb Dunnuck certainly put an exclamation mark on the entire area. As with most of the tasting rooms and wineries, there are several experiences to choose from to "taste" the terroirs of Santa Barbara wine country.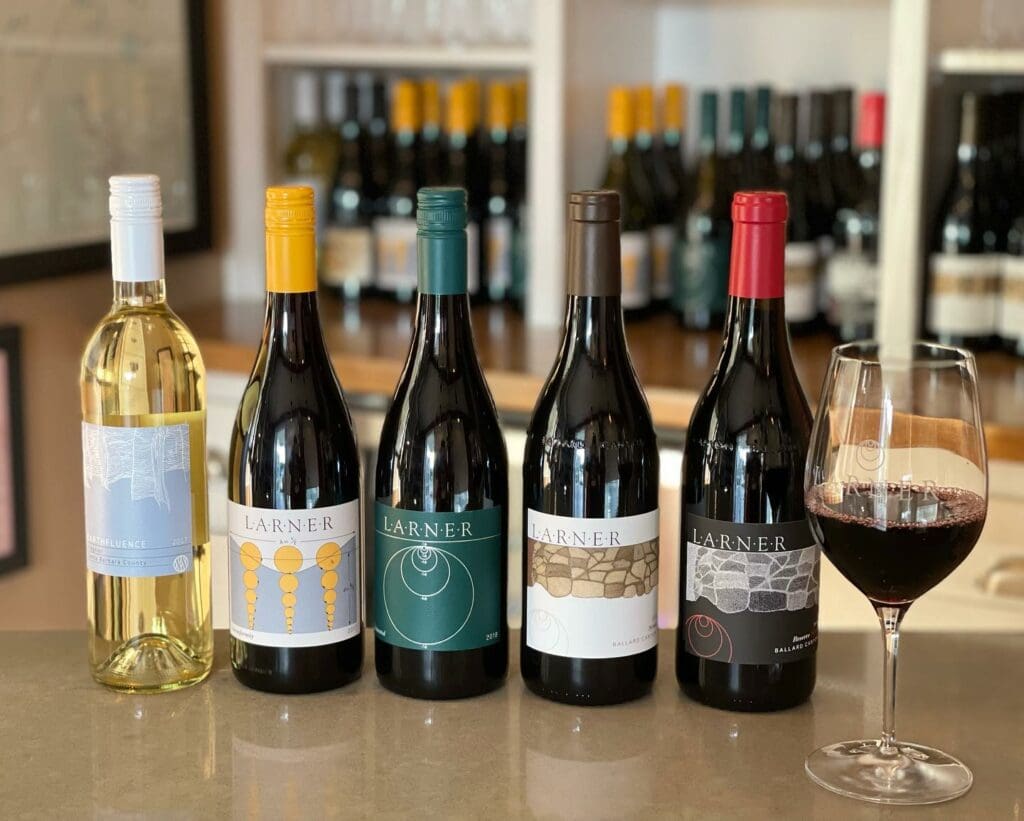 This may be the smallest tasting room around, but delivers big, complex wines by Michael Larner. Robert Parker has referred to the Larner (Ballard Canyon) Vineyard as a "Californian Grand Cru" that ultimately leads to world-class wines. Here, in this small tasting room, you will be able to experience another highly respected Rhone producer. Several Central Coast winemakers source from the Larner Vineyard. In addition to his standard wines, Michael also grows Malvasia Bianca, an Italian grape which is Michael's personal homage to Italy. If you see this wine when visiting, jump on getting a bottle or three when available.
A tasting with Larry Schaffer at Tercero is a true, comfortable (and tasty) wine learning education. Larry is one of those guys who loves to talk with his customers, and chat about the soil, the grapes, the science and the passion that goes into winemaking. Sip, listen and learn at the tasting bar or outside tables. Larry sources grapes from some of Santa Barbara's most sought after and respected vineyards (such as Larner, Kessler-Haak, Spear, Camp 4). Larry is passionate about Santa Barbara fruit and the exquisite wines they produce. Additionally, if you are lucky on the day you visit, Larry might have some leftovers of his freshly baked bread to snack with your wine! Cheers to Larry!

Wineries of Note
In addition to the tasting rooms in Los Olivos, the Santa Ynez area is surrounded by wineries, large and small. It's always a treat to visit a winery, sitting out in the open air, surrounded by hills and vineyards, touring the barrel room, as you sip the local wines. Often times may be able to tour the facility and see the winemaking process. With all the wineries in the Santa Ynez Valley area, here are a few to explore. Plan your own destinations and route, because once you start…you will want to return again and again.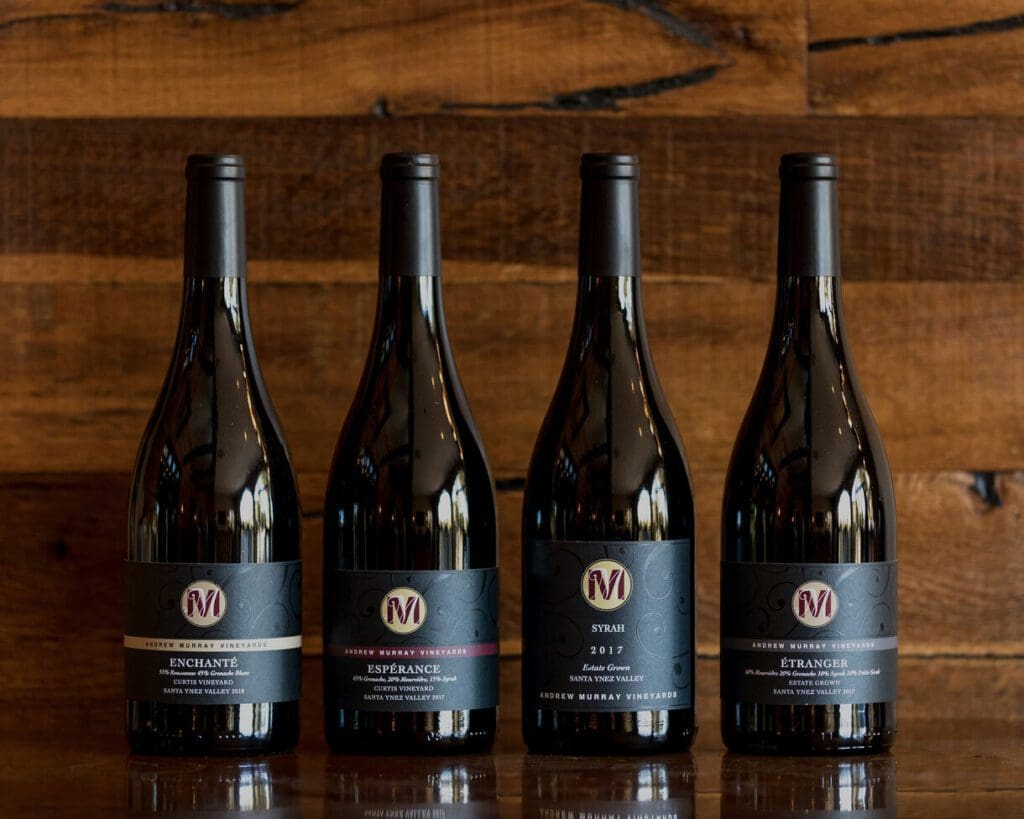 Located on the pastoral Foxen Trail, this is one of the premier Rhône producers in the area. If it's a beautiful SoCal day (as most are), and you happen to have a convertible, put the top down-and get ready for a treat along the trail. Convertible or not, you'll be happy to experience Andrew Murray. Andrew began what became his lifelong passion with Rhône varietals at the age of 16! No, Andrew wasn't sneaking drinks. Having the opportunity to travel in France at an early age, he was exposed to Rhônes; this was Andrew's awakening to his lifelong passion.
Fast forward many years later, after both a formal education combined with education in vineyards throughout the world, Andrew acquired acareage in this unique valley-and his history began.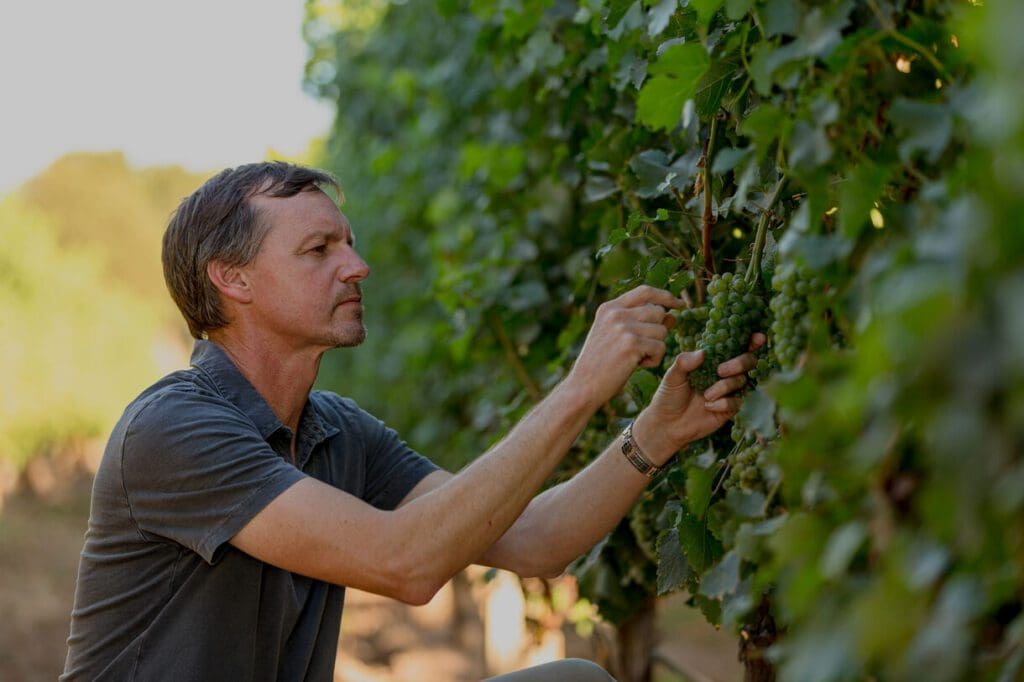 For over thirty years Andrew has focused on Rhône varietals, creating some of the finest and highest rated in the area. Visit the vineyard for one of their tasting experiences (and possibly a winery tour). Your tasting may be out on the lower patio surrounded by vineyards (and you may see deer exploring the vineyards), on the intimate upper patio or in one of the comfortable spaces inside the winery. As your wine host pours, you will learn about the terroir, the Santa Ynez area, the commitment to sustainable farming and of course the wines. Explore Esperance, a quintessential GSM (Grenache, Syrah, Mourvèdre-current release, 94 points), that is so typical of the area. In my opinion, Côte-Rôtie style Roasted Slope (96 points) is simply hard to beat.
Once you complete your tasting, you will understand why Andrew Murray Vineyards is so respected, and how their wines have helped elevate Santa Barbara County wine country's reputation.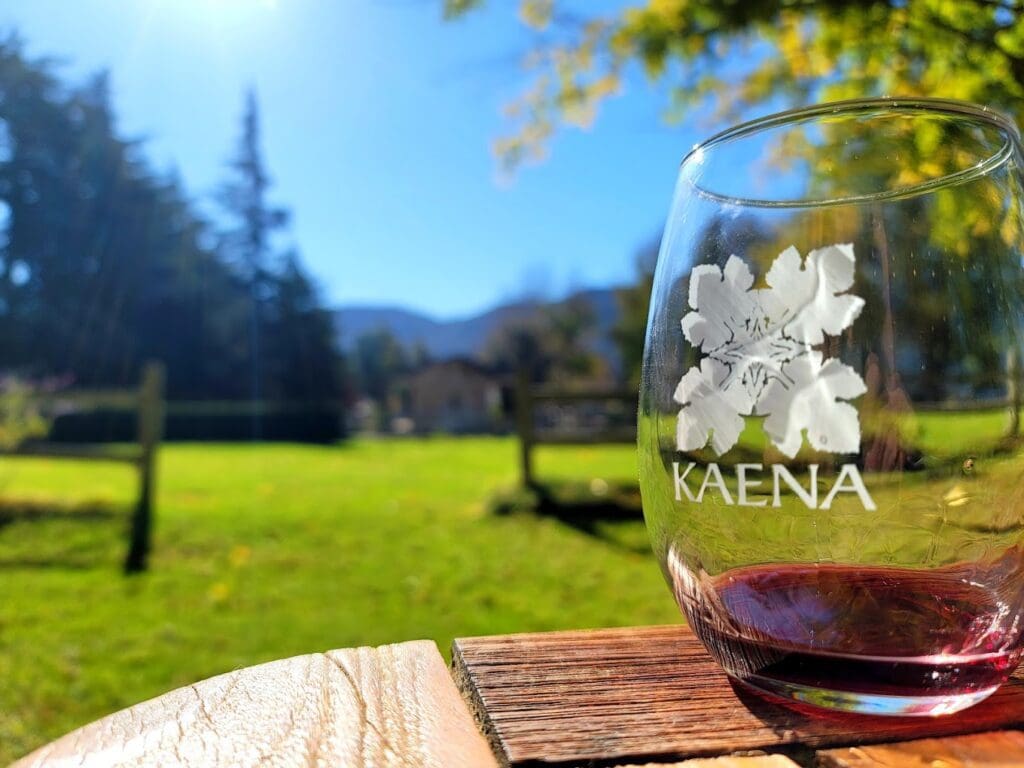 This is a stop you want to make. This newly opened winery is on Highway 246 in Solvang. You may be sitting out under the trees and be surprised to hear pounding hooves as the herd of horses on the property adjacent takes off at a full run. Something you normally only see in a movie-this contributed to our wine tasting the day we were there, as a surprising WOW factor!
The winery and tasting room may be new, but Mikael has been making elegant wines for over twenty years. Mikael makes no excuses that he is obsessed, not only with producing great wines (Kaena meaning 'potential for greatness' in his native Hawaiian) but is obsessed with Grenache. As an exclamation point here, in 2006 Mikael was named one of the top 10 new Rhone producers. One of the reasons Mikael loves Grenache is because it is such a challenge. He will tell you that the tannin management is extremely challenging…but when you get it right! Oh my!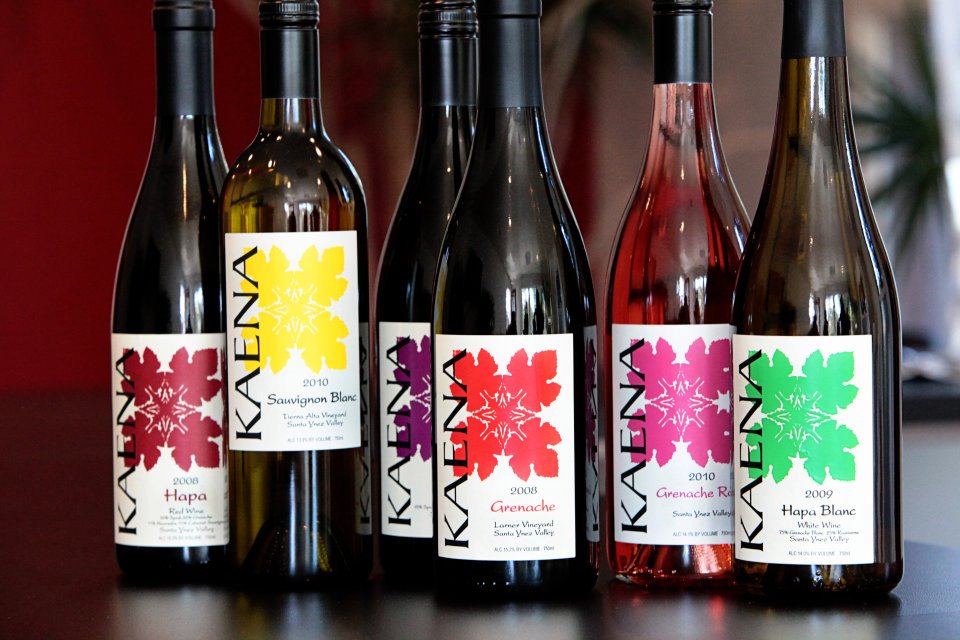 However, Mikael doesn't restrict himself to Grenache or Rhônes. Sourcing from some of the most respected vineyards in the area (Larner, Buona Terra, Tierra Alta to name a few), Kaena produces elegant, award winning single varietal Bordeaux, and Bordeaux blends. You will also find small production Chardonnay, Riesling, Sauvignon Blanc, and Rose on his tasting list. Overall, Mikael produces about thirty different wines, all small lot and hand crafted.
Where there are several choices for tastings, (also available at Kaena's tasting room in Los Olivos, by the flagpole), only "The OG," or Original Grenache Experience, is available at the ranch.
Most days you will meet Sally, Mikael's wife at The Ranch. Full of love and excitement, Sally will tell you she never met a stranger-only new friends. And that's the truth!
Whether in the Los Olivos tasting room, or at The Ranch-surrounded by hills and open spaces, your experience will be one of friendship, and the exploration of truly fine and elegant wines.
A Little Dine with your Wine
While exploring this region, you'll need to add a little sustenance to your wine tasting. Between Los Olivos, Santa Ynez and Buellton, there are many choices for food; here are a few of my favorite "go-to" places.

The Corner House Cafe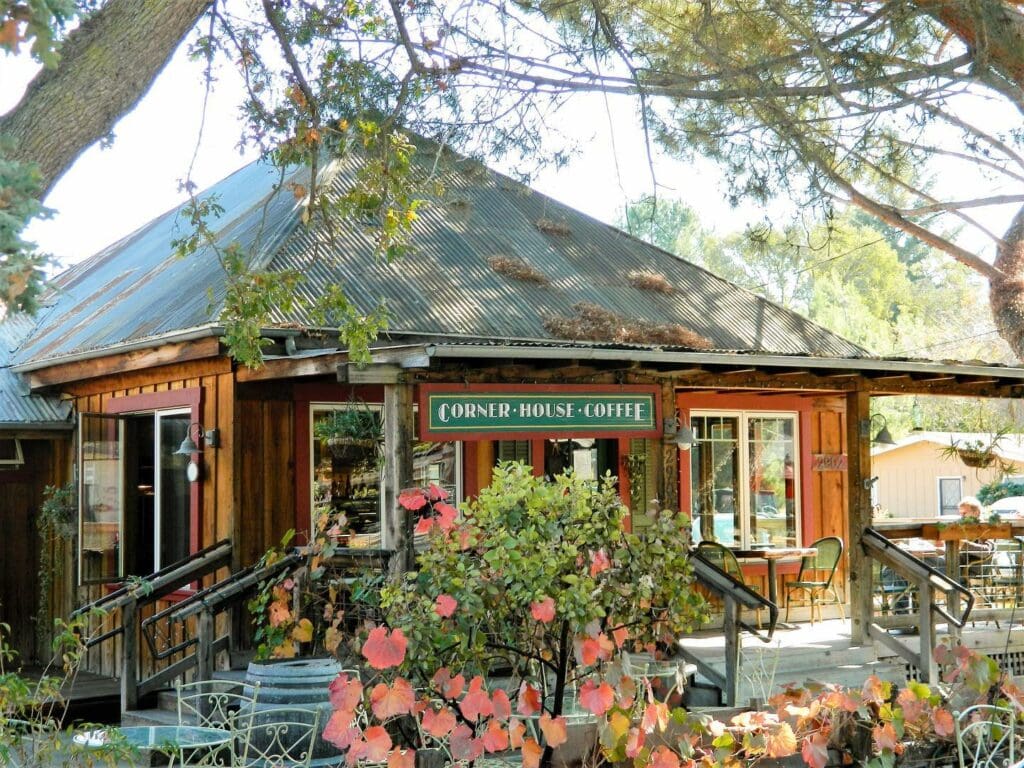 The Corner House Cafe serves up (fresh brewed coffee of course), a variety of creative, tasty breakfast and lunch options. Located right across the street from Tercero's tasting room, this is a great place to start the day or re-fuel in the middle of the day. My favorite: TURKEY WRAP-served and presented by Chef Zachary: A 14" grilled flour tortilla with mozzarella and cheddar cheese blend, avocado spread, apple wood smoked bacon, with iceberg lettuce, sliced heirloom tomatoes and fire smoked turkey breast. Rolled and grilled on the outside, so it doesn't fall apart. Oh, it is SO good!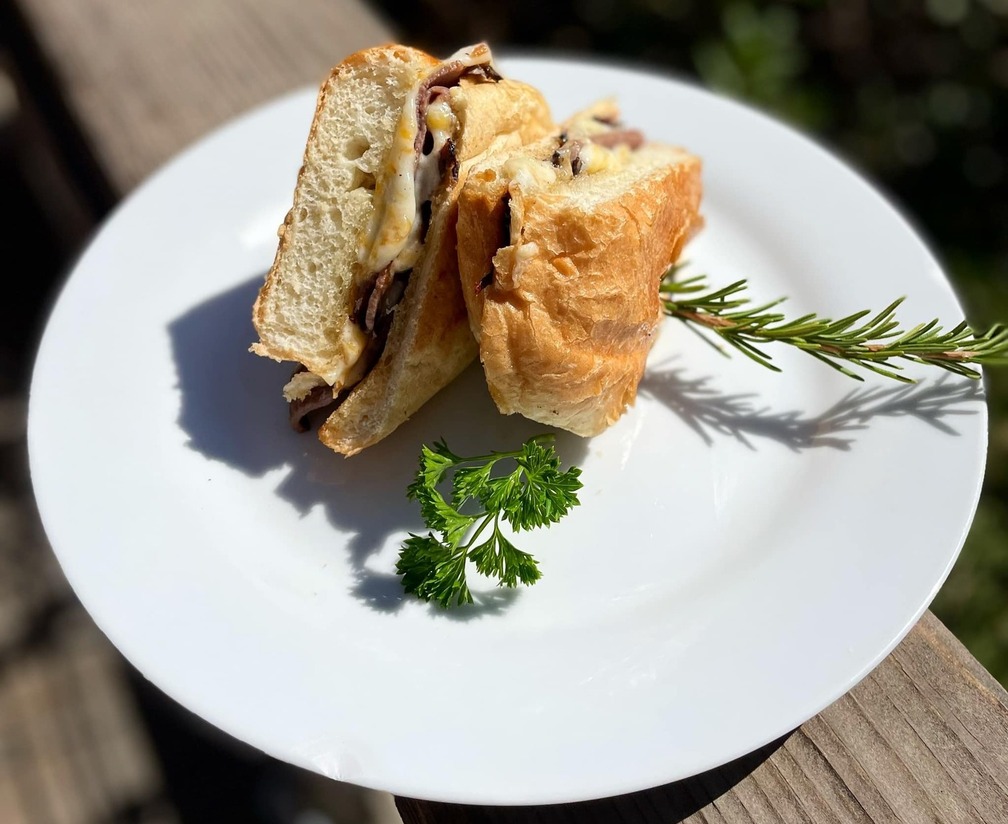 Inside or outside seating, you'll love the fresh ingredients, creativity and Chef's personality. Two blocks from the main square, put this on your eats list!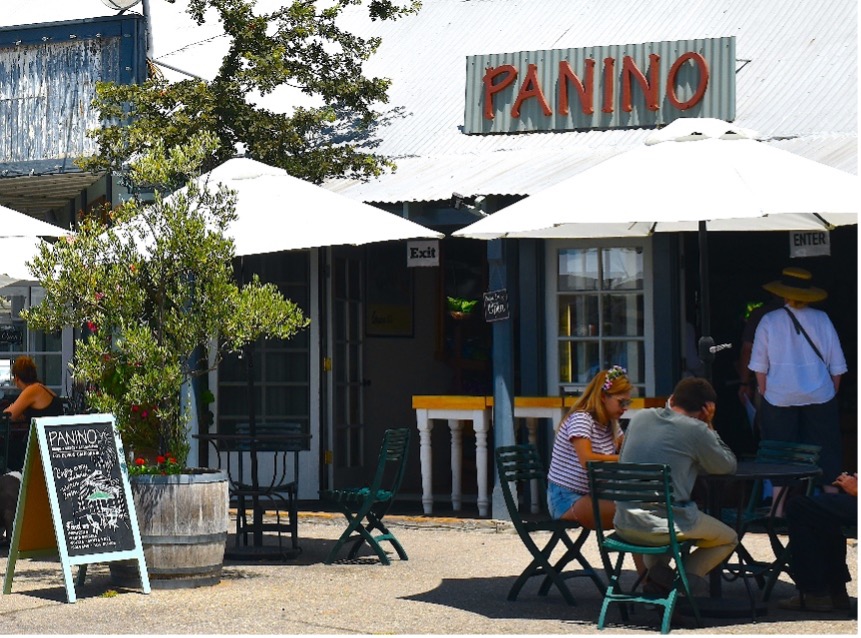 Located at the main square with the flagpole, next to Larner's tasting room. Featuring a great assortment of made to order specialty designer sandwiches, (including several vegetarian choices), a generous selection of salad choices, and on a chilly day-don't forget to ask about the daily soup! Order from the large range of sandwiches or have them customized to your taste.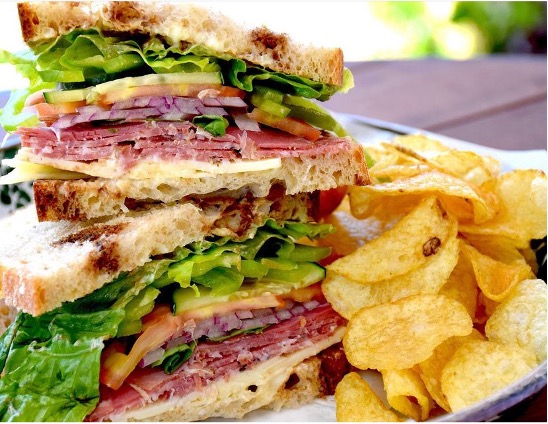 My favorite: The combo of half a curried chicken salad sandwich and and broccoli-cheddar soup. Great for a casual lunch during your wine tasting day, plus people watching!
Trattoria Grappolo in Santa Ynez is simply a small, cozy, informal, laid-back restaurant that will make your mouth water. You'll instantly feel like one of the Familia. My favorites: Wood fired pizza, homemade pasta dishes, you simply can't go wrong with anything. And for dessert, their house made chocolate flourless cake (although my wife says the Tiramisu) Bon Appetito!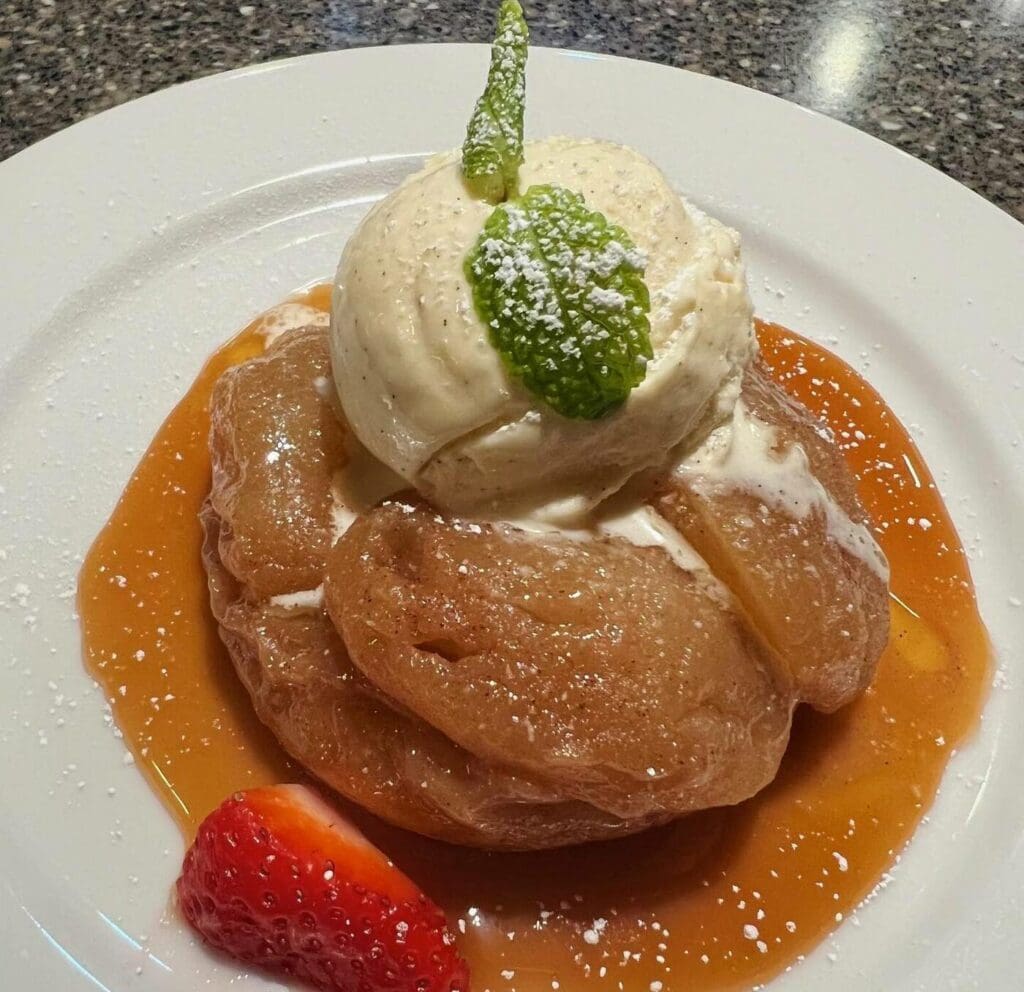 Santa Ynez, Los Olivos, the Lompoc Wine Ghetto, Solvang…. all part of Santa Barbara's Wine Country – check it out for a day, long weekend or mini-vacation. And for a great selection of many places to sleep, eat and explore in Solvang—read Allison Levine's description on this enticing Danish Village.
Enjoy a trip to Santa Barbara's Wine Country. The wines, food, lodging, relaxed pastoral settings, Funky Funk Zone and most of all: The People. That's what this area is all about. Cheers!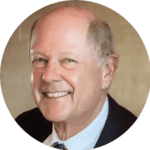 Don Sonderling is a freelance writer covering California's Wine Country lifestyle, and culture. He and his wife are constantly sipping their way from Santa Barbara to Napa, focusing on Paso Robles and the Central Coast, where they have explored for about 25 years. Don has earned his WSET2 (Wine and Spirits Education Trust) certification, has completed the Bourgogne Masterclass through the Napa Valley Wine Academy, and is a member of the LA. Wine Writers.
Focusing on the people and unique experiences to be had, Don's goal is to have people read about California's amazing wine country adventures, seeing it through his eyes, and say: "I want to go there, try that, meet them," and enrich the lives of others as his has been, by exploring California's wine roads.