The rock and roll vintner of Napa's Smith Devereux beats to his own drum. Ian Devereux has been described as both a contrarian vintner and a hopeful romantic. He's also a Jack of Many Trades, including boxing and music. One of his favorite artists is Australian folk singer-songwriter Ziggy Alberts, "His Laps Around the Sun connects with your soul." Interestingly enough, his wine does the same. That's what keeps Ian's toes in both music and wine.
Music is a constant in Ian's life, playing in bands since he was sixteen. Music is his home but, in a past life, Ian wrote about wine and travel for both Lonely Planet and 7×7, a Bay Area magazine. Throughout that era, he hit almost every state in the country in an RV, visiting over eighteen hundred wineries and interviewing winemakers across America.
"It was like going on a million first dates… but never getting to know the person." The more wineries he visited, the fewer places he felt like he knew. The tipping point came during an interview in which he was asked how long he had been writing. When he replied "twelve years," his interviewee couldn't help but wonder… "Wow, that's a long time to be telling other people's stories." Ian couldn't help but agree. It was time to create an adventure all his own.
Got Grapes?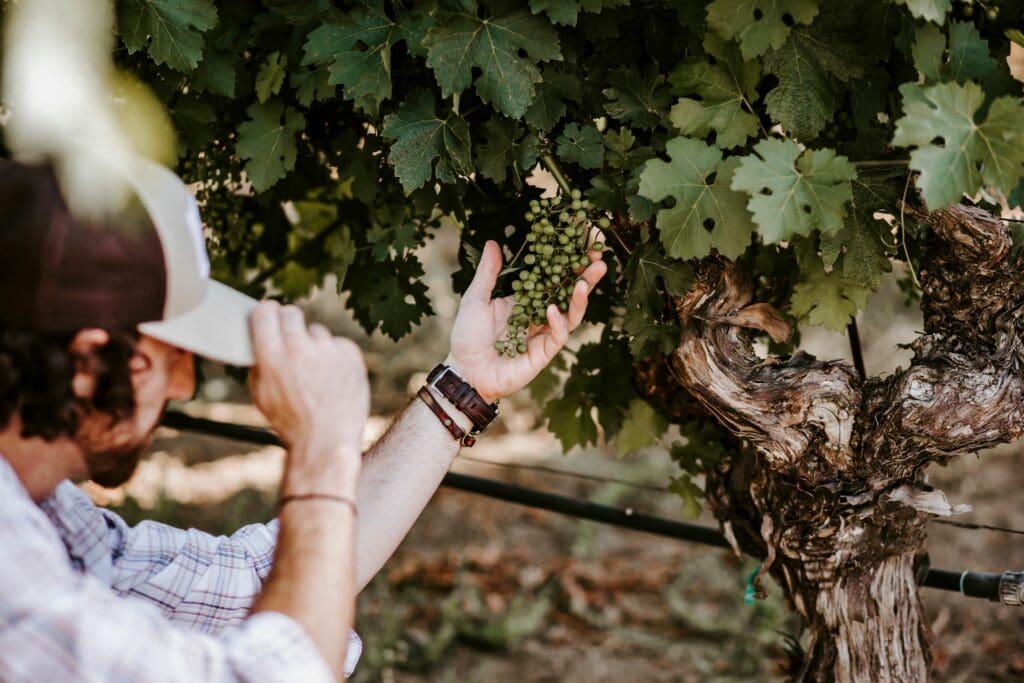 The adventure meant buying his own grapes and starting the winery that would go on to share his name and that of Steve Smith, a wine lover and music industry veteran who was looking to change things up as well. In 2012, Smith-Devereux was born with a focus on community, storytelling, and inclusivity. Their aim has always had a focus on full and complex wines with accessible flavors and no crazy aging required. Wine for the people, and they aren't shy about thanking all of the people who helped make them who they are today, "We couldn't do this without the incredible skill of Steve Patterson, winemaker Brett Adams, and a small group of remarkable people that make it all possible."
In addition to their regular line of wines, they regularly craft what they call "Philanthropy Wines" – collaborations with artists and celebrities that support a variety of charities and foundations. Most recently, Ian collaborated with world-famous comedian and actor Cedric the Entertainer on Zetta, a red wine that embodies the amazing spirit of Cedric's late mother. It's a meaningful and philanthropic vintage with a whole lot of love bottled inside. You can read more about it in Monarch's feature on Zetta right here.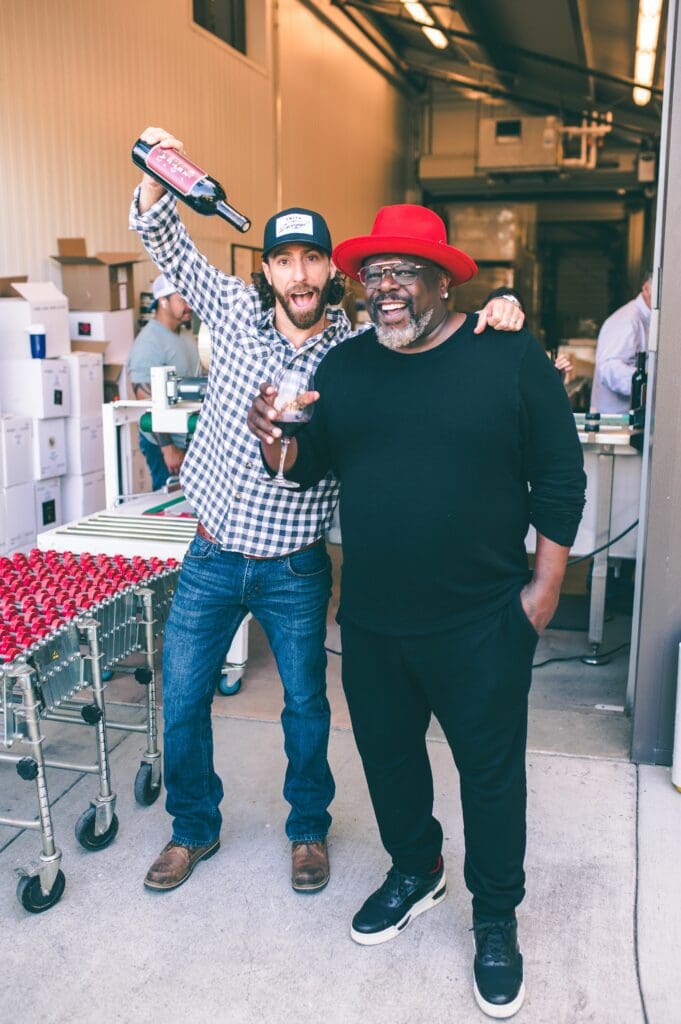 In an unexpected twist during an interview with a vintner, Ian told me that he and Smith Devereux didn't want it to be ALL about the wine, however. They want their work to be about the stories, "Every bottle tells a story. Smith Devereux hopes our bottles become a part of yours." Bottom line: It's not just the wine in the glass. For a guy making wine in one of the most serious – and expensive – wine regions in the world, this is quite the proclamation.
The Unlikely Vintner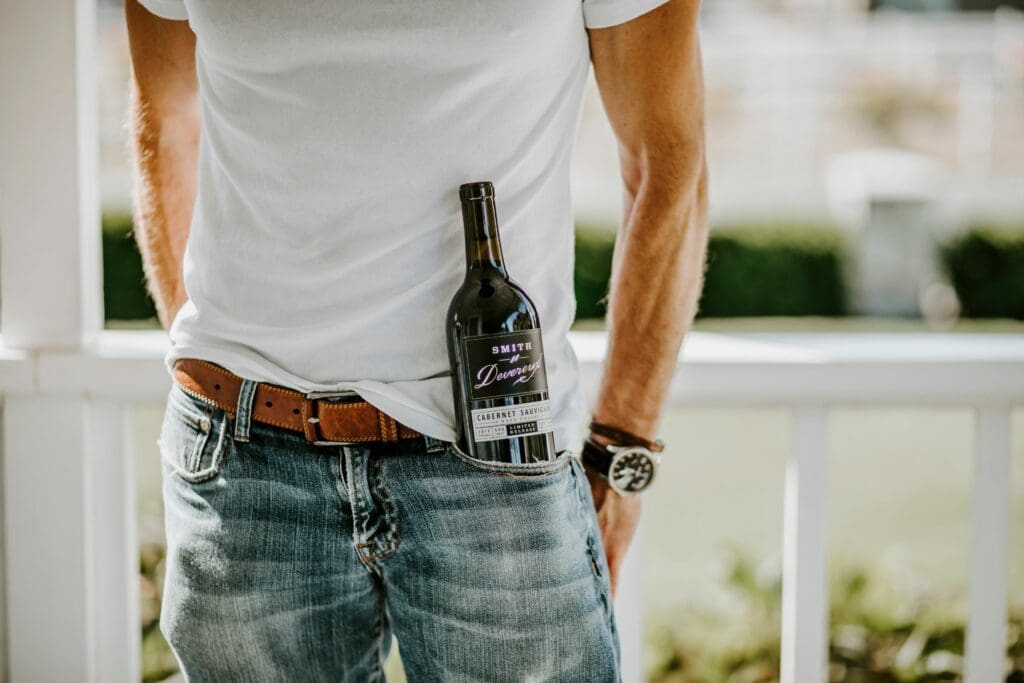 In case you needed more proof that Ian is not like most Napa vintners and proprietors, consider the fact that he personally hosts his guests when they visit the vineyard for a tour. Instead of a tasting, Smith Devereux features the man himself to show them where they create a Cab that consistently earns 95+ points every vintage. It's a single Vineyard Oak Knoll wine, from 25-year-old vines that markets for sixty dollars a bottle. Devereux knows he could sell it for twice that, just like the fact that he could make a twenty dollar wine catering to twenty-somethings by sourcing grapes from Mendocino. Ian has a singular vision all his own, however, with a focus on premium but approachable wines. No vanity packaging here, instead proudly and responsibly featuring the lightest glass possible, no metal capsules, and all recyclable materials.
Ian's fuel is mindfulness, community, and inclusivity. That's not just about the wine in the glass, but every aspect of his life – from his boys (three and seven), his wife (born and raised in Napa!), his boxing, and his music. Ian is multi-faceted and layered. Wine is just one of them. Ian isn't your typical "Napa guy." When I mentioned that, he reminded me that a girl brought him to Napa in the first place… and that who he is – and who he's with – has always meant much more to him than where he is.
Music + Wine = Priceless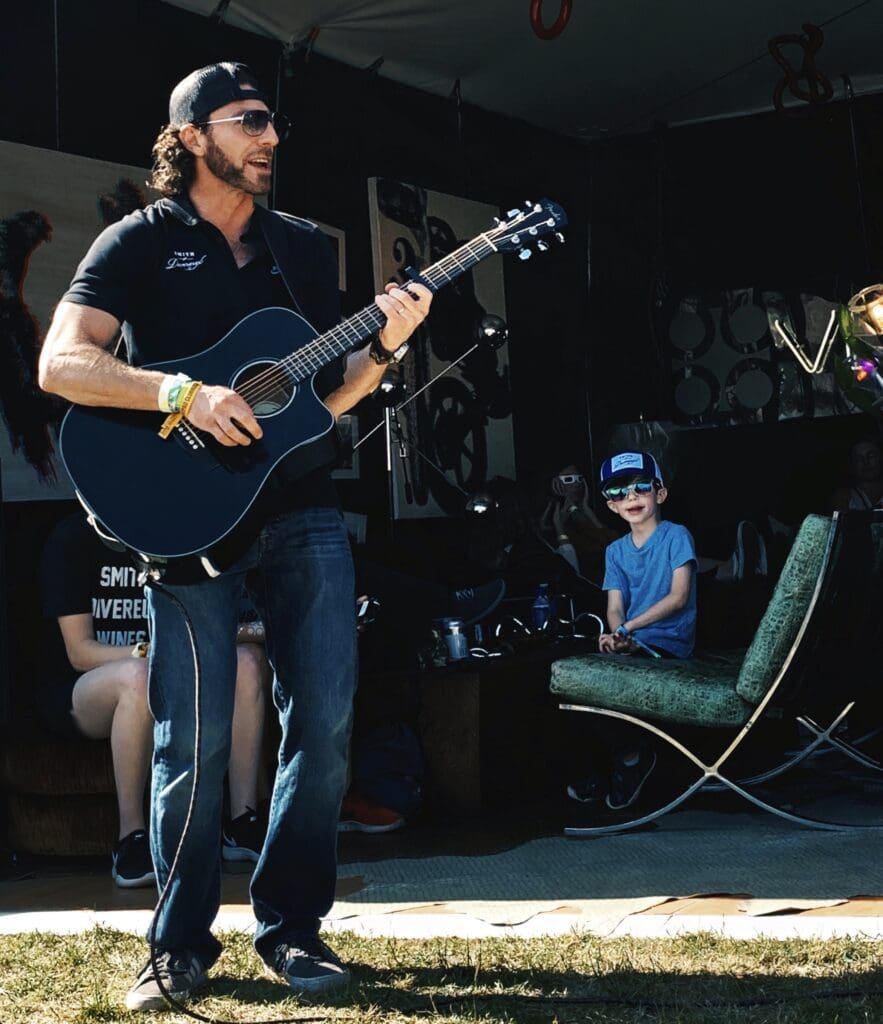 The delights of both music and wine – key elements in Ian's life – are best experienced during times of celebration with others. They tap into your sensory memories and stay with you forever. When asked what music gives him the strongest memories, he was quick to reply, "Going to California by Led Zeppelin. It's the push versus the pull. The tease and the strength versus the softness. There's so much balance in that song. It describes what California is: waves, mountains, a hard state, but also a sweet state." To listen to him talk about the song, one almost forgets that he's talking about music. The description perfectly fits his wines as well – a true dive into the fluidity with which Ian moves between the two.
In regards to pairing his wine with music, I asked him mover about what his "Varietal vibes" tended to be. Where are the lines between wine and music blurred? "I look at music based on the varietal and create the vibe around that. I'm not gonna listen to hardcore music and drink a soft, floral wine. That wouldn't make sense. If I'm listening to Jimi Hendrix? Jammy and fun. I want a spicy Zinfandel. How about Blues with some T Bone Burnett? Give me an Old Vine Zin or Syrah. 90s hip hop? I want something gamey with that game, that funk. Sweatshop Union, a collective of hip hop artists making the world a better place by communicating, makes me think of biodynamic wines. Sometimes I choose things that work well together… and sometimes I choose opposing things to create discord, because sometimes from discord comes amazing harmony. Wine (and music) is a vehicle for these conversations and these emotions."
Whether you're in the mood for the complexities of discord or the delicious allure of total harmony, Smith Devereux is a place that has a bottle just for you. Monarch, of course, celebrates both – and always loves finding winemaker as accomplished in creating that variety. One need look no further than Ian Devereux and his vibrant collection of truly stunning wines.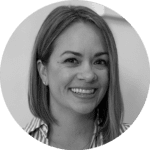 Brianne Cohen is the principal in a lifestyle brand and business based out of Los Angeles. She has been producing events and weddings for over 10 years in Los Angeles and San Francisco. To complement the event and wedding arm of her business, she added her love of wine and offers her services as a wine educator, writer, and consultant to inspire people of all ages. Since COVID hit, Brianne has educated and entertained hundreds of people through her "Virtual Vino" online wine classes, both public and private. Brianne regularly judges at the International Wine & Spirits Competition and the International Wine Challenge in London. She also completed the entire curriculum with the Wine & Spirits Education Trust and traveled to London in January 2019 in order to receive her Diploma certificate, which is one of the most coveted and difficult wine certifications. She also holds a Master of Business Administration from Loyola Marymount University and currently blogs at www.BrianneCohen.com.