For urban-dwelling New Yorkers, The Hamptons is the place to escape the hustle and bustle of city life – and its delights go far beyond the summer season. Located approximately 90 miles east from Manhattan, this charming string of towns is home to some of the state's most exciting restaurants, beaches, and places to drink – as well as some of the country's priciest real estate. However, experiencing the delights of The Hamptons is as easy as kicking back, hopping a Jitney, and choosing which village to explore, no mansion required. Ready to plan your sun-drenched escape? Check out our favorite go-to spots "Out East" here.
Where to Drink in the Hamptons New York
Where to Eat in the Hamptons New York
Where to Stay in the Hamptons New York

DRINK
45 Main St #3012, Sag Harbor, NY 11963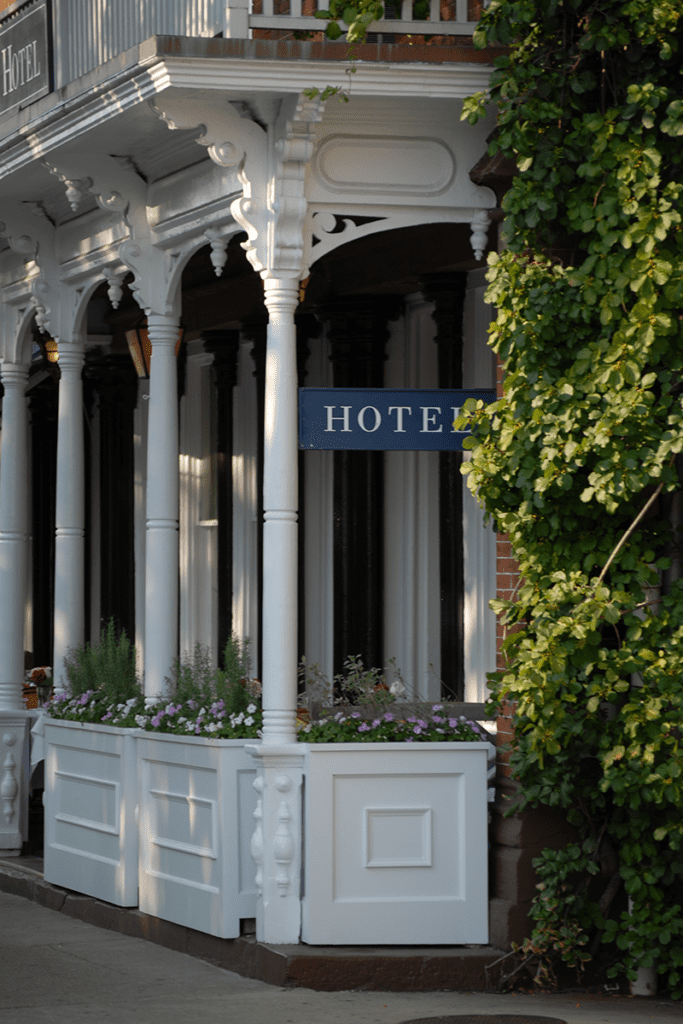 While The Hamptons isn't necessarily known as a wine destination, American Hotel will have you thinking otherwise. This Sag Harbor-based hotel's restaurant certainly boasts the best wine list Out East, featuring classic (and well-priced) hits from Burgundy, Bordeaux, and beyond. Grab a seat at the bar or get a larger group together around a table and indulge in the delights of this institution's Bible-like list, paired with the restaurant's award-winning menu items.
2167 Montauk Hwy, Montauk, NY 11954
For outdoor summer vibes, fresh seafood, and tasty wine, beer, and cocktails, head to Morty's Oyster Stand. Located between Amagansett and Montauk, this seafood-heavy joint offers a rotating list of wines by the glass, as well as seasonal cocktails, local beers, and more. Grab a glass with a dozen freshly shucked oysters or seafood tower and live out your summer dreams – we also highly recommend the joint's lobster roll.
1927 Scuttle Hole Rd, Bridgehampton, NY 11932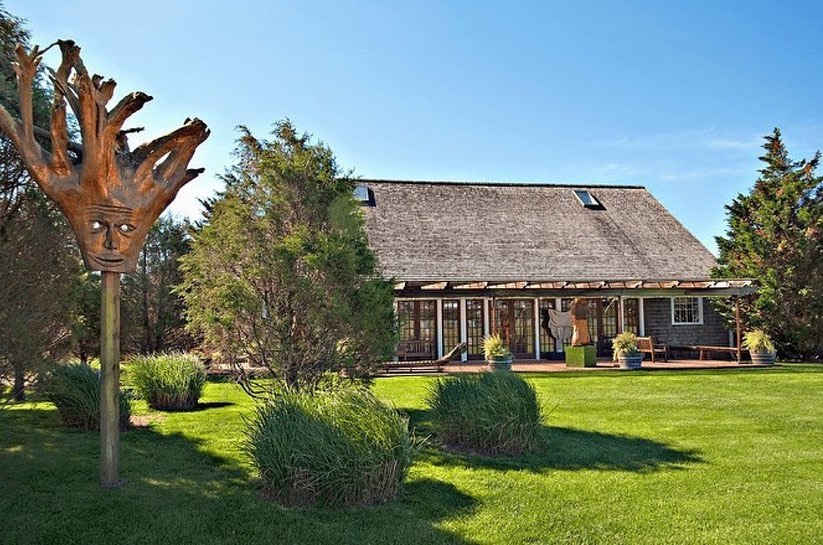 While the majority of Long Island's wineries are located on the North Fork, a few small wineries call The Hamptons home. As much as we love all of the South Fork-based wineries, Channing Daughters is definitely the most interesting. Based in Bridgehampton, this local gem produces a variety of unique wines crafted in red, white, rosé, and orange styles, both in still and sparkling formats. Whether classic varietal Chardonnay or Tocai-based pét-nat is more your thing, Channing has something to offer every palate preference out there. Stop by the tasting room, indulge in a flight, and grab a few of your favorites to take home.
183 Edgemere St, Montauk, NY 11954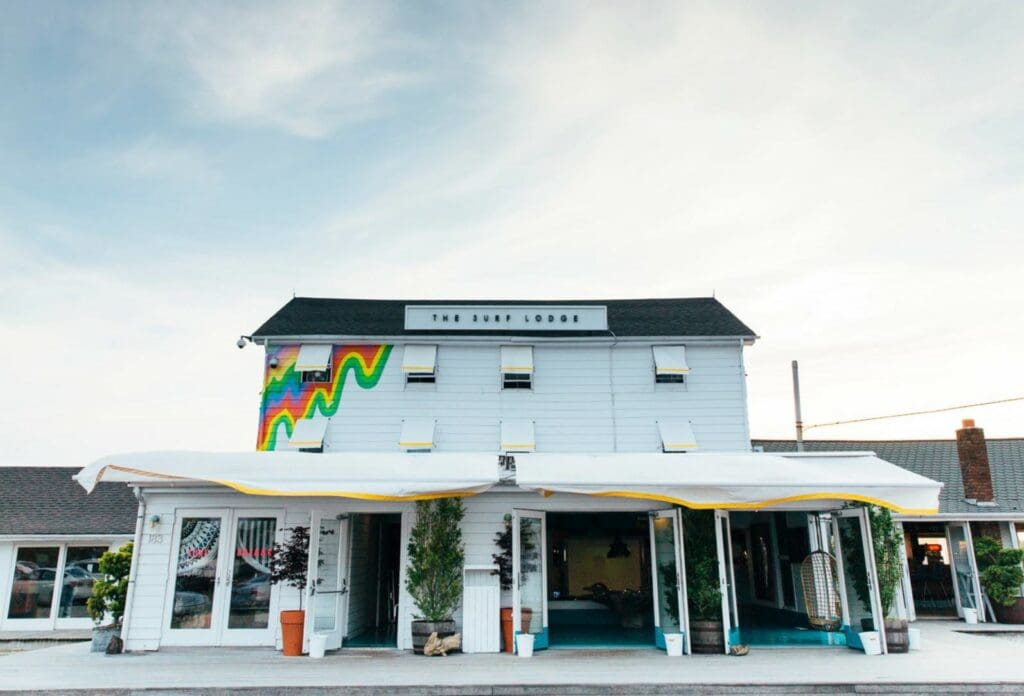 The Hamptons is undoubtedly the heart of New York's summer party scene, and there ain't no party like a Surf Lodge party. Located on Edgemere Street, this Montauk-based institution is best known for its live music, handcrafted mixed drinks, and massive outdoor space – perfect for drinking and dancing the night away. The spot also provides nightly accommodations and seafood-inspired pub grub, perfect for soaking up the copious amount of endlessly flowing booze.
EAT
1020 Montauk Hwy, Water Mill, NY 11976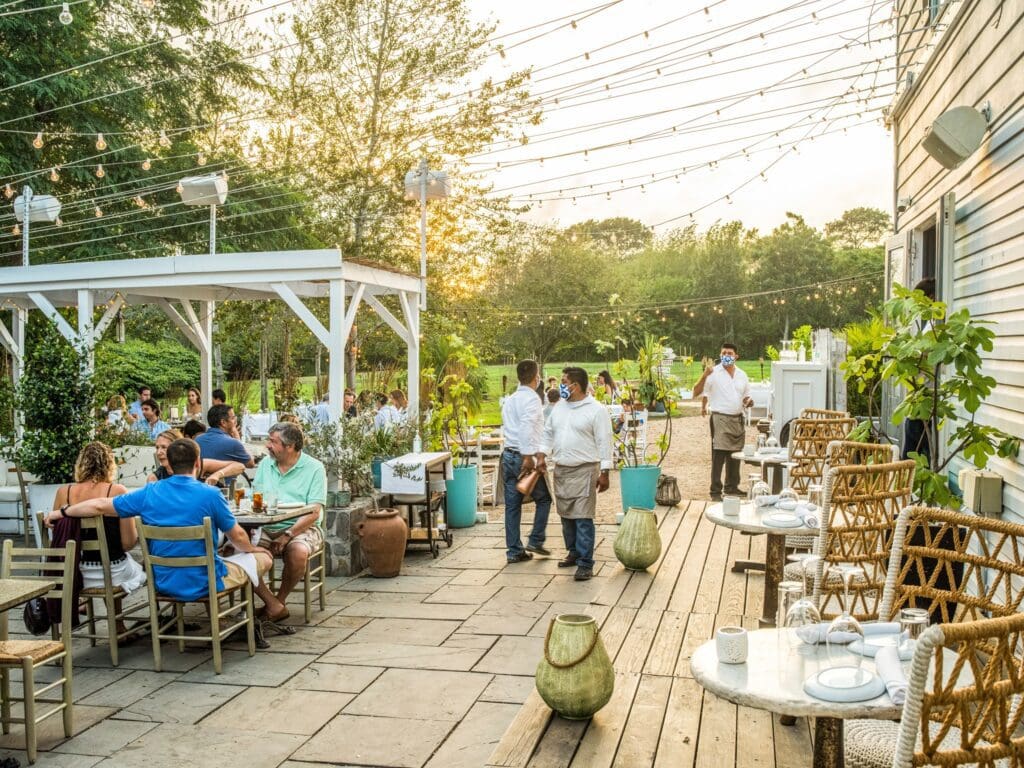 Located in East Hampton, Calissa is a Mediterranean-inspired restaurant focused on Greek fare, fresh seafood, and tasty mezze. However, beyond its bright and flavorful cuisine, the restaurant is also known for its live music Thursdays and DJ sets on Fridays and Saturdays – think of it like dinner and a show, but with much more of a party vibe. Grab a table, enjoy a home-cooked meal, then get ready for a club-like dance party. Bachelorette parties and wedding celebrations welcome (inquire here).
28 Maidstone Park Rd, East Hampton, NY 11937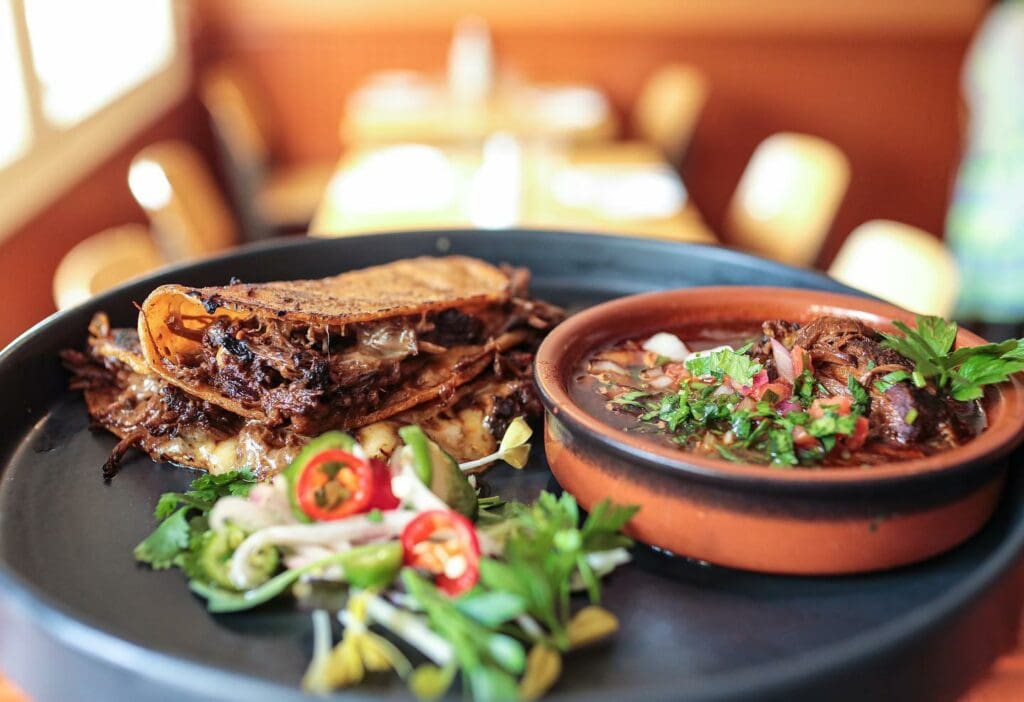 Although slightly off the beaten path, Rita Cantina is absolutely not to be missed. Designed and built by Adam Miller, this new-to-the-scene Mexican joint serves up flavorful, modern cuisine produced from locally-sourced ingredients. The kitchen is spearheaded by Chef Eric Miller, with menu highlights including fresh ceviche, lamb barbacoa tacos, Oaxacan fried chicken, and more. Rita Cantina also features an extensive, agave-heavy bar program, also spearheaded by Miller, who's eager to share his passion for mezcal with equally excited bar patrons. Grab an Uber and head to this Springs of East Hampton spot immediately.
65 Tuthill Rd, Montauk, NY 11954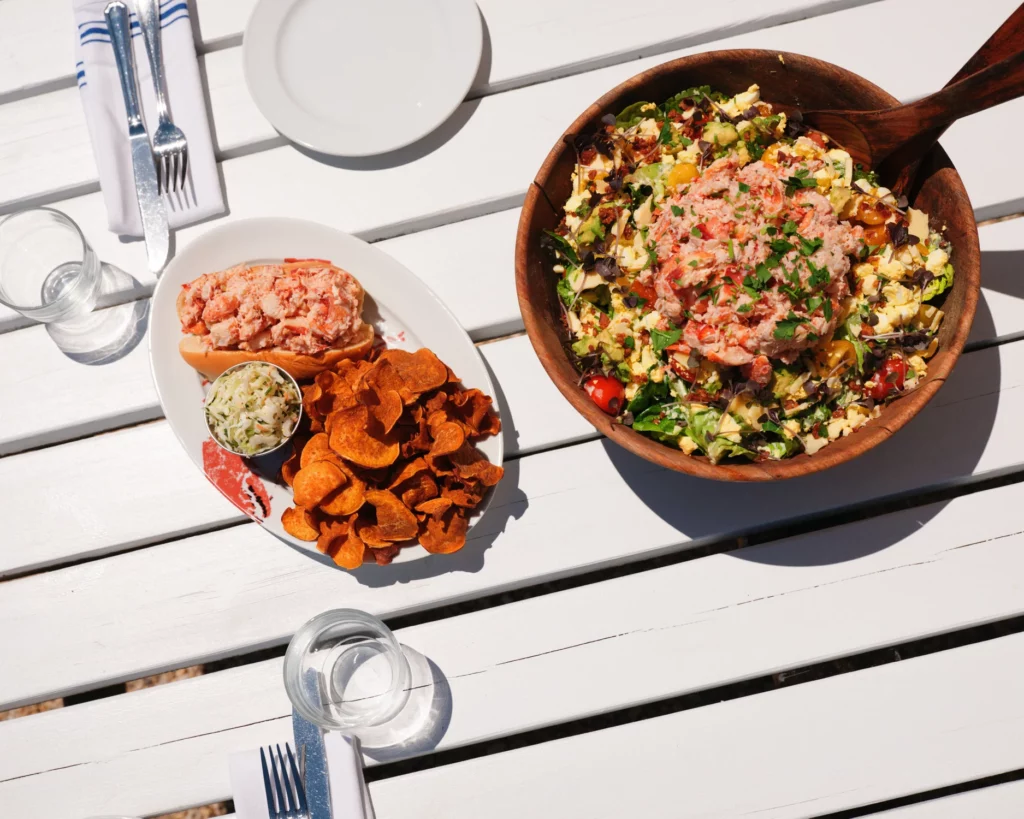 While Rita Cantina is the hot new place in town, Duryea's is the legendary classic that is equally not to be missed. Known for its epic lobster rolls, massive waterfront patio, and see-and-be-seen type atmosphere, this buzzy Montauk-based restaurant has been serving up traditional coastal fare for over 80 years. As much as we feel that this spot is not to be missed, we must warn you – be prepared to wait for a table. Wine in a flask, anyone?
STAY
Note: While the majority of Hamptons goers tend to rent houses or stay with friends, there are plenty of excellent accommodations to be found across the entire area, from Bridgehampton to East Hampton all the way out to Montauk. Check out a few of our favorites here:
1 Bridgehampton-Sag Harbor Turnpike, Bridgehampton, NY 11932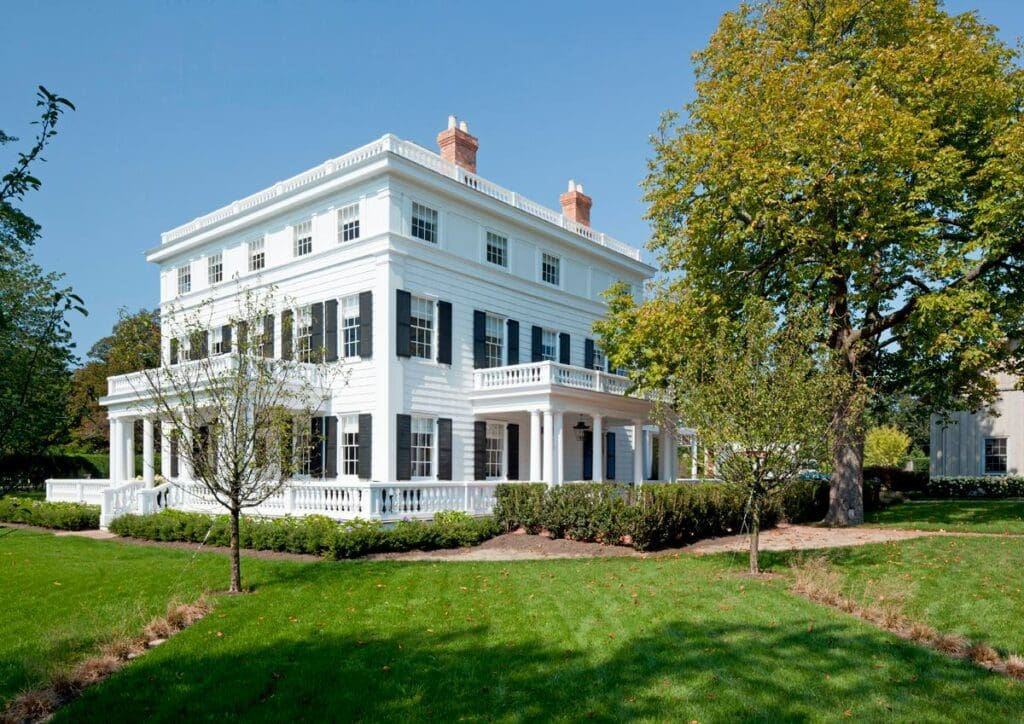 For Hamptons-bound travelers looking for a place to lay their head, Topping Rose House is the cream of the crop. Based in the town of Bridgehampton, this 19th-century mansion has been reformed into a luxury, bed-and-breakfast style hotel, equipped with massive beds, swimming pool, and on-site restaurant – spearheaded by the Jean-Georges team, no less. Best of all, access to the town's main street is just steps from the hotel's front door. For cozy, high-end vibes in one of the best locations Out East, look no further than this benchmark hotel.
45 Main St #3012, Sag Harbor, NY 11963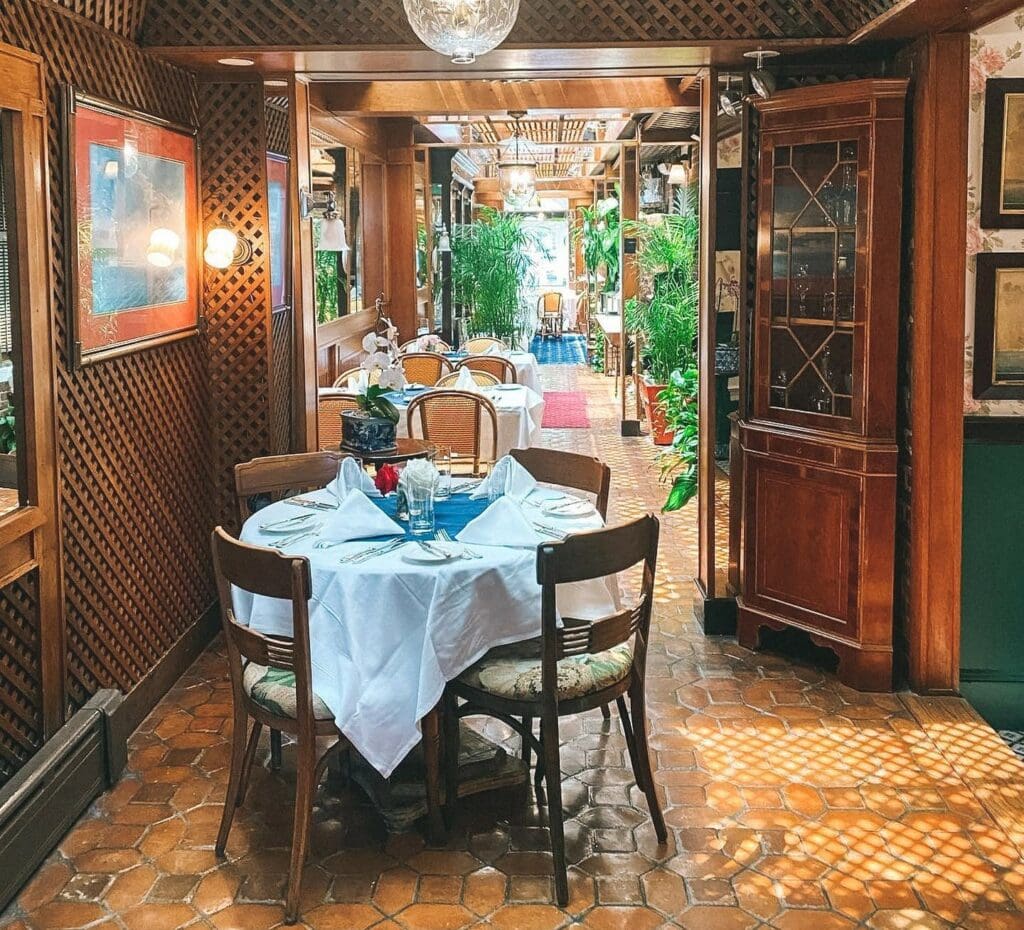 Wine lovers, you're in luck. Remember the Bible-like bottle list above? You can also stay in the hotel attached to its home. Located in Sag Harbor, this upscale accommodation is located just a three-minute walk from the town's main street, just steps away from the water's edge. Enjoy on-site dining, flat-screen TVs, and complimentary breakfast. However, the hotel boasts just eight rooms – book as early as you can!
44 S Elmwood Ave, Montauk, NY 11954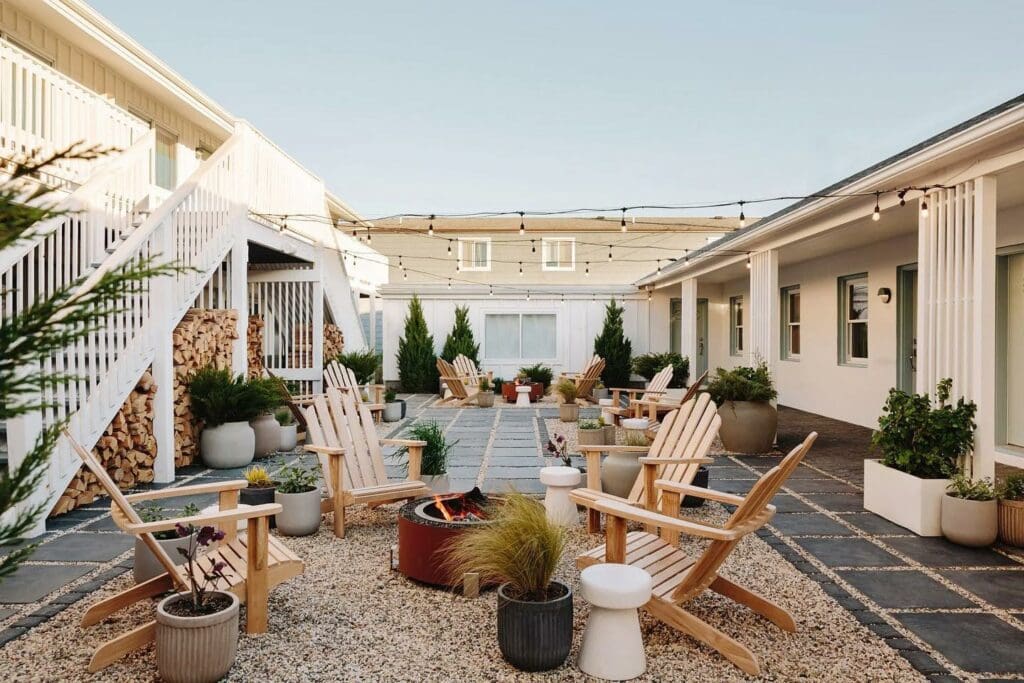 For oceanside, budget-friendly accommodations, look no further than Daunt's Albatross Motel. Contrary to the higher-end establishments above, this Montauk-based hotel offers simple rooms and an all-around chill ambiance, equipped with an on-site pool, café, and complimentary WiFi. The town's bakeries, SoulCycle location, and eponymous brewery are all within walking distance from the accommodation's front door, and on-site parking is available. For beachy, surf-inspired vibes that won't break the bank, this is your place to stay.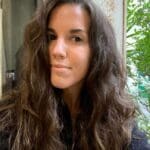 Vicki completed her Bachelor's degree at CUNY Hunter College with a double major in French Language and Italian Language, along with a minor in English and additional studies in Spanish and Polish. Her wine industry career began at Sud de France Développement in Manhattan, followed by a Wine Consultant/Buyer position at Quality House Wines. She went on to work full-time as a staff writer for VinePair.com from September 2016 – July 2017. She now freelances full-time; her work regularly appears in Food & Wine, Wine-Searcher, Beverage Media, Matador Network, Wine Enthusiast, and more.