A BOUTIQUE WINERY WHERE EACH VINTAGE WRITES ITS OWN STORY
Creating a wine that starts as a shared vision is challenging, but when you find the right people and take it step by step, you realize your dream is within reach. For Unwritten Wines this dream was building a boutique winery, where each vintage would capture a unique moment in time.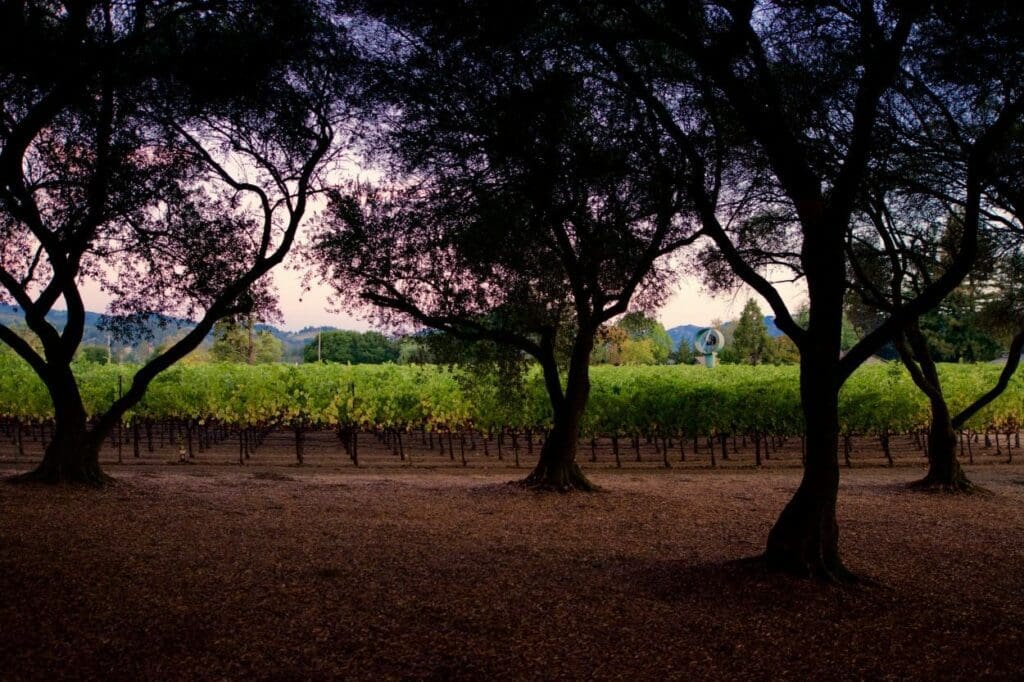 Our paths as innovators in the tech world brought us together, but our shared love of Napa Cabernet inspired us to set out on a new journey. Where tech is about precision, this project was all about passion. It is said your true purpose lies at the intersection of your strengths, what brings you joy, and where you can contribute the greatest value. It was at this intersection that we found each other and decided to pursue our passion by making a wine that embodied our collective admiration for Napa.
IT TAKES A VILLAGE
Have you ever sat around a table with your friends enthusiastically brainstorming about starting your own business? Us too. When you love something, you're compelled to create your very own adaptation of it for others to enjoy. In sharing a passion with like minded friends you trust, you foster confidence that together you can overcome the challenges that will inevitably lie ahead. Our combined decades of experience in Silicon Valley fueled our fearless start-up mentality and cemented our expectations at nothing short of perfection. One misplaced punctuation mark in a line of code could crash an entire system, a theory we knew would translate over to winemaking. In order to create a wine we could be proud of, this undertaking had to operate like a start-up. If we were going to embark on an after-hour's passion project, we needed a solid plan and the right partners. Like all dreams it was grand, but once we broke it down, we started to envision its success. It was time to start building and we were ready to get our hands dirty. We like to think of the grapes we source as the author of our story, guided by soil, weather, and a myriad of vintage variations. You won't find us blending numerous vintages in order to achieve a consistent 'house style' year over year. In fact, our mission is quite the opposite. The primary focus for Unwritten Wines was allowing each vintage to author its own story. We didn't want to heavy handily write the stories of these wines but let them unfold through mother nature. In order to do this, we had to find the perfect winemaker, who could shape our Cabernet Sauvignon grapes into an elegant and complex wine that spoke for itself. Acclaimed winemaker, Mark Porembski, is known throughout Napa Valley for his beautiful portfolio of wines. In using a variety of bespoke low intervention techniques, he enables us to showcase each vintage in its purest form.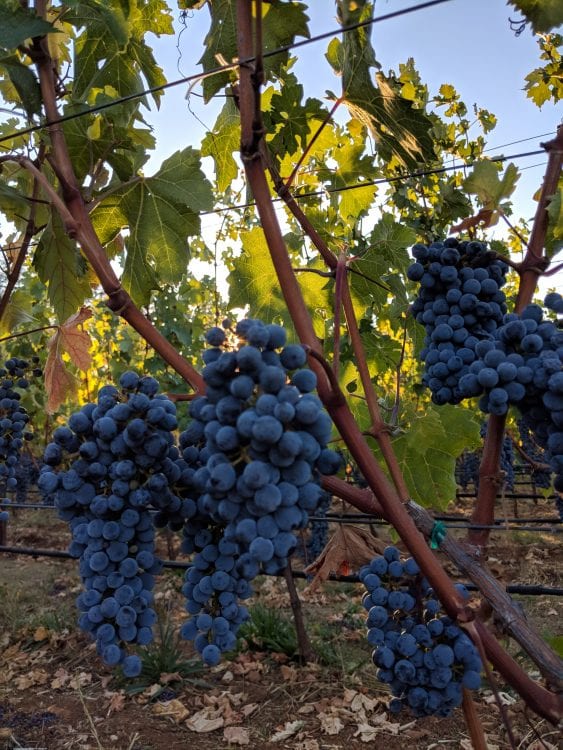 CHAPTERS
The Unwritten debut was 2014, a year with a common California weather pattern, drought, which in moderation can be a vintner's gift. In order to produce quality wine, you need the grapes to struggle. If they have access to an abundance of water, they'll become bloated, and lose flavour concentration. Thanks to this natural regulation of water, and even temperatures throughout the summer, this vintage artfully showcased the purity of the fruit. We produced just 50 cases and hand-dipped the bottles in wax alongside our family and friends. 2015 revealed the true 20-year ageing potential of these wines we were creating. For a wine to have aging potential it needs bold primary fruit flavours, which jump out of the glass here as blackberry, cassis, and black currant. You also need acidity and tannins, that will stand bright and firm over time while continuing to evolve via the subtle oxidation that naturally occurs as the wine ages. This vintage also saw small additions of Petit Verdot and Cabernet Franc, which is apparent in its cashmere-like texture. The 2016 vintage was "a study in elegance" according to William Sherer, Master Sommelier. "Many wineries claim that their wines emulate the incredible Napa Valley Cabernets of the 1970s; this wine achieves that style". In setting out to make a category of wine that holds a high-status reputation, this acclimation was an indicator that we achieved what we set out in doing. In addition to fruit, body, and perfectly integrated tannins, this vintage showcased a whole new dimension of the earth by means of tobacco leaf, forest floor, and iron/clay minerality reflective of the Lewelling Ranch soil the grapes originated from. Where the majority of our fruit had been sourced from St. Helena AVA (American Viticulture Area) up until this point, in 2017 we were fortunate to gain coveted access to Cabernet Sauvignon grapes from the Oakville AVA. This was a privilege gained through years of relationship building and networking. Based on our humble beginnings, we always knew we weren't going to simply 'buy' our way into this industry, people and relationships mattered above all else. Oakville is one of California's most prestigious viticulture areas, with an acre of land selling for upwards of a million dollars. It's located in the center of the Valley, nestled between the Vaca and Mayacamus Mountains. A notable claim to fame is its "red dirt", an iron-rich mix of clay, sand, and silt. We found these grapes married perfectly with our St. Helena fruit and produced a young, fresh Cab that was accessible now but had the complexity to evolve into a truly epic wine. Upon raising a glass you're greeted by comforting earthiness and baking spices, followed by succulent blackberry, black currant jam, coffee, black liquorice, and pecan. You get the best of both worlds with this vintage, its silky tannins make it pleasurable to enjoy young and fresh, while its fruit and acidity undoubtedly prove it will be astounding 20 years from now.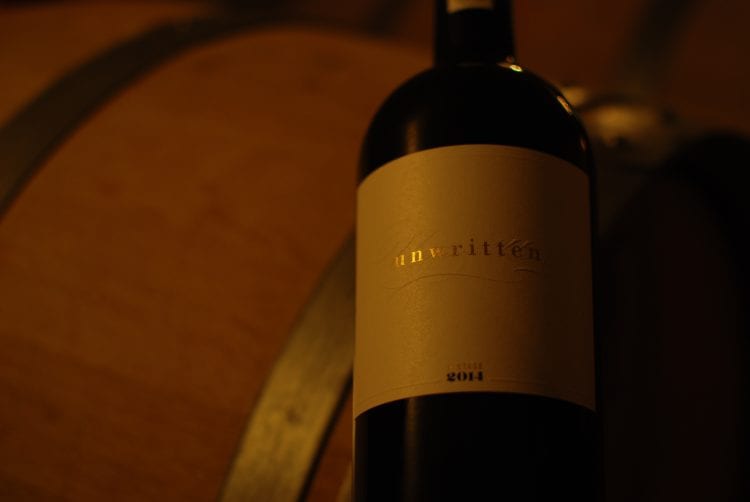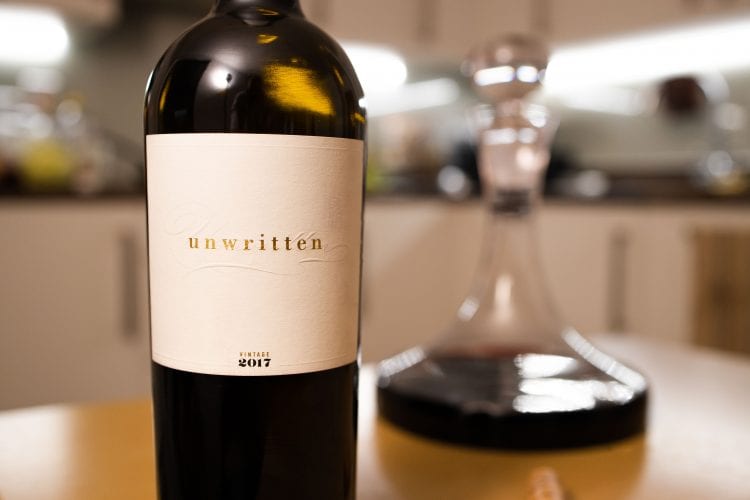 THE UNWRITTEN FUTURE
Much like how our vintages have evolved and changed over time, our business has as well. 20 cases carrying the 2016 & 2017 Unwritten Cabernet Sauvignon are making their way across the Atlantic for a Spring landing in London, as we go International for the first time. We hope this story of grassroots collaboration inspires you to pick up a bottle of our wine, gather around a table with your friends, and chart out the course for turning your shared dream into a reality.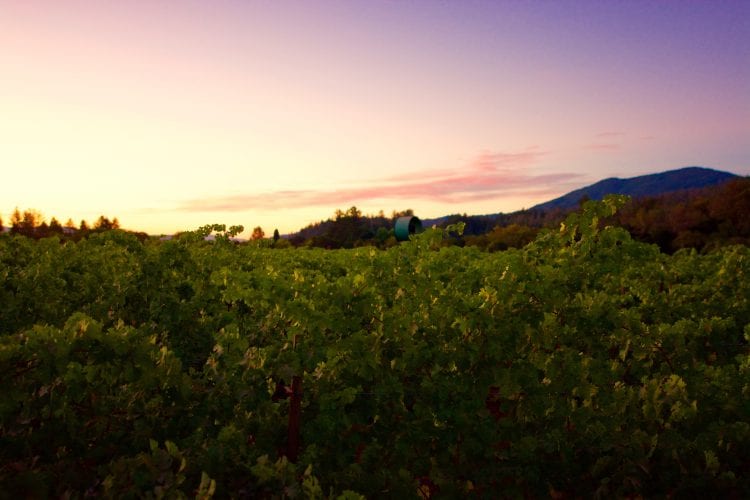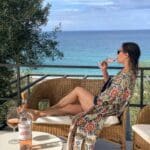 Lucy Spain is an International Wine Professional currently based in London, with certifications from the American Sommelier Association, and a WSET Level 3 Award in Wines. Her experience acting and writing as a proud member of the Screen Actors Guild, as well as 10 years in Media Technology, make her uniquely qualified to present wine in a fresh way. She focuses on fostering diversity, equity, and inclusion in the industry, and uses her background in tech to look at the ancient art of winemaking through a modern lens. You can find her work at lucyspain.com, and say hello on Instagram