Spring is in the air! Flowers are blooming, and the earth is turning as we get closer to the glorious months of summer. This change in the season is prime-time for exploring more of what the wine world offers. Rather than sticking to the same old favourites, changing up the wines we drink is an opportunity to expand your wine lexicon and try new productions worldwide.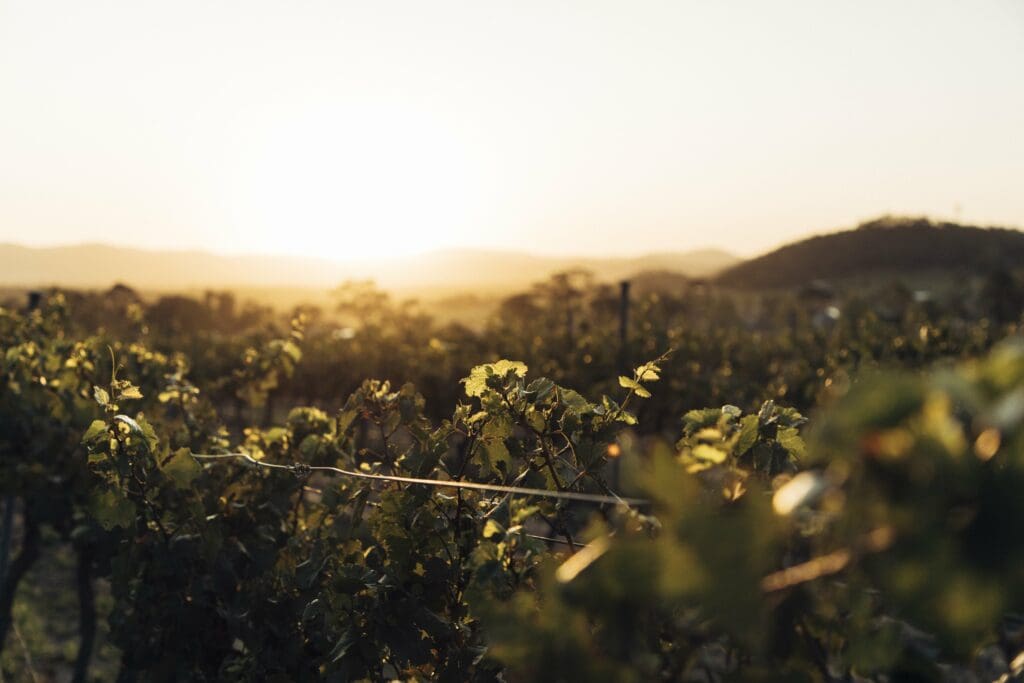 While the winemaking country of Australia might still be in the throes of winter in the southern hemisphere, their delicious, refreshing and vibrant white, rosé and sparkling wines are ideal for all of us northward that are shaking off the cold weather of winter. Australia is a place that makes incredible and notable wines that expand beyond their powerful red productions. The country's diversity of regions creates a dazzling array of wines in vogue for the season. From picnic-ready to bright and bubbly, all the way to ultra-premium productions, and even wines that strike the perfect balance needed to sum up spring perfectly in the glass.
The thing about Australia is that it is a massive country. For context, pretty much all of Europe fits into its landmass. Other than being large in size, Australia is geologically ancient, with an incredible level of terroir diversity. The country's winemaking history dates back to the 1700s, and they have some of the oldest soils in the world dating back far further. Vast and with wine regions stretching from coast to coast, climates also vary in the land of Oz. With alpine zones in the southeast and Tasmania, Mediterranean areas in the southwest, tropical environments in Queensland and southern regions heavily influenced by the stormy Southern Ocean, this variability in terroir begs the question: What are the best winemaking regions in Australia for spring-forward wines?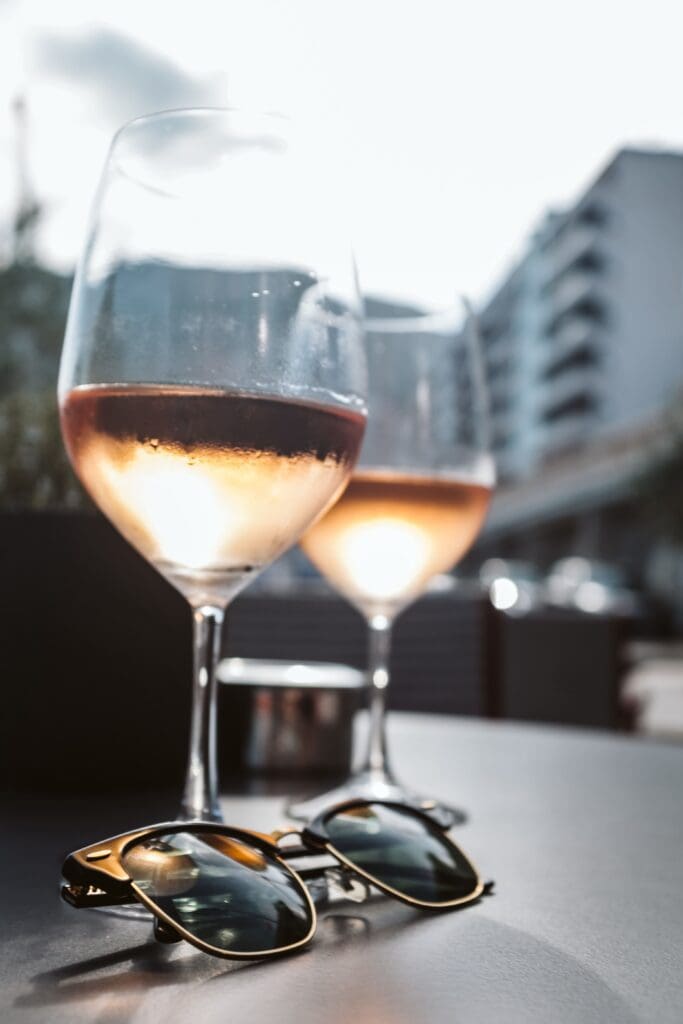 A Glance At Top Regions For Spring-Forward Wines From Coast to Coast
There are vineyards planted across the country, but they are concentrated in the Southeast and Southwest, in the states of Western Australia, South Australia, Victoria, New South Wales, Queensland and Tasmania. Together they boast more than 100 different grape varieties and 65 different wine subregions combined!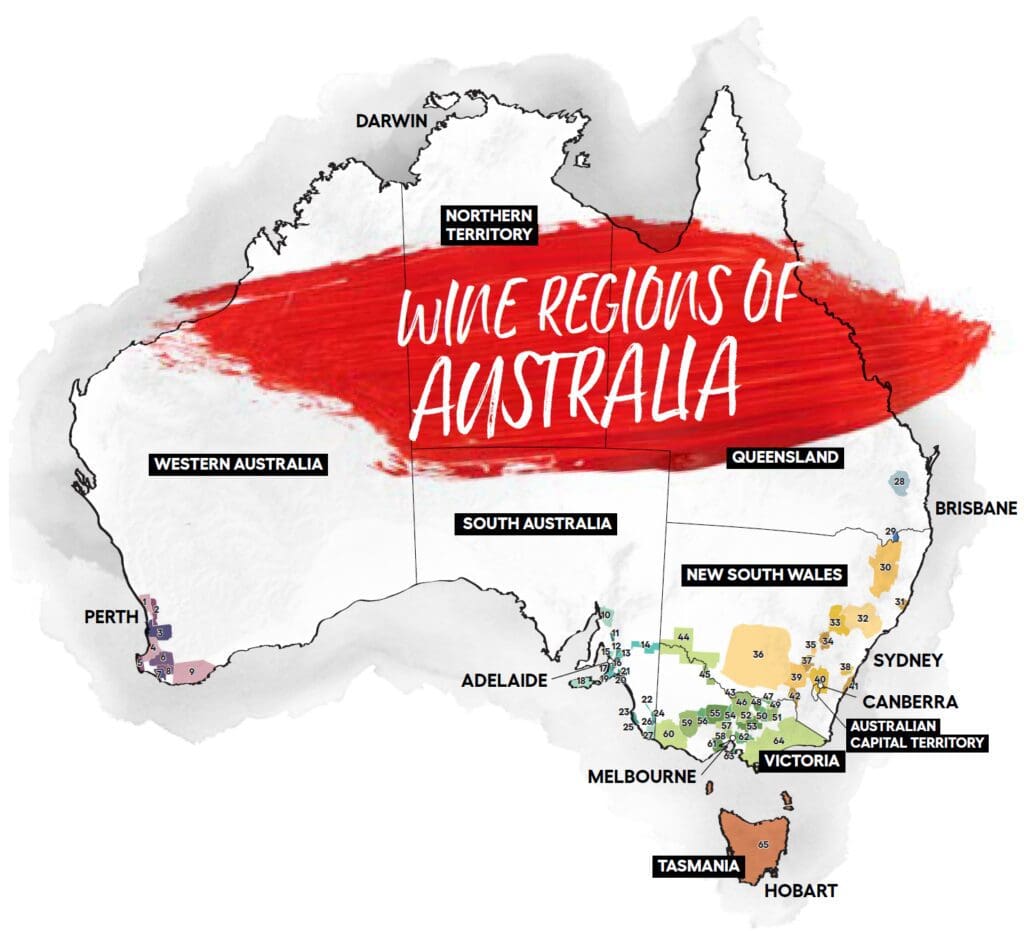 Western Australia has its wine regions concentrated around the city of Perth. A maritime area known for its limestone soils and coastal vineyards, the winemaking regions of Western Australia are boarded on the state's inland side by the Darling Scarp mountain ranges. This spring, keep an eye out for wines made in Margaret River, Swan District, and Manjimup. Chardonnay is a must-try. Along with Chenin Blanc, Sauvignon Blanc, Verdelho and SBS (Semillon and Sauvignon Blanc) Blends. And if Rosé is the vibe you are in for, the west is known for its light and fruity Cabernet Sauvignon Rosés.
South Australia is the country's historic home of wine culture. Here is where you can also find the historic winemaking region of Barossa. Landscapes are marked by dramatic coastlines, lush hillsides and inland areas with river or mountainous influencers on terroir. South Australia puts its own spin on Chardonnay ranging from oaked numbers that can rival production in California to crisp styles more attuned to the Chablis style of Chard. Sauvignon Blanc, Viognier, Grüner Veltliner, Riesling, and a wide array of bubbly Sparkling Wines from Traditional Method to Charmat styles are made in this southern region. The best regions to find ideal wines for the season are the Adelaide Hills, Coonawarra, Clare Valley, McLaren Vale and Eden Valley.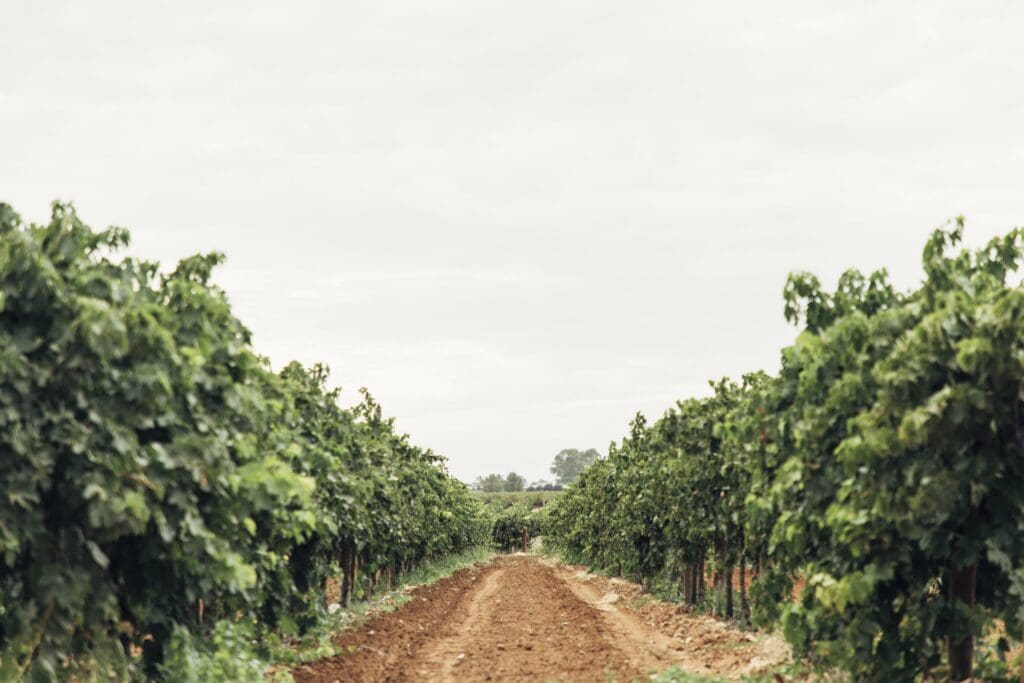 Encompassing the land that expands out from the city of Melbourne is the state of Victoria. Within Victoria, there are more wine regions, innovative wineries, and distinct climates than any other state in the country. This spring, be on the lookout for productions made in the Yarra Valley, Mornington Peninsula, and Alpine Valley. The Yarra Valley and Mornington Peninsula show off their full capabilities with wines from Chardonnay and Pinot Noir (both in Red and Rosé styles) and fuller production made from Cabernet Sauvignon and Shiraz. But in a region of such innovation, Victoria is also the place to find Australian Prosecco and delicious white wines from Italian grapes.
New South Wales is synonymous with premier productions of Semillon. Semillon white wines are some of the first notable wines the country was known for, made in the Hunter Valley. Today, New South Wales has come into its own with elegant Chardonnay and Italian grape Rosé wines from Mudgee, beautiful Gewurztraminers from the New England region, and Sauvignon Blancs from the lesser known subregion of Orange.
Tasmania is the answer to Australia's love of sparkling wine. The island is one large winemaking region and is responsible for 40% of all the sparkling wines made in the country. Sparklers here are made in the traditional method, just like champagne, and use similar grapes too. Spring is more fun when enjoying a glass of bubbles on a sunny day.
Spring Worthy Wines to Explore From South Australia

South Australia is the historic heart of Australian wine, home to some of the most famous regions, historic estates and oldest vines in the country. A younger generation of creative makers in South Australia is at the forefront of alternative winemaking trends. Emerging varieties are thriving and wine styles ranging from edgy to elegant are helping to define modern Australian wine. While South Australia is known for its rich, full-bodied red wines, white and rosé styles are not void from the region. Making as big a mark on Aussie wine lovers as their red wine counterparts.
Tasting the Adelaide Hills, Zonte's Footstep Excalibur Sauvignon Blanc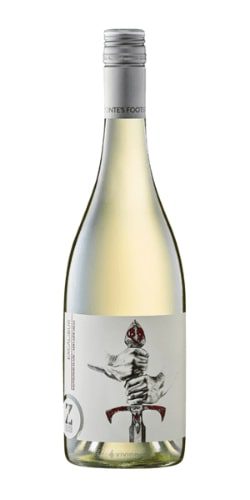 Just a 20-minute drive east of the city of Adelaide is the region of Adelaide Hills. One of Australia's coolest and most elevated regions, the Adelaide Hills has a steep terrain with an array of valley microclimates.
Vineyards sit on rolling hillsides and are known for making delicious wines from cool climate white grapes, like Sauvignon Blanc.
Zontes's Footstep is a winery born from the mind of Canadian XPAT Brad Rey. Uprooting his life for the love of wine, Rey moved to Australia to study wine in the eastern regions of New South Wales and never left. Started by a group of friends, the winery takes its name from the history of its vineyards. Formerly planted with Zante currants, hence the name.
The Excalibur Sauvignon Blanc is an Adelaide Hills production, with grapes from the Woodside sub-region. Fresh, lively and filled with quaffable aromas of grapefruit, elderflower, passionfruit, citrus blossoms, green apples, gooseberry and black currant leaf. The wine has the trademark Sauvignon Blanc racing acidity on the palate with a mineral-driven finish.
McLaren Vale's Take On Viognier with d'Arenberg The Hermit Crab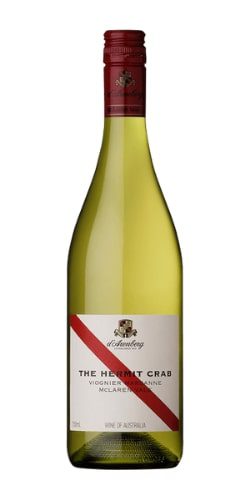 Tucked between white sand beaches and the Mounty Lofty Ranges, McLaren Vale holds the title of South Australia's first wine region.
One of the most geologically diverse regions globally. The winemaking culture of the region is focused on sustainability and environmentally conscious winemaking. 
Known for its iconic cube-shaped tasting room, d'Arenberg Winery has deep roots in the region of McLaren Vale. Founded in 1912, the Organic and Biodynamic certified winery is a founding member of Australia's First Families of Wine.
The Hermit Crab Viognier/Marsanne is a blend of 61% Viognier and 39% Marsanne. Made through a mix of winemaking styles, including natural fermentation and a portion aged in oak. The name, The Hermit Crab, Hermit is an abbreviation of the French region of Hermitage, where the Marsanne grape variety dominates, and part of the Rhone Valley, which Viognier too calls home. The crab reference is for the fossilized shellfish that make up the soils of the McLaren Vale region. This wine delivered bold aromas of tropical flowers, pineapple, papaya, white nectarine, stone fruits, and a hint of ginger. Followed by a palate that is powerful, fresh and very memorable.
Chardonnay The Coonawarra Way By Wynns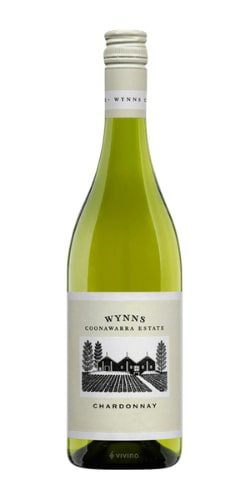 Coonawarra is home to fabulous premium wines. A small region with a big reputation, its character is built on a unique terroir.
Red earth soils called Terra Rossa bring a specific regional terroir into the glass and make age-worthy wines. 
Coonawarra is a region that is top of mind when thinking about Australian wines, but that would not be so without Wynns. The winery is a large holder of vineyards in the region, about 95% under its name. They are one of the primary reasons why we know Coonawarra so well. Wynns is known for making some killer red wines. But with spring in the air, it's the perfect time to open a bottle of their Coonawarra Chardonnay. Made by winemaker Sue Hodder this barrel-fermented wine brings notes of poached pear, ripe apple, lemon custard, nectarine, and toasted vanilla notes to the glass. Followed by a palate that is creamy, textural, lifted and perfect for spring.
Exploring Clare Valley with Wakefield Estate's Take On Chardonnay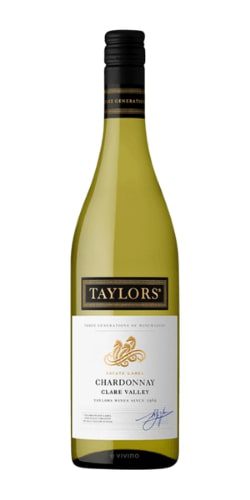 Clare Valley is a touch further north, an hour's drive from the Barossa zone. This region of South Australia is a hidden gem.
Tucked away in the Mounty Lofty Ranges, the mountain and ocean influences on the area make world-class Rieslings that can be aged for decades or enjoyed in the present.
Chardonnay is a winemaker's grape. It will always be different no matter where you plant it and who makes it into wine. Despite there being a lot of Chardonnay out there, no one can make Wakefield Chardonnay as Wakefield can. Repping the Clare Valley to the fullest, the winery can be found near the Wakefield River and is run by the Taylor family. Part of Australia's First Families of Wine, the winery has a long history in the region. Still, it is also a sustainable producer to watch, making sustainable wines for the past 40 years. Their Clare Valley – Padthaway Chardonnay is made from a 30/70% split between the grapes grown in the regions of Clare Valley and Padthaway. Barrel fermented and matured in French oak, this wine delivers notes of toasted cashews, white peached, citrus zest, orchard fruits and underlying toasted notes. On the palate, the wine is elegant and pleasing wine is a persistent finish.
The Many Layers Of The Adelaide Super Zone Expressed By Peter Lehmann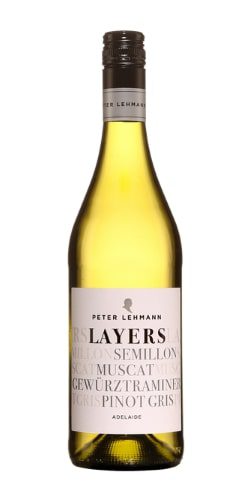 The Adelaide Super Zone includes the smaller zonal regions of the Barossa, Fleurieu, and the Mount Lofty Ranges. Holding 10 smaller winemaking regions within its borders, with a varied terroir, including the warm plains along the Gulf of St. Vincent coastline to the cooler mountain vineyards further inland. A wine labeled 'Adelaide' expresses this larger region and can be a conduit to the more extensive conversations around wine in Australia.
Nicknamed the Baron of Barossa, Peter Lehmann is someone that put Australian wines on the map. Considered the man who saved the region's wine, Peter Lehmann's wines definitely made an impression. Calling Barossa home, the winery also expresses the larger conversation around wine in the region, and the Layers White Wine Blend is a true testament to that. A blend of Semillon, Muscat, Gewurztraminer, and Pinot Gris, all grown in different regions of South Australia. This is a wine that shows the region's beauty as a whole. An easy-to-love wine with notes of white flowers, bright citrus fruits, and spice-driven flavour notes. Coupled with a palate that has a round textured, and fresh finish.
Renée has dedicated her life to grapes. As a Court of the Master Sommeliers Certified Sommelier, she has made wine her life's work, and her entrepreneurial spirit has driven her to be a curator of wine experiences. In her work as a Wine Communicator, Curator of Virtual Experiences, Brand Consultant, Educator and Wine Writer Renée brings to life her love of wine in a way that is contagious. She has a flair for making wine fun and understandable, sharing her passion for the vine.