"To Dream the Impossible Dream……to reach the unreachable star."
These lines from the song "The Quest", (from Man of La Mancha) describe the dream of Don and Susie Law: to find a special place, where they could grow ultra-premium, world-class Rhone wines. Their quest was fulfilled when they found, what they describe as "the Holy Grail," 400 acres of land, reaching 1950feet of elevation, in Paso Robles' Adelaida District, surrounded by and overlooking awe-inspiring views.
Land was purchased in 2006, and the architecturally designed modern, welcoming Tasting Room opened their doors in 2013, with the introduction of the 2010 vintage, crafted by Scott Hawley. Immediately recognized by the wine world, which included scores of 92-95 from Robert Parker, Law was on its way to cementing itself as an elite, ultra-premium brand.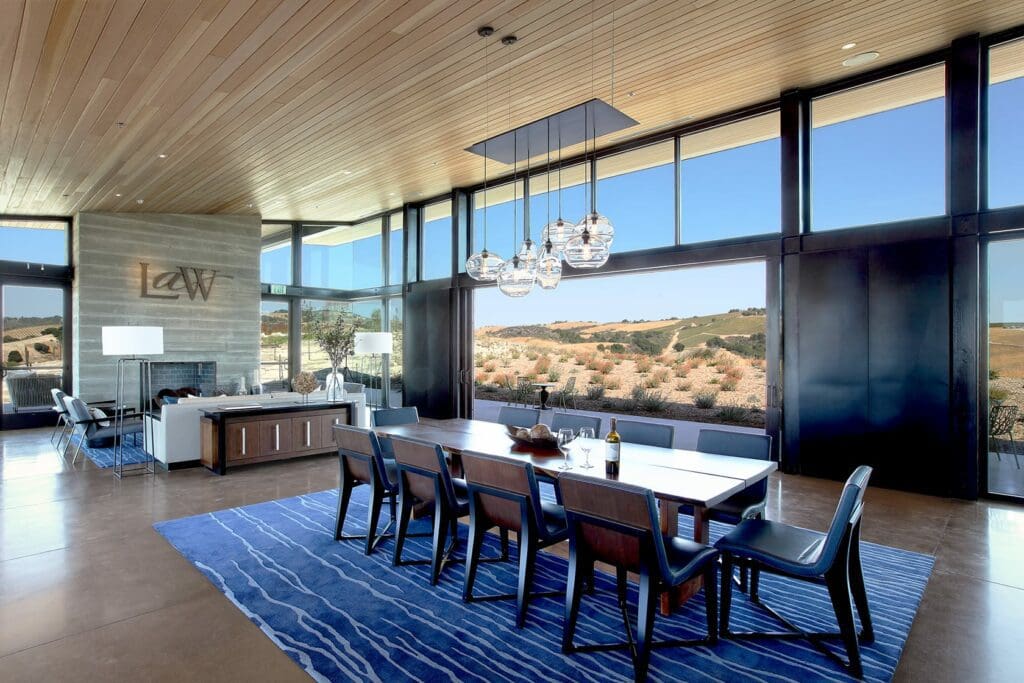 Location, Location, Location
Susie and Don Law know that wine drinking is enhanced by a unique experience, one that incorporated all the senses. A tasting at Law will provide an elevated appreciation to what it means to sit back, relax, learn, sample, and enjoy elegant, premium wines in an intimate, welcoming venue…. Where your senses will be heightened and enriched.
Begin your adventure driving approximately 15 minutes from Paso Robles. Meandering on Peachy Canyon Road, surrounded by beautiful vistas, hills, vineyards, and (most of the time) brilliant blue sky, you will unconsciously slip into a relaxed state…in awe of your surroundings.
Turning off Peachy Canyon Road, continuing up the long driveway to the tasting room, breathe in the air and the bucolic hillsides, marveling at the architecturally impressive tasting room upon reaching the parking area.
**Please follow directions to access the upper-level tasting area, as these may change due to current California COVID requirements. There is an outside stairway leading up, but if an elevator is needed, there is one located right inside**
Once you arrive upstairs, one of Law's personable hospitality team members will escort you to your reserved tasting area. You will feel right at home with whomever your host or hostess is, as most have grown up in the area, attending Cal Poly SLO, renowned for their agricultural and enology programs. And, just some fun information, if your host happens to be Adelaida Pitts (hospitality director), you will find this smiling, multi-generational Paso native (named after Paso Robles' Adelaida wine district) a delight. There is virtually no one in Paso Robles she doesn't know, and she also knows everything about Paso Robles!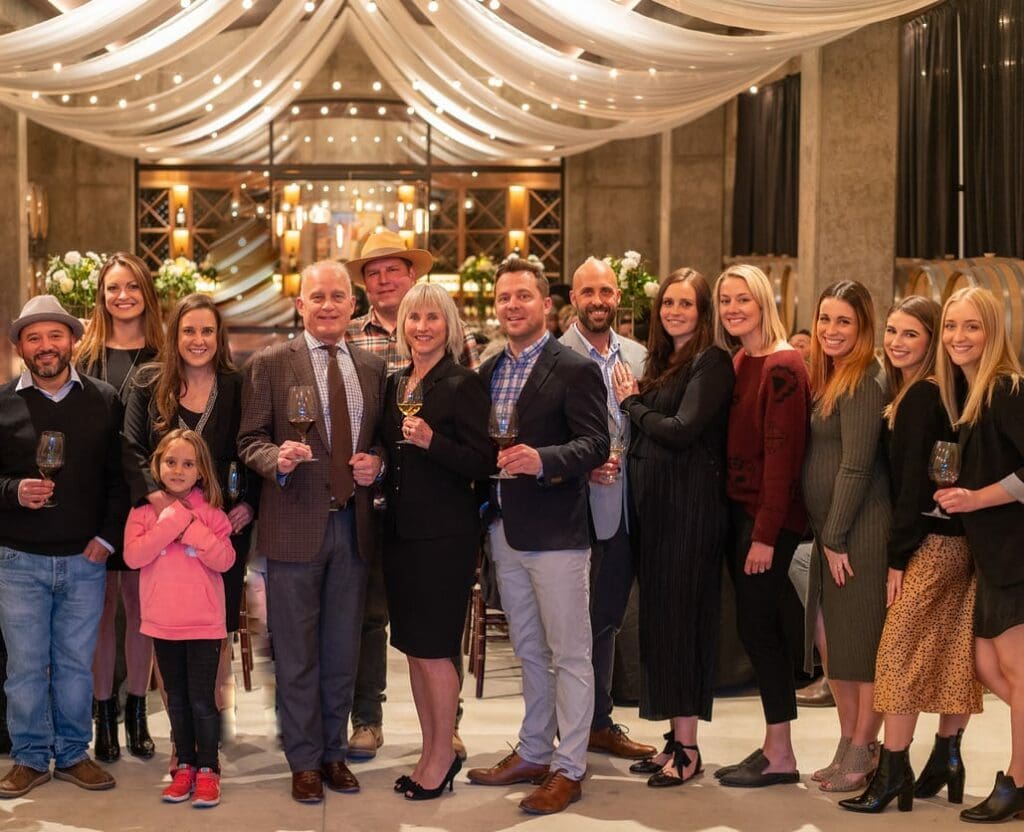 Once seated (currently only outside tastings are permitted) you will be WOWED by the location and scenery! Not only will you feel as though you are in a homey, inviting backyard, but the panoramas surrounding you are of unparalleled beauty. This is one of the most beautiful locations in wine country.
Tasting the Wines of Philipp Pfunder: The Law Way
Prior to joining Law, Philipp Pfunder spent a decade travelling the Southern and Northern hemispheres. Pursuing his Masters of Wine Science in New Zealand in 2008, Philipp's on-the-job training included working with some of the most esteemed producers both "down under," in France, (at the highly regarded Chateau Angelus in St. Emilion), and Screaming Eagle in Napa Valley…. the wine that is credited with starting the "cult" wine phenomenon. Philipp, literally, soaked in everything he could, and then found his way to Paso Robles in 2016 where he continued his education with LAW's trendsetting, highly regarded winemaker, Scott Hawley.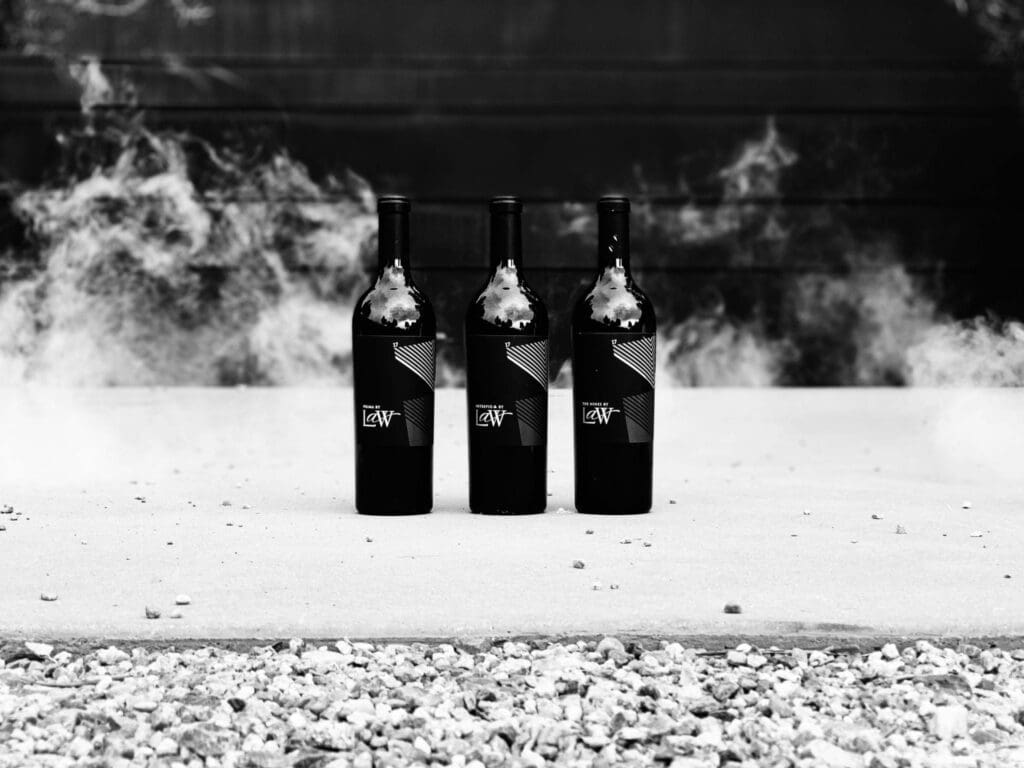 From the initial 2010 vintage, Scott set the bar high…and each subsequent year went even higher, as accolades and ratings by the most respected of wine experts such as Robert Parker and Jeb Dunnuck were consistent year after year.
Towards the end of 2018, Philipp took over as head winemaker, as Scott transitioned from Law to devote full time to his own, expanding the TORRIN label, in addition to opening his own tasting room. Philipp has faultlessly continued the path which Scott began.
Having been trained by the best, Philipp is anxious to "pay it forward," looking eagerly for the day that life, and travel returns to normal. He looks forward to being able to hire international interns so that he can give aspiring winemakers the experience of making wine in a different part of the world and working with grapes grown from the unique Paso Robles terroir, influenced by so many different micro-climates…. producing such elegant, world-class wines.
Your tasting experience at Law Estate Winery will awaken your senses as you sip these cutting-edge, innovative wines, in a location that is hard to improve upon. Prepare to sit back and relax, as though you were at your own, or a good friends elegant outdoor entertaining area. Depending on the size of your party, when you make your reservation, you may want to request one of the two seating areas with a firepit.
The current tasting consists of five premium wines from the 2017 vintage (rated 95-98). You will have separate glasses for each wine, and as your wine ambassador guides you through your tasting, take advantage of the opportunity to ask questions, chat and re-visit each one at will. The current menu consists of:
*Sagacious*Beyond*Audacious*Aspire*Beguiling
Once you have the Law experience, you will want to come back again… especially when you are able to tour the inside, being able to sip and sit around the long, elegant conference table, or in front of the fireplace on a chilly afternoon.
Law Estate Winery is just "one of those places" where you arrive, are greeted, get seated, and just want to spend the day there sipping, gazing out at the view, and talking with (any of) the wine emissaries who personally host you. During your visit, you will make new friends and chances are you will be planning your return trip as you leave.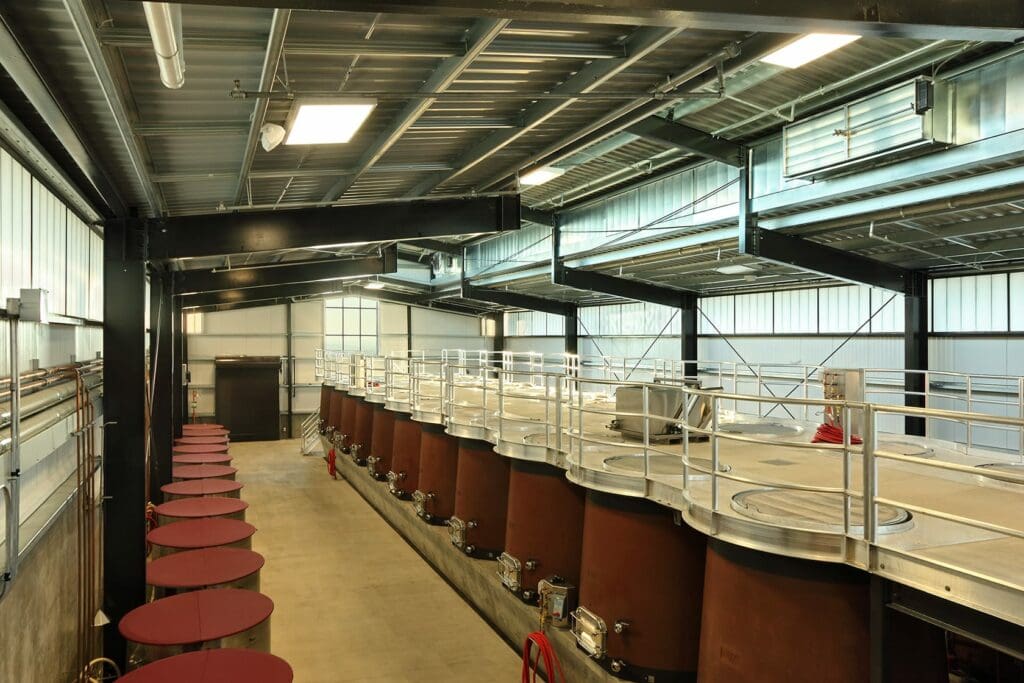 And, on subsequent visits, you will feel that you have just arrived back at your welcoming home again, as I do each time I visit and enjoy Law's wines, locale, hospitality, and people.
Once you surround yourself with the beauty of the place and the wines, you will agree that a visit and wine tasting at Law Estate Wines rates a 100-point score.
Please check the website for information and be sure to reserve your tasting experience at Law Estate Wines.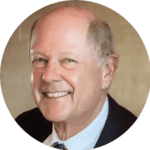 Don Sonderling is a freelance writer covering California's Wine Country lifestyle, and culture. He and his wife are constantly sipping their way from Santa Barbara to Napa, focusing on Paso Robles and the Central Coast, where they have explored for about 25 years. Don has earned his WSET2 (Wine and Spirits Education Trust) certification, has completed the Bourgogne Masterclass through the Napa Valley Wine Academy, and is a member of the LA. Wine Writers.
Focusing on the people and unique experiences to be had, Don's goal is to have people read about California's amazing wine country adventures, seeing it through his eyes, and say: "I want to go there, try that, meet them," and enrich the lives of others as his has been, by exploring California's wine roads.