Defining a New Generation While Shaping the Future
Wine, Monopoly and Cryptocurrency
What do wine, Monopoly, Cryptocurrency, and the Mondavi sisters have in common? As it turns out, quite a bit.
As children, the Mondavi sisters (granddaughters of Peter Mondavi Sr.) played Monopoly, buying, and selling with Monopoly money. As adults, they have moved on.
In the real world, they are not using Monopoly money anymore. They have entered the world of Cryptocurrency, offering it as an option to purchase their elite Dark Matter and Aloft wines, being the first winery in the Northern Hemisphere (possibly the world) to do so. In the 1950s credit cards were new and became the future of commerce. Will Crypto become the "credit card" of the 21st century?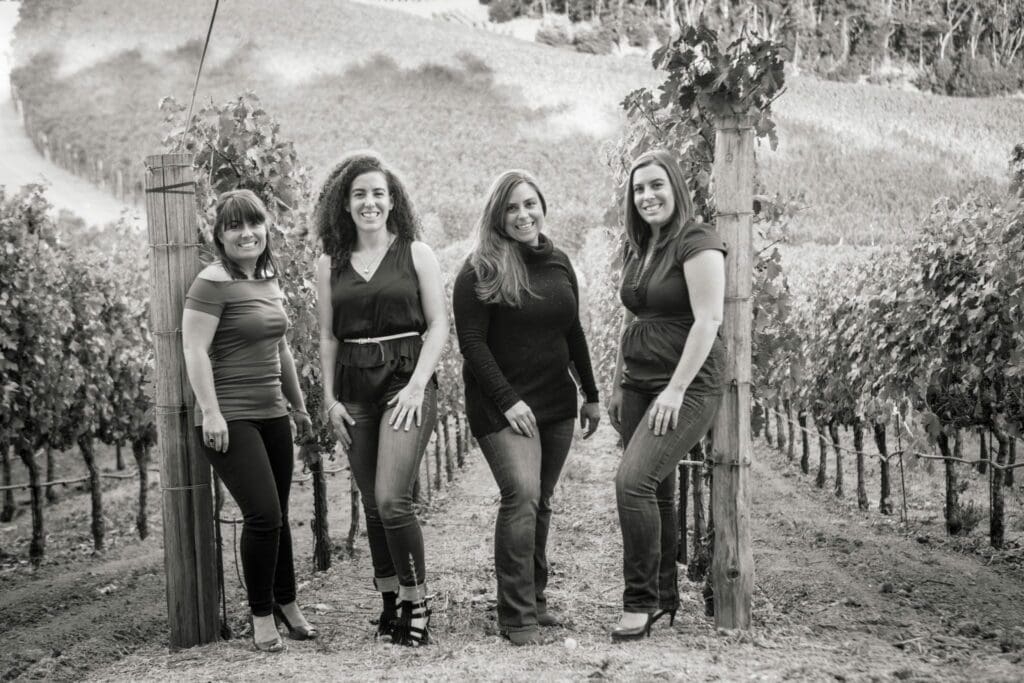 As each of the three generations before them has defined and shaped winemaking and the wine business in Napa and beyond, the current generation is doing the same. The sisters' move to Cryptocurrency distinguishes their vision and philosophy as leaders moving into the future, embracing changes in business practices, finance, and of course wine.
Angelina Plus 3: A Family Affair
Angelina is the winemaker. A millennial with extensive education, training, and experience both "down under" in Australia, and Argentina, plus with various high-end projects in Napa Valley. Angelina brings expertise to these exclusive sister-owned projects: Dark Matter and Aloft from the Napa Valley.
While Angelina may be "the winemaker," it is the collaboration of all four sisters that truly "make" the wine. Alycia, Riana, and Giovanna (Gigi) bring unique, individual skill sets to the table, be it as CEO, brand ambassadors, sales, marketing, social media, or financial consultants; it's a blending of talent. Drawing heavily on their heritage and standards of excellence set by three generations before them, this is truly a family affair.
Two Premium Projects: Dark Matter and Aloft
Dark Matter is an exclusive project of the four sisters, and they do everything from vine to bottle.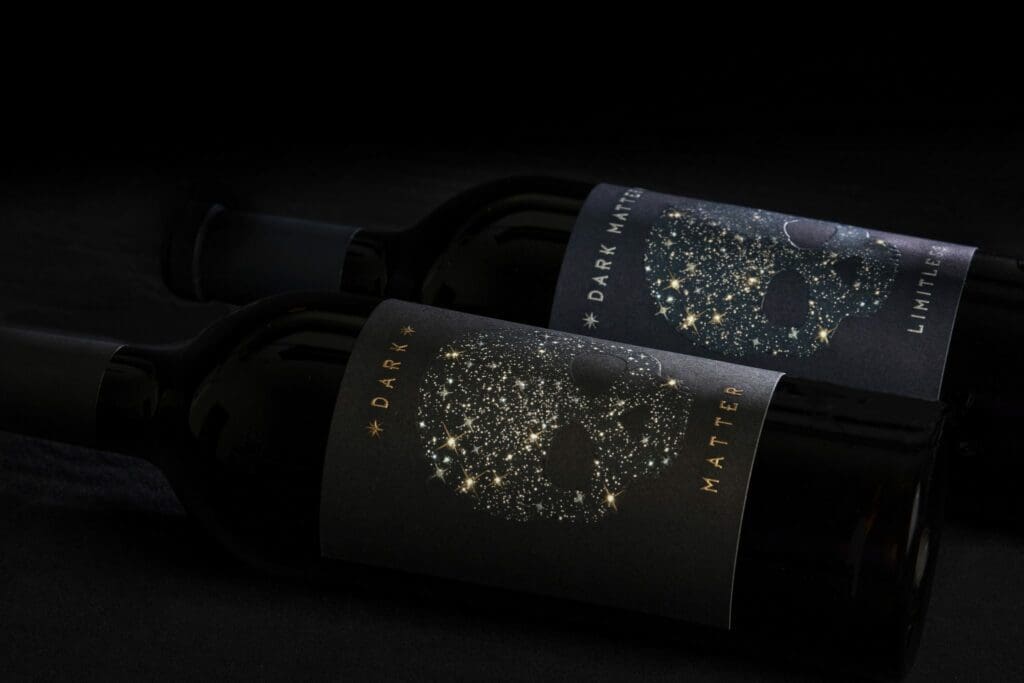 The first visceral reaction to the label defines this brand as edgy, avant-garde, and fun.
The Zinfandel is sourced from a select two acres of the sisters' four-acre Howell Mountain vineyard. Howell Mountain is an area that always denotes something special, and special this wine is. Aged four years in new French oak, with an additional two years in bottle prior to release, this is a Zin like no other. My best description would be to imagine tasting Tchaikovsky's 1812 overture…. the highs, the lows, the layers, the build-up, culminating with the grand finale and a crescendo of cannons and fireworks…. finishing with long, lingering musical notes.
The Howell Mountain Cabernet Sauvignon, sourced from their parents, Marc and Janice's 20-acre parcel (another two acres), is a newer addition to Dark Matter. The name "Limitless" describes the adventure of flavors and aromas you will experience, and their vision. As Gigi says: "The story of Dark Matter is to have no boundaries that restrict us and to fear nothing; it is about being fearless and pursuing our dreams, even if we need to push the limits."
Whereas Dark Matter is a project of the four sisters, Aloft, although owned by the four sisters, is a family project, which includes Marc Mondavi (father and mentor), Janice (mother, CFO and as Alycia expressed to me "our secret weapon"), and the four sisters. Angelina took over as head winemaker (from Thomas Rivers Brown) beginning with the 2015 vintage. The fruit, grown from a different Howell Mountain property (owned by Marc Mondavi and his four daughters), is a different expression of Cabernet from Dark Matter Limitless. Tasting the Aloft Cabernet side by side with Dark Matter demonstrates the extreme variation terroir makes.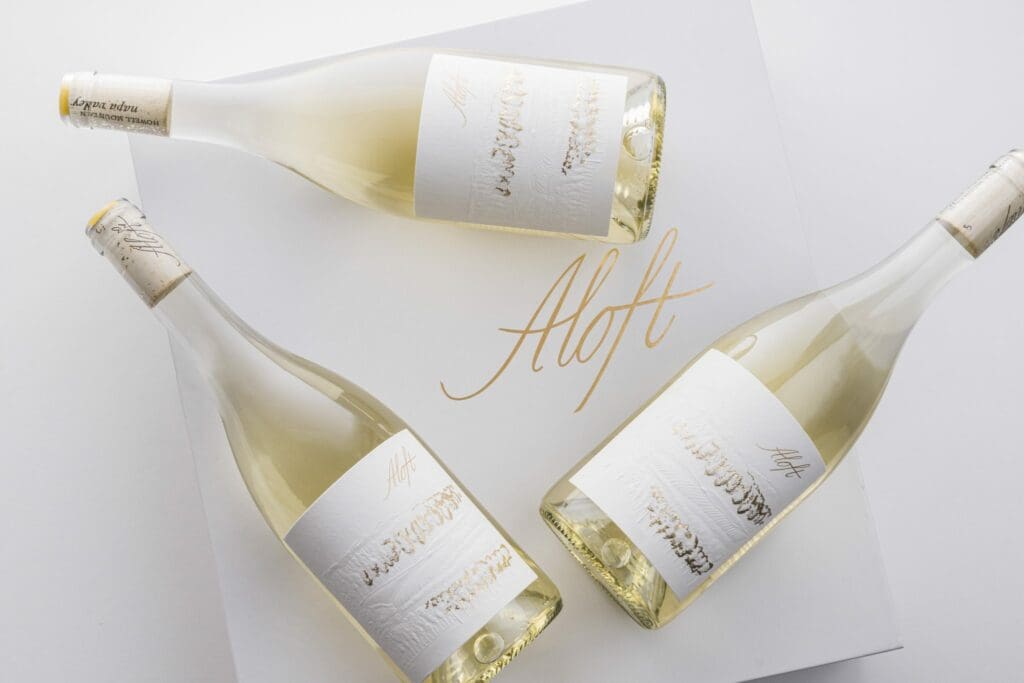 Recently, Aloft introduced its first Chenin Blanc. This fits with a goal to selectively introduce new varietals, and this is special. The grapes were sourced from the same vineyard their grandfather (Peter Sr.) sourced from when he became the first to introduce this varietal into California. As Alycia described it: "This is the result of Chardonnay and Sauvignon Blanc getting together and having a baby."
There is always a sense of humor, a smile, and a twinkle in the sister's eyes when describing their wines.
Who They Are and What They Stand For
I have had the pleasure of meeting three of the Mondavi sisters. There are many adjectives to describe them: focused, humble, tornados, smart, exciting, imaginative, respectful, you get the point. There is an unrestrained excitement of just about everything to do with life, wine, with a vision for blazing their own trail, while honoring three generations before them.
Recently, when I met with Angelina and Alycia, the first thing Angelina mentioned was her purple teeth and purple hands, laughing about blending and tasting. She had literally been elbow-deep in blending the most recent vintage for the brands.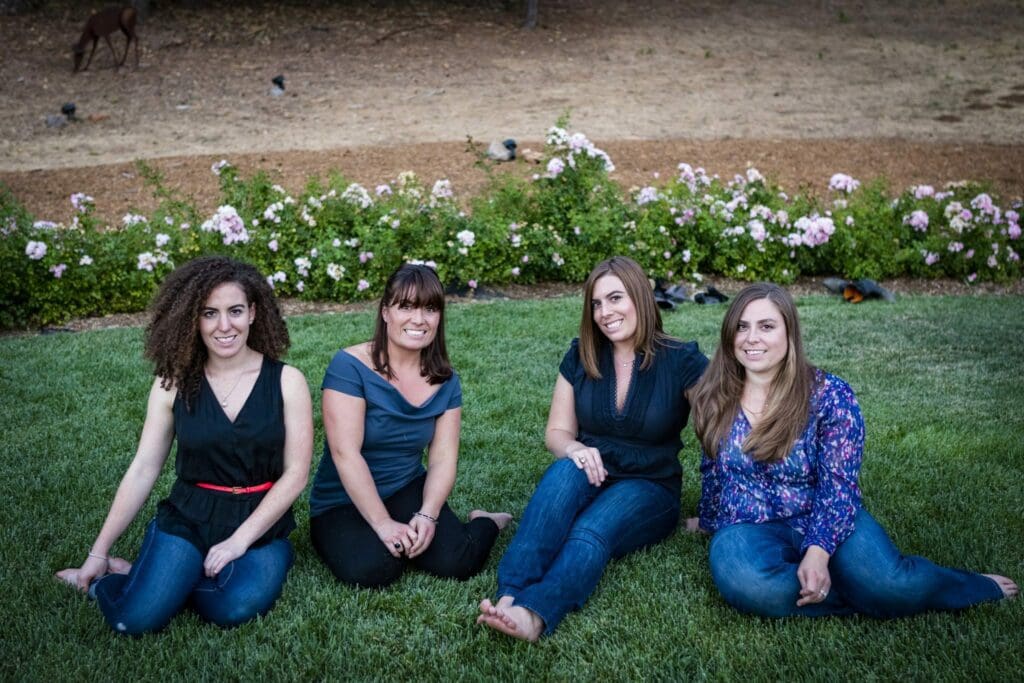 As we chatted, enjoying the wines, we jumped from one subject to another, with one over-riding theme: The sisters all love to be challenged, they get bored easily, they always need to have "that next something" and are focused on being architects of new ideas, whether it be in wine or business.
Recent challenges (fires and pandemic) forced them to make changes, and quickly. As Alycia said, "being small, without anyone to report to, we were able to be nimble and react quickly." They (as many others) revised their tasting experiences and business model to meet the moment.
They push the envelope and enjoy doing so. This is exemplified by the Dark Matter label: A Skull! Who would ever have thought to put a skull image on a bottle of alcohol? But, surrounded by stars and "fireworks" on the dark background, it is enticing, exciting, and it works!
They pay attention to every detail, such as working with Riedel to create special (Dark Matter) glasses-truly a glass of class.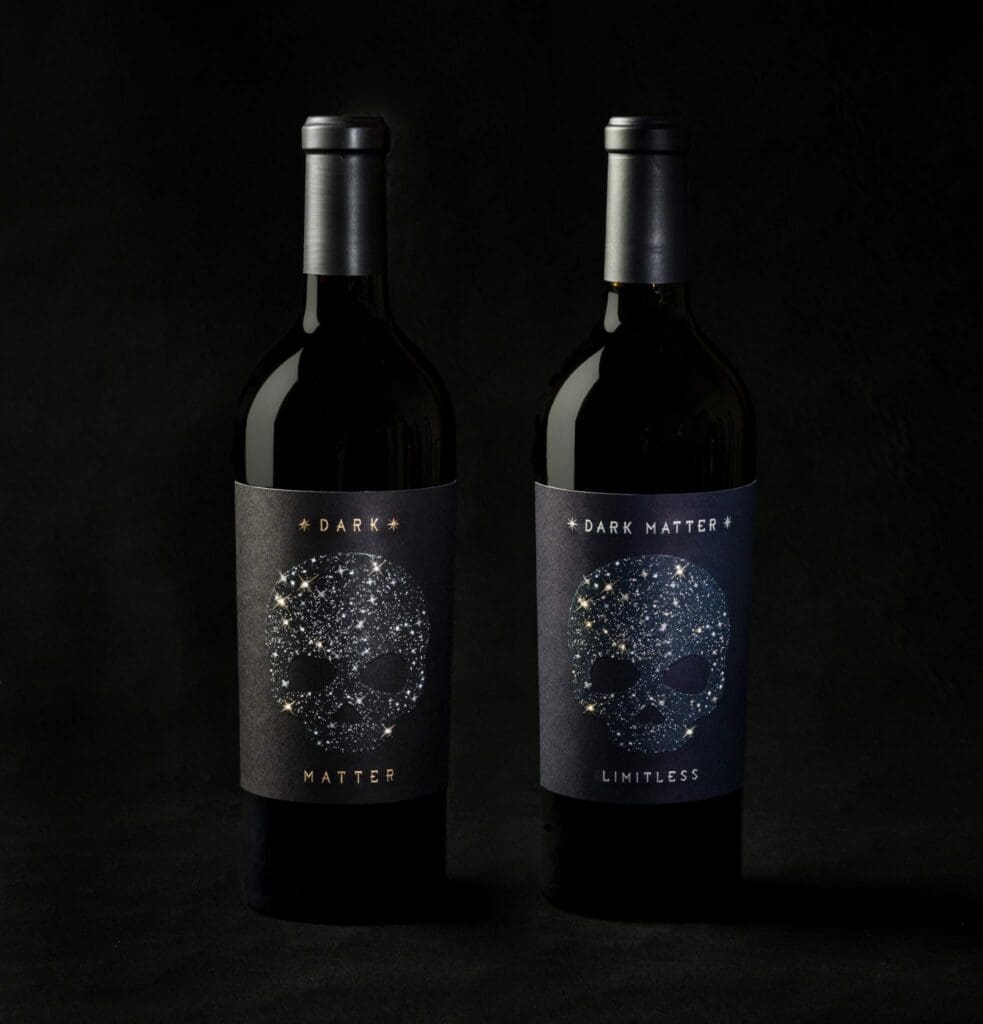 In terms of farming practices, the Mondavis are cognizant of the importance to protect, preserve and use the earth respectfully. They employ the most effective practices of biodynamic, sustainable, and organic farming while being flexible, making modifications as necessary.
Community and giving back have always been part of the Mondavi DNA. They are heavily involved in Auction Napa Valley, (being co-chairs in 2018). Additionally, Angelina serves as a Board member for CastHope, Alycia serves as a Board Member for Napa Valley Vintners and Giant Steps Therapeutic Equestrian Center, plus advising for Gateway for Cancer Research, while Giovanna advises for Bottom Line and Executive Leadership Committee. All four are very active in other charities they are passionate about and believe in.
Exceptional Wine Tasting Experiences
Savor Dark Matter and Aloft with the Mondavi Sisters
In terms of "wine philosophy," Angelina says "wine is a living product, and determines its own direction. The purpose of being a winemaker is to understand the soil, the micro-climates, how it affects what the vineyards say, and to show that off."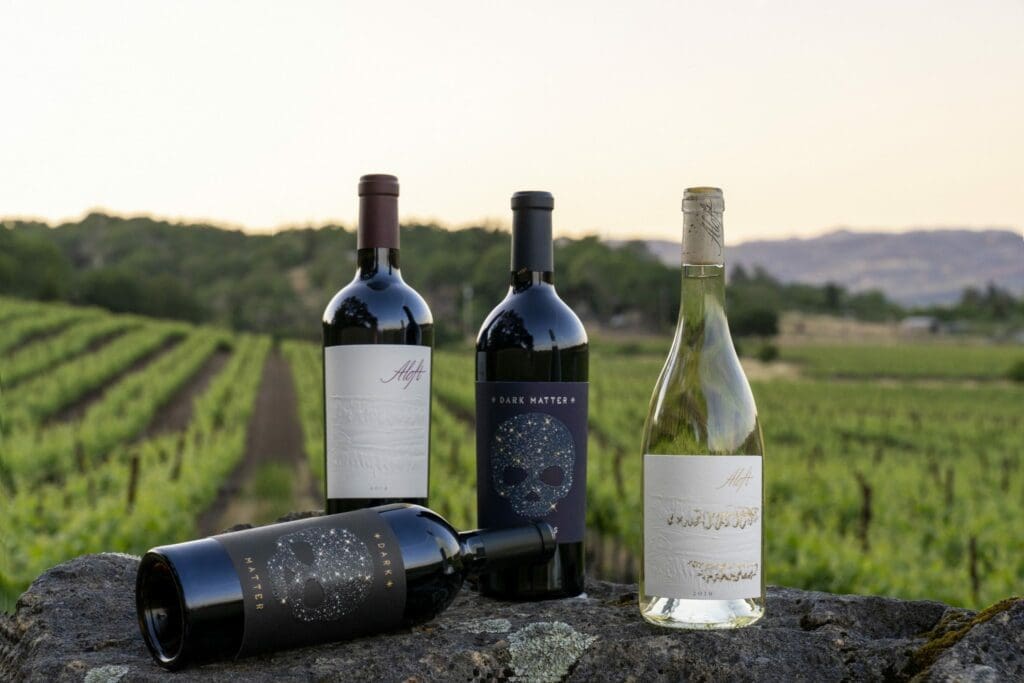 To truly listen to and hear what the soil and vines are saying, once Angelina works her magic, you must experience one of several private wine encounters they offer, (each tasting is hosted by one or two of the Mondavi sisters, in itself a special, select wine journey).
Choose from one of the following experiences:
A Private Tasting: Sample the current releases of both labels.
Wine and Cheese Tasting: Savor gourmet cheeses paired with the current releases, plus a barrel tasting.
However, for a truly exceptional epicurean adventure, you will want to treat yourself to one of two Sisters' Lunches, (menu and wines created by Angelina with Brasswood's executive chef):
An elegant four-course meal (at Brasswood Cellars restaurant), featuring seasonal and locally sourced fresh ingredients, perfectly paired with Aloft and Dark Matter wines, including one library vintage from the Sisters' Vault.
Or, for the ultimate gastronomic adventure, choose:
The Elevated Sisters' Lunch:
Caviar Two Ways
Scallop Coconut Green Curry
Porterhouse Steak
Piave Cheese Course
House-made Chocolate Decadent Dessert
(menu changes seasonally and according to availability)
This is a special sensory and intellectual journey with a rare opportunity to sample incredibly extraordinary wines, expertly paired while sipping with one or more of the sisters.
Wine is a pleasure, extraordinary wine is a luxury. Dark Matter and Aloft are in that unique space of being luxury, small production wines, that are still within reach of the wine enthusiast. These wines make a statement about the Mondavi sisters: They look to their heritage while moving into and shaping the future.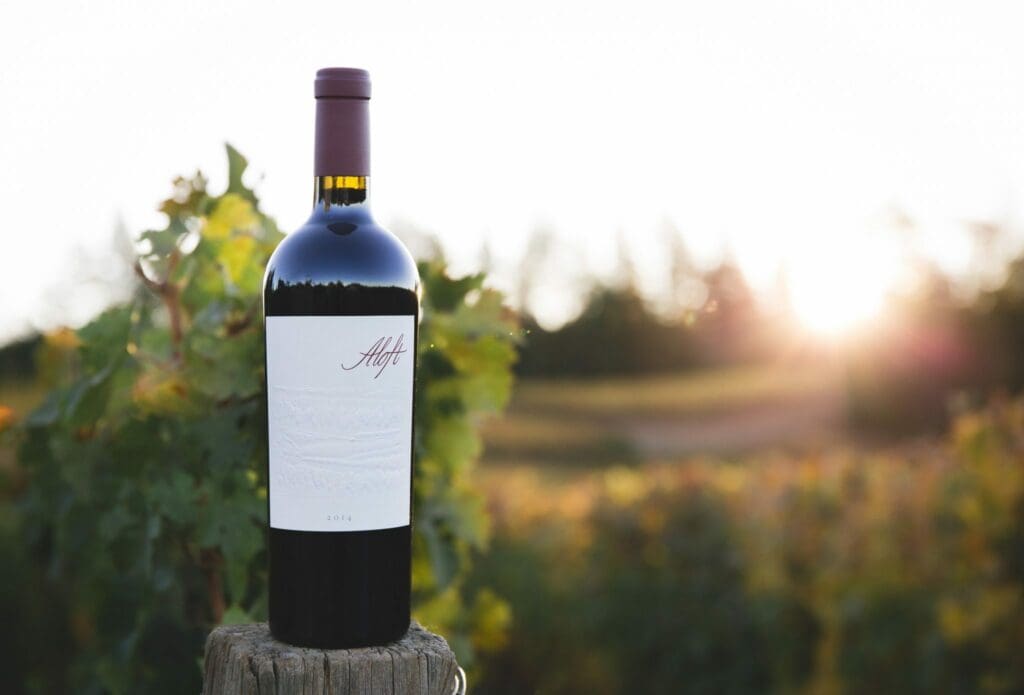 A few years ago, when I asked what one of the most exciting things happening in the industry was, Alycia responded "we love the influx of bad-ass women coming into this industry." The Mondavi sisters are leading that charge, and in such a forward thinking, positive way. They have led the way breaking through the proverbial glass ceiling while setting new heights and goals. They trace their origin back 100 years to their pioneering great grandparents. In many respects, they define the past, present, and future of Napa Valley.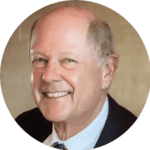 Don Sonderling is a freelance writer covering California's Wine Country lifestyle, and culture. He and his wife are constantly sipping their way from Santa Barbara to Napa, focusing on Paso Robles and the Central Coast, where they have explored for about 25 years. Don has earned his WSET2 (Wine and Spirits Education Trust) certification, has completed the Bourgogne Masterclass through the Napa Valley Wine Academy, and is a member of the LA. Wine Writers.
Focusing on the people and unique experiences to be had, Don's goal is to have people read about California's amazing wine country adventures, seeing it through his eyes, and say: "I want to go there, try that, meet them," and enrich the lives of others as his has been, by exploring California's wine roads.