In the realm of New York neighborhoods, the West Village may just be its most chic.
Home to bustling restaurants, designer shops, and more bars than one could possibly imagine, this cobblestoned area is undeniably one of the city's best spots for eating and drinking.
Whether cocktails, jazz, or a trendy Italian meal is what the evening calls for, look no further than this lively downtown district.
DRINK
40 Carmine St, New York, NY 10014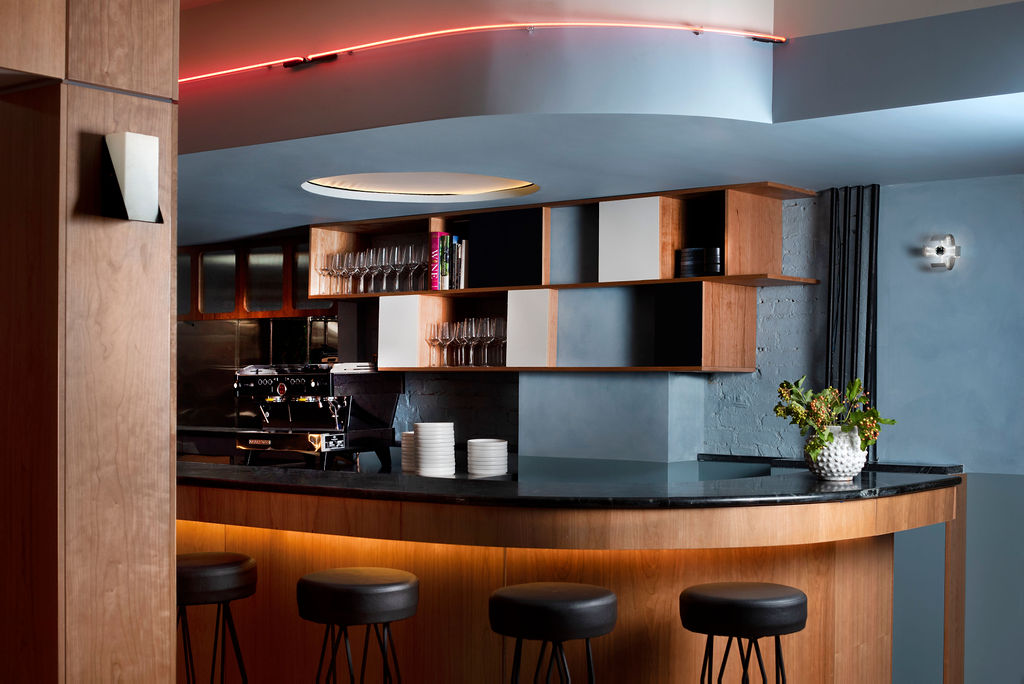 Wine lovers, listen up – if there's one bar to check out in the West Village, it's this newly opened, Carmine Street-based gem. Spearheaded by beloved sommelier AJ Ojeda-Pons, this award-winning program offers over 100 wines by the glass, as well as a dynamic selection of shareable small plates. The bar's immense outdoor patio offers ample outdoor seating, rendering this dreamy bar the perfect spot for quenching your thirst on warmer evenings. From affordable glass pours to baller bottle selections, there's really nothing this wine bar can't do.
422 Hudson St, New York, NY 10014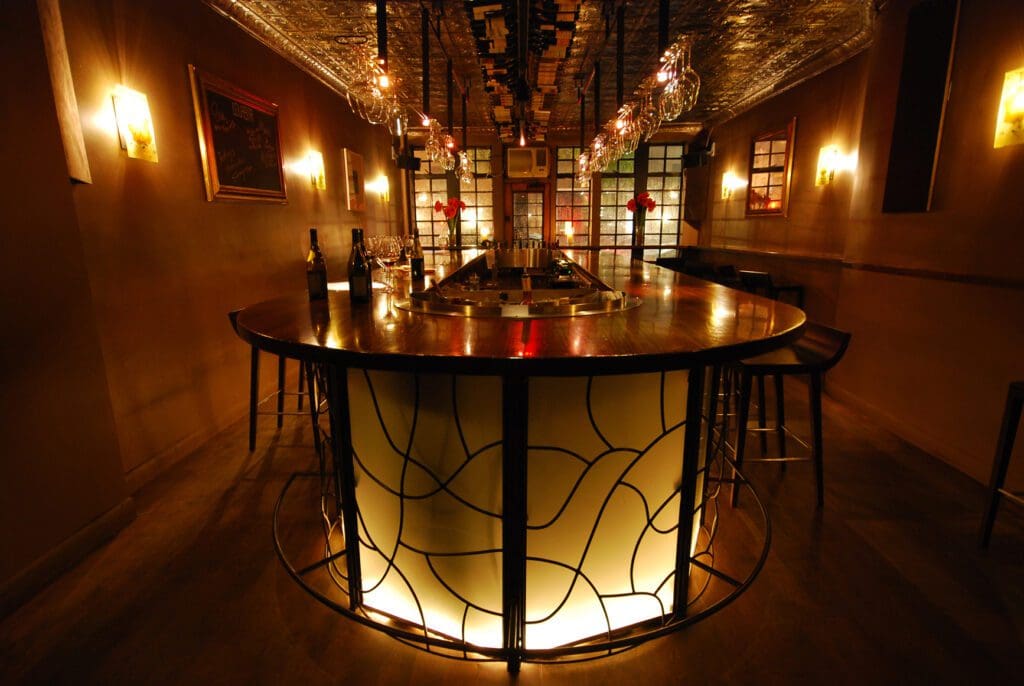 Solid wine happy hours are few and far between nowadays, though thankfully at LELABAR, our cups runneth over. Situated on Hudson Street, this sophisticated-yet-casual bar offers daily happy hour specials until 7PM, featuring $10 by-the-glass pours, $36 bottles, and market oysters (when available). Wine offerings feature a global selection from Old and New World regions, including extensive orange and sparkling wine picks. Grab a seat on the heated patio or pull up a barstool at the spot's cozy, oval-shaped bar. Reservations are recommended but not required.
16 Bank St, New York, NY 10014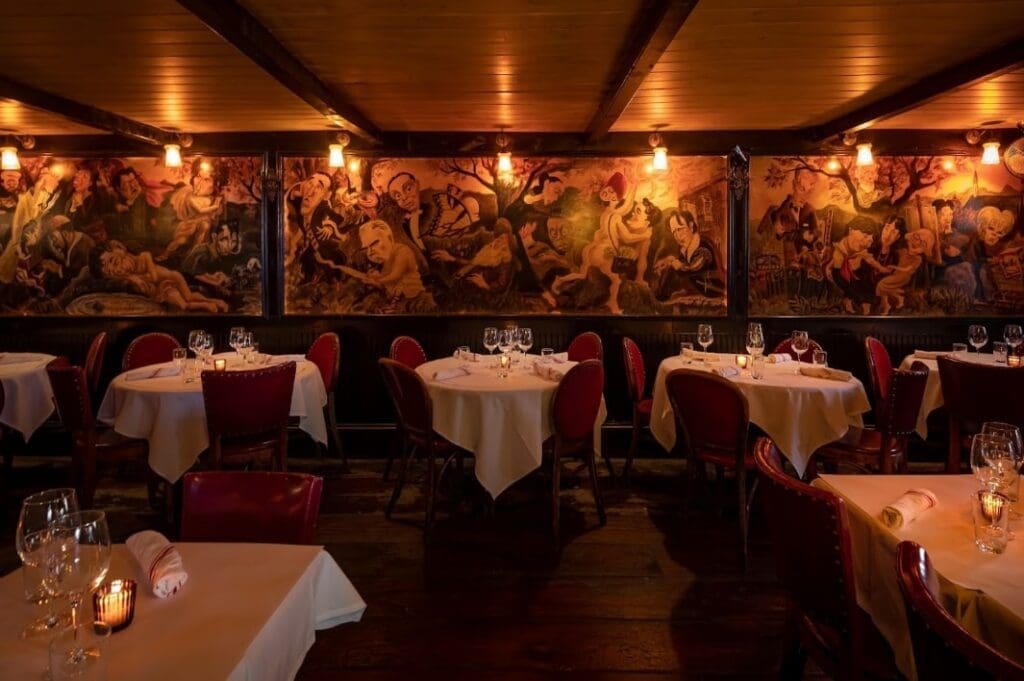 Although Waverly Inn is more restaurant than wine bar, the spot's epic wine list renders the location more of a drinks destination in our book – though make no mistake, the food is fantastic. Founded in 1920 (and reopened in 2006), this buzzy West Village hotspot is home to a thoughtfully-curated wine list and numerous by-the-glass pours, crafted by one of the city's most beloved sommeliers, Jeff Harding. Score a table in the backyard garden for a quiet oasis away from the city or opt for sidewalk seating for maximum people watching – and don't be surprised if a few celebrities cross your path whilst there.
52 Grove St, New York, NY 10014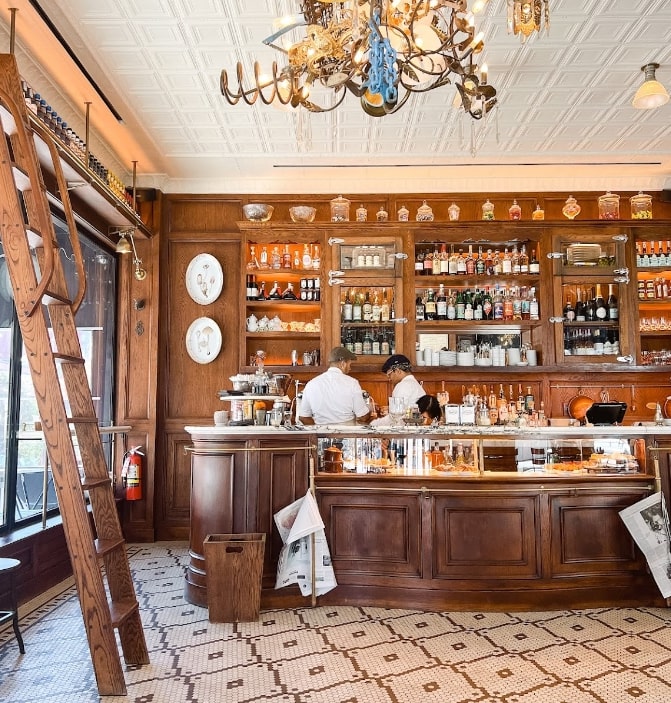 Coffee by day, cocktails by night – for authentic Italian-inspired libations, look no further than Bar Pisellino. This tiny corner bar is home to some of the city's best Italian cocktails – think Negronis, Sbagliatos, and Spritzes galore, served up alongside small bites of crispy arancini, salty almonds, and mini sandwiches. Fair warning – patience is a virtue, as it'll likely take a good amount for a table to free up, but rest assured that the cocktails and people watching are absolutely worth the wait.
EAT
340 Bleecker St, New York, NY 10014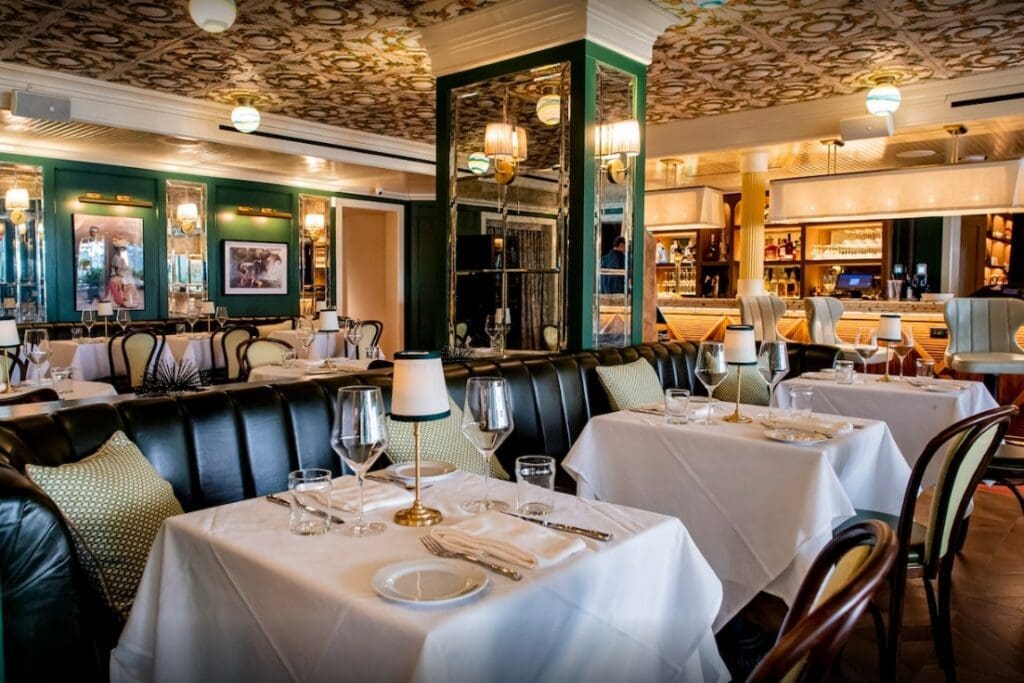 While many visitors' first instinct is to hit nearby Via Carota for Italian, the locals will tell you that Saint Theo's is now where it's at. Located on Bleecker Street, this recently opened eatery focuses on hand-crafted libations and coastal Italian-inspired fare. The restaurant's gorgeous vintage-meets-modern design and dark green banquettes are accented by Murano glass light fixtures, creating a stunningly Instagrammable backdrop. Whether fresh seafood or homemade pasta strikes your fancy, Saint Theo's promises to overdeliver – though don't even try to get in without a reservation.
253 W 11th St, New York, NY 10014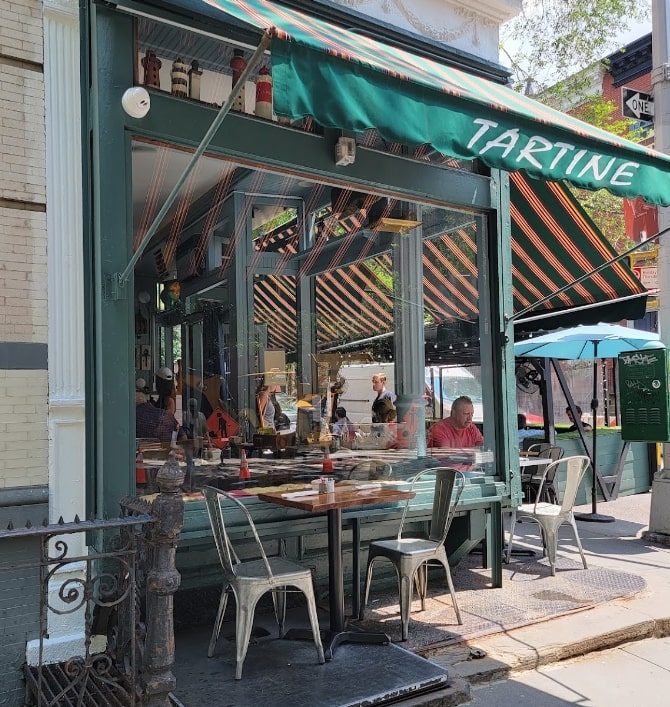 Tartine doesn't frequently get the love (or press) it deserves, but native New Yorkers will likely tell you that they've been coming here – and rave about the spot's homemade food, quaint outdoor seating, and above all, amazing BYOB policy. Founded by French chef Thierry Rochard over 20 years ago, this bistro-inspired eatery is an absolute must for wine lovers looking to eat well on a budget. We recommend hitting up Sea Grape Wine Shop or Le Dû's to score your bounty prior to dining.
99 7th Ave S, New York, NY 10014
For airy, Parisian bistro-inspired French dining, check out Boucherie on 7th Avenue South. Situated across two floors, this West Village staple is best known for its French fare and absinthe program, as well as its hearty wine selections. Expect classic dishes such as entrecôte, moules marinières, escargots, and steak tartare to grace the menu, as well as some more modern selections – think beyond burgers and French dip sandwiches. The menu also boasts a robust cheese and charcuterie bar selection, and weekend brunch is also an option.
STAY
Note: While the West Village is a mainly residential area with few places to stay, these nearby hotels promise easy access by foot to all of the bars and restaurants featured above.
18 9th Ave, New York, NY 10014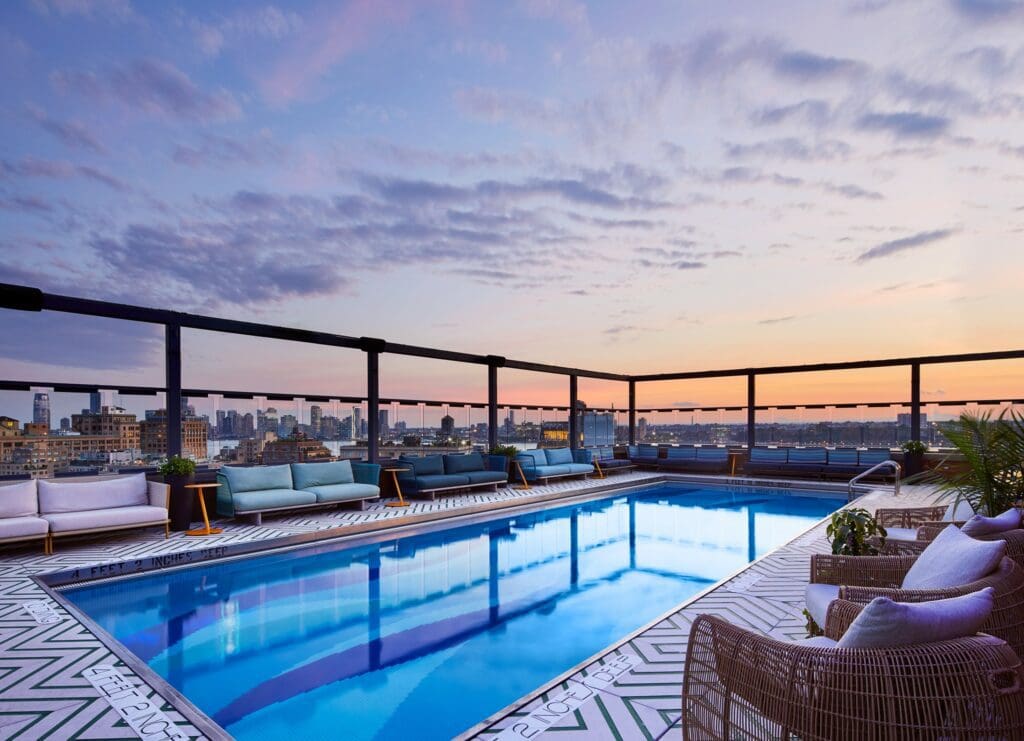 Situated just a few blocks north of the West Village in the city's bar-laden Meatpacking District, the Gansevoort Hotel offers some of the most trendy accommodations and breathtaking views of the New York skyline. Contrary to the two options below, rooms at the Gansevoort are spacious and luxurious – though they'll certainly cost you a bit more than other options. Guests can benefit from numerous on-site perks, including in-room fitness programs provided by Mirror Workout, as well as access to the pool (year-round) and rooftop lounge. Pets are also welcome for an additional fee – no need to leave your furry companion behind!
52 W 13th St, New York, NY 10011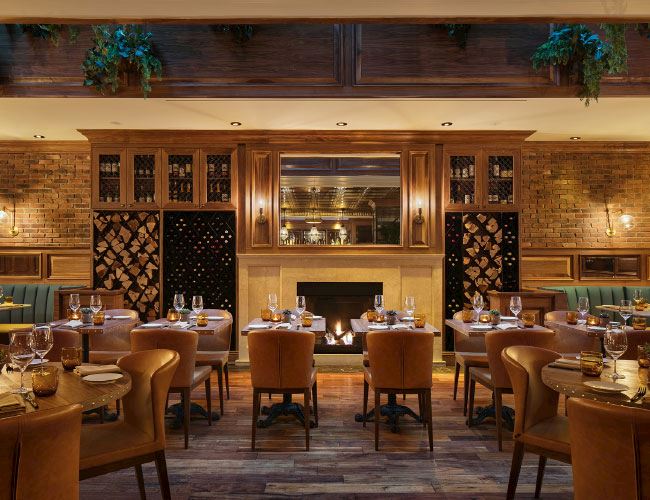 For local townhouse-inspired lodging, look no further than the Walker Hotel. Located in the heart of the city's iconic Greenwich Village, this boutique accommodation is located just a hop, skip, and a jump away from the hustle and bustle of NYU. Guests staying in the 113 on-site rooms are welcome to use the hotel's gorgeous alcove library, which is home to a variety of books written by Greenwich Village-based authors. Rooms are small yet stylish, marked with Jazz Age-inspired decor and access to a 24-hour gym. Although the hotel is found on a quiet tree-lined block, public transportation is accessible just a few blocks away – the best of both worlds in NYC.
113 Jane St, New York, NY 10014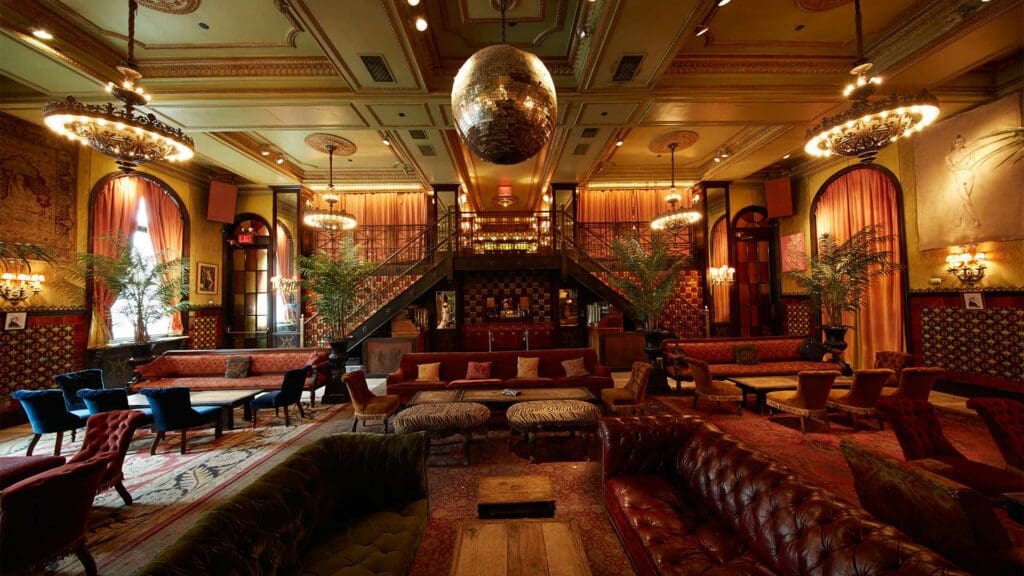 Located just a 2-minute walk from the Whitney Museum, this West Village-based hotel is one of the few lodging options found within the neighborhood's limits. Originally constructed to accommodate sailors, this budget-friendly 200-room hotel takes inspiration from its roots, boasting marine-inspired, "cabin" rooms with bathrobes, high-speed WiFi, and flatscreen TVs. Despite the quirky rooms' relatively tiny size, the hotel's rooftop terrace with epic river views and cozy lounge bar promises to keep guests busy (and satiated).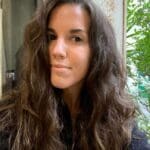 Vicki completed her Bachelor's degree at CUNY Hunter College with a double major in French Language and Italian Language, along with a minor in English and additional studies in Spanish and Polish. Her wine industry career began at Sud de France Développement in Manhattan, followed by a Wine Consultant/Buyer position at Quality House Wines. She went on to work full-time as a staff writer for VinePair.com from September 2016 – July 2017. She now freelances full-time; her work regularly appears in Food & Wine, Wine-Searcher, Beverage Media, Matador Network, Wine Enthusiast, and more.