When it comes to the city's trendiest places to eat, drink, and shop, New York's NoHo and SoHo neighborhoods sit atop the throne. From world-class wine bars to Michelin-starred restaurants to hole-in-the-wall Italian joints, there's no better place to post up and people watch with a glass of wine than these neighborhoods' bustling streets. Curious where to enjoy the neighborhood's best bottles and bites?
Check out our guide on where to eat, drink, and stay in these lively neighborhoods here.
DRINK
249 Centre St, New York, NY 10013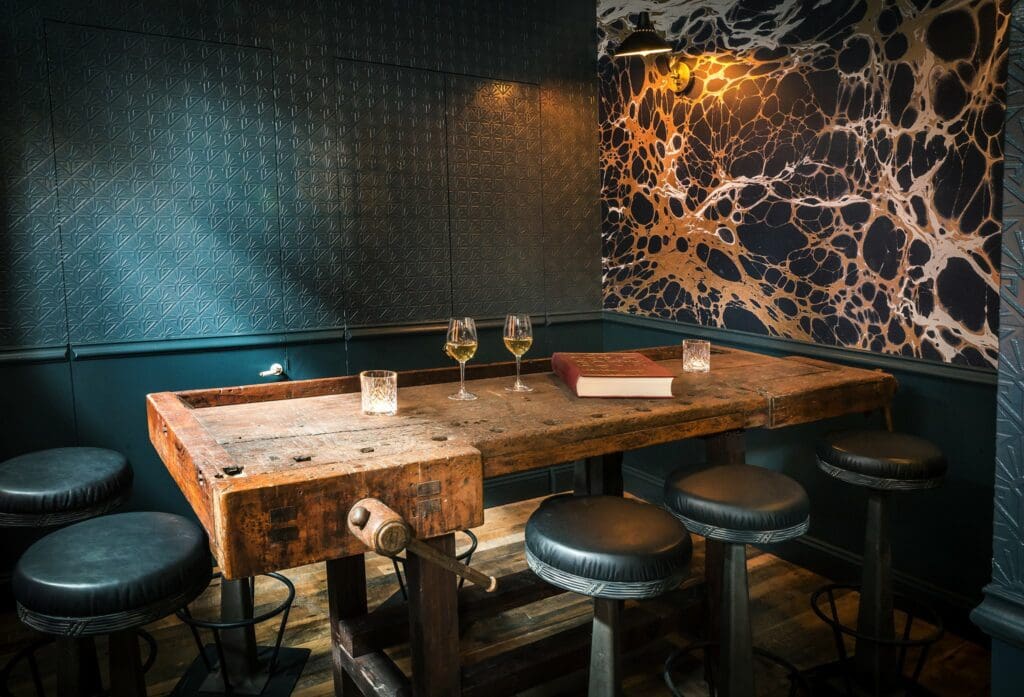 In the world of New York wine bars, La Compagnie des Vins Surnaturels may just be the best in the city. Situated on Lafayette Street, this cozy establishment is known for its French-heavy wine list and Mediterranean-inspired plates, crafted under the oversight of the talented Chef Eric Bolyard. The bar's eclectic sommelier team is ready to lead you through a Bible-like wine list, which boasts everything from cult classics to natural wines and beyond.
43 MacDougal St, New York, NY 10011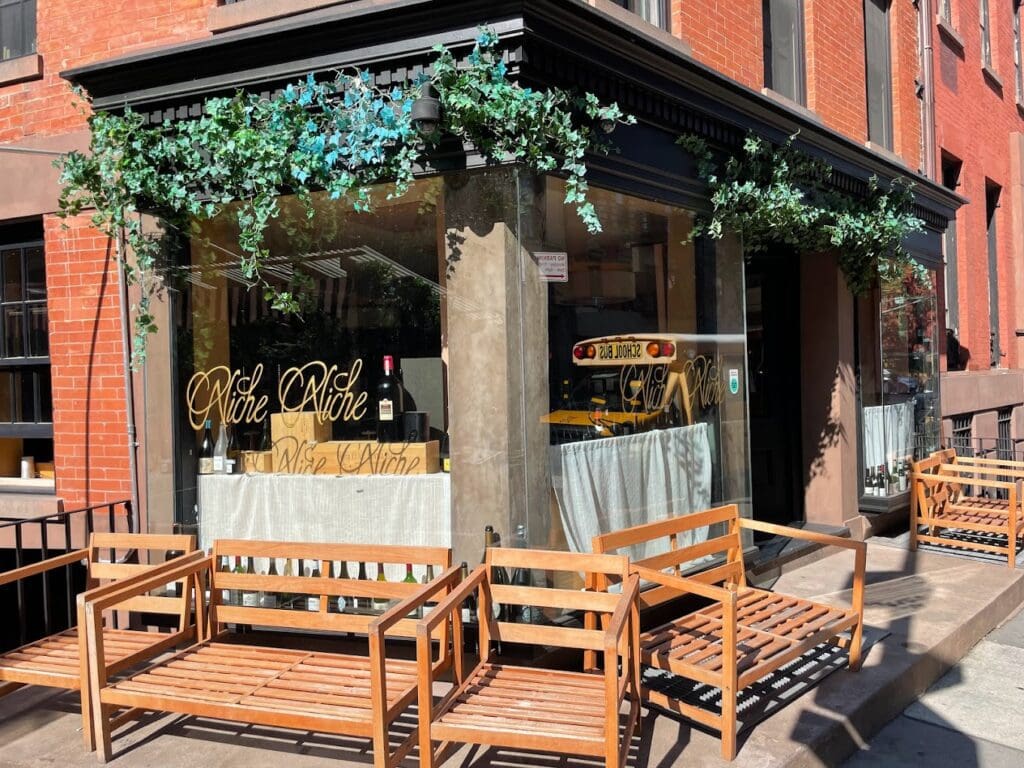 For serious dinner party vibes in one of the city's chicest spaces, look no further than Niche Niche. Spearheaded by the team behind Tokyo Record Bar and Air's Champagne Parlor, this unique restaurant presents a four-course menu that changes daily, served up alongside curated wines chosen by the guest sommelier du jour. For an added dose of late-night fun, head to the restaurant's downstairs jazz bar, Special Club, to keep the party going.
194 Spring Street, New York, NY 10012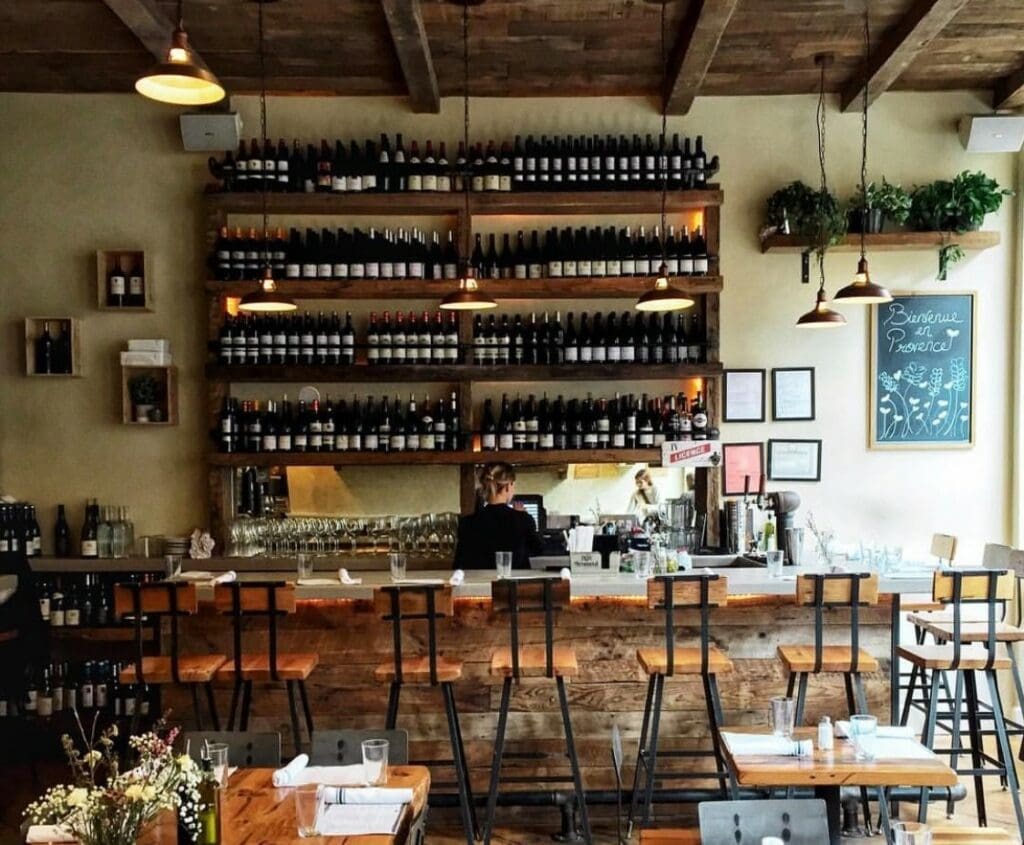 Dreaming of your last jaunt to the Côte d'Azur? The team at St. Tropez SoHo promises to bring you right back. After opening its first location in the West Village, St. Tropez debuted its SoHo-based establishment just one year later. Focused around family style cooking, shared plates, and copious amounts of delicious wine, this convivial restaurant brings the best of Provence right to the heart of the Big Apple. Sit back, relax, and let the French Riviera lifestyle take its course.
332 Lafayette St, New York, NY 10012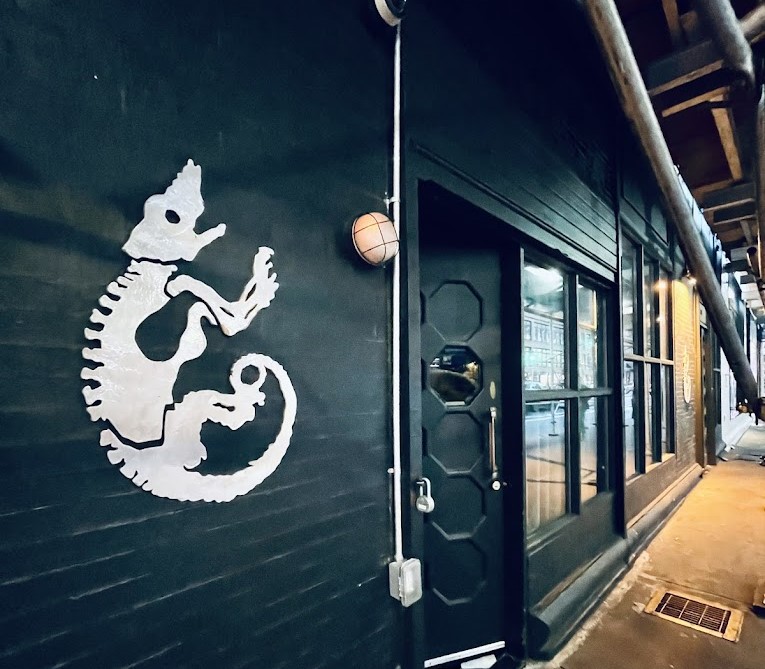 For Old School New York vibes in a cozy, dimly lit downtown ambiance, check out Temple Bar. Located on Lafayette Street, this hidden cocktail lounge serves up craft drinks alongside a variety of wine and beer, with small bites—think oysters, beef sliders, and shrimp cocktail—to boot. Created by the team behind Attaboy, this dark, downtown joint is open daily from 5pm until late.
EAT
5 King St, New York, NY 10012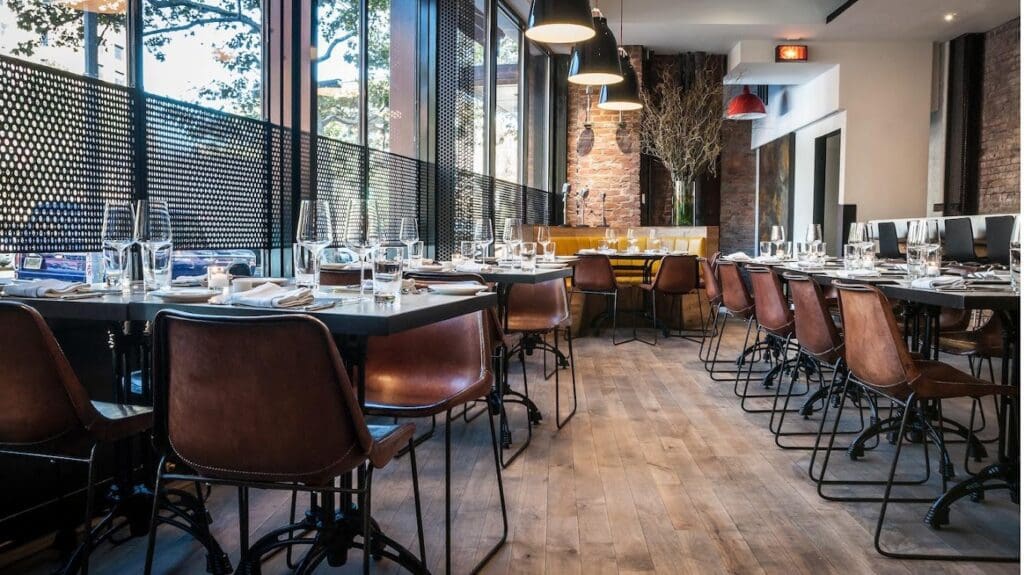 For impeccable food, top-notch hospitality, and one of the city's best wine lists, head to Charlie Bird. This buzzy, SoHo-based restaurant serves up Italian-inspired New American favorites, including farro salad, cacio e pepe, and Tuscan fried chicken, as well as a variety of veggies and small plates. Expect hip-hop forward playlists, dim lighting, and an all-around vibey atmosphere. Solo diners, worry not – grabbing a barstool and chatting up the restaurant's friendly bar team offers one of the best seats in the house.
372 Lafayette St, New York, NY 10012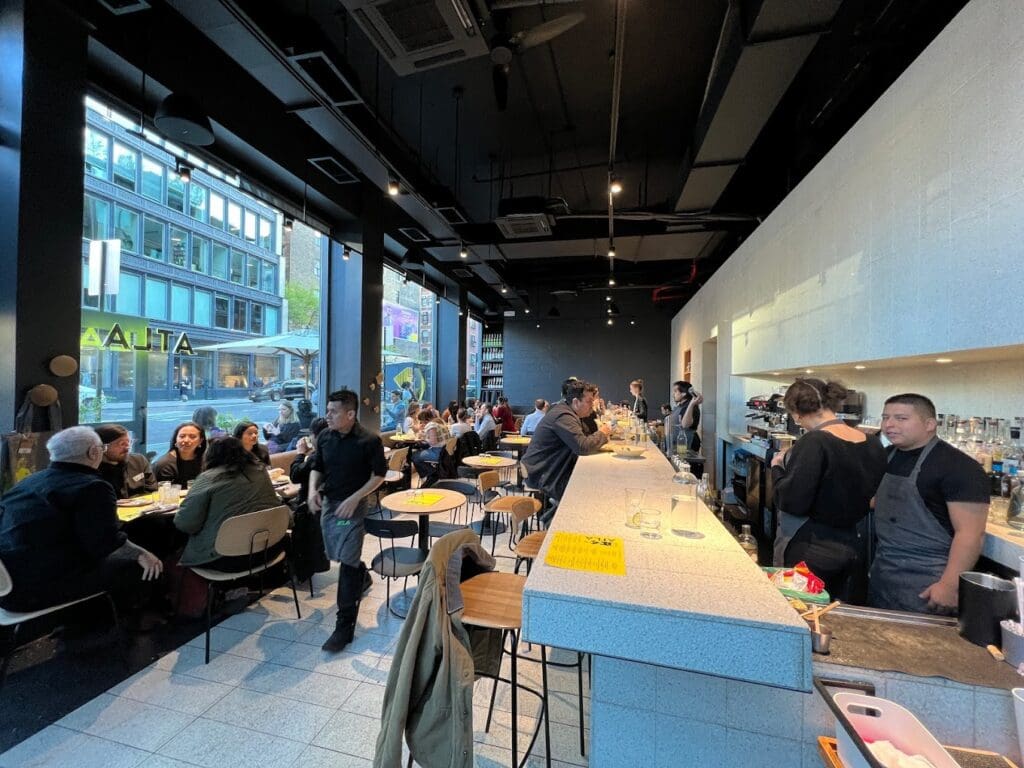 For authentic, all-day food, wine, and cocktails, check out NoHo-based Atla. Founded by Enreique Olvera, the brains behind the more upscale Cosme, this more casual eatery offers authentic Mexican favorites served up alongside craft libations, aguas frescas, and a variety of curated margaritas. Menu items highlight seasonal ingredients sourced from organic and sustainable purveyors. Be sure to save room for dessert—especially the Elote flan.
47 Bond St, New York, NY 10012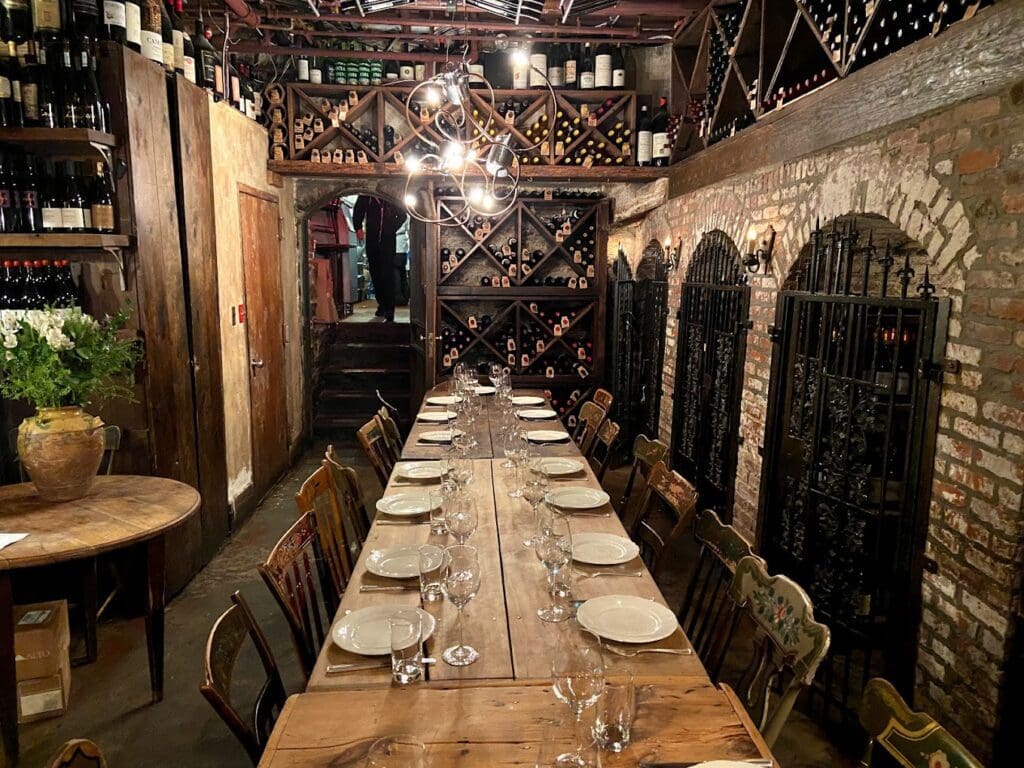 While hopping the next flight to an Italian country house may not be in the cards, booking a table at Il Buco promises the next best thing. Located on Bond Street, this antique-store-turned-restaurant's rustic space provides the perfect ambiance for enjoying hearty Italian fare, from carb-heavy pastas and risottos to juicy steaks and beyond. The restaurant's seasonal ingredients, meticulously executed plates, and Italian-heavy wine list has rendered this quality-focused establishment one of the most beloved restaurants in the city by locals and tourists alike.
STAY
9 Crosby St, New York, NY 10013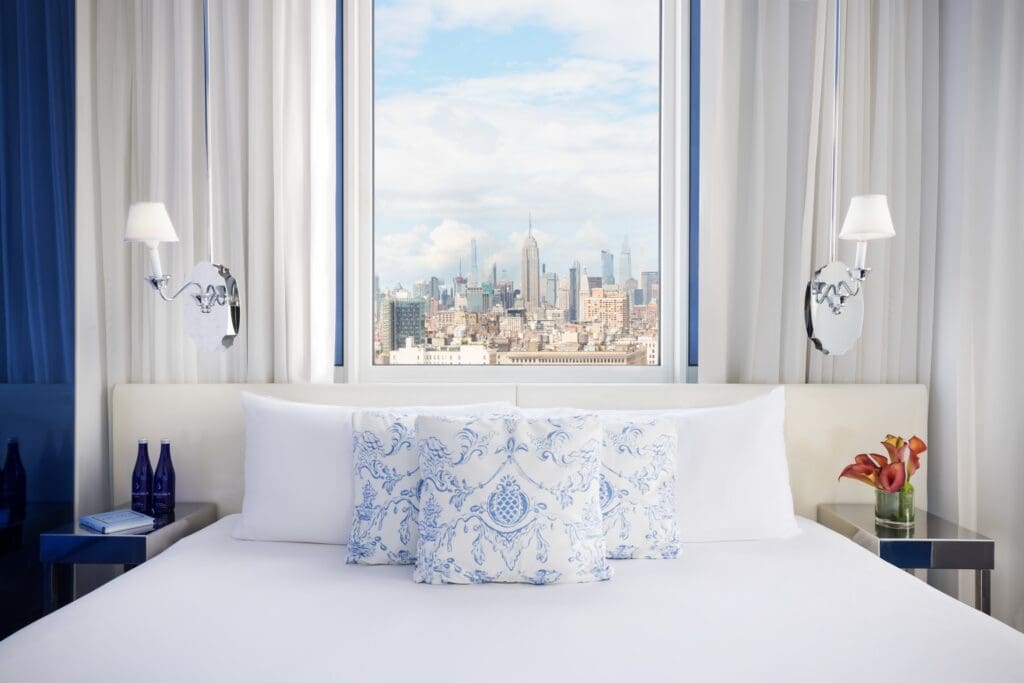 For a trendy, SoHo-based hotel that won't break the bank, look no further than NOMO SoHo. Shortened for Nostalgic & Modern, this Crosby Street-based skyscraper offers some of the best panoramic views of the city Manhattan, with many of its rooms boasting floor-to-ceiling windows, separate bathrooms with spacious tubs, and more. The hotel's 24-hour gym, on-site restaurant, and spacious outdoor terrace offer the perfect spots for eating, drinking, and working from "home." Don't forget to snap your photo under the hotel's iconic Tunnel of Love.
27 Grand St, New York, NY 10013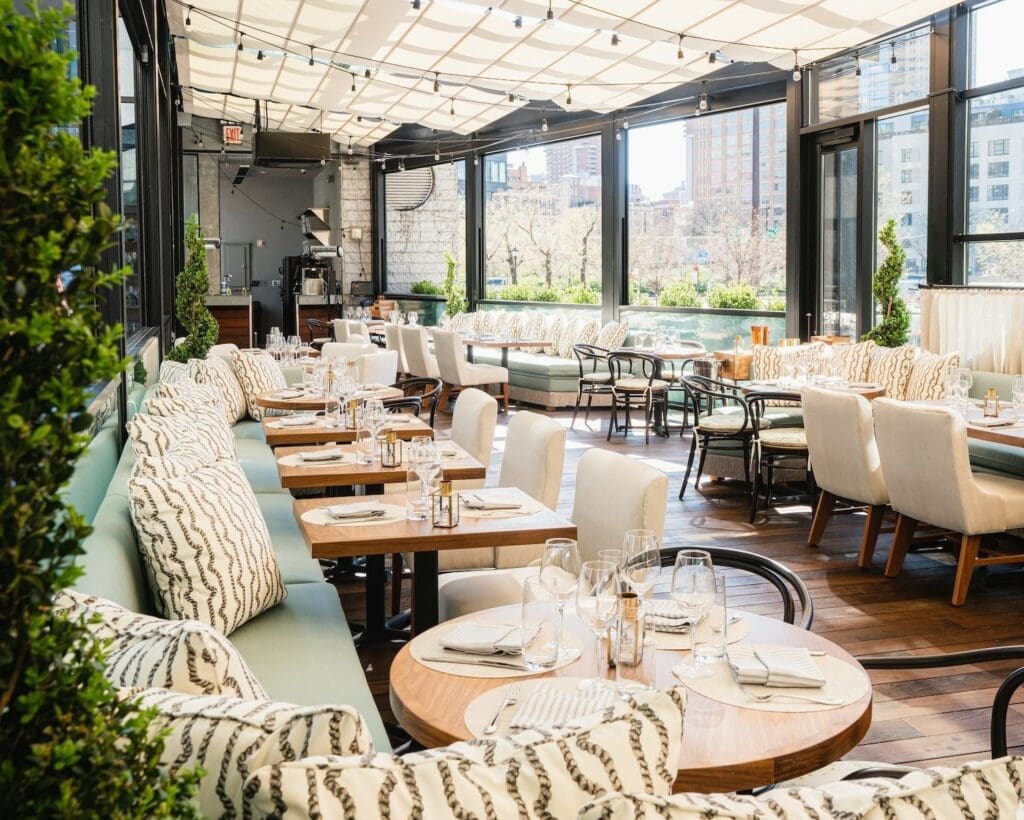 For stunning city views in an iconic New York location, check out ModernHaus SoHo. Home to 114 guest rooms, an on-site gym, rooftop pool, and unforgettable cocktail bar (JIMMY), this Grand Street-based hotel is perfect for those looking for a dynamic place to stay in the heart of the neighborhood's action. Be sure to grab a reservation at the hotel's new restaurant, Veranda, spearheaded by chef George Mendes – and be sure to save room for nightcap cocktails crafted on the rooftop by legendary mixologist Johnny Swet.
11 Howard St, New York, NY 10013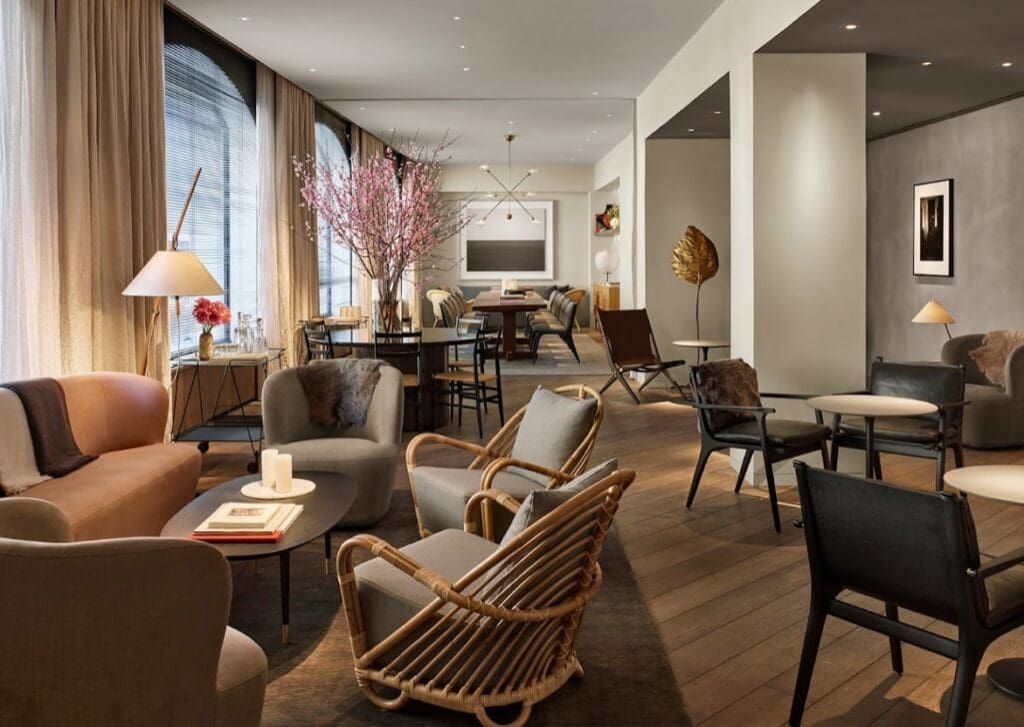 For modern amenities and unforgettable hospitality, head to 11 Howard. Situated on the border between Bowery, Chinatown, and Little Italy, this fashionable hotel offers prime access to Manhattan's most exciting downtown neighborhoods. Inspired by the minimalist style of Scandinavian design, 11 Howard's 207 rooms offer a simple taste of casual luxury, with an on-site bar (the blond), restaurant, and gym available to all guests. Note: From 10pm onwards, the blond hosts nightly DJs below two glowing disco balls for unforgettable evenings of drinking and dancing; reservations required.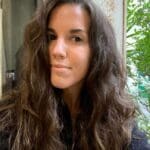 Vicki completed her Bachelor's degree at CUNY Hunter College with a double major in French Language and Italian Language, along with a minor in English and additional studies in Spanish and Polish. Her wine industry career began at Sud de France Développement in Manhattan, followed by a Wine Consultant/Buyer position at Quality House Wines. She went on to work full-time as a staff writer for VinePair.com from September 2016 – July 2017. She now freelances full-time; her work regularly appears in Food & Wine, Wine-Searcher, Beverage Media, Matador Network, Wine Enthusiast, and more.