When I first met Stanley Barrios and his wife Elena Martinez (his partner in crime), I was captivated by their unbridled enthusiasm and passion. Sipping their wine, and hearing their story, it was easy to sense how their personality is blended into their wines.
THE WOMAN BEHIND THE DREAM
Stanley's initial release was in 2014 (Exert, a 100% Syrah), and put him on the path as a winemaker on the move, joining a group of young, exciting Paso Robles winemakers- trendsetters for the future. His story is one of dedication, risk, and a dream, yet it was his wife, Elena, who was responsible for introducing Stanley to wine!
Stanley grew up in Los Angeles, loving art, food and music. His aspiration was to be a music producer, at the age of 23, he pursued a corporate career as project manager for a financial firm. At that time, Stanley's drink of choice was cognac and beer, but that was about to change.
Elena had spent considerable time in Oregon, becoming infatuated with wine, she wanted to share that passion with her (then) boyfriend. One evening Elena cooked Stanley a steak dinner, accompanied with a fine bottle of wine. Stanley's curiosity was immediately aroused. Intuitively, he could pick out different flavors, tasting how the food and wine complimented each other. Months later, (in 2007), Elena planned a surprise wine exploration trip to Spain. This trip turned out to be Stanley's "a-ha" moment. Suddenly Stanley was living, dreaming, drinking and thinking about wine, studying geology, collecting wine, reading everything he could and eventually thinking "maybe I should make wine."
Joining Liquid Asset Cellars (LAC), a private, members-only wine storage facility/social club in North Hollywood, (that regularly hosts top winemakers for private tastings), Stanley honed his palate, while meeting other serious wine lovers, and winemakers-he was all in.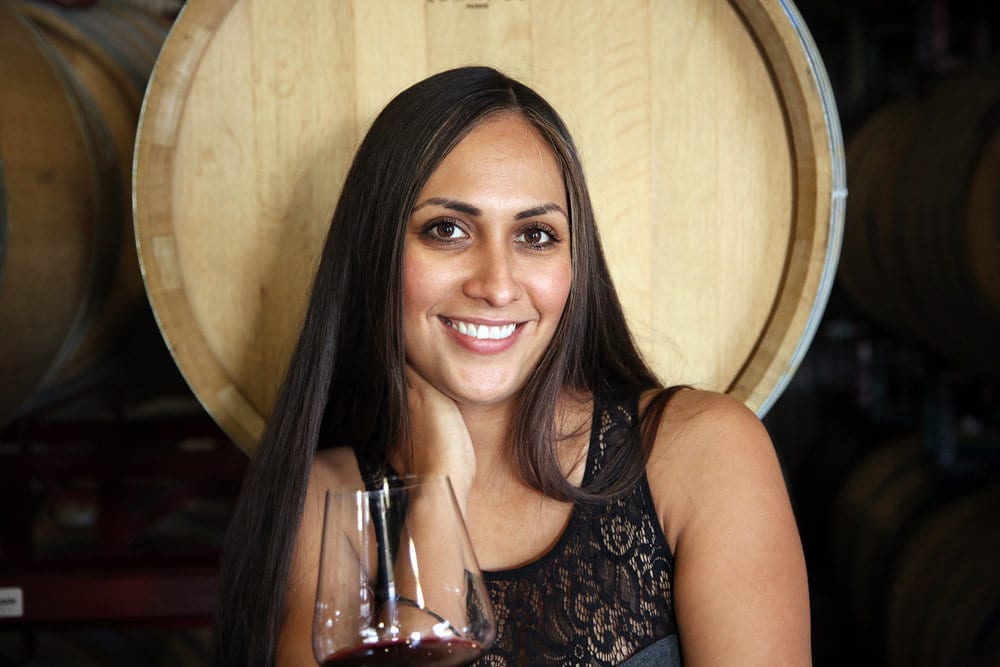 SERENDIPITY- A CHANCE MEETING
In 2012, at an event at LAC, Stanley met Nick Elliott, owner of Nicora Wines, another young (Stanley's age) up and coming winemaker. As they talked, forming an instant bond, Nick suggested Stanley work for him as an intern. Stanley eagerly accepted. For the next two years, continuing his full-time job, Stanley would drive from Los Angeles to Paso Robles on weekends, holidays and vacation time, learning from Nick. He was relentless in his pursuit to absorb as much as possible and was supported 100% by Elena.
In 2014 Stanley made his first wine, under his new winery label, TOP. Two years later, his 2016 Exert (Syrah), earned TOP a mention in the Producer Spotlight, in Wine Spectator's Magazine Insider Guide, with a 93 rating; Stanley was on the fast track.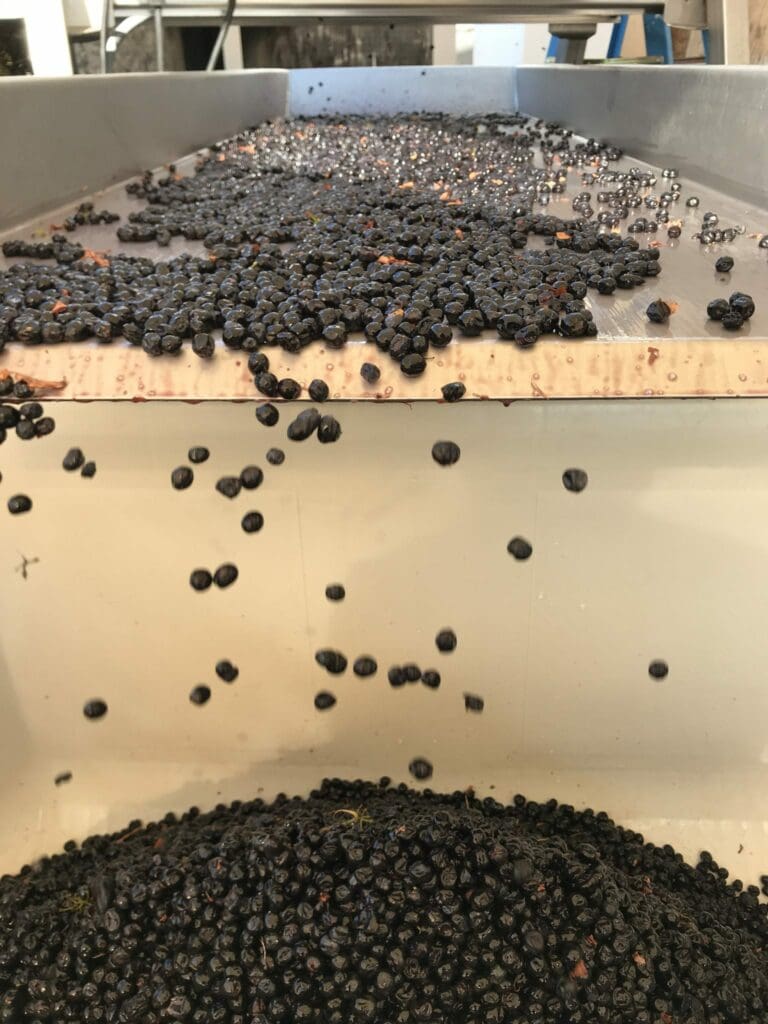 Stanley and Elena continued commuting, sometimes driving up to and returning from Paso in a single day. In 2017 Stanley took a leap of faith, leaving his job, moving to Paso Robles full time to make wine, Elena joining him on weekends. In 2019 Elena left her job….and they have been living the "Paso Dream" ever since.
Since TOP's initial release, Stanley has received accolades and recognition from peers and wine professionals. However, what Stanley and Elena thrive on is the people they meet, the friendships and relationships they build, and the pleasure they give others as they see people smile while sipping their wine.
IT'S ALL ABOUT PEOPLE AND FRIENDSHIPS
Stanley and Elena love sharing a glass of wine or a meal with casual wine drinkers, more serious wine aficionados, and industry professionals. During these times, Stanley will zealously relate his story, and tell you: "I worked seven years without a break. I sacrificed and missed personal opportunities along the road. I gave up vacations and quality family time to pursue a dream. But, dedicating myself, taking the risks to pursue that dream, has had immense rewards. Looking at the friendships we have made plus the support we have, makes it all worthwhile. I hope we can be examples to others that the impossible is possible."
TOP Wines are expressive, vibrant and full of life. Stanley doesn't craft single vineyard varietals, since he loves blending, showing off the complex characteristics from various vineyards. His "favorite" grape is Grenache because Grenache is always a challenge. It is finicky, must be picked at "just the right time" and worked with skillfully in order to shine. The essence of Grenache's complexity reflects Stanley's personality.
Instead of actively submitting his wines for review, Stanley prefers to invite wine professionals to share a glass of wine, getting to know him, and his and Elena's story. Then, if they review the wines, he is most appreciative, considering that to be an ultimate compliment.
When meeting Stanley and Elena, their exuberance is obvious. They will always talk about the satisfaction of taking that scary leap of faith, and the path to which it led. As passionate as he is, Stanley is also humble, rarely mentioning that one unique gift he is blessed with: Having an exceptionally intuitive and discerning palate.
Producing small lot premium wines, sitting and sipping with visitors who become friends, and being recognized by his peers and community is what makes Stanley and Elena feel truly blessed.
As Stanley summed up to me: "Creating finely balanced, expressive wines, while finding balance in your personal life, making friends along the way, and following your dream is what makes us happy at the end of the day."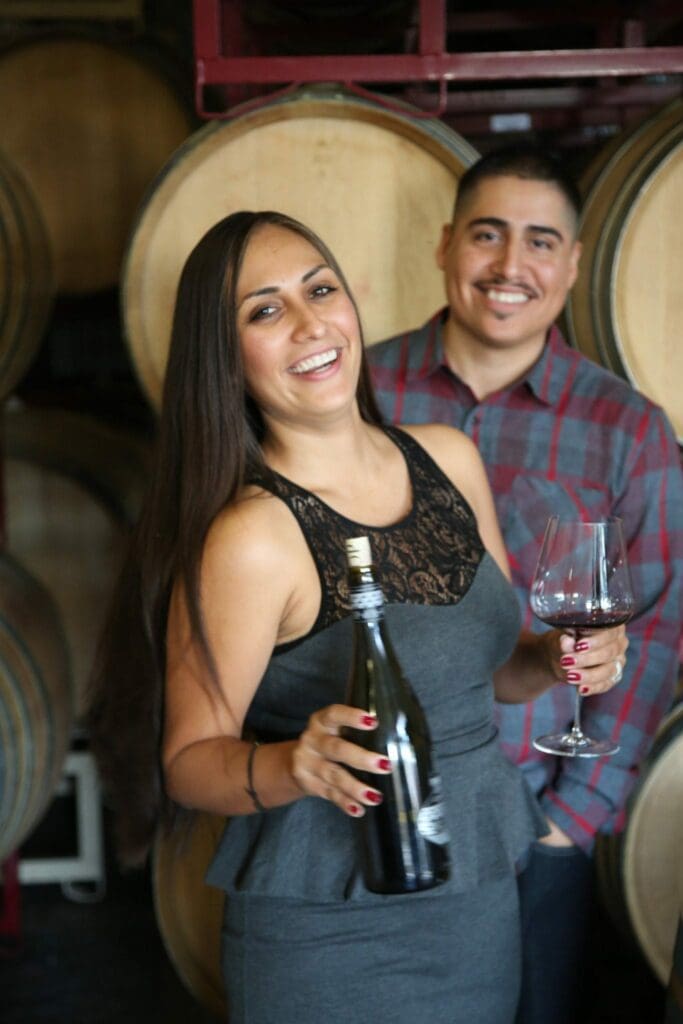 At thirty-eight, Stanley Barrios is still at the beginning of his journey. Try his wines, enjoy the trip with him, and become his friend as I have, you won't be disappointed.
Learn more or schedule a tasting at www.topwinery.com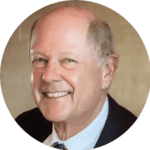 Don Sonderling is a freelance writer covering California's Wine Country lifestyle, and culture. He and his wife are constantly sipping their way from Santa Barbara to Napa, focusing on Paso Robles and the Central Coast, where they have explored for about 25 years. Don has earned his WSET2 (Wine and Spirits Education Trust) certification, has completed the Bourgogne Masterclass through the Napa Valley Wine Academy, and is a member of the LA. Wine Writers.
Focusing on the people and unique experiences to be had, Don's goal is to have people read about California's amazing wine country adventures, seeing it through his eyes, and say: "I want to go there, try that, meet them," and enrich the lives of others as his has been, by exploring California's wine roads.