Exploring the SLO Coast AVA
The newly designated SLO Coast AVA is an area with approximately eighty miles of coastline, running from Ragged Point, about 20 miles north of Cambria, south to Nipomo, about 10 miles north of Santa Maria. Traversing inland from the coast, an average of 6-8 miles, is home to the nation's newest designated grape growing region: The San Luis Obispo Coast AVA (referred to by locals as SLO Coast). Prior to the approval of this AVA, Arroyo Grande and Edna Valley were individual AVAs, now sub-AVAs of the new SLO Coast AVA.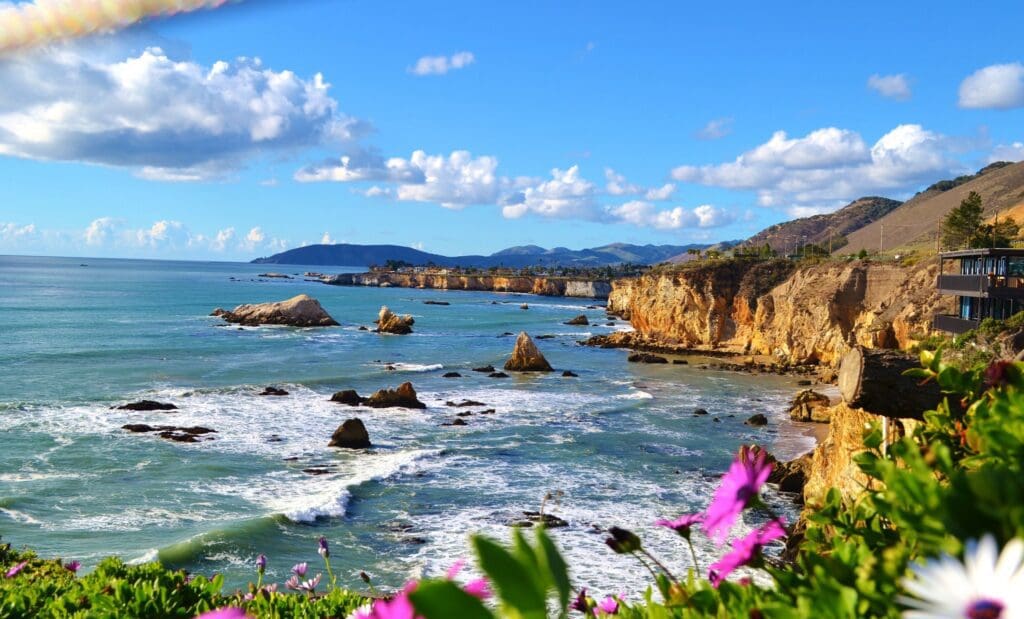 Aaron Jackson of Aequorea Vineyards, one of the principals behind this eight-year project to create this AVA, says: "Ninety-seven percent of our vineyards are planted six or fewer miles from the Pacific."
The weather is generally foggy, overcast, windy and cool. The terroir is comprised of hills, and fertile flat lands including the Nine Sisters, a chain of ancient volcanic mountains running between Morro Bay and San Luis Obispo. The overall SLO coast geology is dominated by two main groups: 1) Miocene marine sandstones and shales (~20 million years old), and 2) Cretaceous & Jurassic Franciscan Complex sediments (~180-66 million years old). These are punctuated by the younger volcanic events throughout the landscape. (*)
The combination of geologic and climatic influences produces a fertile terrain where the grapes of Burgundy, (Pinot Noir and Chardonnay), thrive.
Keep in mind, that this unique AVA-the SLO Coast, also describes a regional attitude and philosophy. Visiting the SLO Coast you will discover an unhurried, easy, community-friendly way of life. San Luis Obispo County with its small towns represents an era of a somewhat by-gone time. So, take a slow 'n easy trip up (or down) the coast, experiencing the wines, food, and people in the new SLO Coast AVA, enjoy the leisurely lifestyle of this part of the Central Coast of California.
(*): Geological description provided by Ben Schupack, geologist.
The Wineries
There are over 50 wineries in this new AVA. On our three-day trip from Los Angeles, we visited five of these. Each has its own unique place and personality.
TALLEY VINEYARDS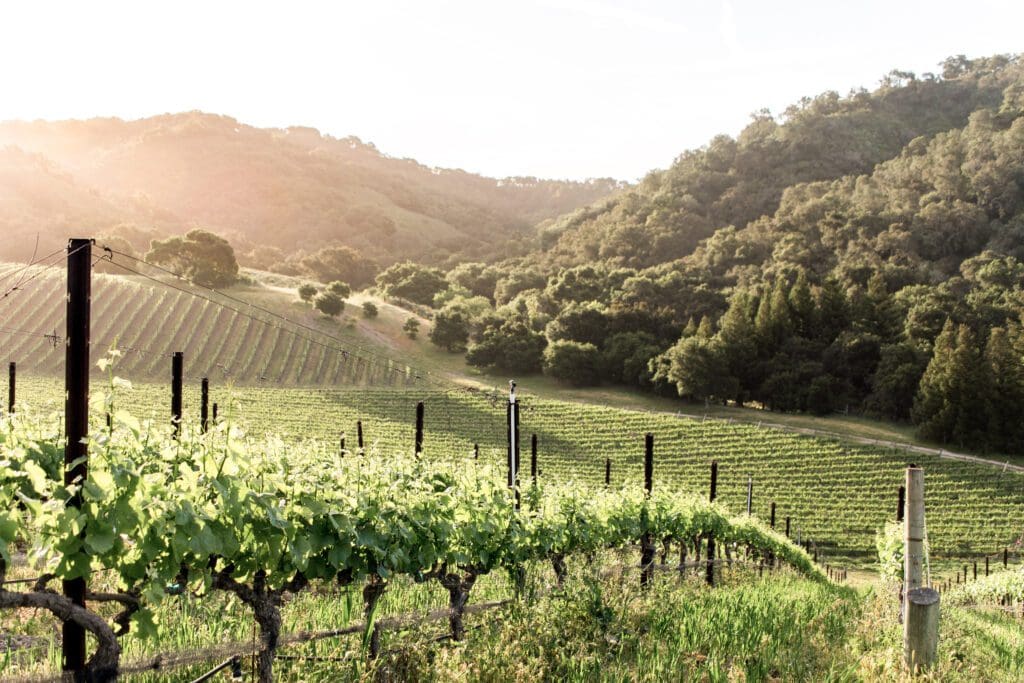 Taking a slow drive up the coast, cutting inward from Pismo Beach, we arrived at Talley Vineyards. The history is fascinating, dating back to 1948, when Oliver Talley founded a fruit and vegetable farm. In the early 1980's Oliver's son Don and his son Brian were convinced that wine making was a good idea. Following a trip to Burgundy, Don and Brian planted the initial vines, producing predominantly the "jewels" of Burgundy: Chardonnay and Pinot Noir. Today, the Talley Estate is comprised of seven world class vineyards in both the Arroyo Grande and Edna Valley sub-AVAs of the new SLO Coast AVA.
A family vineyard and winery, now spanning four generations, Talley Vineyards continues to be a mainstay in the community. Today, Brian Talley, Oliver's grandson, is the vineyard's proprietor and looks forward to his two daughters one day continuing with the family business.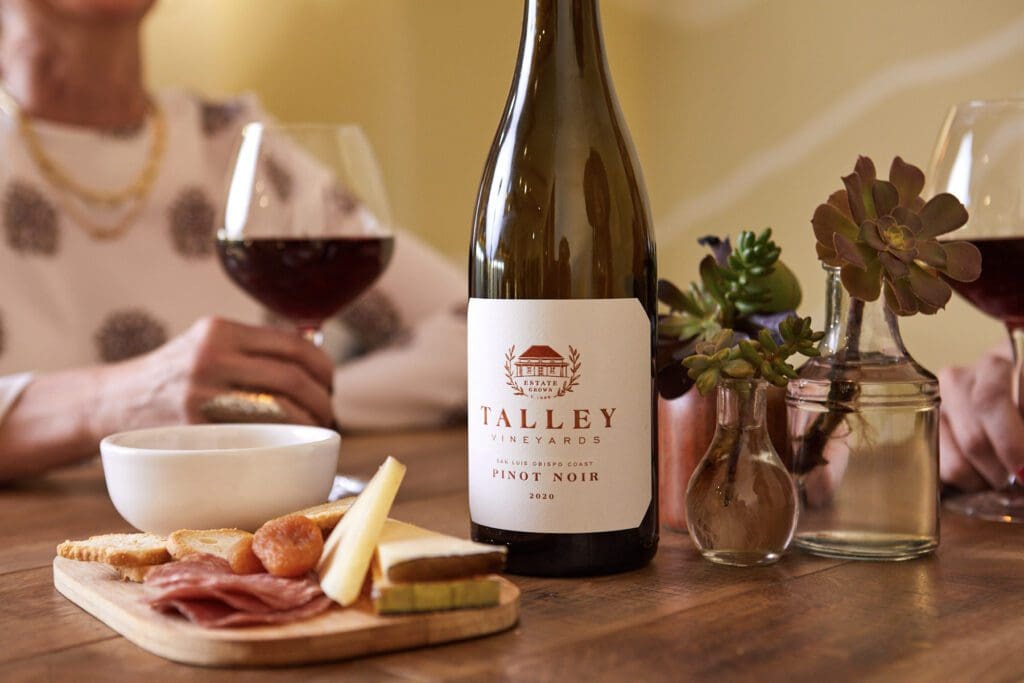 The winery itself sits overlooking majestic vineyards, surrounded by the Santa Lucia Mountains. You can sip in the newly remodeled tasting room, enjoying the magnificent pastoral views, including a view of Bishop's Peak (the tallest of the Nine Sisters), or relax outside on the inviting patio. Recently named one of the "Top 100 Wineries" in the world by Wine & Spirits Magazine, Talley Vineyards wines consistently receive high scores and have also graced the tables at the White House on several occasions.
The Talley family, stalwarts of the community, may be most proud of their leadership and dedication of stewardship of the land. Their winemaking philosophy follows a classically stylistic approach, with as little manipulation as possible, allowing the unique character of the soil to shine through their wines. They have gained a reputation as one of the legacy producers of Chardonnay and Pinot Noir not only throughout the San Luis Obispo AVA but California.
Talley Vineyards sets the standard you will experience throughout the SLO Coast AVA.
KYNSI WINERY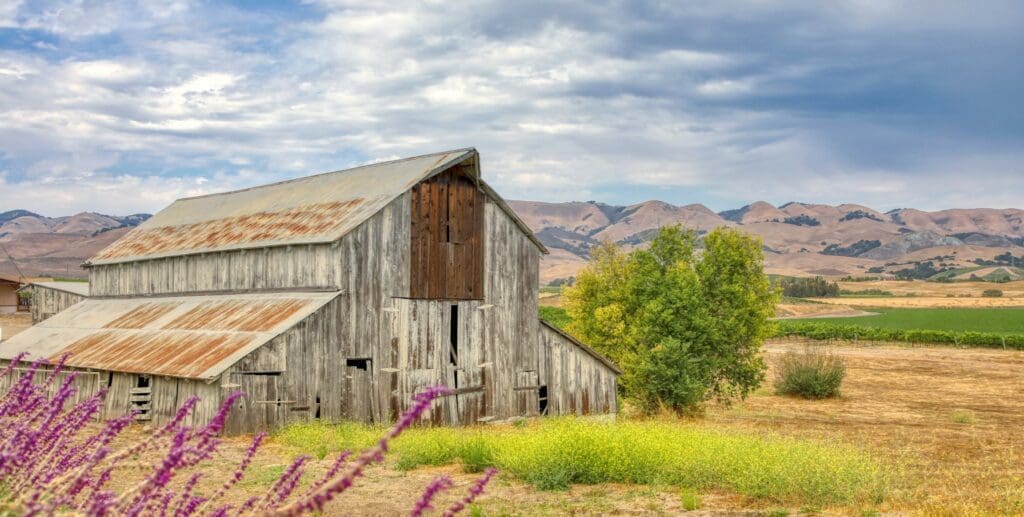 Located less than a ten-minute drive from Talley Vineyards, we arrived at Kynsi Winery. As you pull up, you enter a small, intimate courtyard, with inviting seating areas. On the day we were there, there was a small group of bikers (the peddling type) who had just arrived, and were relaxing and enjoying the tasting and ambience. What better way to visit the area than on bicycle, travelling the country roads!
Originally an old dairy farm, owner/winemakers Don and Gwen Othman, who are well known in the community, have been producing wine on the property since 1995. This family run winery (the Othman's daughter and son-in-law are active in the business) sources from some of the most esteemed vineyards in the Central Coast (such as Bien Nacido and Solomon Hills), producing not only Chardonnay and Pinot Noir, but Syrah as well. However, their signature wines are those produced from their own estate owned Stone Corral Vineyard (right across the roadway). One thing that makes Stone Corral exclusive and very unique, is that this vineyard is a cooperative between Kynsi, Talley Vineyards, and Stephen Ross Dooley , one of the area's most respected winemakers.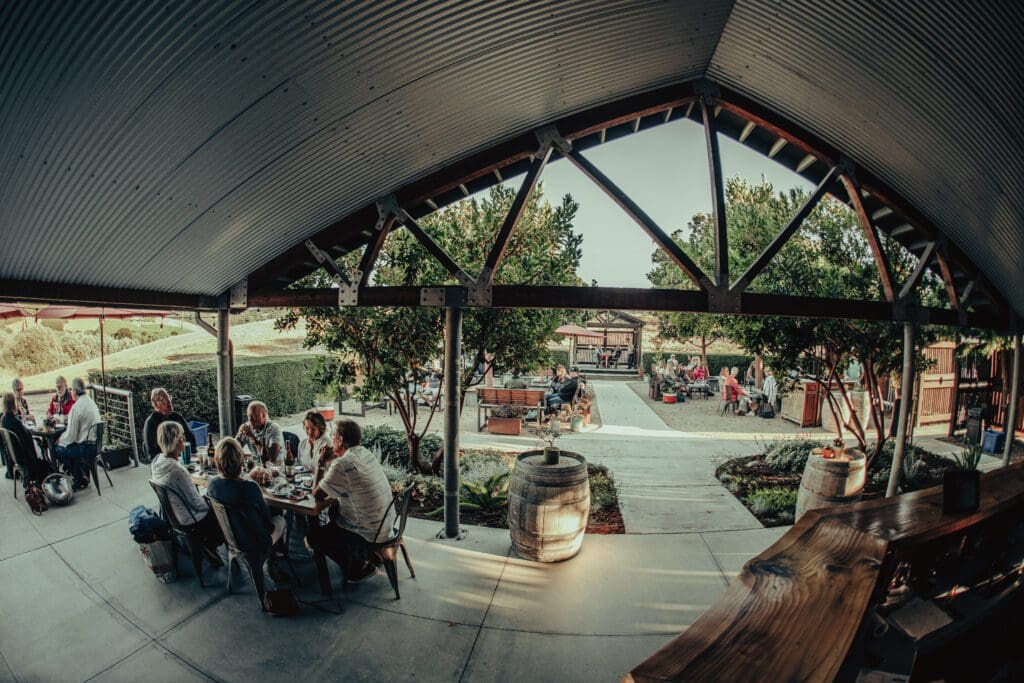 In addition to the various selections of Chardonnay, Pinot Noir and Syrah, Kynsi also produces an enticing cuvée, Hutash. This Rhone blend is guaranteed to tease and excite your sense of smell and taste. Hutash is an example of the fine art of winemaking and experimentation you will find at Kynsi.
And, not to be forgotten, is the Barn Owl logo. It had been decades since the dairy ceased operations and the property had been cared for. It was overrun with noxious weeds and an epic gopher problem, so the family put up barn owl boxes in the old barn in hopes of attracting a pair of barn owls. That spring, a pair found the boxes and put nature back into balance in that single season. The word Kynsi is Finnish for "talon," an homage to the family's heritage and the protectors of the property.
Plan a visit to this warm, friendly family winery. Sip, kick back and relax…. enjoy the SLO life.
CUTRUZZOLA VINEYARDS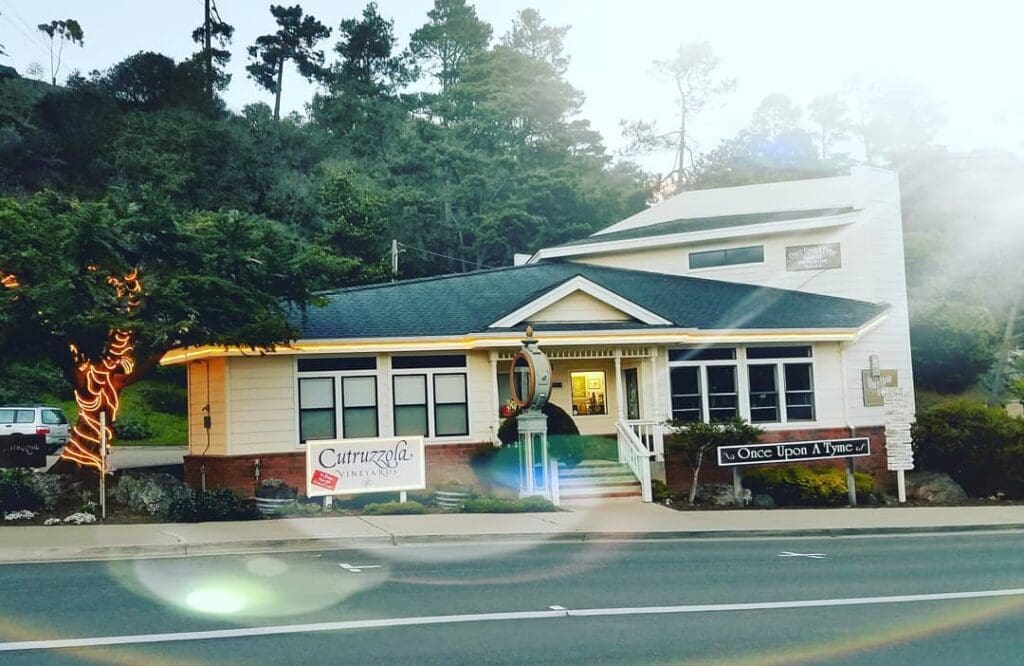 Having visited a few wineries in the Edna Valley on our impromptu visit to the SLO Coast, the next day we decided to stay on the coast, and started out in the beach town of Cambria, where we were warmly greeted by Reyna Jonas, General Manager of Cutruzzola (Koo-troot-ZOL-a) Vineyards. The tasting room is located at the entrance to town, on Main Street. We tasted on the patio in the back, and what a pleasant surprise!
Cutruzzola is an example of the many surprises that you will encounter at the variety of wineries and tasting rooms in the SLO Coast AVA. Expecting to taste Pinot Noir and Chardonnay, imagine my delightful surprise in learning the specialty of Cutruzzola was Pinot Noir and Riesling! Now, where have I seen and tasted a California Coastal Riesling before? I don't think I have!
Reyna was exceptionally knowledgeable and informative about the wines, cultivation, and philosophy of Cutruzzola. This micro-producer purchased a 47-acre parcel of land in 2000, and currently has 7 acres planted to vines, all of which are dry farmed. Located just a few miles east of Cambria, the vineyard is devoted solely to Riesling and Pinot.
As this is such a small, close-knit community, it was not surprising to learn that Stephen Ross Dooley has been working with Cutruzzola since 2009 as their vineyard consultant and winemaker.
The Riesling was elegant, aromatic with brilliant acidity. Suffice to say, I could have sipped all day. When we traversed to the Pinot tasting, Reyna set several glasses so we could taste them side-by side. Guiding us through the wines, we were able to compare each of the different Estate Pinots. It's such a treat when you have the opportunity to taste in this manner. In order to have the best experience possible, Cutruzzola offers a plate of cheeses from Vivant Fine Cheeses , a premier supplier of elegant cheeses, located in Paso Robles.
Be certain to put this hidden gem on your must visit list. Take a slow drive-up Highway 1-enjoy the fresh ocean breezes and views, until you arrive at Cutruzzola to experience their warmth, hospitality, and award-winning wines, of course.
STOLO VINEYARDS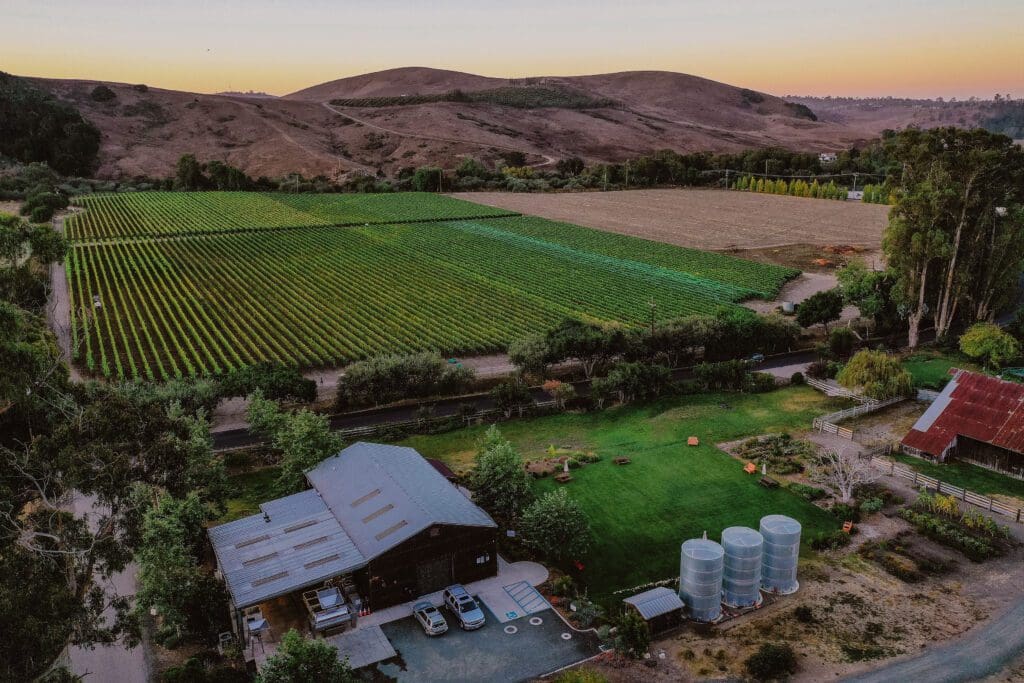 Stolo Vineyards is a pleasant ten-minute drive inland from Cambria. Another gem, another family vineyard located on the Pacific Coast Wine Trail. The tasting room overlooks vineyards, an old 1800's barn, and an expansive lawn area, with native plants, and plenty of spacious seating areas including picnic tables. This is one of those places, where at the end of the day, you can come and sit, sip, relax and totally decompress as you take in the pastoral setting surrounding you.
And then, of course, come the wines. As Stolo describes themselves in part: "Not typical indeed, possibly rogue." And again, what a pleasant surprise! Of course, STOLO produces several Pinot Noirs, in addition to a cool climate Syrah, which is a perfect expression of what "cool climate" means. But, in addition, instead of a Chardonnay, we were again surprised with a Gewurztraminer! You may think of the SLO Coast AVA as mostly Pinot and Chardonnay (and you wouldn't be wrong), but then, there are these wonderful surprises that grow so well in the micro-climates.
As is an important focus today, Stolo is also dry farmed, using sustainable agriculture practices and all their wines are 100% Estate grown. In addition to the above-mentioned wines, STOLO also produces a Rose of Pinot Noir and Sauvignon Blanc.
Maria Stolo-Bennetti, managing partner of STOLO, was, along with Aaron Jackson, one of the movers and shakers in the project to create the SLO Coast AVA. The 8-year mission was well worth it, as now, the wineries in the SLO Coast AVA are able to truly create wines that not only give a sense of place, and purpose, but they are able to designate the "who" and "where" they are!
A visit to Stolo will soothe the soul, and if you happen to be visiting on a Thursday, between June and September, you will be able to enjoy Thursday Music Days (adults only) to accompany your wine tasting, or if on a Sunday, bring the family and pet to enjoy your STOLO visit with musical accompaniment.
(Please note all visits to Stolo are by reservation)
ABSOLUTION CELLARS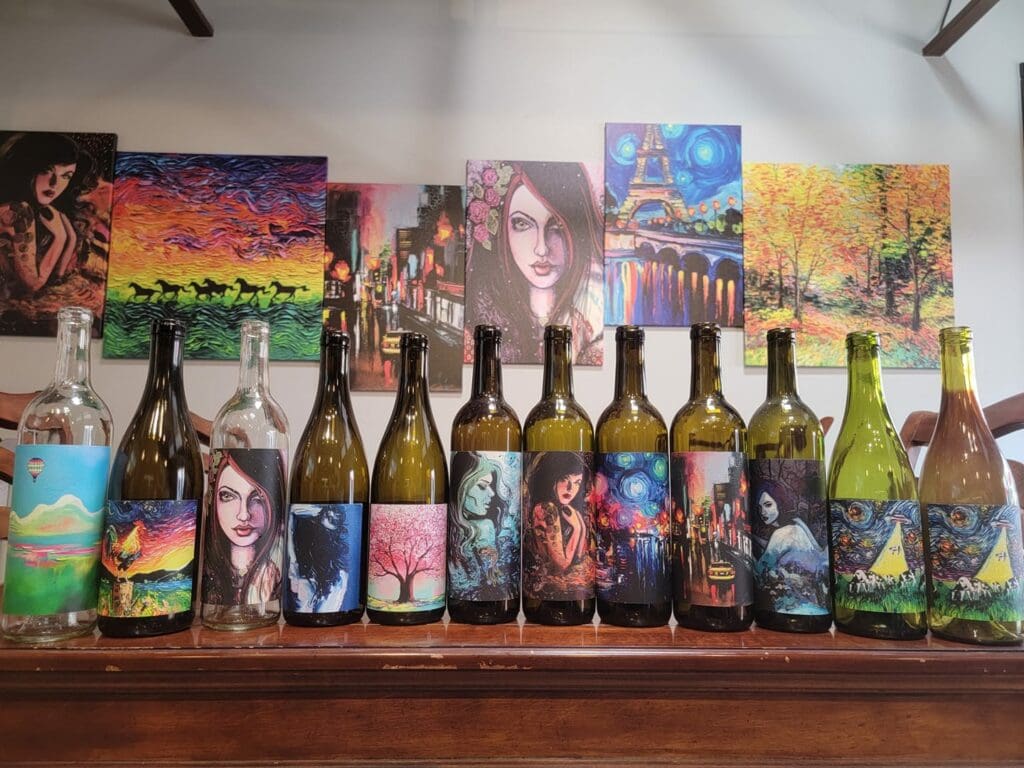 Before our ride back home, our final SLO Coast AVA tasting was at Absolution Cellars. Dirk
Neumann was a wine lover who turned his passion into a winemaking career. Moving from Florida, he started making wines here in 2014; as Dirk pours, he will tell you that he "learned by doing."
Sit inside the colorful art-filled tasting room or enjoy the beautiful outdoors on the patio with seagulls soaring (wear a hat) and seals barking while enjoying a view of the water. Dirk will personally walk you through his always evolving tasting flight lineup. From Albarino to Tempranillo, Zinfandel, Cabernet Sauvignon, Pinot Noir and over a dozen other varieties, Dirk explains as he pours, that you are experiencing a "tour of the Central California Coast." He sources from small vineyards between Monterey County and Santa Barbara, including 3 uniquely different single-clone Pinot Noirs from the SLO Coast AVA.

A tribute to Dirk and the wines of Absolution is that his first release was February of 2020-and
then COVID hit. His wines had already become locally known and respected in the area, and
during COVID were supported with 'pick up' orders. Once the tasting room was able to re-open,
the people came-and keep coming!
The Absolution Cellars tasting room is about as coastal as it gets in the SLO Coast AVA – overlooking the water in quaint and beautiful Morro Bay, a quintessential California Beach town.
For a true sip of California's Central Coast-start, or end the day on Morro Bay with owner, winemaker, and J.O.A.T. (Jack of All Trades) Dirk Neumann.
EAT-STAY AND PLAY IN THE SLO Coast AVA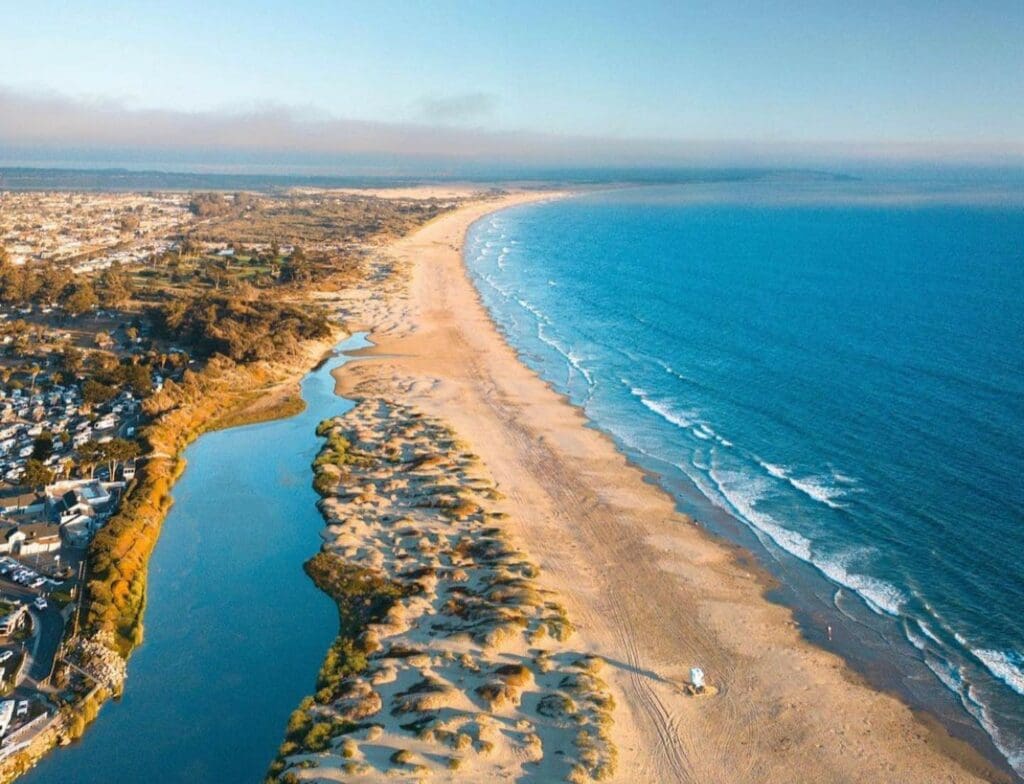 The SLO Coast AVA offers, in addition to wonderful wineries, a variety of opportunities to eat, stay, and play-from Pismo Beach up through Cambria. Here are a few suggestions:
Where to eat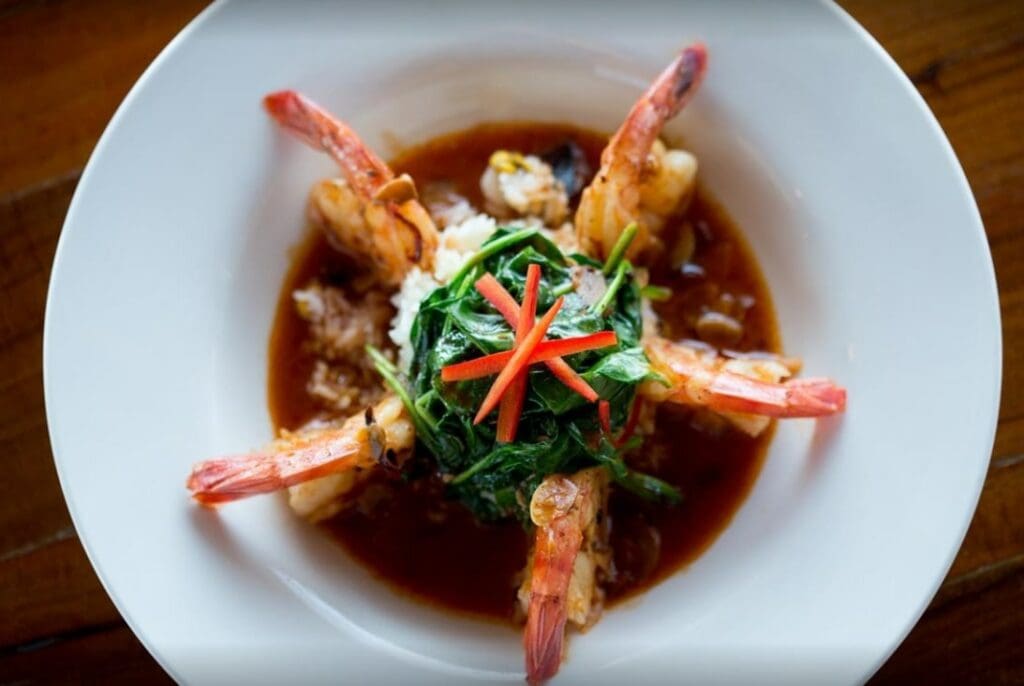 You won't be at a loss for good food, especially along the coast. A few of my favorites: Windows on the Water in Morro Bay, Moonstone Beach Bar and Grill in Cambria, Ventana Grill in Pismo Beach and for an absolutely quick kick ass hamburger, the Old Village Grill in Arroyo Grande. All along the SLO Coast you will have great food choices from burgers to fresh catch seafood, ethnic food, and gourmet dining (and leave the coat and tie at home). You name it…it's there.
Where to stay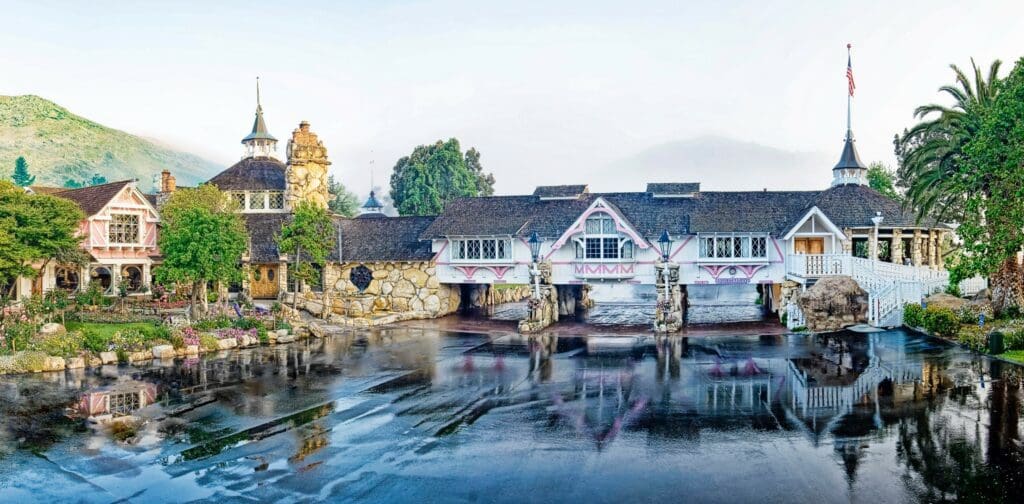 The coastal area is replete with lodging choices. Of course, there is the world famous Madonna Inn in San Luis Obispo, with its themed rooms, restaurants and beautiful grounds, an experience if you've never stayed here, and definitely worth a stop and walk through. Additionally, you will find charming, romantic inns, bed and breakfasts, plus hotels for any budget, from Pismo Beach to San Simeon. Cambria offers a variety of lodgings in town and on Moonstone Beach, overlooking the beautiful Central California Coastline. All easy drives from the many wineries awaiting your exploration.
Where to play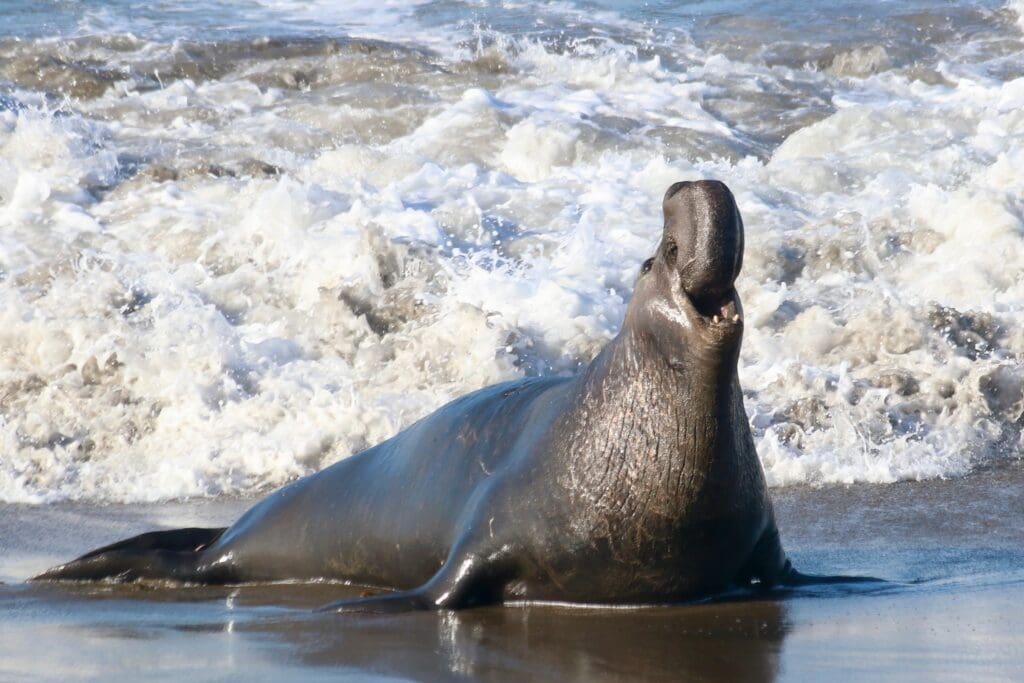 Break up your wine tasting exploration and enjoy many other features of this inviting area, such as: Hearst Castle, The Elephant Seal Rookery, Monarch Butterfly Grove, hiking trails, driving your car on the Oceano Dunes, Kayaking, fishing, boating in Morro Bay….these are only some of the adventures open to you.
Wine down any way you want on California's San Luis Obispo Central Coast…. the choices of wine, food, lodging, exploration, historical sites, and nature awaits you. Enjoy the SLO life and take it slow. Put this on your bucket list…you won't be disappointed-and once visited, you will return.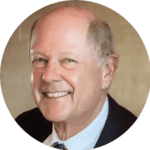 Don Sonderling is a freelance writer covering California's Wine Country lifestyle, and culture. He and his wife are constantly sipping their way from Santa Barbara to Napa, focusing on Paso Robles and the Central Coast, where they have explored for about 25 years. Don has earned his WSET2 (Wine and Spirits Education Trust) certification, has completed the Bourgogne Masterclass through the Napa Valley Wine Academy, and is a member of the LA. Wine Writers.
Focusing on the people and unique experiences to be had, Don's goal is to have people read about California's amazing wine country adventures, seeing it through his eyes, and say: "I want to go there, try that, meet them," and enrich the lives of others as his has been, by exploring California's wine roads.