Julia Child, that towering figure of French cuisine in America and around the world once said: "I still feel that French cooking is the most important in the world, one of the few that has rules. If you follow the rules, you can do pretty well."
Compared to Italian cuisine, which has very few hard and fast rules and is fuelled more by personal and regional interpretations, French cuisine, at least the kind most successfully exported and known as "Haute Cuisine", seems infinitely more rigid and prescribed. As I quoted in my last piece on Italian wine and food, the great culinary author Waverly Root once observed, "if you ask for a Béarnaise in 200 French restaurants, you'll get 200 identical sauces. Ask for a ragù in Italy, and you'll get 200 variations on meat sauce."
Yet Julia Child was also quoted as saying: "The best way to execute French cooking is to get good and loaded and whack the hell out of a chicken". I suspect this approach takes its inspiration more from the toothsome cooking of bistros and brasseries, housewives (or husbands) and jolly vignerons, than temples of gastronomy. And it's increasingly popular today in France, and around the world, as "fast casual" and take-out dining take hold.
One thing that has never changed in France is the central role of wine at the table; no meal, however casual or formal, takes place without it. And as we all know, the depth and breadth of wine selections in the country is breathtaking. Not only has French food found its way around the globe, but also French grape varieties and wine styles have been more successfully exported than those of any other country.
Following is a two-part look at both some of the classic regional haute and casual French wine and food pairings, from north to south. Of course, the classic wine pairings offer merely a comfortable jumping off point. Take liberties as needed to fill your glass.
Part I: North of the Loire
Like Italy, which can, by general but unofficial consensus, be roughly divided into north and south by the Via Salaria between Rome and the Adriatic, France, too can be split by the Loire River, which runs for 600 miles from its source in the Massif Central near the Rhône River first northward, and then westward all the way to Nantes on the Atlantic coast. The weather, language, produce, wine, and cuisine all take on a decidedly more northern feel north of the Loire. Regionally this means Normandy and Brittany in the northwest, Burgundy Champagne and Alsace in the east, and from the central Loire Valley to Hauts-de-France, France's northernmost region bordering Belgium.
Judging by local markets and restaurant menus alone, you'd hardly believe you're in the same country when traveling between northern and southern France. The north is all about green pasture and grass-fed cattle, beef, butter, cream, cow's milk cheese, cold water crustaceans and fish, and orchard fruits, not to mention beer and cider. As you'd expect, the historical availability of these ingredients drives the traditional local cuisines, and heavier, cream-based dishes reflect the cooler climate. We'll cover the south in part II.
Probably the most famous contribution to the world's soup repertoire is the classic French Soupe à L'oignon from Alsace, now popular in both fine dining restaurants and casual pubs worldwide. During the cold winter months few things warm the body and soul more than a piping hot bowl with a warm, crusty baguette, and, of course, a glass of wine. In its birthplace that glass would likely be filled with an aromatic, fruity, rich and round Pinot Gris from the region, such as one of the brilliant single vineyards from Domaine Zind-Humbrecht, or Domain Weinbach. But outside of Alsace, I find light, fresh, fruity reds à la Beaujolais work just as well.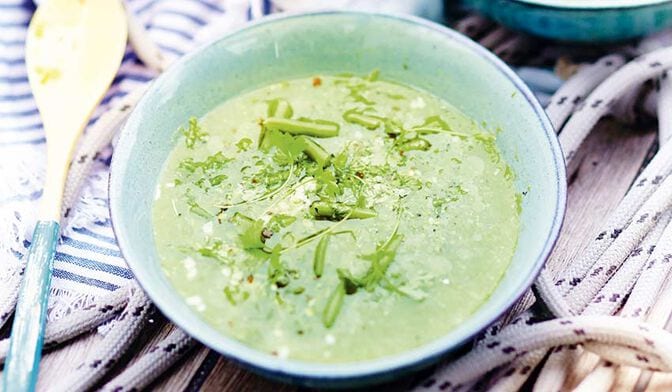 Germanic influences are prominent in the cuisine of Lorraine as in the Soupe aux haricot verts (green beans, smoked bacon, onion, potatoes, cream, and parsley), whose richness calls for a crisp counterpoint like a classic dry riesling from Trimbach or Albert Mann.
Even casual Parisian brasseries manage to elevate the grilled cheese into a thing of sublime beauty with the Croque monsieur (ham, Emmental, and gruyère cheese with Beechamel sauce on toasted buttered brioche) which I find calls for the sophisticated refreshment of sparkling wine, and why not, champagne, like one of those characterful, small grower bottlings from the likes of Agrapart or Gimonnet. The bistro classic Rillettes de Porc (pork belly terrine) needs acidity, and either a pinch of sweetness as in Vouvray demi-sec Chenin Blanc (François Pinon, Clos Naudin) or the lightly dusty grip of tannins in the cabernet francs of Chinon (Charles Joguet, Bernard Baudry).
Brittany and Normandy have significant fishing industries, with Brittany alone accounting for 80 percent of France's shellfish harvest. Oysters, crabs, lobster, scallops, langoustine, mussels, and winkles are plentiful in the north, as are light, crisp, dry wines with mouth-watering acids that harmonize so well with the salty, briny flavors of the sea.
Brittany's classic Moules Marinières (mussels with garlic, shallots, parsley, thyme, white wine, cream), for example, is a natural for the nearby whites of Musdcadet, especially one of the denser examples from Domaine de L'Ecu or Domaine de la Pépiere.
Turbot and especially sole are also northern French specialties from the sea popular in haute cuisine, with the latter featured in the simple but timeless preparation called sole meunière, "miller's sole," so named for the dusting of flour on the fish before it's pan fried in butter with lemon juice and black pepper. I find the lemon-butter flavours a happy bridge with similar notes in chardonnay with little/no oak influence, as in classic Chablis (Christian Moreau, Vincent Dauvissat, or the more available but always reliable William Fèvre), though the touch of wood in slightly richer whites from the Côte d'Or/Côte de Beaune are equally compelling – take your pick from dozens of great producers, and appellations, according to your budget.
Normandy's signature haute cuisine dish Flétan aux Crevettes et Crème Fraîche (poached flounder in a sauce of prawns, mussels, cider, butter, chanterelles, lemon, and crème fraîche) sings with Chenin Blanc from the Loire Valley, like the Vouvrays of Huet or the dry Montlouis of La Taille aux Loups.
While not exactly from the sea, but French classics nonetheless that might as well be, Cuisses de Grenouille (frogs' legs dredged in flour and fried with garlic, butter and parsley), like the similarly-sauced escargots à la Bourguignonne, owe much of their flavour to the butter and garlic, which calls for a crunchy, briny counterpoint like sauvignon blanc from Sancerre (Lucien Crochet, Vacheron).
When it comes to meat cookery, the French literally wrote the book. From slow, one pot succulent braises and stews to the currently popular sous vide (boil-in-a-bag) technique, and rich Sunday roast dinners to poaching in fat for confit — the French know how to maximize the succulent, savory, umami taste of protein. These techniques and their resulting dishes are also infinitely wine friendly, something that every French cook worth his salt would have in mind.
When braising meat "à la Française" — in wine — save some for your glass. Or perhaps more sensibly, braise with something similar but less expensive than what you serve at the table. For example, use a generic Bourgogne Rouge for your boeuf Bourguignon (beef braised in red Burgundy with smoked bacon), and serve a village level red Burgundy like Volnay or Chambolle-Musigny (or better) at the table. You can spend 100s (or 1000s) on rare bottles, though I like the value and availability offered by Maison Roche de Bellene or Louis Jadot.
Along similar lines is the classic Coq Au Vin (rooster [chicken] braised in red burgundy, with bacon, mushrooms and pearl onions), the only way to prepare that free-ranging cock whose useful time has come, which is perfect with light-medium bodied, zesty reds like gamay from one of the crus of Beaujolais (Clos de La Roilette, Jean-Paul Brun).
The northern French sweets repertoire consists of an astonishing array of elaborate preparations containing butter and cream, including decadent pies, cakes, truffles, tarts, éclairs, crèpes, and custard-based desserts like the universal crème brûlée and crème caramel, terrific with late harvest or noble rot-affected wines like Sauternes (Château Guiraud, Suduiraut) or sweet fortified whites like Muscat De Beaumes de Venise (Chapoutier).
I particularly enjoy the caramelized apple flavours of the sweet chenins of Côteaux du Layon with some age with Tarte Tatin, an upside down caramelized apple tart made famous by the sisters Tartin (Château Pierre Bise, Domaine des Baumard). Younger, fresher versions of these wines are also well-matched to Île Flottante ("floating Island"; meringue atop crème anglaise).
Classic Crèpes Suzette (crèpes with caramelized butter and sugar sauce, orange juice and zest, flambéed in Grand Marnier liqueur) is likely best served with the liqueur in which it's flambéed, while most chocolate preparations, like mousse au chocolat (chocolate mousse) and timeless chocolate truffles are usually served with the French's answer to Port, the sweet red fortified wines of Banyuls (Domaine de la Rectorie, Gérard Bertrand).
Come back next week as we look at the wines and foods of southern France.
Santé!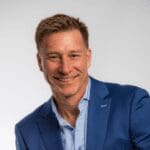 Master Sommelier John Szabo was the first Canadian to add the "MS" after his name in 2004, and he holds the WSET Diploma with honours. He is a partner and principal critic for WineAlign.com, and buyer for the WineAlign Exchange wine club, as well as columnist and consultant at CellArt.com, and feature writer for Modalina and MarQuee magazines. John is co-host of the podcast Wine Thieves, host of the IGTV series 5 to 7 Winedown, and freelances widely for international publications. His latest book, Volcanic Wines: Salt, Grit and Power, earned critical acclaim including the André Simon award for best drinks book. On the consulting side, John builds wine programs across Canada, and is currently sourcing wines for Accor/Fairmont/Sofitel Hotels in Québec.