La Fête du Champagne, a celebration of the wines of Champagne, came to Los Angeles in November 2022. Thirty-one hand-picked Champagne producers poured their wines at a series of small dinners and seminars, the Grand Tasting, and the culminating Gala Dinner. In addition to the Champagne producers who poured a diverse range of Champagnes, acclaimed chefs created dishes to enjoy with the wide range of styles.
Considered "the world's premier Champagne festival", Champagne collectors, and Champagne lovers, like myself, enjoyed the versatile world of Champagne pairings.
Pairing Champagne with Food
We identify four basic tastes – sweet, sour, bitter, and salty. Some will also identify umami as a fifth taste. Champagne offers these tastes. Sweetness comes from the dosage of the Champagne which determines the level of sweetness. The sour taste comes from the acidity in the wine. The bitter taste comes from the tannins. The saltiness comes from the minerality in the wine due to the chalky soils in Champagne. And umami flavors come from aging the wine on the lees. The combination of all of this makes Champagne an exceptionally versatile wine to pair with food.
Champagne is its own indulgence, but I always believe that when in doubt about what to pair with a meal, Champagne is an easy choice. Champagne is lovely with soft French cheese like a triple-cream brie. The acidity in Champagne makes it an excellent pairing for anything salty or fried, such as French fries and fried chicken. Champagne works with many dishes including caviar, smoked salmon, deviled eggs, macaroni and cheese, and more. And if you do not believe me, then believe these Champagne producers who I met and asked what they like to pair with some of their wines.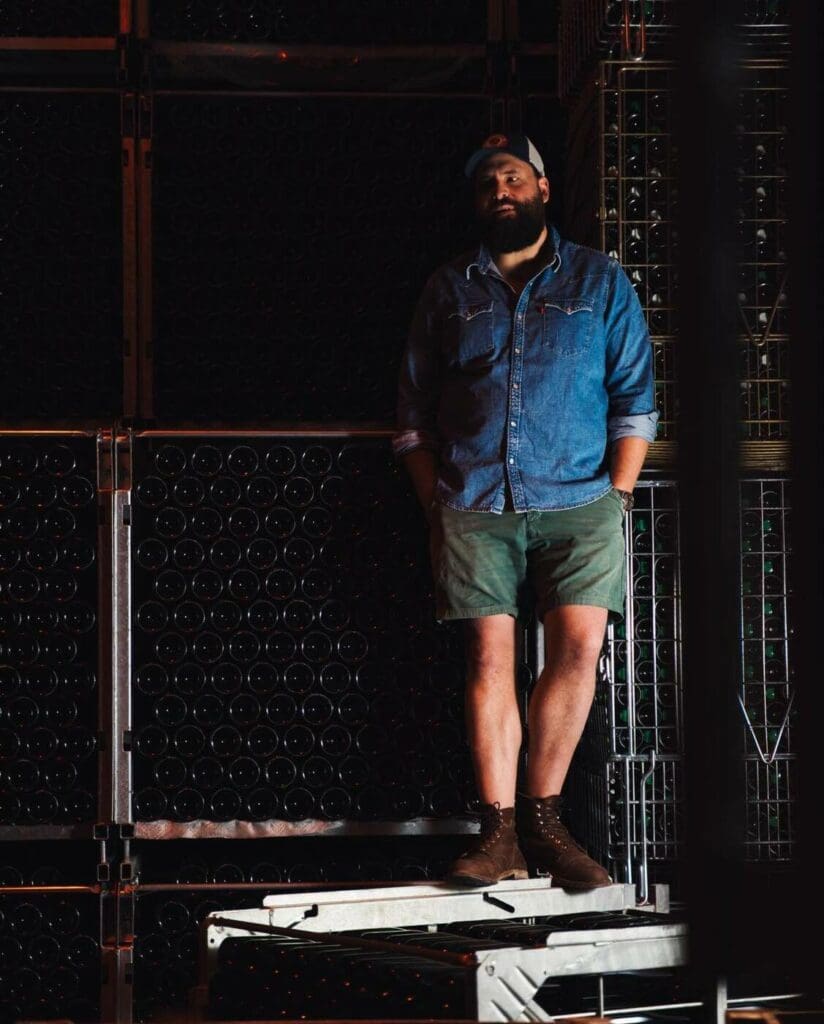 Jérôme Lagras' "favorite pairings are the ones everyone can do at home (and afford). Forget caviar, sea urchin, scallops, and oysters. These are excellent pairings, however, try fried chicken, crispy pork belly, and Peking duck." Try any of these dishes, as well as risotto or fish, with the Legras & Haas Brut 'Intuition', a blend of Chardonnay, Pinot Noir, and Pinot Meunier.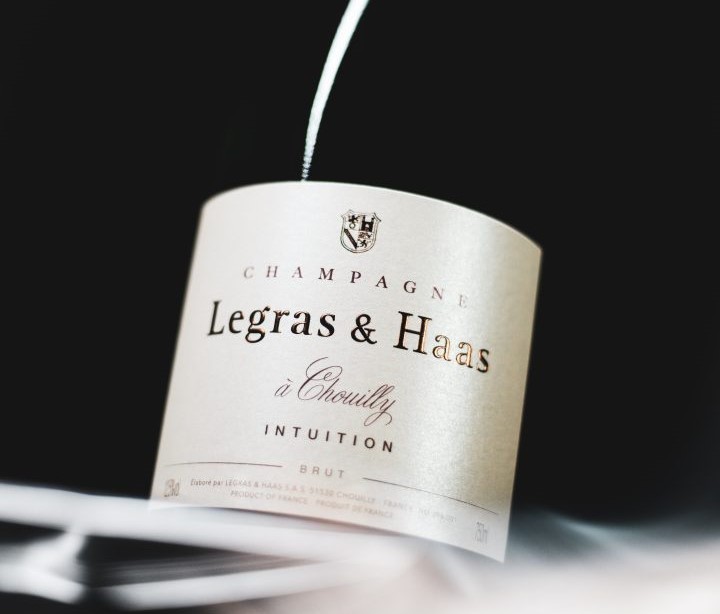 Alice Tétienne, Cellar Master of Maison Henriot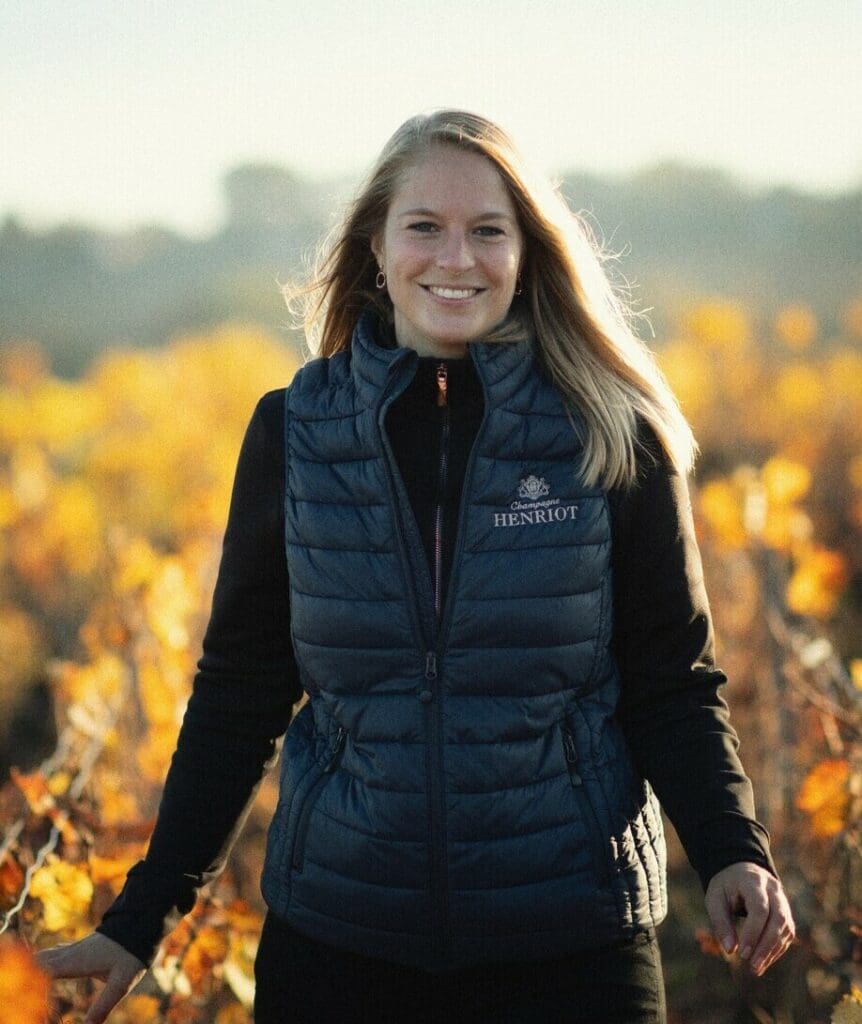 Alice Tétienne described the Champagne cuvées of the House of Henriot as "very versatile in terms of aromatics. Thus, many food pairings are made possible and those cuvées can be served to accompany any moment: an aperitif, a starter, a dish, a cheese or even a dessert. Each champagne is defined by its own universe and goes along any type of food."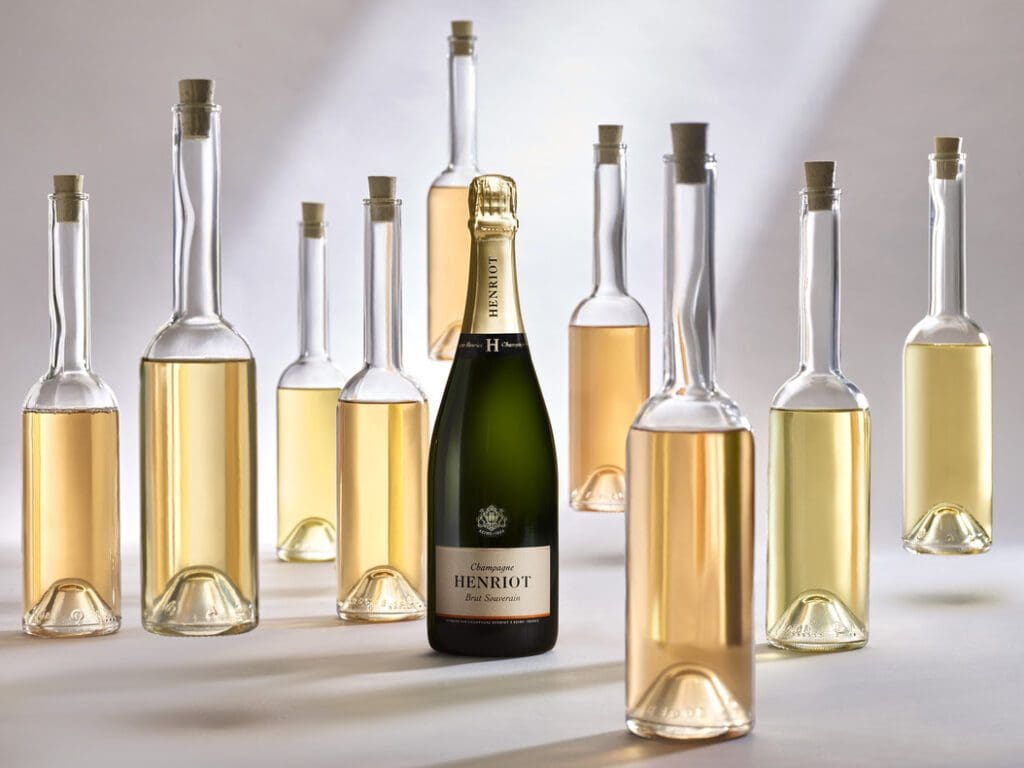 Amelie Derrieux-Sable, Director of Marketing at Maison Henriot, added a specific suggestion with the Henriot Brut Sourverain, a blend of 45% Pinot Noir, 40% Chardonnay, and 15% Pinot Meunier. Amelie said this wine is delicious with shrimp tempura or cheese puffs made with gouda. She also added that the Henriot 2012 Rosé Champagne pairs well with tacos.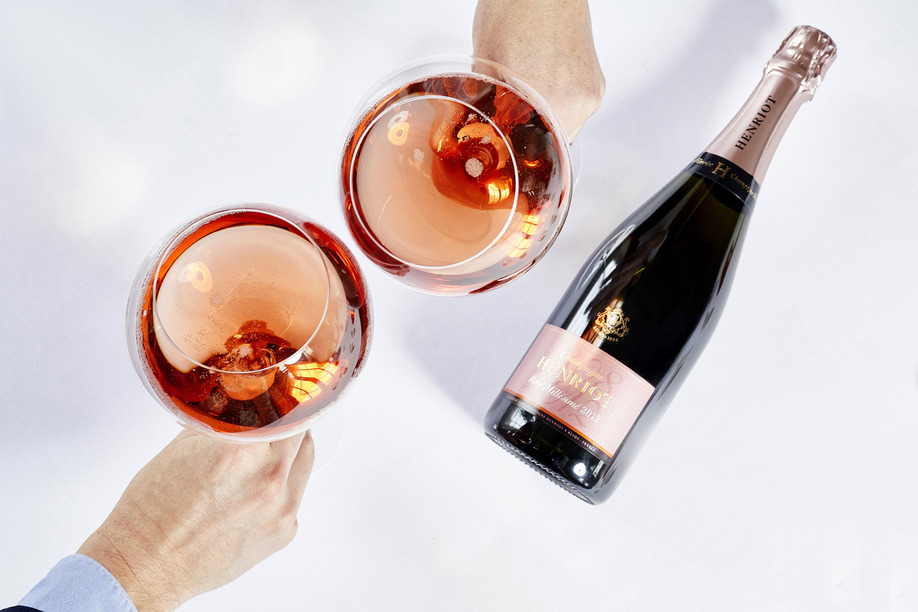 Jean-Baptiste Lécaillon, Chef de Cave, Louis Roederer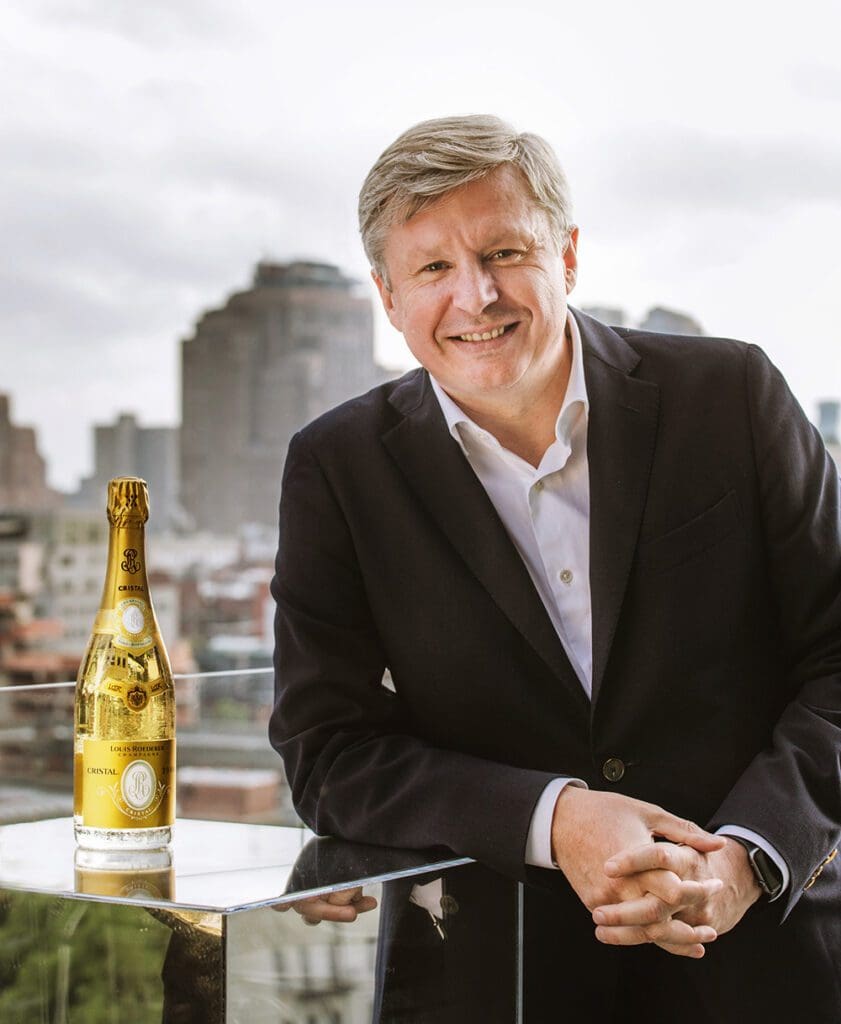 Louis Roederer 2015 Brut Nature, bottled with a label designed by Philippe Starck, is an extremely dry Champagne that is a blend of Pinot Meunier, Chardonnay, and Pinot Noir. With its chalky minerality and zippy acidity, fatty dishes work well with this wine. More specifically, Jean-Baptiste Lécaillon likes to pair this Champagne with "scallops, tartare, ōtoro tuna, jamon Iberico, or snacks with sea salt."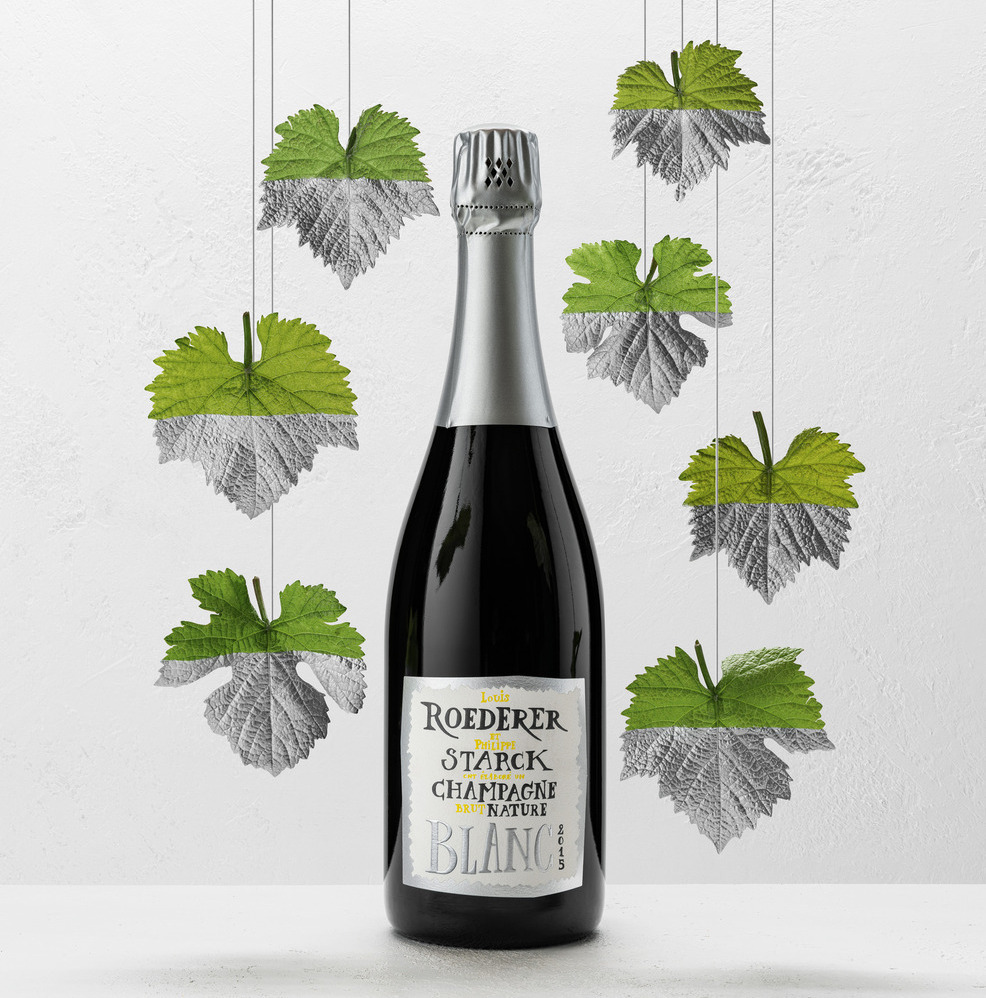 As for the famous Louis Roederer Cristal, described by Jean-Baptiste as "a wine of pure pleasure and a sophisticated gastronomic wine", it can be paired with more elaborate dishes. At a lunch in NY, Cristal was enjoyed with yellowfin tuna carpaccio with Iberico ham "chutney", sea beans, and lemon extra-virgin olive oil, seared langoustine with fennel mousseline, and spiced citrus-sambal sauce, and poached halibut with Matsutake mushroom-black sesame salad, sea urchin-dashi broth.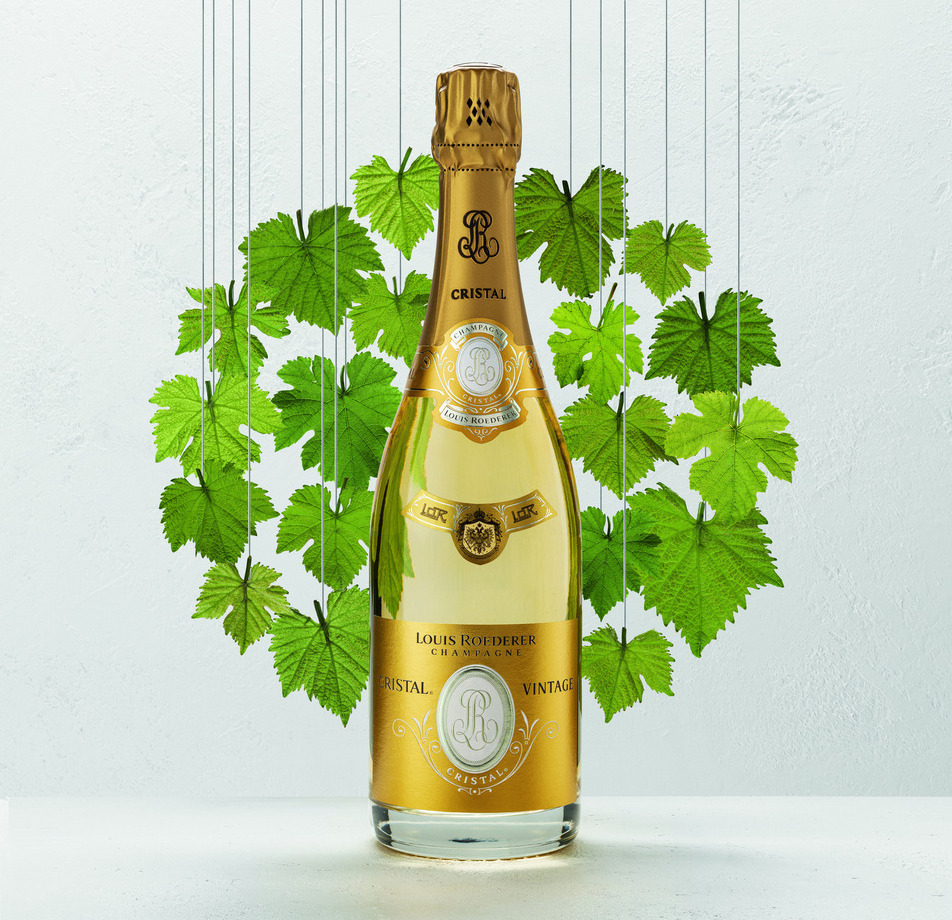 When it comes to Rosé Champagnes, Champagne Billecart-Salmon Brut Rosé is a reference point. With fruitiness of the front palate and the expression of freshness and citrus, Mathieu Roland-Billecart shared that the best pairing he has done with the Champagne Billecart-Salmon Brut Rosé "is a carpaccio of langoustine, but I also love it with sushi or a raspberry-based dessert."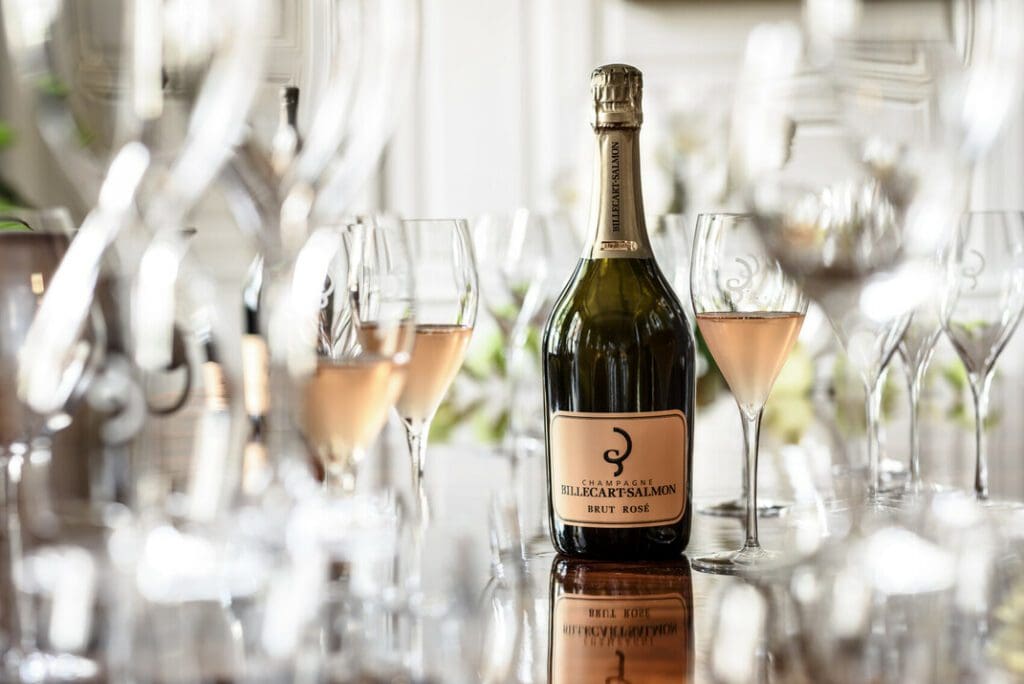 As for the Billecart-Salmon Blanc de Blancs, made from 100% Chardonnay that comes from four Grand Cru vineyards in the Côte des Blancs, Mathieu suggests "pairing with a seafood platter, lobster, or caviar."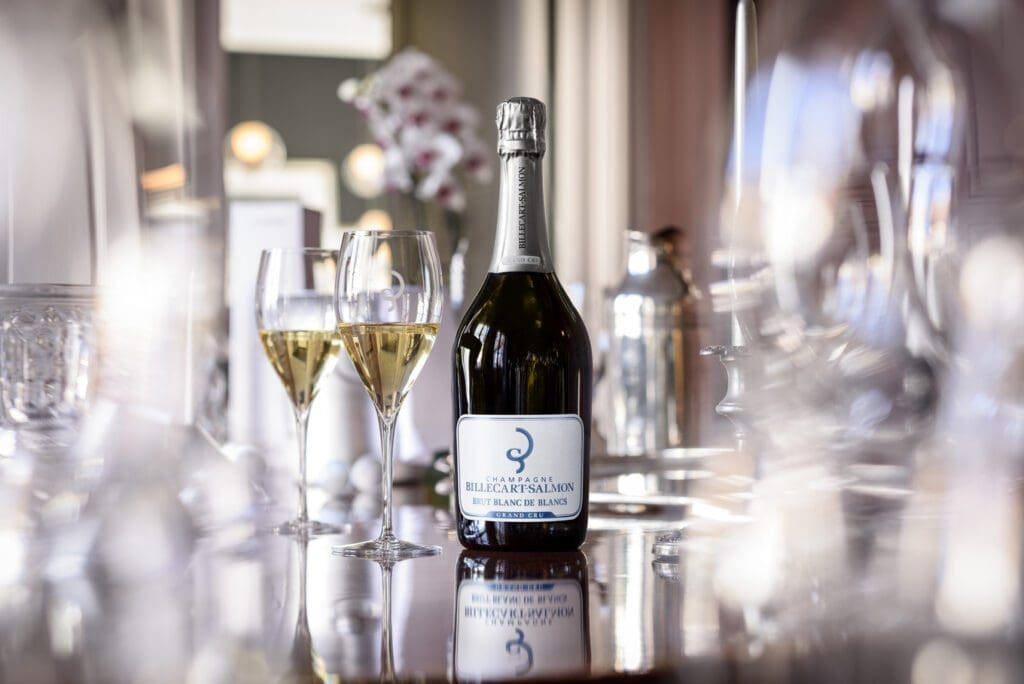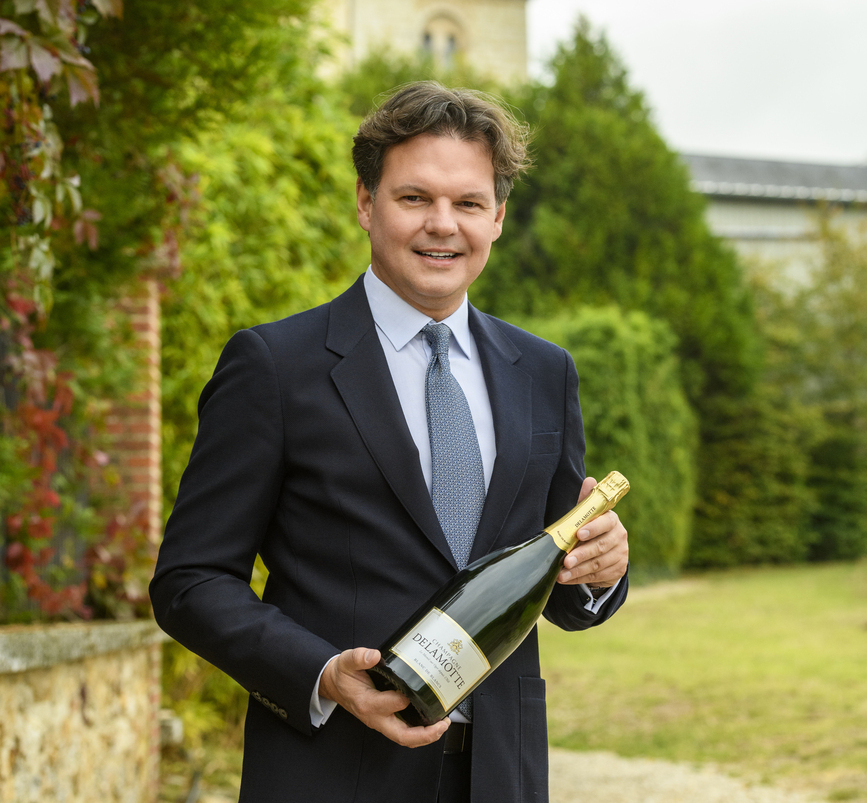 Both the Delamotte Blanc de Blancs NV and Champagne Salon 2012 are made exclusively with Chardonnay. Cristian explained that "the mineral character of these Chardonnay wines and the chalky sensations given by the Grand Cru villages located in Côte des Blancs, develop more intensity when exposed to air revealing a complexity acquired from its extended lees ageing: 4 years for Delamotte Blanc de Blancs NV and almost 10 years for Salon 2012. The purity of these wines must be paired with the finesse of the best ingredients. The iodized notes and flavors are the most suitable for the profile of these wines."
To Cristian, the Champagne Delamotte Blanc de Blancs NV, made from Grand Cru Chardonnay, "pairs well with oysters and grilled fish or as an aperitif at home with crunchy pink radishes, especially dipped in a touch of fleur de sel."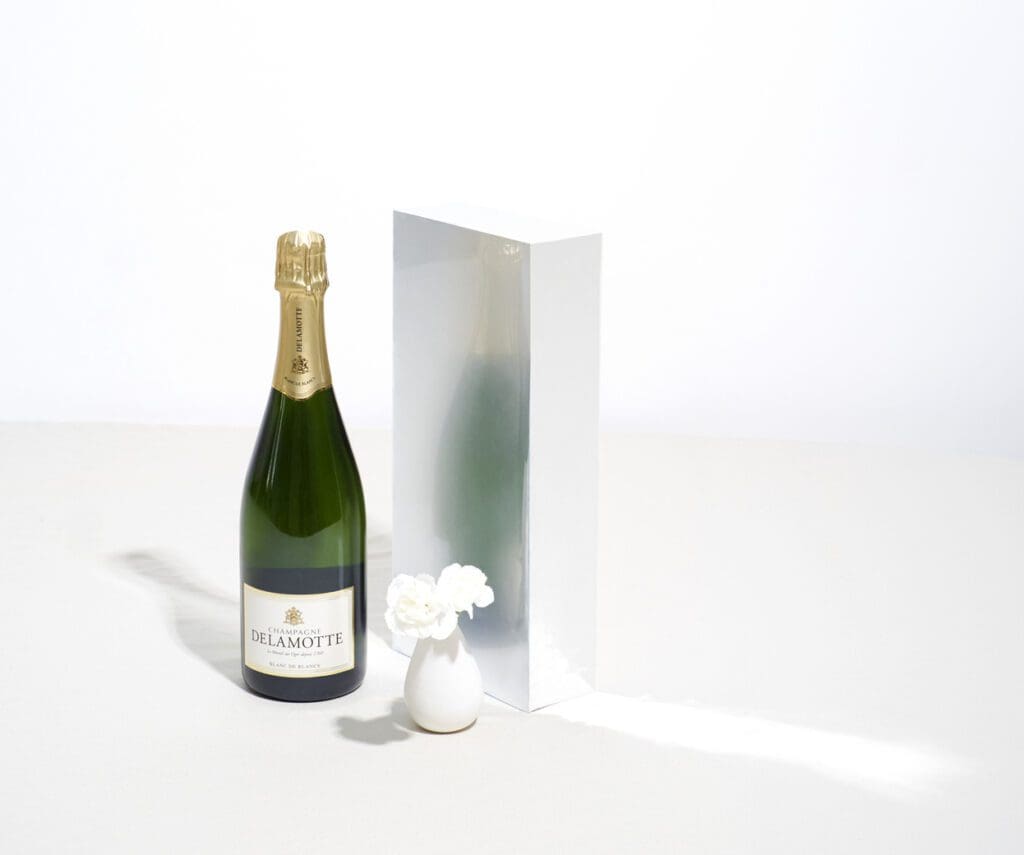 As for the elusive Champagne Salon 2012, Cristian described that its "extreme purity marries well with crisp minerality. Sea pairings are awesome: a langoustines tartar, scallops marinated in kombu, or Daurenki imperial caviar. Another pairing is a miso-glazed turbot, roasted then served with hollandaise sauce, or why not a tender veal from Corrèze with white asparagus and morels."
Champagne is more than a celebratory drink
Of course, enjoy it when you are celebrating, but also think about opening a bottle of Champagne next time you are looking to pair wine with a dish. Champagne's versatility with food will surprise and impress – another reason why it's so delightful.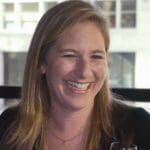 Allison Levine is the owner of Please The Palate, a boutique agency specializing in marketing and event planning for the wine and spirits industry. With over 15 years of experience in communications, marketing, and event planning, Allison is passionate about the world around her and the diverse people in it. Allison is a freelance writer and contributes to numerous publications, as well as her blog at www.pleasethepalate.com. She is the host of the podcast WineSoundtrack USA where she interviews winemakers and winery owners who share their stories, insights, and some humorous anecdotes. She also co-hosts a wine video series on YouTube called Crush On This. Allison holds a master's degree in International Communications with a focus on cross-cultural training from the American University School of International Service. She also holds a WSET Level 3 Certificate from the Wine & Spirits Education Trust (WSET) and is a member of the Circle of Wine Writers.