A Scientist Walked into a Laboratory….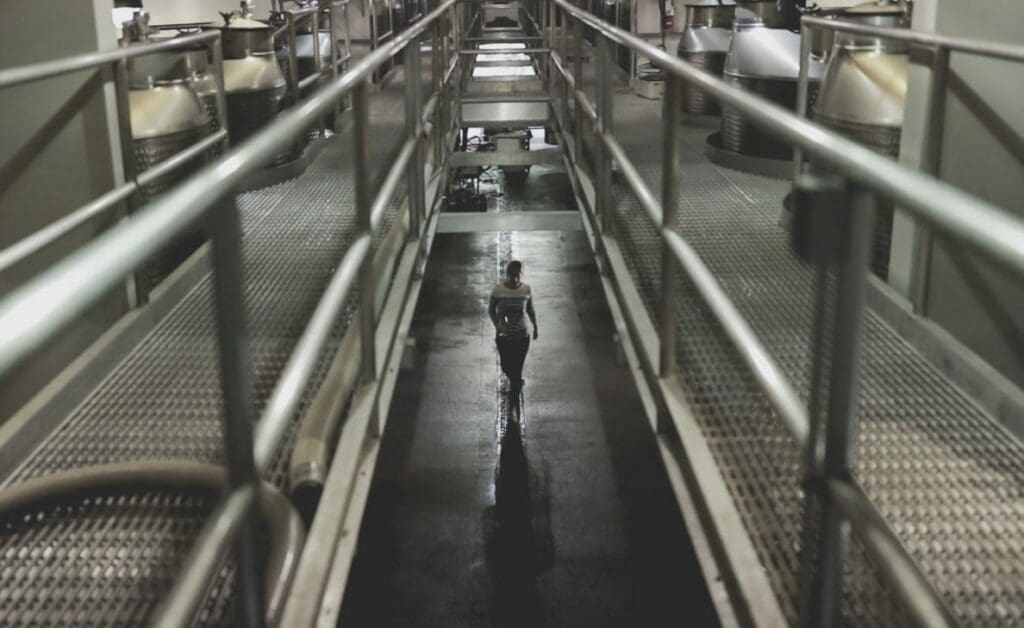 Renée Ary is more than just a young, accomplished winemaker. She is the American Spirit.
The oldest of 8 children, growing up in the West Virginia coal town of Hooten Holler, Renée always had a thirst for learning, creating, and experimenting. She developed a love of science from her father, a coal miner, who had discovered a simple and effective method for detecting and identifying underground gasses in the coal mines (much more successful than the "canary in the cage").
Wait a minute…. we've already seen the movie "Coal Miner's Daughter," and know the ending, so let's start over!
Renée was raised on the East Coast, in New Jersey, part of a close-knit Irish American family. Following high school, she moved to California, attending St. Mary's College in the San Francisco Bay area, majoring in chemistry and art. She loved experimentation, order, creativity, and the way these disciplines were mutually inclusive in so many ways. Graduating in 1999, with degrees in chemistry and art, Renée told me, "all I wanted to do was spend my life in a laboratory looking through a microscope."
And this truly is the scene where the scientist walked into a laboratory, changing her life forever.
First Comes Education…. Then You Get Educated
Sending out her resume, as good fortune would have it, the laboratory that hired Renée was at the Robert Mondavi Winery. It didn't take her long to realize that this was a "cool endeavor." Being able to blend her love of science and discovery, with the creativity of art, Renée was intrigued by the idea of being able to taste what she was working on (and legitimately drink on the job). She began to explore both the scientific and artistic sides of winemaking, loving the puzzle and making the pieces "fit." Supplementing her undergraduate education as she worked at Mondavi, with enology classes at UC Davis, in 2003 Renée was hired by Duckhorn Vineyards to work in their laboratory. Little did anyone know that a year later, 2004 would become a pivotal year in the wine world.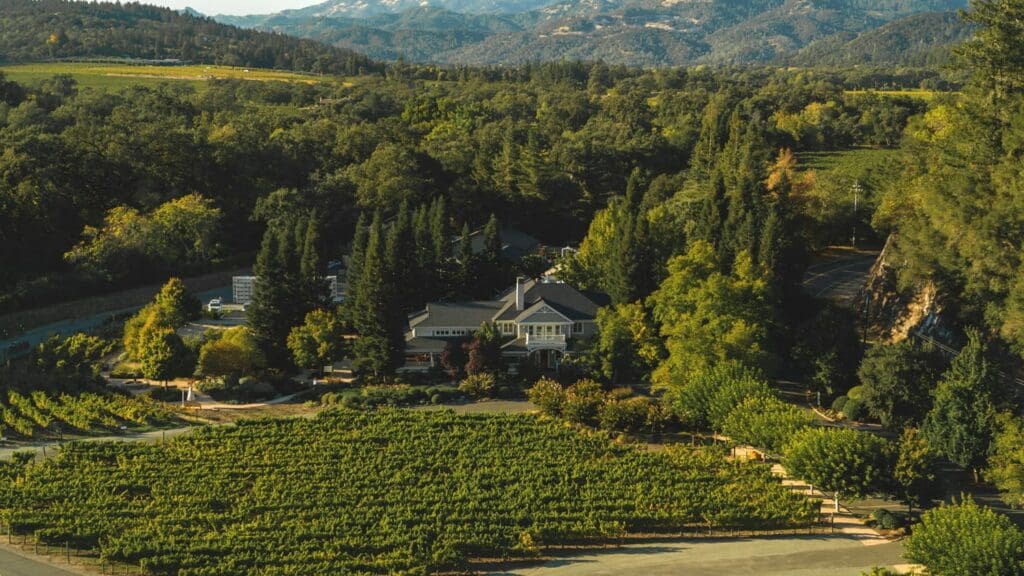 Renée worked her way up from the lab to eventually become assistant winemaker, under the tutelage and watchful eye of Mark Beringer (great-great-grandson of Jacob Beringer, one of the founding brothers of Beringer Vineyards).
This is when Renée's "real education" began. The experience of working in laboratories, refining her palate, while learning about the science of wine, eventually lead to Renée's ultimate winemaking career.
For the next decade, Renée realized that winemaking wasn't just about making wine. Extensive time was spent in the vineyards. Throughout the process of growing, harvesting, pressing, fermenting, tasting, and ageing, Renée learned to depend more on her sense of smell and taste, rather than strict science, in creating liquid "science projects." But there was much more involved. There is the "other" side of winemaking that isn't talked about that much, because, well, it simply isn't "romantic" or enticing: One of the most important, and never-ending tasks, is analyzing and buying the right barrels and determining which ones will show off different varietals the best. Then there is production and bottling, and of course, sales, marketing, travel, presentations, meeting with distributors, educating, and motivating the entire team. All of this while still making the wine…tasting, assessing, and tweaking. It's a puzzle involving multiple parts, requiring constant "backtracking through all the pieces" to slowly put the puzzle together. Renée genuinely enjoys the balancing act…loving every aspect of the challenge.
Blending the Professional and Personal Life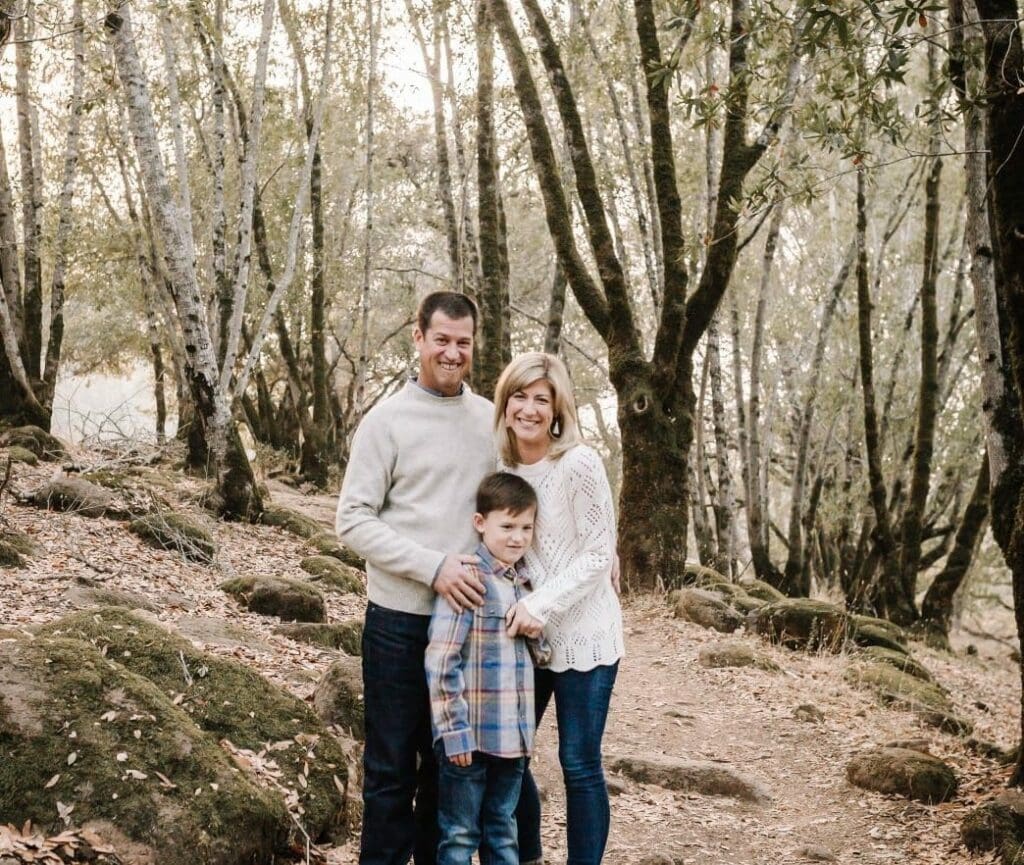 With the demands of work, Renée never loses sight of the importance of family. As much commitment and time as she gives to winemaking, she is focuses on her family life as much as her professional life. With a husband and nine-year-old son, Renée knows how precious family time is, crediting her childhood, and father, for teaching her this. "My father was a hard-working successful businessman and was very good at balancing his career with quality family time." By example, he taught her the value of family togetherness, and as a result, the Ary family spends a lot of time together, camping, hiking, skiing, and kayaking-activities that require, attention to detail, planning, thinking, challenges, risk taking and unknowns to adapt to.
And Then it Happened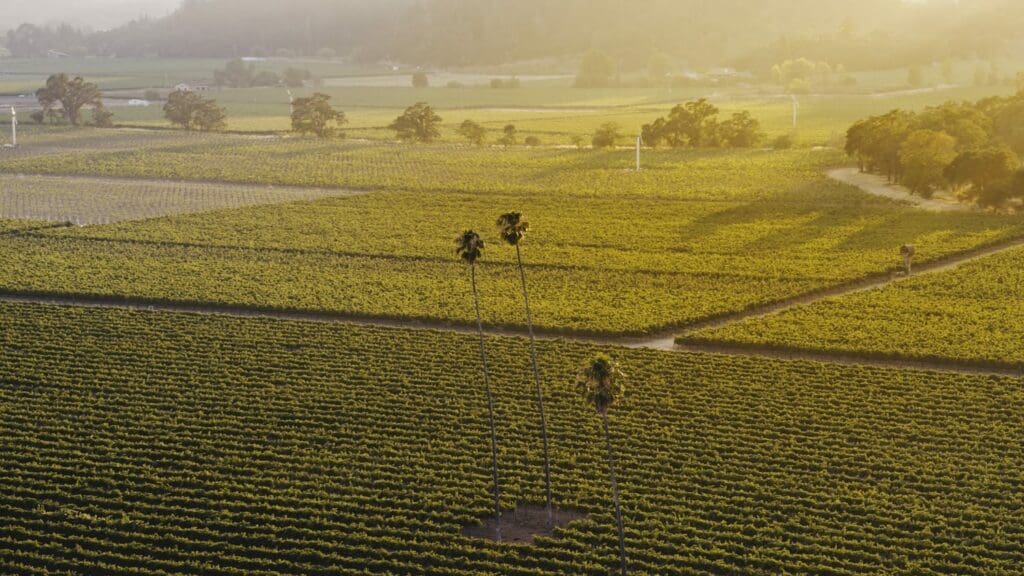 In 2013, Duckhorn's winemaker, Bill Nancarrow, who had taken over for Mark Beringer several years earlier, left Duckhorn. Renée, still in her 30's, (born the same year Duckhorn was established), became Duckhorn's fourth head winemaker. As fortune, serendipity or timing would have it, the following year, 2014, would turn out to be a pivotal year for Renée, and the world of wine….it would be "the year" where the stars aligned, and "the puzzle" really came together.
It was on a November morning, in 2017, that I first "met" Renée. I had been in Napa the week before, but we had been unable to connect, so we set up a 10:00 am phone call for a week later. How fortunate for me that we were not able to connect a week earlier, because I was about to share in an incredible experience.
I got up that morning, had my coffee and read the news, and then waited in anticipation for Renée's call…. because I knew that this would not be just "another" day in the life of Renée Ary, or Duckhorn Vineyards.
At promptly 10:00 am the phone rang, I answered, and Renée said: "Hi Don, this is Renée, how are you?" I remember replying: "Wrong question: How are YOU?" She burst out laughing, and I could hear the passion and excitement as she gushed: "It's been such a cool morning-it's just been surreal. No Merlot has scored this high since 1997. It's too good to be true…. I just need to pinch myself."
The news I read at 8:00 am that morning was the announcement by Wine Spectator Magazine, that Duckhorn's 2014 Three Palms Merlot, (scoring 95), had just been named #1 Wine of the Year in their annual "Top 100" wines of the world!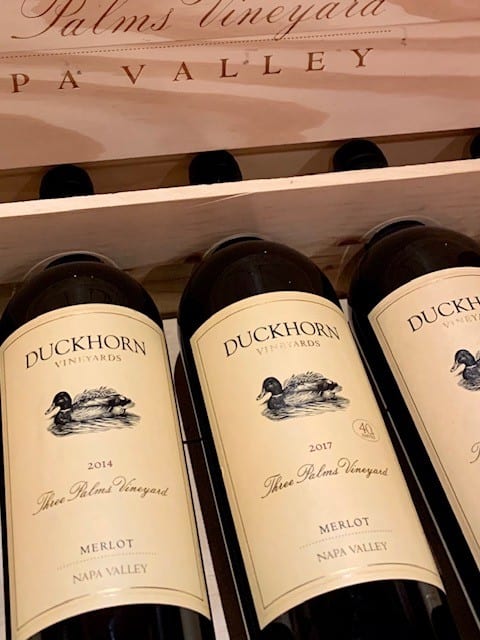 2014, as it turns out, was not only Renée's first year as Duckhorn's head winemaker, but it was also the 10th anniversary of the year the film Sideways was released. This 2004 film upended the wine world. Within a short period of time, Merlot sales and popularity became depressed, and Pinot Noir became the new sought-after wine of choice.
And now, Renée Ary, with her first vintage, had proclaimed to the wine world: "Move over Pinot Noir…. Merlot is BACK!".
A few years later I was visiting Duckhorn. As we sipped and chatted on the wrap-around porch on a perfect Fall afternoon, I asked Renée if earning that #1 rating, especially during her first year as head winemaker, put any additional pressure on her. She replied that it was more like she put additional pressure on herself…. because now there was a defined goal to keep striving for and meet again, and the challenge to always excel and do better.
How fitting, therefore, that in 2020, Duckhorn's 2017 Three Palms Merlot placed #15 in Wine Spectator's Top 100 list with a score of 96! One point better than 2014, and the ONLY Merlot to make the current year's top 100-and again set a lofty bar as the highest-rated Napa Merlot since 1997!
Looking Past to Look Forward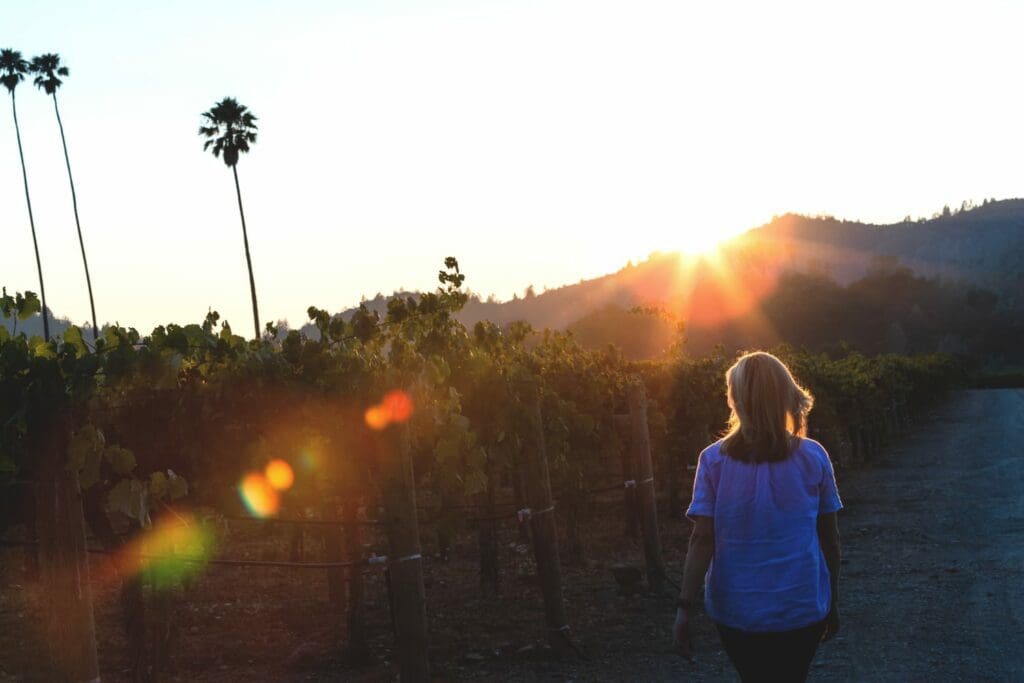 The last many years have created many challenges to Napa Valley, its residents, and the wine culture. Multiple fires and the pandemic of 2020, that we are still dealing with, has caused havoc, heartbreak, and many more trials. But, with challenges come opportunities.
Renée has embraced them all, using them as learning and teaching tools for her team and family. Intuitive knowledge is one thing, but these last years have demonstrated the importance of being flexible in attitude and mentality. You can plan as much as you want, however, as Renée says, "life will always throw you curve balls and you must be nimble enough to react, think fast, adjust, and still make good decisions based on the unknown that has happened." Intellectually we all know that things change, but when you are suddenly hit in the face with the unexpected, that is when your training, intuition, self-confidence, and leadership really kick in and are put to the test.
Embracing the challenges and dealing with extremes made Renée even more adept at business and her own personal life. Specifically, when it comes to her family, she related how exciting and satisfying it has been to see her nine-year-old son grow and adapt to our "new" world. Of course, children do learn by example.
Renée Ary is comfortable with the uncomfortable. She tries new things and pushes herself. Life's experiences have taught her that if you do the same thing the same way, the result will always be the same. But, when you do it differently, by choice or circumstance, embrace changes, adapt, and be flexible, you will have exciting results and always have something to look forward to.
In 1999 a scientist walked into a laboratory, wanting to sit behind a microscope. Through curiosity and a willingness to explore and change, she became a world-class winemaker, bringing smiles and joy to the world. And that is no fairytale.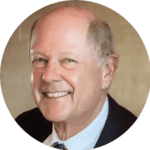 Don Sonderling is a freelance writer covering California's Wine Country lifestyle, and culture. He and his wife are constantly sipping their way from Santa Barbara to Napa, focusing on Paso Robles and the Central Coast, where they have explored for about 25 years. Don has earned his WSET2 (Wine and Spirits Education Trust) certification, has completed the Bourgogne Masterclass through the Napa Valley Wine Academy, and is a member of the LA. Wine Writers.
Focusing on the people and unique experiences to be had, Don's goal is to have people read about California's amazing wine country adventures, seeing it through his eyes, and say: "I want to go there, try that, meet them," and enrich the lives of others as his has been, by exploring California's wine roads.