When Eleven Madison Park, considered one of the world's greatest restaurants, recently announced it was changing to an all plant-based menu, many people were shocked.
It is a bold move on many fronts, and as a sommelier, I was immediately intrigued, wondering how this announcement would influence the wine pairings and the overall wine program. I, like many others, had questions. The comments on the announcement ranged from, "that's silly" and "are they going to charge the same price for vegetables?", to "they are doomed and I will not return" and what about that famous duck dish? Despite the comments, at the time of the writing of this piece, Eleven Madison Park has 15,000 people on their reservation waiting list and are sold out.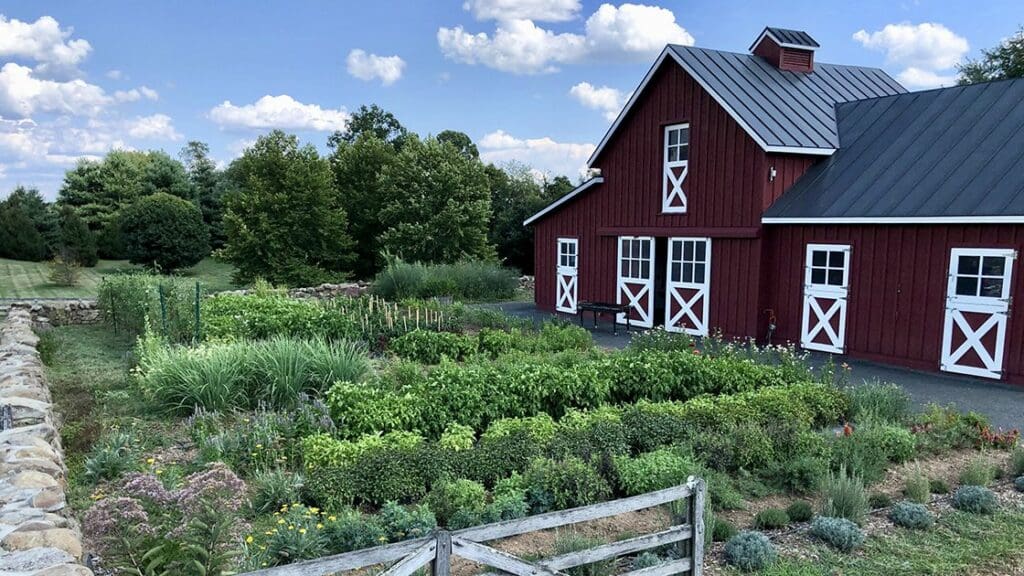 Established in 1998 Eleven Madison opened to much acclaim. Daniel Humm, current owner and chef, joined the team in 2006 and in 2011 purchased the restaurant with partners. Today Humm is sole owner and head of the Make it Nice Restaurant Group. The restaurant has an impressive list of accolades including the Michelin three stars distinction, The World's Best restaurant in 2017 and Wine Spectator's coveted Grand Award for its wine program.
Our Limited View of Plant Based Foods
Shifting to an all plant-based menu, I wondered what plant-based items they might be working with. I began to do some research and quickly realized that my perception of the plant based world was extremely limited. That is a problem for many of us steak and potato types. The options at plant-focused restaurants are so much more than the usual suspects, such as cauliflower, lentils, and asparagus. Which is what I think folks in the comment sections were envisioning. According to the World Economic Forum, scientists estimate that there are nearly 400,000 plant species on the planet. More than 300,000 are technically edible, yet in practice, humans generally eat a mere 200 of them – .01% of all plant life out there. In some ways this mirrors the world of wine, with most consumers drinking a small fraction of the thousands of varieties out there.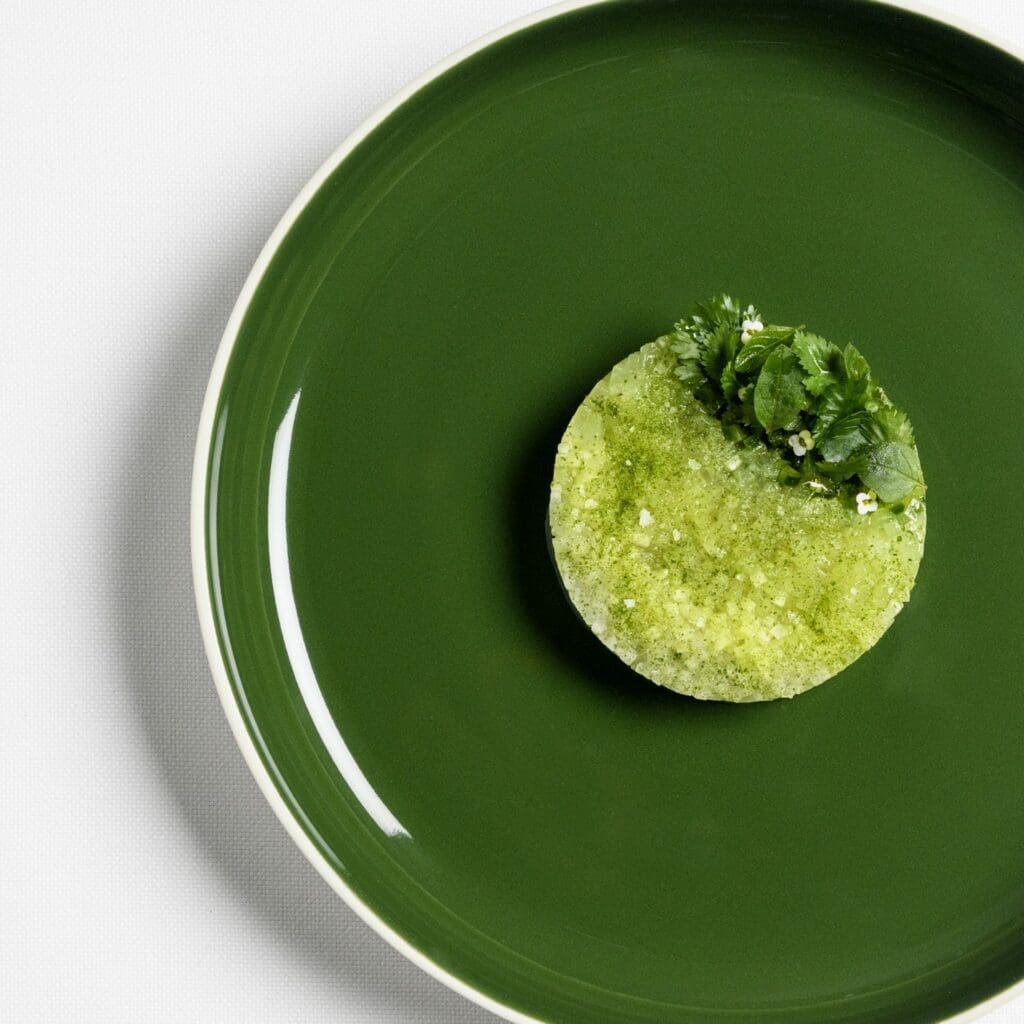 I contacted Eleven Madison for some insights and their Wine Director, Watson Brown, was generous with his time. I asked for his overall view of the change in the direction of the menu and if he planned on making any adjustments to the program in light of this shift. He expressed that "at first, it felt limiting, but now it's quite freeing to be able to rewrite the rules a bit. However, Brown explained, the tenant of the wine program of over 5000 selections has not changed. "The goal of our wine list has always been to tell the story of the iconic regions of the world, who made wine there, and in what vintages.
While the wine program is not going to shift significantly, I wondered about pairing wine with a vegetable-based menu. While working on the floor of restaurants, I was not a stranger to curating wine pairings for tasting menus that include vegetables as a component. However, having spent 14 years at Charlie Palmer Steak DC, my expertise was limited and pairing wine and vegetables can be challenging. Many vegetables have compounds and phenolics that can have unpleasant chemical reactions with wine that can make both the wine and the dish unsavory.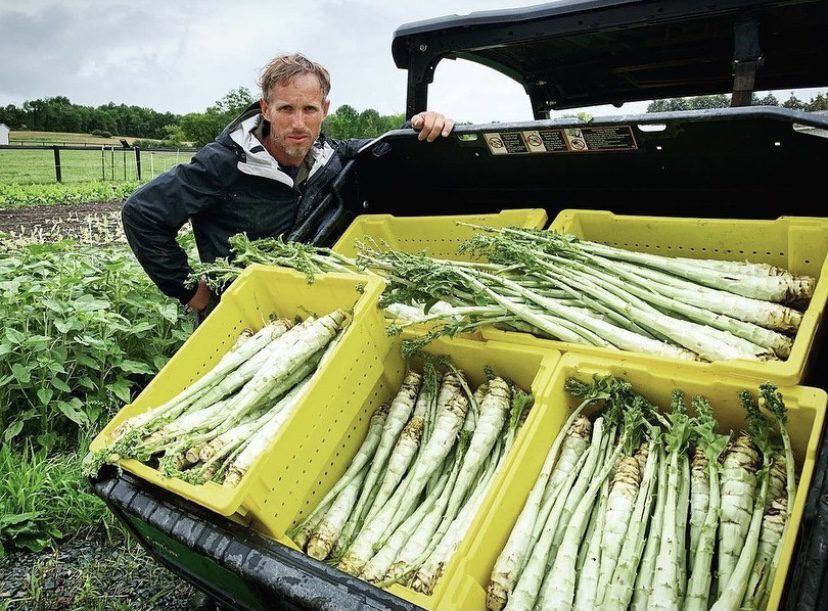 Insights from Some of the Nation's Top Sommeliers
I reached out to a number of wine professionals to get their thoughts and recommendations, about pairing wine and vegetables.
Veteran sommelier Chase DuBay, was not at all surprised by the change in the direction of Eleven Madison's menu. Chase's long resume includes working the floors of Citizen,The Modern and Cyrus in Sonoma wine country. Coincidentally, DuBay also worked a stint at Eleven Madison during its transition in 2011-2012. He is currently the wine director at Chef Eric Ziebold's Kinship and Metier restaurants in Washington DC. DuBay has experience pairing wine and non-meat menus on the fine dining level. Each summer Chef Ziebold offers a vegetarian menu at his Michelin starred restaurant Metier, and now Kinship as well. Chef Ziebold sources produce from his quarter acre lot at RDV Vineyards in Vineyards in Virginia wine country. Chase explained that "from the innovative 'grid menu' and their 'I love New York' menu, change is in the DNA of the restaurant." He was thrilled by the prospect of this new iteration.
I also asked my long-time friend Master Sommelier Andy Meyers for his thoughts on pairing wine and vegetables. Meyers is Chef Jose Andres' Wine Director, overseeing the celebrity chef's restaurants all over the world. The remarkable Chef Jose Andres recently penned a new cookbook called Vegetables Unleashed. Meyers also recommends picking up Francois Chartier's book, "Taste Buds and Molecules": The Art and Science of Food, Wine and Flavor. He calls it a handy guide for thinking about pairings on a biological level.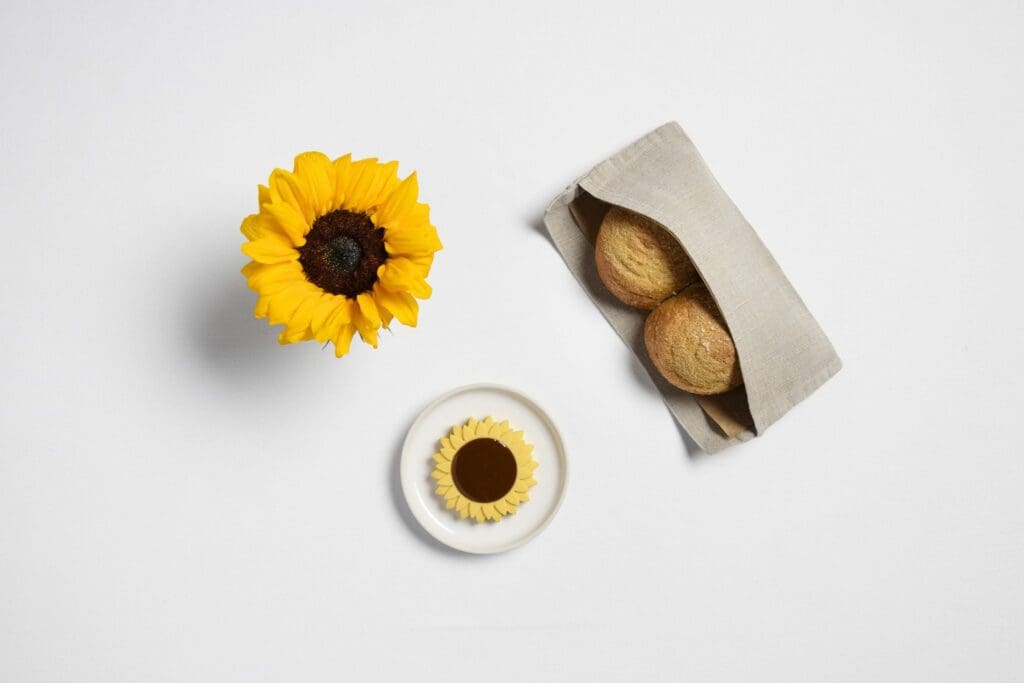 So What Does That Mean for the Wine?
The framing principles of food and wine pairings do not change all too much when working with a vegetarian or vegan menu. All of the wine professionals I spoke with echoed that you must first start with great wines. DuBay states that the structure of the food and wine is the most important. He looks at how the ingredient is prepared. Is it sautéed or grilled? What is the accompanying sauce? As he reminisced about a porcini mushroom pot pie, one of the richest, most decadent dishes he says he has ever had, DuBay suggested looking at classic wines like earthy Burgundies or regal Nebbiolos from Piedmonte for pairing. DuBay also pointed to classics we often forget like Sylvaner he encouraged exploring some new producers coming out of California as well. Additionally, a general rule of thumb is to look for lower tannin wines.
Meyers reminded me that it is important to be mindful of the challenging vegetables, such as artichokes and mint. "Remember that chefs don't suddenly go rogue and make grilled artichokes with an asparagus/ Szechuan/ durian puree," Meyers said. "They are looking for balance too; so wines that are in balance tend to work with foods that are in balance. He added that "even challenging veggies have friendly wines; Gruner loves every vegetable, Soave and asparagus get along. Ripe Sauvignon Blanc like mint. Fino/Manzanilla sherry is often a get-out-of-jail free card."
And for the full-bodied red wine lovers out there? Can you pair bold red wines with vegetables? Brown said that those wines "work well with meat because of the preparation. And not always inherently the meat, but rather the roasting, grilling and smoking that make this pairing work. Many plant-based dishes do have a "beefy texture" and subtle umami profiles.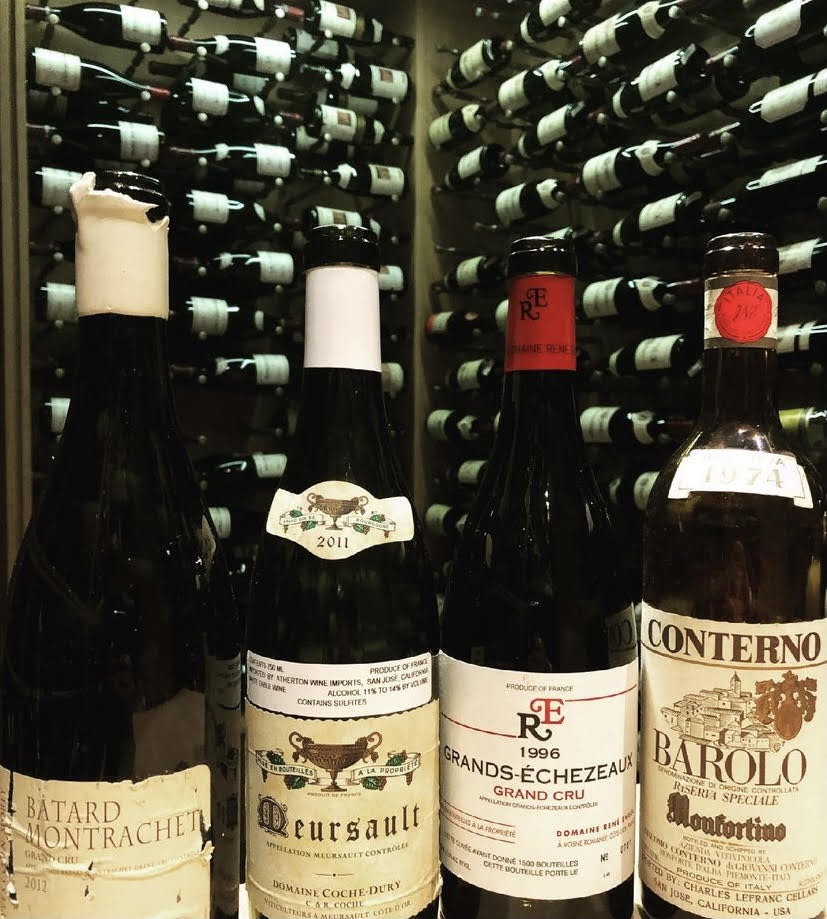 A Taste with International Growth
The first pictures and descriptions of the new menu items at Eleven Madison have been awe inspiring works of art. Courses include the TonBuri w Peas and Mint (field caviar- a superfood from Japan's summer cypress tree). Celtuce (a curious type of lettuce), Smoked Daikon, Alyssum Flowers and a newsworthy, show stopping, aged /smoked beets dish, that reportedly takes 16 hours to make. The team at Eleven Madison have been working with Japanese Akita Buddhist Monks, learning their Shojin Ryori Cooking, one the the most ancient plant-based cuisines in the world. This influence has helped them push themselves to find new ways of creating rich textures and flavors without the crutch of animal products.
With Eleven Madison's expansion of flavor profiles and techniques, Brown has made some changes to the wine program by shedding more light on the past and future story of American wine, as well as some exciting movements in places like Galicia and Alto Piemonte. When asked what challenges he foresees, Brown states, "the biggest challenge I see is within ourselves, to be more creative and informative Sommeliers.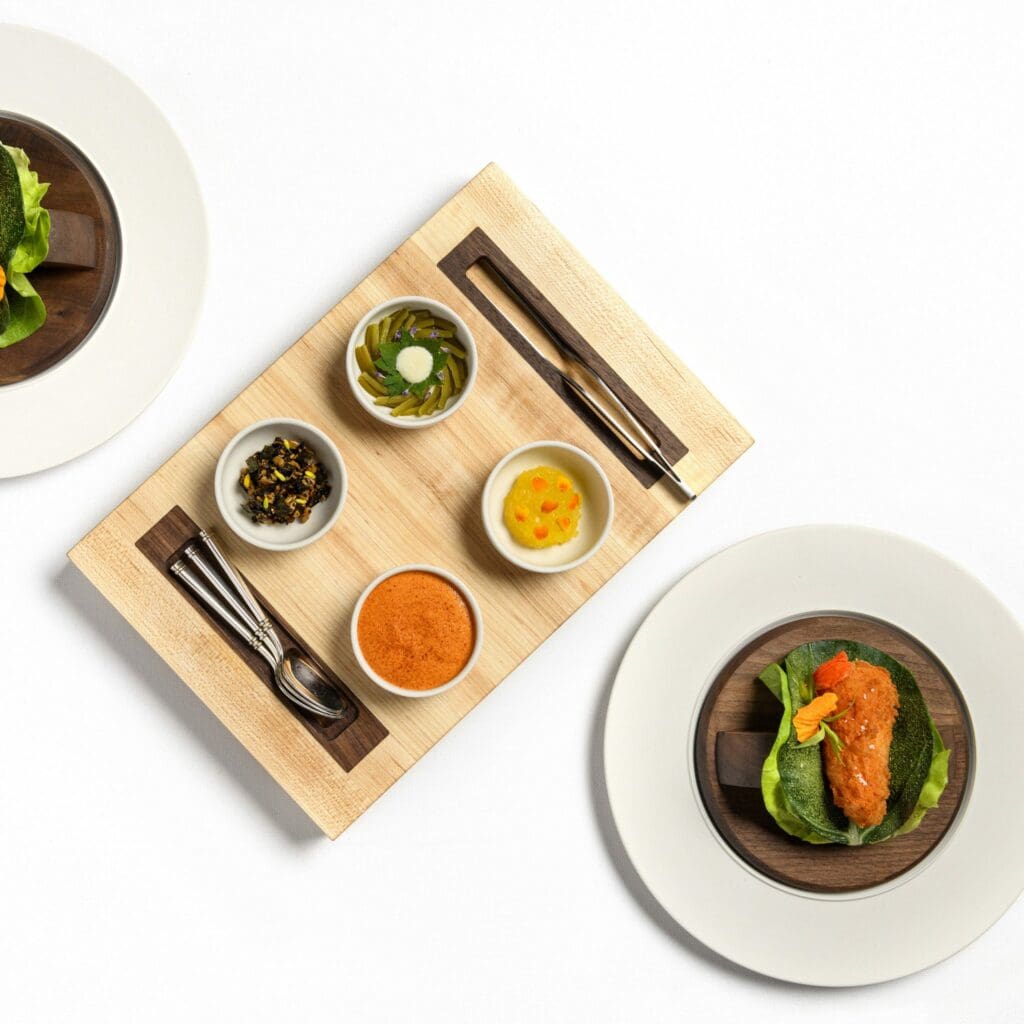 The level of detail, introspection and intention that goes into everything that Eleven Madison Park does from the kitchen to the wine list, is undoubtedly part of what got them to the top and keeps them there. This new direction for Eleven Madison is about more than going to a plant based menu. In a video released by Chef Humm he stated that after this challenging year they "couldn't just go back to the way things were.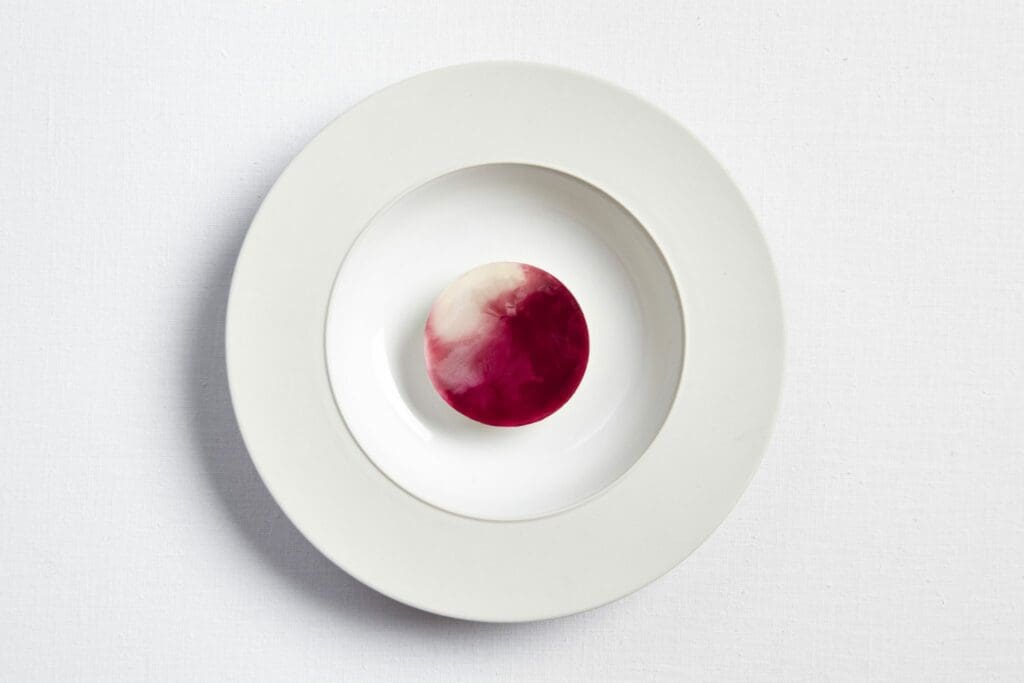 Reinvention and new directions can be a challenge but let's choose to look at them as an opportunity. Pairing wine and plant-based cuisine offers us an opportunity to further open up the world of wine for us. To get out of our comfort zones. Expand your "wine bandwidth", look to the wines of Greece, the Azores, Fortified wines, Natural Wines, The Finger Lakes, To Sake and more When pairing wine and vegetarian, vegan, plant-based (anything really,) the number one rule is to drink what you like. Learn some basic rules and pitfalls. As menus like this open the world of plant based dishes to us, opening up the world of wine is the best pairing of all.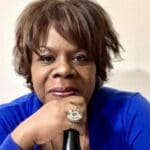 Born and raised in Jamaica and Puerto Rico, Nadine is a twenty year veteran of the Washington Area restaurant industry. She spent over 14 years at Charlie Palmer Steak as their Wine Director and Sommelier. Nadine holds certifications from both the Court of Master Sommelier, WSET, is a wine judge and writer. Her company At Your Service, offers a range of services from wine events, cellar management and wine promotions. Nadine is a mentor to many young professionals in the business where she strives to encourage more women to join and stay in the industry. She hopes to educate operators of the benefits of having more women on their team and how to be creative about work life balance for moms and dads.