A visit to most wineries today is experiential and many of the experiences incorporate food pairings. There really is no better way to taste wine than with food. Some wineries offer simple pairings of cheese and charcuterie. Other wineries offer more elaborate pairings, showcasing seasonal bites and unique flavors to pair with wine. But three wineries in Yountville are offering some of the most unexpected, unique, and lip-smacking pairings. Caviar, bacon, potato chips, and bread and butter? Yes, Yes, Yes, and Yes!
Yountville is in the heart of Napa Valley. A total of only 1.5 square miles, Yountville is a charming town filled with tasting rooms, restaurants, hotels, and shops. Washington Street, which runs parallel to Highway 29, is where Priest Ranch, Handwritten Wines, and Silver Trident Winery are in close proximity.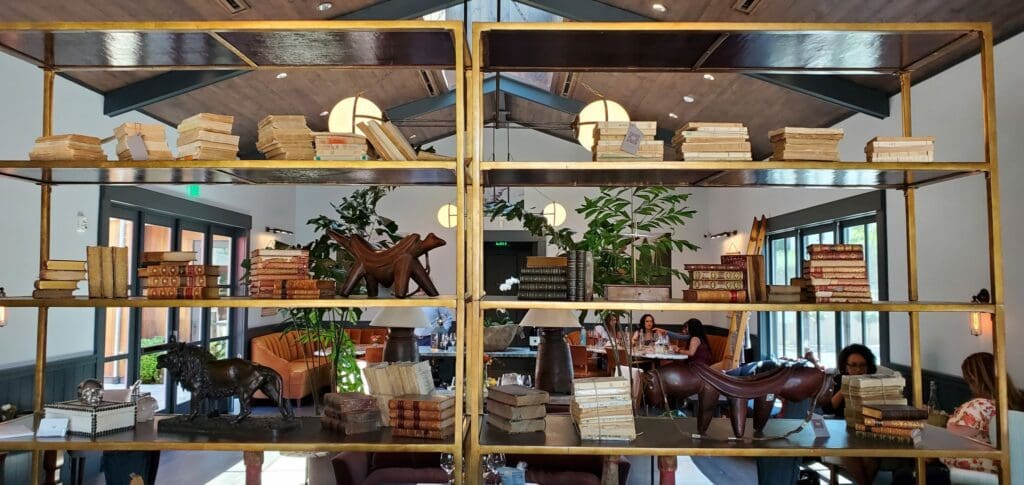 PRIEST RANCH
Priest Ranch is a historic estate established in 1869 by James Joshua Priest, a Gold Rush prospector. In 2004, the 660-acre property was combined with a 955-acre estate in Elder Valley to create Somerston Estate. The entire property is 1,615 acres with 230 acres planted to vineyards. All Priest Ranch wines are sourced from their estate. They produce a sparkling rosé, Grenache Blanc, Zinfandel, Cabernet, and red Bordeaux blends.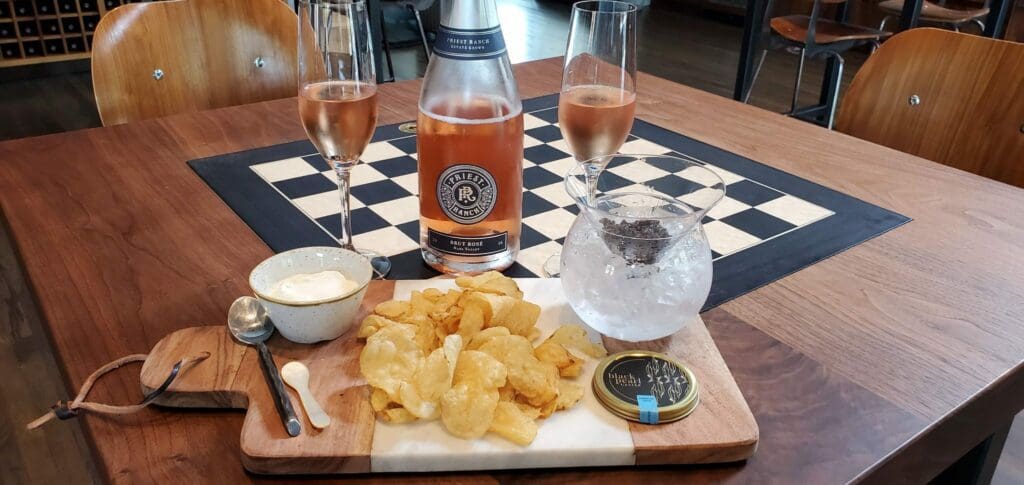 Bubbles and Caviar Experience ($100, serves 2)
The brininess of the caviar and the effervescence of a dry Champagne make caviar and Champagne a classic pairing. Priest Ranch pairs their Brut Rosé wine made from Syrah with a 1oz. serving of high-quality caviar with crème Fraiche and Kettle chips. The silky caviar and creamy yet tart crème fraicheareon on top of the salty chips add texture to each bite. The Brut Rosé has fresh fruit aromas and the crisp, freshness of the wine compliments each bite.
Bacon and Wine Experience ($55 per person)
Bacon lovers will tell you that bacon makes everything better, and after pairing bacon with wine, it might be true. Priest Ranch pairs four distinct thick cuts of locally raised heritage Berkshire (Korobuta) pork belly with four wines. Each piece of bacon is finished with seasonal flavors.
The aromatic 2019 Grenache Blanc with bold acidity and a creamy midpalate was paired with hoisin glazed bacon which added a sweetness to the wine for a lovely pairing. The 2012 Highflyer Syrah with dark fruit and earthy notes and soft tannins was paired with brown sugar and black pepper bacon. The sweetness of the bacon is upfront, but the heat of the pepper will surprise you on the finish. The Syrah softened the heat of the pepper and the bacon brought out more spice notes in the wine. The elegant 2018 Cabernet Sauvignon with drying tannins and was paired with honey chilli bacon. The chilli was subtle, and the meat softened the tannins as the honey flavor lingered. The 2016 Double Barrel is a 50/50 blend of Malbec and Cabernet Sauvignon and is rich with plum notes and very drying tannins which were matched by the meatiness of the bacon coated in Everything Bagel Spice.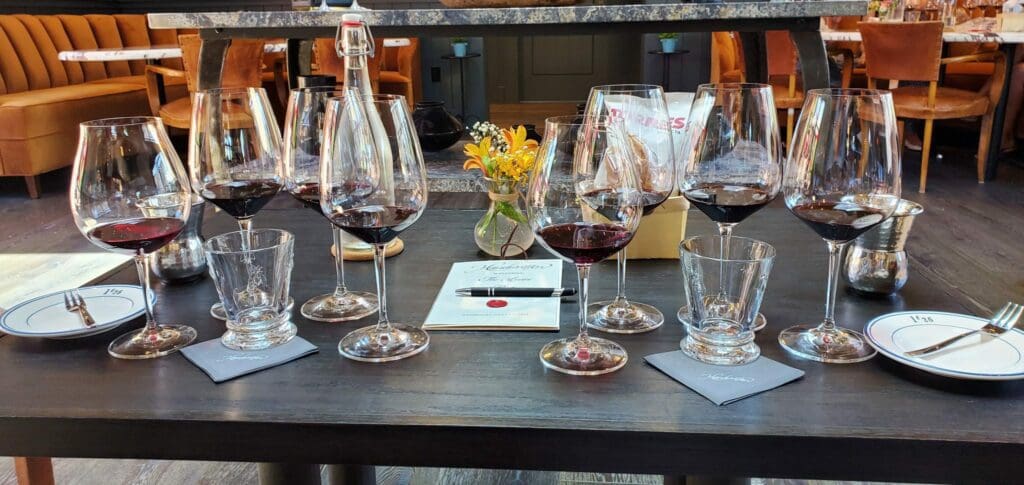 HANDWRITTEN WINES
Next door to Priest Ranch is the Handwritten Wines tasting room. Handwritten Wines was founded in 2009 as a sister brand to Jessup Cellars. While Jessup Cellars is about the art of the blend, Handwritten Wines specializes in Napa Valley Cabernet Sauvignon sourced from hillside and mountain vineyards across the valley. With an appreciation for handcrafted wines, Handwritten Wines are small-lot wines that celebrate the uniqueness of each vintage, the same way each person's handwriting is unique.
Bread and Butter Experience ($95 per person)
Vice President of Marketing and Digital Experience Philip O'Conorexplained that "sometimes the most delicious things are the simplest." Bread and butter seem like such a bland pairing but that is only if you have never had real butter. For this pairing, five wines are poured side-by-side and accompanied with white truffle potato chips, freshly baked baguettes from Bouchon bakery, delicately sliced Jamón, a floret of P'tite Basque cheese, and three artisan butter that changes seasonally.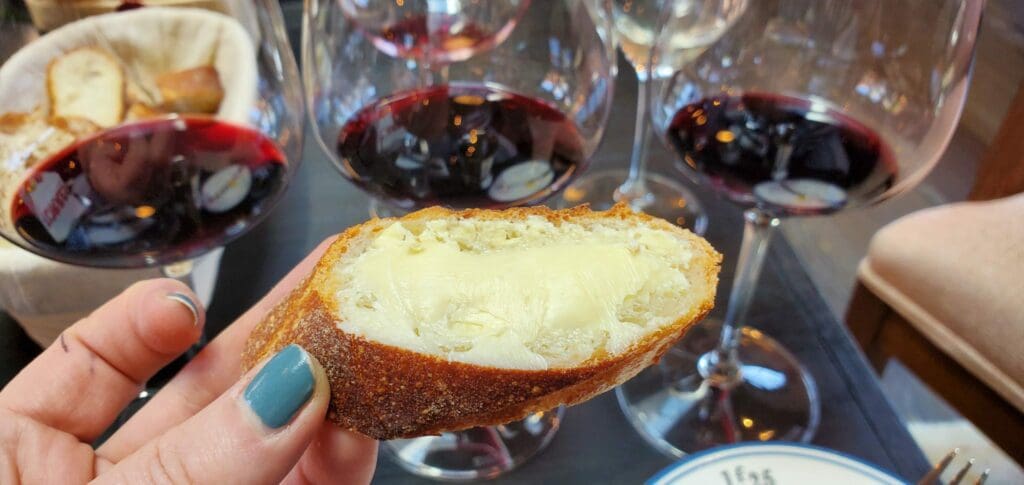 Wake up your palate with The Author 2020 Sauvignon Blanc, Napa Valley. The grapes come from the Wooden Valley in Southern Napa and the wine has tropical and stone fruit notes, a creamy midpalate, and a rush of acidity on the finish. The 2017 Pinot Noir is sourced from the Sta. Rita Hills and has lots of red fruit aromas and savory notes. This wine was paired perfectly with the truffle potato chips which brought earthy notes out of the wine. The three kinds of butter and bread were served with three Cabernet Sauvignons, the 2017 Carneros, the 2017 Yountville, and the 2017 Stag's Leap. The three kinds of butter were Beurre de Baratte, butter from Normandy, France, made by a cheesemaker and churned the old-fashioned way; butter from Parma, Italy made from 100% unsalted buffalo milk; and a simple cultured butter from a domestic Vermont creamery. The three Cabernets offered the opportunity to explore three different regions to see the range of Cabernet styles and enjoying them with a fresh baguette slathered with butter will result in udder happiness.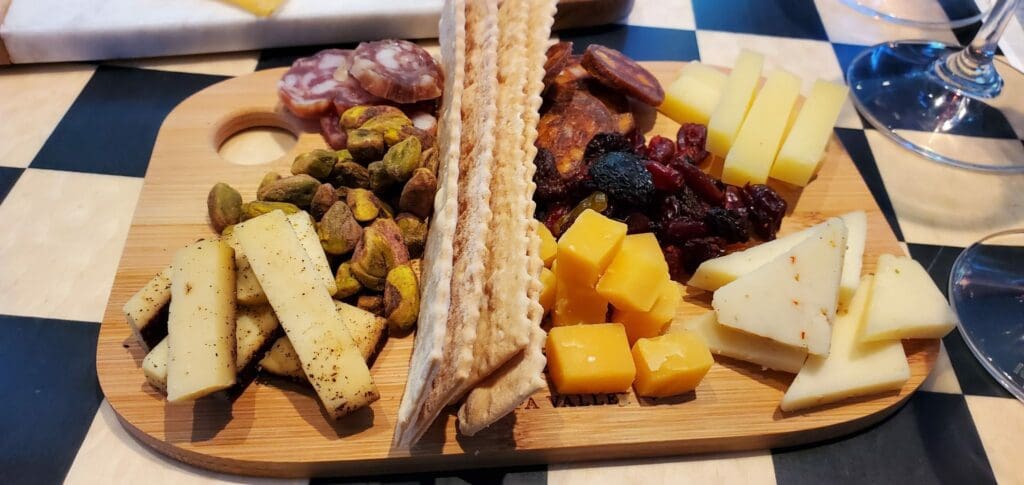 SILVER TRIDENT WINERY
Across the street from Priest Ranch and Handwritten wines, Silver Trident Winery. Founded in 2009, Silver Trident Winery is a boutique winery that focuses on single-variety wines, such as Sauvignon Blanc, Pinot Noir, and Cabernet Sauvignon, as well as a proprietary Napa Valley red blend. With a background in the premium travel and hospitality industry, the founders of Silver Trident Winery opened the tasting room in 2015. The tasting room, furnished exclusively with the Ralph Lauren Home Collection, pairs great wines with world-class home décor to create a cosy, home-like setting.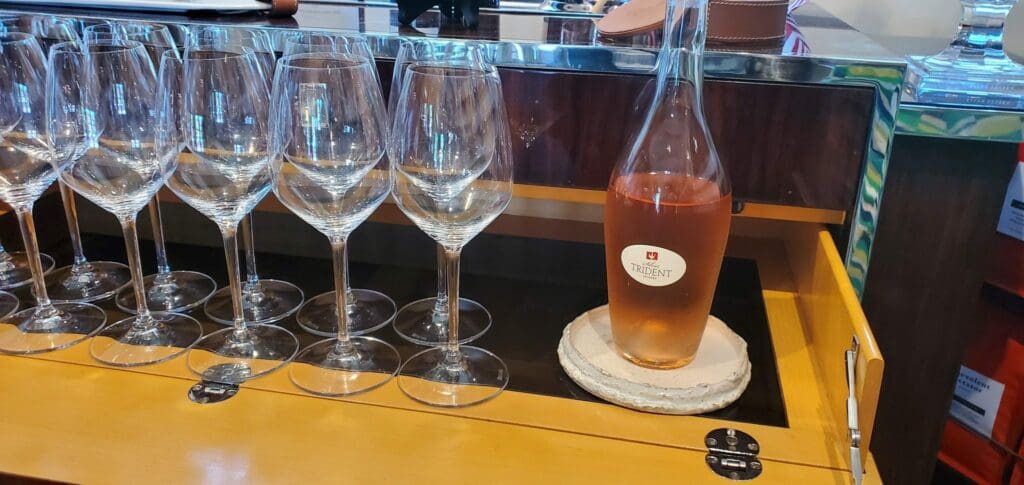 Potato Chip Extravaganza ($50 per person)
Who does not love the salty, crunchy taste of potato chips? Winery founder Bob Binder was enjoying potato chips with a glass of wine on a flight when he came up with the idea to offer a potato chip and wine pairing. The Silver Trident team sampled numerous brands and flavors of potato chips to find the perfect pairing.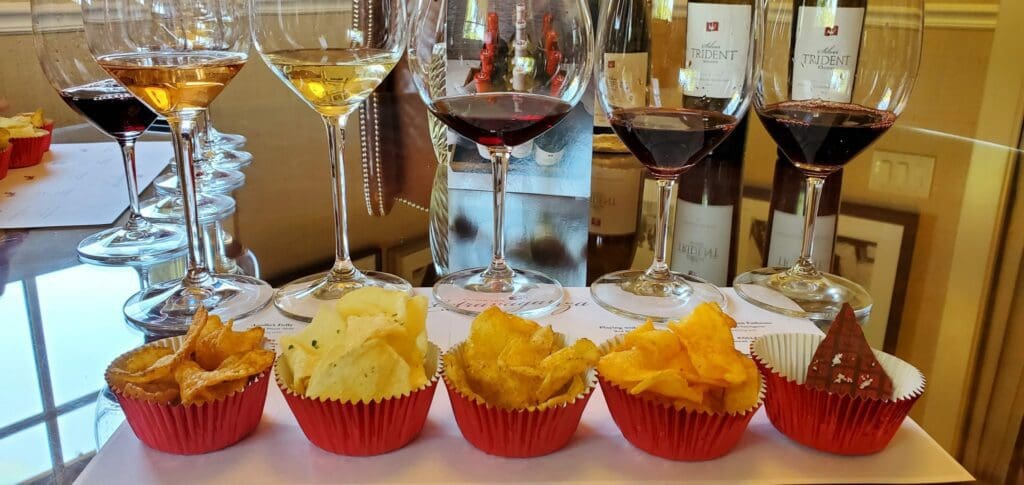 Apollo's Folly, the rosé of Pinot Noir is paired with spicy Zapp's Cajun Crawtators that enhance the fruit notes of the wine. The Symphony No. 9 Sauvignon Blanc is paired with the Route 11 Sour Cream & Chive chips. The Sauvignon Blanc has pretty floral and tropical fruit notes with full-mouth acidity but when paired with the chips, the herbaceous chives bring more lime and herbal notes in the wine and the sour cream flavor rounds out the acidity of the wine. The Benevolent Dictator Pinot Noir with ripe red fruit, cherry cola, and allspice aromas is paired with Zapp's Cajun Dillchip. The vinegar in the chip is mouthwatering and brings out the fruit flavors of the wine. Playing with Fire is a blend of Merlot, Malbec, and Cabernet Sauvignon and is harmoniously paired with the sweet and savory Zapp'sVodoo chips. The tasting ends with the Twenty Seven Fathoms Cabernet Sauvignon paired with Kollar bittersweet chocolate chip, a 72% dark chocolate with sea salt and mesquite bbq chips.
If caviar, bacon, bread and butter, and potato chips make you lick your lips, then check out these unique food and wine experiences all found in the town of Yountville.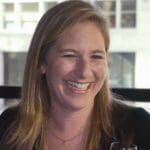 Allison Levine is the owner of Please The Palate, a boutique agency specializing in marketing and event planning for the wine and spirits industry. With over 15 years of experience in communications, marketing, and event planning, Allison is passionate about the world around her and the diverse people in it. Allison is a freelance writer and contributes to numerous publications, as well as her blog at www.pleasethepalate.com. She is the host of the podcast WineSoundtrack USA where she interviews winemakers and winery owners who share their stories, insights, and some humorous anecdotes. She also co-hosts a wine video series on YouTube called Crush On This. Allison holds a master's degree in International Communications with a focus on cross-cultural training from the American University School of International Service. She also holds a WSET Level 3 Certificate from the Wine & Spirits Education Trust (WSET) and is a member of the Circle of Wine Writers.