Taste, good taste, bad taste, and everything in between imbues different meanings and, when it comes to wine, an obsession with Chenin Blanc is another's stem full of folly. I think a lot about taste in my everyday life – the constant tasting when I'm cooking, the somewhat absurd lengths I go to taste a wine I am sampling, the mouthfeel, and taste of the olive oil I'm dipping my bread into, it goes on and on. But, the ineffable taste – good taste or bad taste is always subjective – that's a more difficult and subjective item to cover.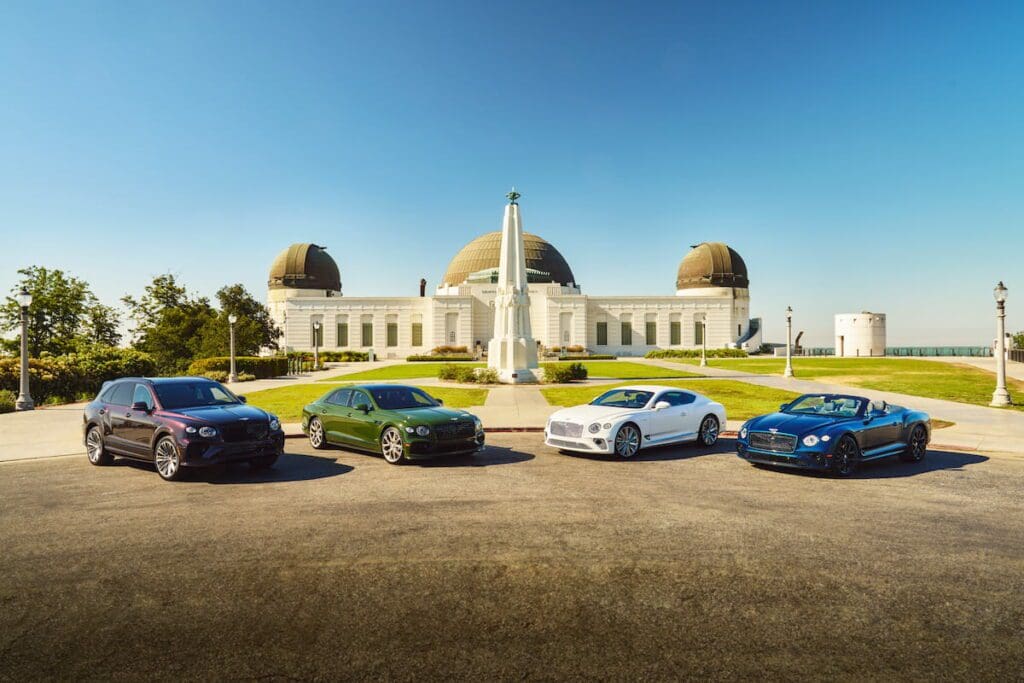 As a longtime lifestyle and automotive journalist, I've been lucky to have the opportunity to drive almost everything and the one car company I keep coming back to when I think of good taste is Bentley Motors.
Looking back, perhaps it was a core memory of taking a ride in a childhood family friend's 1961 Bentley S2 Drophead Coupe, or maybe it was reading about the 1994 Bentley Turbo R in Car and Driver when I was a younger and drooling over the $170K price tag – about $422K in today's money – and the sharp, classic British design.
As I got older and had the opportunity to spend time in a lot of vintage and modern Bentleys, the idea of good taste stuck with me. I always think that things don't need to be expensive to be lovely, but with cars like Bentley, they tend to go hand in hand. While Bentley has a longstanding partnership with The Macallan, it's always a flute of champagne I think of when I see a Bentley rolling down the street.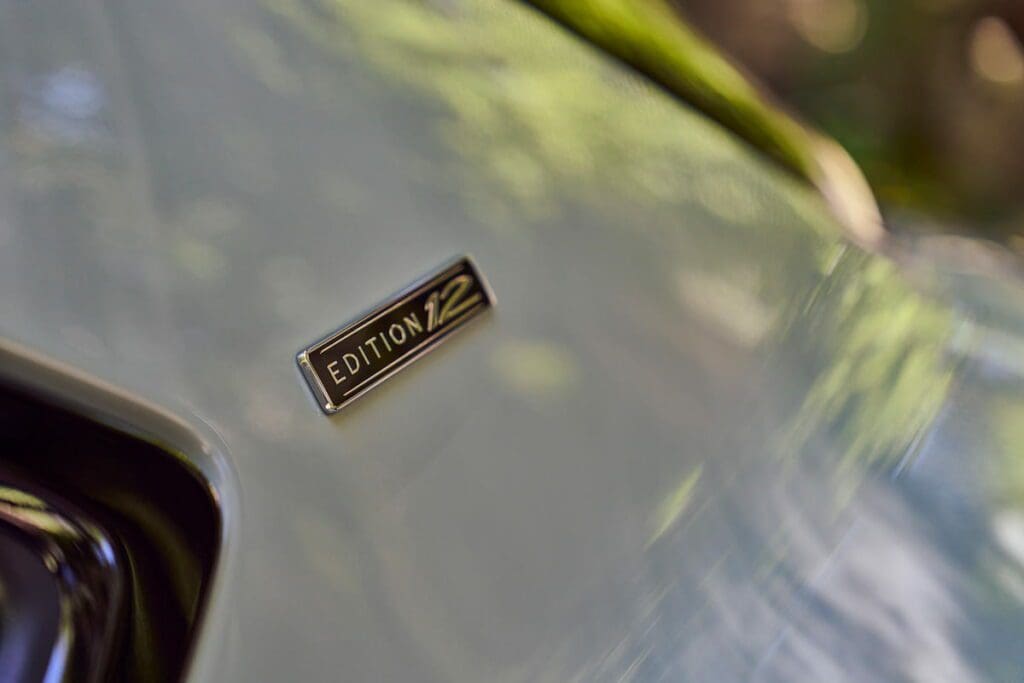 Recently, I was able to drive the full lineup of Bentleys and spend time with their 'Speed Edition 12' available across the Bentayga, Flying Spur and Continental models and celebrate the final versions of Bentley's iconic W12 engined cars.
At lunch, I had a conversation with Christophe Georges, president and CEO of Bentley Motors America, a gregarious Frenchman with a passion for Joie De Vivre. Georges, who has a small olive farm in the south of France, can wax poetic on what makes Bentley so tasteful.
But to note, Bentley is about more than just twelve-cylinder cars that look wonderful and go very fast. Bentley's "Beyond 100" strategy, announced in 2020, involves everything from switching the entire model range to battery electric only by 2030 and its corporate mission to reach carbon neutrality by 2030.

I had a chance to spend a few days behind the wheel of a Bentley Bentayga Azure Hybrid. The Bentayga, which is Bentley's SUV, was painted a deep Tungsten Grey over an interior done in Newmarket Tan and Cumbrian Green featuring Dark Fiddleback Eucalyptus veneers and, fully loaded with options, had a price tag of $273,095.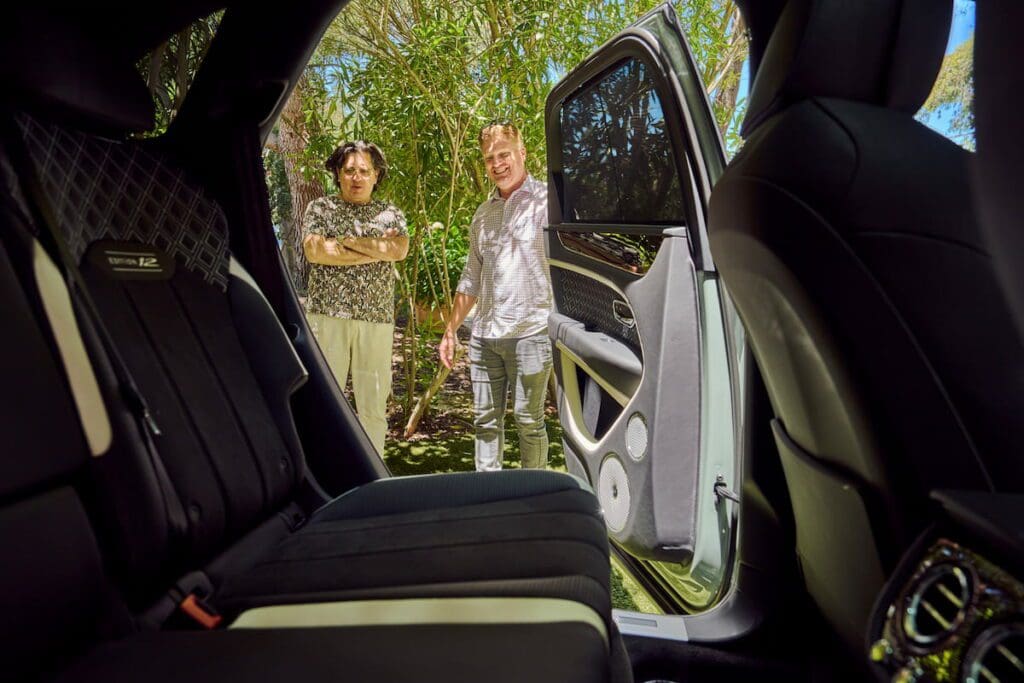 While the Bentayga Azure hit on all the sporty ultra-luxury notes you'd expect from the brand, the real kicker though was its hybrid power plant – a 3.0-liter turbocharged V-6 mated to an 18-kWh battery pack and, housed between the gearbox and the engine, an 'E Motor' that combine to produce 456 hp, 516 lb-ft of torque and, on a full battery charge, can cover about 30 miles in pure electric driving mode and at speeds up to 84 mph before the gasoline engine kicks in.
The Azure models are, as Bentley likes to say, curated for well-being behind the wheel with everything from "'wellness quilting" – the fractal patterns of precisely crafted diamond quilted upholstery create an eye-pleasing interplay of light and shade and provide an irresistible invitation to explore them with one's fingertips to a driver's seat equipped with Front Seat Comfort Specification featuring built-in massage functions and 22-way adjustable seats.
Was it beautiful and quiet and fast? Yes to all three all with the added surprise of driving through Los Angeles rush hour traffic on nothing but electric power in one of the most luxurious cars to ever grace my driveway.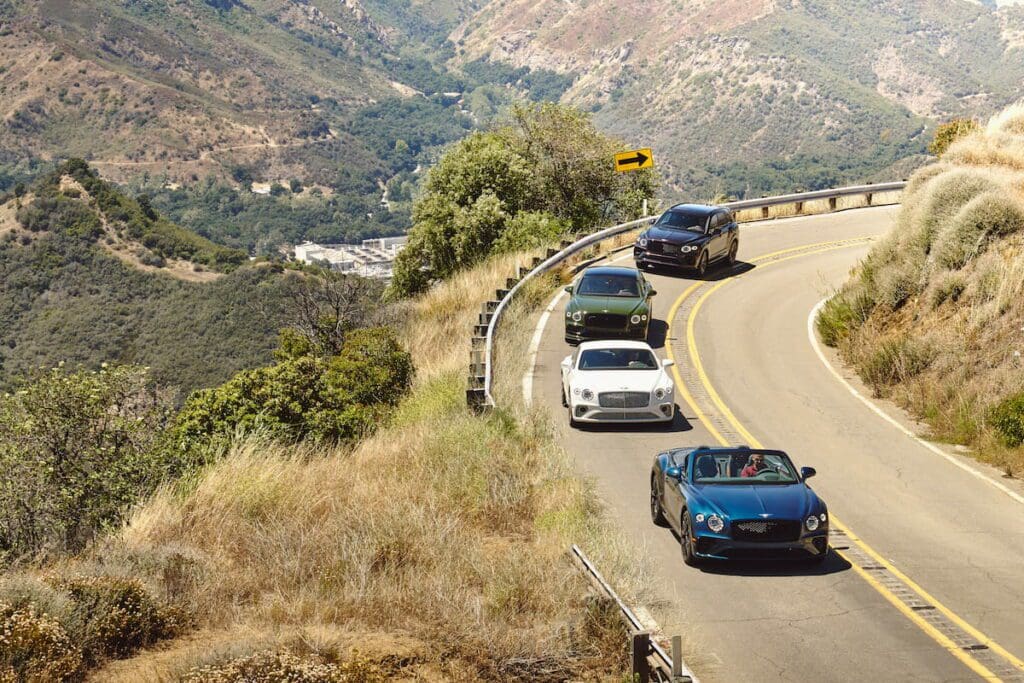 Below is an edited conversation with Christophe Georges, who explains how the brand crafts such wonderful objects of delight, how he views the world through a lens of taste, and just how much better wine tastes when drinking it at a winery.
Jon Alain Guzik: When I knew I was going to drive these cars today, it got me to think a lot about taste and how tasteful your vehicles are. As both a car lover and a person who thinks they have good taste, I always felt that money aside, Bentley was much more tasteful than a lot of the other brands in the space. Bentley is understated in a different way for a luxury brand. One of the questions I have for you since you've been with Bentley for almost twenty years now, is what do you think makes Bentley so tasteful?
Christophe Georges: So when you speak about taste, the first I think about are emotions because everything is related to the emotions. A product, or a wine, or an olive oil and the feeling it creates within you. It starts with the design and the beauty of the object. When you relate it to wine or to food or whatever else, you think about the design and the beauty first. Look at the color of the wine, which gives you a lot of background about what it is, and where it's coming from.
So firstly, it's about the design. We speak about our cars being a Grand Tourer and the combination of supercar performance, together with exquisite interior beauty and complementary attention to detail, the beauty of an interior that comforts the way you feel matched with the practicality of our products as well.
It is touching all your senses – you have an emotion when you drive the car – if you decide to accelerate or to drive a little bit sporty. You immediately feel these forces and this performance and it creates a lot of emotion. When you look inside the cars and see the beauty of every little detail, this creates emotion. So it's all about the emotion of any given product and whether will it be able to generate this emotion for you. So if you taste a wine or a whiskey and you taste it, it acts in the same way, it is awakening your senses.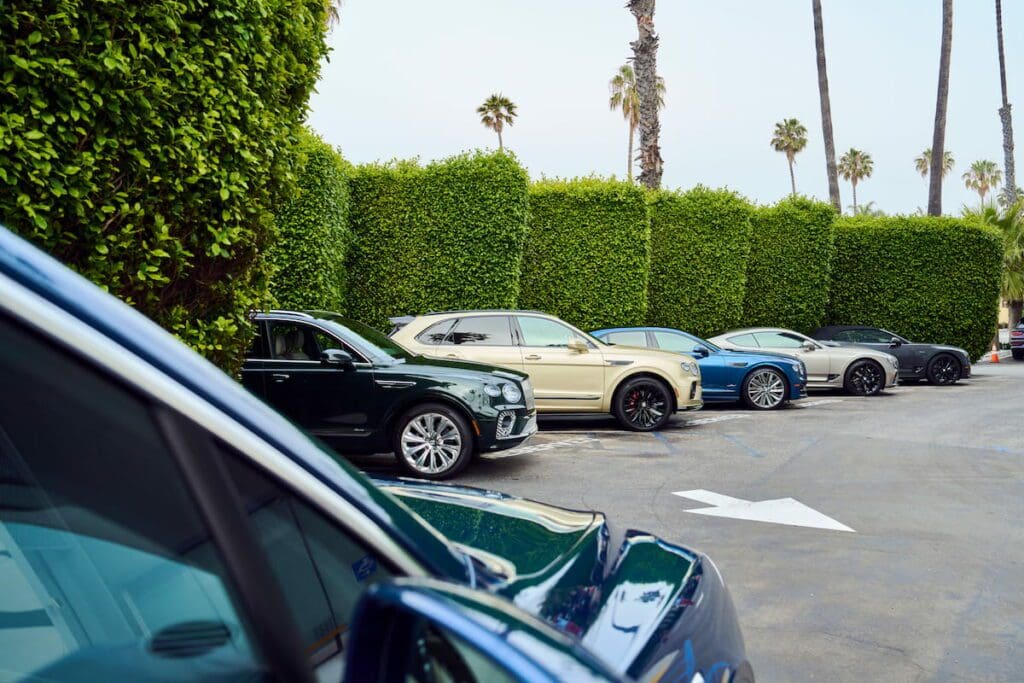 JAG: When you're thinking about the brand in and of itself, there's a lot of heritage and when I've spoken with Bentley designers in the past, they always talk about certain key elements that are key and what makes Bentley a Bentley. For you, as the CEO of the company, when you're thinking about what makes a Bentley, what feelings are evoked for you and what do you think gives Bentley its savoir-faire?
CG: I don't want to repeat myself but this combination of supercar performance with all luxury is totally unique in the luxury space. Then you think about our design, which finds its DNA from a long time ago but is always done in a contemporary way.
You can always have a contemporary adaptation of the design, making sure that the car looks strong and charismatic in a way but extremely elegant and refined as well. It's about generating admiration and not being only a statement of your wealth, where it creates much more admiration than envy. This is why you attract a lot of people who are passionate about cars and aficionados. If you look at the details of the car – the crystal glasses, the insides of the headlamps, or the knurling on the back of the door handle, the way these details are dealt with is refined and creates a connection with the car. All these details create a connection because you always discover something new about your car. You have a relationship with your car and this is what we try to create and what we do quite well.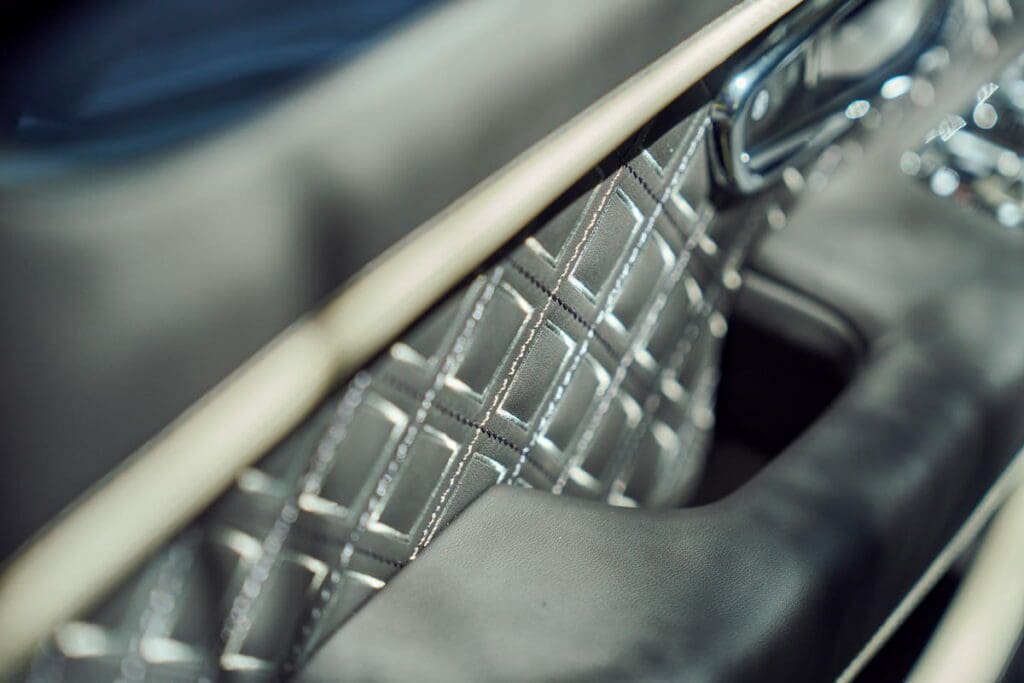 JAG: Being French and still having a house in France, tell me about your love of wine and food and, especially olive oil, and how that dovetails with Bentley.
CG: Laughing. When you are connected for a long time to the origins of products and traditions you start to have a better understanding of where these are coming from and the way it is made and this is particularly important for Bentley as well as, knowing the way it is made and the material we are using, this creates the stepstones of luxury.
I have a house in the south of France in Provence, where you have great wine and olive oil and you develop a taste for it and you understand the way it is done. You don't only buy wine or olive oil or these products in a shop, you go to the producer and you understand the way it is done. When you start to understand it, you appreciate the quality much more and your taste becomes different.
If you go to a winery and you have a tasting, the wine tastes better there than if you buy the same wine from somewhere else. If you taste the wine where it is made, suddenly it tastes different and this is because you are much more connected to the product and your understanding is different. You have someone explaining the wine and you begin to detect different qualities and flavors in the wine and you are opening your mind to explore more of the products.
I have to say, with our customers and creating the link again with Bentley, our products are so detailed. When you want to understand more and you go to the factory and you see where they are made, you are on the same journey of exploration.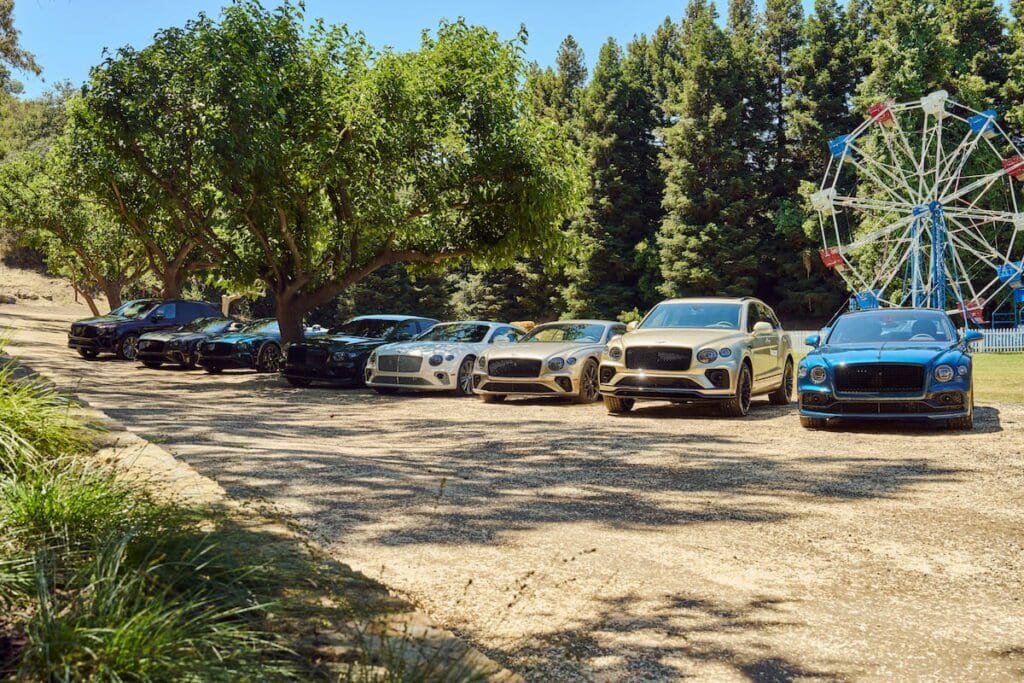 JAG: To me, that's a tasteful journey and it seems a lot more tasteful than a lot of today's hypercars and even when you make a luxury hypercar, like the Speed 12s or the limited-edition Batur, they seem they are a lot more tastefully done because they are so well thought out. To me, what makes something tasteful or not is the intentionality of the product. You said earlier, it's about generating admiration and not envy and you've said that to me a few times in the past when we've gotten together. Do you think that's part and parcel of the brand, that idea of admiration?
CG: It is part of the brand. It has always been the same. The brand was created out of passion, going into racing, and the racing heritage. It was founded by W.O. Bentley and followed by people who were always passionate about cars and it wasn't always just about business but about much more about what they can do. We have always tried to respect this. It's our motto and you can see it when you go to the factory, W.O. Bentley said "The policy was simple, to build a fast car, a good car, the best in its class."
We have a culture at Bentley that is different from a lot of other companies, there is no arrogance, and you have genuine people being totally attached to the brand and to their colleagues, it's a continuation of skills that are being preserved and passed down from one generation to another. Our brand really is about the people who are making the cars come alive and respecting what the brand is about. Who will continue to be a custodian of the brand and to continue to enhance what the brand is about and this is what Bentley is.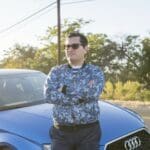 Jon Alain Guzik is a seasoned journalist, serial entrepreneur, and lifestyle columnist for Monarch Wine. With extensive expertise in luxury, lifestyle, automotive, and timepiece markets, his writing has been featured in publications such as The Hollywood Reporter, The Los Angeles Times, TheDrive, Automobile Magazine, Los Angeles Magazine, and LeoEdit. He lives in Laurel Canyon with his wife, two kids, and a rambunctious goldendoodle named Rosie. Although he adores White Burgundy, his family, oddly, doesn't share the same enthusiasm.