"It's possible to transcend anything that doesn't kill you." – David Goggins
It was the 80s and 90s, gunfire echoed in the air of Washington D.C. Streets were blighted, peppered with empty crack vials, broken pints of MD 20/20 and sneakers hung from power lines high above. Pothole-filled roads led the way to rows of homes and businesses left vacant. Buildings still burnt and shuttered after the long-extinguished riots that followed the assassination of Martin Luther King Jr. It was prudent to stay clear of certain neighborhoods. Cab drivers refused to stop for any person of color, in fear of their final destination. A humiliating experience I can attest to, as a D.C. resident for the past 24 years. The Capital of the most powerful country in the world, this once vibrant and affectionately named "Chocolate City," had earned the unenviable moniker as "the murder capital of America."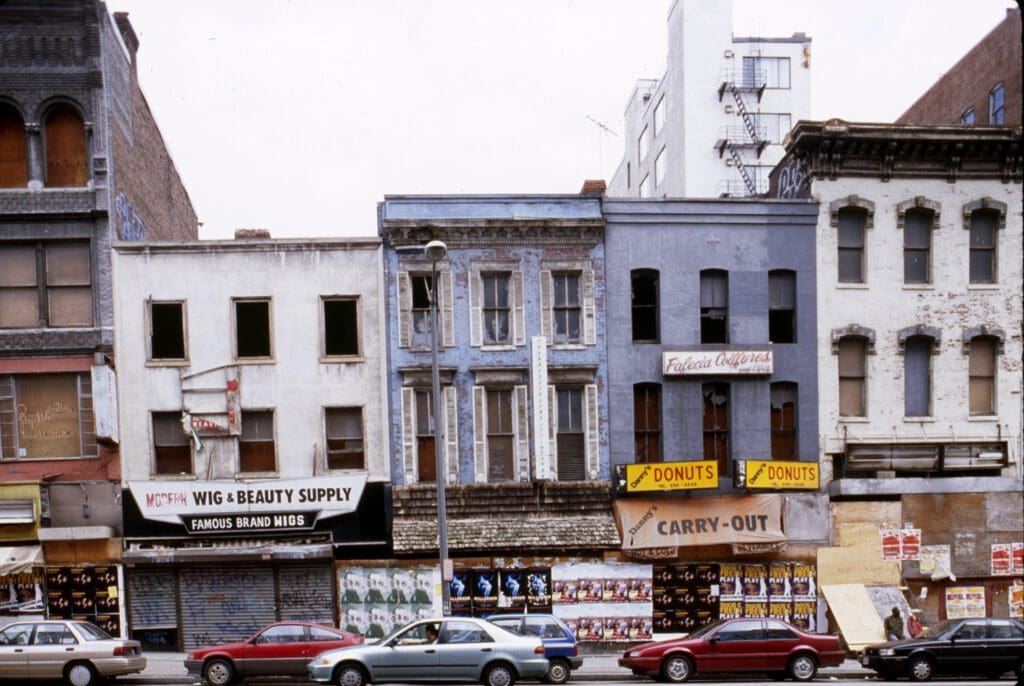 D.C. was hard hit by back to back evils: the deadly heroin epidemic of the late '70s/'80s, followed by a tsunami of crack cocaine. Crime and violence rose to unprecedented levels. In this small district of only 68 square miles, homicides peaked at 480 souls in 1991. This was the backdrop of the home, the playgrounds, the schools, and early life of Master Sommelier and CEO, Carlton McCoy Jr.
Much has already been written about Carlton lately, a friend and fellow sommelier, and with good reason. His story is an inspiring one, so I challenged myself to find new light to shed. Were there any questions still not asked? As a former social worker, before my hospitality career, the persistent question on my mind was: "How?" How did this twice-over high school dropout and self-described "troubled kid" transform himself into a leading figure in the world of fine wine? What lessons could be gleaned that might inspire others? Who were the people, circumstances, tools and attributes that served as a bridge to his success?
Becoming Carlton McCoy is a tale of two stories: the circumstances of his past, as well as the new and unfolding chapters of his personal and professional growth into the model leader he is today. His journey offers hope to all, especially those not able to see the possibilities beyond their daily struggles. The path he blazed lays a blueprint for executives who strive to become better leaders for the 21st century. Carlton's story demonstrates the power of family as well as mentors in the hospitality industry.
An Impressive Resume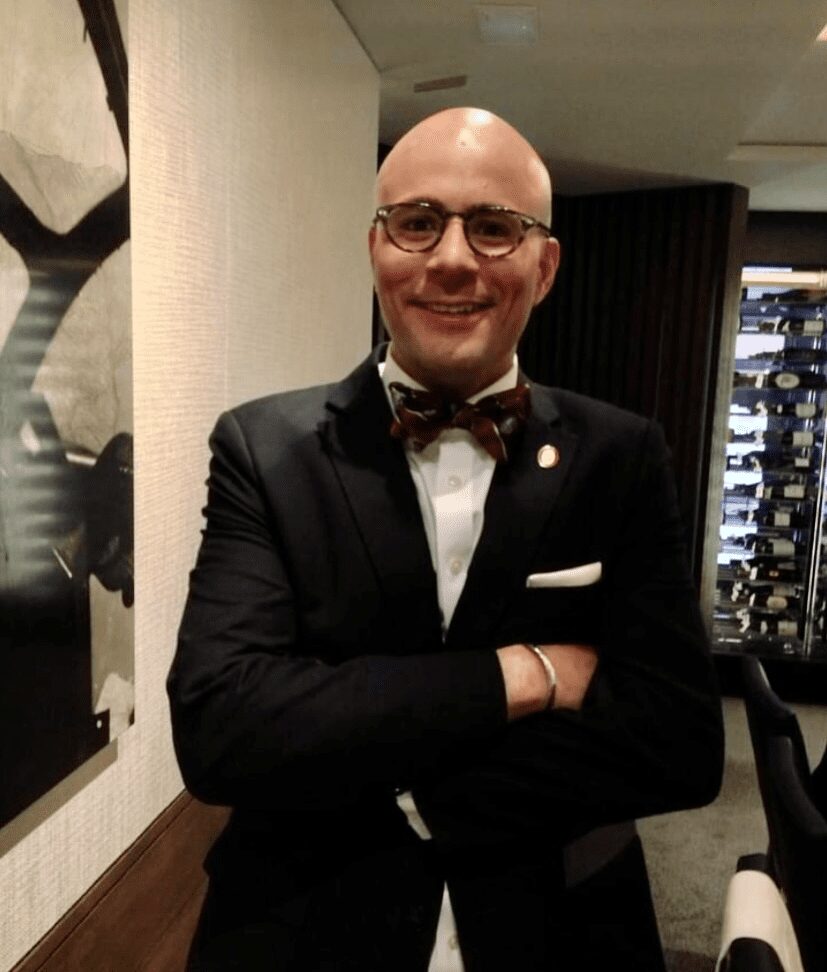 In 2013, at just 28 years old, Carlton McCoy became one of the youngest, and the second African-American, to pass the Master Sommelier examination. A test the Wall Street Journal has labeled the hardest test in the world, due to its low pass rate of only 8-10%.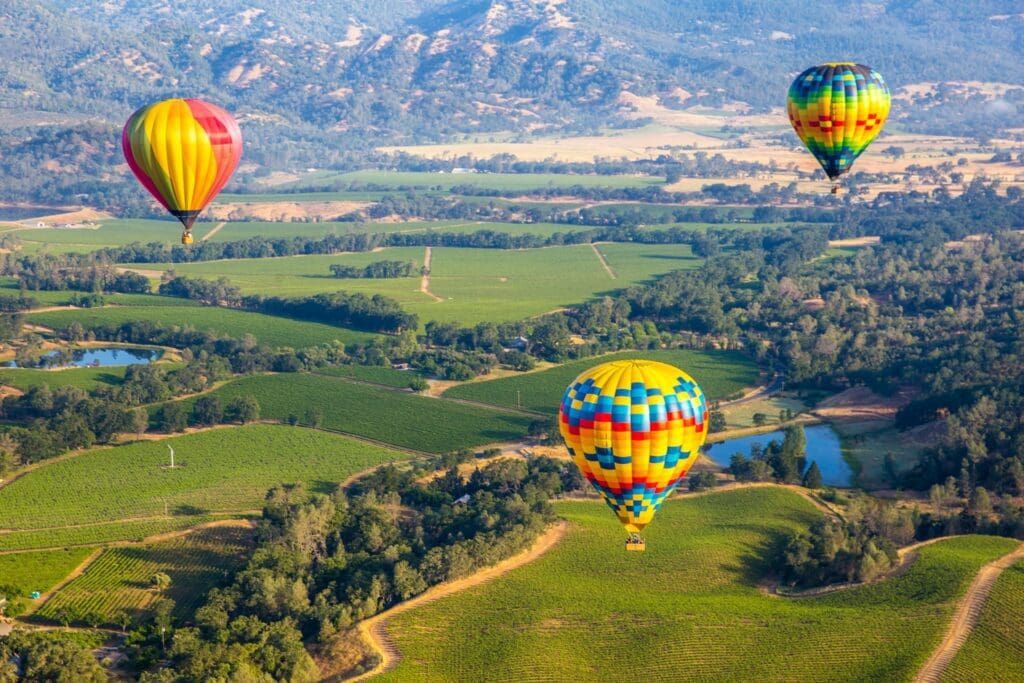 McCoy later became the first black CEO in the history of Napa Valley. Under his watch as a managing partner, Lawrence Wine Estates is a rapidly growing company that's undergone large expansion since his appointment in 2018. Today he oversees over eighty employees across ten companies, including some of California's most iconic and historic wine brands. A venture that began with the acquisition of the famed Heitz Cellars now includes Stony Hill Winery, Burgess Cellars, and other prime vineyards and land holdings throughout the valley.
Carlton is co-founder of The Roots Fund, a non-profit focused on creating educational and employment opportunities for the BIPOC community in the wine industry. He's been recently named to the Board of Trustees of the Culinary Institute of America.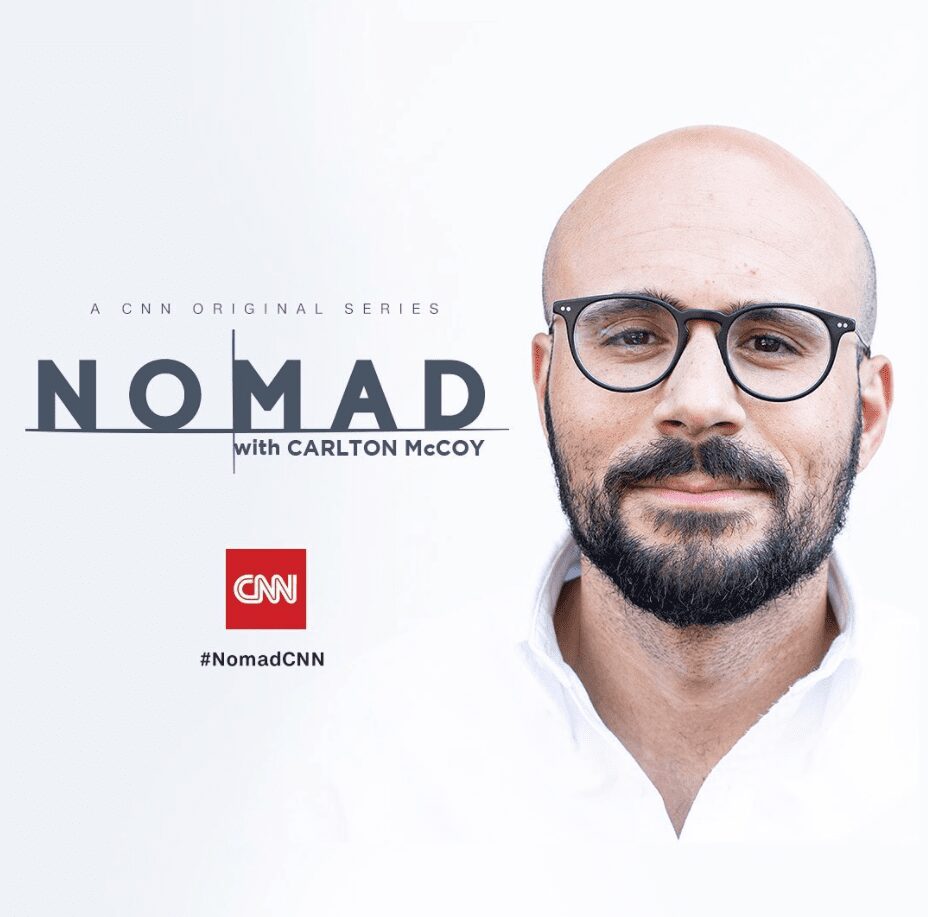 His next accomplishment is "Nomad With Carlton McCoy" – a show all his own on CNN and brought to us by the production team behind Anthony Bourdain: Parts Unknown.
Yet, in many ways, Carlton's story is just beginning. Wine Enthusiast magazine tapped him as one of their "40 under 40 tastemakers of 2021". He is still not forty.
The Formative Years: D.C. Streets, "Momma" & The Church
"We forget: In life, it doesn't matter what happens to you or where you came from. It matters what you do with what happens and what you've been given." ― Ryan Holiday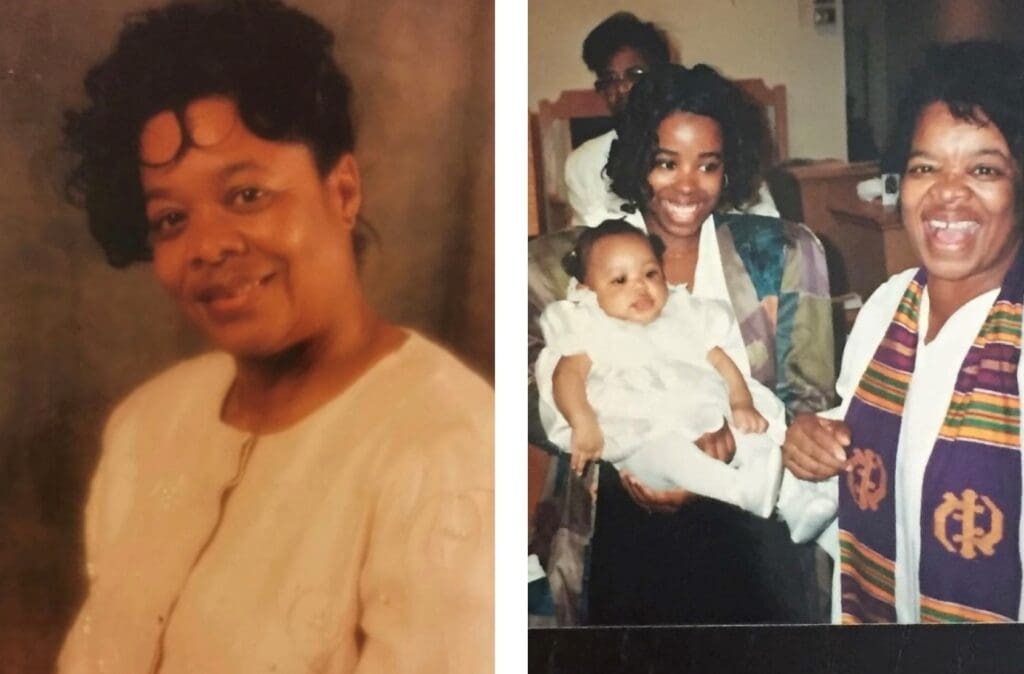 Beyond the titles and accolades, Carlton is a friend, a brother, and a grandson who's never forgotten where he came from. Like legions of children of the era, Carlton lost both of his parents to addiction. Losing his mother at three, he was raised alongside cousins whose parents had also been lost. Despite the grim stats of any city, however, there is always hope, family and community. The power of the human spirit is immense, and one that is often uplifted by leaders who serve as refuge and standard bearers of resilience.
One such leader – and the most influential and enduring factor in the becoming of Carlton McCoy Jr. – was the woman who raised him. His grandmother, Dr. Rose Elizabeth Bess, was the woman he called "Momma." He remembers her as his first foundational glue and bridge, "She was the most incredible woman. She spent her whole life in service to others."
"Taking care of others, helping others, ultimately is the way to discover your own joy and to have a happy life." – The Dalai Lama & Desmond Tutu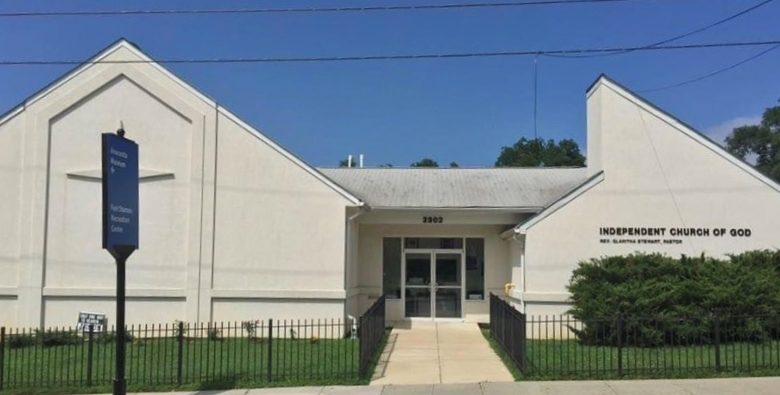 Dr. Bess served as the Pentecostal preacher of The Independent Church of God. She owned a catering business, worked part time at a funeral home, and was a mother to many. It is her church, her kitchen, her work ethic and tireless service to others that continue to be a model for Carlton today. It was from her that he gained a love for food. Working alongside Momma was Carlton's first experience in cooking. While others played ball, he was busy prepping deviled eggs for 300. "She was always grateful through it all. I was traumatized by her death in 2006. It was hard. I owe much to her."
No matter how much structure his grandmother could provide, however, trouble was still not hard to find for this self-professed "hot head." By the age of fourteen, Carlton had been kicked out of school twice and banned from D.C. public schools. After being similarly kicked out of a nearby Virginia school, D.C. allowed him to return… but only to Anacostia High. To this day, Anacostia is still plagued with violence and poor student outcomes. It was there, however, that Carlton met one of his first mentors – a man who opened his eyes to new possibilities.
"My humanity is bound up in yours, we can only be humans together." – Desmond Tutu
"My humanity is bound up in yours…" is a quote that loosely summarizes the teachings of "Ubuntu" – an African philosophy globalized by Archbishop Desmond Tutu. It's one of McCoy's guiding principles. Ubuntu teaches that we are a part of a whole, that a person is only a person through others and the continuous upholding of each other. A number of people helped to lift and uphold Carlton along his journey.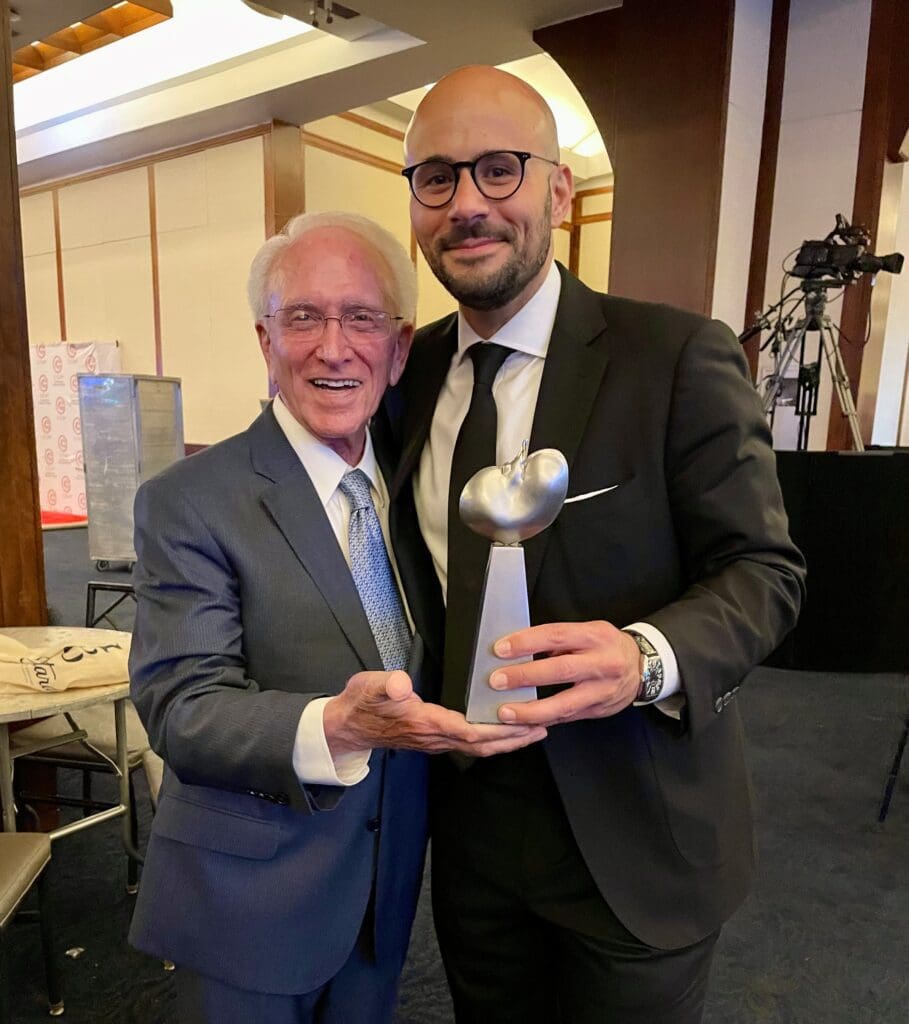 One such person was executive Pastry Chef and C-CAP mentor Ian Barthley. C-CAP is a non-profit that prepares underserved students for college and hospitality career opportunities through mentorships, competitions, and scholarships. It was through Chef Barthley's visit to his high school class that Carlton learned that being a chef could be a 'real' profession. Aided by Barthley's mentorship, Carlton won C-CAP's city-wide cooking competition and a full ride to the Culinary Institute Of America Hyde Park in upstate New York.
The CIA, Kitchens, and Discovering Wine
"No one is going to come help you. No one's coming to save you." – David Goggins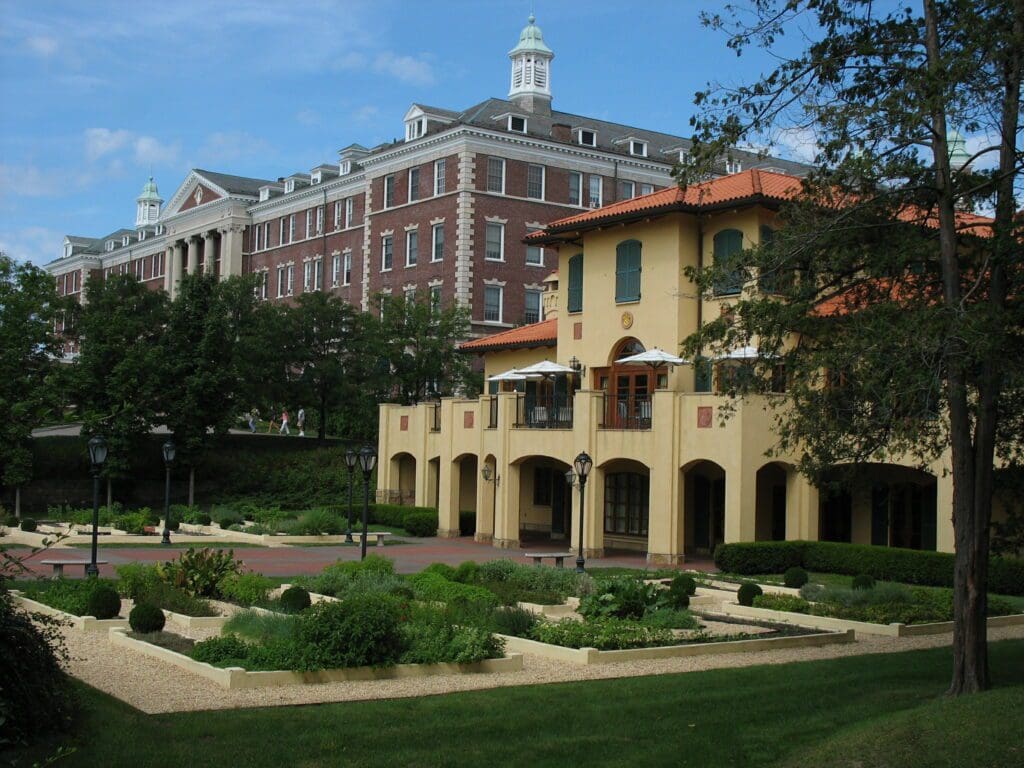 The curriculum at the CIA is a rigorous combination of French kitchen hierarchy and military code. "You'd better show up clean shaved with crisp-pressed aprons. It was tough," snickered Carlton. As the first grandchild to enter college, he was acutely aware of the opportunity that he'd been given. He dove in and excelled.
Stephen Koplan, award-winning professor and chair of wine studies at CIA, soon took notice of McCoy's drive and focus. It was at his mandatory class that Carlton tasted his first wine. He ended up among the top of the class, going on to tutor and assist in teaching, "I fell for the culture of wine and the personal challenge that wine afforded me." Carlton was then tapped to head the Ecoffer Room, a student-run restaurant. Following the completion of his degree, Carlton remained at the CIA obtaining another degree in hospitality management.
Kitchens, The Precision of Fine Dining, Work Ethic
"Skills can be taught. Character you either have or you don't have." ― Anthony Bourdain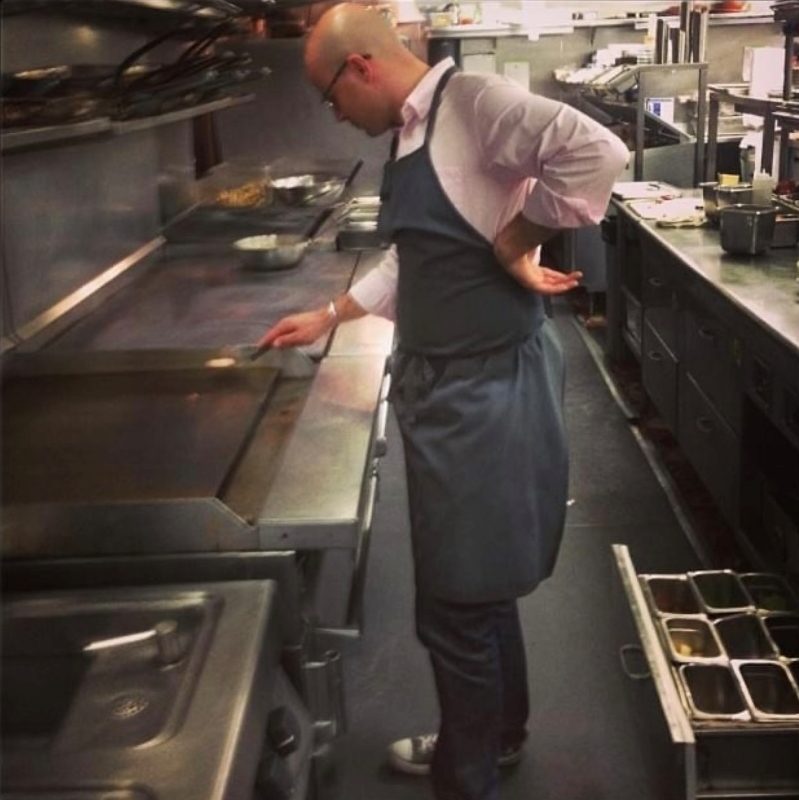 With sharpened and well-seasoned knives, Carlton moved to New York City. There he found work at standout restaurants like Chef Tom Colicchio's Craftsteak and Marcus Samuelsson's Aquavit. However, it soon became apparent that, in order to make money and continue to help support his family back home, he needed to shift to the front of the house.
Starting as a food runner at Thomas Keller's Per Se was a fortuitous launching pad. Fine dining service at this level is a high demand and high stress profession, "It's precise, meticulous, and physically demanding work. This level of stress is not for everyone." In this new role, his food knowledge proved advantageous and he was quickly promoted through the ranks.
Homeward Bound – Wine Study: In Focus
Following the death of "Momma" in 2006, Carlton returned to D.C. The city was in the midst of a culinary renaissance, gaining national recognition as a top epicurean town. He landed a job at City Zen restaurant, in the newly-constructed Mandarin Oriental, adjacent to the National Mall. It was here that Carlton met two more instrumental mentors. City Zen's chef, Eric Ziebold, a nine-year alum of Thomas Keller's French Laundry, and sommelier Andy Myers. Their influence further increased his focus on wine, eventually bringing him into the fold of the dynamic D.C. sommelier wine community.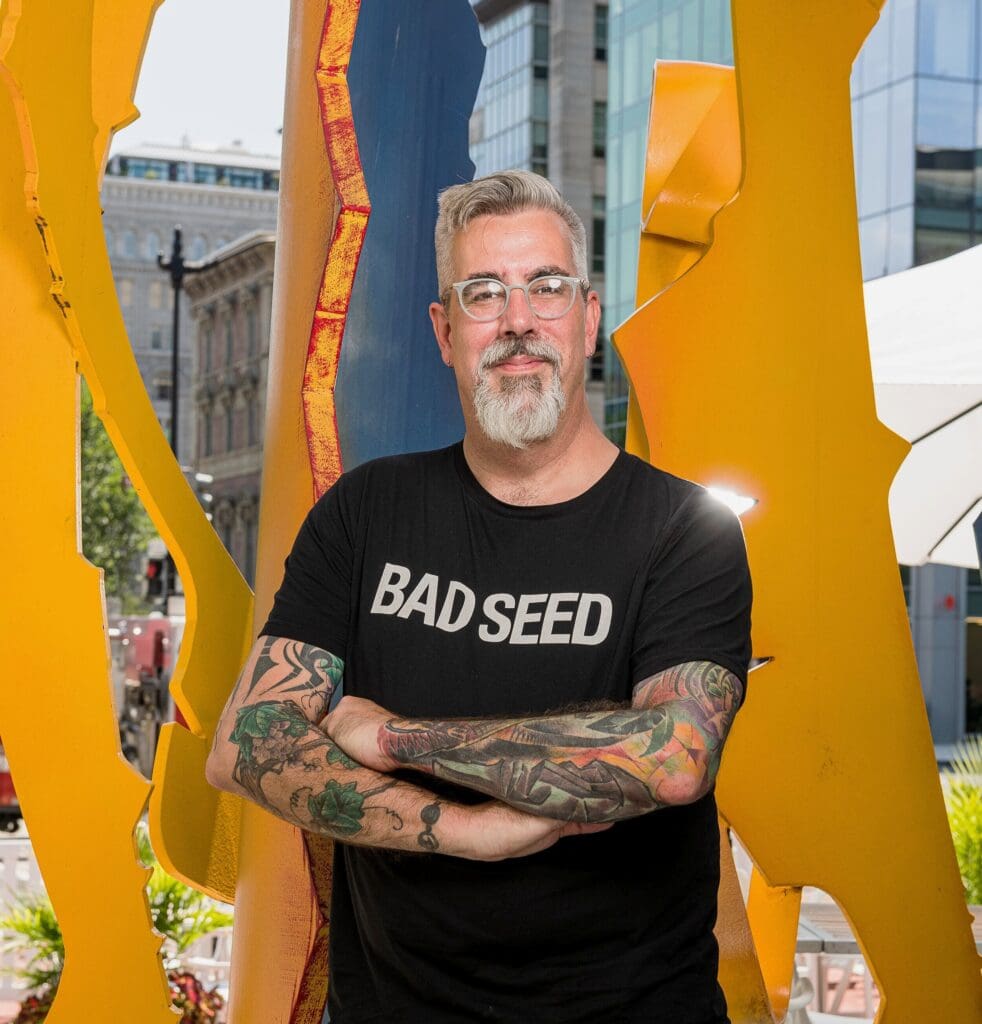 Andy Myers, now a master sommelier himself, is a tall, goatee-wearing death metal drummer who is not easily impressed by new employees. As he always does, Carlton quickly garnered respect. In quick succession, he read all of the classic tomes of wine education prescribed to him by Myers, including the 624 pages of Sotheby's Wine Encyclopedia and the 800+ pages of Jancis Robinson's Oxford Companion to Wine. "You read all of those books already?" Carlton recounts Myers exclaiming. Not many read these books cover to cover, as they're meant to be reference material, but Carlton had dove in. He joined a 1am tasting group, always traveling with a heavy duffel bag of books.
Over the course of the next year and half, Carlton passed his Intro Certification, Certified, and Advanced Exams through the Court of Master Sommeliers.
Aspen Opulence- Mastering Wine – Billionaire Meeting
"Things change because you do things" – Carlton McCoy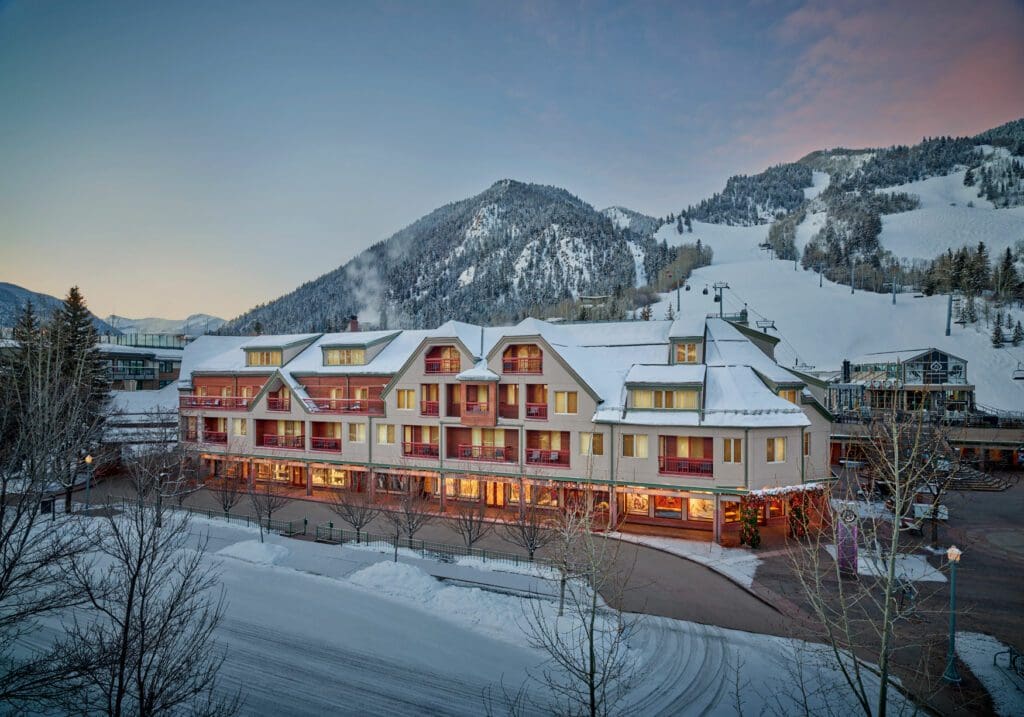 In 2011, Carlton was tapped to join the team at Little Nell – a 5 star, 5 diamond, Relais & Chateaux Hotel in Aspen Colorado. The Nell is a training ground for Master Sommeliers. While City Zen had a remarkable list, McCoy now worked and learned with a Wine Spectator Grand Award-winning program. Aspen can be a big playground and, after years of constant study, Carlton admits to letting loose and having fun. Following this break, he hit the books once again, studying up to six hours a day to become a Master Sommelier on his first attempt. It was a remarkable feat. Carlton had gone from his first taste of wine to Master Sommelier in just ten years' time.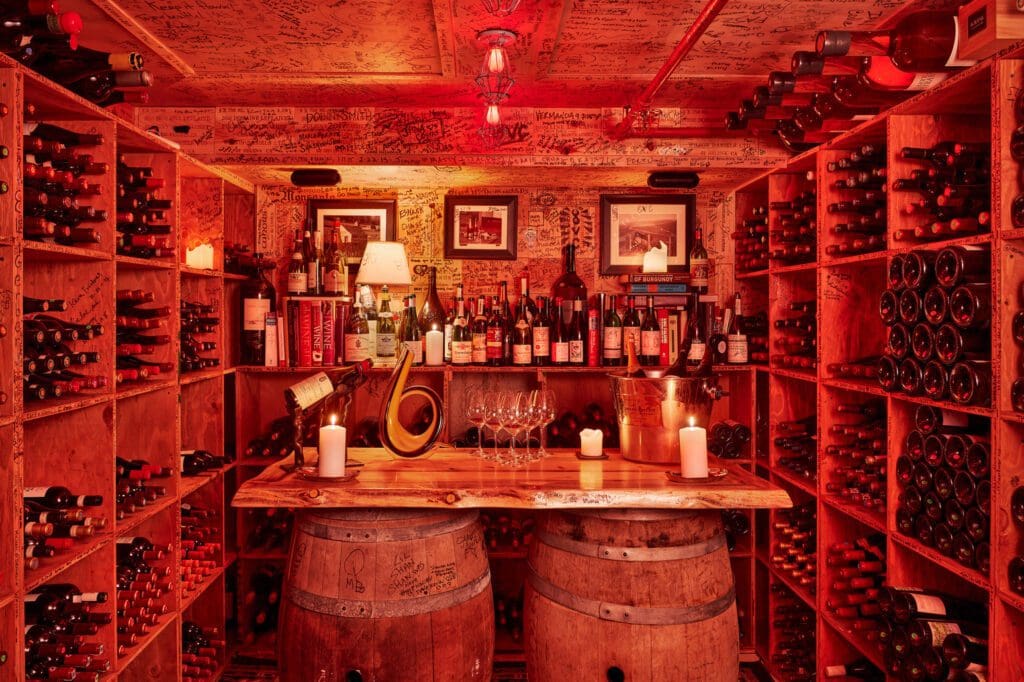 Aspen is a mecca of the wine world, attracting top wine lovers and affluent collectors. It was at the Private Cellar Tasting room at the Little Nell Resort that Carlton met and befriended billionaire investor Gaylon Lawrence, a lover of wine and serial investor with deep family roots in agriculture. McCoy and Lawrence hit it off from the start. It was Carlton who confirmed for Lawrence that purchasing Heitz Cellars was a sound investment, which he did in 2018. In 2019 Carlton was tapped once again, this time to become the CEO of the iconic Heitz Cellars.
The Next Chapter: Leadership
"Successful people become great leaders when they learn to shift the focus from themselves to others." ― Marshall Goldsmith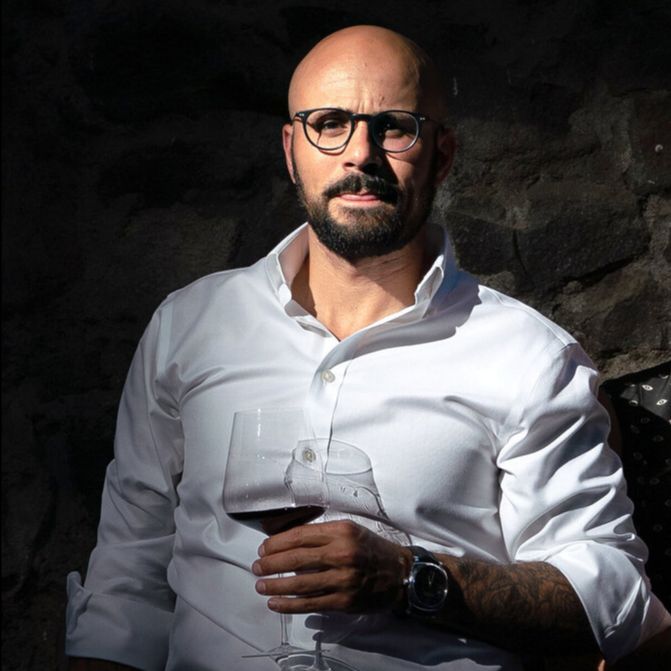 For three months, Carlton commuted each week between Aspen and Napa, then officially moved to St. Helena to take the reins at Lawrence Wine Estates. McCoy admits to coming into this new role with "guns a-blazing," using the management style he had grown accustomed to in restaurants. He laments, "I quickly grew to realize that this approach didn't feel good to me and that it served no one if everyone was miserable." Carlton had seen his share of restaurant environments full of toxic, ass-slapping "alpha male silliness." He knew well the culture that he did not want to build. Instead, he desired to create a workplace he never had.
At Lawrence Wine Estates, Carlton McCoy has created a culture where people are valued above all, from his vineyard workers to company executives. He believes that businesses must be a safe space for people to disagree with each other constructively, "You have to lead with less ego. This takes self evaluation and emotional filters."
Carlton maintains that If someone is having a personal issue, it must not be ignored. The business culture where employees come last, where you're expected to leave your personal life behind, is no longer sustainable.
As CEO, Carlton offers executive coaching for the company's leadership team. This includes ongoing diversity training, continuing education, and experiential and travel opportunities for his staff. He has created a culture where women are valued, as he stated frankly, "Women should run the world. They're both task and big-picture oriented." 
"75% of Carlton's wine production and management teams are women," according to Philana Bouvier. She's a twenty year vet of the wine industry and President of Demeine Estates – an import, fine wine sales, and marketing company under the Lawrence Estates umbrella. Bouvier, fresh off of a ten day work trip to France with McCoy, was highly eager to share her experience and insights about working for him, "Carlton represents the future. He's a brilliant, compassionate, fast paced, ambitious leader with effective communication skills. When he speaks to you, you feel you are the only person in the room. You want to give him 100% everyday because of his generosity. He values mental health. I mean we have a Calm app in the office!"
Carlton aims to lead by example and from the heart, just like his grandmother did. At the same time, he has high and demanding expectations of his employees. He's found the approach of being less reactive – but still responding – to be the right balance, "People go from just working for you to full buy-in, where you work together for the greater good." On a recent forecasting deadline, work continued till after 1am. McCoy insisted the accountant not make the long drive back to the city, "I got him a hotel room and had room service waiting. You have to take care of people. In turn, they grind when needed."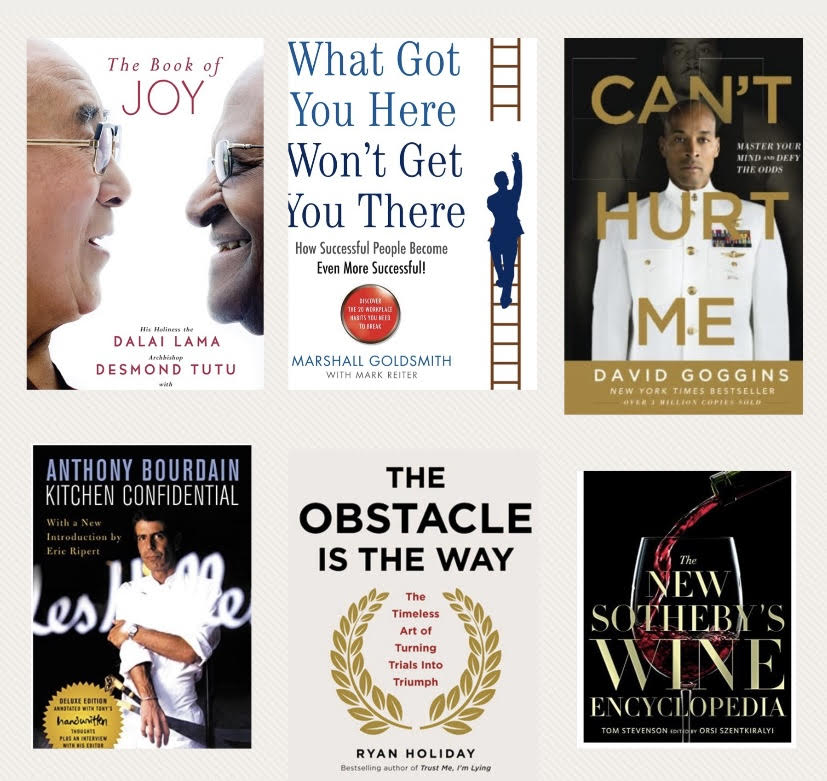 Carlton McCoy continues to hold a mirror up to himself every day, stating that he is healthier today inside and out than ever before, listening to books on his runs. Books have become an important part of his life as he believes that they help to quiet the echo chamber and can speed up growth. All new employees of Lawrence Wine Estates are gifted a copy of Ryan Holiday's bestseller, The Obstacle Is the Way: The Timeless Art of Turning Trials into Triumph. "My grandmother would be more proud of me today than a few years ago. You have to wake up every day and decide who you want to be. I want to empower people and have a positive impact on the world."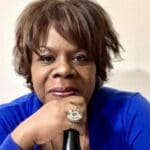 Born and raised in Jamaica and Puerto Rico, Nadine is a twenty year veteran of the Washington Area restaurant industry. She spent over 14 years at Charlie Palmer Steak as their Wine Director and Sommelier. Nadine holds certifications from both the Court of Master Sommelier, WSET, is a wine judge and writer. Her company At Your Service, offers a range of services from wine events, cellar management and wine promotions. Nadine is a mentor to many young professionals in the business where she strives to encourage more women to join and stay in the industry. She hopes to educate operators of the benefits of having more women on their team and how to be creative about work life balance for moms and dads.