Valle de Guadalupe, Mexican wine country in Baja California is THE most exciting thing happening on the West Coast in wine. Where else can you go and enjoy the Mexican flavor and hospitality that we all love BUT with the added bonus of a wine country backdrop? I'll give you a hint. NOWHERE!
The entire Valle has a strong connection to nature and to the outdoors. In fact, many tasting rooms and restaurants are set outside or in an indoor space missing a wall or two. The fluidity between indoor/outdoor gives the entire region a natural, organic, and earthy rusticity that I find refreshing, compared to other established wine regions with manicured vines, McChateau tasting rooms, and fancy cars. The color palette of the Valle is in neutral/earthy tones from the desertscape, and most structures are built in integrity to that vibe.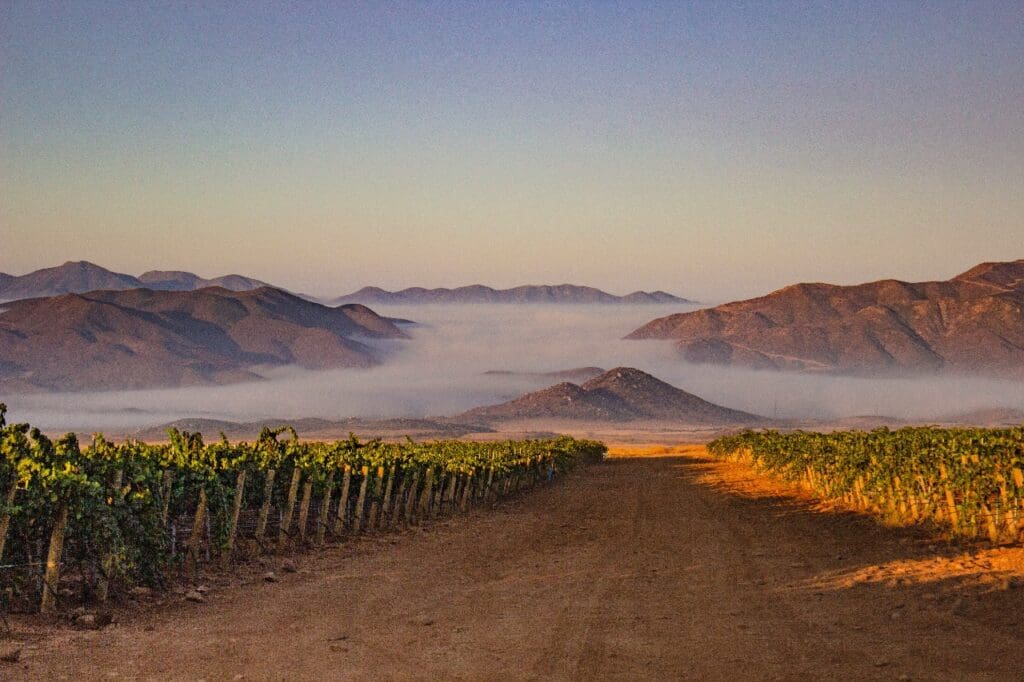 Navigating Mexican Wine Country
There are a couple ways to move around the Valle. For one, you can drive from San Diego. I've done it and it's totally manageable and very safe. The downside to driving yourself is twofold. For one, the region is growing/changing so quickly, that all of your destinations might not be on Waze/GoogleMaps, which makes navigating a bit tricky. Secondly, there are a lot of dirt and unpaved roads, uneven terrain, and potholes, which can be tricky.
For a stress free weekend in Mexican wine country, I strongly consider hiring a driver and tour guide. You'll be taken care of and feel like royalty for a fraction of the price. Mariana of Tours by Mariana should be your first call when planning a trip to Mexican wine country. Mariana, who is half American and half Mexican, speaks English and Spanish perfectly and knows A LOT about wine, local history, and culture. She is more than just a driver. Mariana aims to keep you comfortable all while sharing the beauty of Baja California. Whatever your passion is: wine, beer, cuisine/food, relaxation, or adventure sports, Mariana will craft an itinerary second to none.
Where to Drink in Mexican Wine Country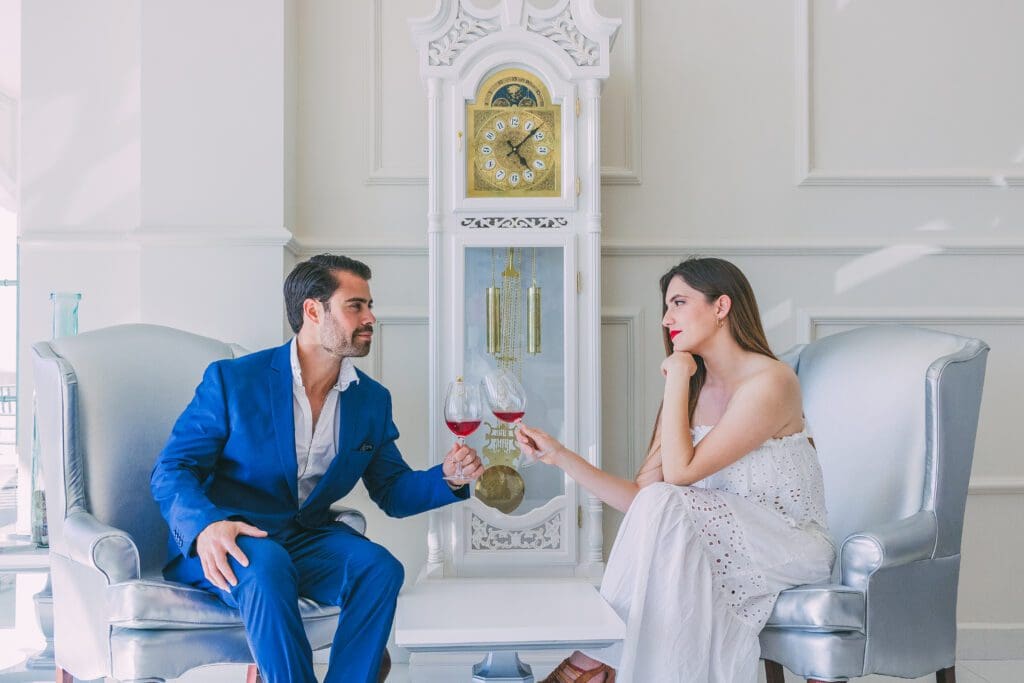 Not all weekend trips to Ensenada end in the purchasing of a farm, but for Ray and Patty Magnussen (the founders of Vinos Lechuza), it seemed like fate. At the heart of Vinos Lechuza is a desire to honor the land and the community as well as farm sustainably.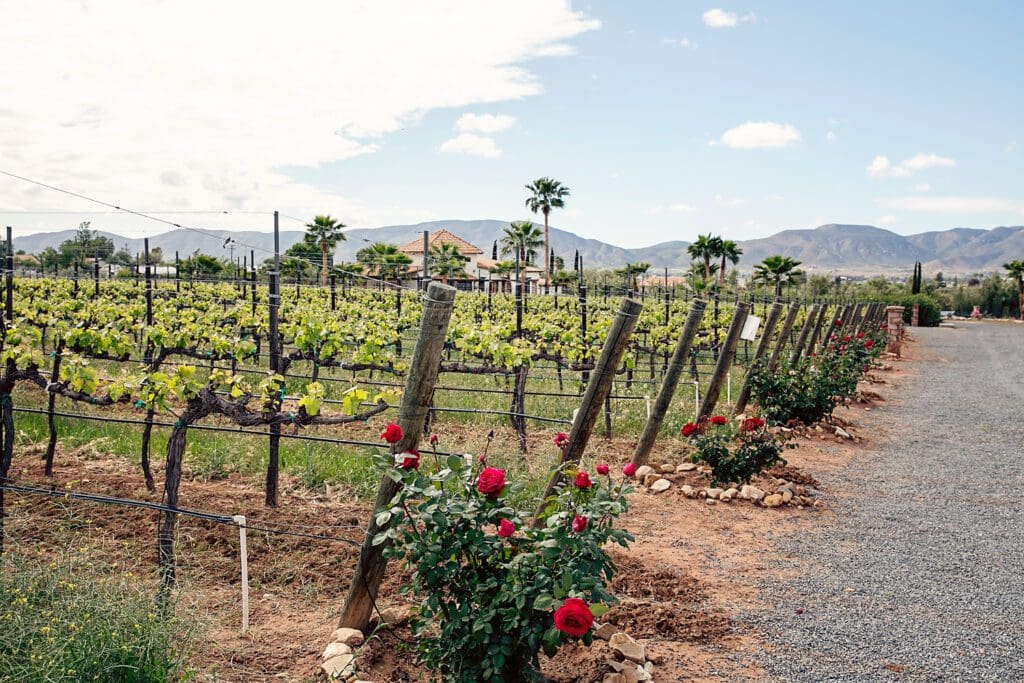 Even after Ray's sudden passing in 2017, that remains true. His daughter and husband are now at the helm and carrying on his legacy through the vines. A trip to Valle de Guadalupe is not complete without a trip to Lechuza, in my book. There is a reason why Thomas Keller carries their wines at French Laundry…..they are stellar. Ask for Armando, as tasting with him is like tasting with the soul of Lechuza and the Valle.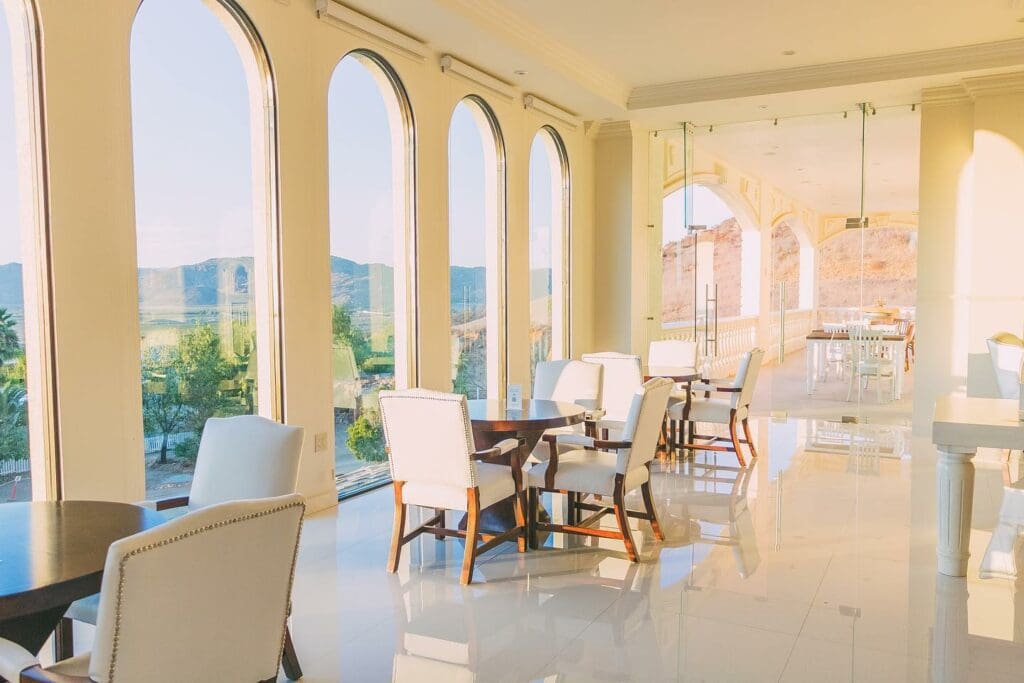 A visit to Bruma Winery should be your last wine tasting stop before dinner at Fauna (see below). Bruma is a stunningly gorgeous property with an outdoor landscape and sunset viewing that is unmatched. Think Joshua Tree meets Tulum. The wines are on the natural wine spectrum and are all quite interesting.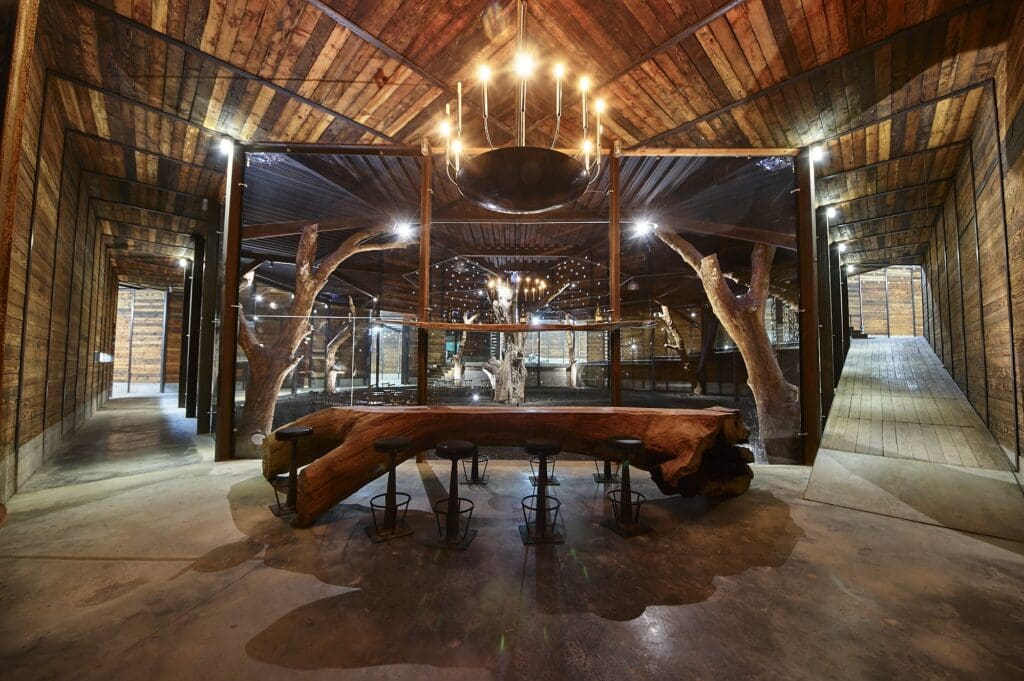 A couple other winery favorites include Clos de Tres Cantos (for a visit with a philosopher/winemaker) and Vinos Melchum, which is housed at Hacienda Guadalupe, for fantastic wines in a gorgeous tasting room.
Where to Eat in Mexican Wine Country
For Valle de Guadalupe, come for the food and stay for the wine. Dining should be at the top of your list for your Mexican wine country vacation. From home cooked meals to Michelin chefs, Valle de Guadalupe has it all. Below are a few not to miss spots when in the Valle.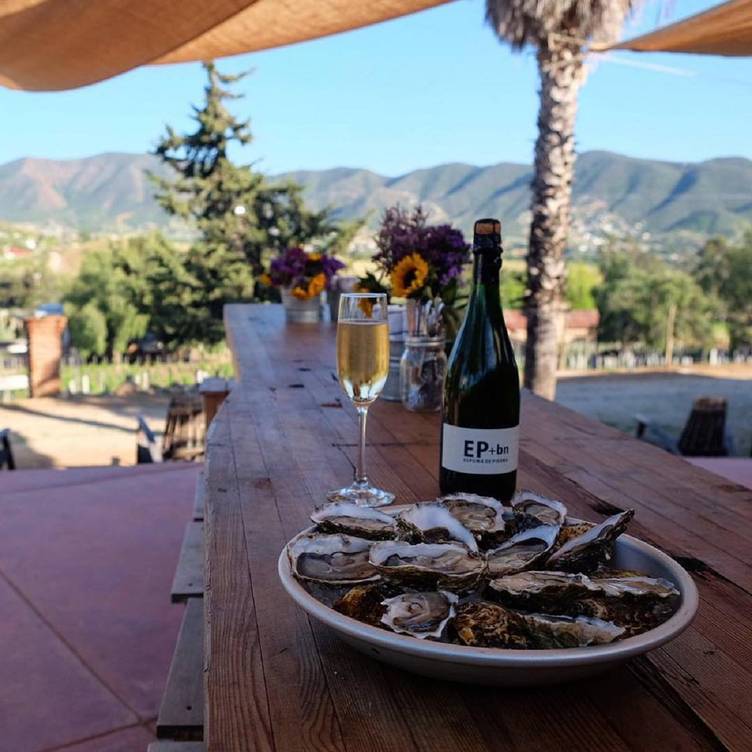 A raw seafood bar serving every local fresh seafood dish you could imagine. Pair it with their sparkling wines (made in house) for an unexpectedly delightful amuse bouche before heading off to dinner. Pro Tip: order the raw seafood tower.
Doña Esthela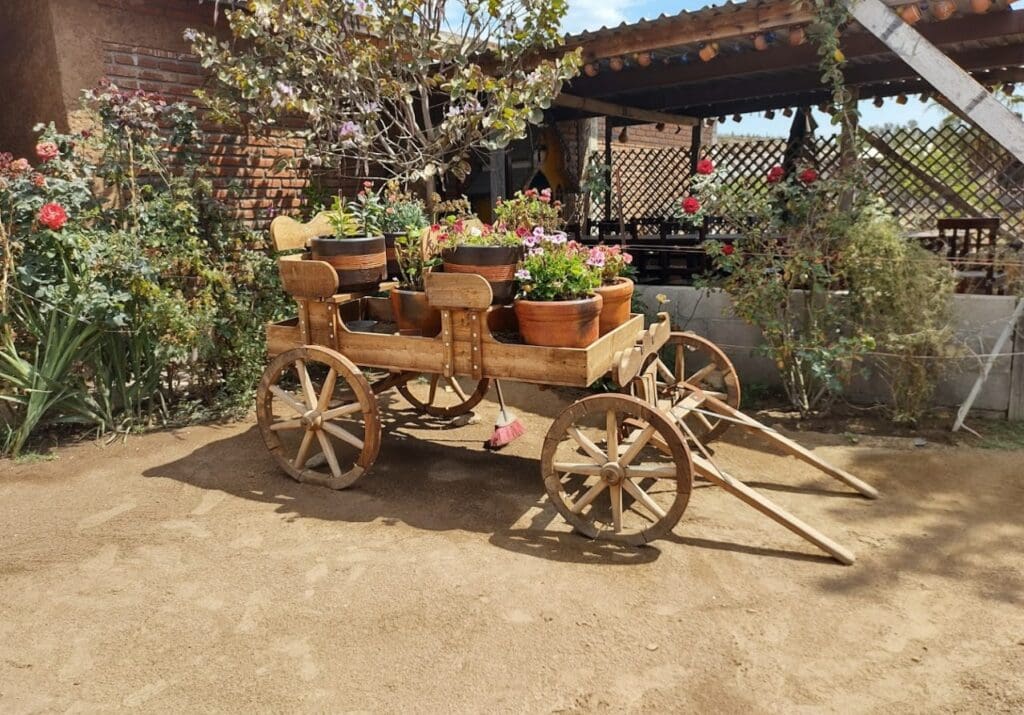 Looking to base up before a day of wine tasting or before the dreaded drive back to the US? This is your spot. Specialties include: café de olla (Mexican coffee), borrego tatemado (simmered lamb stew), and panqueques de elote (corn pancakes). Pro tip: come early unless you don't mind waiting an hour or two for a table.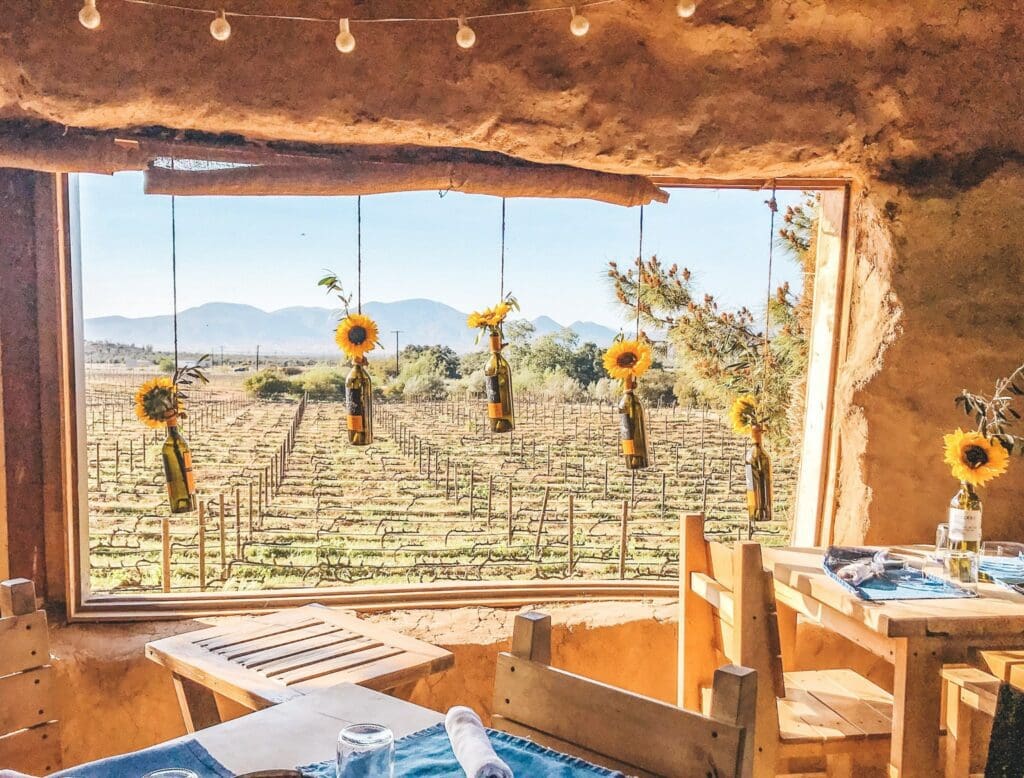 Drew Deckman, a Michelin rated chef from Atlanta, was one of the first expat chefs to settle in the Valle over 10 years ago. The food is as fresh and as local as it gets. Come at sunset for a gorgeous view.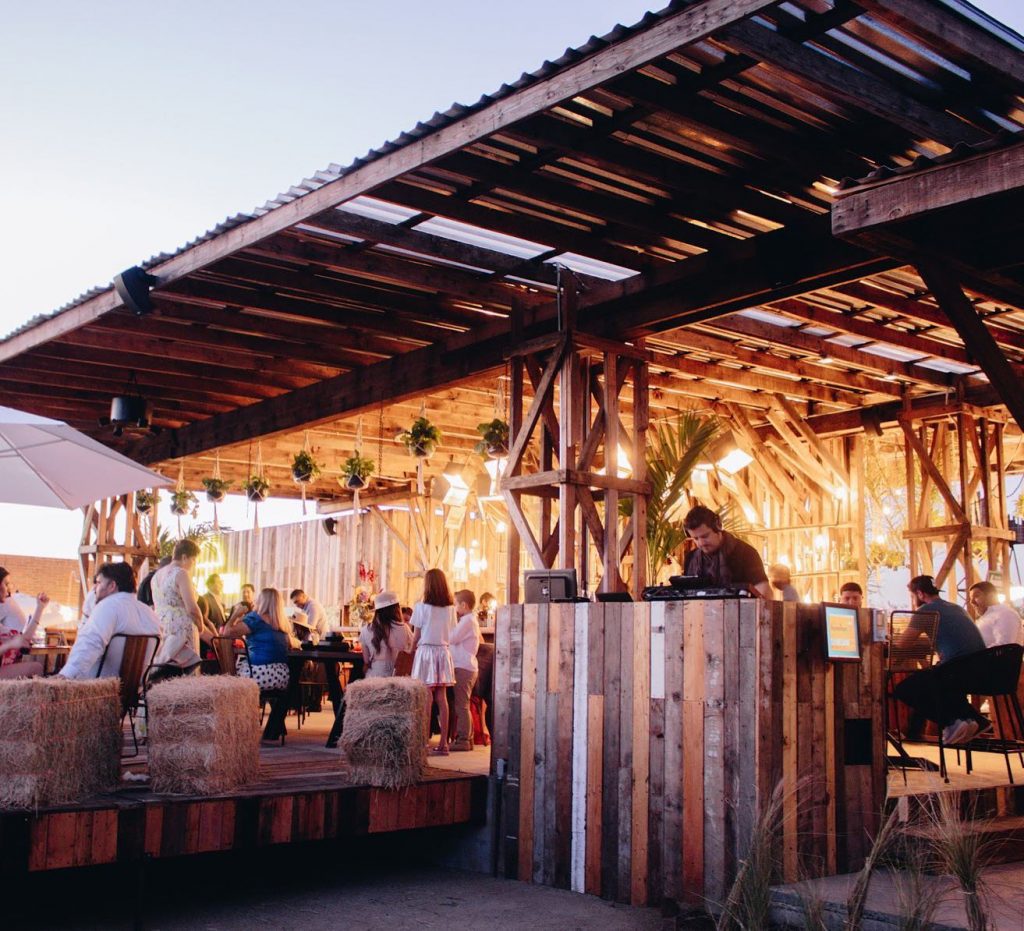 Charge your phone and get out your selfie stick for a visit to La Justina Valle, quite possibly the most Instagrammable spot in the Valle. Come for lunch, order the pulpo tostadas, and wash it down with a carajillo (an iced coffee cocktail) for a little pick me up before your afternoon wine tastings.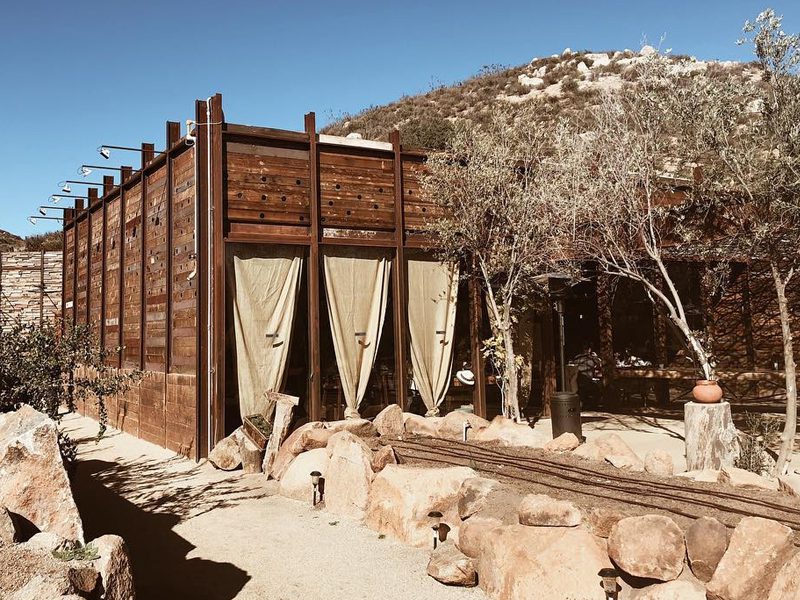 Set on the property of Bruma Winery, this is THE spot to be at sunset. An outdoor dining experience that is unparalleled. Request a table on the perimeter of the restaurant to get the best views. If it's chilly, ask for some blankets to keep warm. Pro Tip: order the tasting menu but be warned, each course comes with 2-4 different plates, so come HUNGRY.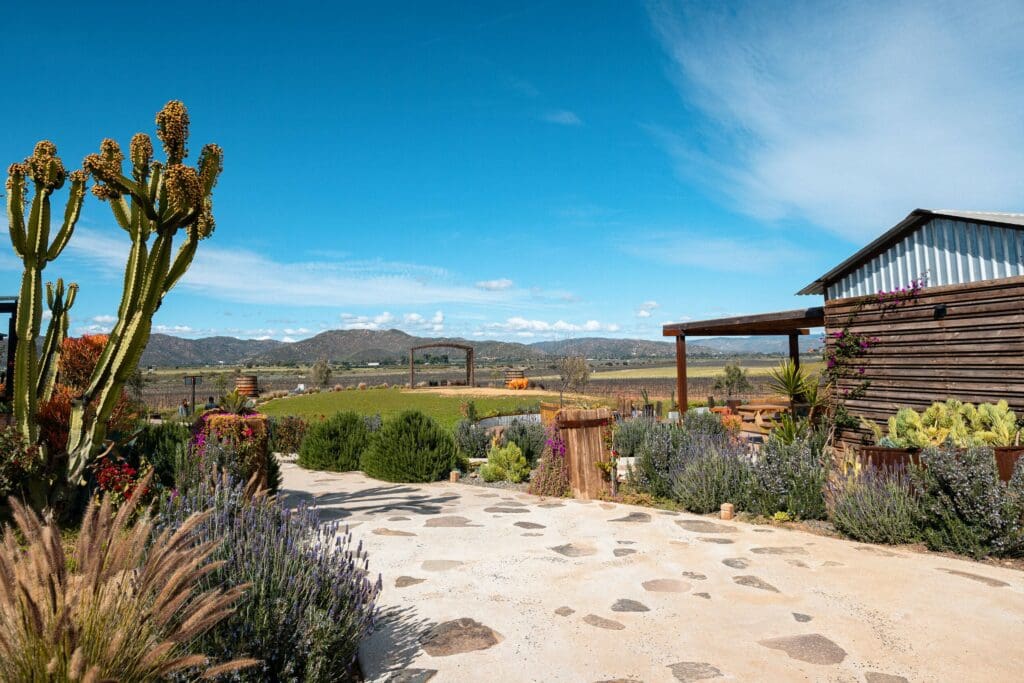 Javier Plascencia's most popular Valle restaurant. A great place for a group dinner in a fun and lively atmosphere. On one visit, the property's potbelly pig was wandering around the tables and greeting guests as they arrived at the host stand. An open-air asador campestre focusing on grilled meats and delicious sides.
Where to Stay in Mexican Wine Country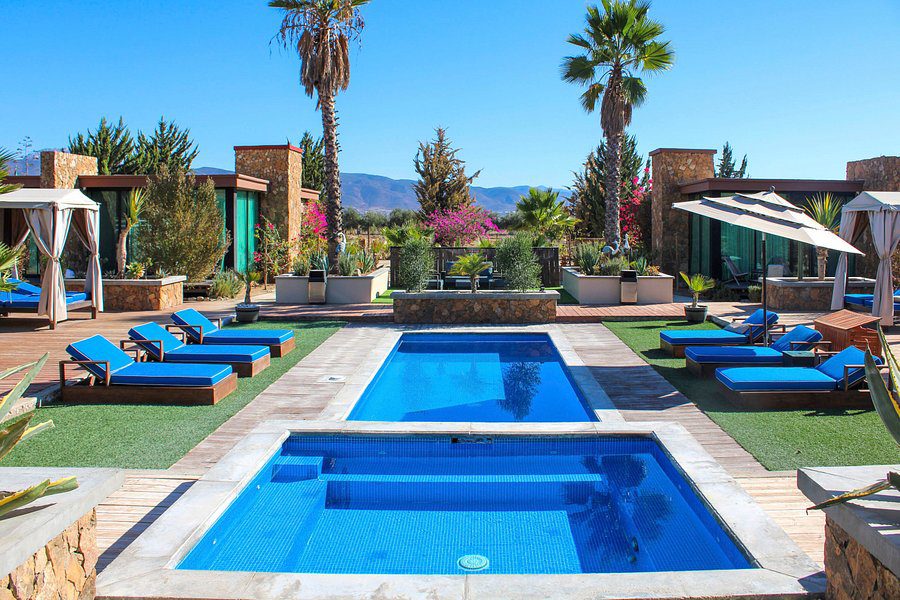 Mid-priced, comfortable rooms with welcomed amenities onsite. Have a delicious breakfast at the restaurant onsite and take your coffee at a jacuzzi that is heated just for you and your guests (reservations required).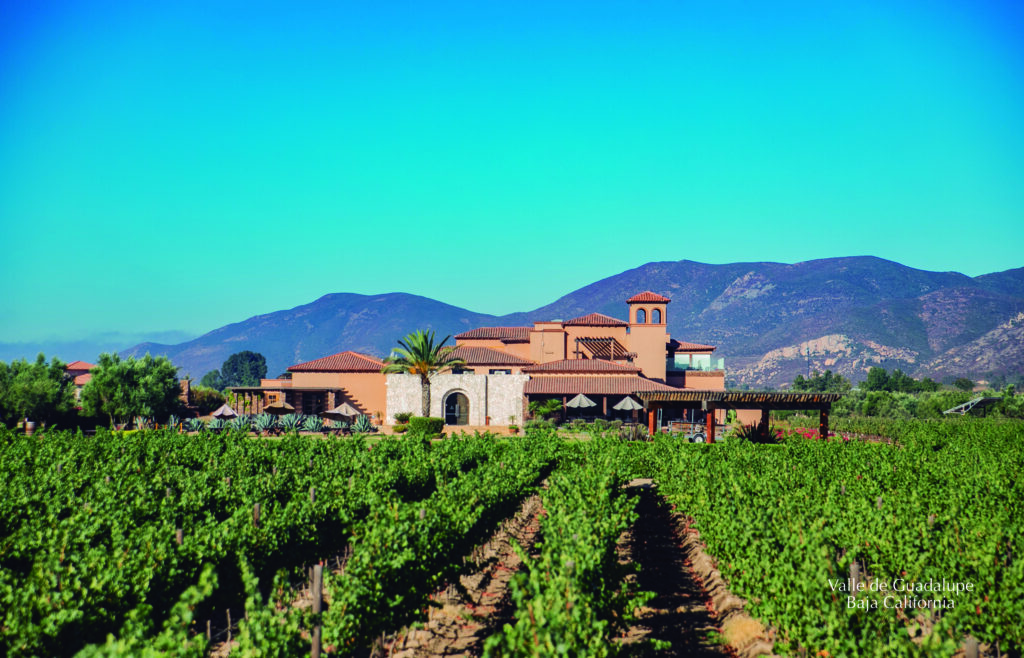 Pricey but worth it if you enjoy luxurious and spacious accommodations. Not many amenities onsite, so the focus is on your gorgeous rooms. Plush bedding, dining rooms and full kitchens in the larger suites, and Nespresso machines (and frothers!) in every room.
Run, don't walk to Mexican wine country in Valle de Guadalupe for a surprising and inspired wine country vacation unlike anywhere else in the world.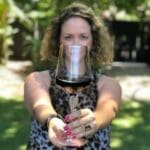 Brianne Cohen is an LA based event producer, certified sommelier, wine educator, and wine writer. During the pandemic, Brianne entertained over 7,000 people through her "Virtual Vino" online wine classes, regularly highlighting diverse (i.e. Black, BIPOC, female, and LGBT) owned wineries. She now offers both in-person (and virtual) wine tasting experiences for her corporate clients. Brianne regularly judges at international wine competitions, including the International Wine Challenge (IWC) in London and holds the WSET Diploma certificate. She writes on her own blog and for outlets such as Decanter, Vintner Project, and Kiplinger. She also holds an MBA from Loyola Marymount University. Brianne Cohen Wine & Events is a certified woman-owned business with WBENC.