A Modern Day Renaissance Man
Matthew-Lorèn aka, 'The Lord of Wine' is a modern-day Renaissance man. Even that is an understatement. When I first read about this award-winning Sommelier and saw his picture, that suit, that style, that hair, I thought he must be a Barcelona aristocrat or from Milan. Reality proved yet again, that in wine and in life, you should never judge a book by its cover. In a word, Matthew is blended. He is of part Scottish heritage and was born in Israel in the ancient city of Jerusalem. At an early age, the family moved to central Oklahoma where he grew up.
Today Matthew-Lorèn is one of Las Vegas's most accomplished and visionary Sommeliers. On a side note, it must be noted that Lorèn is also a reality T.V. alumni, having appeared as a dashing bachelor, in an episode of a popular dating show. Lorèn is a tenacious and driven entrepreneur, often operating at 100% while juggling numerous projects with multiple moving parts.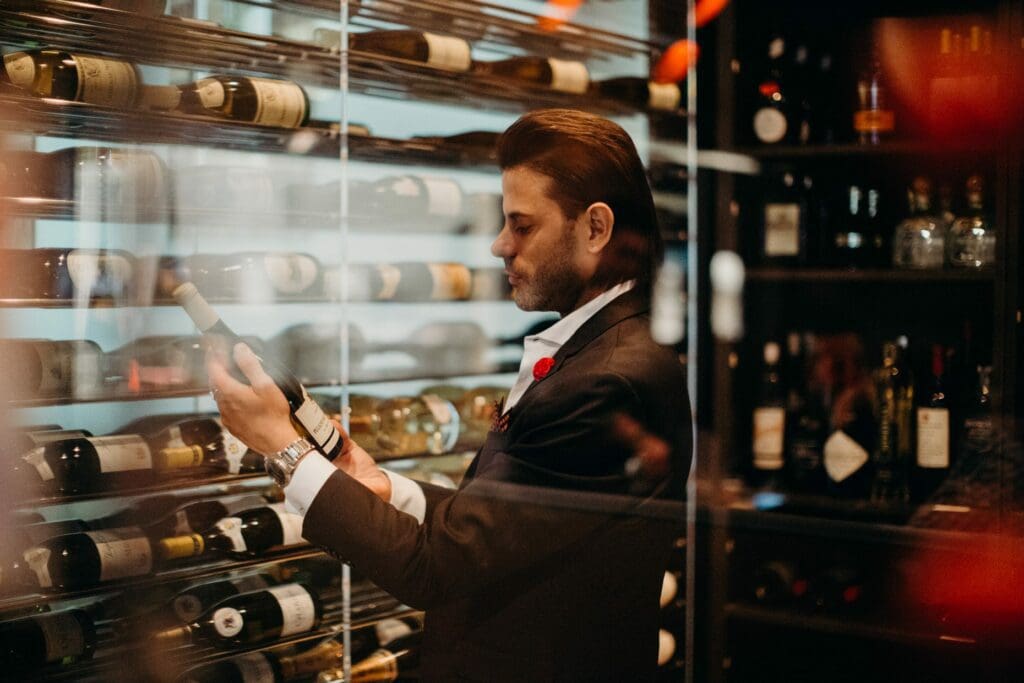 Night Clubs, The Church and The Entrepreneurial Bug
Matthew-Lorèn is a proud man of faith. His grandfather was a baptist minister, the church was an important part of family life and community. His faith serves as his compass, it helps to ground him and provide balance. With that said, Lorèn is also a paradox. On one hand, he was raised within a conservative Christian household while simultaneously working in a nightclub. While still in high school!
Electrochromic Music and Blue Hair
At just 14 years old, Matthew was invited to a nightclub by an older friend, reluctantly after much insistence, he went along. At first, he was put off by the electronic music, blue hair, tattoos and chaos. In spite of that, he returned the following night and did so for many years. By the time Matthew was 17 years old he was an experienced partner in an expanding nightclub. At times working on his science homework in the back of the club.
The entrepreneurial bug and affinity for hospitality were awakened in Lorèn during this time. He learnt from the ground up by doing everything. He did it all, from handing out event flyers to cleaning bathrooms when the lights came up. He became skilled in different aspects of the industry. Hospitality continues to be at the core of everything he does. From his signature Sommelier series events to full-blown Wine & Music Festivals featuring world-class wines and international music stars.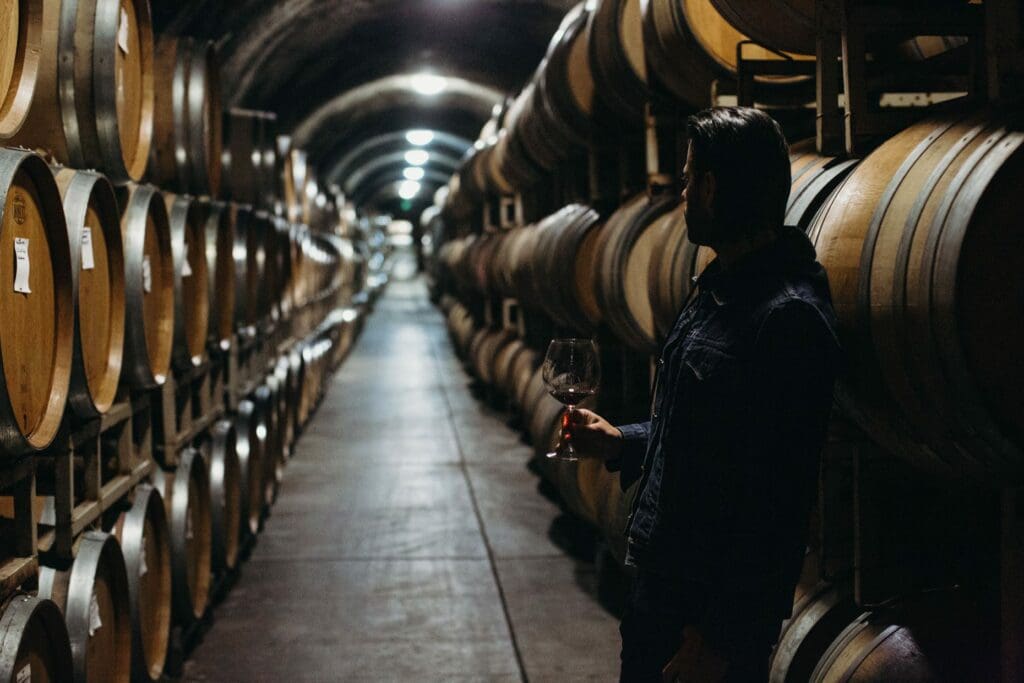 Family, Music and a Transformative Vacation To Las Vegas
Matthew is grateful for his parents and credits them for much. Particularly his mom, who encouraged him from a young age to be bold and empowered. After all, it was his parents that loaned Matthew the money to invest in the nightclub. Their only stipulation was that he stayed in high school and kept his grades up.
As a gifted pianist, Lorèn's father brought the love of music into his life. It was music that brought him and his parents to Las Vegas to see a big show. A family vacation that would change Matthew's future. He recounts that he had wanted to visit Florida, but the city of lights soon made a lasting impression. So much so that within the year, Lorèn had relocated to Las Vegas, beginning a new chapter.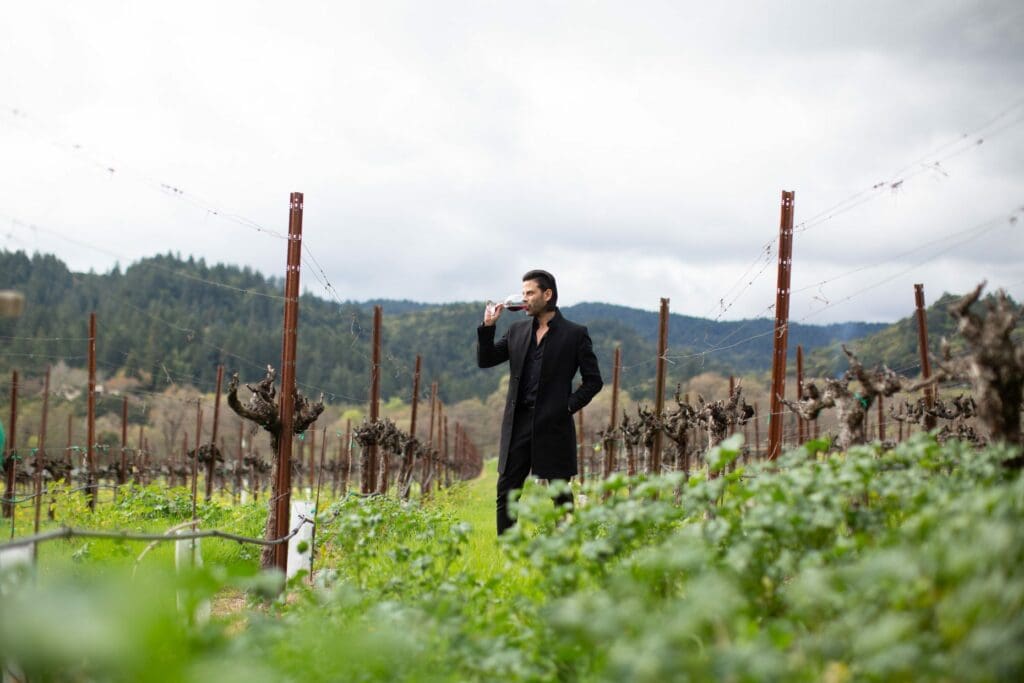 Wine and Dining, Enters The Stage
Matthew admits that early in life he held negative views of alcohol. He was critical of and judgmental of it and those who consumed it. "Alcohol was bad and a sin, it drove people to do bad things," he recalls thinking. In fact, he didn't have his first wine experience until he was around 27 years old. His new home city proved to be the perfect incubator for this. Las Vegas is known for its lively casinos and lavish buffets, it is also a world-class wine- town. The city is stocked with rich-deep wine cellars, sophisticated clientele, savy beverage professionals and an impressive number of Master Sommeliers. This makes for a perfect environment to become a student of wine and a recipe for outstanding entertainment.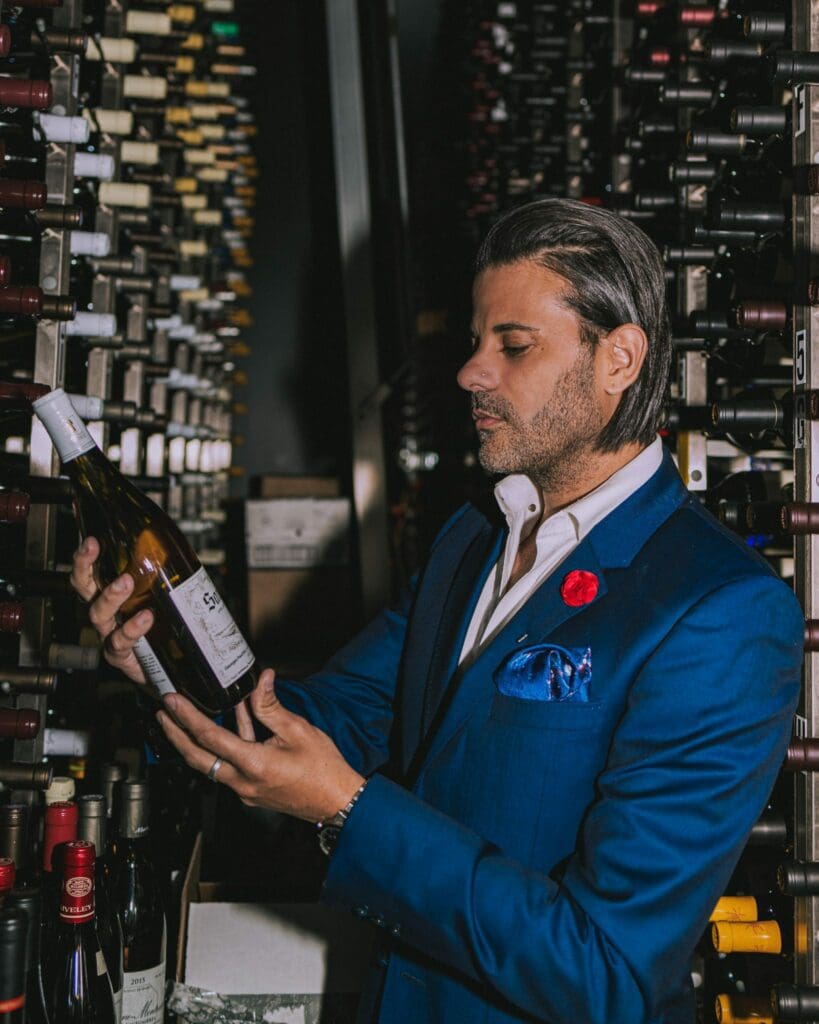 Business Dinners
The entertaining client is an integral part of modern-day business affairs. For his job Matthew-Lorèn facilitated many such dinners at top restaurants in the city. Often tasked with selecting the wines for the evening. It was important to him that he selected wine that was both appropriate for the meal and also enjoyable for his guest. He needed to learn more. The more he learned the more he wanted to learn. We can all relate to that when it comes to wine knowledge. Lorèn dove right in, starting with an immersive 10 week Somm Bootcamp. He set a goal of being a Sommelier in ten years and accomplished that ahead of schedule.
Taking Wine To The Next Level
Wine tasting events of course provide exposure to great wine, but also serve as important networking opportunities. A chance to meet fellow enophiles, winemakers and industry leaders. At one such event, a local Master Sommelier, overhearing Matthew speak to another vendor about wine, asked him if he was a Sommelier. He replied that he was not. With some annoyance, Matthew was told that he was doing himself and others a disservice if he did not pursue it. He complimented him on his knowledge and encouraged him to do more. Matthew heading that advice did and has not looked back.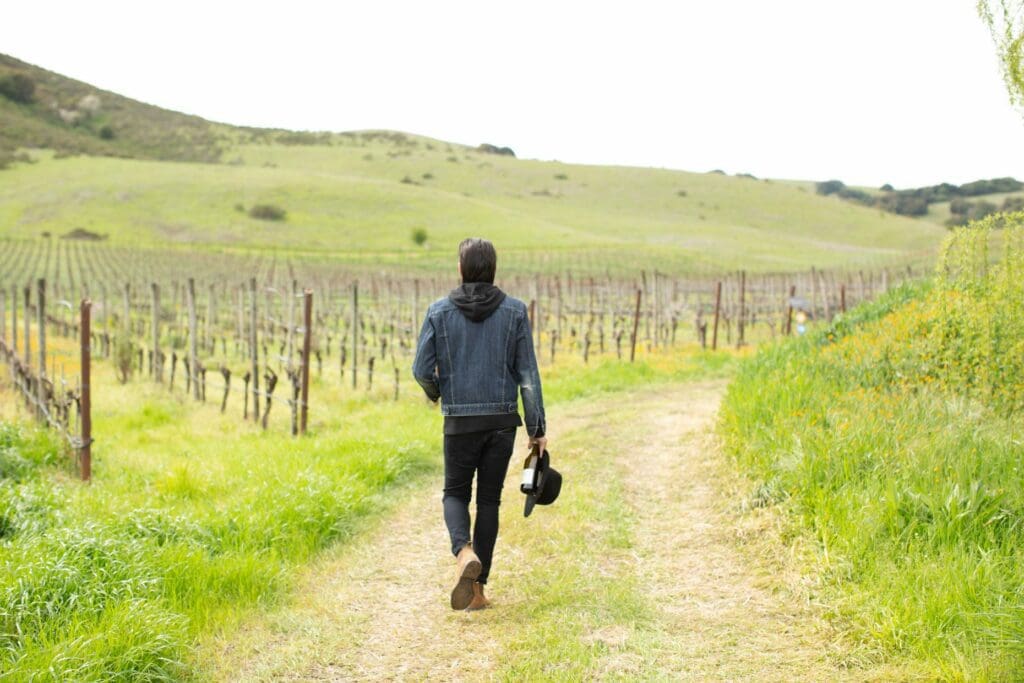 Working in Wine
Switching to working in wine full time can be pure folly at times. One of Lorèn's early wine jobs was working for an importer/distributor where he gained valuable insights on this important part of the wine business. Reminiscent of his nightclub days Lorèn again wore many hats here, but education soon became a passion and focus for him. Creating training programs/ manuals and other educational tools that are used by companies and individuals alike. Lorèn believes there is often a disconnect in people's understanding and relationship with wine and he strives to change and improve that.
Matthew-Lorèn is a marketer at heart with a degree in the subject. He has an incredible eye for detail and a goal of creating great memories.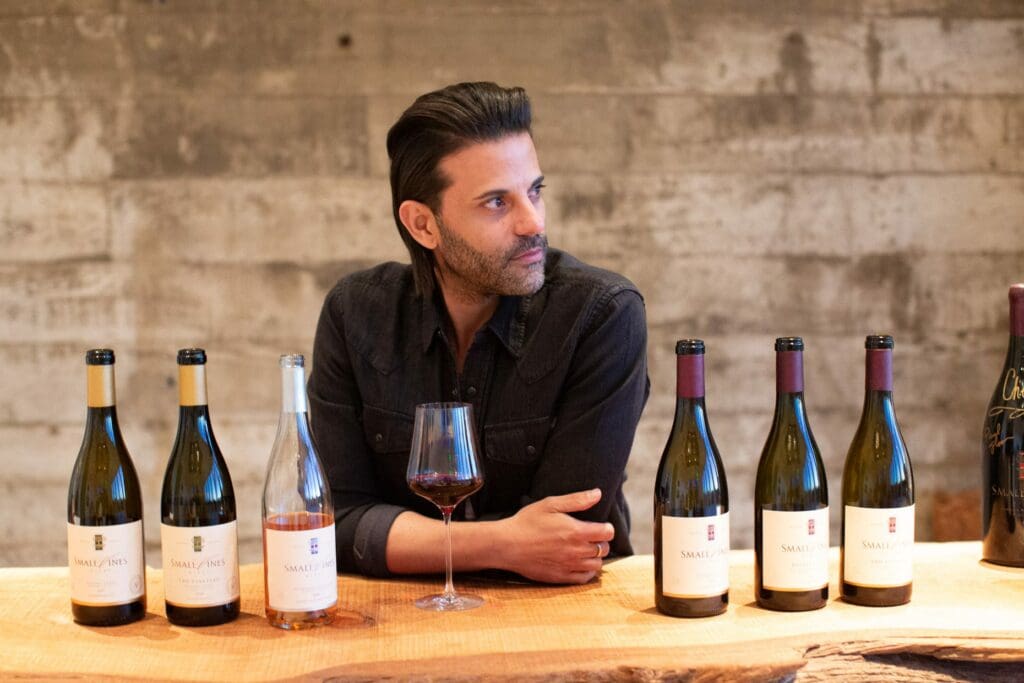 The Communal Power of Wine and Music
Back in high school, Lorèn experienced first-hand the communal nature of music and its power to bring people together. The same was true of wine. With so many divisive issues in today's world, wine and music is common ground we can all share. Lorèn states, "for that moment, differences are forgotten and we celebrate our human likeness with every sip. Wine is the great equalizer." Lorèn finds creative ways to blend the two, music and wine in order to attract a new generation of wine drinkers and veteran wine geeks alike.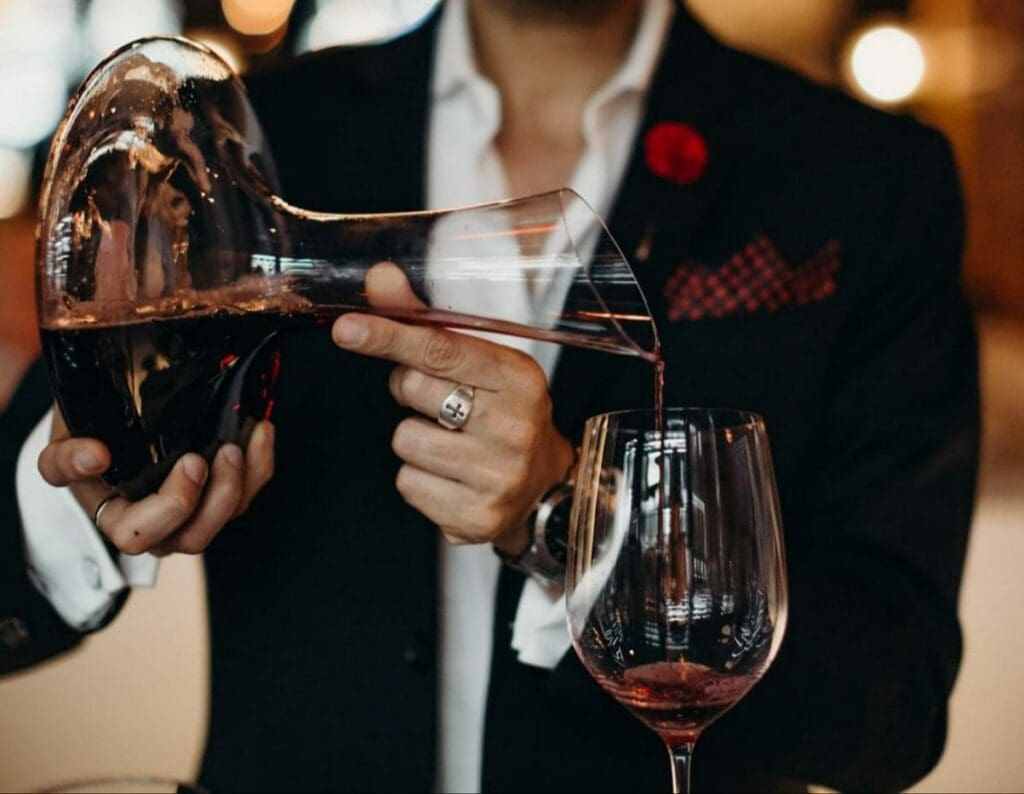 Combatting Misconceptions about Wine
Matthew-Lorèn has great respect for winemakers but believes they often miss the mark when it comes to marketing and messaging. "It's just not something they are taught to do". He laments that many young people and novice wine drinkers have misconceptions and miseducation about wine. Lorèn said, "They think that wine has a long runway before you can start to enjoy it, that it's something that you do when you're older ". He jokes that wine should be enjoyed as early as possible. Lorèn believes that wine must be more inclusive and approachable for everyone. The future of wine includes increased technology in the wine space. Technology is already a key tool in Matthew's arsenal with his help to develop and launch a wine app. This wine app is linked with the Blended Festivals held in multiple cities all throughout the country.
The Blended Festival
When the 'Lord of Wine' is involved as the Executive Sommelier and Director of the Blended Festival you know history has been made. With the vision of making wine more approachable to the world, his vision of festivals being a place where you put a glass of wine in the air and enjoy all the small things that life has to offer, music, wine and connection. This festival was born out of a desire to create community and debuted in 2019 filled with "Live Music. Culinary Stations. Wine & Craft Cocktails. Unique Activations".
It is a perfectly curated event that is surrounded by experience, memories, exclusivity and most importantly getting people out of their comfort zone but keeping them close to home with wine options.
"I didn't want this event to be like anything I've seen before" Matthew wanted this to be an experience that you felt from the moment you walked through the tent. "I wanted to ensure there was a vibe, from what you felt, smelled and heard".
This year's first event took place in August in Nashville where he figured out his flow. There were a bunch of questions in the air, making sure the energy and the flow of the room felt good, incorporating all of the ideas he had about what this journey would look like and staying consistent with the theme of making sure this event is memorable for everyone.
What a flow that was, with big names such as Kaskade, Ludacris and Lil John headlining, featuring the communities they are visiting from art, wine and local artists. "We wanted to start this journey with states that matched the culture".
Matthew is already preparing for next year's festival with a great team after having had such a successful first round and we can't wait!