If you sip with Monarch, then you know we're passionate fans of Summer Altice – one of our featured "Tastemakers of 2020." Our first foray told the story of her rise into the wine industry. You can read that right here if you want a refresher. Today, we catch up with Altice about her new podcast… while taking a deeper dive into her fascinating career as a private cellar consultant for some of the finest wine collections in the world.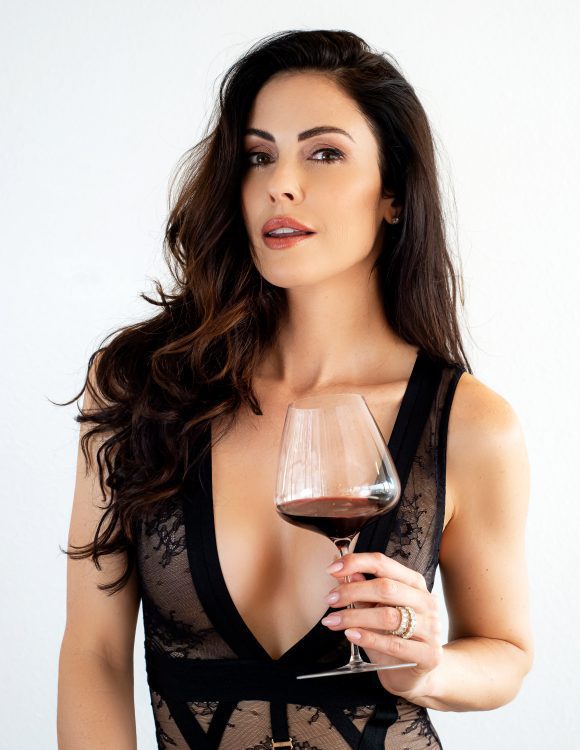 Every Collection a Masterpiece
Summer's expertise in building and storing the perfect wine portfolio is valued by top aficionados, but those skills can help to enlighten the scope of wine lovers at any level of experience.
The key for Summer is tasting outside of your comfort zone and always being game for fresh experiences, "I love to go in and open up a client to new things. If their collection is all Brunello, I introduce them to other Italian wines like Barolos and Super Tuscans. Then I may have them try some Bordeauxs.' And if they are big on wines from Burgundy, I may have them try some New Zealand wines, which I believe are incredibly underrated. There is some amazing Chardonnay and Pinot Noirs coming out of New Zealand."
Altice is proficient, but she's also quick to admit that some of her clients perhaps actually know more about wine than even she does. Sometimes she finds, however, that it's those experienced pros who need to be taught new tricks.
So Summer is always on the prowl for unexplored bottles that might add to their repertoire, "People know what they want and how much they want to spend. They know their wine. They're collectors, purchasing in cases – wines they've read about or had in the past. This is when I like to introduce them to older vintage wines they may not have tried before"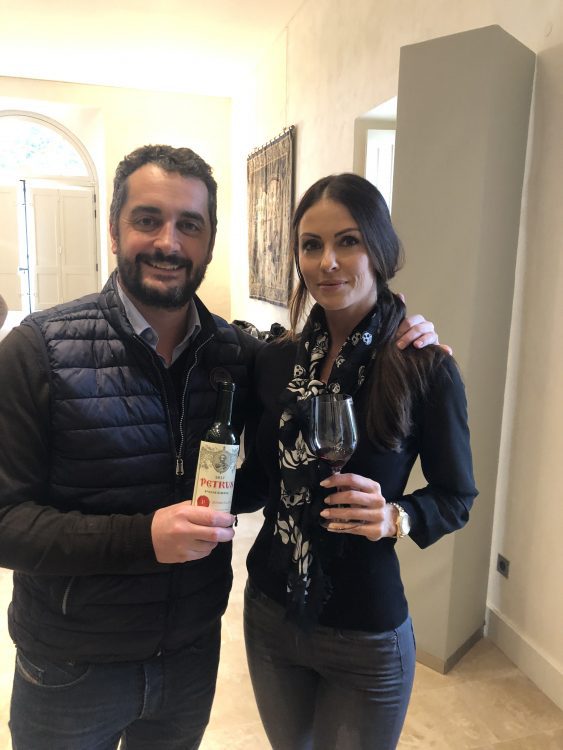 Sometimes those introductions take her to the Old World, where all of her favorite wines are poured. She coordinated a trip for eight to ten buyers that toured both banks of Bordeaux – from Château Haut-Brion to Pétrus, "When you're with a serious buyer, the Château looks at who's coming and will plan a nice sit-down lunch or dinner with a tasting of back-vintage wines. In Bordeaux, they really know how to make the experience once-in-a-lifetime. My top two wine experiences to date have been lunches at Cheval Blanc and Haut Brion. The attention to detail in the menu and the wines chosen were second to none." Finding perfect wines around the world takes great skill, but that doesn't mean it can't also feel like an exquisite adventure.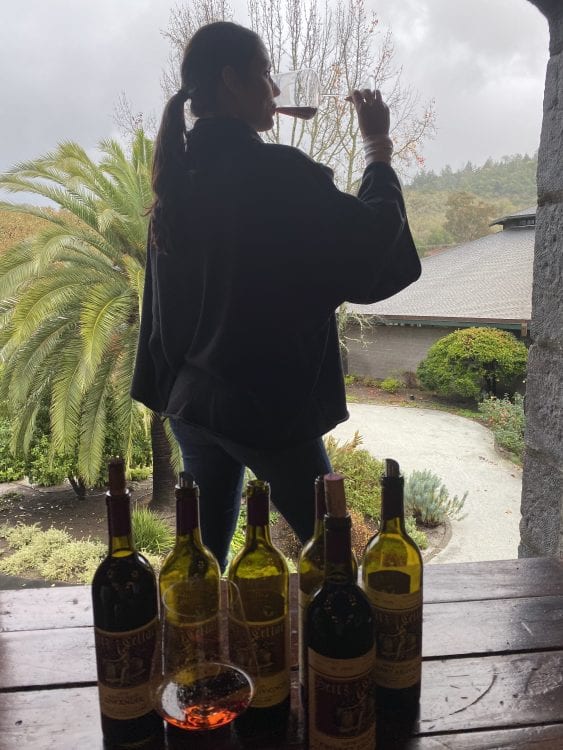 Precious Cargo
Traditionally, the older and rarer the wine, the more expensive those bottles become as well. Gems to be protected. That's where the functionality of a perfect wine cellar must also match its allure. "The ideal temperature to store most wine is between 54 and 62 degrees. With whites you can go a bit colder – perhaps 46 degrees – but as long as there aren't too many fluctuations in temperature, anything in the range of 50-64 is fine. You also want to keep the relative humidity between 50 and 70 percent, ideally constant at 60%. Anything lower than 50% and you have the possibility that the cork will dry out resulting in loss of liquid and anything above 75% will likely cause mold and degradation of the labels and glue."
For her inspiration, Summer often looks to the Old World, "If you look to the caves of Bordeaux. They're cold, they're damp, and they're dark. And you want to keep your bottles out of UV light, so you don't prematurely age the wine."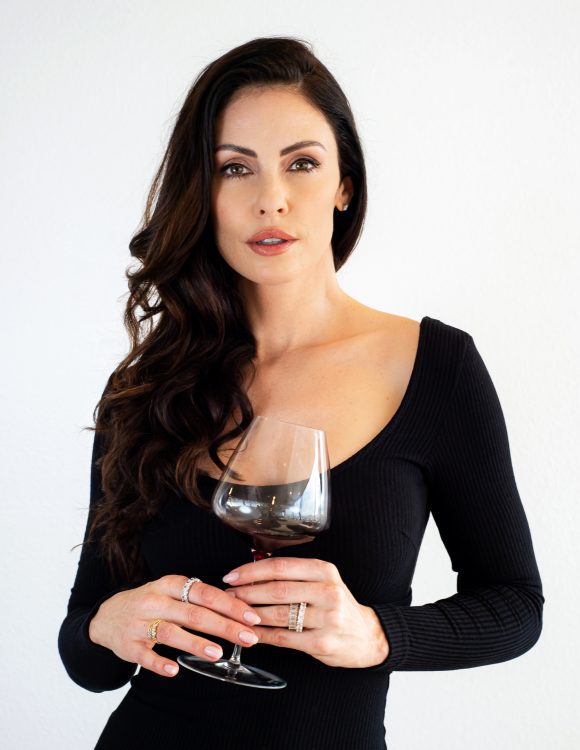 A diligent consistency to optimal temperature and humidity is key, especially as the bottles grow older… and larger too, "Storing a bottle on its side is ideal, as you have to make sure the wine has contact with the cork to keep it damp and swollen in the bottleneck. That means large formats are a bit harder to store as they take up more room on their side.
Bigger bottles will also age a lot slower than a regular 750ml. A magnum is going to age twice as slow, then as you go up in liter sizes, they will age much slower than the size below it." Summer has experience buying bottles up to even an 18 liter for a client, but she recommends only buying larger than a 3 liter if you plan to entertain large parties or events as they are not easy to pour from and need significant space to store.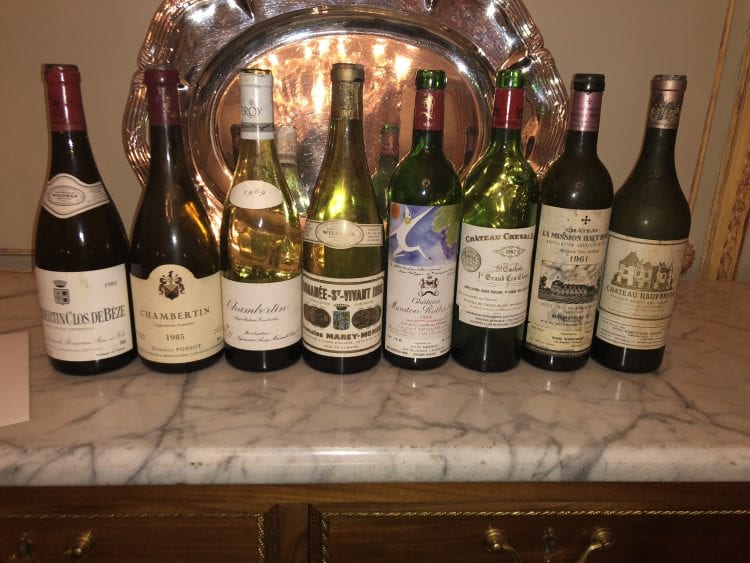 For All You Young Wine Fridges Out There
Now one or two of you reading this may not happen to have a wine cellar of your own. The average wine fridge could limber up for days and still won't be able to handle a magnum of Bordeaux. Your budget might not be ready and, most importantly, your taste buds may be shy too.
Summer has friends like you who just need to be seduced by prestige and older vintage wines, and she's working on one of them right now, "She really likes overripe and jammy young reds. I wanted to show her how amazing a wine can be with 25+ years in the bottle. So, I introduced her to some older wines, some 1984 Napa Cabs and 1990 Ridge Zinfandels that introduced her pallet to the beauty that comes with drinking wines with age."
The Old World is her playground – but Summer knows a good year of New World wines when she tastes one. Her pick of the millennium so far are 2011 Napa reds, "It was a really rainy year. People thought it tasted flat at the time and were pulling them off of their tasting menus. I just started buying them, knowing they would age like a Bordeaux. Now people are finding out how incredible those wines are if you picked your fruit before the rains." Two that she keeps in her personal stock are Quintessa and Frank Family's Winston Hill.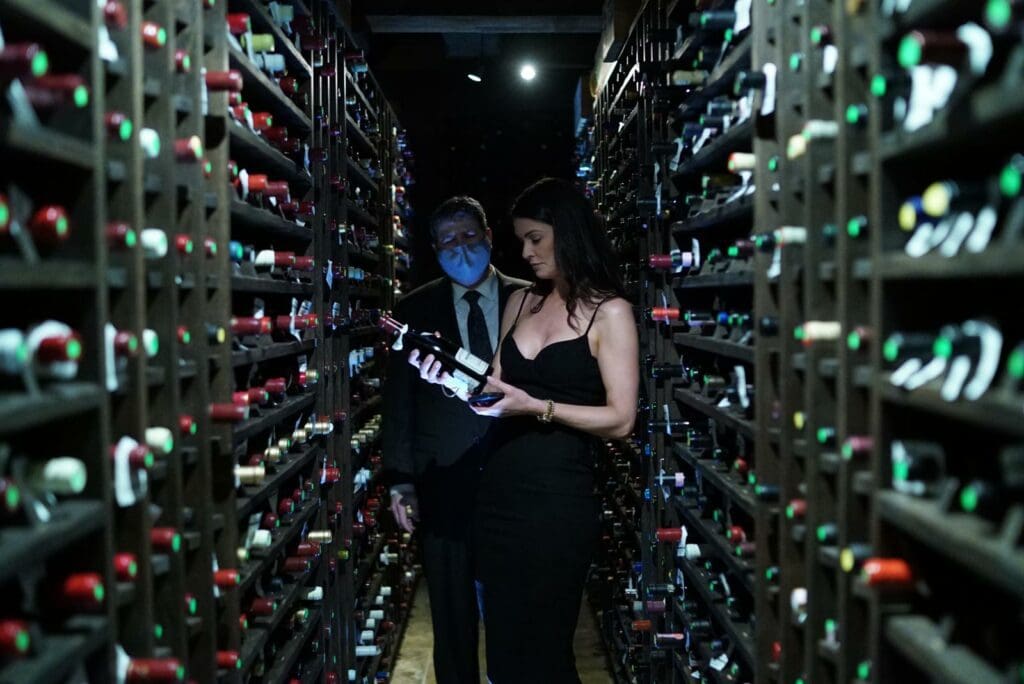 Making New Friends… While Keeping the Old
Altice likes age on her wines but, the older the wine, the more carefully it must be kept – and the more carefully Summer must inspect bottles to ensure that they've been stored properly. "You don't want a cork to shrink up and let air into the bottle too prematurely, which will oxidize and age the wine too quickly. Over time, as you look at an older wine, you'll notice the fill level goes down. So, if I'm looking at a 1980 Lafite, I check the foil over the cork. Is there mold? Is it leaking? Is the fill level still at the neck, or low in the shoulder? That would mean a lot of wine has evaporated, which means air has gotten in the bottle. I also look at the label to make sure there's no mold or condensation damage." For an expert like Altice, it's not just the age of the wine – it's the way that bottle has been cherished and looked after since it was released.
Another fascinating clue that tells the aging of each bottle is its color, "The older a red wine gets the lighter it gets and the older a white wine gets the darker it gets. So, if you have an older aged white Burgundy, it might be almost yellow or orangish as opposed to a 1970 Bordeaux, which is going to be a lighter brick color. Those oxidated changes are so important as they mature into the wine. That's why, if you taste a Bordeaux 2016 now, it's so tannic and big, like it's ripping all of the saliva out of your mouth. That same bottle in 20 years is going to be so much softer. So much easier to drink. It's going to have a different mouthfeel as it ages and develops in the bottle." Taste is not the only sense that Summer is appealing to these days, however. Lately, she's appealing to another sense as well…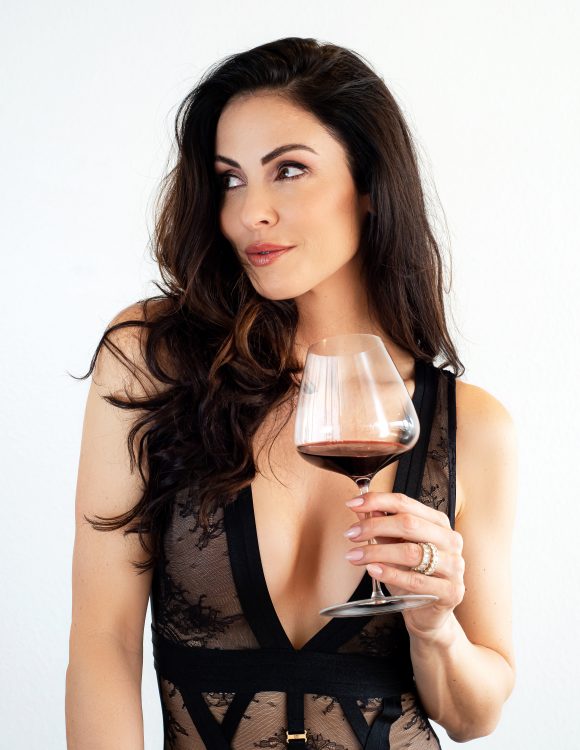 The New Sound in Wine
Always broadening her horizons and finding new ways to entertain, Summer's latest enterprise lets her hair down with a comedic foray just for the ears. Her new podcast, "Women Wine & Weed," is a (ahem) joint venture with her good friend, actress, and cannabis lover Alyshia Ochse. Together the two keep the wine pouring to ensure that no topic is taboo.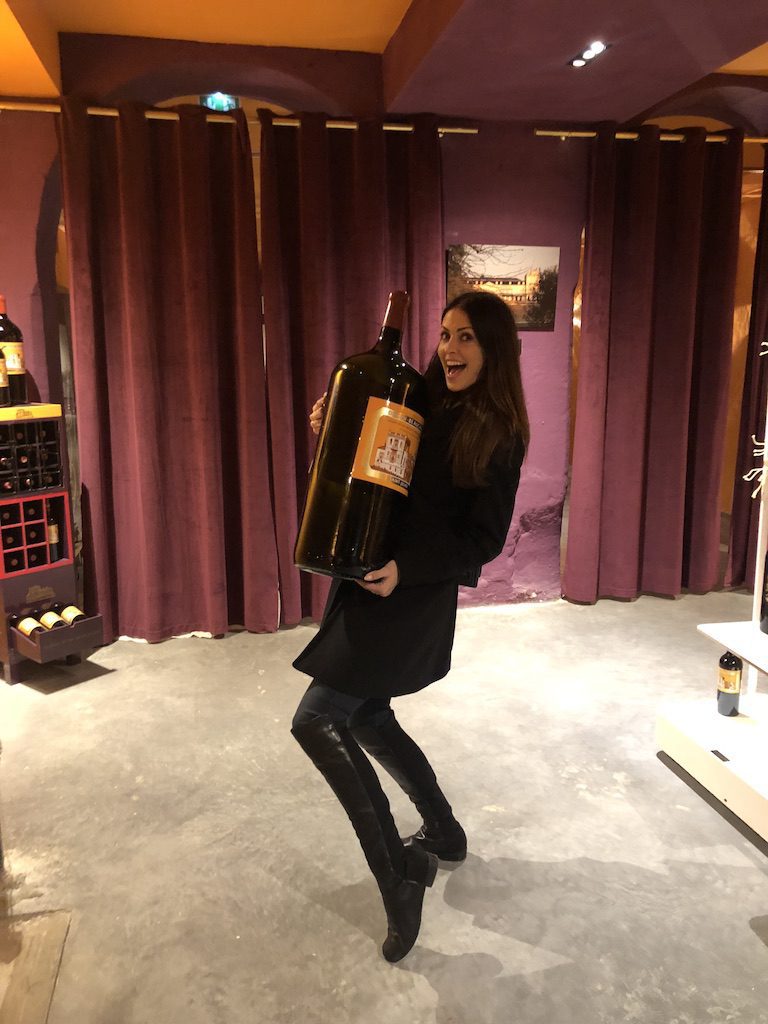 Wine is only one of Altice's passions, and each uninhibited episode is as hilarious as it is candid. With guests ranging from social media influencers to former Miss USAs and Sommelier/Wine Educator Cristie Norman, the style is flirty and relaxed and always anything-goes. When asked about how weed and wine mix, she admits, "They're good compliments… but it's important not to overindulge at the same time." Her bold new podcast is the newest way to learn from Summer's experiences on indulging yourself just right.
From top-tier cellars to whispered tales in our earbuds, Summer Altice continues to entice us all up to a new level of wine lifestyle. As accomplished as she is invigorating, Altice knows just how to keep every party popping with prestige labels… and Monarch will always be looking to her cellar wisdom to bring a perfect flavor to every wine collection.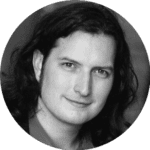 For Kevin, being a writer has always required a great deal of wine. He never dreamed he'd be able to combine his love for the two. His screenwriting includes works for Paramount, MTV, Warner Brothers, 20th Century Fox, Bad Robot, and his role as Executive Story Editor on "Blood & Treasure," an action adventure show on CBS and Amazon. Before that, his thirst for sketch comedy led to pieces for The Onion and National Lampoon – as well as the stages of UCB, HBO Workspace, Comedy Central Stage and festivals in San Francisco, NYC, Vancouver and beyond. He's a write-at-home dad always ready for a winery road trip… especially a dog-friendly one.