Gone are the days of the old school, pretentious voices in wine. These people set the tone for wine for decades. If you have ever felt anxiety while shopping the endless shelves of wine in a store, or ever got a pit in your stomach when the server handed you the heavy wine list, it's NOT because of these people. We are now in a different time. Wine professionals realize the importance of keeping wine approachable and unpretentious and see the value in meeting people where they are in their wine journey. Voices in wine are now more diverse than ever and seek to represent and speak to a wider audience.
Here is our list of 10 diverse voices in wine to follow. Each of these individuals brings a valuable, interesting, and fresh perspective to the world of wine. They are winemakers, sommeliers, journalists, educators, and activists. For ALL the wine content you could possibly want, we suggest a follow!
Julia Coney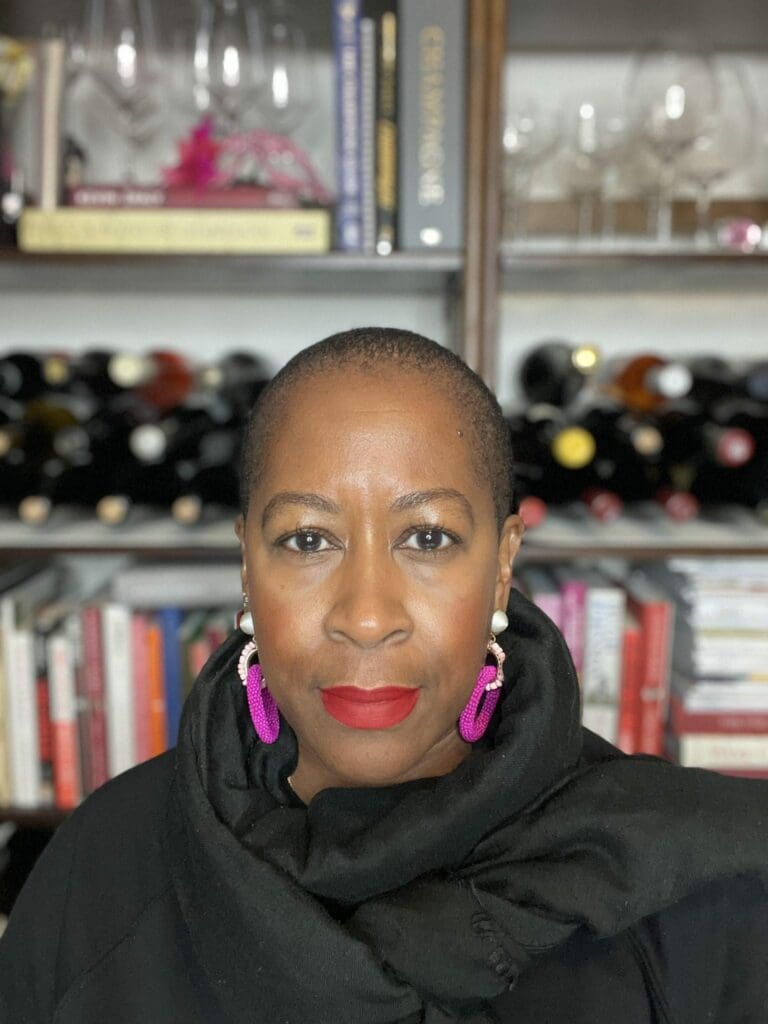 Julia is a wine writer, educator, speaker, and a resounding voice in the wine industry. She is the recipient of Wine Enthusiast's 2020 Social Visionary Award for her work in advocating diversity, equity, and inclusion in the industry. Amid the BLM movement, Julia formed Black Wine Professionals, a resource for employers and gatekeepers to connect with multi-faceted, diverse professionals. Julia believes the work of diversity and inclusion is about more than broadening your ceiling. "It is about shattering the ceilings and shattering the boxes that Black people, POCs, and BIPOC people have been put in." She is willing to have uncomfortable conversations and toast to lasting change with a delicious glass of Champagne. @juliaconey
Sarita Cheaves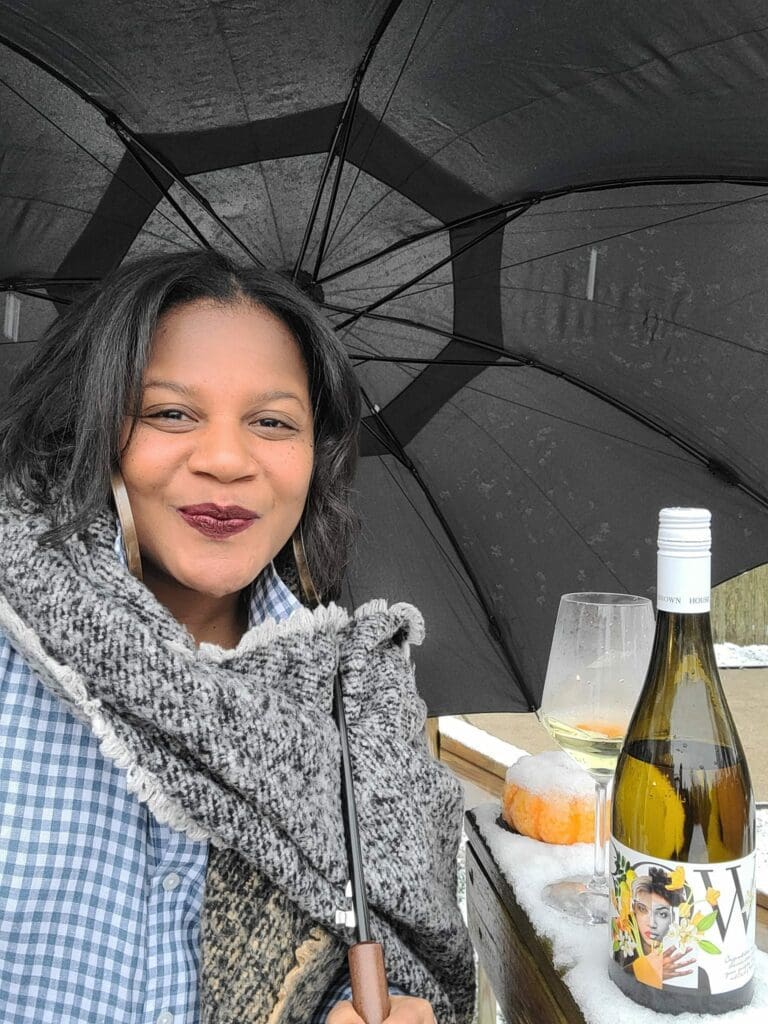 Sarita is a wine journalist and co-host of the podcast The Swirl Suite. She was inspired to start the show in 2015 before there were any podcasts hosted by Black women in the genre. Sarita is a non-traditionalist and rarely follows the rules offered by formal wine training. She jumped into wine head first and made it adapt to her life rather than the other way around. She offers a fresh voice to the wine industry because, as she puts it, she had "to take off the meat and spit out the bones". Speaking of meat and bones, follow her on Instagram for creative recipes and wine recommendations paired to perfection. @vinemeup
Chasity Cooper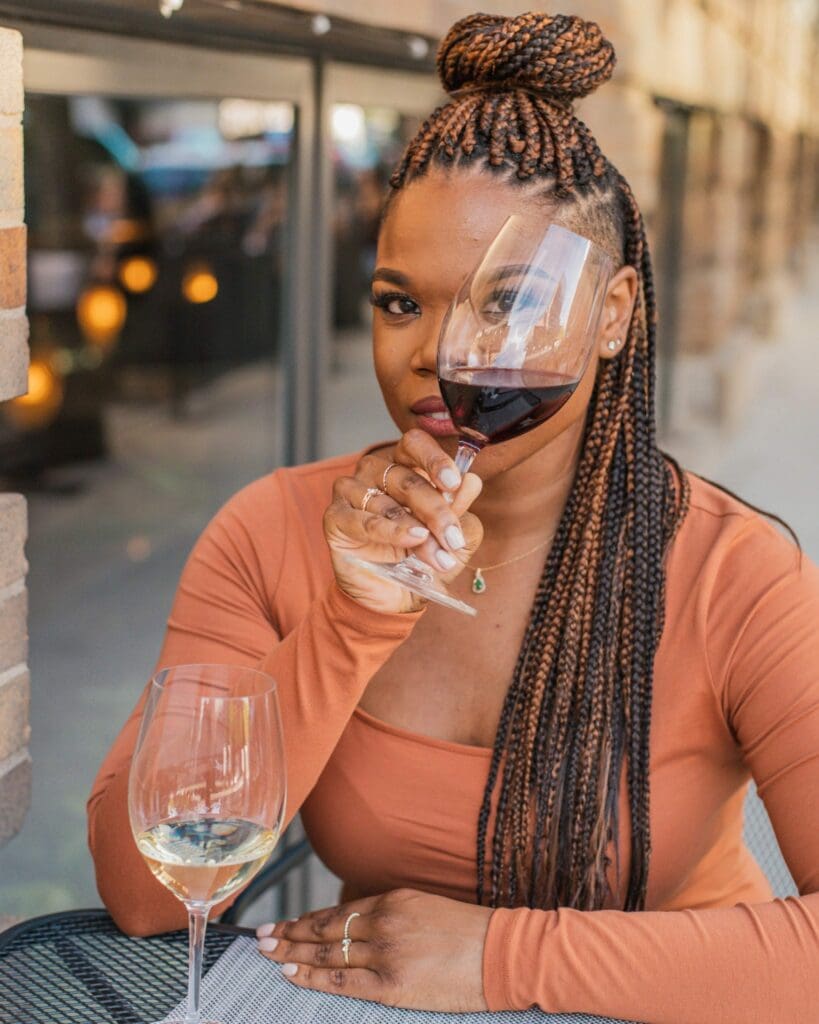 Chasity is a Chicago-based wine journalist that makes it a point to amplify stories across the wine industry, whether they manage a vineyard, or curate a subscription box of wines that is sent to consumers nationwide. Chastity says, "These stories are part of the vibrancy, innovation, and color that makes our industry great". Her work isn't just for the wine-lover, it's for "People who work hard, are dedicated to their craft and want to make their communities more joyful." Chasity hosts a weekly IGTV series, Thirsty Thursday, where she shares wine recommendations and round-ups of the latest wine trends that she's loving. @chasityscooper
Tahiirah Habibi
Tahiirah is a sommelier and founder of The Roots Fund, a non-profit with the mission of empowering BIPOC in the wine industry through financial support and mentorship. Tahiirah's passion for equity is undeniable and shines through in The Hue Society, a community and safe cultural space for the Black community to share their experiences in wine. When asked why it is important for her to bring your authentic self to the wine space, Habibi responded that "Our authenticity is joy, joy is a form of resistance. Showing who you are helping to dismantle a system that says you must conform to a 'superior' standard to be accepted". @sippingsocialite
Carlton McCoy, MS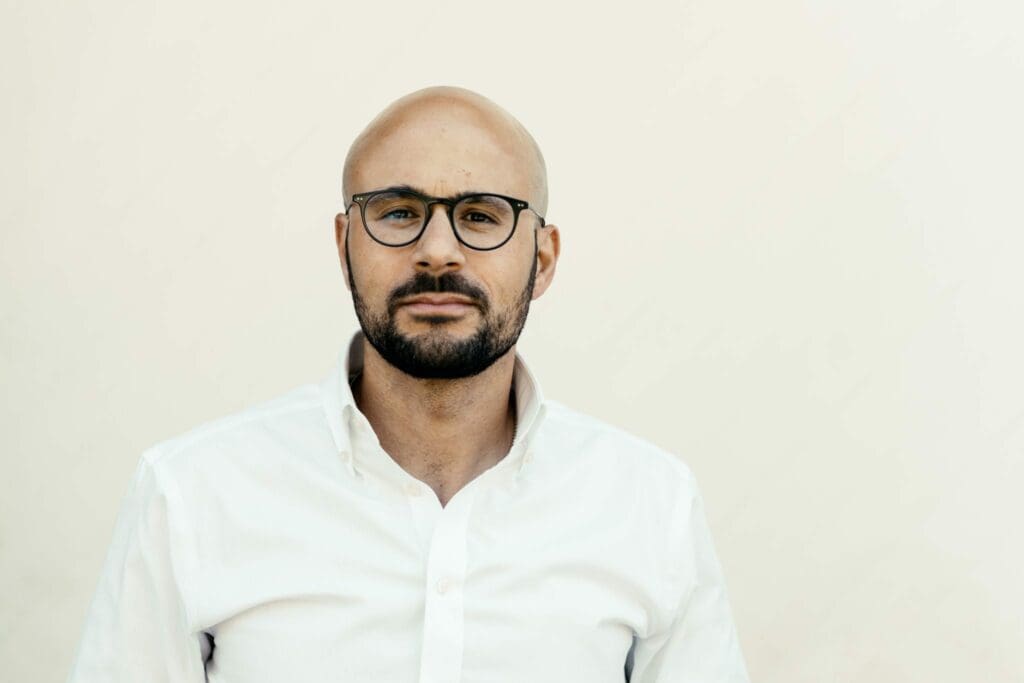 Carlton is a force to be reckoned with. He is the second African American and the youngest person to earn the prestigious title of Master Sommelier. After spending years working at Michelin-starred restaurants, Carlton now serves as President and CEO of Heitz Cellar in Napa. "Wine has added such richness to my life," says Carlton, "and it's important to me that everyone who desires to have that same relationship with it has the opportunity." To make his dream a reality, Carlton serves on the board of The Roots Fund, an organization committed to advancing BIPOC in the wine industry. @carltonmccoy
Mireia Taribó & Tara Gomez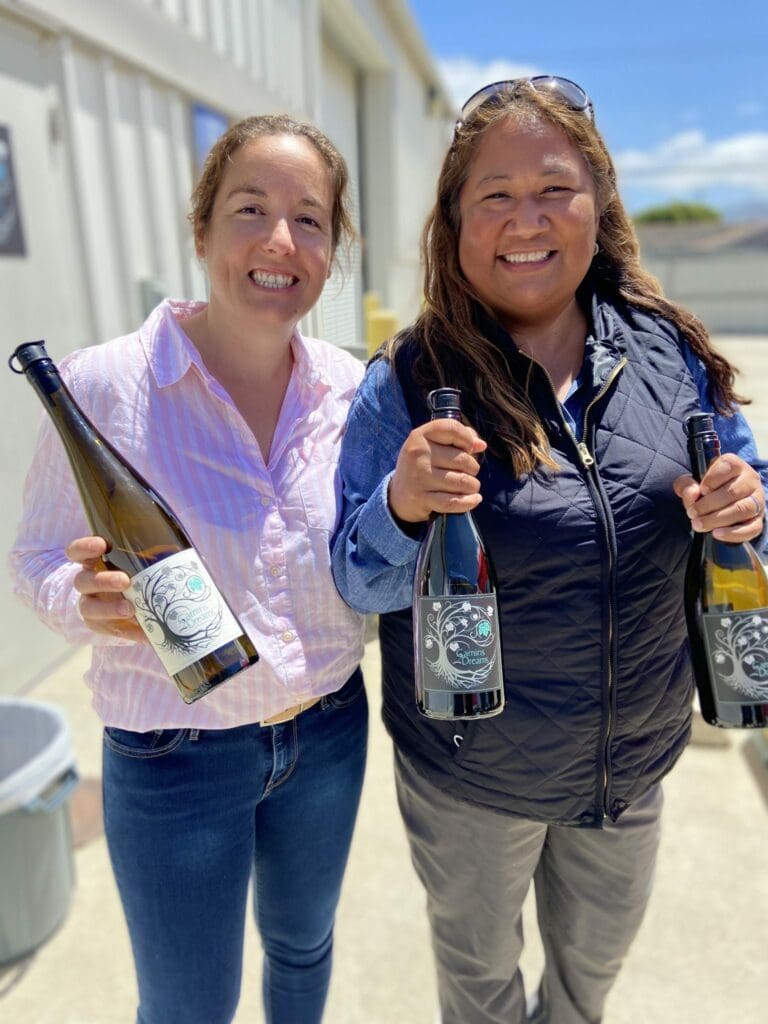 Wife duo Mireia and Tara own the Camins 2 Dreams winery in Lompoc, Santa Barbara. "Camins" means path in Spanish, and this is the path to their dreams. With only 450 cases made a year, each bottle is quite special. I asked Tara what does she, as an Indigenous woman, bring to the table as a winemaker? "As an Indigenous woman, I feel I have a strong connection to the land. I love nature, and I connect to it. I let the vines speak to me as I continue to learn more about them. Along those same lines, I also feel the balance is very important. In our culture, it's about finding the balance between ourselves and our surroundings and living in harmony." @camins2dreams
Philippe André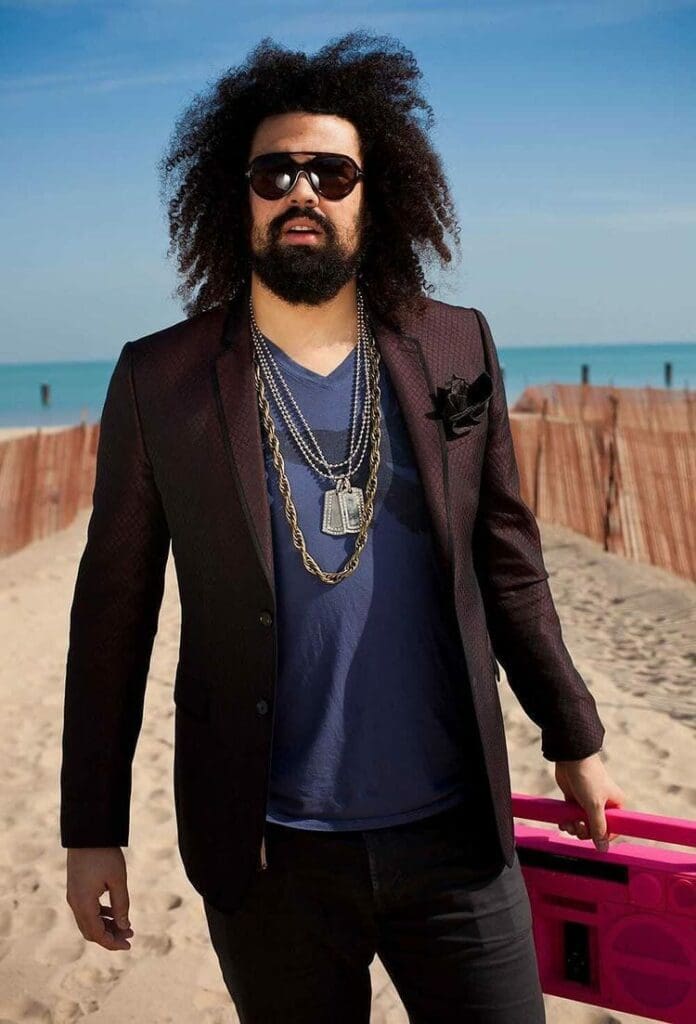 Philippe is a sommelier, restauranteur, and the current US Ambassador for the Charles Heidsieck Champagne house. He is also the Senior Business Development Manager for FOLIO Fine Wine Partners. His style is passionate, energetic, and colorful. You will NEVER be bored watching one of his IG Live sessions! According to Philippe "Wine has to be fun, period. I've been the 'different' guy since day one in my career in wine. I'm now at an amazing point in my career where I'm not only comfortable with being me, I'm proud of it." @niquesomm
Elaine Chukan Brown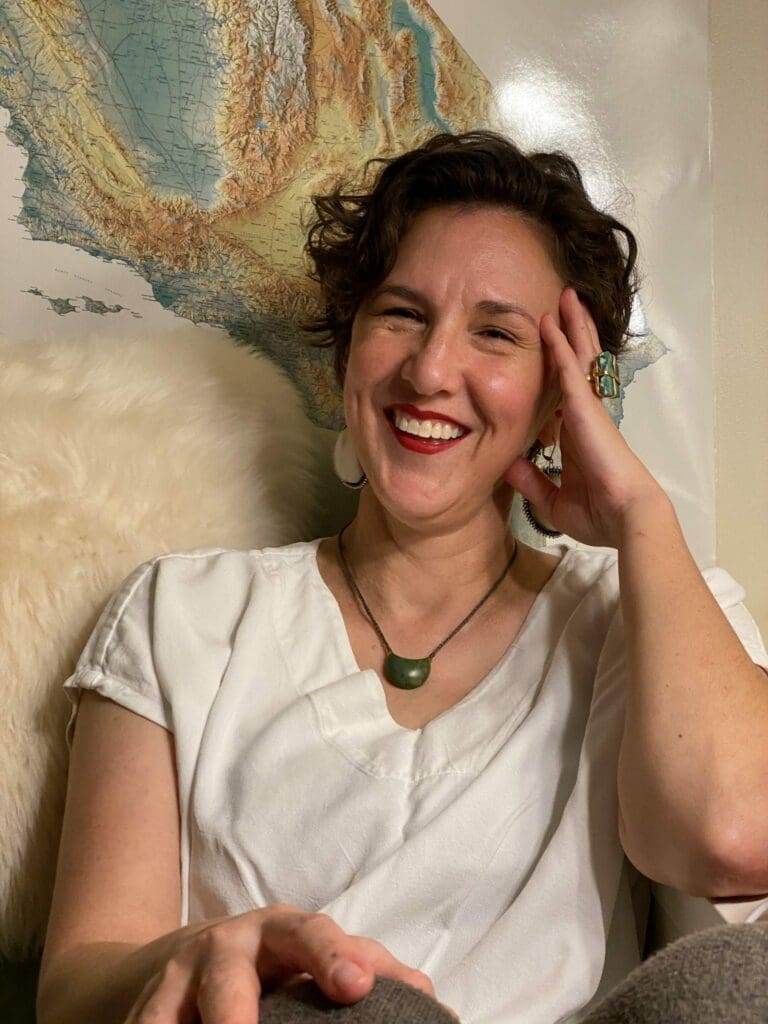 Elaine is a celebrated guest speaker, wine communicator, and writer and has led many seminars and virtual meetings on various DEI topics in the wine industry. Her voice is perhaps one of the loudest and most respected in the industry. She says that to support diversity in the industry "Consumers can follow more diverse voices in wine online, and can also support more diverse businesses. Encouraging and supporting diversity in the wine industry is about fostering respect across differing perspectives, and ensuring we all have a livable income. It's about building community." She is one of the founders of the Diversity in Wine Leadership Forum and an Instagram follow allows you to see the breadth of her work, as well as some amazing bottle recommendations. @hawk_wakawaka
Shakera Jones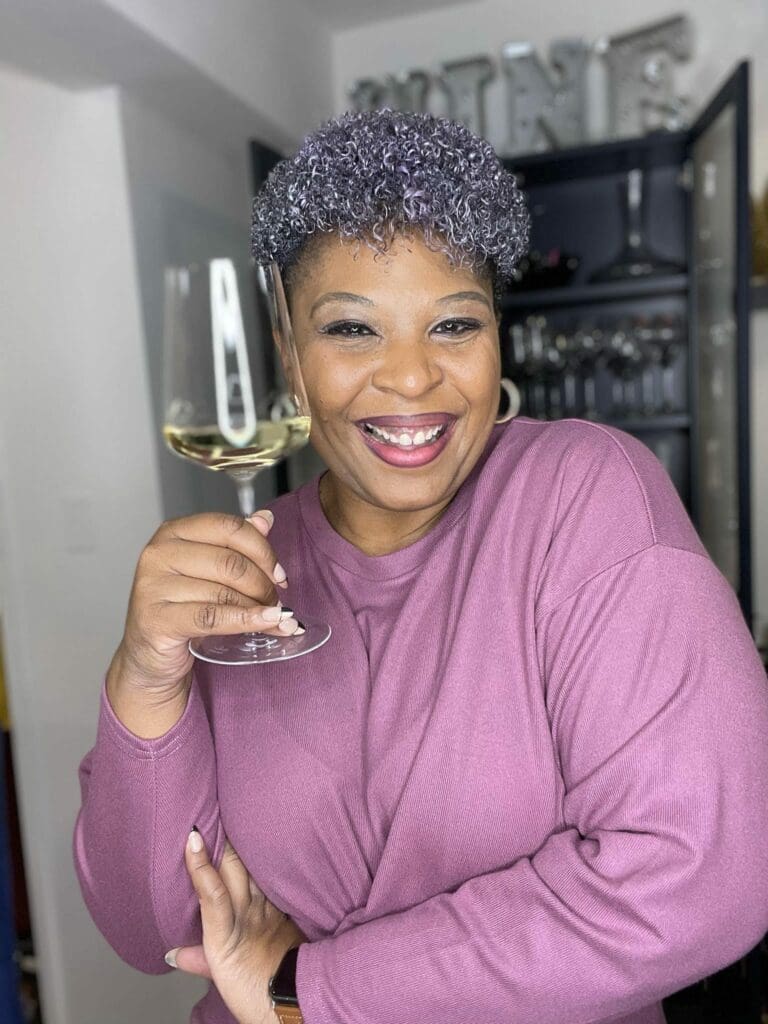 Shakera is a writer, podcast host, and all-around communicator of wine. She is from Belize originally, and while wine is the main character in all that she does, food plays a strong supporting role. Her Instagram account is full of drool-worthy bottles and plates! According to Shakera, "Wine is most approachable to people when you make it relatable to something they already know. Wine can be complicated and extremely daunting, but it doesn't have to be! Wine is about the experience and the journey. There is a wine for every occasion and as she always says… A Glass for Every Palate." @blackgirlsdinetoo
Jermaine Stone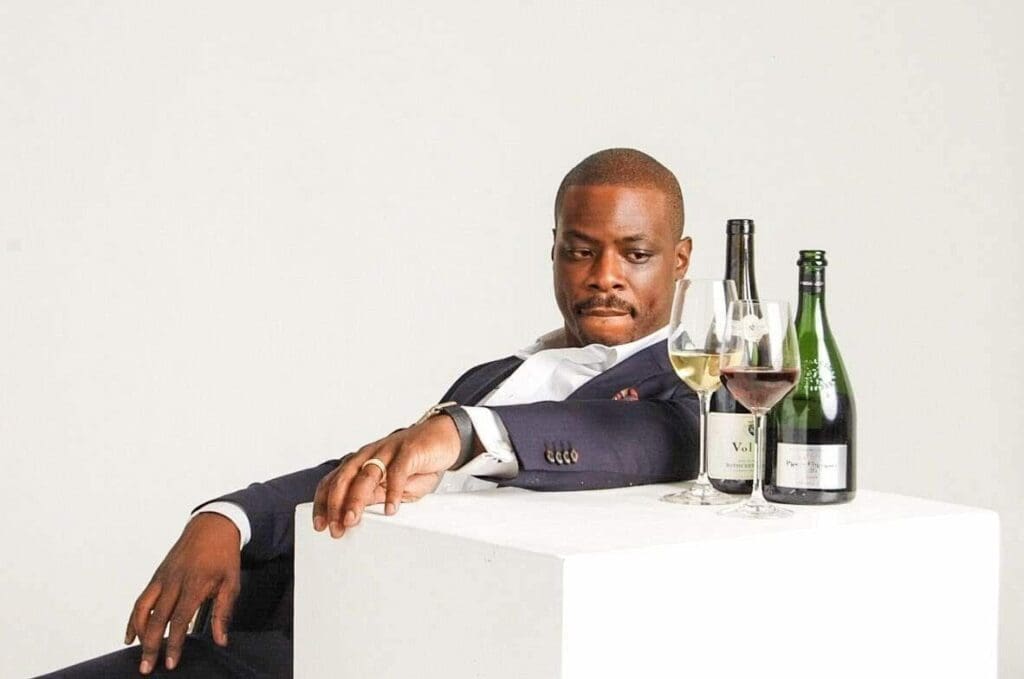 Jermaine is a music connoisseur, tastemaker, and host of the Wine & Hip-Hop Show. According to Jermaine "I've dedicated our company focus to wine and hip-hop because they both bring together people from all walks of life. I grew up in the Bronx, submerged in hip hop culture then later developed a love of wine and realized the similarities. Relatability was a big one for me. I founded Cru Luv, a creative agency which blends the two arts in organic and relatable ways." His favorite wine and hip-hop pairing is, "Love The Dough" By The Notorious BIG featuring Jay Z, with a bottle of 1997 Puligny Montrachet Leflaive. "They both share the same vintage, exude luxury and class, and are produced by one of the best." @realwolfofwine
These voices represent the changing tide in the wine industry, one that is more diverse and more inclusive than ever. Whether you are a seasoned wine professional, a wine hobbyist, or just a drinker of wine, we can all benefit from looking at the world of wine with a fresh perspective. Through the lens of these dynamic voices is a great place to start.