For me, it was maybe three years ago when I first noticed the convergence of the natural wine trend with the uber Instagram-able, bright, often cartoony, modern wine labels.
Browsing instagram one could clearly see when a local wine agency's allocation or PO of a seemingly newly famous natural wine producer's products had arrived as these labels which I had never seen before suddenly took majority ownership of posts and stories in my feed.
So bright, so fun, so attractive, could this really be wine?
Could these wines really be sooo good as to deserve all the hype and complimentary marketing they were receiving?
Now, a few years later it seems this modern, more eye-catching style of label isn't just found on natural, organic, or biodynamic wines, but is a mainstay in many categories of wines. These days with many restaurants in many metropolitan markets turned at least partially into bottle shops, we have seen a market shift where the average consumer shopping their local bottle shop or restaurant has become somewhat more of a window shopper for wine rather than seeking out a grape or region on a list.
Sure, wine retail is far from being a new thing, however, the more precisely curated restaurant turn bottle shop reincarnations 'aka pivots' have created an exciting new retail subsection for the more serious and intrigued consumer.
One with very meticulously curated listings based on ethos, theme, palette, and credible knowledge and experience. I'm confident that each of the bottle shop operators that we'll hear from below have some sort of personal attachment to each of the wines they have listed and also have intimate knowledge about each wine and producer.
I doubt the same is even remotely true at any large-scale alcohol retailer or government monopoly outlet. Has this consumer shift from wine list reader to wine window shopper impacted the approach of wineries, import agencies, and restaurant/bottle shop operators?
I truly believe it has.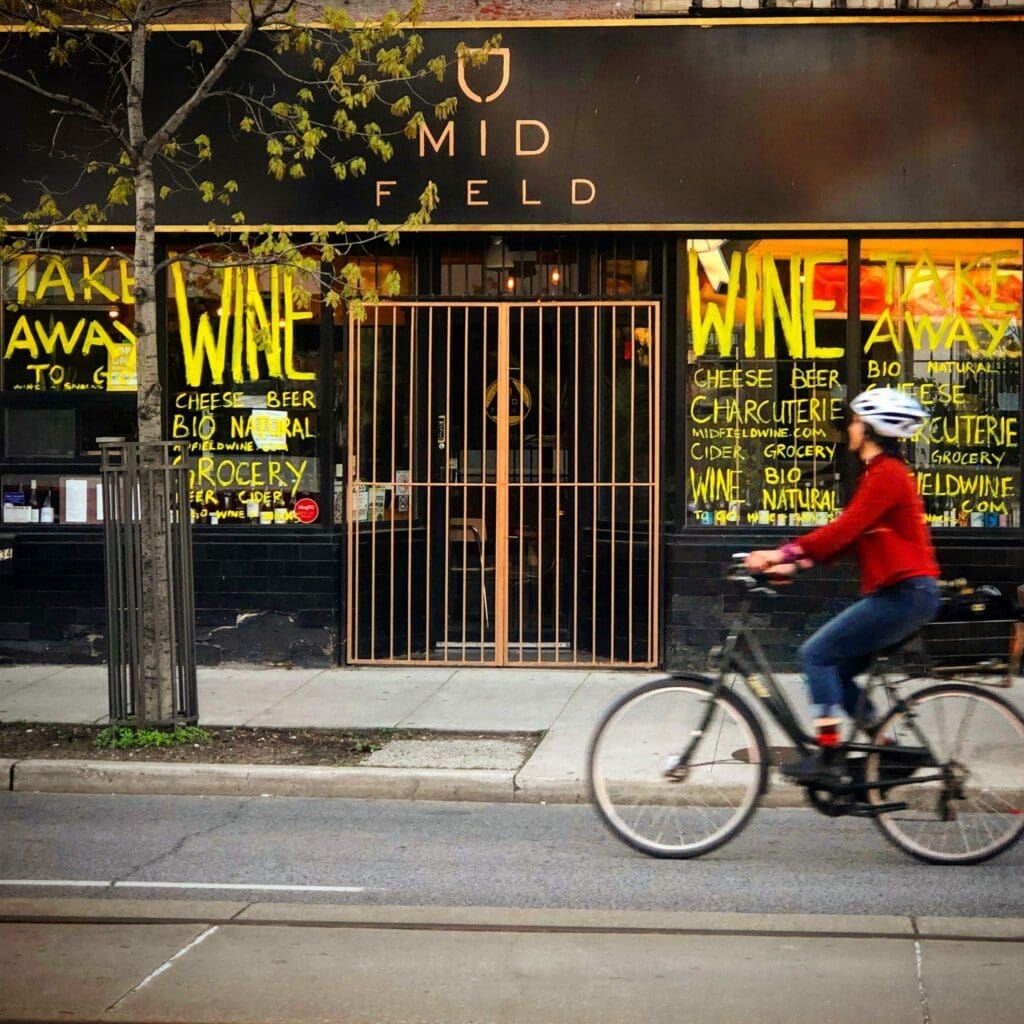 Shopping Visually, A More Satisfying Affair
With many Sommeliers and wine buyers having shifted from curating dining wine lists presented as lists on paper, to curating retail bottle shops with the bottles visible, available to be picked up and examined, the approach to buying and selling has no doubt shifted.
Keegan Fergusson, General Manager and Wine Director at Paradise Theatre / Osteria Rialto & Bar Biltmore says "Just like relationships with humans, physical attraction is a huge component of the inception of a relationship. The label of a wine at first glance tells a temporary story of the wine itself, whether it is inviting, rugged, or attractively satisfying."
To the same point, Annette Bruley, Manager & Sommelier at Midfield Wine Bar tells us "labels were a significant factor when we shifted into our bottle shop format.
We try to create a full shopping experience that is approachable, knowledgeable as well as a visually stimulating affair. You can't stop human nature from making decisions based on a visceral reaction, it's a very real thing that I think people get excited about when they find something that resonates with them. So sure, if you put two similar wines next to each other, a traditional label next to a modern graphic label, they're most likely going to choose the latter."
To some extent, I liken it to choosing a movie on Netflix or from Blockbuster video back in the day. The label or cover is the first thing to attract you to learn more or completely turn you off. Thus if you know your market or more so are building a list based on a determined theme and/or ethos, I suspect the label and aesthetic are more important to your bottom line than ever in the age of the bottle shop boom.
To look at things from another perspective, I asked some fantastic Sommeliers and bottle shop curators whether or not they have ever purchased wine based on an attractive label for their own consumption.
Luke, Owner of Good Cheese Wine Bar says "Oh sure, usually not exclusively, but I'm not ashamed to admit I have. I've bought records for their covers, books for their jackets, and wine for their labels, sometimes it works out and sometimes it doesn't but sometimes you just want to try a new thing and roll the dice." Keegan says "of course – I look at something like Frank Cornillessen's MAGMA and say, 'damn, what is that, I need that' – not even knowing it is one of the most ethereal natural wines on the planet. Obscurity draws intrigue naturally and in the wine business if you're not willing to accept the obscure, you're in the wrong industry."
Drew Innes, wine director for Stock T.C. a premium grocer, bottle shop and soon-to-be restaurant has another perspective "Graphic design is usually the last thing I look at after I've read the label. That said, it can still make the difference between two wines of identical origin, quality, and price. I will likely choose the wine with the more attractive label. Additionally, I don't usually take pictures of bottles I've consumed so something has to be memorable and an attractive label can do that sometimes".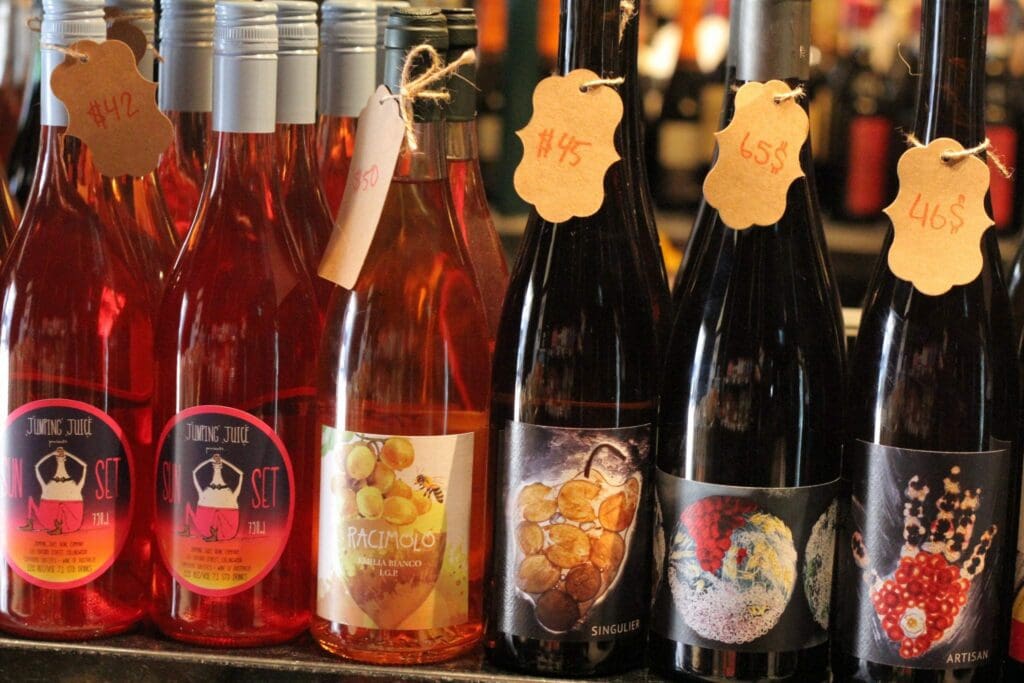 Changing with the times, to adapt or …
Does this market shift or growing alternative retail sector have room for everybody?
Should producers consider producing a secondary label for the bottle shop market or alternatively consider changing their label altogether?
Keegan says "no. Classics are classics for a reason – at the end of the day – the history of the wine is far more important to the producer and winegrowers than it is to many others in the world – so why comply and compromise?"
While Luke says "Absolutely. I don't think everything should go super contemporary, not every winery needs punk rock labels, or hand-drawn bouquets–but I think winemakers need to consider how they want the world to see them. These days we get turned on to new things through visual social media platforms and if you want to stand out a nice label helps. It's not the most important thing, but it is often the first thing."
Annette says "I think it's a personal choice for each producer how they want to represent their product. Responding and reacting to a market in order to increase your sales is business 101. We currently have a demographic who were previously not wine drinkers and are becoming stoked about the kind of wines we focus on at Midfield.
It just so happens many of the producers we carry have broken away from the traditional labeling you see from classic regions, obviously choosing to represent their product as they deem appropriate. It strikes a chord with this demographic and influences their choices." Drew looks at this from a more cultural angle "I would say yes, especially with respect to language. I offer wines from most of Europe and many of the emerging markets are still somewhat unclear on the importance of labels in this market.
If a wine label appears in a language that doesn't use Roman characters (i.e. Greek wine), it's next to impossible for most people first to read it, and second to pronounce it. If they can't pronounce it, they're not going to remember it. If they can't remember it, they're not likely to buy it.
Even if they loved the wine, and happen to remember it, they might be embarrassed to mispronounce its name if they ask and as such will probably not buy". It is clear that the visual aesthetic of a bottle of wine is now more important than ever and it is great to see a new generation of wine consumers getting excited about wine.
If fun modernized labels are helping to attract new consumers to get into wine without being intimidated by it, then that's a big win in my opinion.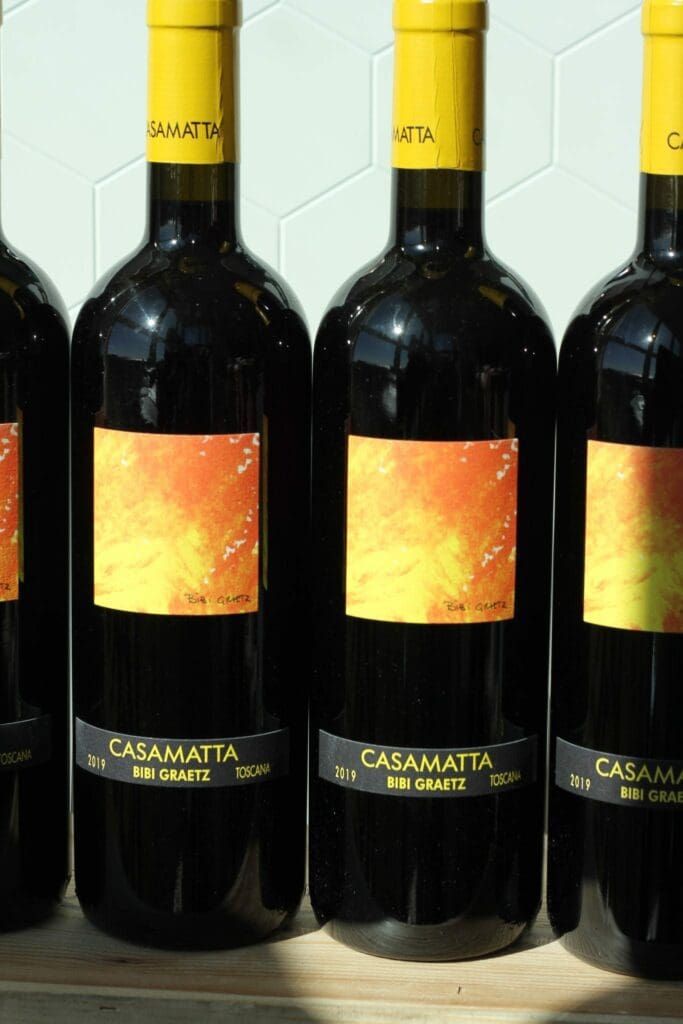 We found that the average response when asking bottle shop operators to estimate the percentage of customers who purchased primarily based on label was 50%.
Something to ponder I think. From wineries to importers to Sommeliers wine labels have become a larger part of the conversation as we see and welcome a new generation of consumers and adapt our approach to quality wine sales.
I for one am intrigued and look forward to seeing where things go from here.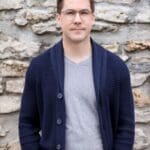 Jeff Osborne is a wine and spirits business professional with a strong hospitality background which has seen him in roles across four countries and both coasts of Canada. Jeff is currently working with the wine and craft spirits team at Breakthru Beverage Canada, is the founder of JPO endeavour, a premium beverage services and promotion agency and can occasionally be found working on the floor as a Sommelier at Relais and Chateau property; Langdon Hall Country House Hotel and Spa. Jeff is a certified Sommelier, WSET certified with distinction and a certified specialist of wine.