Just a first blush of conversation with Certified Sommelier Casleah Herwaldt lets you know you're being warmly invited into a glimpse of a life lived boldly and deliciously. On track to soon achieve her Level 4 certification in the Wine and Spirit Education Trust (WSET), Casleah's wine journey is one that has never slowed down. What's more, it has evolved – transforming far beyond her early instincts into a career that is expanding the wine world digitally, in person, and in your glass if you're lucky.
When Monarch first featured Casleah, she was still WSET Level 2. At that time, Sommeliers were just starting to realize that "virtual wine tastings" – then in their infancy – were about to become a much-needed oasis for wine lovers on both sides of the screen. Many saw the wine world on pause and thought that meant their trajectory was on pause too. Not Casleah.
While still innovating with her clients remotely, she also catapulted her place in the industry "realtime" – for she now curates her own wine label.
"It's so surreal to see my wine on store shelves and listed on a restaurant list." This is the story of an enthusiast becoming an expert… and then a creator herself. A dynamic woman sharing her name with bottles that embody both her winning drive and vivacious spirit.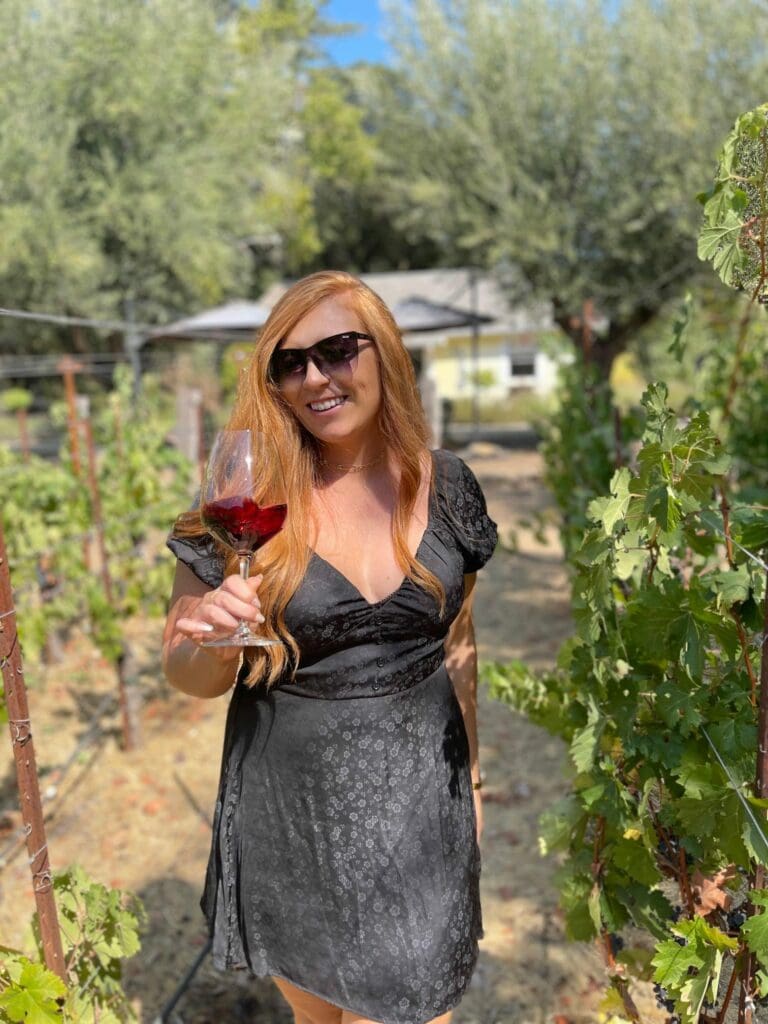 It's All in a Name
The basis of the unique name of Herwaldt's wine label is no mystery – Casleah is her name, after all. The origin of how that became her name, however, is more dreamlike… because a dream is hence it came. Before she was even born, her father woke up in the middle of the night, recalling a dream to her mother, "I was calling in our daughter to dinner. She had red, curly hair. Her name was Casleah." Years later, he'd still speak of the odd sense of déjà vu he'd feel, calling her in by that name… just as he had during a peaceful slumber before they had even met.
Casleah has been chasing her dreams ever since. She was fourteen when she applied for her first job – already showcasing an urge to establish her effervescent place in the world, "I love working and all the people I get to meet, learning new things, putting myself out there. I probably had ten different jobs in high school. That's been my theme of life – never say no and take every opportunity."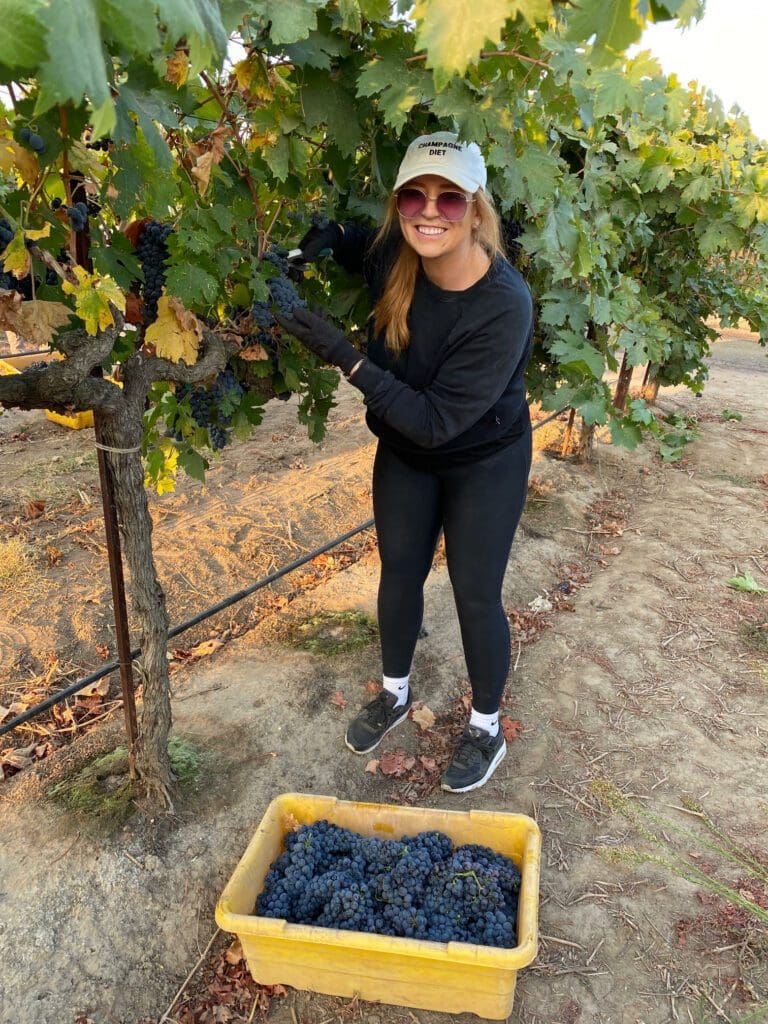 Grabbing Life by the Stem
Those opportunities ranged from Floor Somm to Brand Ambassador for a New Zealand winery. Casleah is the kind of entrepreneur who leaps from the plane then figures out how to build a parachute after – and nothing has led to an unsuccessful crash course yet. In fact, her work with a Michelin Chef was born of a chance meeting on an airplane high above the clouds…
One flight, toasting prosecco with strangers, Casleah suddenly heard the woman chime in with, "I'm opening a new restaurant and looking for a Somm." Never one to let her next chapter pass her by, Casleah asserted herself and ended up booking the gig. She was off on her next adventure, though it wasn't always the perfect fit, "I learned a lot, ate great food… and dropped a lot of wine glasses. I love serving people. The hospitality and camaraderie of the intimate setting. But I definitely learned restaurants were not the way to continue my career." It was time for Casleah to move on to an endeavor she could put her name on.
A Wine of One's Own
Attending a Beverly Hills Italian Wine Fest during the early days of COVID, seeing so many wine enthusiasts sipping and swirling and spitting wine together made Casleah decide it was time to find a path that involved safely staying home. Her wide knowledge and natural effervescence made Casleah an inviting host for virtual tastings, but she wanted more.
Though Casleah is always a font of ideas herself, she credits her husband's wild ingenuity for lighting the spark, "Sean is the dreamer that comes up with the crazy ideas. We were up in Sonoma for wine exams, hanging out with Cesar Reyes, when it came up to start my own label." Reyes, winemaker at Prohibido, would turn into a mentor for Casleah as she learned the business side of wine – everything from the creative excitement of label design to the boring-but-vital endless form submissions to the tax and trade bureau (definitely not Casleah's favorite part).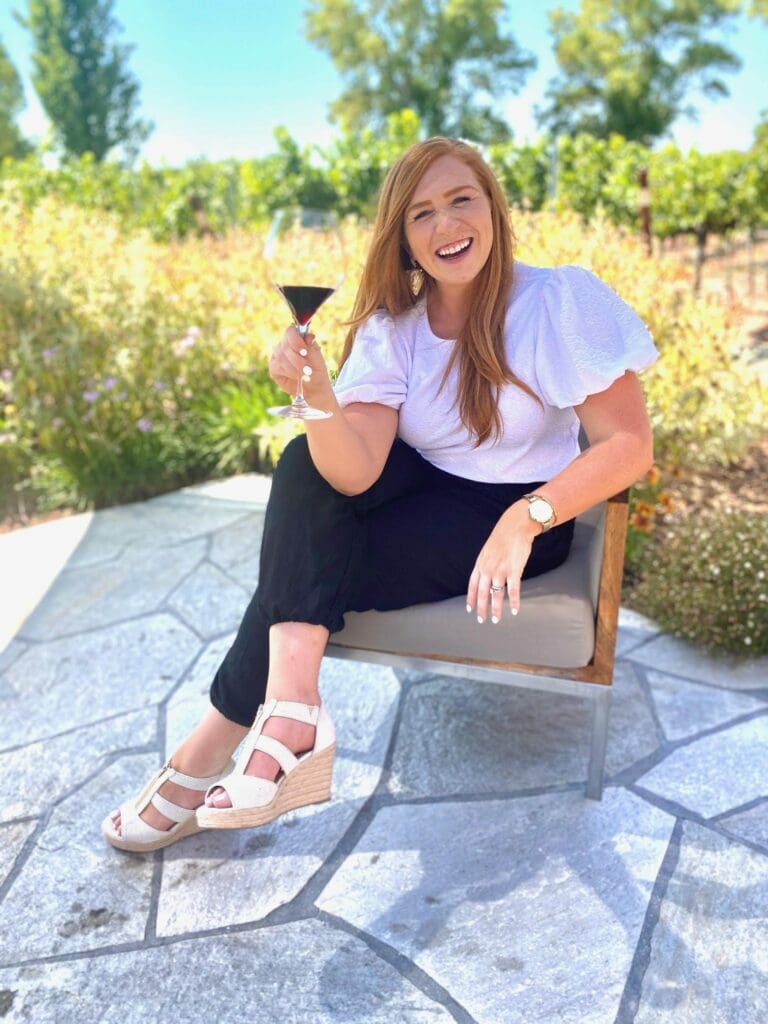 Reyes connected her with Petar Kirilov, founder and winemaker at Kukeri Wines. His custom crushes often harness unique and perfect flavors for individual styles, and they certainly did when Casleah tasted a rosé out of the stainless steel tank, "Oh my gosh, it was exactly what I love. The color, acidity, aroma, flavor, mouthfeel — everything about it was literally perfect. I was obsessed." Kirilov, a straightforward and serious type, was quick to make it happen to, "Do you want it or not?" It was time for Casleah to jump out of a plane without a parachute again, "Hell yeah!"
Ready, Willing, and Label
She was about to learn that creating your own label involves much more than just making the wine – but so much of the process was fabulously creative as well. When it came time to come up with a label, she knew just the graphic designer for the job – her friend Brook Courter that she met years earlier at Flourishing Church in Hermosa Beach, "I love sparkly things and gold is my favorite color so that's all over it."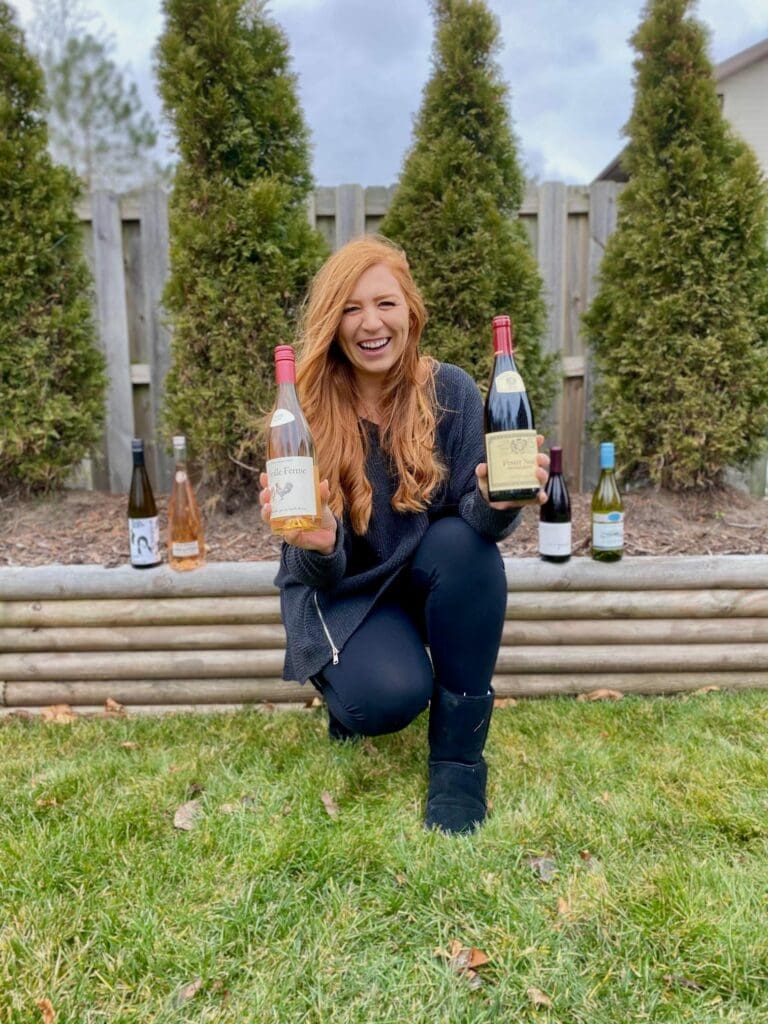 There's more to labeling than just design, however. You also have to get the labels actually onto the bottles – that led to Casleah's biggest snafu in her wine's first outing. Having missed the deadline for getting the labels placed on the bottles, she had to hand label each and every one of the bottles in her first shipment (a mistake she didn't repeat – making sure her second round made the bottling line in time).
DIY labeling, however, didn't slow down her sales a bit. Casleah's first batch sold out in the very first week…
… which meant it was on to the next one, "Your own wine label definitely isn't the thing to do if you want to get rich quick. By the time you see profit, you're already running low." The need to keep going and always finding the next flavor drove her to ask, "If I can create that – what else can we do?"
One of Casleah's favorite grapes is Pinot, "It's amazing. Perfect for Summer or Winter, steak or whatever you want…" It was only fitting that her second bottle would be a Sonoma Pinot Noir released in December 2020. It's a lush and velvety beauty with notes of pomegranate and clove. Before she knew it, Casleah's wine profile was growing in every direction she could imagine.
Monarch invites you to join her. Casleah's wines and virtual tastings are all available on her very own website, where she urges you to take life By The Stem. She'd love to help you taste along your journey, "That's ultimately why I do this. I hope my story inspires others to not fear risks and follow their passion and dreams."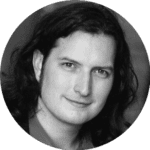 For Kevin, being a writer has always required a great deal of wine. He never dreamed he'd be able to combine his love for the two. His screenwriting includes works for Paramount, MTV, Warner Brothers, 20th Century Fox, Bad Robot, and his role as Executive Story Editor on "Blood & Treasure," an action adventure show on CBS and Amazon. Before that, his thirst for sketch comedy led to pieces for The Onion and National Lampoon – as well as the stages of UCB, HBO Workspace, Comedy Central Stage and festivals in San Francisco, NYC, Vancouver and beyond. He's a write-at-home dad always ready for a winery road trip… especially a dog-friendly one.