Paso Robles, a Premier Dine and Wine Country Destination
Benvenuto! Welcome to this elegant, sophisticated Italianate retreat in the Tuscan like hills of Paso Robles.
When planning for that extra special wine country getaway, one where you can truly escape the "normal" day and the noise, there are several choices. Villa San Juliette, located eight miles, yet a world away from downtown Paso Robles, is one you will not want to miss. Here, you will truly feel as if you are relaxing in an elegant Tuscan manor amid Tuscany's rolling hills, sipping highly rated wines, enjoying gourmet repasts, exhaling, and relaxing, without a care in the world-you simply won't want to leave.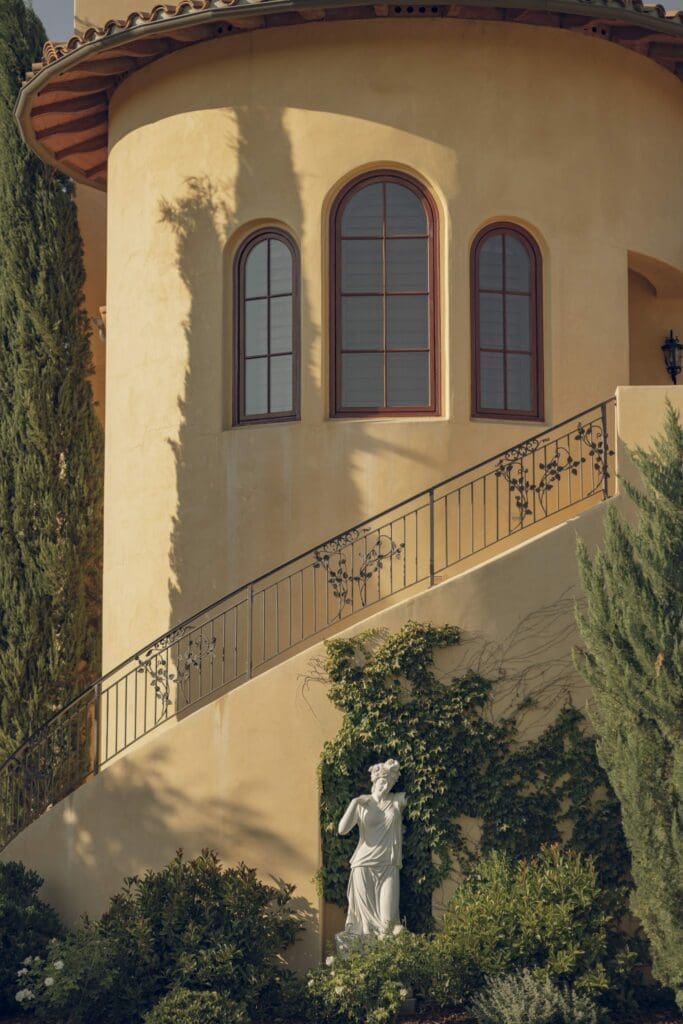 Location, Location, Location
Ken Warwick, along with childhood friend Nigel Lythgoe were the creators and producers of the hit series American Idol. Loving great food and wine, they decided to build a world-class wine country destination-it was a project born of "amore," love. Paso Robles called to them, and in 2005 the dream that turned into Villa San Juliette began. The perfect location, in the picture-perfect burgeoning Central Coast wine community, resulted in this elegant Tuscan style villa. Villa San Juliette, surrounded by trees, vineyards, and hills, beckoned the traveller to visit, relax, eat world-class food, drink well-regarded wines, and for a few hours—–become fully seduced by this Tuscan hideaway on the northern edge of Paso Robles' wine country.
When you visit Villa San Juliette you will instantly become part of La Famiglia.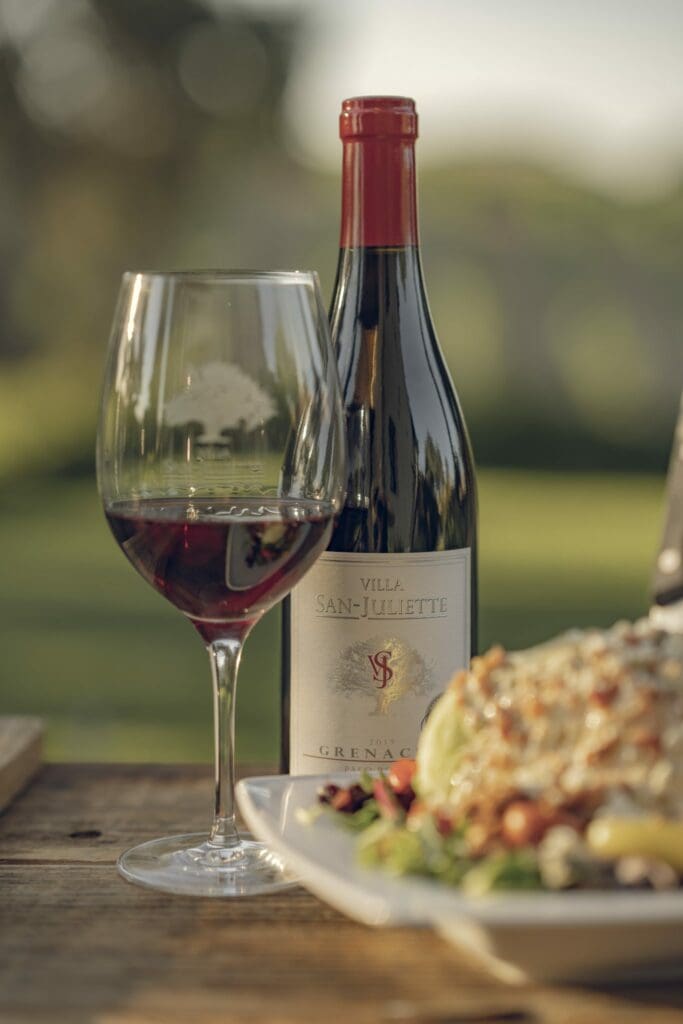 The Food-OMG: THE FOOD!
Wine and food, food, and wine, they just GO together. And when they go together "right" your salivary glands and senses will be dancing and singing. You may be assured that the VSJ kitchen staff creates dishes that do more than just make your mouth water, they set a standard for wine country gastronomical excellence. The subtle flavors of food compliment the wine and the artistry blends in with the surrounding landscape.
Dishes are crafted with the wine menu in mind, reflecting the personality of the Central Coast. An abundance of locally grown and harvested ingredients are used, and where cheeses are concerned, a local cheesemonger is consulted. Food preparation is only part of the process before the food comes to your table. When the plated dish is placed in front of you, you do more than eat. You experience food and wine nirvana, with aromatic flavors treating you to a well-orchestrated symphony, an edible piece of art before you, as you prepare to sip and eat.
The seasonal menu, during fall and winter, begins with a well-chosen soup of the week, based on the availability of fresh ingredients. On one visit during late fall, I was treated to an amazing wild mushroom soup, hands down the best mushroom soup I have ever enjoyed. On a more recent springtime visit, we were teased and treated to several enticing "bites" from the menu (note: these may be "small" bites, but they are large enough to share)!
First: We began with the avocado toast. Edible art on the plate, the written description of savory mascarpone cheese, heirloom cherry tomatoes, microgreens, edible flowers, and balsamic vinegar did not begin to give a hint of the tapestry of flavors we were about to enjoy.
Following the avocado toast, we shared the crab cakes. I happen to fancy myself as a crab cake aficionado and am overly critical of that delectable dish. These crab cakes are presented with sweet crabmeat, a house-made remoulade, lemon, and a spring mix.  My taste buds were in heaven-I really did not want to share!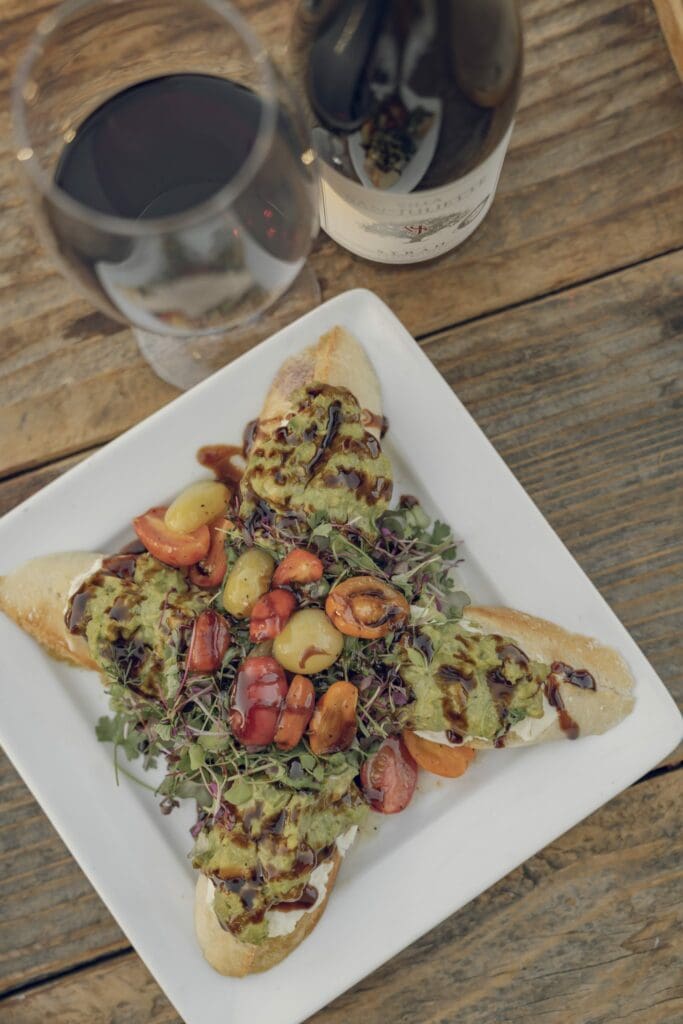 Finally, we had the wedge salad. The wedge salad, extremely popular in the 60's (that's the 1960's) has been re-defined by VSJ's creative kitchen. The iceberg lettuce, with pear gorgonzola dressing, bacon, candied walnuts, and cherry tomatoes would wow diners in the finest gourmet restaurant.
Somehow, and I don't know-how, our group of four forced ourselves to slowly nibble on the cheese board that was presented to us. Local cheese selections of Rustic Red (cheddar), Ewenique (100% Sheep's milk), Roulade (sheep, goat, and cow mike – rolled with spices and herbs), cured meats of Soppressata and Speck Prosciutto with mixed nuts and house-made jam, sipping wine……simply heavenly.
The food courses we choose, along with expertly paired wine, was a parade of central coast flavors dancing the tango, the swing, the waltz, and then just slow dancing on your palate. I can only describe the food, wine, the sounds of the splashing fountain and chirping birds as a blend of perfection.
And then there are the Wines!
No, I didn't forget the wine! The food, paired with the wine, combined with the surrounding vistas makes a visit to Villa San Juliette truly a singular, magical experience.
Winemaker Dan Smith will tell you how fortunate he is to have the opportunity of plying his craft in this unique area. He is like a kid in a candy store, when mom says, "pick whatever you want!"
The 130-acre estate vineyards surrounding the property are not only majestic and inspiring, but they also afford Dan the opportunity to create and present an array of different wines to the wine lover. With hills and valleys, flats and elevation, different facing slopes and subtly different weather patterns, the micro-climates here allow for the growing of twelve different varietals.
Although specializing in reds, there is a special block that grows Pinot Gris, and this is the perfect beginning, especially on a warm day, to start your wine exploration of VSJ's current tasting flight.
VSJ's unique terroir allows for the growing of Sauvignon Blanc, Grenache, Syrah, Cabernet Sauvignon, Cabernet Franc, Petit Verdot, Merlot, Malbec, Petite Sirah, Zinfandel, Alicante Bouchet and the already mentioned Pinot Gris.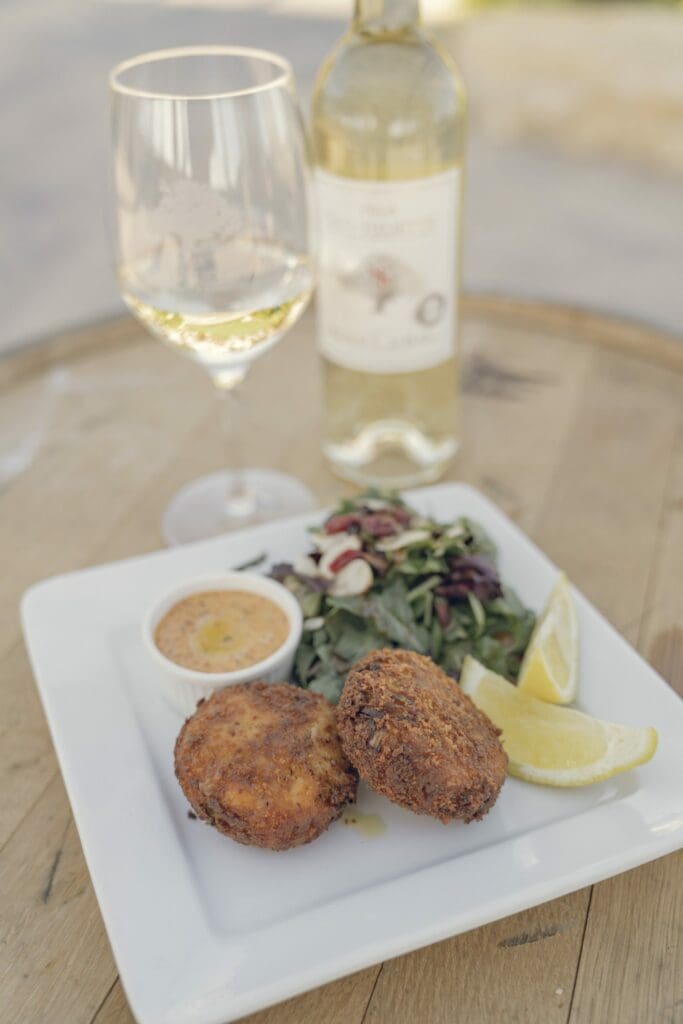 As Dan like to point out, "We make a Grenache for Pinot Noir lovers that is light in appearance yet bold in spice and flavor; it's the perfect palate warm-up for our more tannic reds from the estate."
Dan and his team relish the challenges and opportunities presented by the many varietals they have the good fortune to work with. One wine, Chorum, is an enticing, unconventional blend of 9 different varietals, Rhone and Bordeaux. In terms of winemaking style, Dan relies on a super palate and instinct as he works his magic with blends and single varietals, also focusing on specifically designated lots.
The last time I was at Villa San Juliette, it was on one of those perfect Spring days. Sitting on the patio, hearing the water, the birds chirping, the breeze gently blowing, surrounded by vineyards that had recently awakened from their winter nap was magic. Added to that, savoring the artistically arranged, epicurean dishes, accompanied by elegant, seductive wines put us in a state of hypnotic bliss.
A visit to Villa San Juliette is a sublime dine and wine experience. Enjoy the Italian countryside in the outskirts of Paso Robles, in a pastoral setting that is spellbinding.  
Buono Appetito! Saluti! Benvenuto!
*Note: Reservations can be made at villasanuliette.com/visit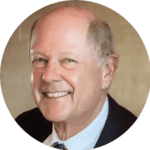 Don Sonderling is a freelance writer covering California's Wine Country lifestyle, and culture. He and his wife are constantly sipping their way from Santa Barbara to Napa, focusing on Paso Robles and the Central Coast, where they have explored for about 25 years. Don has earned his WSET2 (Wine and Spirits Education Trust) certification, has completed the Bourgogne Masterclass through the Napa Valley Wine Academy, and is a member of the LA. Wine Writers.
Focusing on the people and unique experiences to be had, Don's goal is to have people read about California's amazing wine country adventures, seeing it through his eyes, and say: "I want to go there, try that, meet them," and enrich the lives of others as his has been, by exploring California's wine roads.