Rye, England is an ancient seaside town flush with tales of smuggling and witchcraft. It's exposed location on the south coast of England made it the first port of call for European intruders. I was arriving by train, but I was an intruder in my own right. As an American expat in London, I've spent the past 3 years exploring wine regions my textbooks led me to; Champagne, Tuscany, Rioja, even going as far as Hunter Valley in Australia. Meanwhile, the future of wine was on my own front doorstep. Like most Americans, I knew England for its sparkling wine. Chapel Down was available in New York, and I derived great pleasure in fooling my French friends into thinking it was Champagne. My perception of English wine changed drastically when a bottle of a Tillingham Pinot Noir caught my eye in a South London wine shop. It was as if the bottle of PN20 had an enticing label around its neck with the words – "Drink Me". When the first sip hit my lips, I slipped down a rabbit hole into one of the most neoteric wine experiences in the world.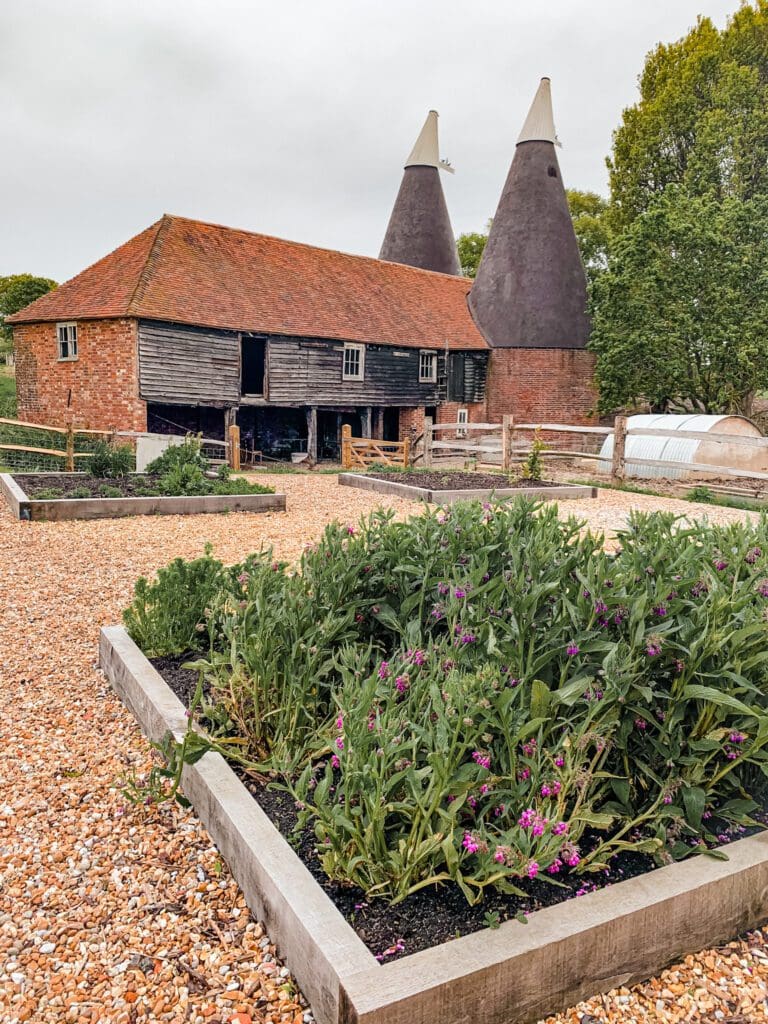 Follow The White Rabbit
Luckily my newfound wonderland was just an hour's train ride South of London. East Sussex is an emerging wine region on the outskirts of the Cotswolds, dotted with vineyards and thatched roof cottages. As we exited the train station we approached a table of cabbies, eyes hidden under their flat caps, sipping coffee in the rain. After loading our city luggage into the car, our driver wove us through wisteria lined cobblestone streets, and proudly welcomed us to Rye. He jovially asked us if we knew what a Gibbet was (we did not). He chuckled, and proceeded to tell us a famed tale where this instrument of public execution took center stage in the 16th Century. Like any good storyteller, one tale led to another, and he piqued our interest delving into the local witch trials. As two fiery, fervent, feminists – he had found his target audience. Let's be real, these witches were misunderstood energy healers and creators of natural remedies, not unlike the winemaker we were headed to visit on Dew Farm.
The farm, which dates back to the 13th century has sweeping views of the Tillingham River as well as the English Channel. It's not only home to vineyards and a winery, but a lush compound teeming with produce, livestock, woodlands, elevated by a full bar and restaurant, finished with a converted hop barn housing 11 bespoke rooms for sweet dreams. Goats, sheep, and pigs (who were later introduced as Marvin, Brick, and Tumbler) greeted us on arrival, quickly followed by a chicken – who was presumably crossing the road for wine. These quirky characters play a critical role in the regenerative agriculture that sets the tone for the Tillingham story.
My fascination with these wines came from a place inside me much deeper than my love for viticulture. I was lucky enough to spend a portion of my life tucked away in a tiny town in the Blue Ridge Mountains (population 1,332). It was there, surrounded by hushed nature, that the connectivity of the universe settled and I found my place amongst it. In the simple act of drinking Tillingham wine, I'm immediately transported back to my time in Appalachia. A peaceful magic washes over me, a spell that can only be cast when the rhythm of the universe is harmoniously humming along, and you've found your place in the choir.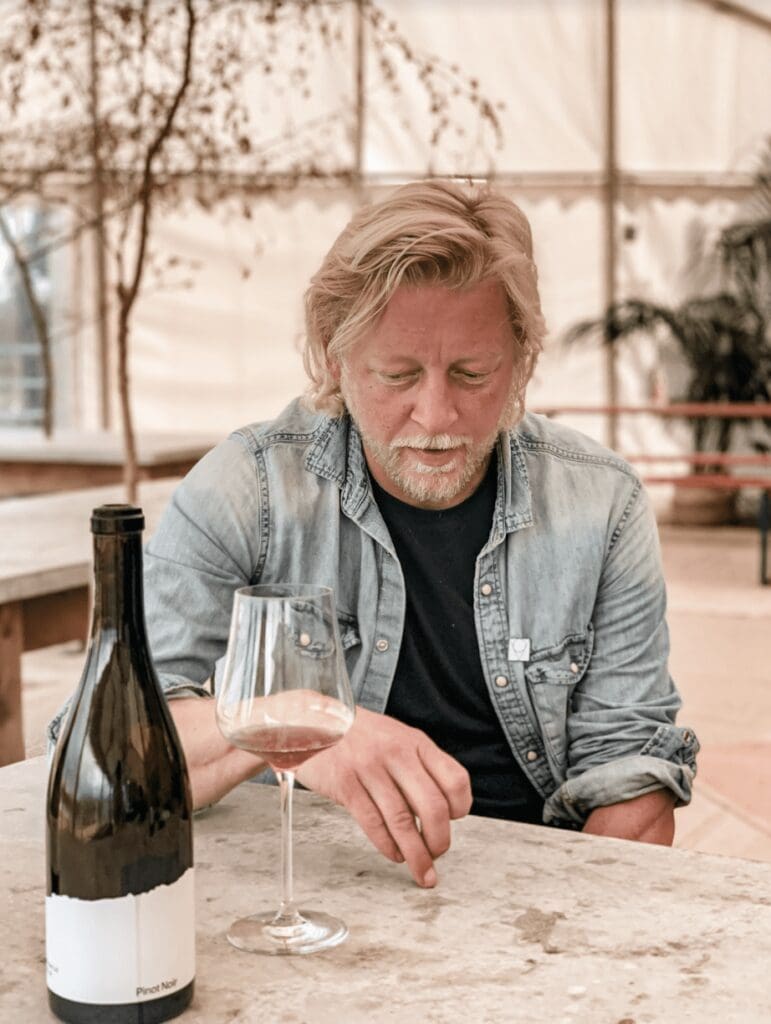 "Imagination Is The Only Weapon In The War Against Reality"
It's unsurprising that Ben Walgate, Managing Director of Tillingham, grew up on a farm. A farmer does not grow crops, a farmer creates an environment where crops can thrive, and that's what Ben has done via his regenerative hand. In an industry that seems to be moving further and further away from agriculture and focusing more on nebulous naming conventions (ahem "clean wine"), it's truly refreshing to find someone who simply lets the wine speak for itself.
Ben spent time studying viticulture and enology at Plumpton College (UK's equivalent to UC Davis) but was thirsty to get his hands dirty. It was his third time engaging in further education, and his vision was already crystal clear, "I just wanted to be a one way winemaker, and follow my own grapes. That was always the goal". Much like Ben's history with farming, this move didn't surprise me one bit. He's a man who easily falls into place with entrepreneurs who left the slow-paced environment of academia to pursue a greater vision. In a way he's like the Elon Musk of wine. There's a real 'back to the future' vibe at Tillingham, with qveris buried underground, simultaneously reminiscent of ancient civilization and life on Mars. After his departure from Plumpton, he took on a role as CEO at Gusbourne Estate, a lauded English sparkling wine producer in Kent. You can see a bit of residual influence from his Gusboune days in his wines, traditional method Chardonnay and Pinot's intertwined with his burgeoning low intervention approach. Ben has clearly developed a unique approach to winemaking, one that is high risk and high reward, with a solid guiding principle – "I would never release a wine that was a turd".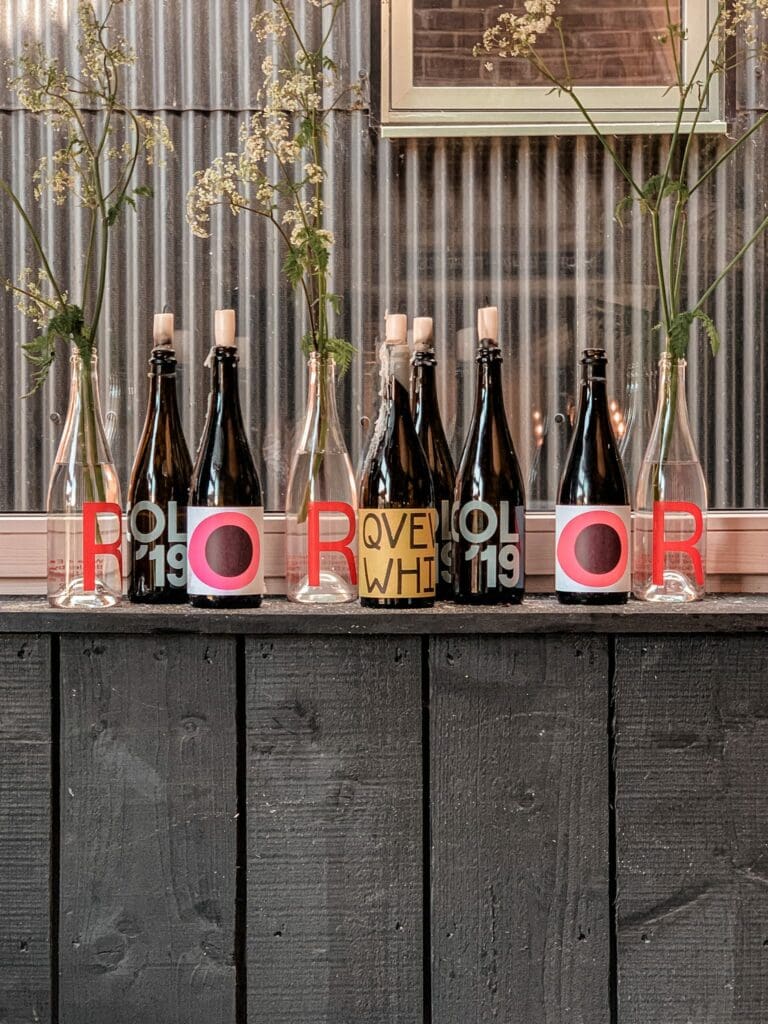 "Everyone Wants Some Magical Solution To Their Problems, But Everyone Refuses To Believe In Magic"
"It's this whole idea of energy, and that being manifested in the wine. I get so used to drinking low-intervention wines, natural wines, call them what you like, and they have this life and this freshness and vitality." Ben proceeded to explain that the less you invest into your farming, and the more you dig around with your wines through filtration, fining, and adding more sulfur, "you're stripping the life and soul out of the wine and what was there potentially in the first place. If you're starting with dead soil, you can make a fruity one-dimensional wine, but you can't make a wine with any real substance and texture and structure. If you're trying to do that with a conventionally made wine you need to be a really, really, good winemaker, because you need to use all sorts of techniques. A lot of maturation, extraction, lots of sexy oak, and through tinkering, you can get to some sort of greatness, but greatness can just come through farming when you get it right."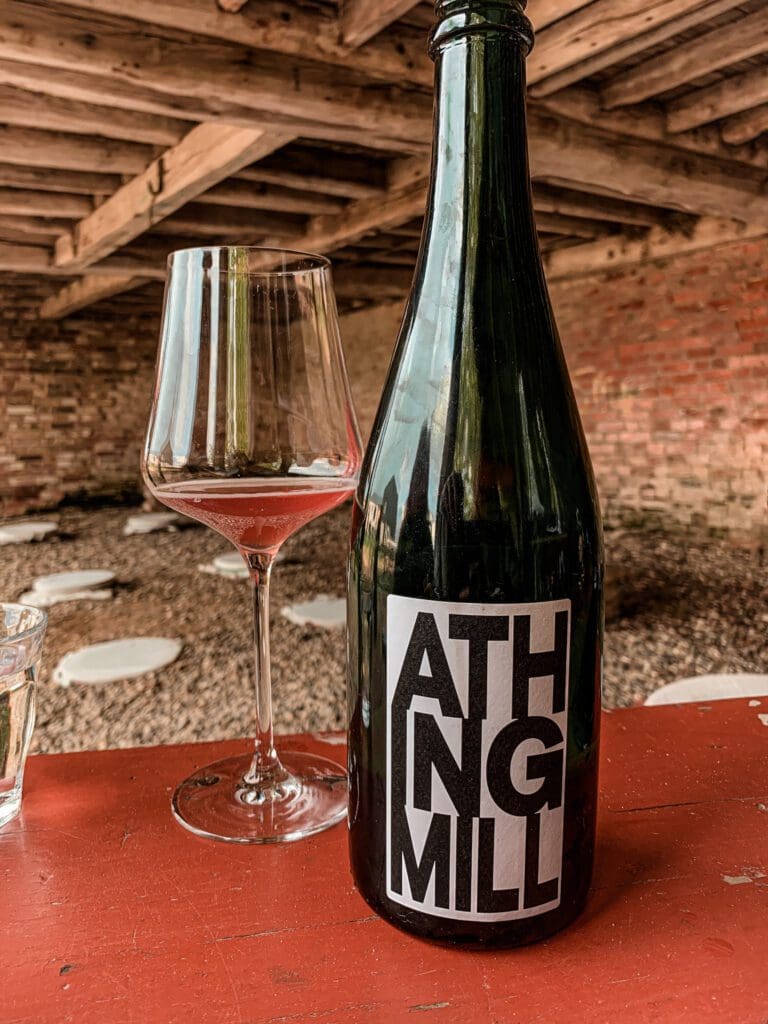 The Adventure Begins
After settling into our boho chic room with a glass of Col 19, a pet nat (pétillant naturel) inspired by the Italian Col Fundo method and as refreshing as a slice of lemon chiffon pie, it was time to tour the vineyards tucked within the 70 acres of hills and woodland sprawling outside our window. The first vines were planted here in 2017, and the 2020 vintage gave birth to the very first wine produced from 20% Tillingham Estate fruit. For previous vintages grapes were purchased from local growers – organic, biodynamic, some certified, some conventional. It's a commercial necessity for any new vineyard, but Ben's been setting the stage for the future since the prologue – "Come back in four years when it's all of our own fruit, and we've got more vine age, understanding of our site and our soils, and our farming". There are over 20 grape varieties planted on the farm already, a mixture of Germanic and some classic French. Ben is a bit of a rebellious scientist, and needs plenty of fruit to experiment with for field blend wines like ATHINGMILL, which contains 10 varieties. The 2020 Estate wines have a whole new look that differentiates them from the negociant wines (that they will continue to make). While the negociant wines wear a muted Calvin Klein label, the estate wines are suited up in crisp Chanel.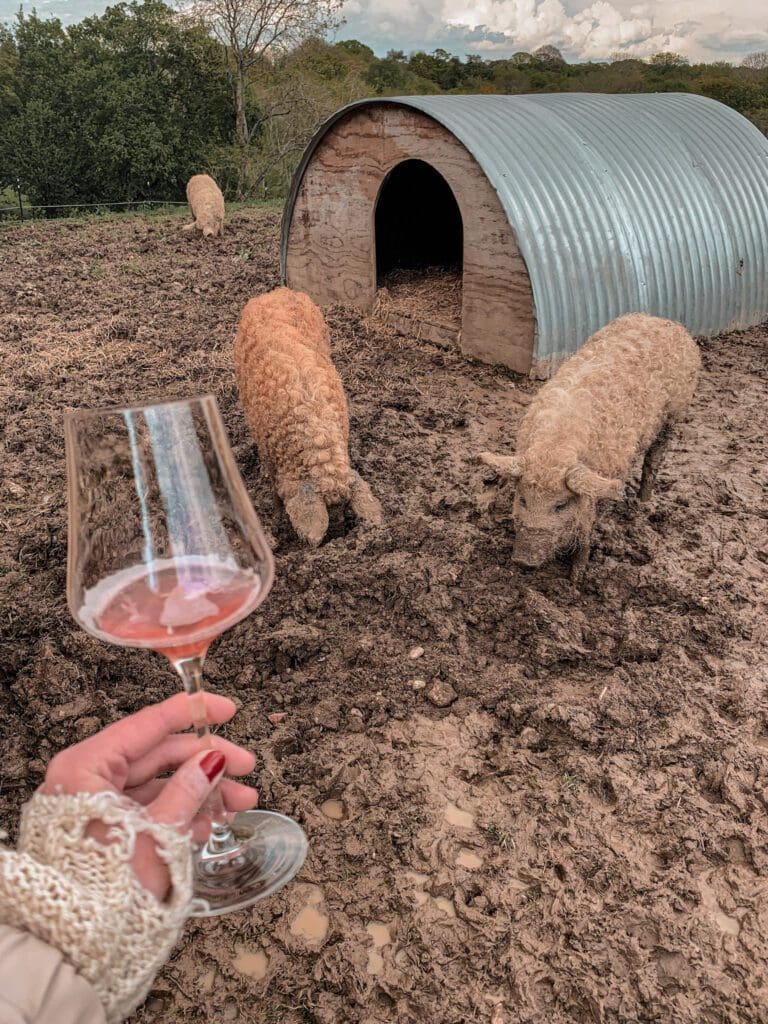 Walking through the vines, still in their budbreak phase on this misty May afternoon, I'm reminded just how far North we are. Most vineyards lie between 30° and 50° degrees N/S of the equator. Like all things they do, Tillingham sits on the cutting edge at a cool 50° N. In entering the tasting barn, which feels like a secret hobbit lair, you're engulfed in hanging nettle herbs and qvevri buried into the ground. Nettles are one of many plant-based treatments used on the farm. As well as being a substitute for pesticides and herbicides, these natural treatments restore balance in the farm ecosystem, which in turn will help the vines grow healthily, and become more naturally disease resistant. Even as we get real granola learning about biodynamic preparations, what makes Tillingham cutting edge never fails to shine through. Their biodynamic planning is all kept in the 'cloud' through an App that captures YoY data and insights. Just like their wines, everything about this place is modern and dynamic.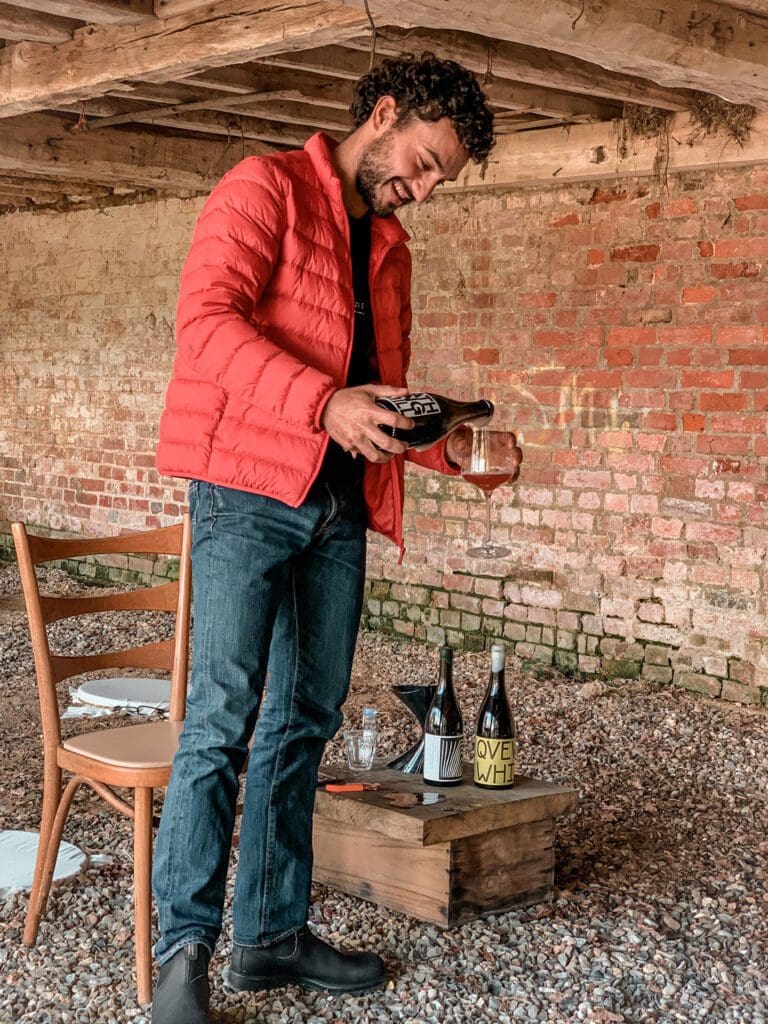 QVEvRI Wild Wines
As we take a seat on wooden benches and begin to taste, it's undoubtedly apparent that Tillingham is the most ambitious winery in the UK. Natural ferments, and the use of Georgian qvevris set it apart. A qvevri (or kvevri) is a large earthenware vessel used for the fermentation, storage, and ageing of wine. They resemble large, egg-shaped amphorae (without handles) and are typically set underground. Archaeological excavations in the southern Georgia region of Kvemo Kartli have uncovered evidence of qvevris dating back to the 6th millennium B.C. While natural winemakers are playing around with qvevris all over the globe, Tillingham is the biggest producer of qvevri wines in England. Once the fruit is de-stemmed and crushed (by Ben's feet in some instances), skins and juice will go into the qvevri. Now the real gamble begins, as the juice starts to bubble away underground and (fingers crossed) ferment. Most conventional winemakers will add 'yeast packets' to kick off fermentation, as they provide control over timing and taste. Wild or natural fermentation (using yeast that's native to the farm & air) is much riskier. You never know if there's going to be enough yeast floating around to kick off the ferment. Trusting this process requires patience as it may take days to begin, opposed to the instantaneous gratification and security of packaged yeast. As high risk as this process is, the reward is a sensual sip with a serious sense of place.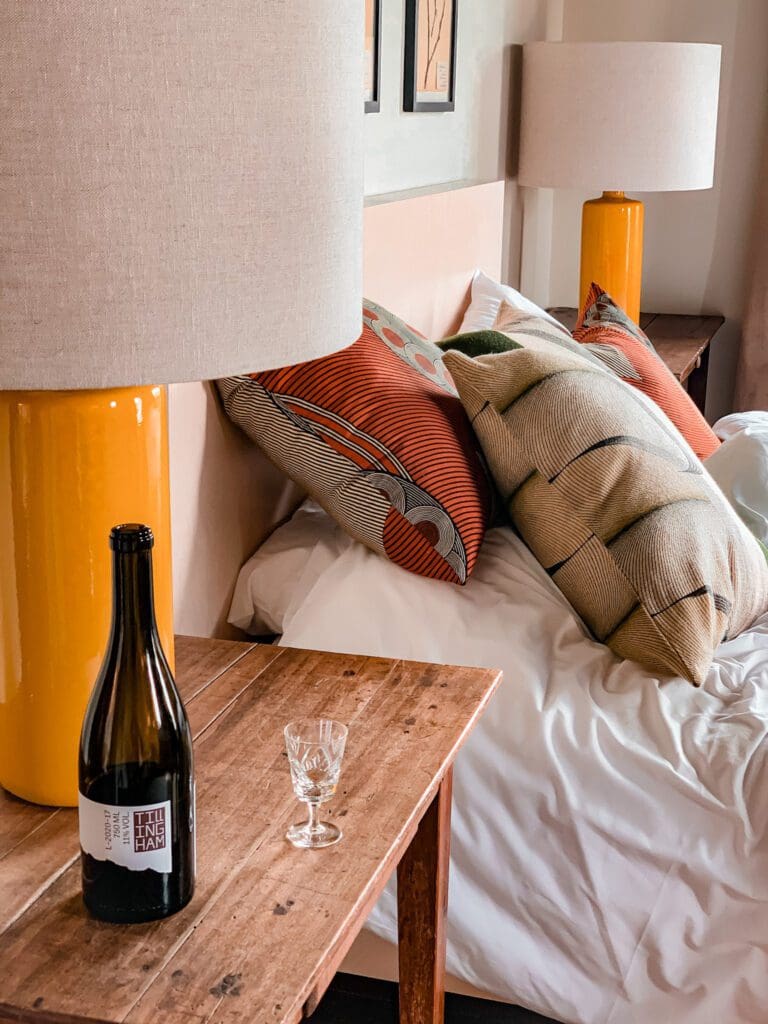 Stay
Ben's natural patience with these ferments seems to be just a small illustration of the slow and steady journey of Tillingham's evolution as a whole. Farming grapes and making wine are the backbone of this story, but it's evolution into a thoughtful agritourism destination is a throughline. The rooms are carefully curated with an unforced, airy spaciousness that only a barn could house. Every shade of green shines through, much like the earthy, herbal wines. From the yoga studio nestled up against the pig pen to the bright bottle shop, you know you're in the trusted hands of experts. You feel uninhibitedly rustic at your core, with one toe dipping into unknown modernity. The entire space is NASA-like in expansiveness and creativity. An open kitchen and dining room are an extension of this mood, as is the innovative yet approachable menu and wine pairing. What really brings the whole experience to life is the staff, some of whom live on site. Much like the concept of regenerative agriculture, the staff at Tillingham are pumping it full of palpable positive energy, a cycle that you are effortlessly swept up in. Prior to sitting down to chat with Ben, he was in the dining room leading a tasting in preparation for their first post-lockdown dinner service. The laughter teeming over from the rafters immediately made me feel like I was away at a cool summer camp and desperately wanted to befriend all of the camp counsellors.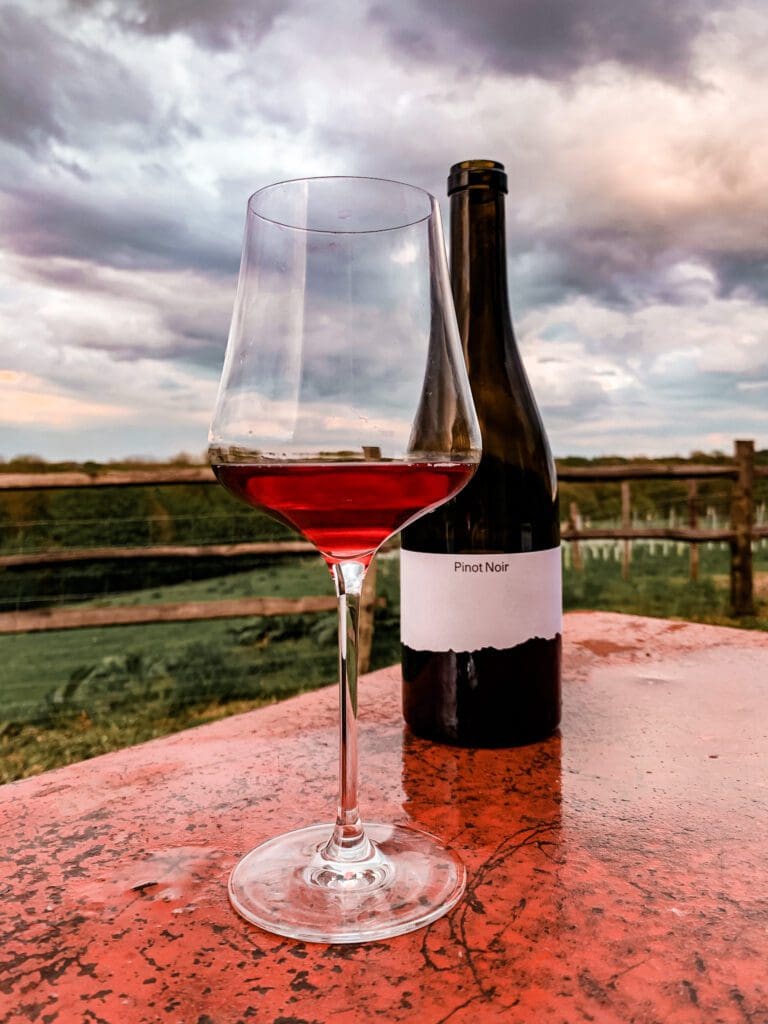 England Coming Up With The Goods
Like most things in life that are special, English still wines are a rarity in the larger global market. Somehow they've managed to fly under the radar, but with climate change steadily creeping in and consumers keen on lower alcohol wines, I don't see this lasting much longer. Many of the German varieties Ben plants are content to grow and ripen in this cooler climate. "If it shouldn't be too difficult to get to 10.5% – 11%, you can make really compelling storylines out of it. People actually care less and less about alcohol and more so what the wine actually tastes like. I think English still wines have an incredible future. But I do think that we could be holding ourselves back if we just keep recycling conventional winemaking techniques and copying Burgundy or Champagne. I think there's potential if you're prepared to really invest in farming and in site selection as well, opposed to just planting something because it's south facing. It's early days, because obviously the sparkling wines are doing really well. It's just a question that there's still wine producers coming up with the goods." As if on cue – Ben came up with the goods via two of the Estate Pinot Noirs from the 2020 vintage. One made in concrete, inspired by Daniel Sage, the other, a mix of whole bunches and destemmed fruit, aged in a mix of old oak formats. Both light, with a web of intricate fragrances and flavours, terroir drenched, and transcending everyday wine.
This Wine is Entirely Bonkers, but I'll Tell You a Secret, All the Best Wines Are
There's no denying that these wines are different, and it reminds me of Steve Jobs bringing Apple into the market. People will be confused at first, but once they dive in, they won't be able to go back to yesterday, because they were a different wine drinker then. While East Sussex has been established since the 11th Century, I would never call these 'old world' wines. They are firmly inimitable, resolutely, English still wines. The next morning we hiked up to the viewing platform to drink in the last few drops of the farm. When we live in urban areas, we often forget that wine isn't a luxury product, wine is an agricultural product, an output of hardwork and character, and Tillingham is a great reminder of this. We headed back into Rye, and thanks to more eccentric tips from our driver, we ended up climbing inside a smuggler's lair hidden within the largest fireplace in England. I was smiling to myself knowing the wines I had in my tote weren't too far off from the home brewed, naturally fermented ales that had been consumed in this very spot centuries before.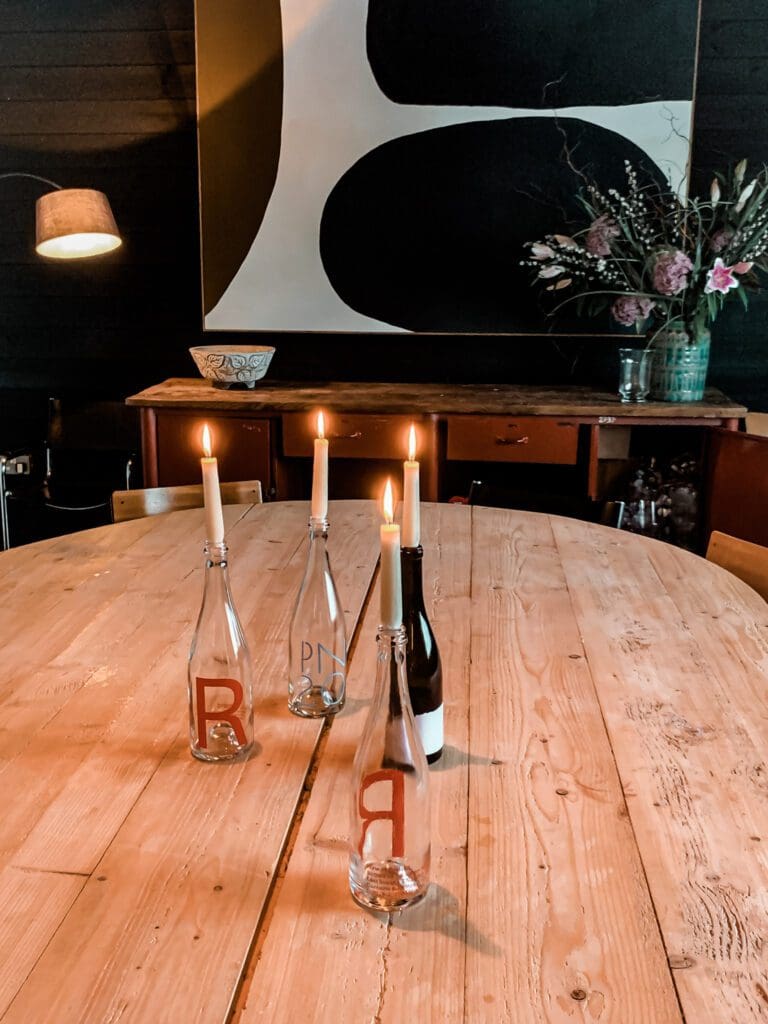 With a third of the bottles sold on site, and a third in shops, restaurants, and wine bars all over the UK, this leaves a remaining third for International export. While they haven't made their way to the US yet, I'm hopeful for an arrival this year through NY based importers of Natural Wines – Jenny and Francois. There's still not a category listed for England (even amongst Slovakia and The Czech Republic) on their website, which means Tillingham could be their first import from the country. My advice – don't wait for these majestic wines to come to you when you could spend a memorable weekend in wine wonderland.
Picture Courtsey: https://www.instagram.com/nornorthedinosaur/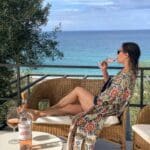 Lucy Spain is an International Wine Professional currently based in London, with certifications from the American Sommelier Association, and a WSET Level 3 Award in Wines. Her experience acting and writing as a proud member of the Screen Actors Guild, as well as 10 years in Media Technology, make her uniquely qualified to present wine in a fresh way. She focuses on fostering diversity, equity, and inclusion in the industry, and uses her background in tech to look at the ancient art of winemaking through a modern lens. You can find her work at lucyspain.com, and say hello on Instagram