Alecto, Megaera, and Tisiphone were born of the strife of the Underworld. They struggled hard to do the impossible, rising from below to bring their powers to the mortal world. The daughters of Gaea – Mother Earth herself – Greek mythology tells epic tales of these sisters, The Furies, being called to the surface to deliver the full force of their powers.
From the hills and highlands of California, their strength and vibrance is not only being felt again… it's being tasted as well. That's all thanks to Martin Mackenzie, a native New Zealander who garnered acclaim as the head winemaker for Stonyridge Vineyard on picturesque Waiheke Island. He rose to prominence there on the wings of celebrated Syrahs, Malbecs, and Bordeaux blends like his celebrated 2008 Stonyridge Larose.
Eventually, he was destined to hear the siren's call of the California wine country. Its flavors have become all the more vibrant and heralded because of it. He's now been the Head Winemaker at Sonoma's Petroni Vineyards since 2009… and that siren's call still isn't done with him.
Mackenzie had a vision of handmaking a luxury wine all his own. It was time to turn that siren into a Fury. He still has the napkin upon which he first drew their logo with a permanent marker.
The first challenge, of course, was that he needed a place to actually make the wine. At that point, he had been elevating Petroni's already impressive wines for eight vintages. "Instead of asking for a raise, I told them I wanted to make wines of my own." He certainly wasn't looking to just become another custom crusher using basic methods and cold soaks where, "The biggest danger is papercuts." Martin wanted his hands dirty.
Petroni didn't need any talking into it. Eager to keep Martin's artistry in house, Three Furies was welcomed to use whatever equipment they needed. Mackenzie knew his Furies would fly under the radar as well, "My Pinot comes in early, so it stays out of the way."
Now he began the search for just the right grapes, which he eventually discovered at the Rancho La Vina in the Santa Rita Hills. "It's a weird landscape, like you're on the moon… or in Hell." Granted, that's a "Hell" well protected from extreme, salty winds and enjoying a coastal fog that rolls in to keep its grapes cool and push their maturity. Mackenzie respects and admires the vines here for the struggle they've made to make it through the soil.
To him – and our taste buds – that struggle is a good thing. It leads to, "Great fruit, smooth but with power. That power is tension." The Furies from the Greek Mythos are known by another name – the Erinyes, which means 'strife' – so the notes in his wines are all the more remarkable, and furiously so, because they've had to push their way up from the Underworld. "It isn't overtly fruity or jammy. It has the presence of the land." There is a minerality and body to his Pinots that deeply impressed this writer. It speaks to the pureness of the wine and that it was made to Mackenzie's exacting standards. No mistakes.
He fermented those Santa Rita grapes in open-top French oak puncheons to summon Constant Vengeance, the first of his Furies. Martin describes his techniques as more extractive than others. He pushes the fruit with cap management and punching down at least three times a day, preferring a selection of yeasts he relies on over the inconsistent effects of wild ferments that can lead to a greasy character. Mackenzie's winemaking is a persistent act – a powerful blend of science, agriculture, and Art. He strives as hard as he expects his vines to.
That diligence and creativity carried over into the creation of his second Fury, The Angry One. Mackenzie wanted the Furies to be multi-regional, knowing that the key to delicious variety was finding a new place from which each could rise, "You can change a lot about wine, but not where it came from." His second bottle's origins come from the Santa Lucia Highlands near Salinas – a region Steinbeck made famous for that agricultural toughness Martin searches for.
Fog aspects wisping in from Carmel and a nice elevation provide some similarities to the birthplace of The Angry One's sister, Constant Vengeance, but Martin was enamored with the unique struggle vines endured in this area, where fertile topsoil has washed down into the valley and ideal sun exposure has given wines a bolder, more intense character. He finds higher sugars here, but Mackenzie is just the winemaker to manage it – again using his diligent skill to craft a bottle that tastes like a piece of art.
That quality extends to the outside of the bottles as well. He didn't want anything tacky – the Furies are said to have snakes for hair, but he wanted nothing evocative of Clash of the Titans here. Instead, for his labels, Martin desired to evoke a sense of romance and melancholy. He was inspired by a picture of Orestes – surrounded by the Furies at Delphi – found on a Red figure Bell Kraters from 330 BC. These ancient vases were often used to mix wines. Now their ornamentation lives on in the artwork of Three Furies.
The intricate, multi-layered labels are artworks themselves – created by Chad Vaughan, a local artist Martin met through a friend at the Napa Valley Cricket Club. Vaughan printed over foil in a way that makes the dark, embossed label seem to glow where mighty Furies hold their torches aloft. Indentations in the background take the eye and fingertips on a journey of their own, hinting at the adventurous promise each bottle holds. Vaughan also worked over Martin's logo, capturing the dream drawn on that fabled napkin as Three Furies rose to become a reality.
As that dream continues, Martin is searching for a third location for his final Fury. From inception, he has always known there would be only three. Though not sure as of yet, Mackenzie does suspect that the final of the sisters, The Jealous, will come from somewhere along the Sonoma Coast. Wherever she rises, however, it's a given that she will possess a unique but awesome power – to inspire the kind of indulgence that would have whipped the Greek Furies of old into a frenzy. Just like her sisters.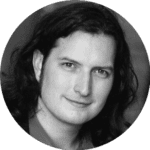 For Kevin, being a writer has always required a great deal of wine. He never dreamed he'd be able to combine his love for the two. His screenwriting includes works for Paramount, MTV, Warner Brothers, 20th Century Fox, Bad Robot, and his role as Executive Story Editor on "Blood & Treasure," an action adventure show on CBS and Amazon. Before that, his thirst for sketch comedy led to pieces for The Onion and National Lampoon – as well as the stages of UCB, HBO Workspace, Comedy Central Stage and festivals in San Francisco, NYC, Vancouver and beyond. He's a write-at-home dad always ready for a winery road trip… especially a dog-friendly one.