"It started as a fascination with how wine can express place. How do grapes transform into wine? It's still so fascinating to me. Wine has this ability to capture the essence of a place. It's a transformation product. Great wine doesn't taste like grapes, it takes like wine, it tastes like place. Why is that?"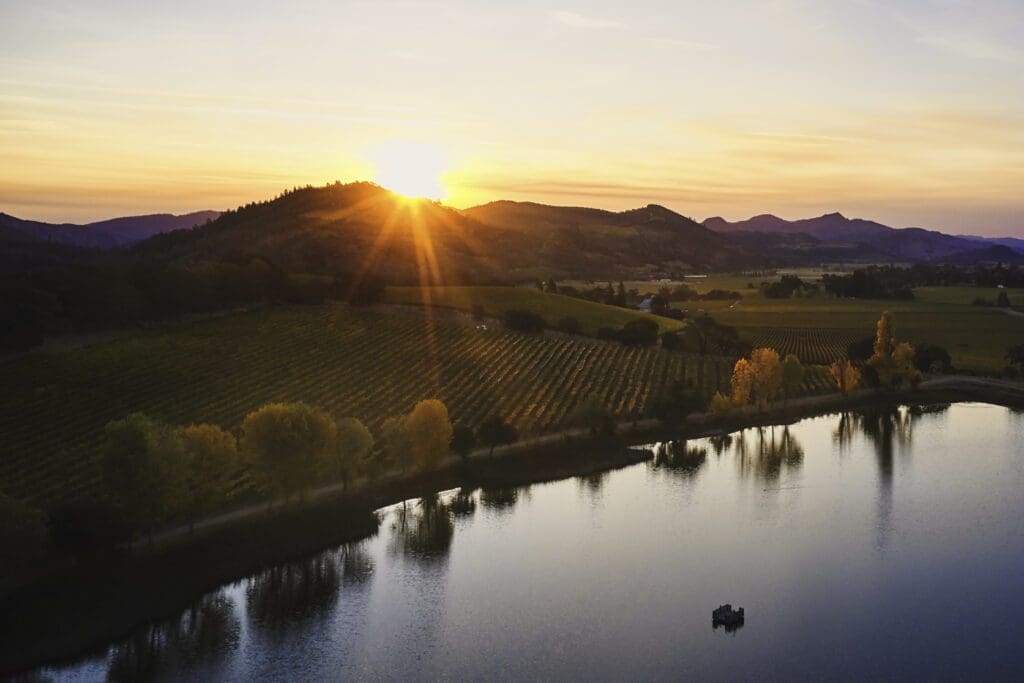 Born and raised in Washington, D.C., Rebekah Wineburg would get her first surreptitious taste of premium wine on a spring break trip to San Francisco that included a day trip up to Napa Valley, at the tender age of 16. She could scarcely have imagined at the time that 30 years later, she'd be chief winemaker for one of Napa's premier estates, sharing her journey.
"I fell in love with the beauty of the place", she recalls of that transformative day. Hiding at the back of the tour group at the Mondavi winery, a colleague of Wineburg's father, who was also on the tour and into wine and chemistry, noticed her piqued interest and started to share the mysteries of fermentation and stealthily slide her a sip of the wines. Wine was, of course, foreign to her at the time, but science was not. "I had always been into science. I thought I would be a research biologist".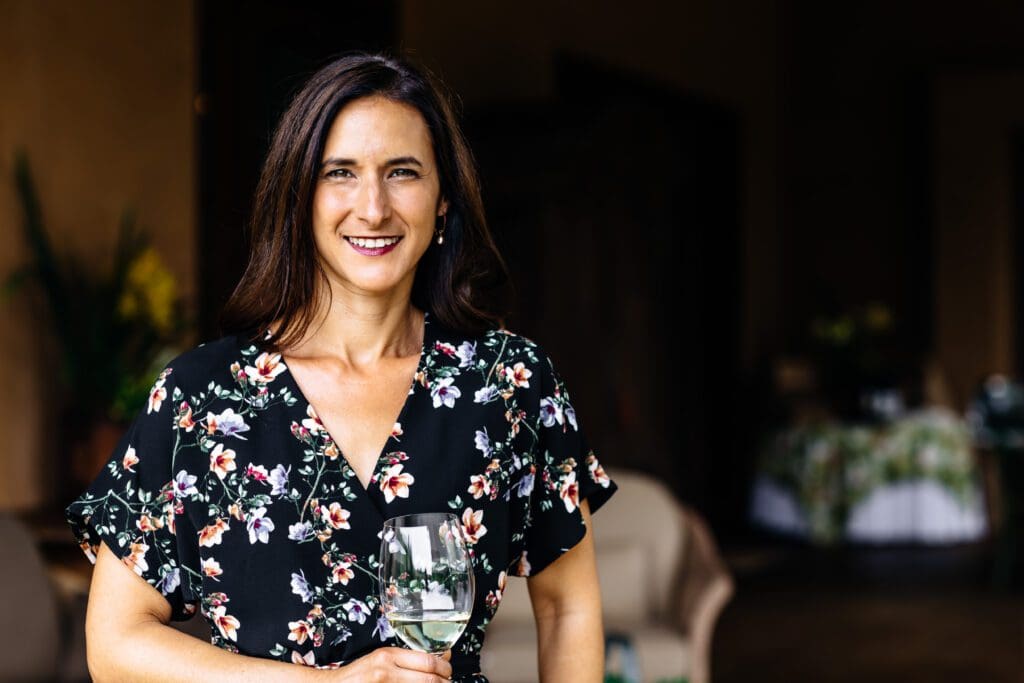 But with that taste of wine, in the context of its intimate connection to science, she remembers very clearly thinking: "oh my gosh! This is incredible". It was the moment when she realized that wine was something more, a magical "transformation product", part science, part art, and still happily a source of mystery.
That day in Napa Valley she saw a new opportunity unfold: "I realized I could work and have a scientific understanding, but also have a product and a connection to the land".
But, back living on the east coast, far from wine country and with no connections to the wine business, her dream seemed more of a spring fling than a serious career choice. She returned to her first loves of chemistry and biology, eventually pursuing an undergraduate degree at a small liberal arts college in Minnesota.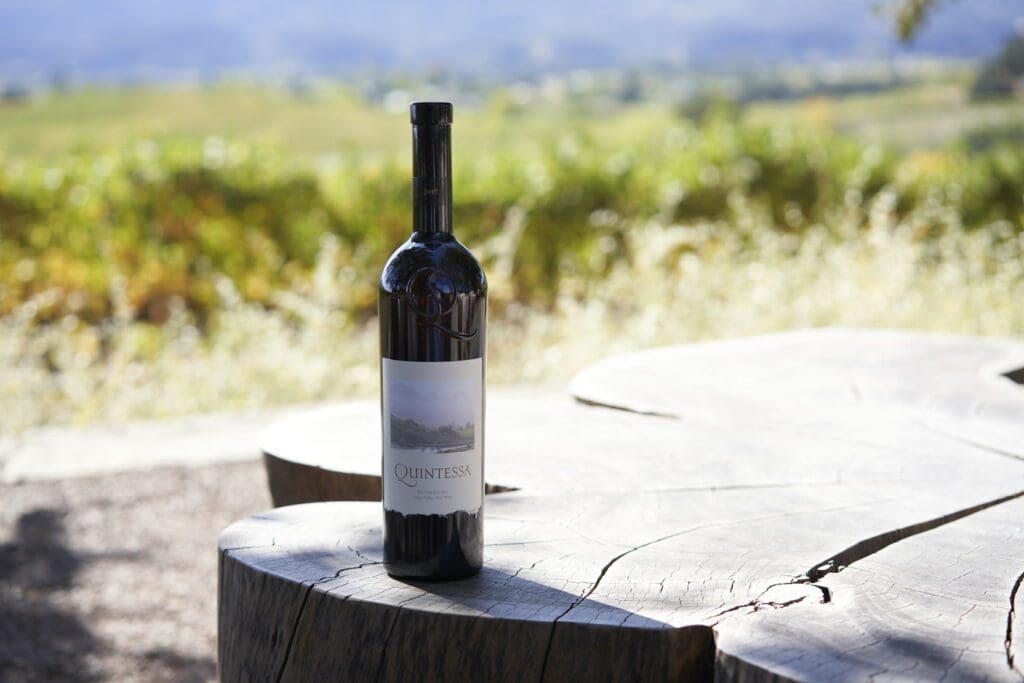 Yet fate would intervene again, as though to become a winemaker was her destiny, family name and all. "I was lucky enough to have a chemistry professor who was really into wine", she smiles. "So, I told him about my interest. And he helped me turn my "pipe dream" into reality". And that was that. Since finishing her undergraduate degree, Wineburg has been knee-deep in the wine industry.
Her journey would take her to many well-known estates in Italy, New Zealand, Australia, Oregon, and California, as well as to the University of California at Davis to complete a master's degree in oenology and viticulture, all in her quest to absorb as much as possible about the world of wine. "I've never regretted it. I've never looked back. I think we're in the best business!"
Wineburg still takes a moment from time to time to absorb her reality. "It's still unbelievable to me. Sometimes I'm driving up to work and I'll see the hot air balloons, and the vineyards, and I cannot believe that I made this happen, that I'm here".
She continues to draw wine inspiration from a number of sources. Given the preclusion of physical travel this year, she's turned to traveling through wine tasting instead. "I really love the Kermit Lynch subscriptions", she tells me, referring to the famous Bay area importer with a terrific portfolio of wines and a wine club. "They provide information not on the wines, but on the soils. So, this month I'm doing a granite vs. limestone tasting". It's the bizarre stuff of true wine lovers.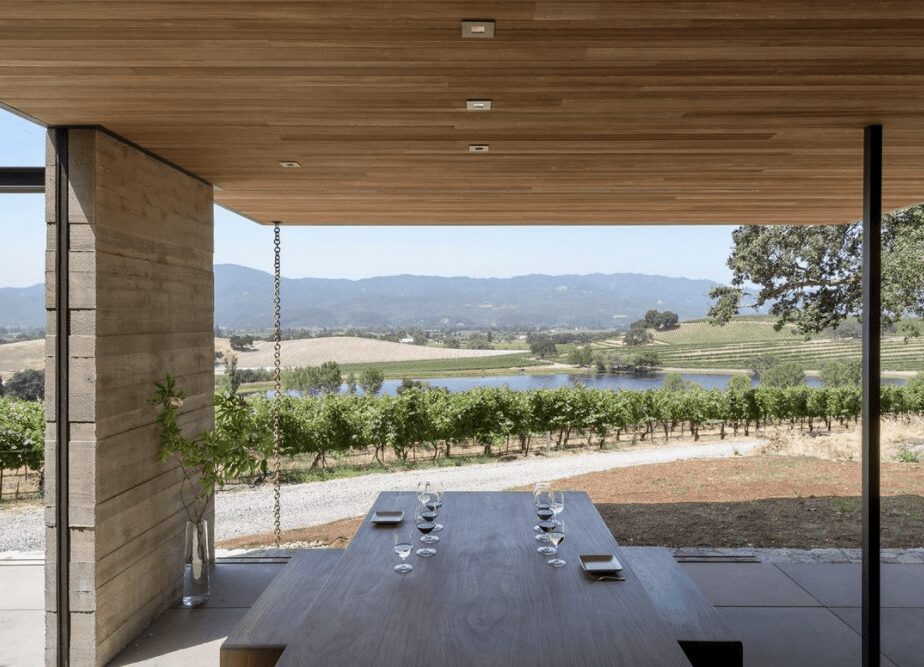 Indeed, in the last half-dozen years, she has added geology to her list of scientific interests, and not coincidentally, since Quintessa's vineyards are rooted in the particularly complex geologies of the east side of Napa Valley, with no fewer than 26 different vineyard blocks corresponding to soils that are hugely diverse, even for a region that is famous for its diversity of soils.
Of Quintessa's 280-acres, 160 acres are currently planted with Cabernet Sauvignon, Merlot, Cabernet Franc, Petit Verdot and Carménère. "It's a unique spot in the Napa Valley", she explains, noting that although technically on the valley floor, Quintessa's vineyards sit on a piece of the volcanic Vaca Mountains that at some point in the distant past sloughed off the range in a landslide and settled down in the foothills.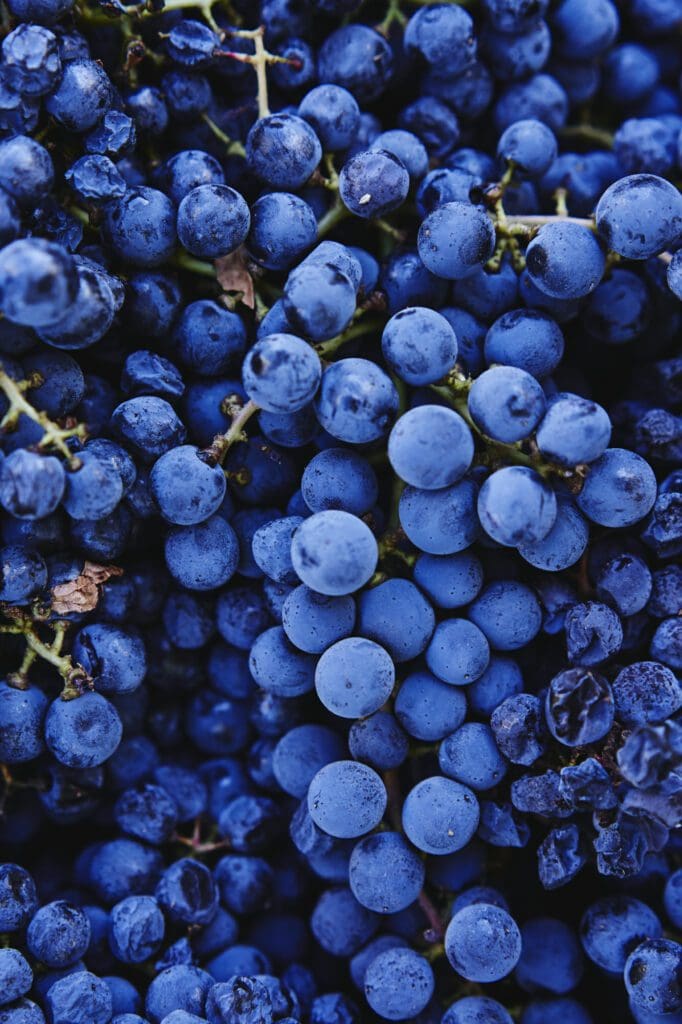 Over two-thirds of Quintessa's vineyards are thus on soils of volcanic origin, in parts mixed with ancient alluvium that was thrust up when the landslide occurred. And it's the differences that she has observed in the wines grown on these different soils that really turns her eyes bright and sparkly. "Our eastern hills are white, rhyolitic soils", she describes, a pure, compressed volcanic ash locally called tuff, which she finds adds a very distinct piece to Quintessa's top estate blend. "What I'm seeing [in the wines from this soil] is the length; there's electricity, there's brightness, which is not typical of this hot region, and a fluffy, chalky texture."
And from the parcels on the volcanic-alluvial-clay mix? "In my 17 years of making wine in the Napa Valley [from even before her tenure at Quintessa], this is the only cabernet I've made where I don't have to add any acid", she says. "The pH is perfect. I think that's the volcanic soils." But of course, in the end, the blend is more than the sum of the parts, which makes Quintessa estate expression one of the most sought-after premium wines from the Napa Valley.
Wineburg is quick to point out, however, that it's not just good dirt. Respectful farming is also a key piece of the puzzle. Quintessa was established back in 1989 by Chilean Agustín Huneuus on a virgin piece of land and farmed organically from the beginning, so it's never seen conventional sprays or fertilizers of any kind. And the philosophy evolved soon thereafter to embrace biodynamic farming principles in the mid-1990s. At first more tentatively, but fully applied for the last 10 years, Quintessa will finally earn biodynamic certification as of this year, 2021.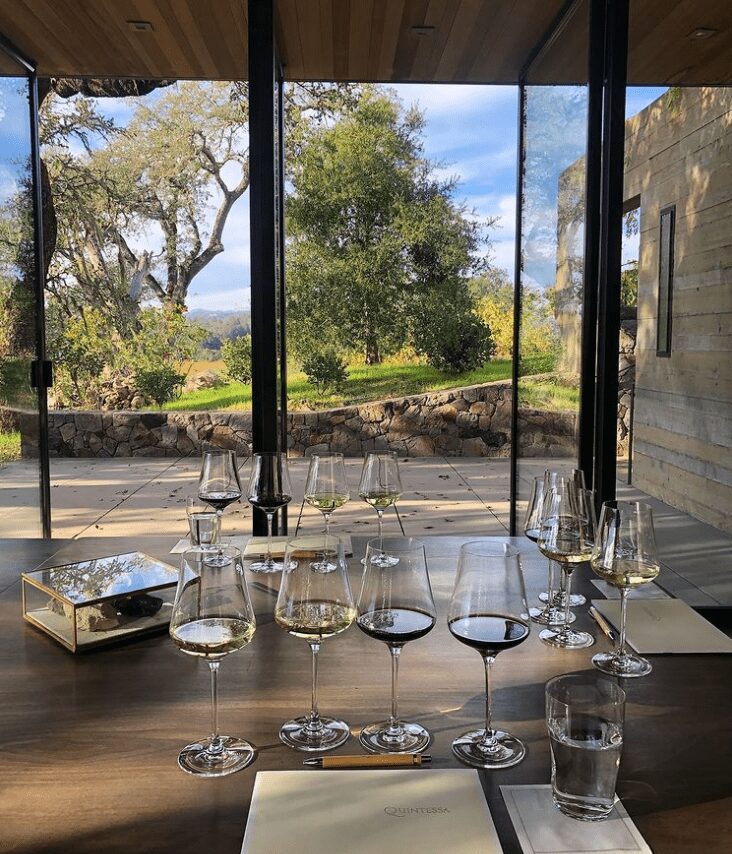 "Biodynamics requires a little bit more of a spiritual commitment", Wineburg admits. "There's one more step to it compared to organics. But, you know, you walk through the vineyard and your connection to it matters. Your energy matters", she says with the matter-of-factness of a scientists, convinced of the power biodynamics.
And also, importantly for Wineburg, it's not only a sine qua non for quality wine. Organics/biodynamics is also the most sustainable approach to farming, and not just in the environmental dimension. "If you look at it over the short term, sure, it costs more. But if you think that the greatest potential expense is replanting a vineyard and that you can get ten more years, or more, out of your vines farming this way [before they need replanting], it's actually a lot cheaper in the long run."
It's the sort of smart long-term view that results in wins all-around, and, you might say, transformative wine.
While Quintessa's wines may be hard to come by, there's another opportunity to taste Wineburg's work through her own brand, in partnership with former Rudd Estate colleague Erica Kincaid, called Post and Vine. These are a small lot, old vine wines sourced from vineyards around northern California.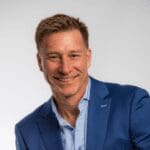 Master Sommelier John Szabo was the first Canadian to add the "MS" after his name in 2004, and he holds the WSET Diploma with honours. He is a partner and principal critic for WineAlign.com, and buyer for the WineAlign Exchange wine club, as well as columnist and consultant at CellArt.com, and feature writer for Modalina and MarQuee magazines. John is co-host of the podcast Wine Thieves, host of the IGTV series 5 to 7 Winedown, and freelances widely for international publications. His latest book, Volcanic Wines: Salt, Grit and Power, earned critical acclaim including the André Simon award for best drinks book. On the consulting side, John builds wine programs across Canada, and is currently sourcing wines for Accor/Fairmont/Sofitel Hotels in Québec.