The Man Behind the Wine
Call Ralph Hertelendy a "Renaissance man," a "man for all seasons," or just one hell of an accomplished, passionate, talented individual, possessing a smile and personality as broad and enticing as his wines are complex, intriguing, and impressive.
He is an artist, classical pianist, linguist (speaking five languages), philanthropist, traveler, sports enthusiast, and highly regarded premium winemaker. At the age of 39, Ralph has accomplished more in his lifetime than most people even dream of. His excitingly blended wines bring out artistry, music, and passion: Sip a Hertelendy wine, it will sing and speak to you.
The Wine Behind the Man
When Ralph was five, entertaining himself as most children of that age do (skateboarding, playing ball, and getting into boyish trouble), he also frequently "made an appearance," to say hello, during his parent's dinner parties. He remembers at one of those dinner parties, taking a sip of a French Grand Cru. Enjoying the flavor and experience, Ralph intuitively noticed how the food and wine simply seemed to bring the people together.
That experience of socialization resurfaced about 10 years later when Ralph started high school. Not being one to always follow normal rules, he decided to make beer in his parent's basement, figuring this would be a way to make new friends, (never considering what the negative consequences could be). As Ralph told me, "it was the worst beer I have ever tasted, it was horrible," but Ralph, the outsider, became an immediate superstar among his peers.
Driven to the Road of Success
Following high school, Ralph attended college, majoring in business, however, he never stopped thinking about wine: the taste, the smell, the way it erased barriers and simply brought people together. As with every endeavor, whether it was school, sports, music, or "whatever," he was always ready to be challenged, learn, and succeed. At the age of 25, Ralph decided he was going to make wine.
Ralph studied, became a Sommelier, worked as a cellar rat, and in sales—absorbing every aspect of wine, winemaking, and the wine community. As time went by, Ralph started to make wine (not particularly good wine) in the same basement where he made beer. He quickly learned an important lesson: You can make bad wine from good grapes, but you cannot make good (or great) wine from bad grapes. Driven to make the best, Ralph sought out and purchased premium grapes from some of the most respected Napa Valley Vineyards, and in 2015 (at the age of 34) released his first Hertelendy labeled wine, a 2013 Cabernet Sauvignon, which received an initial score of 95 from Robert Parker.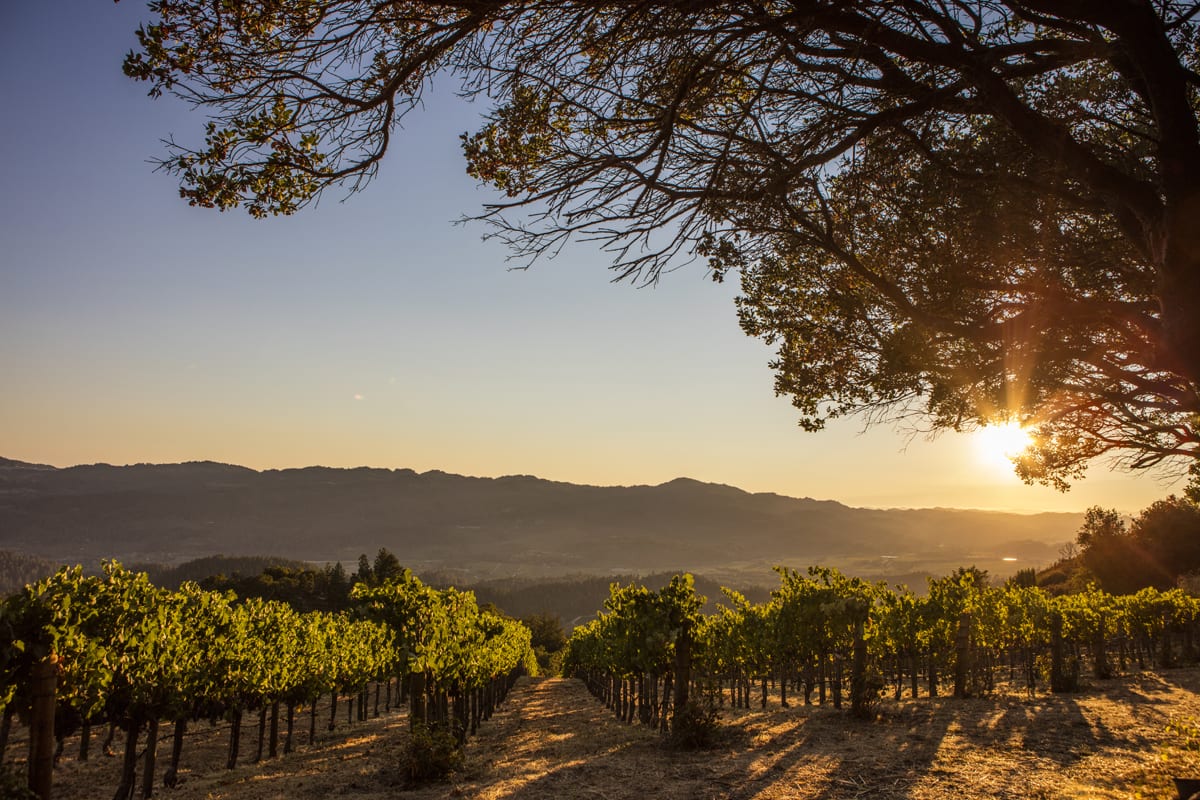 I met Ralph shortly thereafter and he confided in me, that when he received this score, he was somewhat intimidated—was it a fluke? Could he live up to this and continue to improve? However, following his initial release, awards, commendations, and impressive scores from renowned publications and wine experts such as Robert Parker, Jeb Dunnuck and Lisa Perrotti-Brown followed. Yet, as gratifying as the scores and industry recognition were, Ralph's true yardstick was seeing how people reacted when they sipped his wine…. the first time, every time.
Good Enough, Just Isn't
Ralph is determined to constantly improve, vintage after vintage. The challenges of mother nature (the last several years have offered many), is what keeps Ralph sharp, thinking ahead, and planning. He sources from small, elite vineyards, including his own Rockwell Ridge Vineyard, purchased in 2014. Rockwell Ridge is situated 35 feet below the Howell Mountain AVA dividing line. Ralph involves himself in every aspect of his wines, from the vineyard to the bottle. He is also the artist-designer behind the labels. His Cabernet bears the elegant Hertelendy Coat of Arms, Audere features a "glow in the dark" label, Heavy Metal inspired the Cabernet Franc label with "augmented reality", and the Chardonnay label changes color to indicate optimal drinking temperature.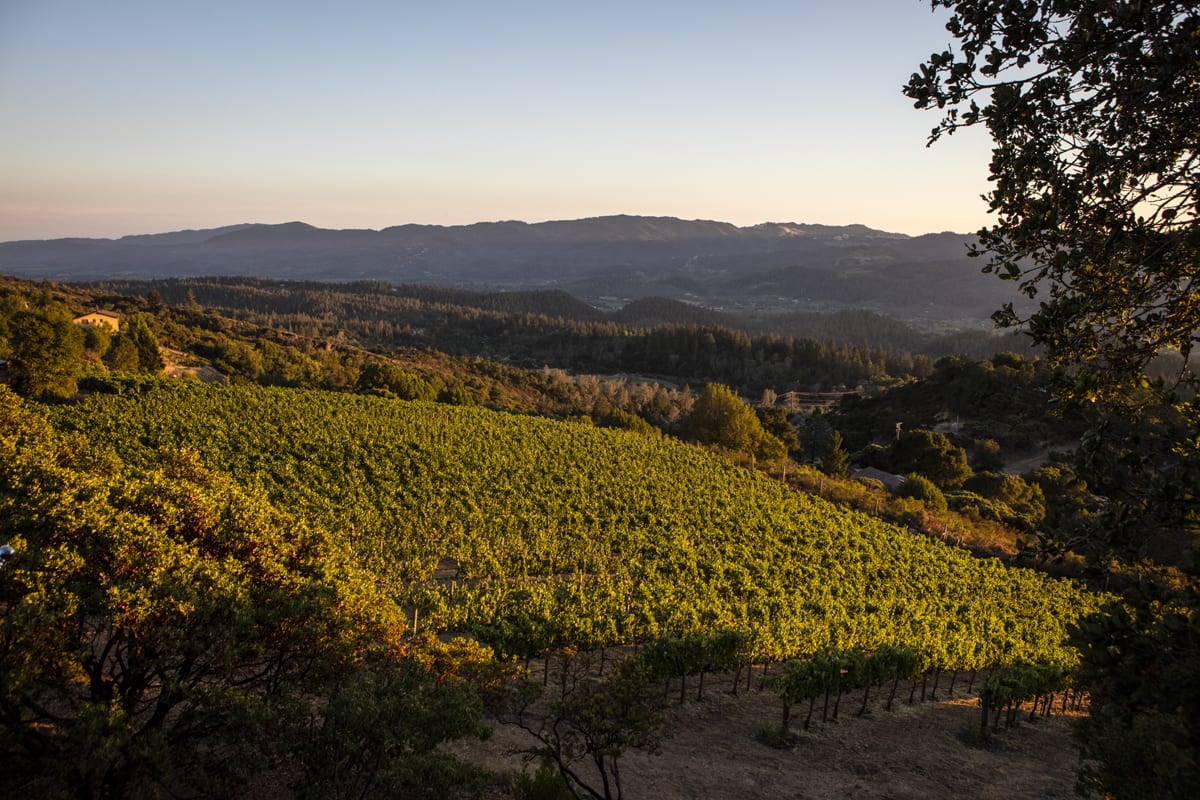 Ralph is a perfectionist. He has expressed to me several times that he is reaching for that Holy Grail—a Parker 100-point rating. But he is also realistic, telling me "As much as I want that 100-point score, I know that perfection, in the true sense of the word, is unattainable, but what an honor that would be."
Beyond Cabernet
Ralph relishes the undertaking of producing a top tier Cabernet, in an area that is plentiful with so many world-class Cabernets. Being able to have a wine that stands shoulder to shoulder with those is a great honor. However, beyond Cabernet, Ralph loves working with other varietals, to showcase them and the terroir they come from.
Cabernet Franc is a grape Ralph describes as edgy, and simply excites him. The expressions of this grape are so different from the elegance of Cabernet, that Ralph is eager to show off what this grape can be. This was confirmed when his 2018 vintage was awarded a 97 by Robert Parker, including being ranked in Robert Parker's Wine Advocate's "Top 100 Wine Discoveries of 2020," (out of 32,000 entries)!
And then, there is Merlot. Although the percentages will vary year after year, his Signature Mountain Blend is Merlot dominant, and Ralph is determined to highlight just what Merlot really can do. "It's a grape that has been put down over the last 15 years or so, but Merlot is an intriguing, exotic grape with boldness and elegance. I want to be at the forefront of bringing Merlot back to the height it deserves." His 2015 Signature Mountain Blend received 99 points and Double Gold from the Sunset International Wine Competition while his 2016 SMG won Gold at TEXSOM (run by Master Sommeliers and Masters of Wine).
And do not forget Chardonnay! Sourcing grapes from the acclaimed Ritchie Vineyards, the current Hertelendy Chardonnay has been recognized as an impressive and bold wine-showing off the best of the Russian River Valley.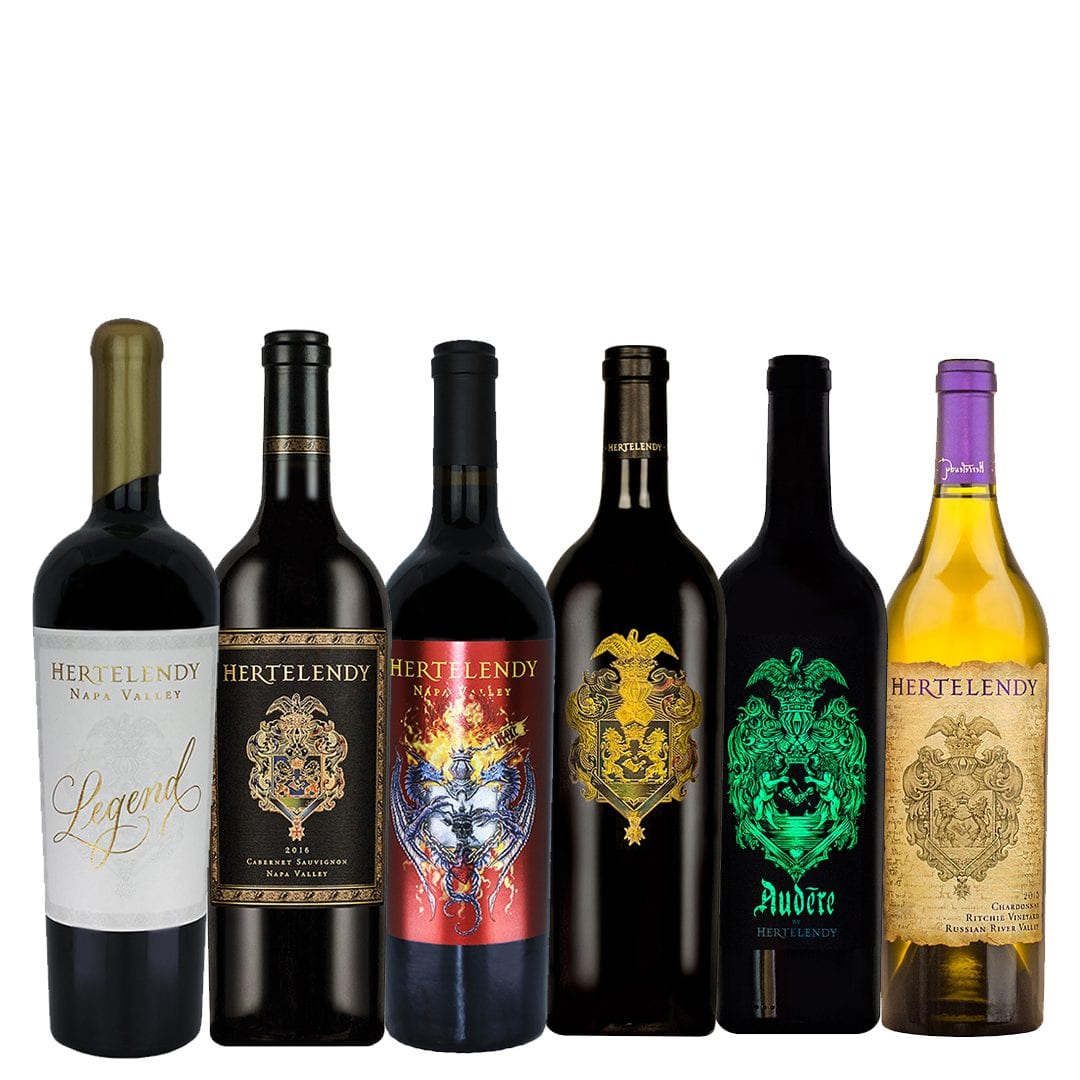 Recent Challenges
Ralph has always embraced challenges, meeting everything head-on, determined to overcome adversity. These last five years, however, with almost annual devastating fires in Napa, coming close to losing his vineyard in 2020, plus the additional stress of the Covid-19 pandemic truly put Ralph to the test. "There was a two-week period where I seriously considered making a change. I was depressed, I couldn't see a bright future especially with having to contend with fires year after year. I told Lauren (my wife) that maybe we should move elsewhere……. but then I thought of our dreams, what I had accomplished, and doubled down to move forward." Persistence, patience, challenge, working with the community, with a goal to make great wine is what kept Ralph focused. As the time-worn saying goes: "When the going gets tough, the tough get going." Ralph Hertelendy is definitely tough.
Looking to the Future
I've known Ralph for a little over five years. I clearly remember asking him, the first time my wife and I had dinner with him and Lauren, what his future goals were after achieving such early success and recognition. His answer was instantaneous: To get that 100-point Parker score.
When I asked him the same question recently, also asking what he viewed as his greatest achievement to date, his reply was also instantaneous: "Don, you can ask me that 1000 times and my answer will always be the same: The most important and the best thing I've ever accomplished was to marry Lauren, and our goal is to start a family."
Take the journey with Ralph as he continues his quest for that 100-point wine as he meets challenges, setting an example for others.
Renaissance man? A man for all seasons? Winemaker extraordinaire? Try his wines, meet and chat with Ralph…and you be the judge of "who" Ralph Hertelendy is. For me, first and foremost, he is a friend.
*Experience Ralph and Hertelendy wines with a private tasting at The Caves at Soda Canyon. Email for an appointment: INFO@HERTELENDY.COM
Visit his website: www.hertelendy.com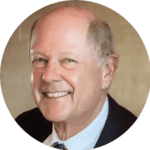 Don Sonderling is a freelance writer covering California's Wine Country lifestyle, and culture. He and his wife are constantly sipping their way from Santa Barbara to Napa, focusing on Paso Robles and the Central Coast, where they have explored for about 25 years. Don has earned his WSET2 (Wine and Spirits Education Trust) certification, has completed the Bourgogne Masterclass through the Napa Valley Wine Academy, and is a member of the LA. Wine Writers.
Focusing on the people and unique experiences to be had, Don's goal is to have people read about California's amazing wine country adventures, seeing it through his eyes, and say: "I want to go there, try that, meet them," and enrich the lives of others as his has been, by exploring California's wine roads.