New Zealand is widely known for its breathtaking landscapes and its embrace of daring pursuits. The country itself is home to around five million people, but over the years has produced timeless achievements in many realms others thought impossible.
Sir Edmund Hillary, an Auckland native, was famously the first man in history to summit Mount Everest, the tallest peak on Earth. Sir Peter Jackson brought The Lord of the Rings to life, showcasing his homeland's stunning natural beauty throughout his epic triumvirate. Heck, without New Zealander Sir Ernest Rutherford, who knows if or when humans would've split the atom.
For one reason or another, the people of this tiny island nation are bred for adventure. And in the world of wine, Aotearoa New Zealand Fine Wine Estates (AONZ) are setting out to make a little history of their own, producing New World, cool-climate fine wines deserving of a place at the table alongside those of the Old World.
Steve Smith, Principal Partner Co-Owner of AONZ alongside American Brian Sheth, is putting his more than three decades' experience in vineyards to work to create an entirely new fine wine proposition within New Zealand, and believes its the perfect place to do it.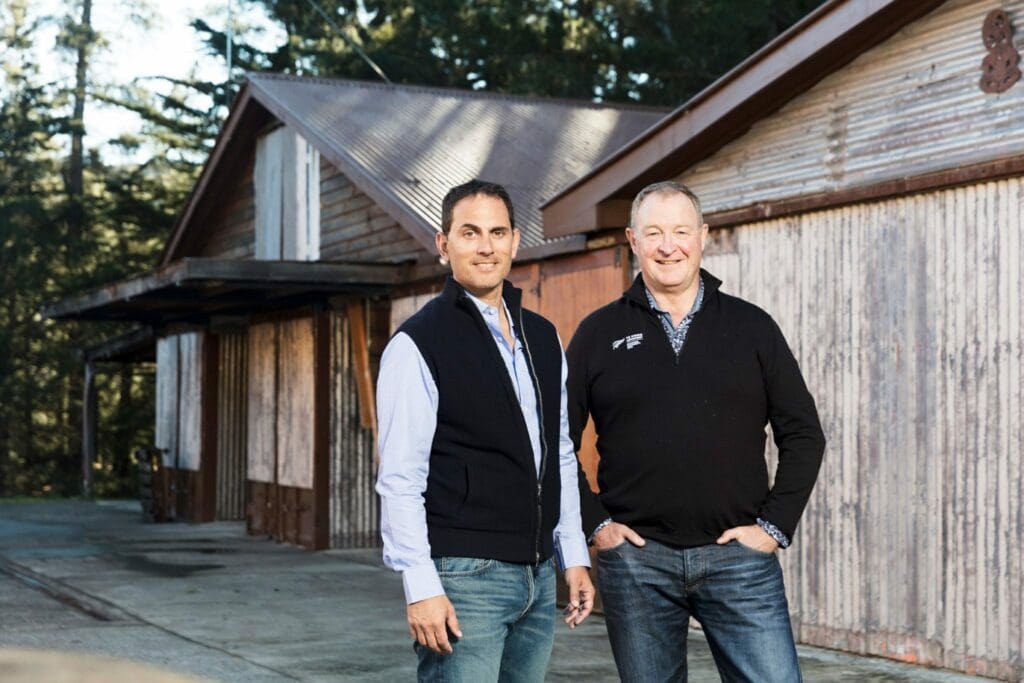 "I had this idea of why don't we find these old vineyards, vineyards of exceptional quality, and tell a story of New Zealand," Smith said.
"Using our unique propositions of those vineyards, we can create a wine that, when you put it in your glass, it's different. It still has its New Zealandness, but there's something different about it that's related to this unique parcel of fruit."
It's a project Smith's been preparing for throughout his life, whether intentionally or otherwise. Born to a farming family, he's a learned viticulturalist by training who later became the first ever with that distinction to pass the Master of Wine exam.
"My great-grandfather was one of New Zealand's most notorious bootleg whisky makers, so that must be where I get my alcohol gene from," Smith said.
He's planted vineyards, operated world-renown wineries, worked in government and university, and traveled the wine world gathering knowledge of both climate and land, all the while shaping and sharing New Zealand's wine story. The result is a tour de force of expertise and passion for both country and trade.
AONZ today produce wines represented by several brands, all of which are linked by a central purpose of pleasure, craft and culture. And they're naturally made, intentionally expressing the land in every bottle.

"Wine is the most incredible link between nature and humans," Smith said.
"Nature can't make wine. Nature can grow potatoes and grow fruit, but it can't make wine.
"Humans are the animal that's found a way to take that natural process and corral it in a way that gives them pleasure."
PYRAMID VALLEY VINEYARDS
One of the first significant investments made by AONZ was the purchase of Pyramid Valley Vineyards in North Canterbury, home to some of New Zealand's most exceptional old growth Chardonnay plots.
"The whites of New Zealand have this purity and energy and freshness and invigorating feel to them that feels like they've come from someplace sunny and cool," he said.
Featuring relative high altitude, limestone/clay soils, eastern slopes and a true inland cool-climate temperature expression, this small site has produced definitively signature fine wines with significant potential for growth.
"The wines have so much personality and cool climate drama to them that people just took notice," Smith said.
"Climatically, it's between Champagne and Burgundy from a heat point of view. It has a limestone/clay soil and if you add the bright sunshine on, that means we can ripen Pinot and Chardonnay fully because the sunshine is so energetic for the plant.
"There's very few places in the world where you can find the right combination of limestone and clay. That's a big deal, and that's what Pyramid has."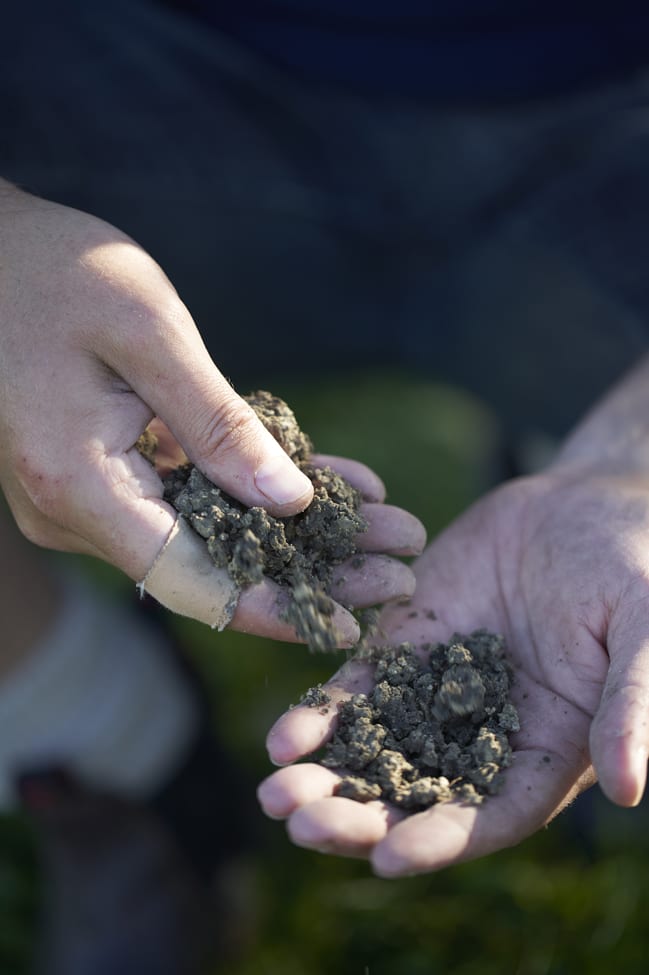 A second site purchased not long after was another small, single-site vineyard in Central Otago. This one, Smith says, was producing award-winning Pinots just over weekends. These two sites make up the Pyramid Valley brand for AONZ.
Pinot Noir and Chardonnay, Smith says, are New Zealand's true fine wine opportunities. And at Pyramid Valley, they're the stars of the show.
"It's what people love," he said.
PYRAMID VALLEY NORTH CANTERBURY CHARDONNAY (2018)

A single-vineyard production from gravelly soils, this Chardonnay is aged in old oak barrels for twelve or thirteen months before bottling.
Its slightly hazy appearance pays homage to the natural process from which its made, bottled unrefined and unfiltered.
"When you put it in your mouth, it's almost like a Chablis in its texture," Smith said. "It's tight, it's elegant, it's refreshing, and adds all these little interesting nutty characteristics all the way through it."
This Chardonnay pairs perfectly with fresh, buttery seafood or anything you'd typically enjoy with crisp Chardonnays of the Old World.
PYRAMID VALLEY CENTRAL OTAGO PINOT NOIR (2018)

The wines in North Canterbury are closest to the Burgundian expressions of the Old World, Smith says, and it's all due to climate.
Bristling, bright sunshine is met with cool ocean breezes to create an autumnal feel nearly year-round, perfect for pinot. Made very traditionally, this wine lets the land do the talking.
"It smells of flowers and strawberries and herbs," Smith said. "Flavors of red currants and red fruits, very sappy characters and a dry earthy finish to it.
"It's very classic in its proportions."
Enjoy this lighter-colored vintage with a New Zealand lamb cutlet from Whole Foods for a true Kiwi experience.
PYRAMID VALLEY MARLBOROUGH SAUVIGNON BLANC (2018)

Produced entirely from hand-picked grapes off a private grower's biodynamic vineyard, this vintage is made on-site at Pyramid Valley's flagship winery, fermented with yeast and bacteria found on site.
"It's a totally different beast," Smith said.
Bright and citrus-y on the nose, this complex medley finishes almost salty to create an encompassing experience of land, fruit and sea.
"This is serious Savignon," Smith said. "Our ambition with this wine is to show we've got a great little vineyard."
The pairings that go best with this vintage, Smith says, are similar to those poultry dishes that go best with White Burgundy.
"It's a great little glass of wine," he said.
CELLAR DOOR CONCEPT
These wines are available directly to consumers in the United States through a special partnership, which is very unique, especially for American fine wine lovers.
So run, don't walk, to sample some of these tastes of New Zealand for yourself.
"We're in a pretty lucky space," Smith said. "And I think we've found a way to express that in the wines that we make."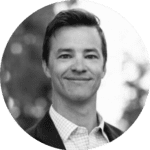 A former newspaper reporter gone corporate, Evan's passion for premium content and wine found a perfect home with Monarch. He leads the content team and is always looking for great stories to showcase. Making his home in Denver, Colorado, Evan spends his time outside of work camping, hiking and skiing, pairing these outdoor adventures with fine wines from all over the world.