From Super Bowl Hero to Winemaker Extraordinaire  
As a teenager, in the 1990's, growing up in the San Francisco Bay area, Ryan's dream was the same as many American youths. Being an avid sports fan, playing football in high school, Ryan's goal was to play quarterback for the San Francisco Forty-Niners. With odds stacked against him, who would have thought that Ryan would be drafted by the 49ers out of high school, win the starting QB position, then lead the Forty-Niners to a Super Bowl win a few years later! It was a youthful dream, but certainly not reality.
The truth was, that instead of football, Ryan's future focus turned to wine, leading him to a career where he has become one of an elite group of young Paso Robles winemakers.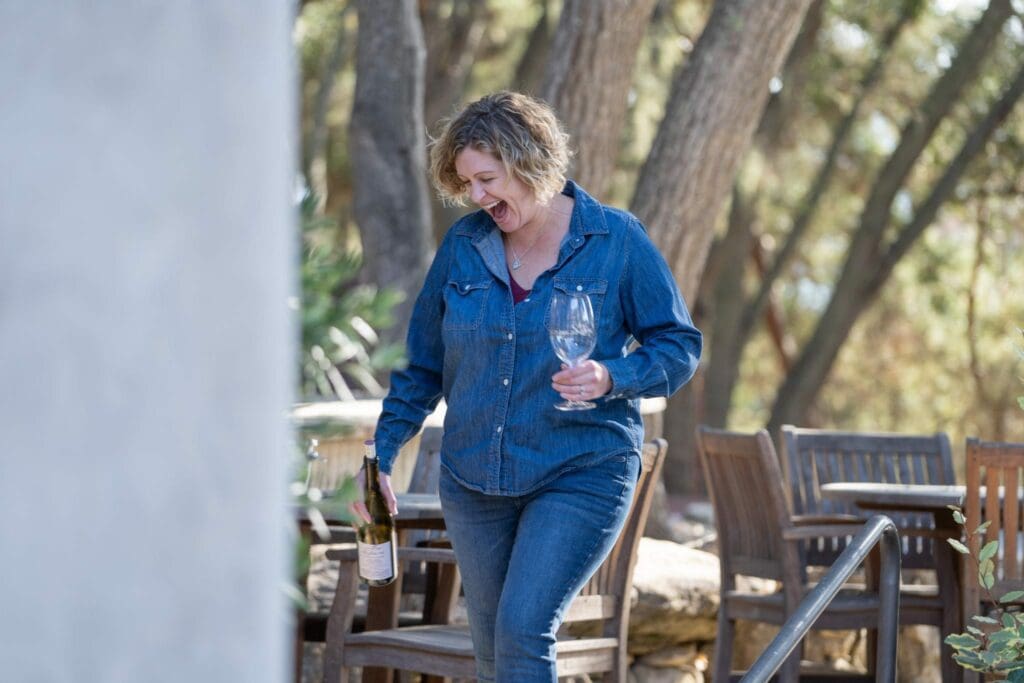 The Famous "A-Ha" Moment
The first time I met Ryan he told me that when he was in high school, he knew that to eventually be successful, he would need a solid business background.
Attending Cal Poly San Luis Obispo, majoring in finance, Ryan always had a glass of wine by his side to sip. Needing to earn some extra money while in school (and to take a planned trip to France), Ryan started working for Matt Trevisan of Linne Calodo in Paso Robles. Without realizing it, a wine education was starting to take place, running parallel to his college education.
And then that "a-ha" moment happened. During college break, on a trip to France, Ryan recalled to me: "I was sitting on the banks of the Rhone River, in the same spot Van Gogh painted A Starry Night, watching the fireworks of the Bastille Day celebration, sipping from a bottle of Domaine Tempier (recognized throughout the wine industry as the benchmark producer of Mourvèdre). It was magical, and suddenly my future clicked for me, right then and there."
At 23, armed with a finance and viticulture degree, Ryan was about to pursue his dream of becoming a winemaker. It was 2007, possibly one of the most exciting times for wine in Paso Robles. This was the beginning of Paso's true emergence as a serious wine region, a time where so many new, exciting winemakers were beginning their careers. These winemakers would eventually put a significant stamp on the Paso Robles region, and Ryan was among that group.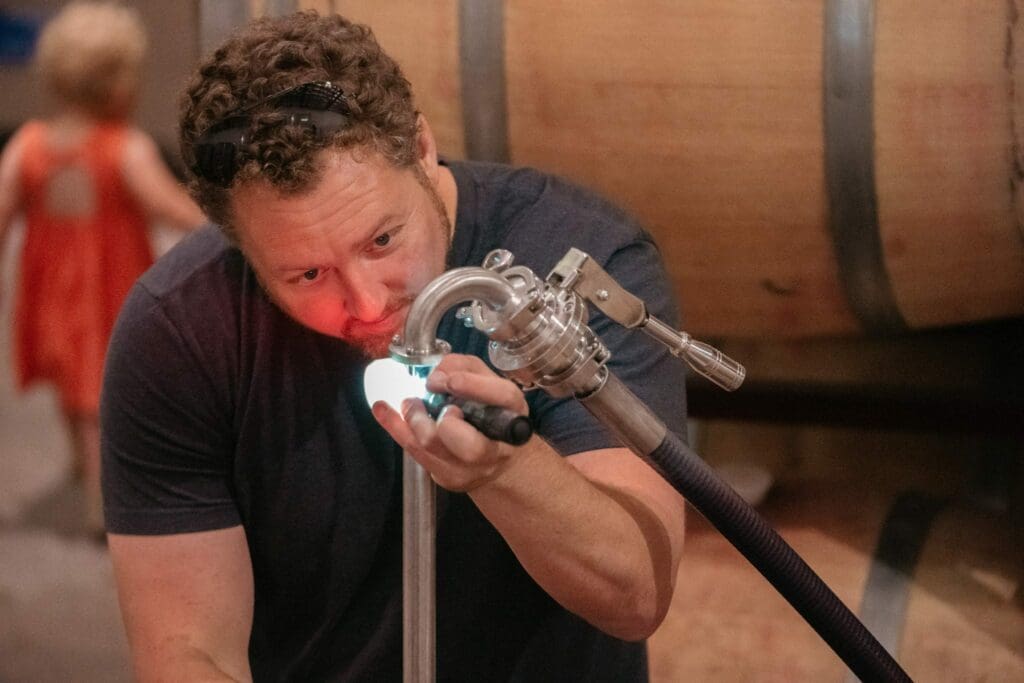 The Winemaker
In order to fully appreciate and understand the wines of Ryan Pease, you need to know the man behind the wine.
Ryan is humble, with a restrained excitement that is just bubbling to be let loose. He is a planner and laser focused, with a maturity that transcends his years. The best example of his focus is his comment to me about being a good businessman. His practical thinking and patience paid off for him big time during the financial crises, when he was able to secure acreage in premier vineyards, because he had the resources to commit to the cost. In fact, Ryan mentioned that he has never been in debt…he has moved slowly, with calculation, so that he never had to answer to anyone but himself.
When Covid hit years later, Ryan and wife, Nicole, quickly recognized the need to re-invent their sales and marketing focus; subsequently, Paix Sur Terre realized their best year yet.
Ryan is willing to change, to think outside the box, seek advice and most important, take calculated risks, embrace challenge, and be receptive to moving fast, effecting change as circumstances dictate.
The Wine
There is an old saying: "You can't make good wine from bad grapes, but you can make bad wine from good grapes." However, much more is needed than simply good grapes to make good wine….and Ryan acquired all the essential parts.
Education was critical, and not just the business and viticulture education received in school.  Now the real-world education began.  Following graduation in 2007, having had experience with Matt Trevisan, this 23-year-old was about to enter the fast track, self-driven by his desire to learn and succeed.  Over the next several years Ryan learned, working from some of the best:  Linne Calodo, Epoch Estate Winery and from Joe Barton at Barton Family Wines, where Ryan eventually took over that winemaking program.  Never one to let grass (or in this case vines) grow under his feet, Ryan launched his own label with the 2010 vintage…. releasing it in 2012: Paix Sur Terre was born-a dream was realized.
Given his education in viticulture and finance, with the connections he had made, Ryan was able to purchase fruit from some of the most sought-after vineyards in the area. Developing his own style, Ryan zeroed in on the specific grape he had fallen in love with: Mourvèdre.
When I asked Ryan "why Mourvèdre" his answer was simple (and so typical of his personality and drive): "Because, I look at Mourvèdre as being the anti-grape. It's everything you don't expect in a grape. First comes the earthiness, then comes the fruit expressions." It's a grape that is challenging and expressive, allowing the winemaker to test himself bringing out the characteristics of terroir, weather, and the winemaker, in the final product.
However, Ryand doesn't restrict himself to just Mourvèdre, he creates blends, plus an elegant Ugni Blanc, and Clairette Blanche (both white wines).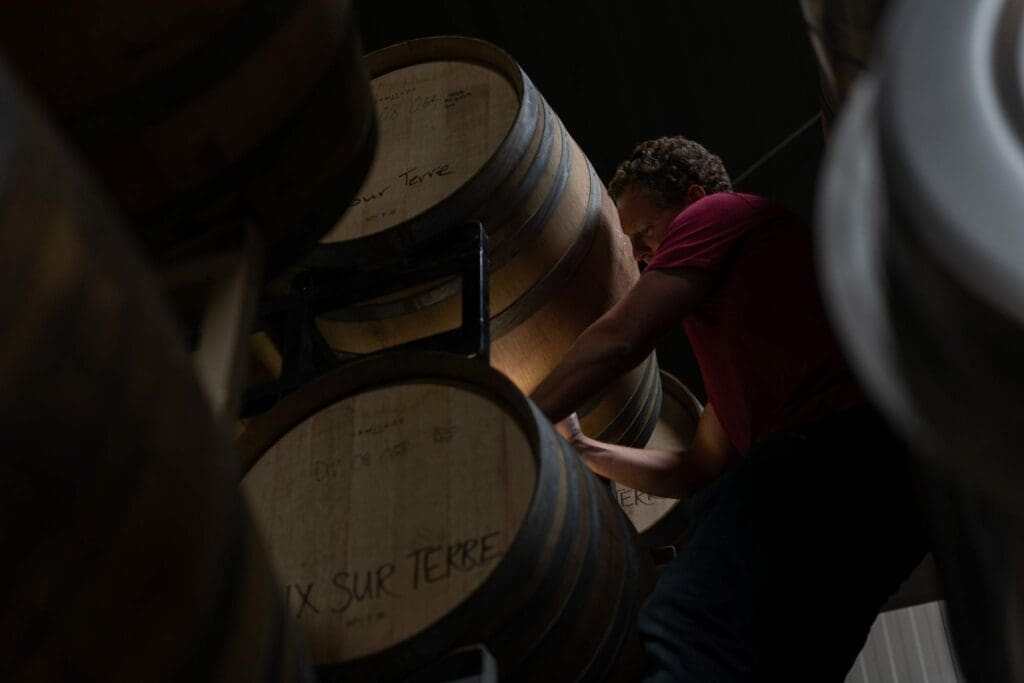 Wine Reflecting the Person
Wine manifests terroir and the "true" characteristics of the grape, but the other element in wine is that it mirrors the winemaker's personality.  Ryan is humble, appreciative, respectful, curious, and patient.  He is willing to experiment and change-and challenge himself.  It is these nuances you will discover in his wine.
Talking to Nicole recently I asked her to tell me something personal about Ryan. She related a conversation to me she had with Ryan, where he said he would never make a Cabernet Sauvignon or a Rose…his exact words were "over my dead body."
When I asked Ryan about this later, he commented that Mourvèdre, in his opinion, was the perfect Rose grape, and that it is most difficult to "get Rose right," so he had to make it because of the challenge. Judging from the 93 point score his Rose recently received, Ryan "got it right." As to the Cabernet, well, it's growing right next to his tasting room, and it's perfection. So, Ryan decided to challenge himself again, and created a new "brand within a brand." Keep your eye out for the release of the Cabernet Sauvignon, in 2021. Certain to be another winner, this further demonstrates Ryan's progression and willingness as a winemaker to push the envelope, and expand outside his comfort level.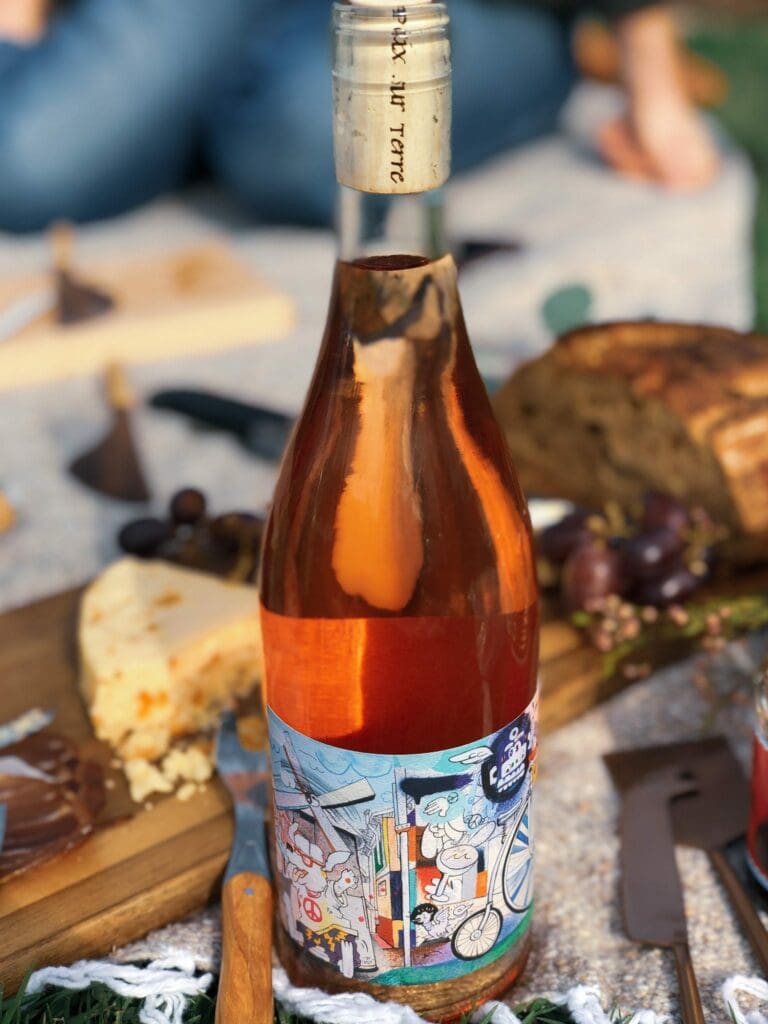 Fun Facts and Comments
*COVID-19 presented a huge challenge to Ryan as to others. Nicole said, "it was a blessing in disguise," forcing them to re-focus and re-invent their marketing efforts and DTC program. Paix Sur Terre had their best year ever.
*Ryan was the first in the area to grow Ugni Blanc.
*Childhood friend John Blythe, artist, designs all of Ryan's labels-new every year.
*Nicole, personally, foot stomps all the grapes. And it's NOT like in "Lucy."
*Nicole and Ryan met during high school, hanging out in a Safeway parking lot.
*Ryan loves the opportunity of a "do-over" every year-challenging and pushing his own limits.
*Paix Sur Terre consistently receives high ratings, such as:
—Jeb Dunnuck: 2018: Songs of Its own (94), Either Side of the Hill (96).
—Wine Enthusiast: 2019-Ugni Blanc (95), 2018-Either Side of the Hill (96)
—Purely Domestic Wine Report: 2019: Days Between (95)
*Ryan's two proudest achievements:
-Personal: His beautiful family of Nicole and his two girls, age 2 and 3.
-Business: Exercising his independence…and having taken things slowly, never having been in debt and having the independence to not answer to anyone else.
————
My most memorable moment with Ryan: In August of 2014 I arranged a dinner with friends and winemakers in Paso Robles. This was the first time I had been able to sit down with Ryan and talk, without wine being the focus. When I arrived home, there was an email from Ryan, commenting on how nice it was to be able to get to know me, and he hoped one day, when he was older, he would be able to relate to younger people as well as I. Personally, this was a very gratifying compliment to receive, but it also said volumes about this young man.
Ryan Pease had a youthful dream of becoming a star professional quarterback.  Instead, he became a star winemaker – plus a role model to his peers, and the next generation of Paso winemakers.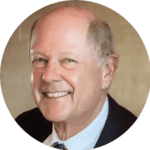 Don Sonderling is a freelance writer covering California's Wine Country lifestyle, and culture. He and his wife are constantly sipping their way from Santa Barbara to Napa, focusing on Paso Robles and the Central Coast, where they have explored for about 25 years. Don has earned his WSET2 (Wine and Spirits Education Trust) certification, has completed the Bourgogne Masterclass through the Napa Valley Wine Academy, and is a member of the LA. Wine Writers.
Focusing on the people and unique experiences to be had, Don's goal is to have people read about California's amazing wine country adventures, seeing it through his eyes, and say: "I want to go there, try that, meet them," and enrich the lives of others as his has been, by exploring California's wine roads.