For special nights, my hubby and I like to order top-notch takeout to enjoy at home and hearken to a fine dining experience. I do love a restaurant, but there is something to staying at home in your comfy clothes, putting on some great TV, and having good food come to you! Being in the wine business, I have a pretty extensive collection of wine at home. Pairing these wines with takeout is a blast. Enjoy this series as we pair exquisite wines with delectable takeout that takes it up a notch! Today we explore a Michelin-rated restaurant, at home!
One of the silver linings of this pandemic has been the rise of the restaurant pickup and delivery with Tock. Pre-COVID you could only order delivery from well-known apps like Postmates, Uber Eats, or maybe GrubHub. Those were the usual weeknight takeout fare: Chinese, Thai, sushi, and pizza. Tock is unique in that the restaurants featured are generally dine-in only and were not traditionally available for delivery. Now, from the comfort of your home, you can order fine-dining delivered to your door or for contactless pickup.
Michelin in My Living Room?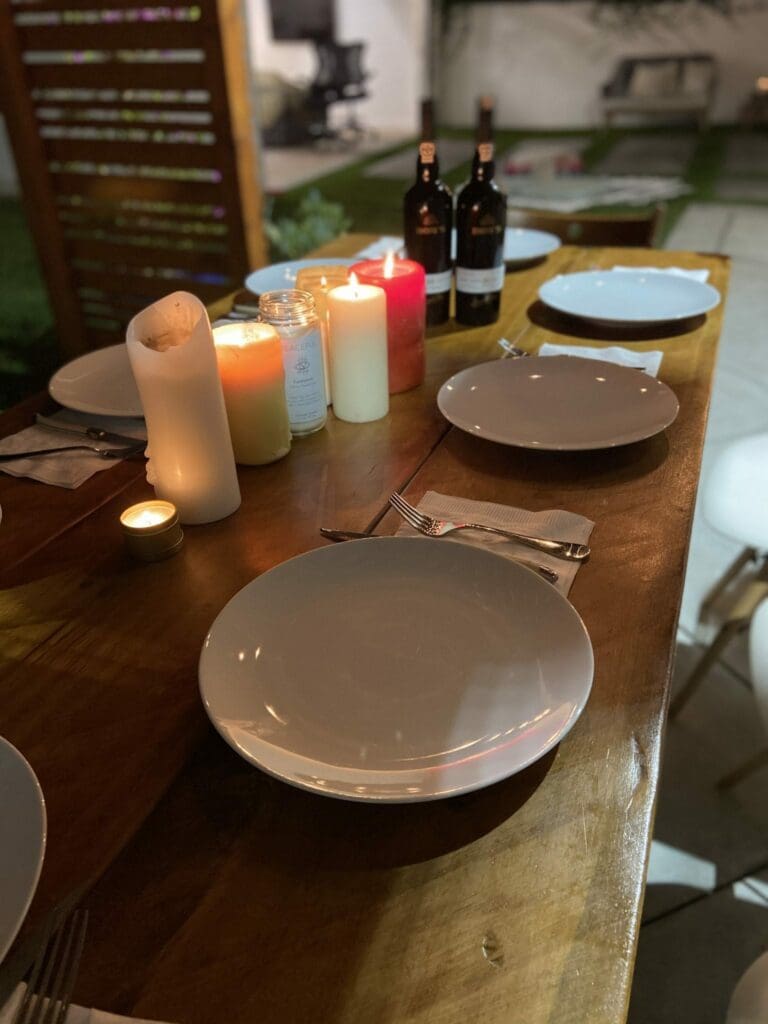 One Michelin star restaurant, Kali, is a small neighborhood gem tucked in between Hollywood and Larchmont Village. Kali focuses on local and hyper-seasonal farmers' market ingredients with a contemporary twist and Californian sensibilities. I have attended a handful of wine events at Kali and have dined here privately, and it never disappoints. Think black barley risotto and meringue gelato with candied egg yolk shavings. Inventive foods for sure, but always comfortable, and never fussy.
The Meal
Can you have a Michelin level meal in the comforts of your home? Their weekly "Family Meal" is thoughtfully designed to not only be delicious and comforting but also have the ability to travel well from their kitchen to your home. Kali sources only the finest ingredients from local California farms, making the menu 90% organic and sustainable. At $59pp, this Family Meal over-delivered. The menu included: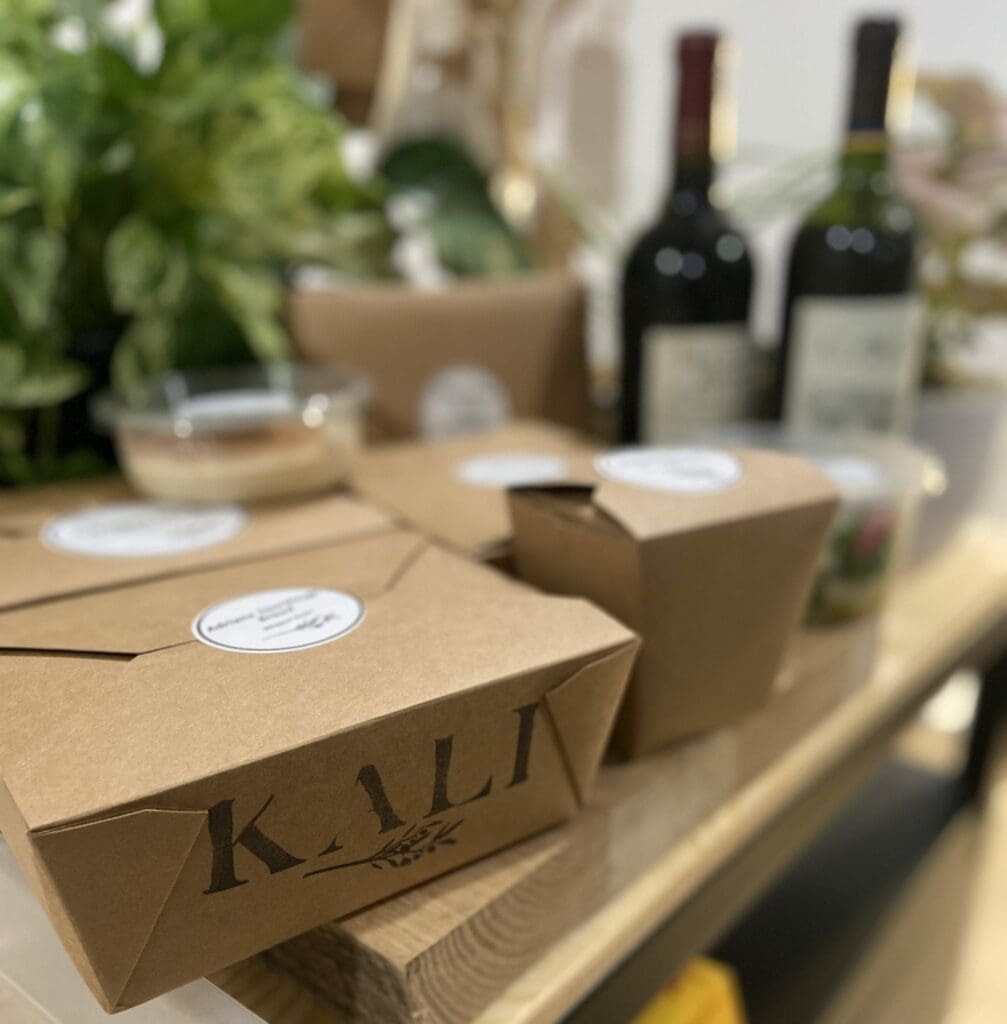 Market Green Salad, Creamy Weiser Potatoes w/ Crème Fraiche/Chives, Adrian's Sourdough Bread, Charred Broccolini w/Almonds, Roasted Honeynut Squash, Dry-Aged Ribeye Steak, and Butterscotch Pot de Crème.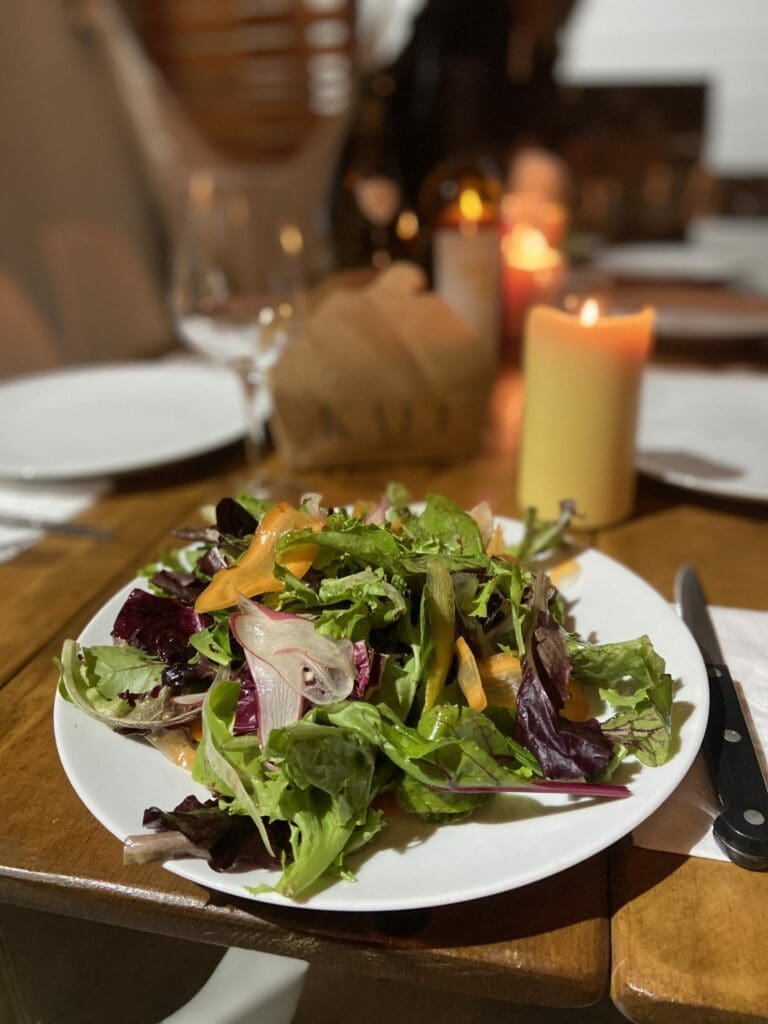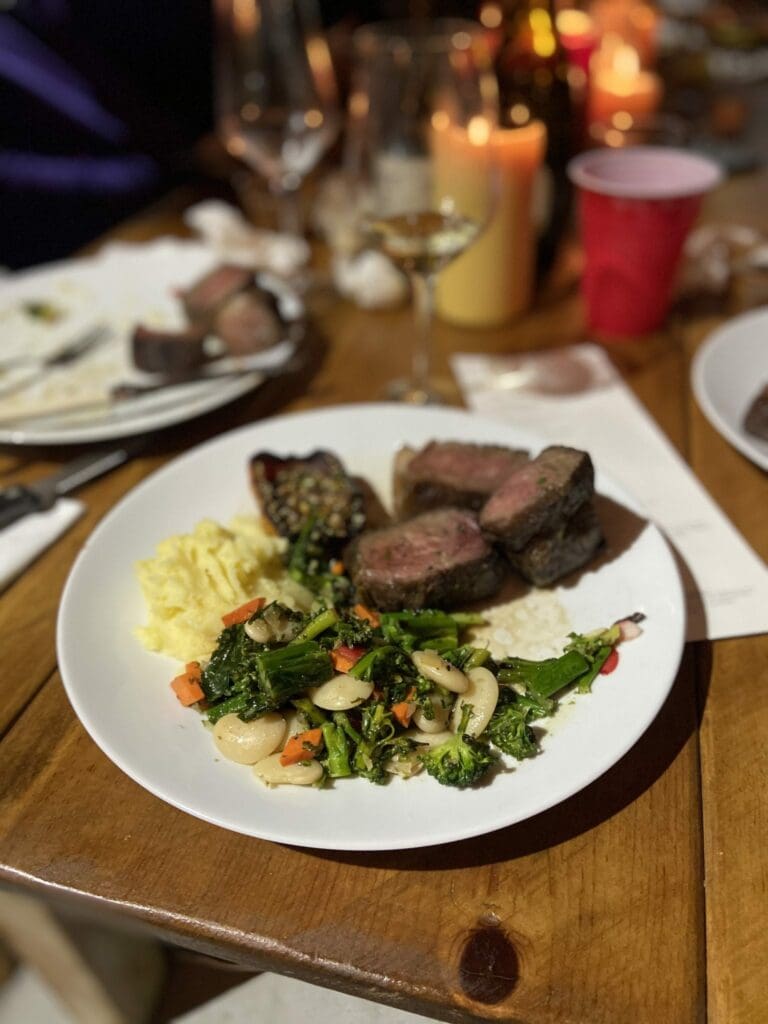 The Wine
The challenge was to pair wines with each segment of the meal. We started with a few whites to enjoy with the salad course and the sides, then moved to assertive reds with the steak, and wrapped with a fortified or two alongside dessert.
To Start: Light Whites
Jean-Luc Colombo Saint-Peray "La Belle de Mai" 2018 ($30)
A female-led winery with Laure Colombo at the helm. A blend of 60% Roussanne and 40% Marsanne (two common white varieties in the Rhône), this white dominates with summer white flower notes on the nose and the palate. The wine landed much fuller and richer than I thought it would be, but hey, sometimes food and wine pairings are a bit fluid. I enjoyed a glass of this as I was plating our dinner, and it was a perfect winter starter wine.
Saget La Perrière Sancerre 2019 ($40)
The high acid here played well with the vinaigrette-based salad. Sometimes I forget how different Sancerre is than New World Sauvignon Blanc. Specifically, New Zealand Sauvignon Blanc, which is generally lean and green. So many green notes (green fruit citrus, grass, etc). This Sancerre is aged 3-4 months on the fine lees (dead yeast cells) which adds body and structure. The aromas are varied, including citrus (lemon), stone fruit (peaches), and tropical fruit (mango), plus white flowers. If you're in a Sauvignon Blanc rut, Sancerre is a great way to venture out.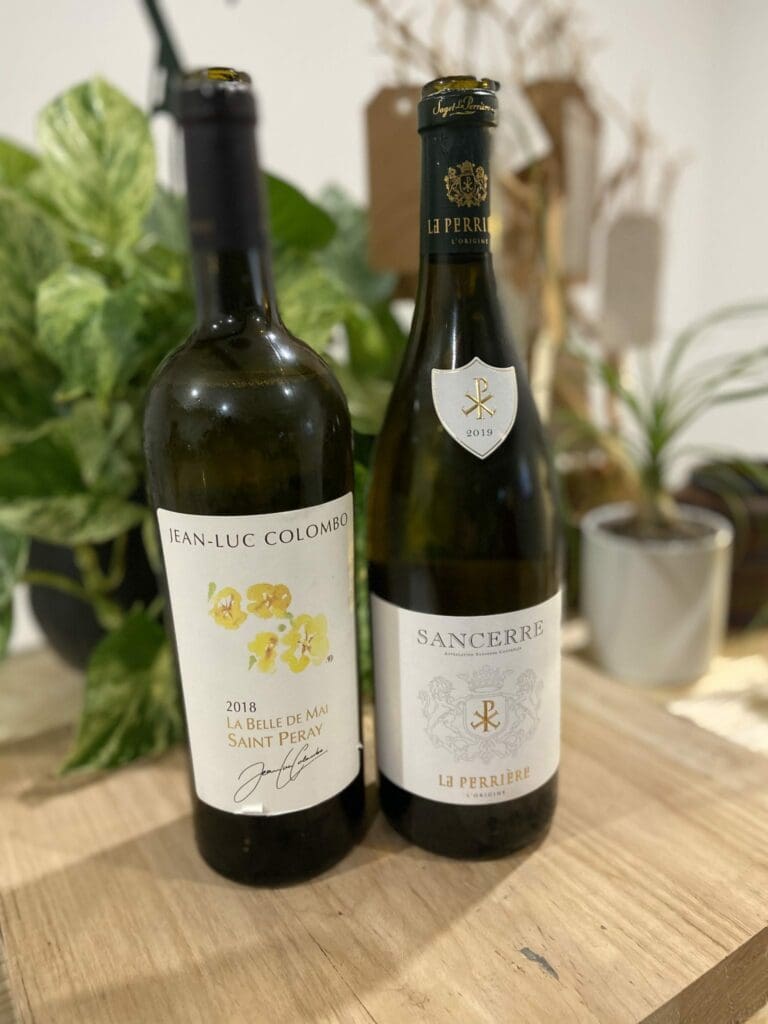 Interlude: Fuller Whites
Sosie Wines 2019 Rossi Ranch White Blend ($35)
Sosie Wines is a low-intervention Sonoma winery: they don't inoculate with commercial yeasts, and use only minimal additions, when necessary. This Rhône-style white blend of 52% Roussanne, 27% Grenache Blanc, and 21% Marsanne blew me away. Especially the day after! I have learned that these white Rhône grapes really love exposure to oxygen. The wines get more complex, even a bit nutty and spicy, the longer they are opened. Stone fruit prevails with this wine (peaches and apricots), plus a marked salinity. This wine worked well with the various side dishes. I kept one of the fuller whites and one of the reds in everyone's glasses as we enjoyed the main course plus sides. This allowed us to sample the whites with the sides, and devour the steak with those reds.
Diora 2018 La Splendeur du Soleil Chardonnay Monterey ($20)
What is a meal without Chardonnay? There are varying styles and expressions, but a full, lush Chardonnay wins for me every time. Showcasing: malolactic fermentation (providing creamy notes), lees stirring (providing roundness), and barrel aging (providing toastiness), this is not a shy wine. With a rich meal on our plates, this wine stood strong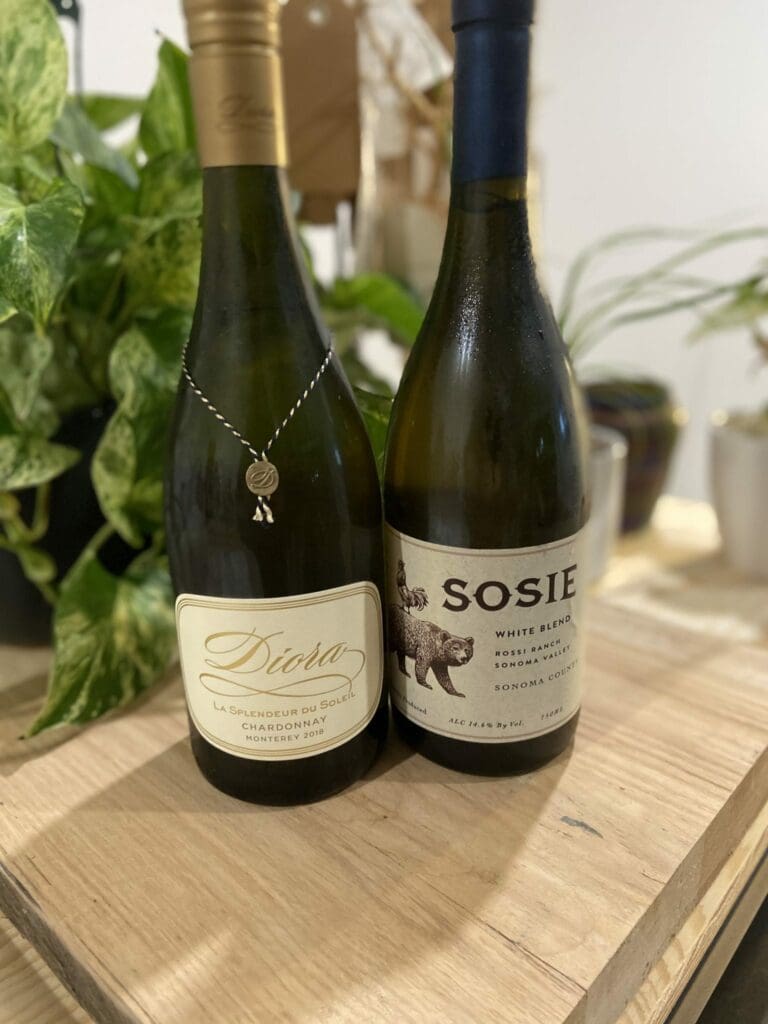 The Main Event: Steak Reds
Mullan Road Cellars Columbia Valley Red Wine 2016 ($45)
The second label of Dennis Cakebread, this Washington state Bordeaux blend knocks it out of the park. With 51% Cabernet Sauvignon, 29% Merlot, and 20% Cabernet Franc, this wine speaks softly, yet carries a big stick. This was the clear winner to pair directly with our dry-aged rib eye. Dark black fruit, dried herbs, and spice notes abound. A layered and concentrated wine that over-delivered.
Bodegas Caro "Caro" 2017 ($70)
Dr. Laura Catena, proprietor at Bodegas Caro is a fourth-generation Argentine vintner, physician. Her contribution to the ascent of Argentine Malbec onto the world stage is not to be overlooked! This wine was well-rounded and a perfect end to the meal. While the Mullan Road paired beautifully with the steak, this Malbec (74%) and Cabernet Sauvignon (26%) tied it all together. This wine tasted like Malbec if she stood up straight and had a ruler above her head. We have the Cabernet Sauvignon to thank for that! Big, rich, and chocolatey. This was the perfect end to the savory portion of the meal.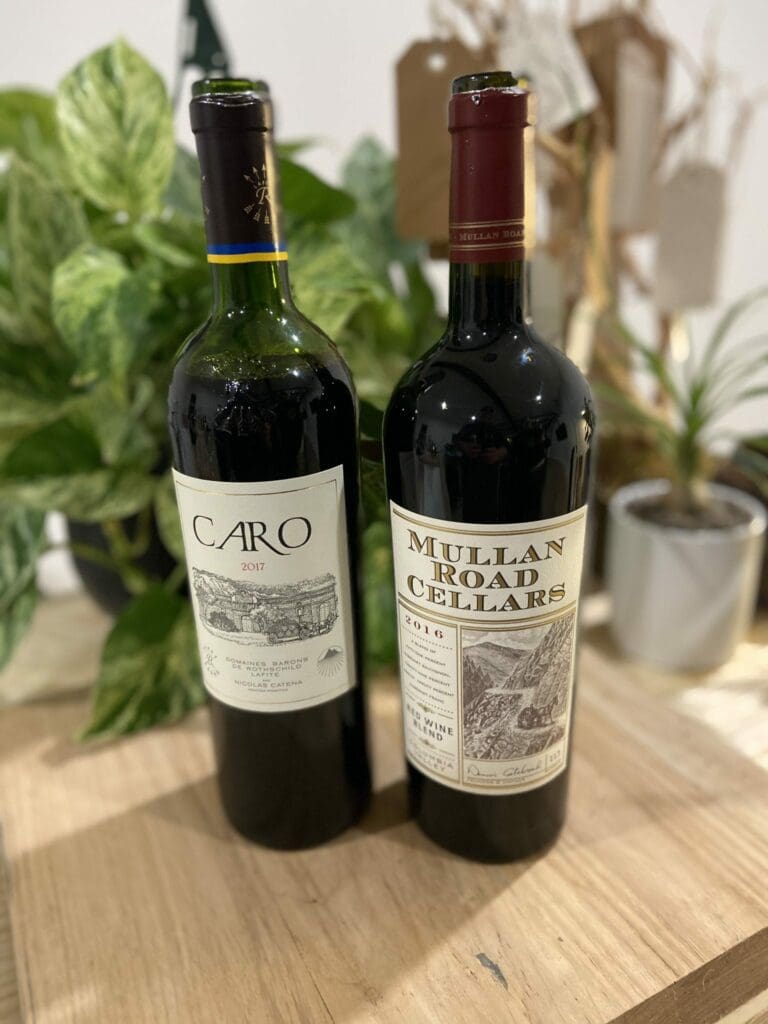 Take It Home: Dessert Wines
Such a treat to enjoy both of these extended age tawnys with the butterscotch pot de crème. Tawny Ports are aged in small oak barrels and gradually exposed to oxygen, which lightens the color of the wine from deep red to eventually amber, or tawny. If you THINK you don't like Port, try Tawny Port….it's much less sweet and has a very pleasant nuttiness.
Dow's 10-Year-Old Tawny Port ($39)
A gorgeous tawny/light brown color with red fruit notes still present (cherries). But the main event here is the nuttiness (almonds and toffee) plus vanilla notes. This wine will pair with any cinnamon-based dessert. A crowd favorite with the pot de crème!
Dow's 20-Year-Old Tawny Port ($67)
And for good measure, we enjoyed the 20YO side by side with the 10YO. A darker brown in color and major nuttiness on the forefront (moving into butterscotch). This wine still carried some red fruit notes, but those were much less prevalent than the secondary and tertiary notes.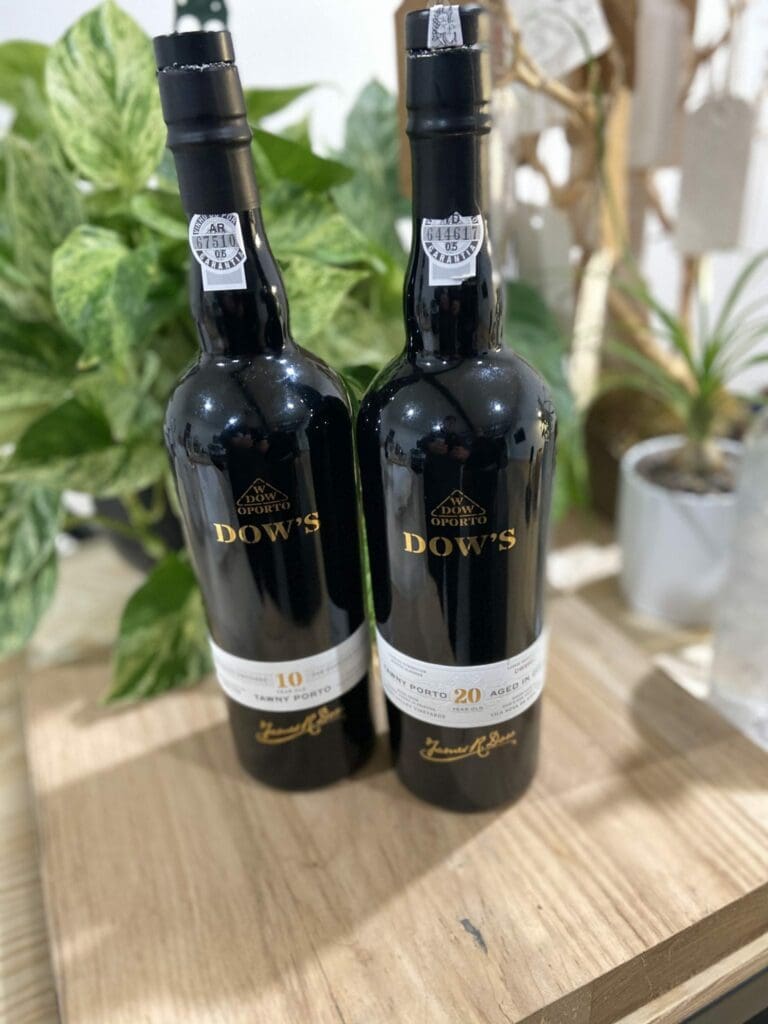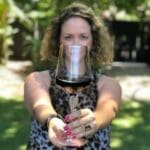 Brianne Cohen is an LA based event producer, certified sommelier, wine educator, and wine writer. During the pandemic, Brianne entertained over 7,000 people through her "Virtual Vino" online wine classes, regularly highlighting diverse (i.e. Black, BIPOC, female, and LGBT) owned wineries. She now offers both in-person (and virtual) wine tasting experiences for her corporate clients. Brianne regularly judges at international wine competitions, including the International Wine Challenge (IWC) in London and holds the WSET Diploma certificate. She writes on her own blog and for outlets such as Decanter, Vintner Project, and Kiplinger. She also holds an MBA from Loyola Marymount University. Brianne Cohen Wine & Events is a certified woman-owned business with WBENC.