People are generally surprised to learn that wine is made in Los Angeles, and even more surprised to learn that good wine is made in Los Angeles. Byron Blatty, who focuses on limited-edition handcrafted red wines from sustainably farmed, family-owned vineyards in Los Angeles, recently held a seated consumer tasting that they dubbed The Judgment of Los Angeles: LA vs Napa.
An ode to the more famous Judgment of Paris held by Steven Spurrier in 1976 that single-handedly put Napa Valley on the (wine) map. In the Judgment of Los Angeles, Blatty pitted their LA Cabs against benchmark Napa Cabs such as PlumpJack, O'Shaunnessy, Far Niente, and Orin Swift. All wines were served blind. A gutsy move! Attendees were asked to pick their favorite wine in the flight.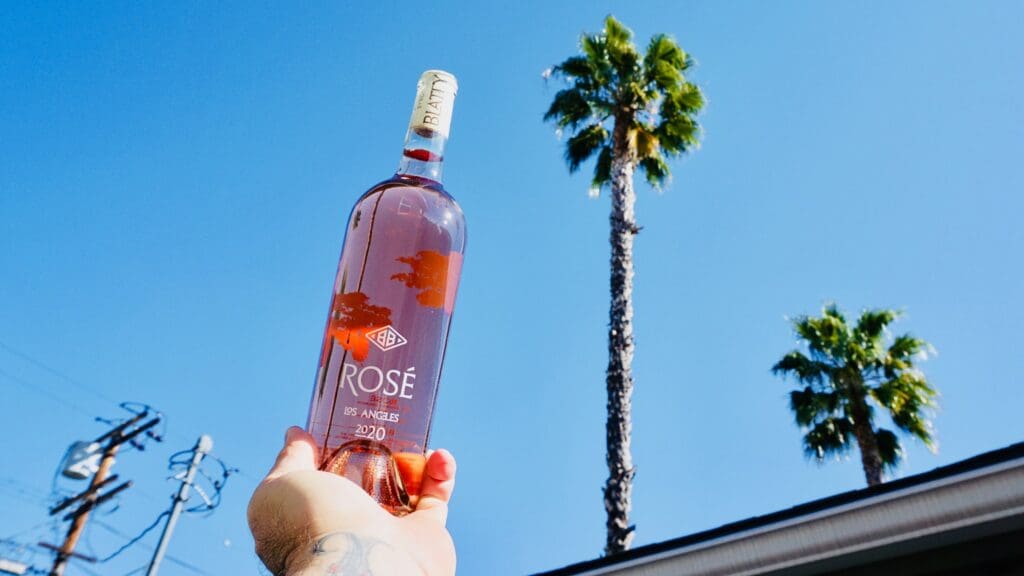 With bated breath, Mark Blatty, owner and proprietor of Byron Blatty, revealed the winner at the end of the tasting and it was their own Byron Blatty 2017 Proprietary Red (98% Cabernet Sauvignon and 2% Petit Verdot), which retails for $150. Everyone was floored, including Mark. He knew he was taking a risk, but he was up for it. At worst, he knew his wines would stand up and sit well with the Napa Cabs, and at best it would win, which it did!
More recently the 2018 vintage of their Proprietary Red proudly earned 93 points from Wine Enthusiast and their "cellar selection" designation, which means that the wine exhibits pedigree, structure and staying power—the hallmarks of age-worthy wine.
Byron Blatty Proprietary Red Blend $150 (Los Angeles, CA)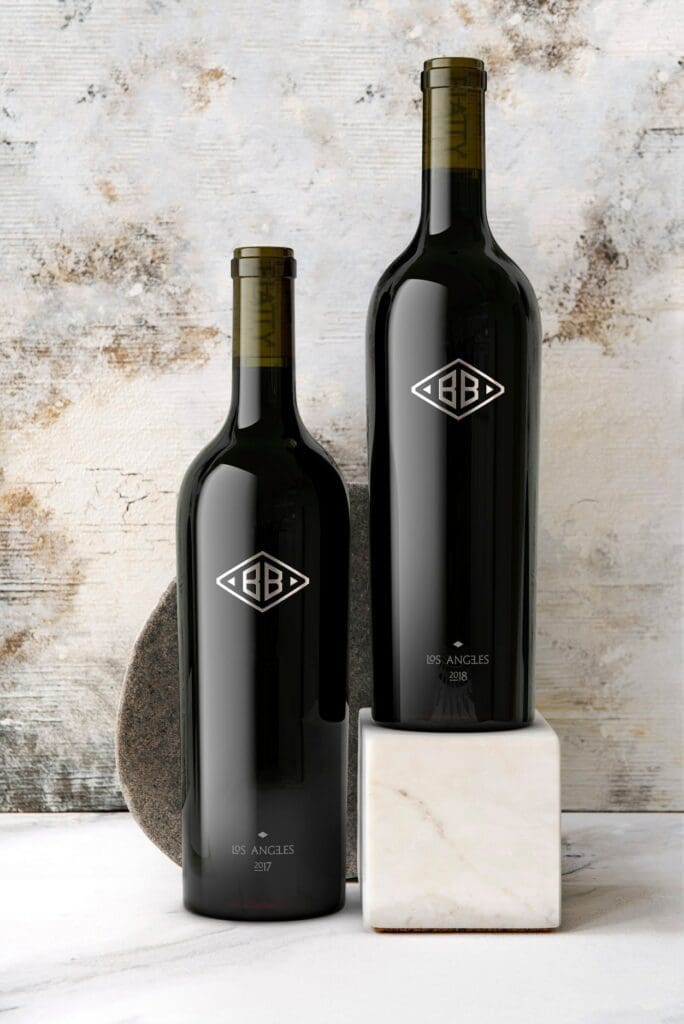 This wine is 98% Cabernet Sauvignon and 2% Cabernet Franc. Aged 22 mos in French oak (100% new). This wine showcases ripe, bombastic dark (mostly black) fruit. Earth and spice notes add to the roundness and fullness of this wine. If any wine was ever deep, dark, and brooding, this one is it. Fine-grained tannins and balanced structural elements showcase the harmony of this wine. Decanting recommended. 50 cases produced
Let us rewind a bit to understand the history of LA winemaking and how Byron Blatty got here.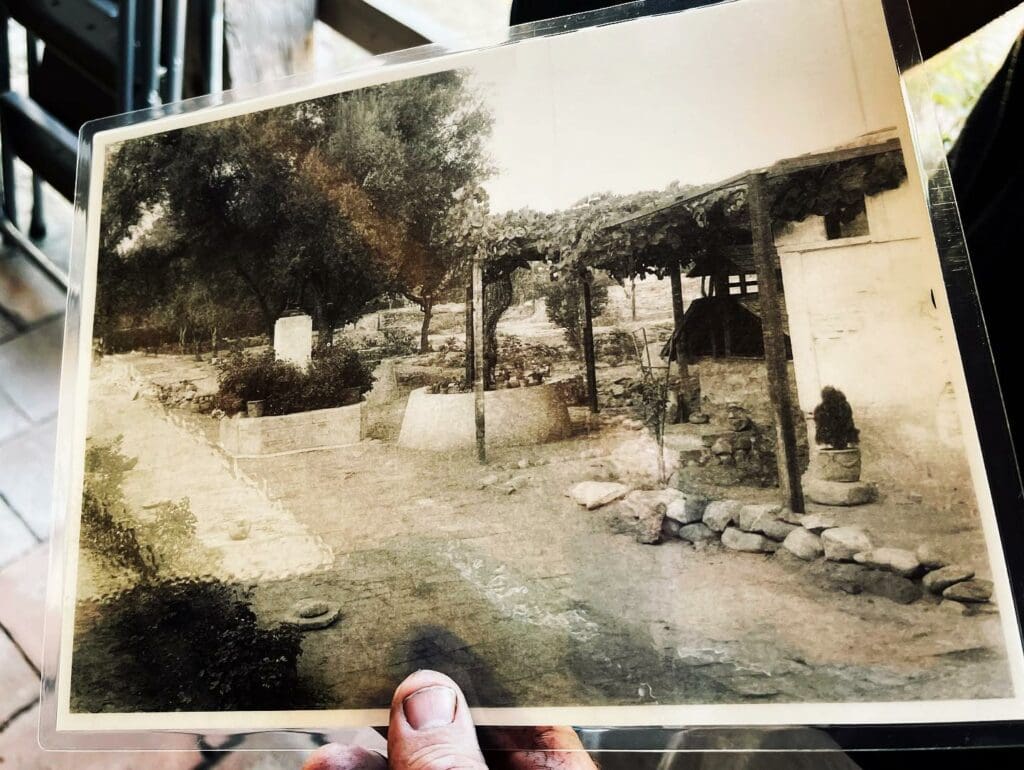 In Los Angeles, grapes for wine (the Mission grape variety) were first planted at the San Gabriel Mission in 1771. Interestingly enough, today Los Angeles is home to the oldest vine in California, the Ramona Vine, planted in 1775. Another surprising fact: Los Angeles was the birthplace of California's wine industry, notes Mark Blatty, referring to the first commercial winery in the state, opened in downtown Los Angeles way back in 1833.
By the mid-1800s, there were more than 5,000 acres of grapes planted in Los Angeles County, which made up 18 percent of the acreage in the entire state of California. But then came phylloxera, followed by Pierce's Disease, both of which decimated the vineyards. And then the straw that broke the camel's back: Prohibition.
By the end of World War II, with industrialization and the housing boom, vineyard acreage was reduced to fewer than 250 acres. While the original seal for the county of L.A. includes a grape cluster, the county became a forgotten wine region as Napa Valley and other regions grew to prominence.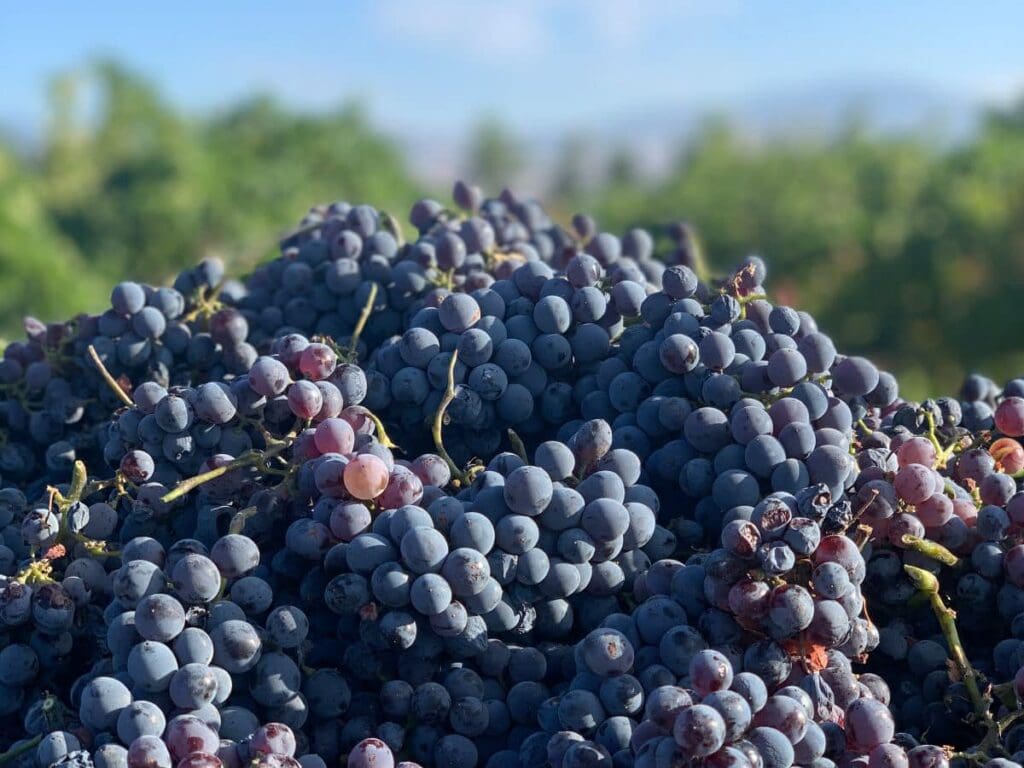 So how did this tatted-up LA local get into the wine business with his wife, Jenny? Both worked full-time in the entertainment industry and were just starting a family and starting Byron Blatty. They decided that it made the most sense for Mark to leave TV to launch the wine business while they were both out on leave after their son Oliver was born.
It was January 2017, and while they had wine in barrel, nothing was bottled at that point. They were planning on releasing their first two wines that coming fall and still needed to finalize blends, labels, all of our bottling needs, launch the website, and everything that comes along with launching a brand. So, between the winery, the family life he wanted, and the TV job, something had to go. Mark left his job and went full-time into Byron Blatty.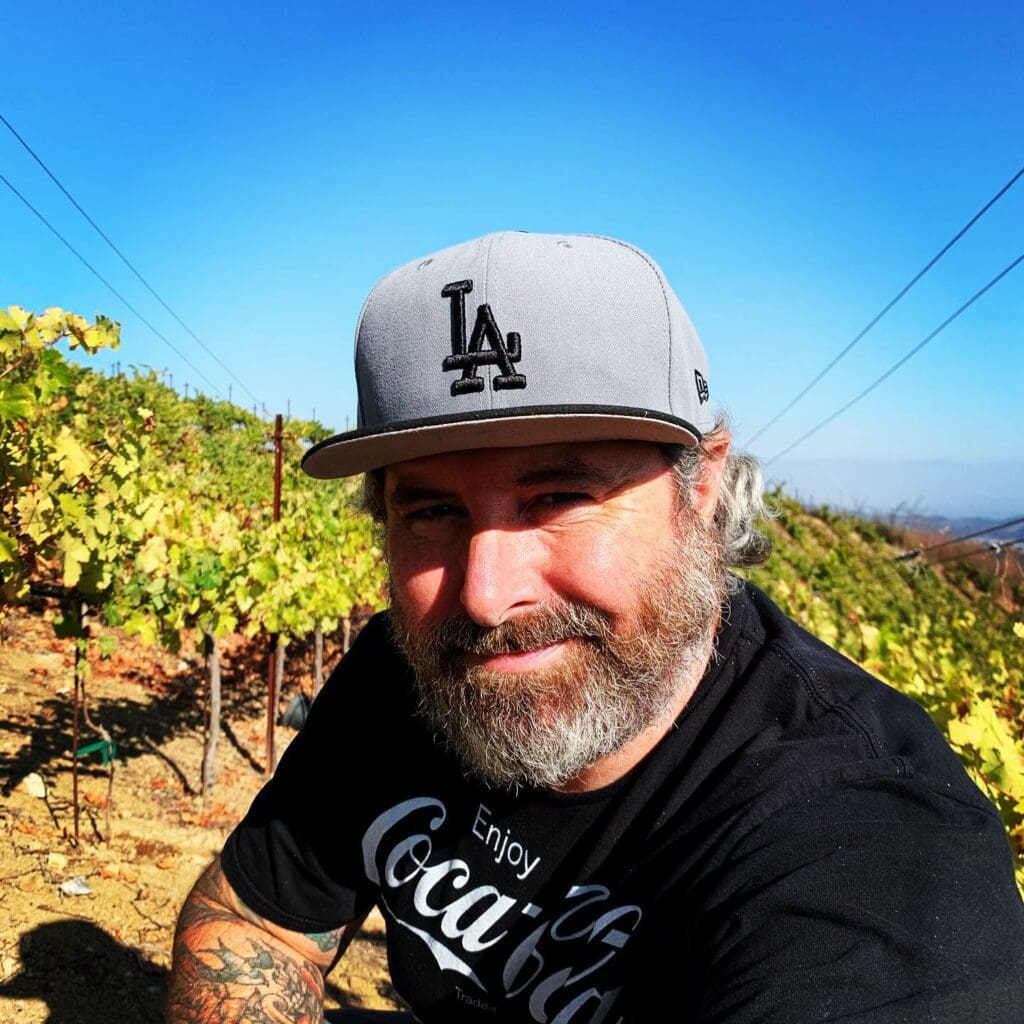 Who is "Byron" of Byron Blatty, you ask? Byron is Mark's middle name that for nearly his whole life, he has not liked. He and Jenny had been trying to figure out the name of their winery for months and were getting nowhere when out of the blue she said "Byron Blatty." "What's Byron Blatty?" Mark said. "Our winery." Once we noticed the "LA" in Blatty that was pretty much a done deal.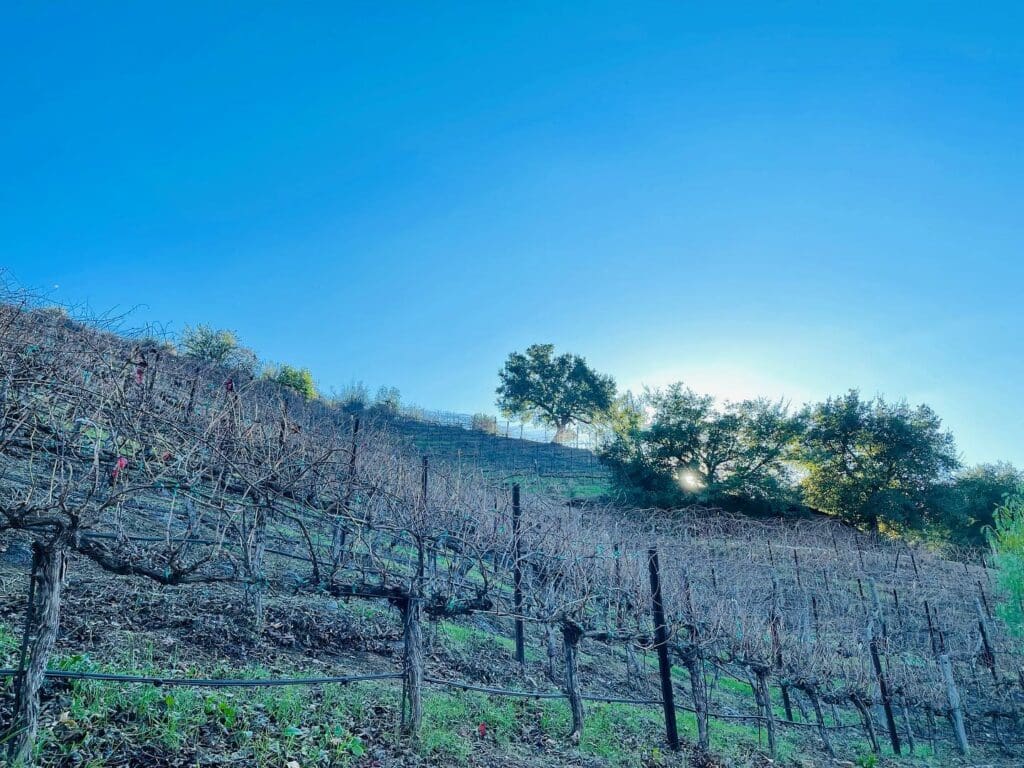 Making Los Angeles wine isn't for everyone. Recognition doesn't come easy as you are not in an area known for making good wine. You expect that you're going to get built-in local support just because you're "local", but according to Mark, that couldn't be further from the truth. Los Angeles is such a global city, and the wine scene here is so expansive that people seem to accept wines from anywhere, except their own backyard. You have to fight to get it into their glasses. But if they can get people to taste their wines, they like their chances from there.
When I asked Mark if he'd ever make wine anywhere else, he replied: nope. Byron Blatty has to be, and will always be a Los Angeles winery.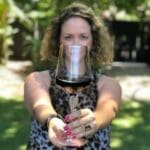 Brianne Cohen is an LA based event producer, certified sommelier, wine educator, and wine writer. During the pandemic, Brianne entertained over 7,000 people through her "Virtual Vino" online wine classes, regularly highlighting diverse (i.e. Black, BIPOC, female, and LGBT) owned wineries. She now offers both in-person (and virtual) wine tasting experiences for her corporate clients. Brianne regularly judges at international wine competitions, including the International Wine Challenge (IWC) in London and holds the WSET Diploma certificate. She writes on her own blog and for outlets such as Decanter, Vintner Project, and Kiplinger. She also holds an MBA from Loyola Marymount University. Brianne Cohen Wine & Events is a certified woman-owned business with WBENC.