Let it be clear: there is a SEA of unremarkable rosé out there. Mass, commercial, grocery store glug, as I call it. When you have a category leading the pack like rosé, you are bound to have a flood in the market. Rosé is a cash cow and can help a winery generate revenue while their other wines are cellared and aged. As soon as a rosé has completed fermentation, many can be bottled and be on a shelf for sale almost immediately.
All the rosés featured here are dry. If you are still struggling from the PTSD of the White Zinfandel era of the 80s and 90s, you are not alone. Nothing here will remotely resemble that……no watermelon Jolly Rancher tasting notes to be found! Take a deep breath, and let's ride the dry rosé wave to get you through the summer.
Think of rosé wines as being on a spectrum. The category is not a monolith…all rosés are not created equal. Some here are cheap and cheerful, while others are serious and structured.
No Passport Needed
Enjoy this batch of domestic rosés made here in the good 'ol US of A.
Ponte Winery 2020 Pas Doux Rosé (Temecula, CA) $30
Comin' out the gate with the driest of dry (this wine clocks in at 0.2g/L of residual sugar) from Ponte Winery in Temecula. This rosé of Sangiovese in bomb.com! Great acid and finishes dry, yet the fruit is ripe. Red fruit (strawberry) plus tropical fruit (watermelon and melon). Also, a beautiful floral through note that ties it all together. Normally I'd advocate for spending no more than $20 on a rosé, but this is worth every damn penny.
Byron Blatty Wines 2020 Rosé (Los Angeles, CA) $27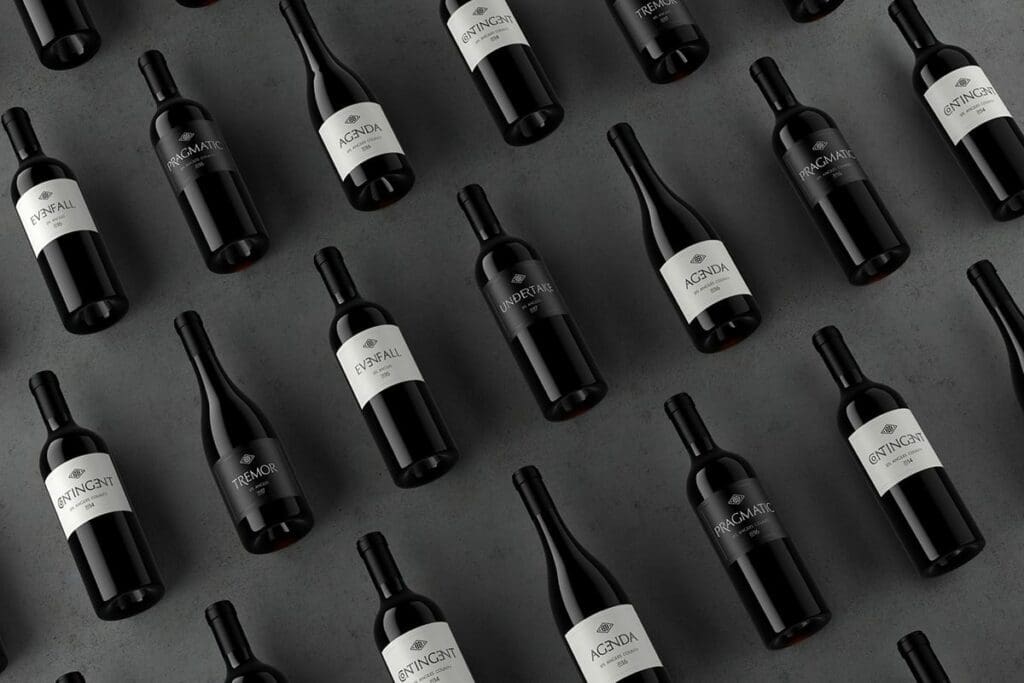 "Wine from LA?" you say, clutching your pearls? Yes, wine from LA. Many don't know that Los Angeles County has a long and rich history of grape growing and winemaking. Byron Blatty is leading the pack with some killer Los Angeles wines, focusing on reds. It's no surprise then that this Grenache and Syrah blend delivers a big, bold, grown up rosé. Firm. A rosé for the red wine drinker.
Dixie & Bass 2020 Cabernet Sauvignon Rosé (Horse Heaven Hills, WA) $19

Rosé tends to fall into one of two camps: rooty tooty fresh and fruity OR big and structured. This Dixie & Bass wine is the perfect combination of both. How is that accomplished, you ask? Balance. The fruit is quite generous: the gift that keeps on giving. But the strong acid backbone, PLUS the fruit concentration help to make it shine. Nobody puts baby in the corner. I dig this wine. If you think that Cabernet Sauvignon only makes big 'ol red wines, let this wine prove you wrong.
Diora La Belle Fête Rosé of Pinot Noir 2020 (Monterey, CA) $20

A solid rosé from Diora at that magic $20 pricepoint. Balanced (there's that word again). The two main elements that I expect from a quality rosé are fruitiness + acid. Generous amounts of both are good. This wine was partially fermented in neutral oak to round it out and add a touch of creaminess, which I find delightful.
Clif Family 2020 Rosé of Grenache (Napa Valley, CA) $26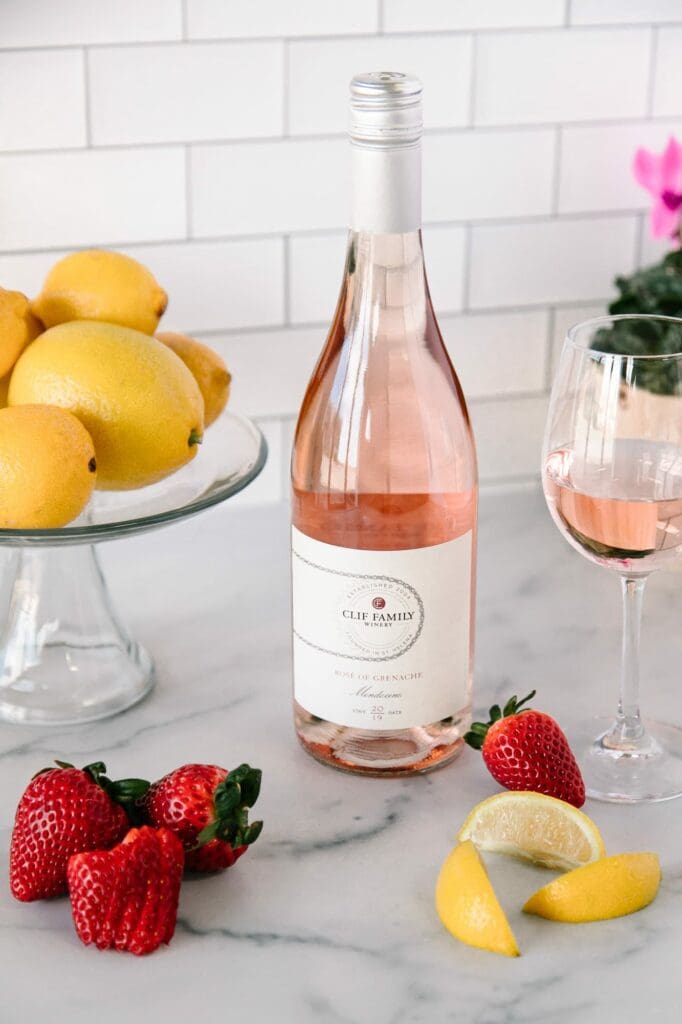 This is the most Old World in style of the domestic list. What makes an Old World style rosé? A paler color, delicate fruit, and substance. Many domestic rosés are vapid and uninteresting. "There's no there there" as Gertrude Stein would say. This Clif Family rosé gives me beautiful fruit, striking minerality, plus a really interesting herbaceous quality that keeps me going back for more.
Daou Vineyards 2020 Rosé (Paso Robles, CA) $24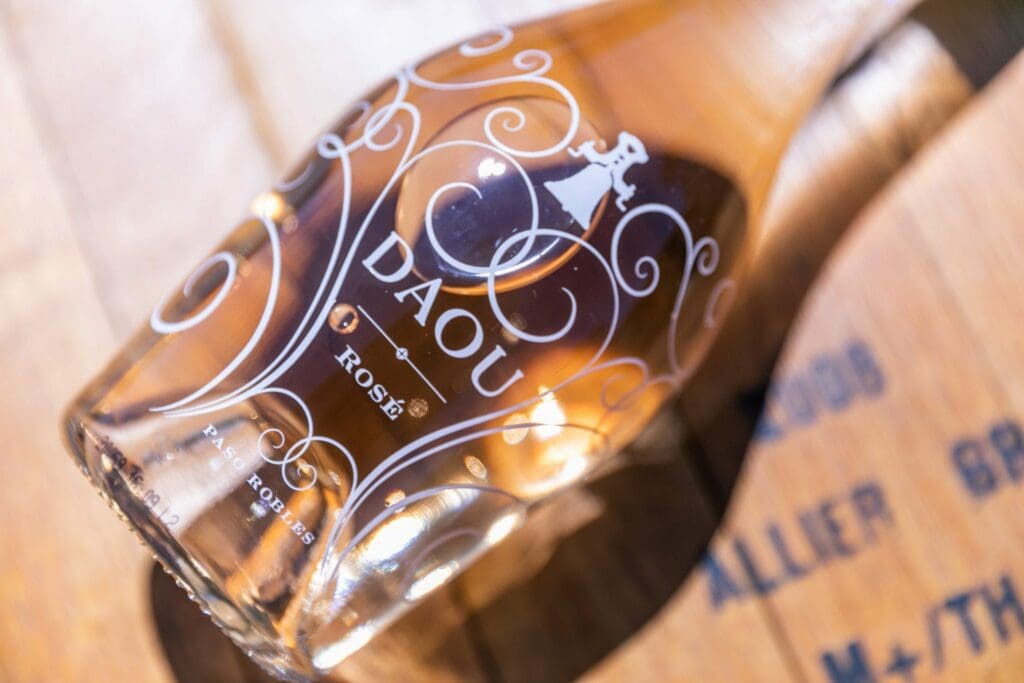 This is only Daou's second vintage of their rosé, and boy do they have it figured out. A gorgeous rosé made in the Provence style, which makes sense, as the Lebanese Daou brothers spent their childhood summers in Cannes. This wine has an elegance and a freshness that could easily be mistaken for the south of France. Grilled shrimp salad anyone?
Imbibe Internationally
Grab your wine passport for this selection of international rosés.
Château de Berne Inspiration 2020 (Provence, France) $19.99
A textbook Provencal rosé from Château de Berne that leads with red fruit (a bowl of berries) plus a dried herbal note of garrigue (lavender, basil, and thyme). Garrigue is dried herbal brush common to the Mediterranean coast. The bushes get windblown/dried from the strong mistral wind that blows in the area. Also bracing acid…this has everything I want in a rosé wine. Provence in a glass!
Jean-Luc Colombo Cape Bleue Rosé 2020 (Méditerranée, France) $14.99

]
Also, from the general Provence area, but the IGP Méditerranée covers a bit of a larger area, including the Rhône Valley. This blend of Syrah and Mourvèdre gives me a bit more structure than the lighter (generally Grenache dominant) rosés. I get a strong note of stone fruit (peaches and apricots), plus rose petals. Lots and lots of rose petals. Jean-Luc Colombo is a female lead winery to boot!
Tormaresca Calafuria 2020 (Salento, Puglia, Italy) $15
Tormaresca is a beautiful winery in the Salento region of Puglia from the well-known Antinori family. The wine is made with the native Negroamaro grape. After a sip, I feel like I'm swimming in the Mediterranean. This wine needs to be on tap somewhere…..and quickly!
Domaine Bousquet Gaia Rosé 2020 (Uco Valley, Mendoza, Argentina) $20

Admittedly, Pinot Noir rosé is not my favorite. I prefer Pinot as a red, but THIS is an exception. Domaine Bousquet is Argentina's foremost name in organically grown wines, and they knock it out of the park with this rosé. Aside from the bright fruit and freshness you expect from a rosé, there is also this underlying earthy note characteristic of Pinot Noir.
Because You Can Can Can
And we can't forget canned wines, which is one of the fastest categories in wine. And not to mention, cans have a lighter environmental footprint than glass. Here are two favorites!
Nomadica Pink River Rosé $50/8-Pack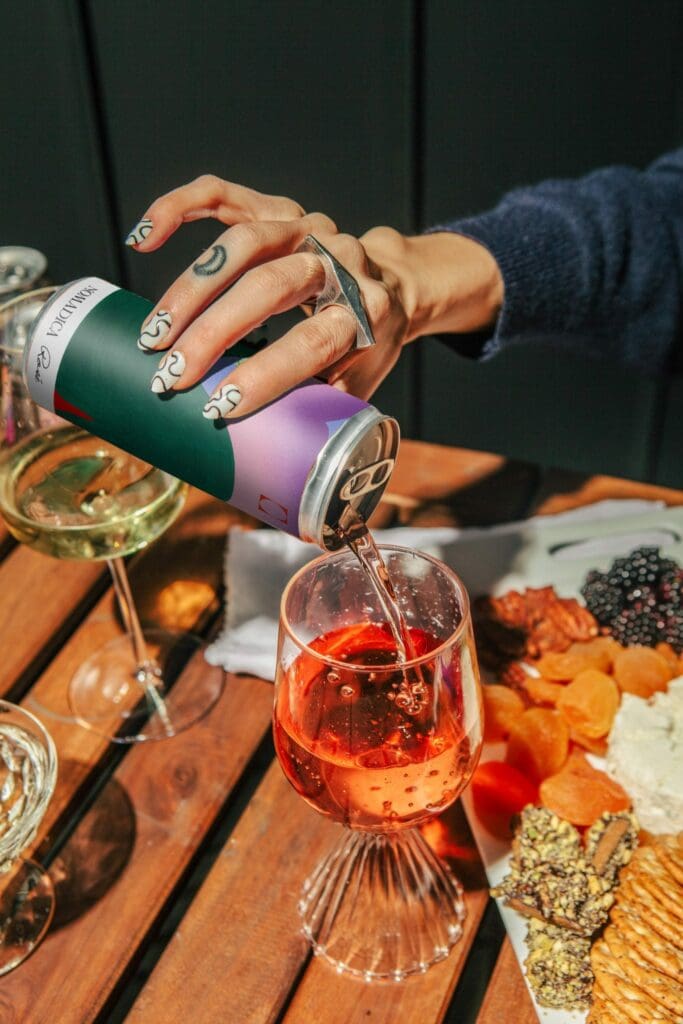 Nomadica is a California-based, female lead project. This wine is made with Pinot Noir, Syrah, Grenache, and Cinsault grapes. Refreshing acidity, pleasing minerality, and a clean finish. A quality canned wine.
Day Owl Rosé (California) $20/4-Pack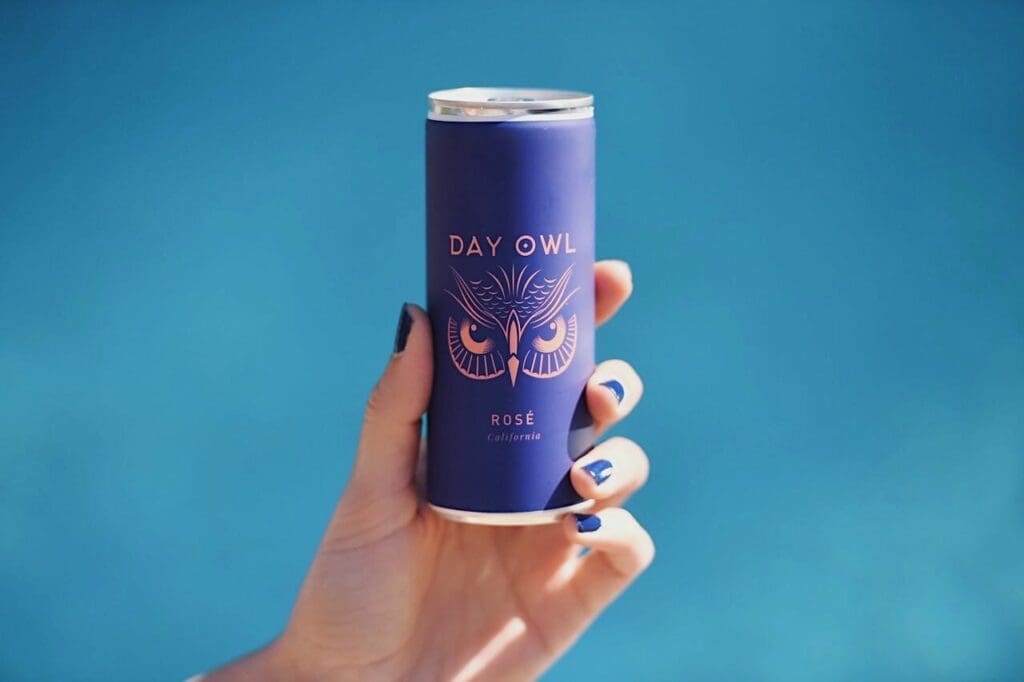 A crisp and fresh canned wine from Day Owl. This fruit-forward California rosé is perfect for your portable wine needs…….a picnic, the beach, outdoor concert. Made from Central Coast and Paso Robles fruit (Barbera, Grenache, Syrah, and Muscat). Citrus and red fruit. Rooty tooty fresh and fruity!
And if you can't get enough rosé, hold tight, as we'll be sharing some sparkling rosés that we are crushing over. Keep an eye out for that next piece from Brianne!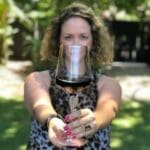 Brianne Cohen is an LA based event producer, certified sommelier, wine educator, and wine writer. During the pandemic, Brianne entertained over 7,000 people through her "Virtual Vino" online wine classes, regularly highlighting diverse (i.e. Black, BIPOC, female, and LGBT) owned wineries. She now offers both in-person (and virtual) wine tasting experiences for her corporate clients. Brianne regularly judges at international wine competitions, including the International Wine Challenge (IWC) in London and holds the WSET Diploma certificate. She writes on her own blog and for outlets such as Decanter, Vintner Project, and Kiplinger. She also holds an MBA from Loyola Marymount University. Brianne Cohen Wine & Events is a certified woman-owned business with WBENC.