Talking to my fellow friends in wine, I think that one of the most significant things to come out of 2020 for them was how to create a viable career outside of the restaurant. With restaurant shutdowns and employment in the lurch, diversifying is not a bad option. One answer for many was the decision to start digitizing their work. Sharing the gospel of wine on every platform, they could think of. Becoming a Content Creator, or dare I say, Wine Influencer.
Right before the pandemic, I was faced with the same question. I had been a small business owner for years and wanted to find a way to get my voice out there. Talking about wine and sharing the stories behind the glass had always been my driver into the industry. So why not digitize and try my hand at talking to a larger audience about wine. My choice to speak about wine on social media platforms did not come out of the pandemic. Still, I did know one thing once the pandemic hit, I was about to become a Wine Influencer or my more preferred term, Wine Communicator.
Influencers in wine, and just in general, have been a hot topic this past year. Conversations are filled with both praise and shame, depending on the critic. Some articles have written that content creation work in wine is the scourge of the industry. While others are happy that there are more voices and newer audiences on the wine-loving train. No surprise that I am in the latter category.
It is hard for me to believe that more people sharing their wine-loving ways would be the end of an industry. If anything, it would open more communities to exploring wine for the first time. Wine for a long enough amount of time has always seemed like this 'boy's club'. Invitation only, exclusive, wealthy, and that feeling of 'oh why are you here?' to any outsider that dares to break in. The statement of 'this is how it's always been' is also hard to believe. There have been influencers in wine from the moment we collectively realized we loved the stuff. All the way back to the politicians, religious leaders, and noteworthy business people who drank the juice and influenced others to embody their lifestyles. So why slack on content creators now?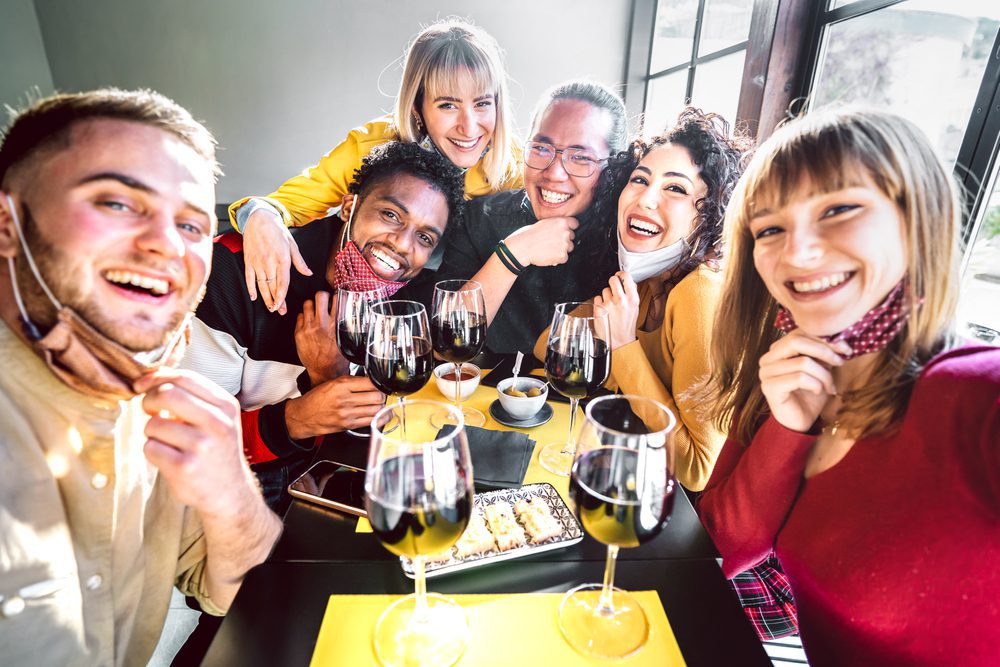 Who Can Be Influential?
Some of the biggest names in the wine industry have the largest social media followings. Jancis Robinson, Madeline Puckette, Julia Coney, Maximilian Riedel, Jamie Goode, and Raj Parr, to name a few. If they share a wine, informed wine lovers will likely search it out for their own cellars, sommeliers, and enthusiasts alike. By this basic definition, they are Influencers, but we don't associate them as such. Possibly because they have made their own wine, became prolific writers or started their own organization. Their connection to influencer status is not recognized as a downside. The thought is that they should be sharing their voice, and rightfully so. The downside I see is that it is not these names that are receiving the influencer down talk. It is a newer voice in the industry. New voices and new faces are pushing forward and talking about wine to a readily available audience worldwide; these are the people receiving the slack of the wine influencer skeptics.
A handful of questions seem to pop up often when talking about the creators of wine content. Are they educated in wine? Why are they getting paid to just click pictures? Shouldn't they just share content for the love of wine? It's all about self-promotion; how can they be so selfish? Do the wines they share deserve the promotion? Will this really sell more wine? The list goes on and on, but there are many positives too.
We see two categories of wine-related social content. Ones that are made by Sommeliers, WEST certification holders, and Certified Wine Educators. Their posts and videos show that they are dedicated to wine. Posts by the @sparklingwinos, @vinfatuation, @blackgirlswine, @winegini, and @perthwinegirl are well written and tell wineries' stories share tastings notes and even sew in a bit of consumer-friendly humour that make wine more understandable. There are also influencers in other fields posting about a wine purely as a consumer. They share their experience but don't offer the academic nature of wine knowledge behind their commentary. Each is speaking to different audiences, neither of which is devaluing wine in the process. Wine is as much about Domain de la Romanee-Conti as it is about Cupcake. It is a luxury at every level of spending, and there is always so much to talk about. The influencer who ultimately shares wine with their audience simply has to be a good fit for the topic.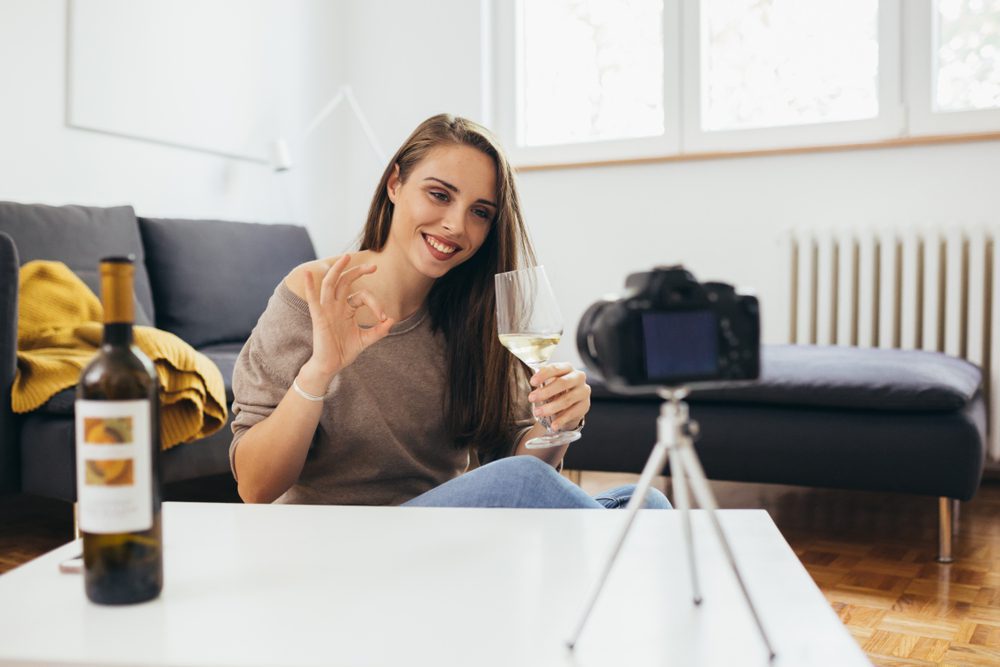 Content that Sways Your Cellar
The more I work as a content creator, the more I find myself in conversations about the value of work. As a minor breakdown, to run a prominent social media account, you need to dedicate about 4-6 hours per day just to maintain it. Photoshoots, photo editing, writing, contract negotiation, travel, video shoots and more only add to that daily hourly count. Looking at the time spent weekly, most content creators that run their accounts solely on their own would spend about 40 hours/week working. This is a bare minimum, and it is equivalent to a full-time job. It is more than just clicking pictures. While anyone can work to cultivate their own influencer following, much of the work rests on being consistent and committed.
This genuinely does turn into wine sales. As of 2018, the Digital Marketing Institute showed that 49% of consumers took recommendations for their purchases from social media. With around 40% making a purchase after seeing it on platforms like Twitter, YouTube, and Instagram. While these sales don't follow the classic motions of a purchase at a store, they should be thought of like advertising. The audience might not stop what they are doing right then to make the buy, but more likely to head to their local wine shop soon.
So what is the content creator's time valued as? Suppose a company is willing to use a creator's audience to drive sales and put money into their own pockets. Doesn't it feel right to recognize the creator's work monetarily? Although I wish it was so, making posts for the love of wine doesn't seem to translate into covering the costs of food and shelter.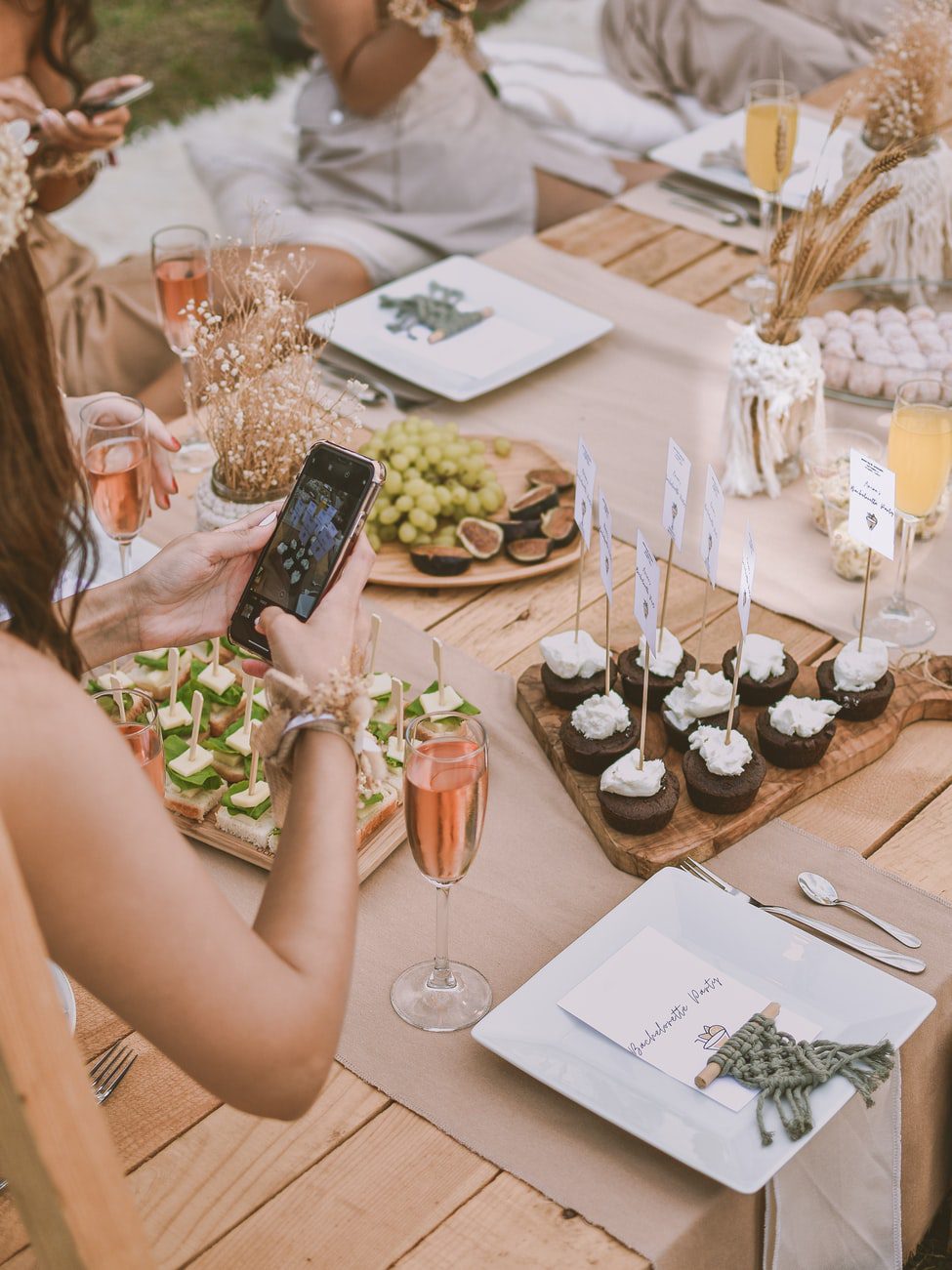 1000 Likes but Is It Glass Worthy?
One of the more prominent critiques of influencer work in the wine industry is that content creators are paid to say that they like wine. Through this lens, some wines are worthy of praise while others are not. As well as creating a narrative that content creators are not thinking about the brands they choose to work with. Like writers who get paid to create commissioned work in wine publications, content creators also must think about whether a brand partnership is a good move. The industry can be highly commentating on partnerships that don't live up to the ideals of wine, and content creators are aware of that. When it comes to selecting who to work with, there is a lot to think about. I know that, for myself, I choose to work with 'wine of' regions, brands that have women winemakers, and ones with unique stories that communicate a sense of place. Many wine-educated professionals working in the influencer space making similar decisions.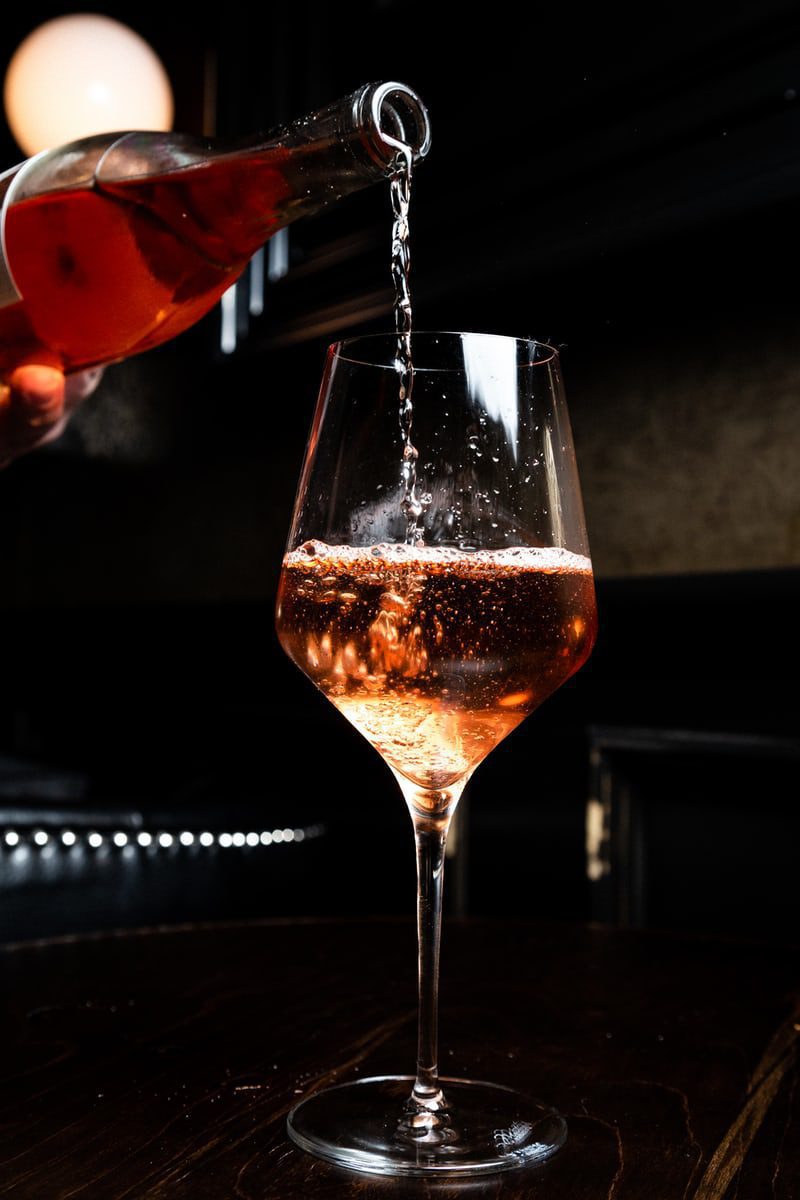 More Wine Needs More Wine-Lovers
The survival of the wine industry hinges on more people drinking wine. Not which wines are they drinking. You never know which bottle will be the one that seals the deal for a new wine lover. That 'Ah'ha' bottle moment can come at any time. Whether they are trying it for the first time, relate to how and where it was made, or see a personal idol enjoying a glass, the fact that they will try wine because of this interaction is a real positive. Beverage Daily recently posted an article showing that Gen Zers are drinking 20% less than Millennials. Mind you, many of them are still coming of age. At the same time, in May of this year, Forbes noted that 97% of Gen Zers use social media as their top source for shopping inspiration. Millennials, too, show this trend of drinking less than previous generations. In a January 2020 article, Forbes also noted that 72% of Millennials' purchase history is influenced by what they see on Instagram alone. Social media is a crucial part of people's lives. We have to meet them where they are.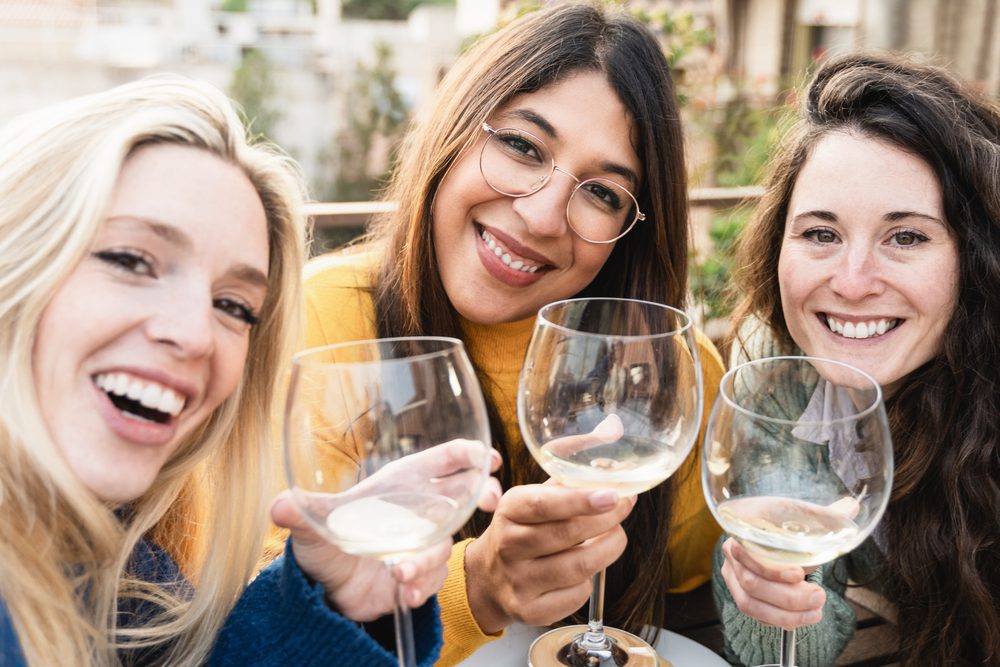 Charisma, Uniqueness, Nerve and Wine
Creating more inclusivity in wine is monumentally important. In the past 2 years that I have been working on social media as a content creator, I have noticed a slue of varying voices in wine. Voices like @queerwino, @thewinemistress, @thegrapegrind and @nadinewinebrown that sharing their stories and making unique wine content. Social media has become the home to share your voice and create a business. More women, LGBTQIA+, and BIPOC wine personalities are seeing the benefits of these platforms. Being able to develop your own personal brand and bring a different viewpoint to wine will change this industry. Critiques of self-promotion on social media don't seem to take into account that confidence in what you do will get you farther. You have to promote yourself first, and others will follow. Influencers can change how the wine curious see themselves in the industry, create more open communication, and promote wine by being themselves and talking about what they love – wine.
Renée has dedicated her life to grapes. As a Court of the Master Sommeliers Certified Sommelier, she has made wine her life's work, and her entrepreneurial spirit has driven her to be a curator of wine experiences. In her work as a Wine Communicator, Curator of Virtual Experiences, Brand Consultant, Educator and Wine Writer Renée brings to life her love of wine in a way that is contagious. She has a flair for making wine fun and understandable, sharing her passion for the vine.