The Chicago wine scene features a buzzworthy champion that is bringing a whole new flavor wherever she goes. Iman Sakeena is a WSET 2 wonder who is also the founder of @blackvinesmatter, dedicated to elevating the wine conversation to include voices who are ready for their close up. With a career in nursing and a love of Champagne, Iman follows her passions for social change and wine on journeys that have already taken her around the world. We caught up with Iman to learn her amazing story and find out what's next on the horizon…
That First Taste…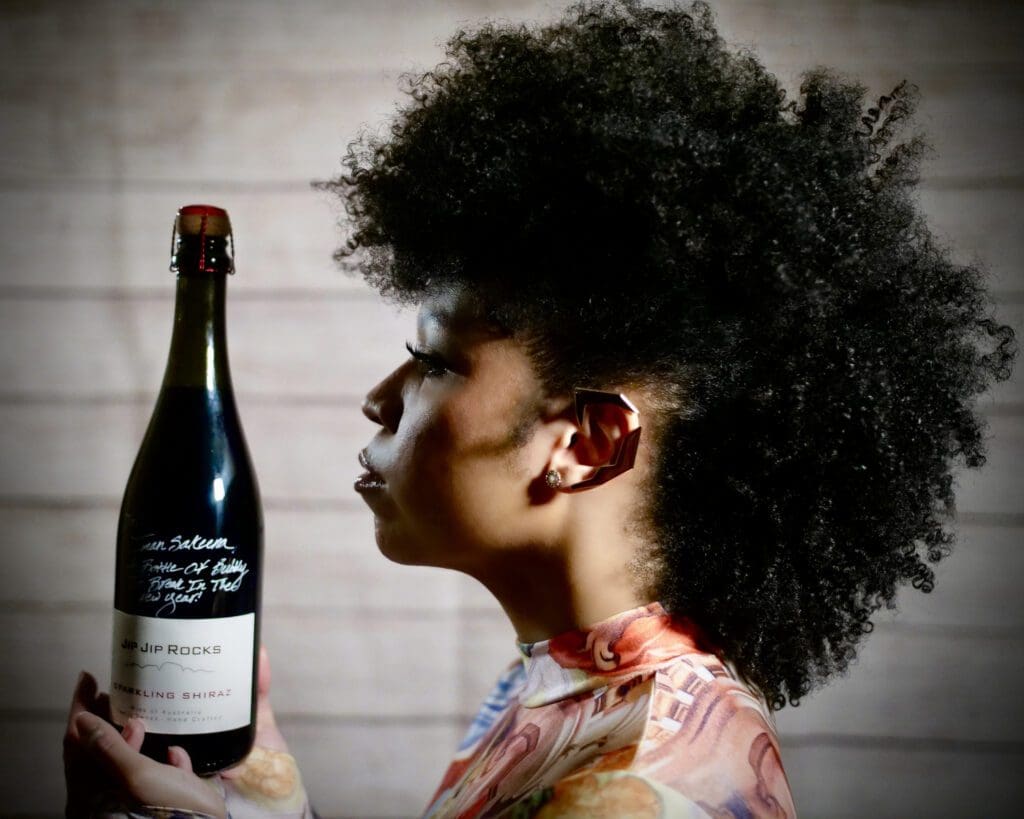 Everyone remembers that one wine experience where all the love began. For Iman, that was a trip with her husband to the Wine Riot Festival, a "tasting revolution with a twist" that's been bringing both international wines and local Sommeliers to cities around the country for close to a decade. Iman admits she was just going for the fun of it – but that festival would be the birthplace of a brand new and delicious obsession.
Chicago, where Iman was born and raised, had many wine events on the city's packed calendar that year – but Wine Riot was all it took to transform her, "I was hooked. I learned that wine wasn't about just getting drunk. It's about traveling, and the senses involved in it. That intrigued me and I needed to know more."
Iman sipped her way through stations comparing Old & New World wines, oaked and un-oaked vintages… it became clearer and clearer with every sip that wine love meant more than just a choice at the bar. Iman was witnessing the wine lifestyle for the first lifetime. She saw that it could be an actual job. One that she greatly wanted to have.
So, she hit the books and studied hard, working her way through the WSET 1&2 wine education courses to start her journey. She found a love for the challenge of blind tasting and food pairing quizzes. It was like nothing she had ever taken on before – but she vaulted over the certifications, even being bestowed their "With Merit" distinction. Iman was on her way…
What Really Matters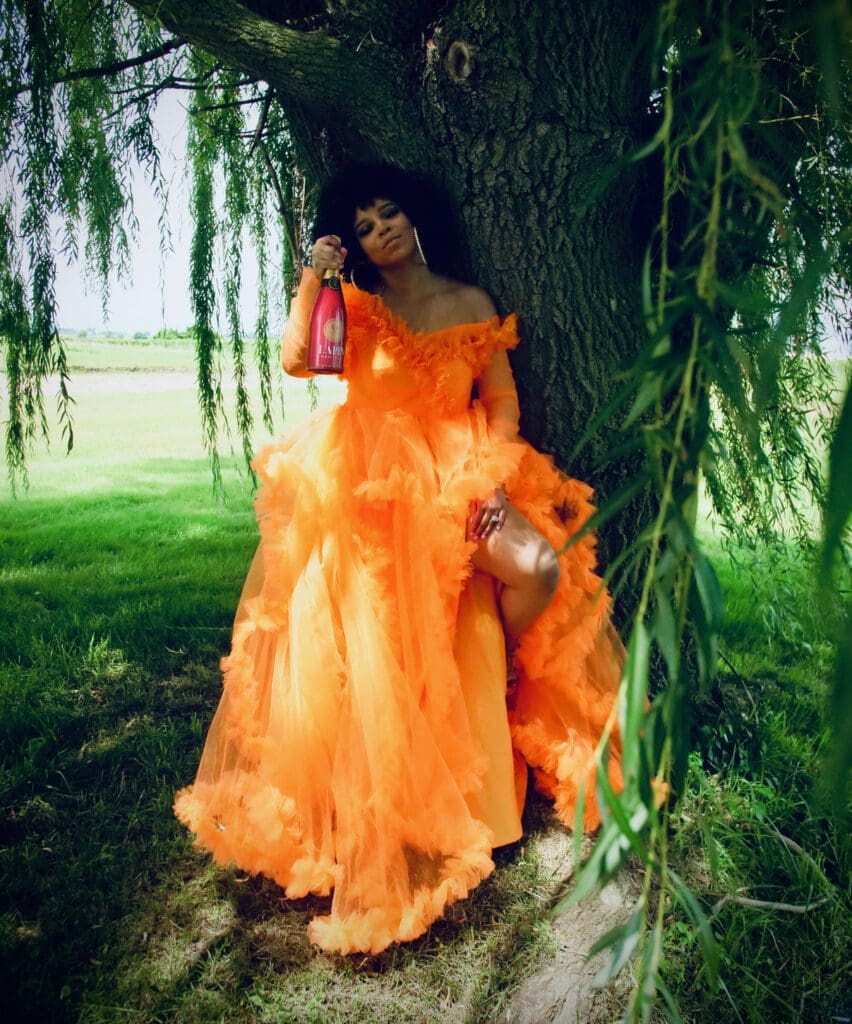 Her work as a nurse means we already have a lot to thank her for, but that scientific curiosity brought out a very specific drive in Iman that today's wine industry as a whole truly needs, "The first thing that I did was look for further education." She found the perfect outlet in Kendall College, a Chicago culinary and art school, that accepted her into their Wine Professional Program – Iman's nursing career meant she was no stranger to heavy studying. She was well on her way to becoming a Sommelier.
Wine was only one part of what resonated in Iman, however. She took a real look at the wine industry for the Caucasian male-dominated world that it is… but that didn't hold her back – it gave focus to her mission. Iman is the founder of @blackvinesmatter, an influential platform that adds much needed color to the palate of the lifestyle. "There's not enough recognition for black wine professionals. They're popping up now, but we're not seen enough." Iman is an enthusiastic, much-needed part of the answer.
Her experience as a black woman making her way into the lifestyle is certainly not without stories of the disrespect that she's met head on along the way. She remembers attending a Veuve Clicquot pairing dinner at which a taster regarded her with surprise, "I didn't know black people spoke French." It was a jaw-dropping display of ignorance even to her, a modern woman who has grown used to sometimes being the only face of color in a wine industry tasting room. That kind of obliviousness only fuels her ambition to elevate the black presence in the world of vino.
Iman's dreams for the future include opening a wine bar in an African American area of Chicago, a fusion of education, music, and wine pairings. "We usually have to travel out of our community to experience wine." When she first forayed into wine, it was obvious that she didn't "fit the profile" – Iman's solution is to help change that profile at the foundation.
All Around The World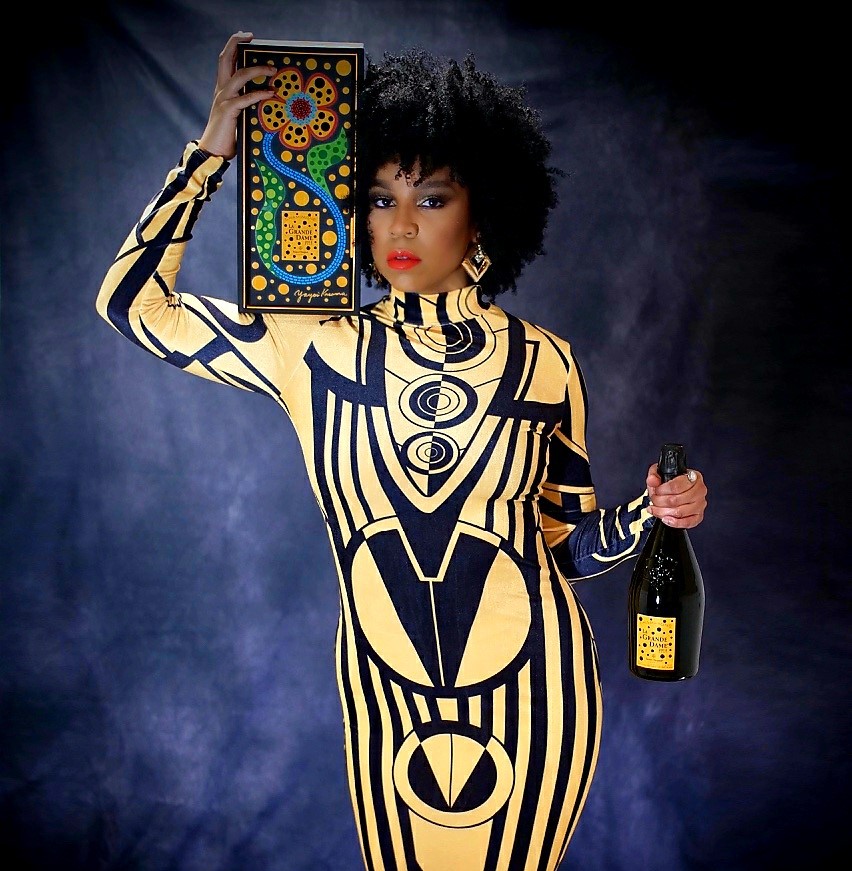 That mission is one that caters to another of Iman's passions: travel. She's already sipped her way through Portugal, but her next certification is happening this Summer during a trip to France with the Wine Scholar Guild – an immersive trip on which she'll be focusing on one of her favorite things, "I've never met a Champagne I didn't like. You just get a feeling from those bubbles that isn't there with still wine."
For one of her favorite Champagnes, however, she goes domestic, with the fruit-forward Rosé from Stuyvesant Champagne in Brooklyn. It's a label started by another black woman who is bringing beautiful change to the industry – Marvina Robinson – who also prides herself on a dazzling Grand Reserve Brut.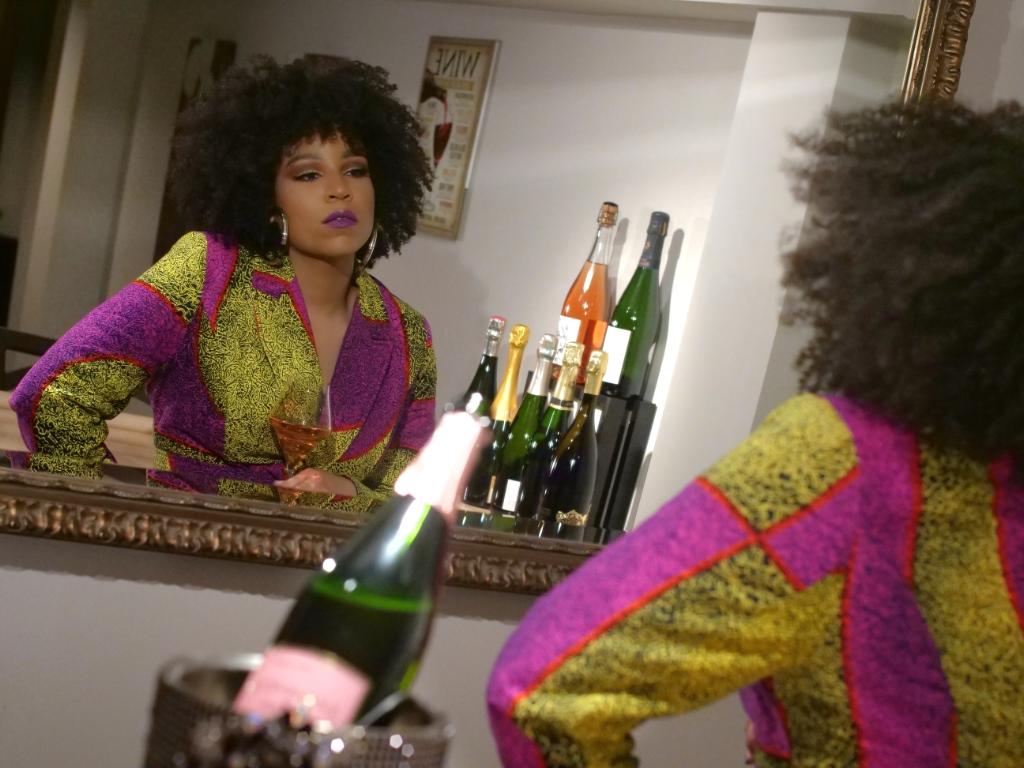 Just meeting Iman lets anyone know that her enthusiastic journey is only just beginning. Her work with @blackvinesmatter is vital to ensuring that the wine industry is opened wide for the world. Her appetite for wine and culture is only matched by her diligence.
At the time of this writing, she's waiting on the results for her WSET 3 certification… and she knows her wine adventure is going to take her far beyond even that, "I could be WSET 1000 and I'd still have a lot to learn." That's a passion those of us that follow Iman will be reaping a delicious harvest from for a long time to come.