Stretching mighty limbs to the Paso Robles sky, the Ancestor Oak is the largest Coast Live Oak on record. A spectacular natural monument hundreds of years old that takes at least eight people to link arms to hug around.
The tree is both spectacular and spooky, which makes it the perfect namesake for the Ancestor wine bottled here on the grounds of Halter Ranch – a winery with a history rich in flavor… and one scary spider movie.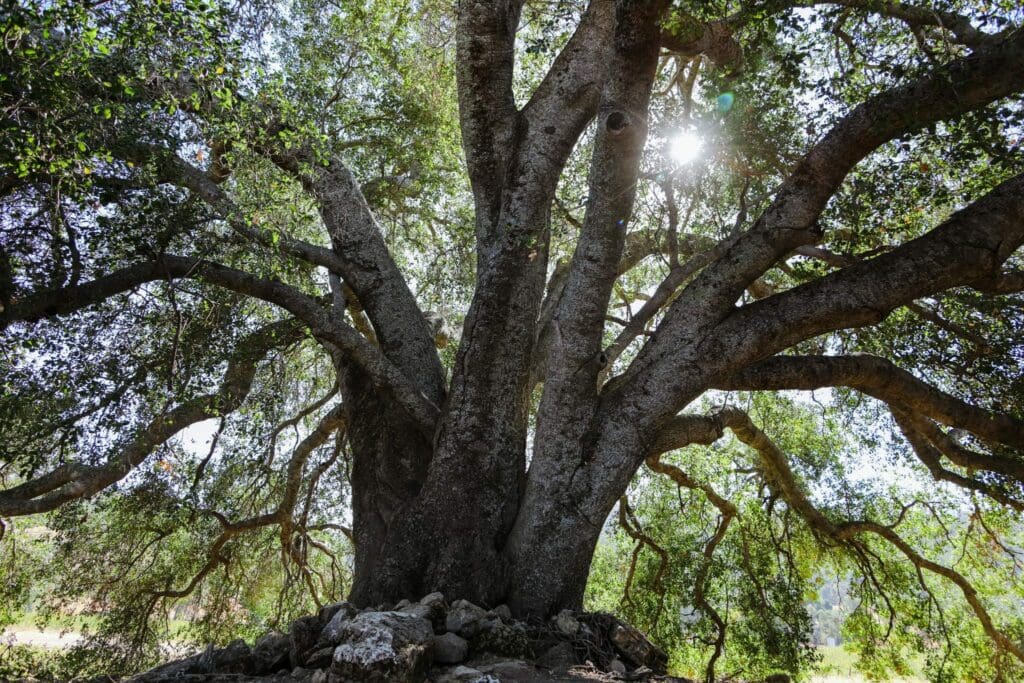 Halter Ranch's over 2,200 acres is built around a beautiful 19th Century Victorian Farmhouse that looks like the perfect place for a ghost story of its own. Instead it is the home of some of the most dazzling wines in the region.
It was built in 1884 by Edwin Smith, then rebuilt after a section burned during one of the vibrant galas held by Edwin's wife, Alice (in danger of the flames themselves, brave Alice led many partygoers to break down a wall to save their prize grand piano – worth over $26,000 today).
Before trains made their way out to the Paso Robles downtown, Edwin was a business magnate of the area – responsible for a major hub of export to the coast below nearby Hearst Castle. As rail brought in a new wave of farmers toward the end of WWII, Frasier MacGillivray purchased the estate. He not only farmed Safflower Grain but added in a kilometer-long airfield and bed and breakfast lodging for campers and hunters alike.
It was around then that some of the farms and dairies in the area began to consider the wine industry. For Halter Ranch, that delicious new direction began under the wise eye of Hansjörg Wyss. The vineyard is a staggering two-hundred-acre treasure in the heart of this 2,200-acre property.
Every step of the way was guided by his passion for sustainability and conservation. Known as one of the biggest land conservationists in the United States, the Wyss Campaign for Nature has dedicated over 20 million acres of land for public use – expanding state and regional parks and unspoiled, natural areas. Halter Ranch is just one part of that. It uses only ten percent of the property and Wyss converted no natural land to vine, using only existing safflower and fallowed fields. He left the rest in the hands of nature itself.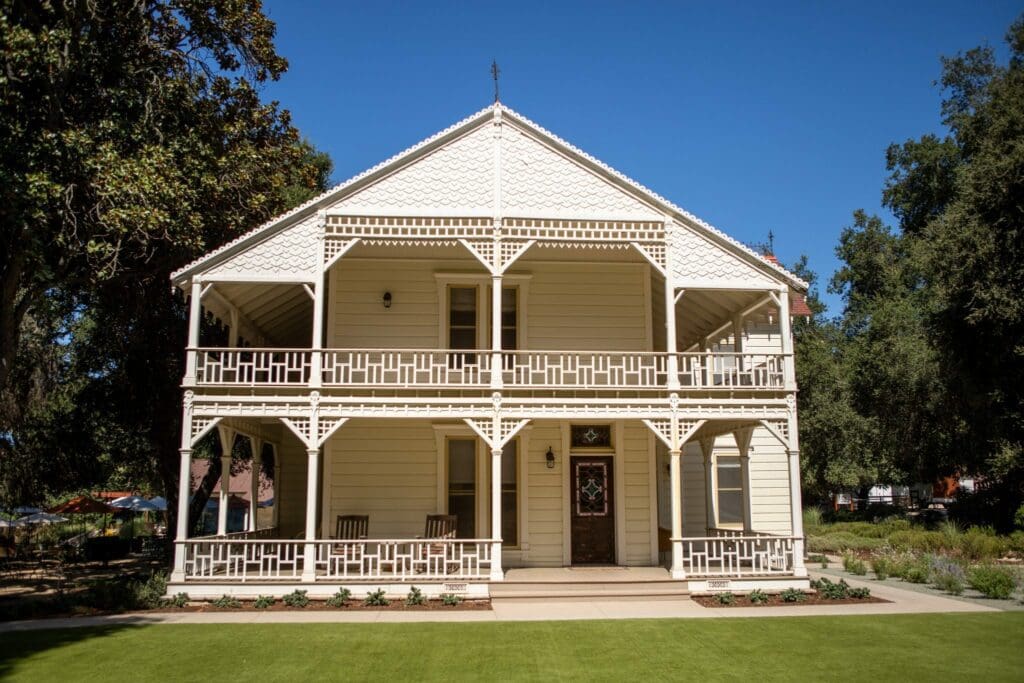 While he invigorated Halter's vines to the standards of a world class winery, the Victorian house was being renovated – inside and out – by his colleague, Leslie Wyss (no relation!). She preserved everything from the delicate and refined filigree to the gorgeous original stained-glass windows that still fill the home with light… having somehow survived even the MacGillivray's three rambunctious sons.
That building's uniquely grand spirit has become a true draw for wine tasters who are looking for an elegant getaway in the midst of awe- inspiring California grandeur. A location with that much character, however, wasn't going to go without Hollywood noticing for long…
It started as Halter Ranch found interest bubbling from some commercials and B-movies. The area is no stranger to live spiders – including tarantulas as big as your hand. It was in 1989, however, that Arachnophobia brought some fictional eight-legged freaks to the grounds.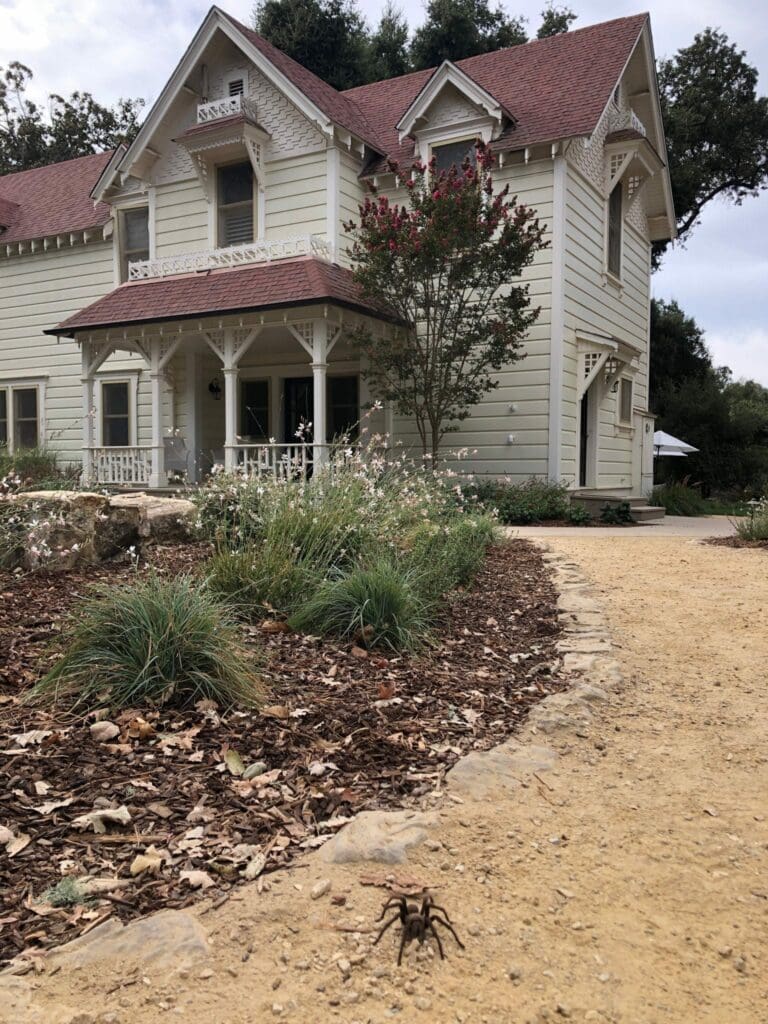 Executive Produced by Stephen Spielberg, Arachnophobia took over much of the area during that year. Shooting locations were used throughout parts of the district of Adelaida and Cambria. Halter Ranch, and its beautiful yet haunting Victorian house, were used – not just on camera, but as a production hub for the entire region as well.
Actors like Jeff Daniels and John Goodman were all on hand. Many exteriors, a garden party, and the exciting finale of the film were shot here. The winery itself became a de facto hub for the film shot, and was dominated by tents full of crew and movie-making magic
Though the most vibrant Arachnophobia memory for Noah Parker, Halter Ranch's Technology and Analytics Manager, isn't something scary at all. He recalls how the film shoot brought the area together, "For a lot of the ranch families out here, it was quite the affair to have these big actors and this amazing film crew out here to support our community. It was one of the first times that all the neighbors gathered to watch what was going on."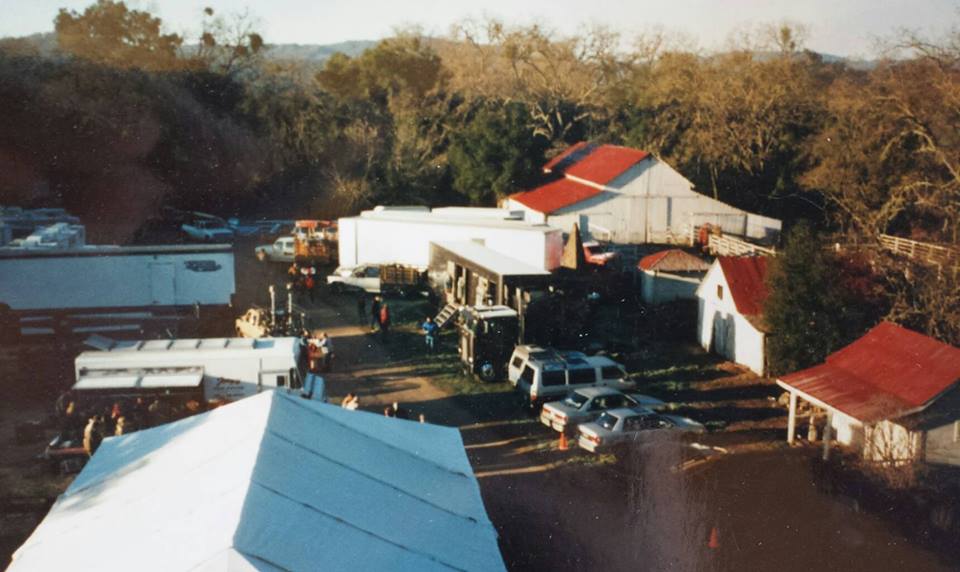 While a family-friendly horror movie may be an exciting diversion, however, it's important to remember the true missions of Halter Ranch. One of the most delicious of those is, of course, the wine itself. Winemaker Kevin Sass considers it a personal mission to make Halter Ranch's collection both elegant but approachable. Sass is a master at bottling wines that can be aged, paired with food, or just enjoyed in a casual atmosphere – that philosophy reflects the very tenor of the site itself, which capitalizes on its ideal geography.
The wines of the property have great balance due to its location equidistant between Paso Robles and the coast. Parker explains, "This gem of the region gets all that inland heat during the day for big, bold, rich fruit and an amazing full fog that rolls in every night to preserve acidity. It's one of the greatest day-to-night temperature swings in the country. That swing makes for stunning and layered wine."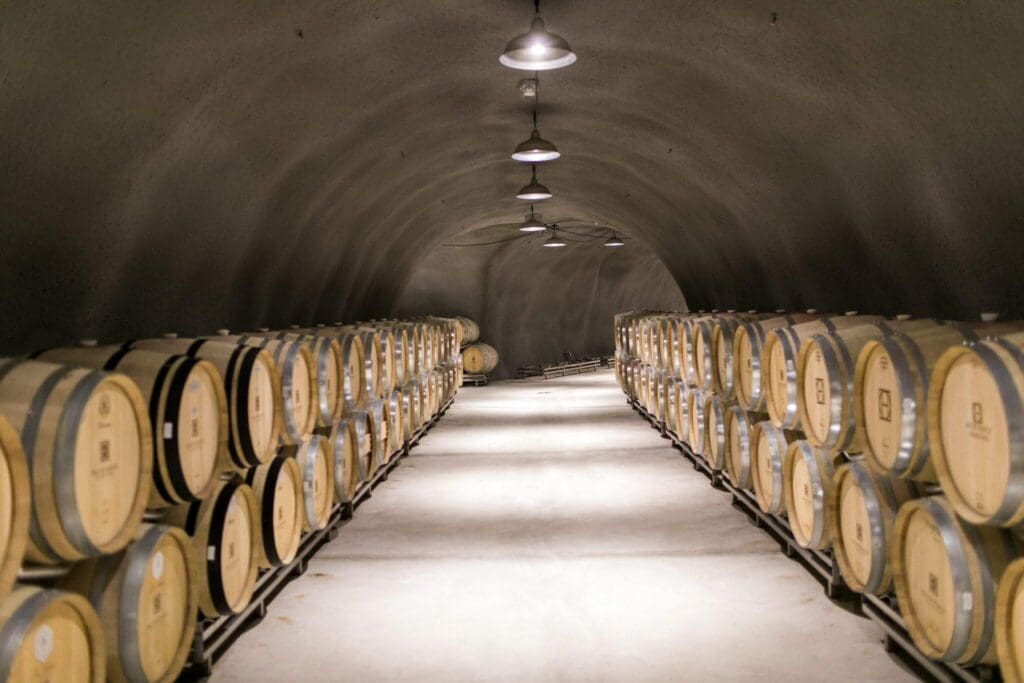 Parker's favorite in their collection is the Ancestor (named for their massive oak tree), "This is the best of the best of our Bordeaux program. We blend Cabernet Sauvignon, Malbec, and Petit Verdot for incredible savoriness and inky color that still has vibrant fruits and a long rich finish."
Their offerings display dazzling variety as well. Their Libelle Sparkling is made in the Method Champenoise, a standalone offering that capitalizes on the fresh fruit notes of a grape often used only for blending: the Picpoul Blanc (which translates to "lip stinger").
Visitors to Halter Ranch can enjoy far more than just the wines. Hiking and horseback riding are offered, as well as cuisine that Executive Chef Paul Arangorin bases around olives, walnuts, and all manner of vegetables grown there on the grounds.
That sense of community is still a beating heart of the ranch as well. The spirit of those gathered onlookers at the Arachnophobia shoot is alive and well for all sorts of events – even those without spiders and Hollywood actors. In 2009, that kind of happy gathering welcomed the placing of a beautiful new covered bridge to link the two eras of Halter Ranch, both old and new. It welcomed a new state-of-the-art winemaking facility and cave system.
For all who work there, and those of us lucky enough to enjoy it, the future of this place is built upon hospitality, openness, and truly exquisite wines… though preferably, for this writer, a lot less spiders.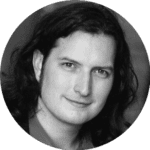 For Kevin, being a writer has always required a great deal of wine. He never dreamed he'd be able to combine his love for the two. His screenwriting includes works for Paramount, MTV, Warner Brothers, 20th Century Fox, Bad Robot, and his role as Executive Story Editor on "Blood & Treasure," an action adventure show on CBS and Amazon. Before that, his thirst for sketch comedy led to pieces for The Onion and National Lampoon – as well as the stages of UCB, HBO Workspace, Comedy Central Stage and festivals in San Francisco, NYC, Vancouver and beyond. He's a write-at-home dad always ready for a winery road trip… especially a dog-friendly one.